It's no secret that when winter rolls in with its biting chill and sky-high heating bills, many among us start dreaming of warmer lands. Likewise, those still reeling from the expenses of a summer getaway may find themselves yearning for new adventures, but with a tighter rein on the purse strings. Thankfully, our world brims over with so many wonderful options that cater to these very needs: there are places where winter is as mild as a lamb, and where the tourism industry thrives, offering a fantastic blend of affordability and enjoyment. Here, we take you through some places we've loved, and this is without you having to break the bank!
1. Cancun
📍 Mexico
Beyond the touristy façade of its resort-lined beaches, Cancun, is a winter haven for those looking to escape bone-chilling temperatures. This time of the year offers the perfect respite from the usual stifling heat and humidity, revealing a more inviting and comfortable climate to explore the city.
Budget-friendly things to do in Cancun:
If you're into snorkeling, Xel Ha, rated as one of the world's best natural aquariums, is an absolute must-visit.
Take a ferry ride from Cancun to Isla Mujeres. This small, serene island is a stark contrast to Cancun's bustling city life. Here, you can rent a bike or a golf cart to explore to your heart's content.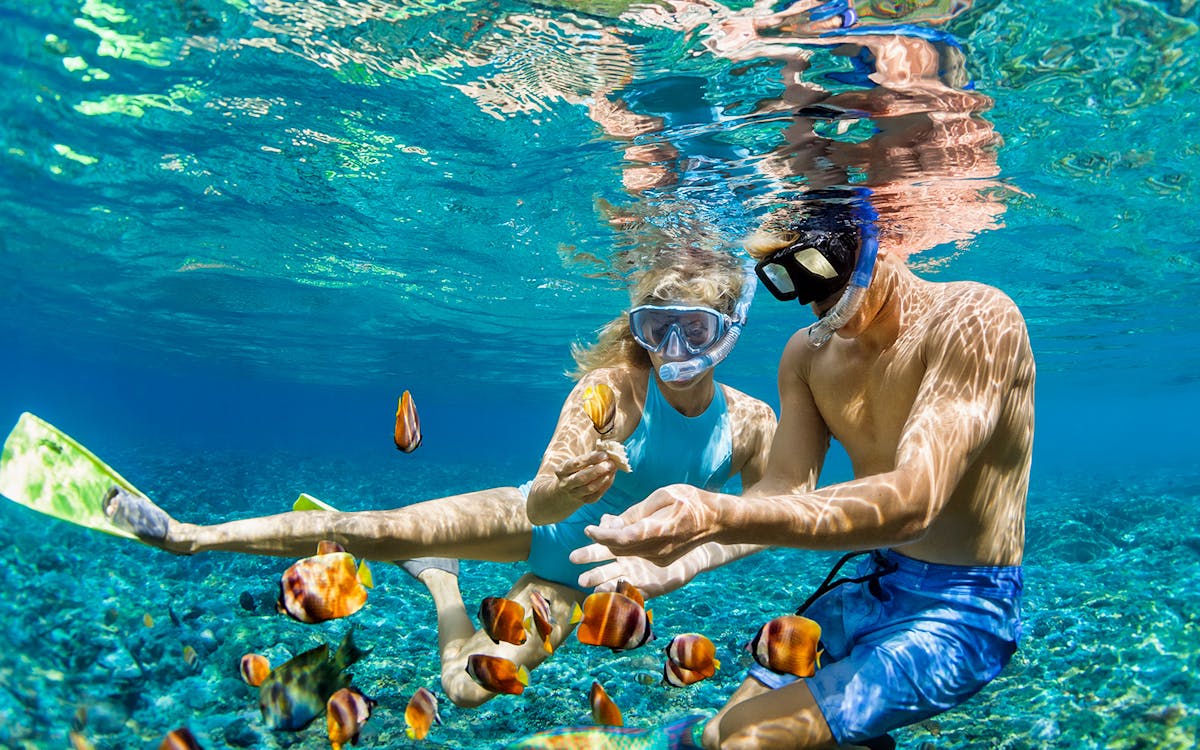 2. Lisbon
📍 Portugal
Lisbon, the capital city of Portugal, is an undiscovered winter gem for many. Lisbon's temperate winter climate makes it an ideal getaway for those seeking mild weather and fewer crowds. The city's churches are among the best in Europe, richly endowed with art and history. If you are a coffee enthusiast then do know that coffee here is amazingly affordable, making it a perfect accompaniment to Lisbon's delectable and reasonably priced cuisine.
Budget-friendly things to do in Lisbn:
Use the Lisboa card which offers unlimited travel on public transport and free or discounted entry to several museums, galleries, and tourist sites like the Belem Tower and Jeronimos Monastery
Head to Miradouro da Senhora do Monte for some great views of the city. This unique spot is free to visit and usually less crowded.
Attend a Fado Show for an authentic Portuguese experience. Known for its emotional depth, it's been recognized as a UNESCO World Cultural Heritage tradition. Many smaller establishments in the districts of Alfama and Mouraria host informal 'Fado Vadio' shows which are essentially open mic nights for amateur Fado singers and entry to these venues is often free or very minimal.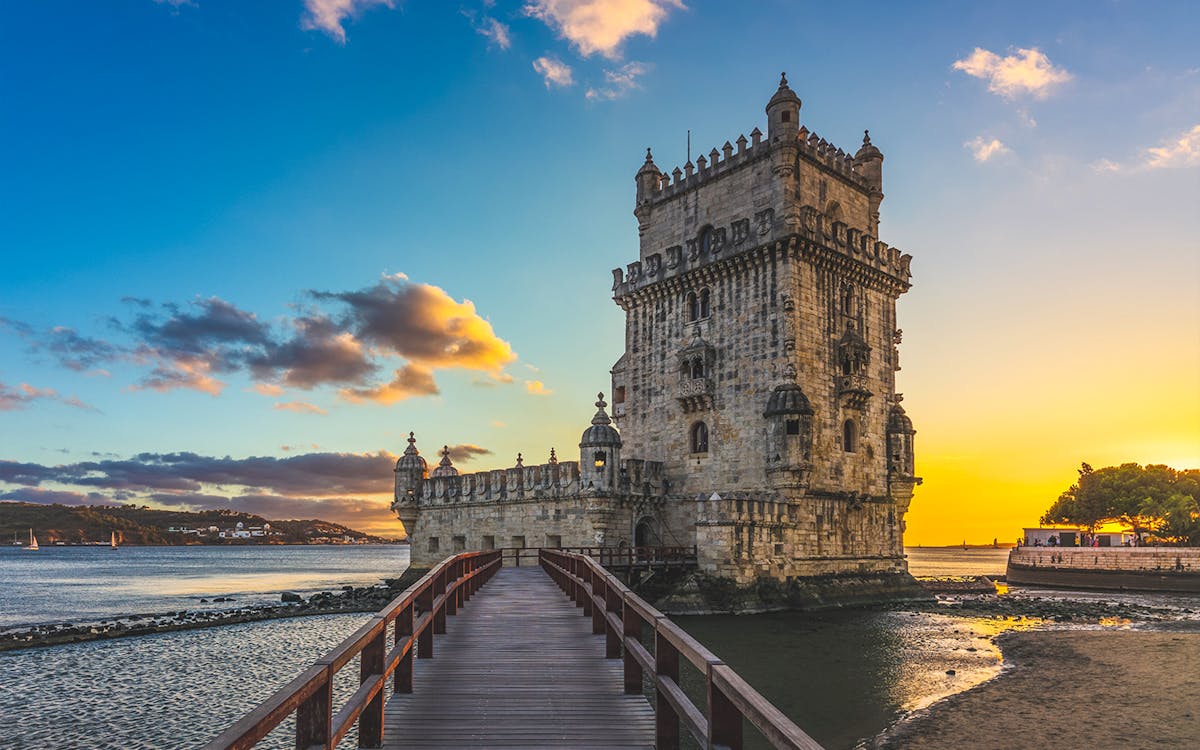 3. Kotor
📍 Montenegro
Kotor, the coastal town in Montenegro, is a true winter oasis that effortlessly combines the charm of sunny palm tree lined beaches and magnificent historic cities. This relatively unexplored gem of the Adriatic is blessed with a gentle climate; even in winter, making it possible to indulge in outdoor activities. Of course, no visit to Kotor would be complete without exploring its Old Town, a UNESCO World Heritage site. With well-preserved medieval buildings, towering fortifications and quaint cobble-stoned alleys.
Budget-friendly things to do in Kotor:
For those craving a winter wonderland, a one-hour scenic train ride inland over the highest railway bridge in Europe - Mala Rijeka Viaduct, will take you through some breathtaking mountain scenes, finally leading you to vast swathes of snow, perfect for skiing, snowboarding, and other winter sports.
The Bay of Kotor, also known as Boka, is a stunning natural attraction that can be easily explored without putting a dent in your budget. Admire the stunning landscapes from the numerous free viewing points or take a leisurely walk along the shoreline.
Kotor Cat's Museum is a quirky and affordable attraction. This unusual museum is dedicated to the city's considerable cat population. Entry is only 1 Euro, and most of it goes towards taking care of Kotor's many stray cats.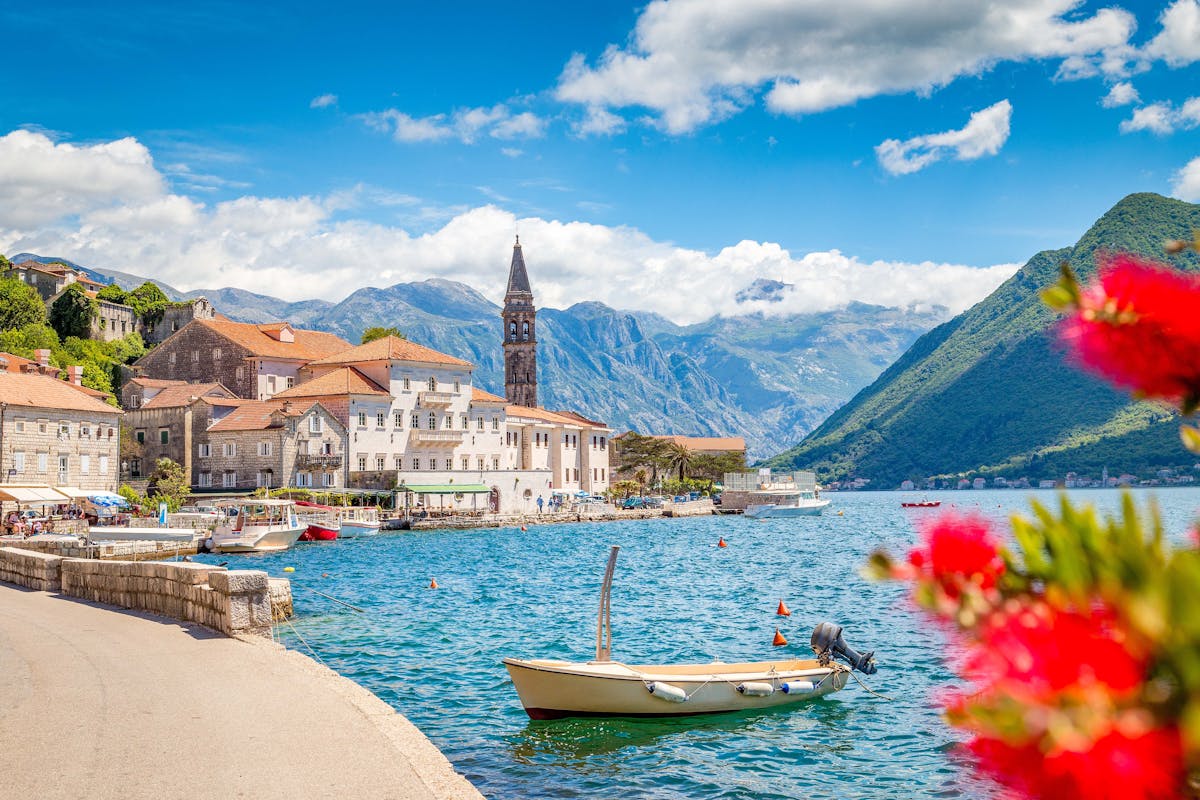 4. Salzburg
📍 Austria
Tucked away in the heart of Europe, Salzburg is a winter wonderland that provides a wonderful blend of budget-friendly options and a rich cultural experience. A simple stroll around Salzburg can feel like being in a classic holiday movie, especially with numerous locations where the iconic The Sound of Music was filmed. As Christmas approaches, Salzburg transforms into a festive paradise featuring some of the Europe's best Christmas markets. The city glistens with intricate holiday decorations and festive stalls offering everything from unique crafts, delicious mulled wine, and traditional Austrian pastries.
Budget-friendly things to do in Salzburg:
Travelling around Salzburg using the ÖBB or Austrian Rail System is an affordable way to explore this beautiful city and its surrounding areas.
There are 13 modern art installations scattered throughout the city under the Salzburg Art Project. The locations of these installations range from public squares to hidden corners, turning your city exploration into a treasure hunt.
One of the free things to do while in Salzburg is the Mirabell Gardens. These historic gardens are part of the Mirabell Palace, a grand estate dating back to the 17th century.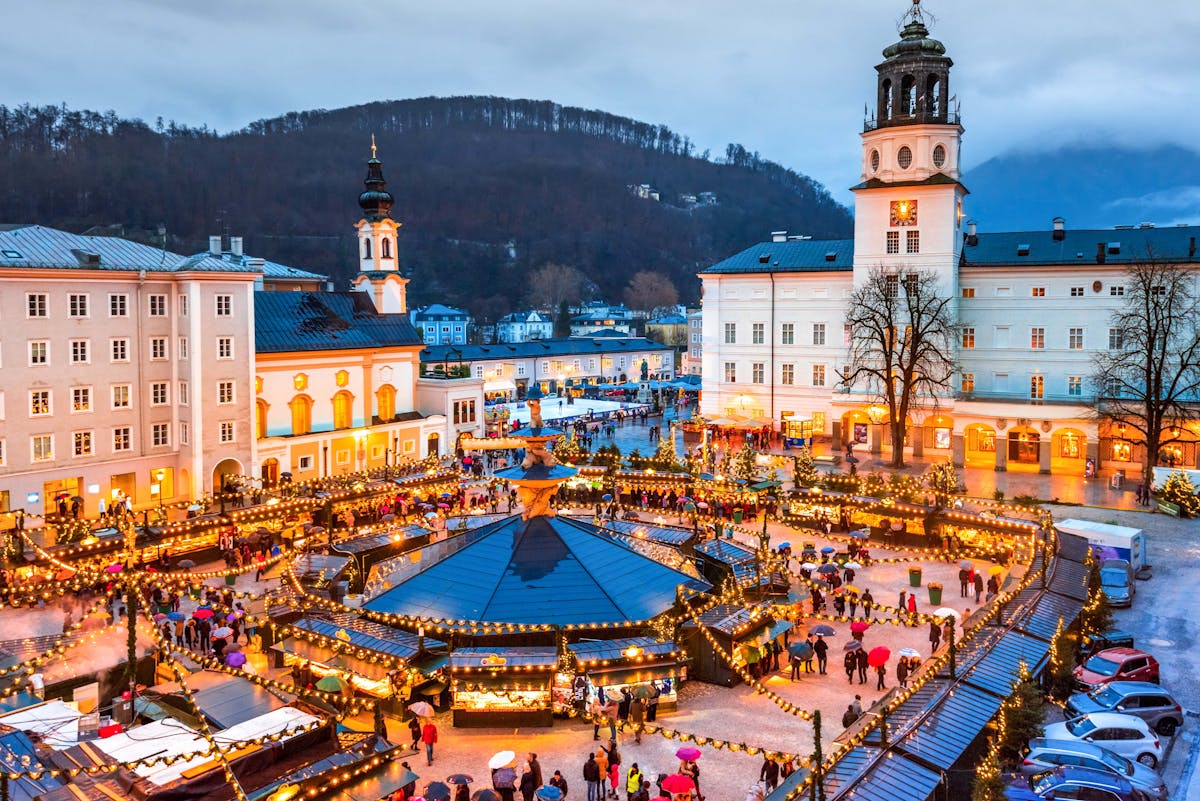 5. Ho Chi Minh City
📍 Vietnam
A thriving metropolis located in Vietnam, Ho Chi Minh City is a favorite among backpackers owing to its affordability and vibrant culture. Often referred to as Saigon, this bustling city is a perfect blend of the old and new. The cost of living is relatively low here and you can find a wide variety of street food and local delicacies at very affordable prices.
Budget-friendly things to do in Ho Chi Minh City:
Explore the city's history by visiting the War Remnants Museum, the Independence Palace, or the network of underground tunnels at Cu Chi, which played a significant role during the Vietnam War.
For a lively and cultural experience, visit the Ben Thanh Market. This bustling hub of activity features vendors selling a variety of goods, such as clothes, souvenirs, fresh produce, and local delicacies.
Visit the city's green oasis - Tao Dan Park, which spans over 10 hectares and is home to a variety of flora and fauna, including ancient trees and tropical bird species.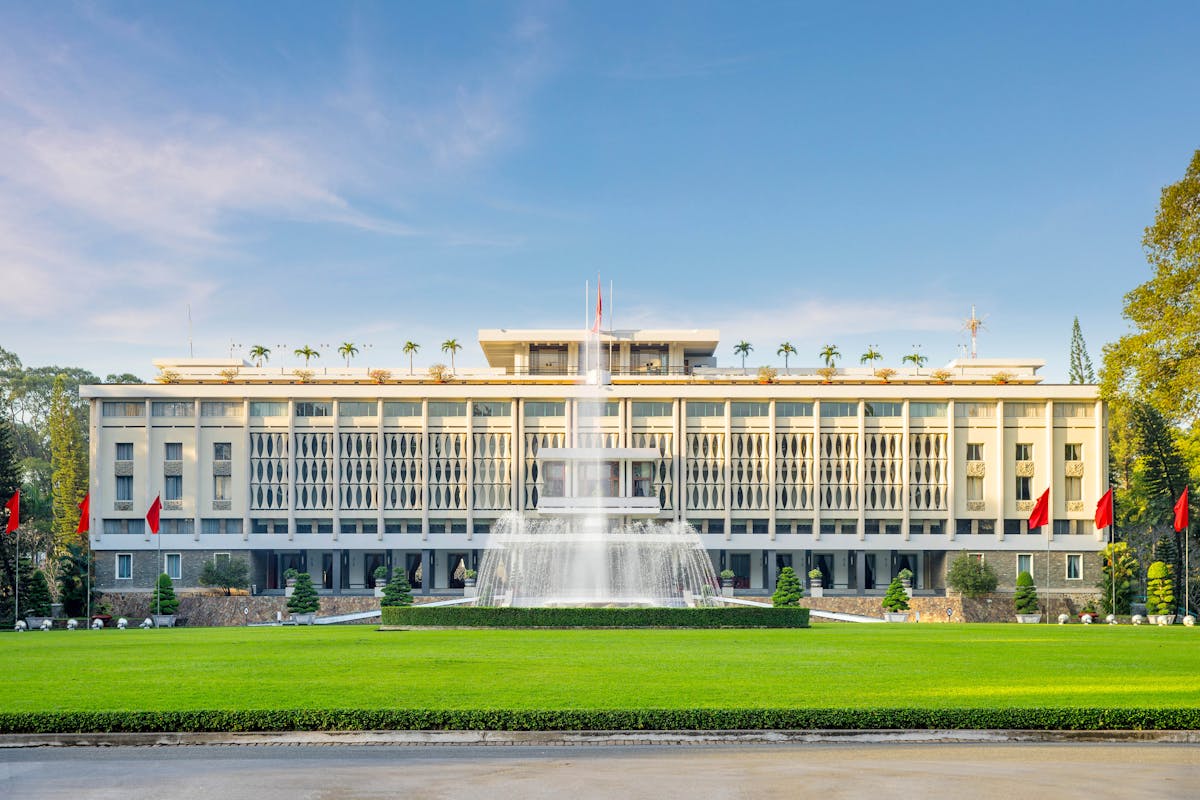 6. Goa
📍 India
Goa, on the west coast of India, is a globally-prized winter destination that draws visitors from around the world with its vibrant mix of cultures, serene beaches, and spiritual retreats. This coastal state is renowned for its lively parties, centered predominantly in North Goa. However, South Goa offers a quieter, more relaxed vibe with a pace that's perfect for unwinding. Those seeking a tranquil retreat will find yoga and meditation centers peppered across this region. In Goa, you're likely to find charming family-run establishments offering budget-friendly accommodations and delicious local cuisine. Goa's allure also lies in its 'hippy side' - a carefree spirit symbolized by vibrant flea markets and spontaneous, music-filled beach parties.
Budget-friendly things to do in Goa:
The Dudhsagar Waterfalls is one of the highest and most spectacular waterfalls in India. The stunning waterfall, which translates to 'Sea of Milk', is an unmissable sight when in Goa.
Go beach hopping in Goa! The coastline is dotted with numerous beaches, each unique in its own way. From the bustling beaches of Calangute and Baga, known for their beach shacks and water sports activities, to the serene and tranquil beaches of Agonda and Palolem in South Goa.
Fountainhas is a Latin Quarter and one of the oldest neighborhoods of Goa. You'll find narrow, winding lanes flanked by brightly-painted houses with terracotta-tiled roofs, and quaint cafes, art galleries, and boutiques.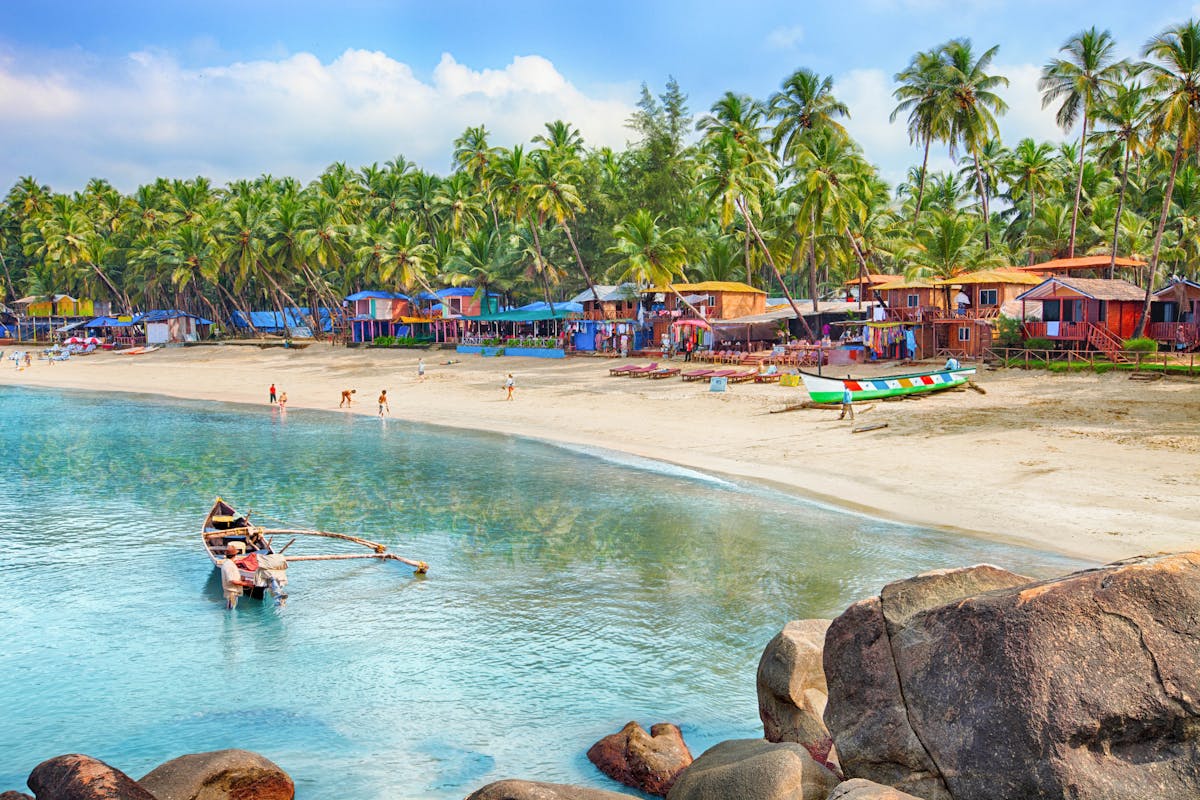 7. Canary Islands
📍 Spain
This Spanish archipelago, off the coast of northwestern Africa, is an affordable gem known for its mild winter climate and plethora of outdoor activities. One of the standout islands is Tenerife, the largest of the group. Home to Mount Teide, the world's third-largest volcano, it is highly recommended to rent a vehicle and drive up to its peak.
Budget-friendly things to do in Canary Islands:
The Island of La Gomera with its Garajonay National Park, a UNESCO World Heritage Site is a must-visit. A hike through this enchanting cloud forest, wreathed in mist, is an experience of a lifetime.
The islands of Tenerife, Gran Canaria, Lanzarote and Fuerteventura offer affordable yet picturesque getaways. They are home to numerous beaches, vibrant nightlife, and unique landscapes, including lunar-like terrains and desert dunes, offering endless opportunities while keeping your budget intact.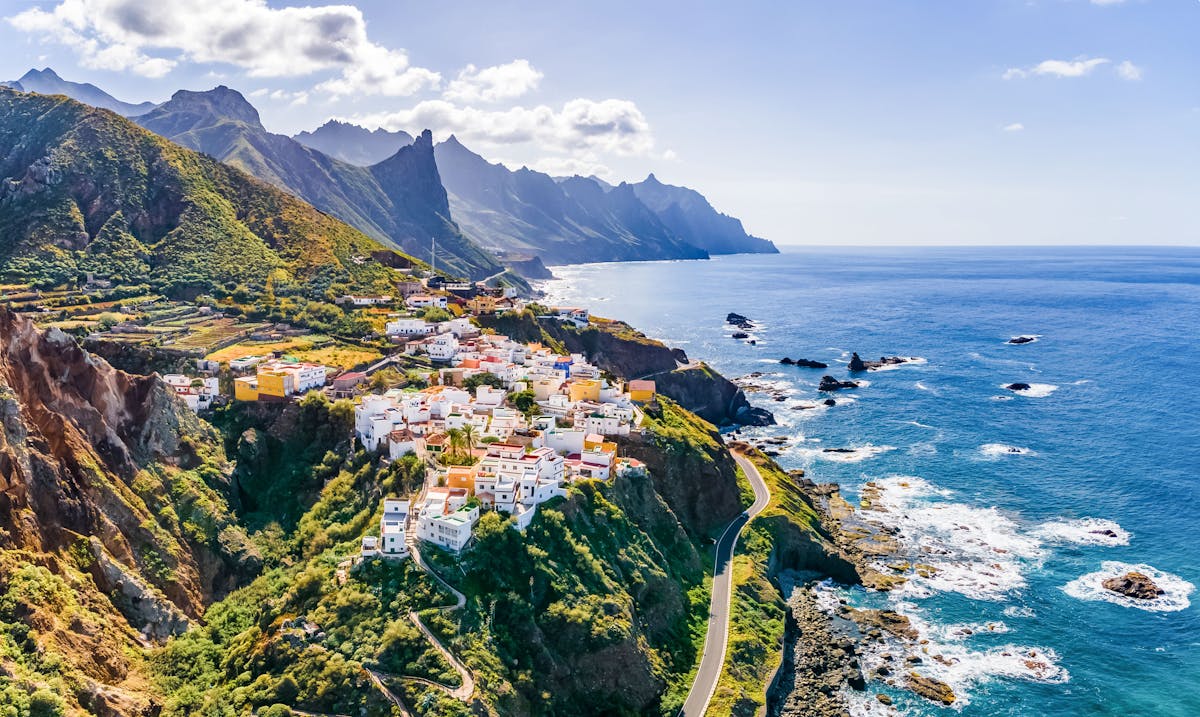 8. Bali
📍 Indonesia
Known for its natural beauty and spiritual tranquility, Bali offers an affordable winter escape. The tropical climate keeps the island warm year-round, making it ideal for beach activities and exploring the lush countryside. Bali's food scene is a highlight too, with an array of budget-friendly, mouth-watering local dishes such as Nasi Goreng (fried rice) and satay.
Budget-friendly things to do in Bali:
The Sacred Monkey Forest Sanctuary is a must-visit place, teeming with native Balinese long-tailed monkeys amidst ancient temples set amidst a verdant forest.
Head towards Ubud, the cultural heart of Bali, a haven for local arts, crafts, and traditional dance performances. The Gates of Heaven at Pura Lempuyang Temple are one of the most iconic sites, offering a magnificent view of Mount Agung framed by the temple gates.
Join a guided tour of Bali's rich plant life on a Bali Herbal Walk. Here, you'll get to know numerous medicinal and culinary herbs used by locals in daily life. Don't miss out on the aromatic tea fresh from the garden at the end of the tour.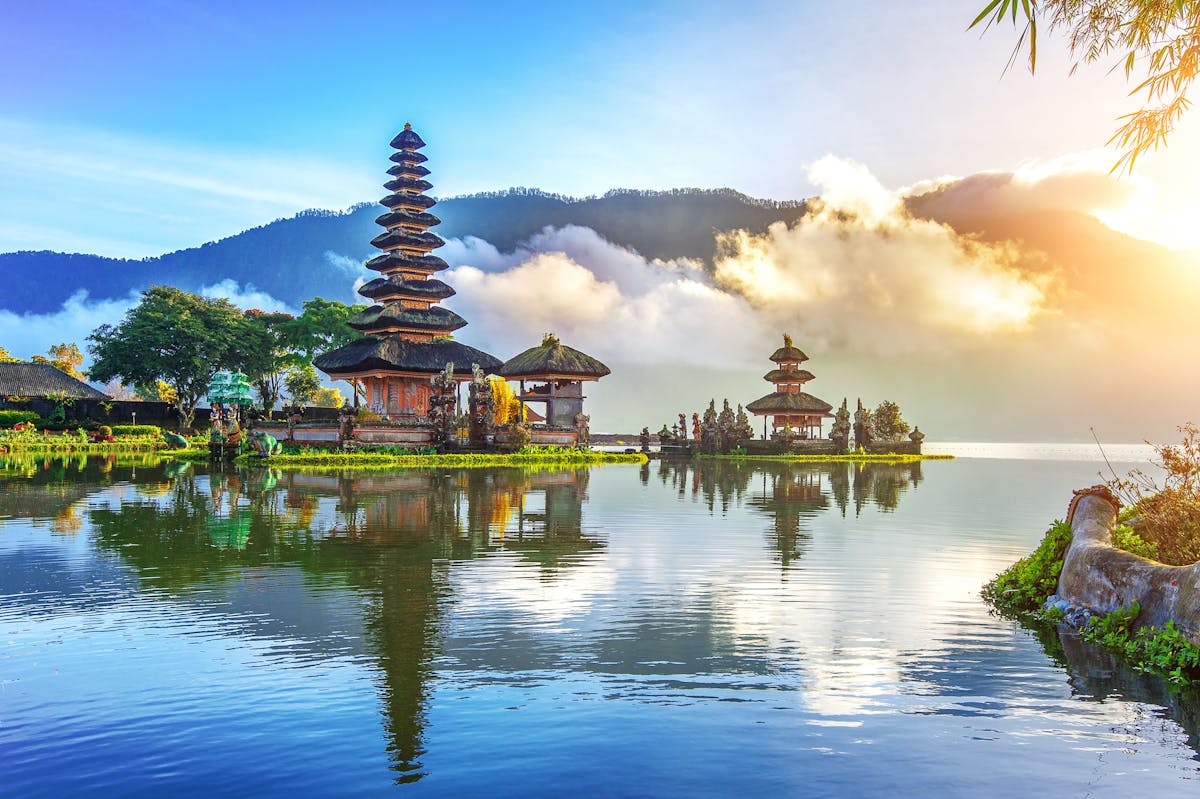 9. Marrakesh
📍 Morocco
Marrakesh, a vibrant city in Morocco, offers a colorful blend of culture, history, and a bustling marketplace known as the souk. Marrakesh's famed Medina is a UNESCO World Heritage site packed with architectural gems, historic palaces, and intricately decorated mosques, all within maze-like alleys that are a joy to explore. The city's gardens, such as the Jardin Majorelle, offer tranquil retreats amidst the hustle and bustle.
Budget-friendly things to do in Marrakesh:
Marrakesh offers unique outdoor experiences like quad biking across the city's arid landscapes, navigating through palm groves, desert dunes, and traditional Berber villages. The experiences while being world-class are also economic.
Not too far from Marrakesh are the famous Atlas Mountains, which stretches over 2,500 kilometers, offering numerous trekking routes that cater to all abilities.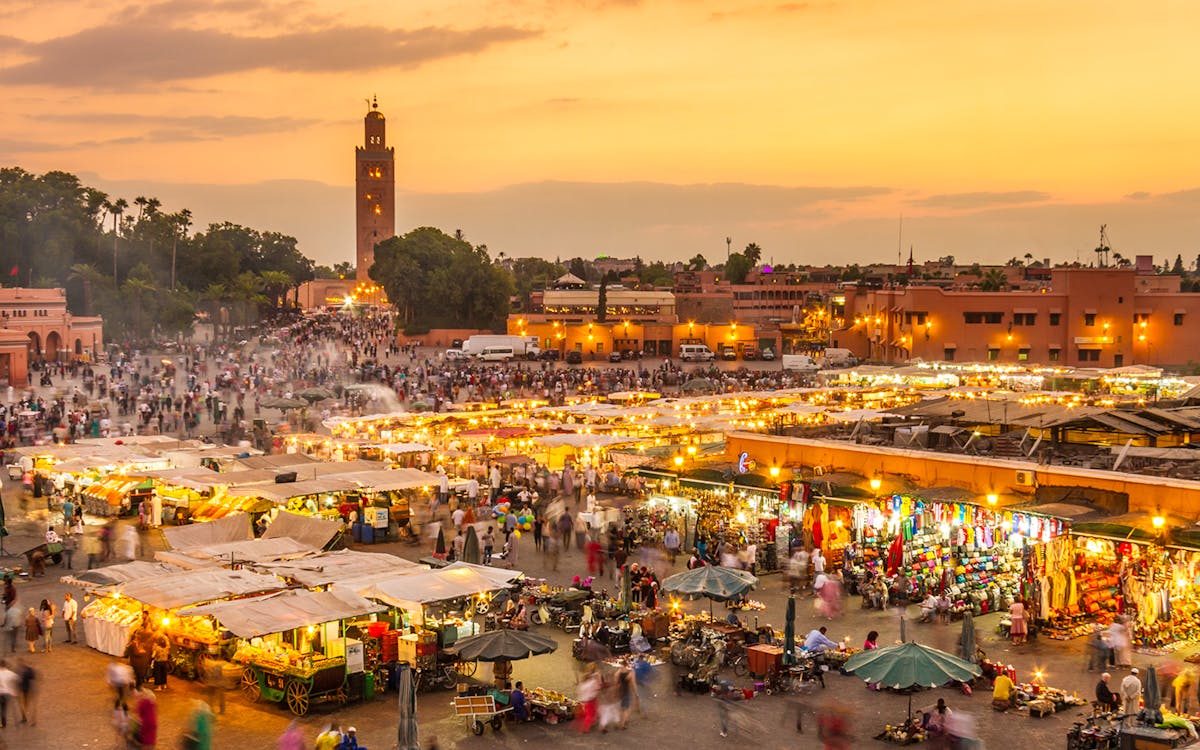 Affordable Winter Vacations