The Palace of Versailles, located in Versailles, France, is one of the most famous royal residences in the world. The opulent palace was built by King Louis XIV in the 17th century and is now a popular tourist destination, attracting millions of visitors each year.
The palace offers a variety of dining options, from casual cafes to fine dining restaurants, serving traditional French cuisine as well as international dishes. Visitors can enjoy a delicious meal at Versailles Palace restaurants while taking in the stunning views of the palace's magnificent gardens.
In addition to the restaurants within the palace, there are numerous eateries in the surrounding area, offering a range of cuisines to suit all tastes and budgets. From quaint bistros to Michelin-starred restaurants, there is something for everyone in and around the Versailles Palace. Here are a few of our recommended selections!
Top 7 Restaurants Around the Versailles Palace You Must Try
Ore - Ducasse au château de Versailles
Regal cuisne at the Versailles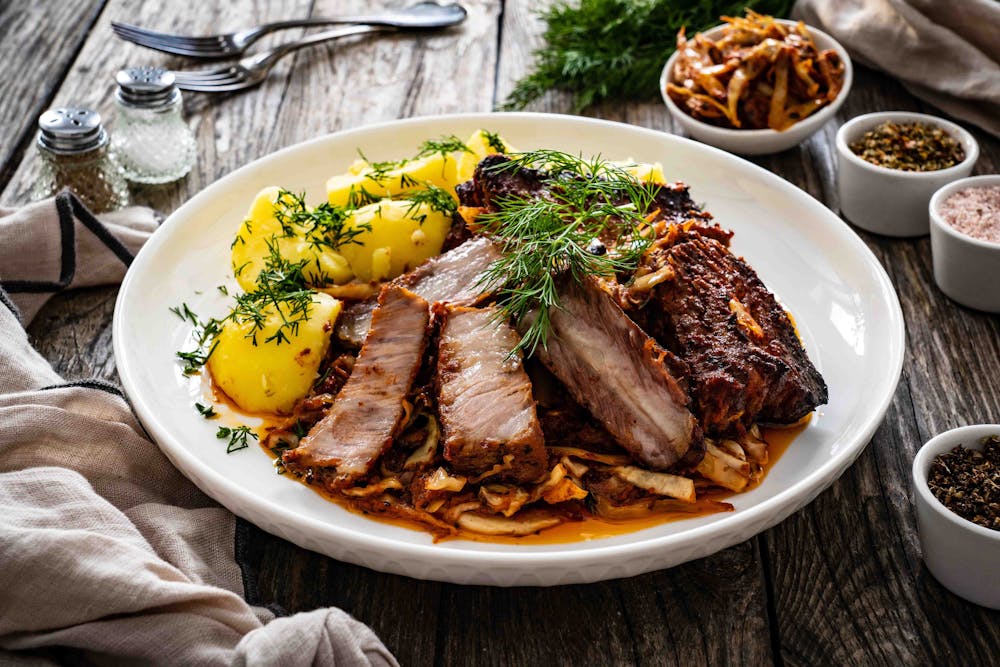 Ore, meaning "mouth" in Latin, is a restaurant located within the palace. This restaurant celebrates food and the lavish feasts served to the royal court of Versailles by the "bouche du Roi" team. It's a fun and lively place to enjoy some truly scrumptious cuisine, with a nod to history and a touch of whimsy. Come and indulge your taste buds in a feast fit for royalty!
Cuisines: French, European
Price for two: €80 –100
Open Hours: 09:00 AM to 5:30 PM (Monday Closed)
Cabillaud à la grenobloise, choux fleurs multicolores, Coquillettes jambon / comté / truffe noire, Suprême de volaille farci, laitue braisée, sucs de cuisson, Le Louis XIV, Soufflé ananas et rhum, glace coco
Review of Ore
We wanted to find a restaurant where we can rest on a hot summer day while visiting Versailles. We did not expect much from a restaurant inside the world-famous tourist spot. Then we were surprised by the delicious food here and the great service. Recommended
La Table du 11
Savor the essence of Parisian cuisine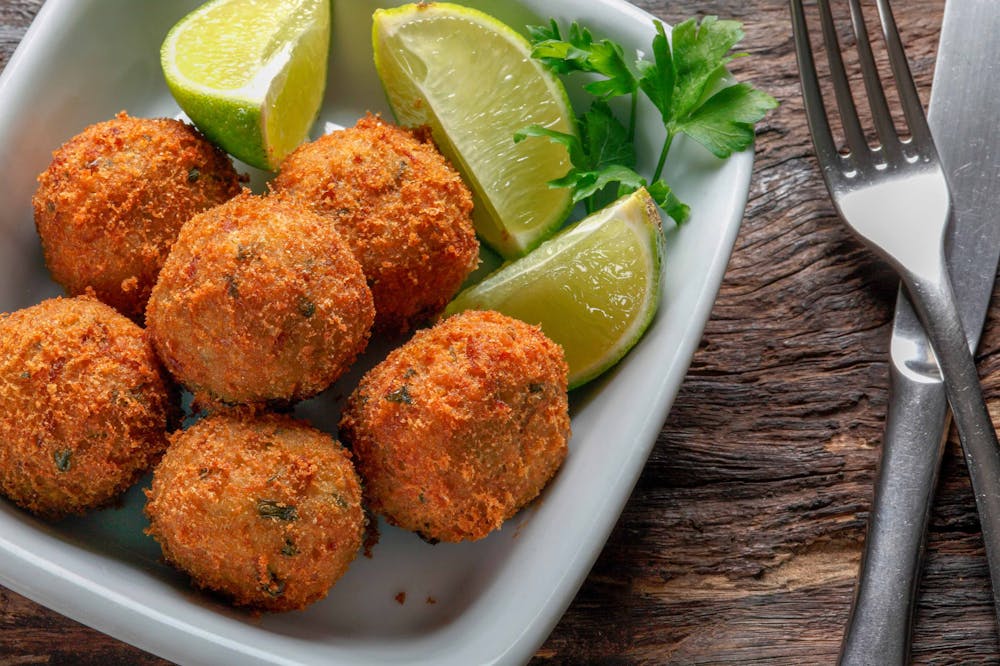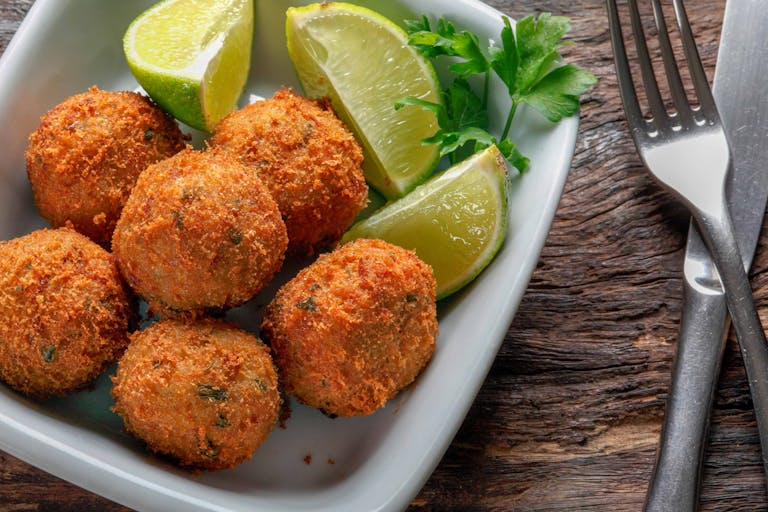 La Table du 11 is a delightful and cozy restaurant situated in the center of Versailles. Chef Jean-Baptiste Lavergne-Morazzani's natural and sustainable approach to cooking shines through in his concise yet delectable menu. With an extensive wine list boasting nearly 700 labels, many of which are produced biodynamically, this charming dining spot in the historic Cour des Senteurs is the perfect place to bask in a unique and memorable culinary experience.
Cuisines: French, Healthy
Price for two: €100 –150
Open Hours: Tuesday - Thursday: 7:30 PM to 9:30 PM
Friday - Saturday: 12:30 PM to 1:30 PM and 7:30 PM to 9:30 PM
Sunday and Monday Closed
Pizza Grande, Beans, Fish croquettes, Rigatoni to the Chef, Wasabi
Review of La Table du 11
LOVED the experience here with a team of young, professional and dynamic staff. They made a special vegetarian set menu for my husband - they tried their best to explain each course to us (non-French speakers) in English. The food demonstrated the creativity of the chef and was beautifully presented and the taste was wonderful. We will need to return when the seasonal menu changes.
La Guinguette
Innovative cuisine with fresh local ingredients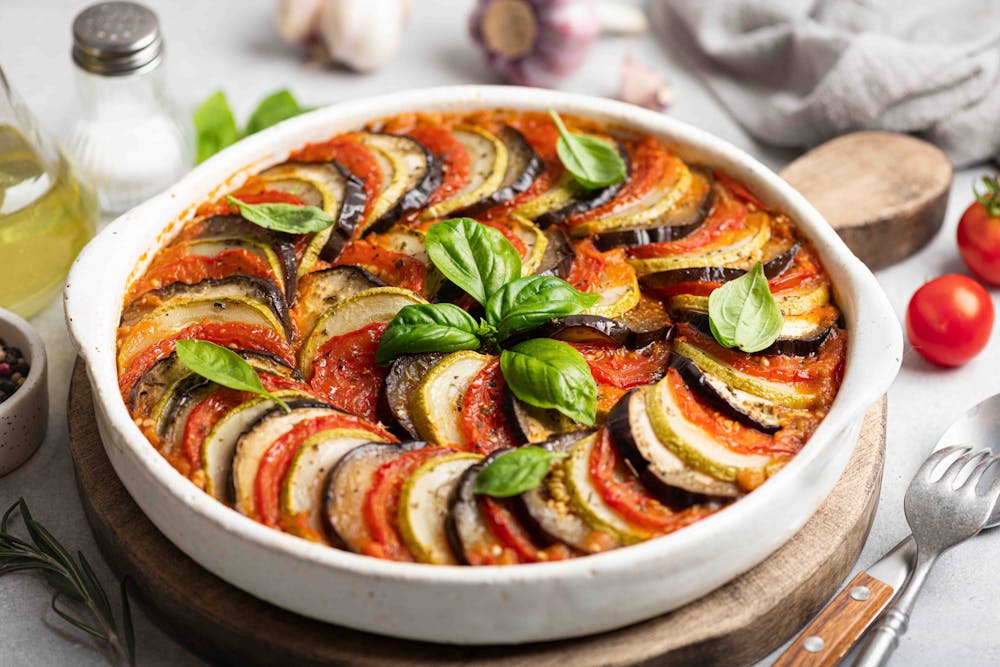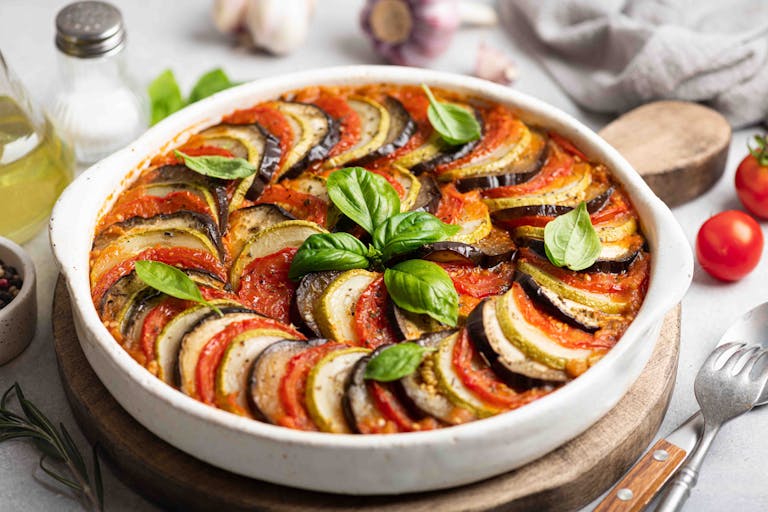 La Guinguette is a beloved riverside bistro in France that embodies the country's quintessential joie de vivre. With a relaxed and convivial ambiance, it's the perfect place to unwind, and lose yourself to the beats of the live music. The outdoor terrace, overlooking the scenic river, provides a tranquil setting for a leisurely lunch or dinner. La Guinguette is renowned for its warm hospitality, conviviality, and classic French charm that keeps people coming back.
Cuisines: French
Price for two: €100 –150
Open Hours: Tuesday - Friday: 7:00 PM to 8:45 PM
Saturday - Monday Closed
Croissants, Pâté, Quiche, Ratatouille and Bouillabaisse
Review of La Guinguette
It was a spontaneous visit, which turned out to be a very good idea. I admire the design, the food was delicious and the waitresses were very helpful, polite, and cute. Someday I will come back again.
Vous Restaurant
Taste of Paris with every bite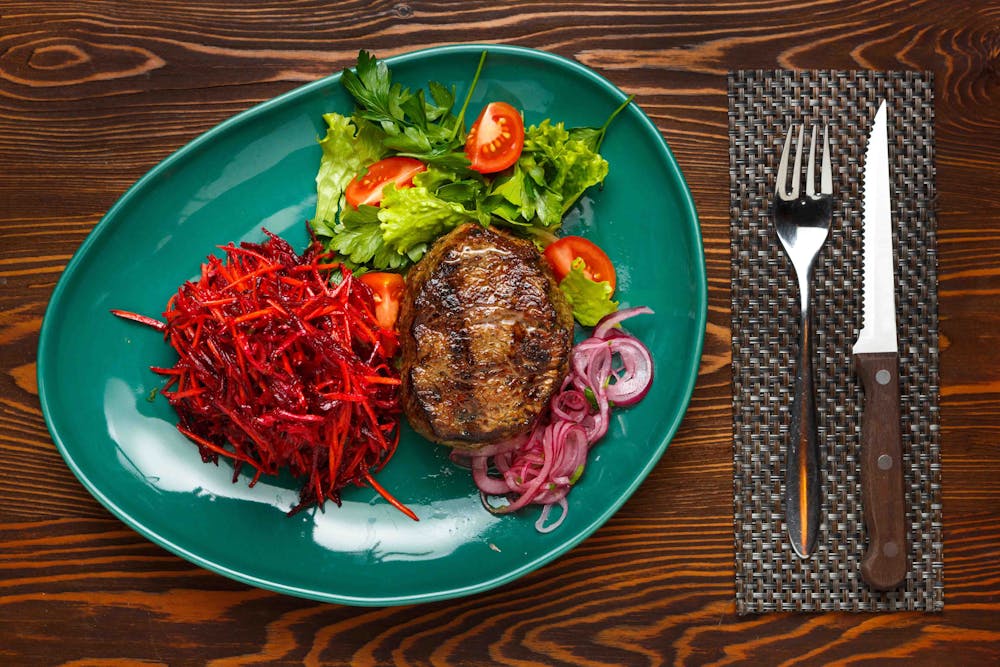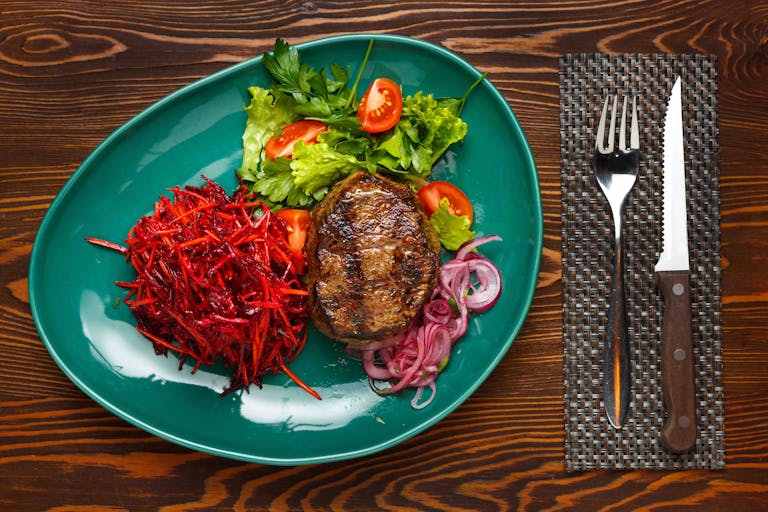 Vous Restaurant is a stylish and sophisticated dining establishment located in Versailles, France. The restaurant offers contemporary French cuisine with an emphasis on seasonal and locally sourced ingredients. Its menu is creative and innovative, and the restaurant's elegant and modern decor provides a chic and upscale dining experience.
Cuisines: French, Asian, Fusion
Price for two: €80 –100
Open Hours: Tuesday - Thursday: 6:00 PM to 12:00 AM
Sunday and Friday: 10:00 AM to 6:00 PM
Scallops with celeriac and black truffle, Lobster with green curry and lemongrass, Beef filet with beetroot and quince, Sea bass with Jerusalem artichoke and lime, Chestnut soufflé with vanilla ice cream
Review of Vous Restaurant
For Versailles, this place was refreshingly good, modern, light, clean and pretty! The service was good, and the waiters can speak English. The food portions were just right and the flavors were there. I would definitely come back again.
Sign up for our monthly newsletter
Your dose of travel fix - from hacks and deals to travel tips and everything in between, delivered monthly to your inbox
Please enter a valid email
Unsubscribe anytime
Chez Georges
Traditional French cuisine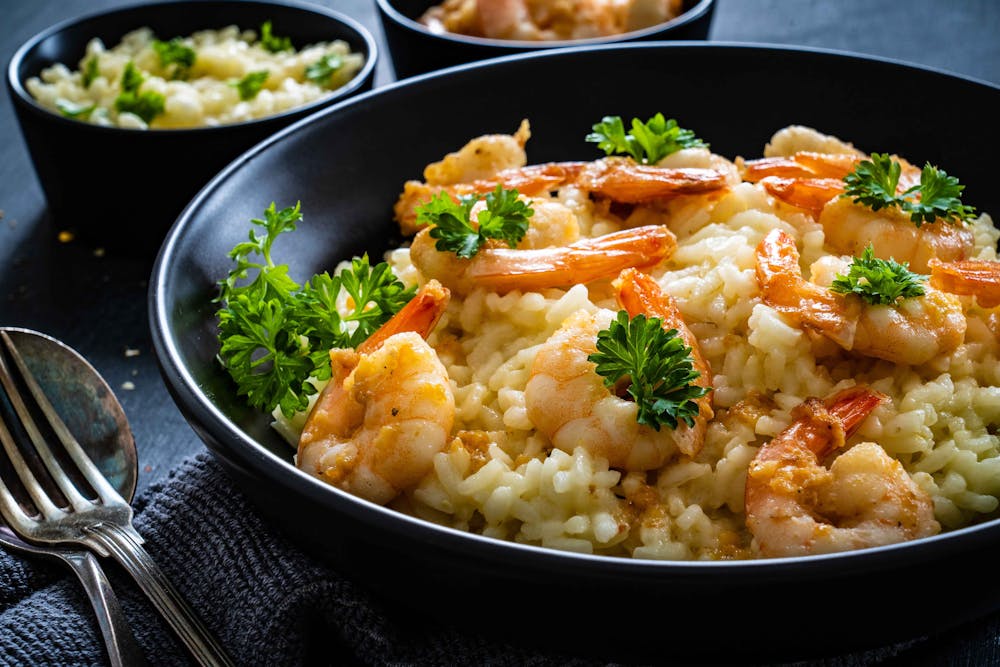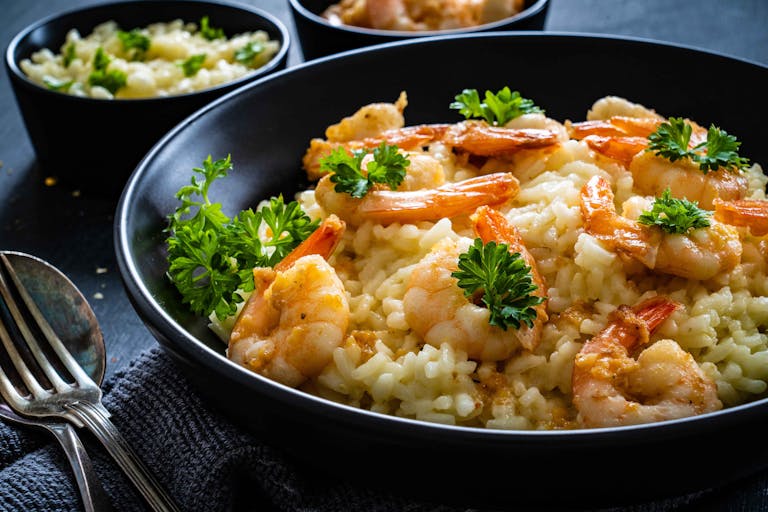 Chez Georges is a lovely and authentic French diner in the heart of Versailles, with a comfy and inviting atmosphere that's perfect for a relaxing meal with friends or family. The restaurant offers classic French cuisine that's hearty, wholesome, and prepared using only the freshest and highest-quality ingredients. The menu is designed to satisfy any palate, from simple and delicious salads to savory meat dishes and more.
Cuisines: French
Price for two: €60 - 65
Opening Hours: Tuesday - Saturday: 12 PM to 2 PM and 7 PM to 9:30 PM
Sunday and Monday Closed
Sea Bass, Risotto, Rillettes, Brownies, Biscuits
Review of Chez Georges
Probable one of the best meals I've had in my trip. I ordered the chicken dish plus creme brulee. The waiter was nice and the food was amazing. It's within walking distance of Versailles. I recommend going here instead of the overcrowded restaurants inside Versailles Palace.
Restaurant La Tour
Andalusian tavern surrounded by beautiful streets
Restaurant La Tour is an appealing grill just a stone's throw away from the Palace of Versailles. The decor is classic, the atmosphere is intimate, and the meat is to die for. The menu also features traditional dishes that change with the seasons, so there's always something new to try.
Cuisines: French, Steakhouse, European
Price for two: €20 - 30
Opening Hours: Sunday - Saturday: 12:00 PM to 2:00 PM
Entrée du Jour, Assiette de saucisson sec Pyrénéen, Terrine de Foies de Volaille "Maison", Escargots de Bourgogne, Quasi de Veau Français
Review of Restaurant La Tour
We absolutely adored this restaurant. We wanted to come back, but they were fully booked for a couple of days out, so reserving a table in advance would be good. The duck breast and steak were very tasty, and the servers were very friendly!
ALMA Restaurant
Corsican cuisine in Paris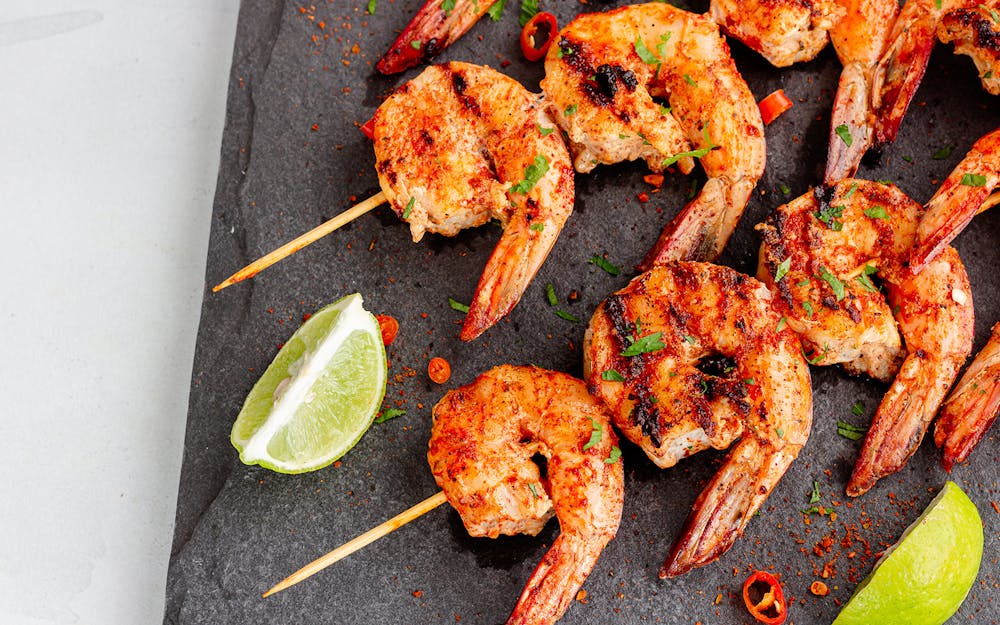 Don't miss out on this restaurant's Portuguese delights after a wondrous Versailles tour! The cute and quirky decor, coupled with a relaxed and cheerful ambiance, will leave you feeling at ease. Get ready to enjoy a variety of delicious Portuguese dishes that will tantalize your taste buds!
Cuisines: Seafood, European, Contemporary, Portuguese, Mediterranean
Price for two: €40 - 60
Opening Hours: Tuesday - Saturday: 12:00 PM to 02:30 PM and 07:00 PM to 09:30 PM
Sunday and Monday Closed
Prawns, Filet Steaks, Caldo Verde, Bacalhau or Portuguese Cod Fish, Bolinhos de Bacalhau, Grilled Sardines
Review of ALMA Restaurant
Perfect place with friendly personnel and extremely tasteful cuisine! Everything we ordered, even the Kid's menu was delicious! The first time after 8 days in Paris that the food deserved its money.
FAQs
Some of the best Versailles Palace Restaurants are:
Ore - Ducasse au château de Versailles

La Table du

La Guinguette

Vous Restaurant

Chez Georges

Restaurant La Tour

ALMA Restaurant
It is not required to buy a ticket to visit the restaurants surrounding the Versailles Palace.
The cost of dining around the Versailles Palace can vary depending on the restaurant and the type of meal you opt for. While some restaurants can be quite expensive, there are plenty of affordable dining options available in the area as well.
Yes, there is a dress code to dine at Versailles Palace restaurants. As these establishments often offer upscale dining experiences, it is recommended to dress in smart casual or formal attire.
It is highly recommended to make a reservation if you want to dine at a Versailles Palace restaurant. These restaurants are often popular and can get quite busy, especially during peak tourist season.
Recommended Palace of Versailles Experiences
Ready to head to Paris?
Check out other Things to do in Paris and read our comprehensive Paris Travel Guide packed with itineraries, tours, culture trips, best hotels, restaurants and a lot more.
Best Palace of Versailles Restaurants