Valentine's Day is just around the corner — it's the time of the year to celebrate love, affection, and romance, and make your partner feel special. With the balmy sun, azure waters, lofty skyscrapers, and lush parks, Sydney is the perfect place for every romantic. If you're thinking of how to celebrate Valentine's Day in Sydney, we've curated a list of the top ten experiences in the city. Look through for something that suits you and your partner, and make the day memorable!
9 Ways to Spend a Memorable Valentine's Day in Sydney
---
1. Take a Harbour Cruise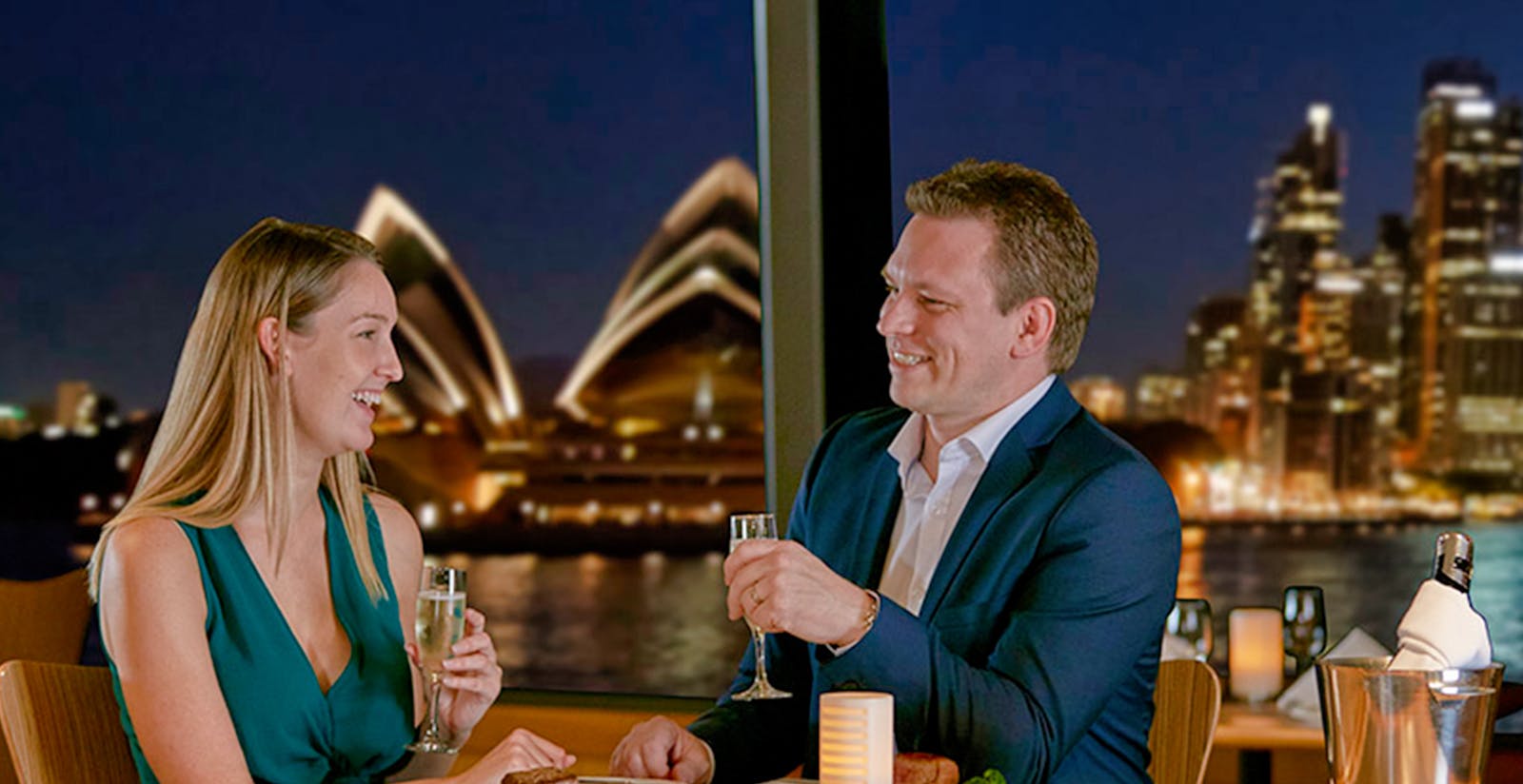 A Sydney Harbour Cruise is a romantic way to spend Valentine's Day in Sydney. Choose from sightseeing, lunch, and dinner cruises; or if you're looking for something exciting, pick a jet boat tour! Look out at the azure waters and the city around you with your partner by your side. A unique way to discover The Harbour City, you can also combine it with other experiences in the surrounding area such as the Sydney Opera House or Sydney Harbour Bridge Climb.
VDay Tip: A Sydney Harbour Dinner cruise is an extra romantic experience. Indulge in some delectable dishes and fine wine as you watch the city come to life around you. Read our guide on Sydney Harbour Cruises.
Recommended Sydney Harbour Cruise Experiences on Valentine's Day
---
Check out all Sydney Harbour Cruises.
2. Take a day trip to Blue Mountains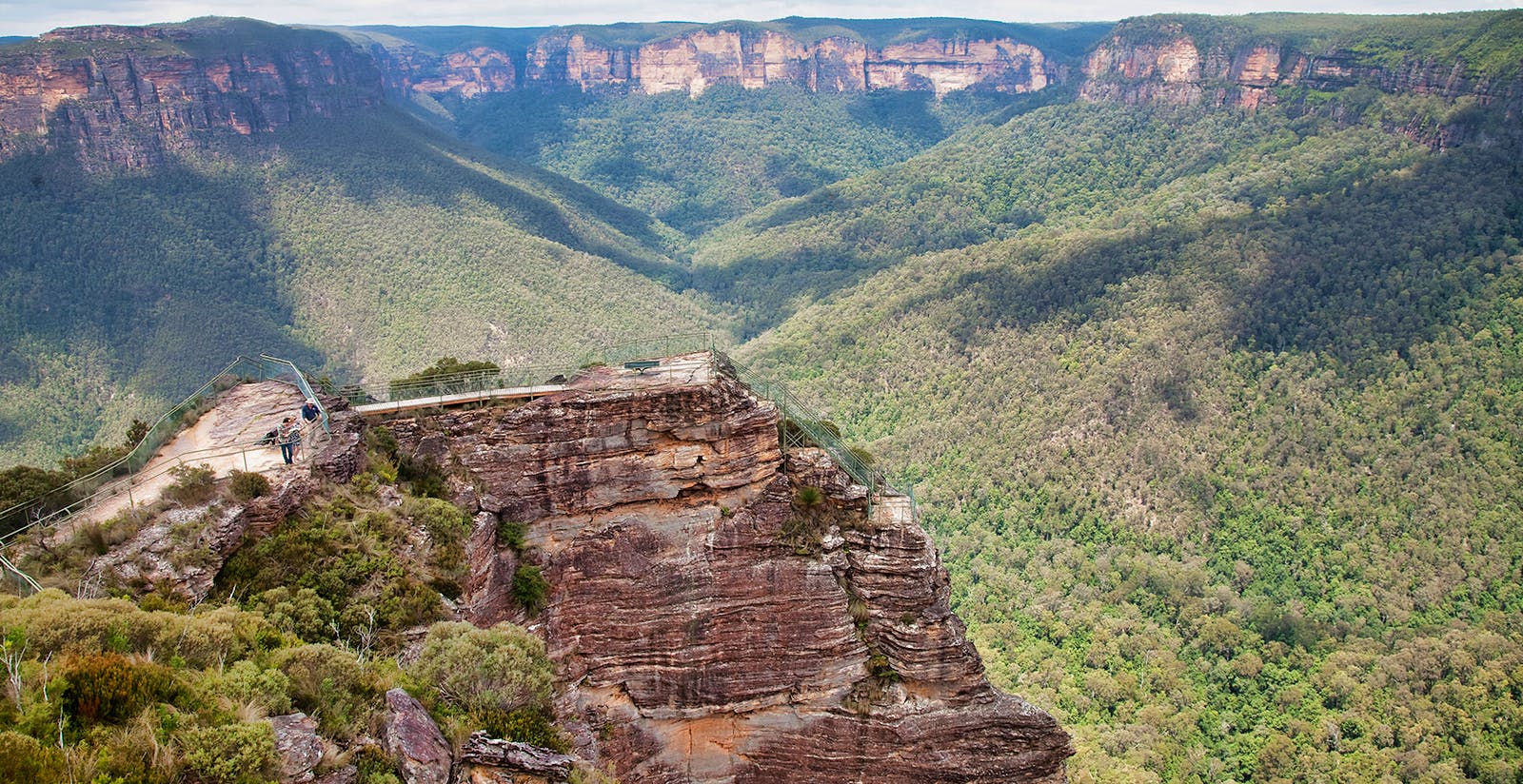 Whisk away your loved one for a day trip from Sydney to the Blue Mountains. This UNESCO World Heritage Site offers stunning views of natural vistas. If you and your better half enjoy hiking and adventure — this is for you. You can also play the explorer by heading to Jenolan Caves and the Three Sisters. As your day tour will take you through quaint towns as well, cozy up with your partner over a cup of coffee as you take in the raw power of nature.
VDay Tip: Book your ticket online and in advance to ensure you get the slot of your choice.
Recommended Day Trips to Blue Mountains on Valentine's Day
---
Check out all Day Trip to Blue Mountains tickets.
3. Make new friends at Taronga Zoo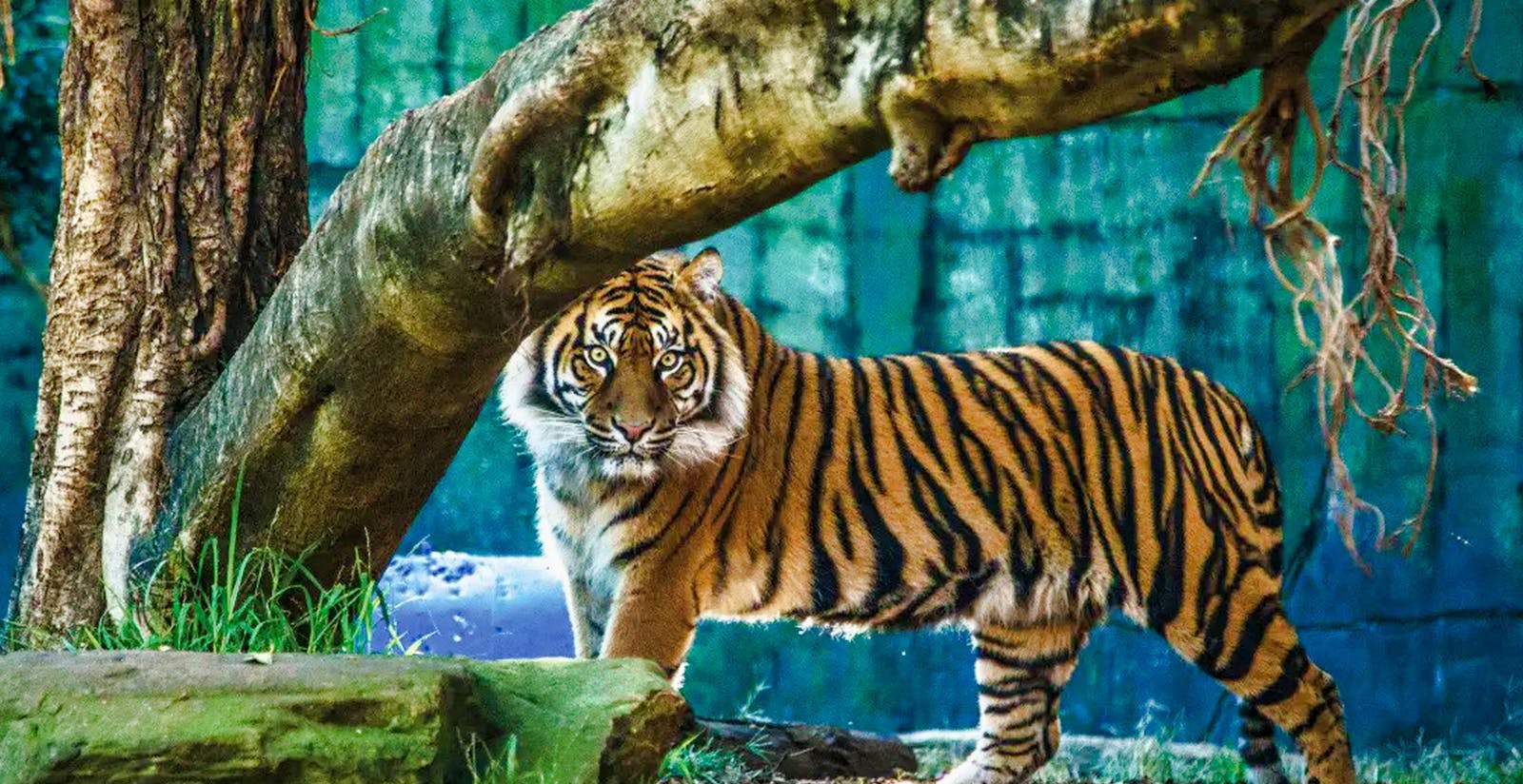 If you and your partner love animals, you're going to love this experience! Taronga Zoo covers an area of almost 70 acres and is home to some exotic animals; native animals like kangaroos, wallabies, and koalas; and even endangered species like the Sumatran tiger. You can also catch a number of shows, meets, and talks, each of which is more exciting than the next, and in line with COVID-19 safety regulations.
VDay Tip: Tickets need to be purchased in advance and online for entry. Read our guide on Taronga Zoo.
Recommended Taronga Zoo Experiences on Valentine's Day
---
Check out all Taronga Zoo tickets.
4. Spend the day at SEA LIFE Aquarium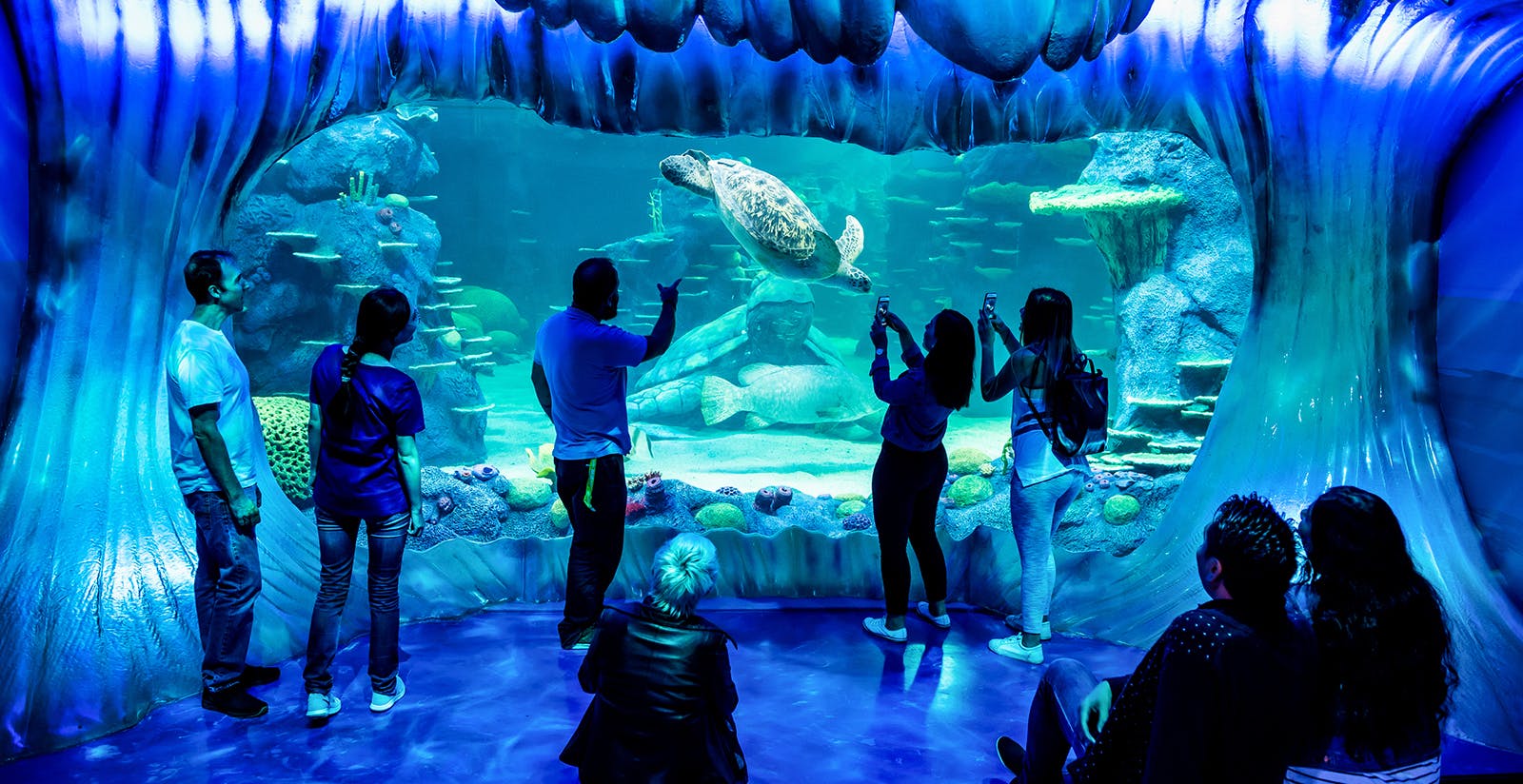 While a slightly unconventional date idea, you can make your valentine's Day in Sydney truly magical by spending the day at the SEA LIFE Sydney Aquarium. Meet new aquatic friends as you explore the venue, which is home to 650 different species spread across 14 themed-zones. Some of the animals you will see include sharks, dugongs, platypuses, seahorses, and even penguins.
VDay Tip: The venue is holding a special Valentine's Day dining event. While this is on the expensive side, it will definitely be a worthwhile experience.
Sign up for our monthly newsletter
Your dose of travel fix - from hacks and deals to travel tips and everything in between, delivered monthly to your inbox
Please enter a valid email
Unsubscribe anytime
5. Get up close with some cuddly Koalas!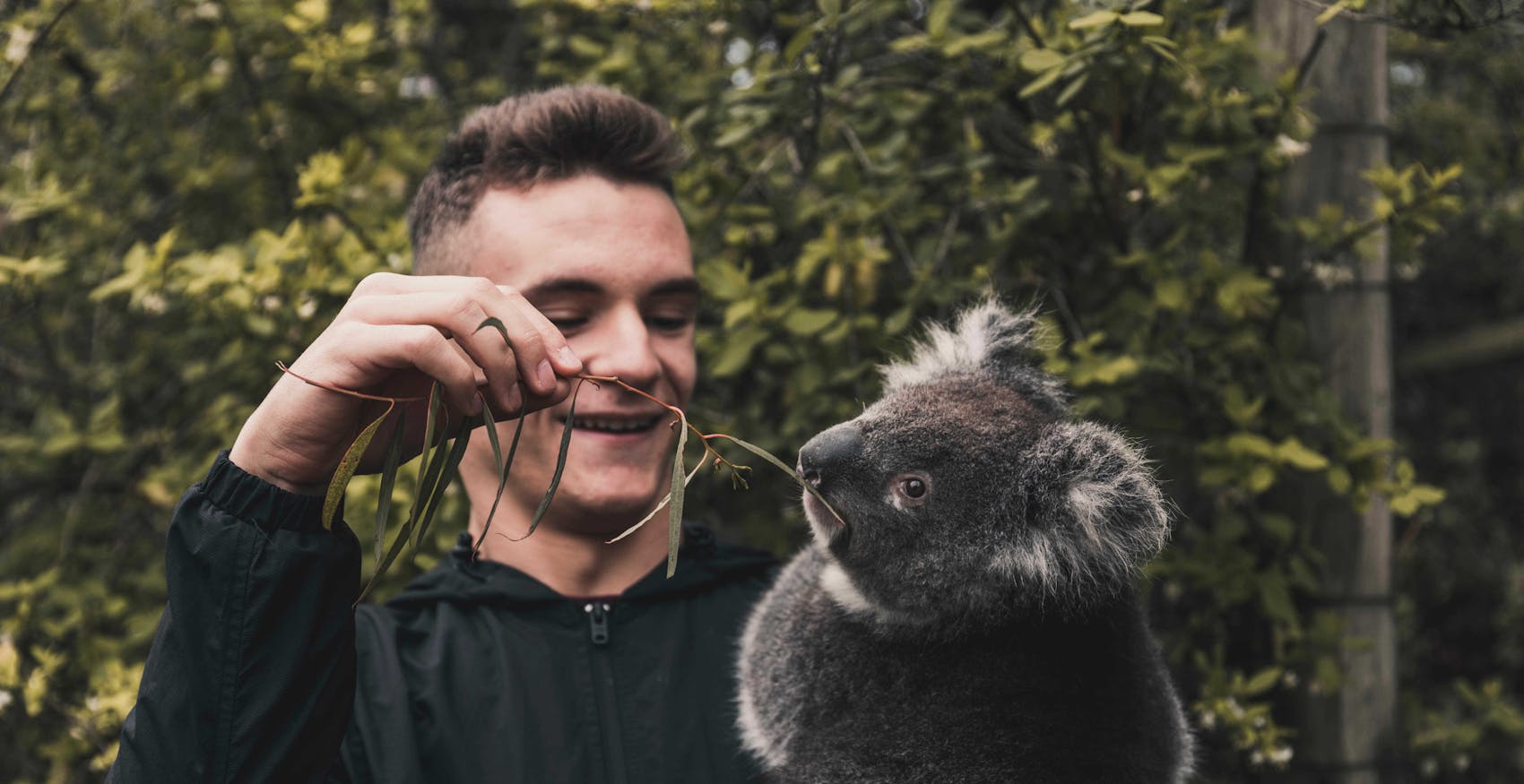 Valentines Day is a day for love, but if you really want to show your special someone how much you care, why not take them to Koala Park Sydney? Imagine the look of surprise and delight when they see the cuddly koalas, kangaroos and wombats! Not only will they get to observe these amazing animals in their natural habitat, but they'll also get the chance to feed them and get up close and personal with some of Australia's native wildlife. Plus, you can even take a romantic stroll through the lush gardens or enjoy a picnic lunch at the park.
6. Go Skydiving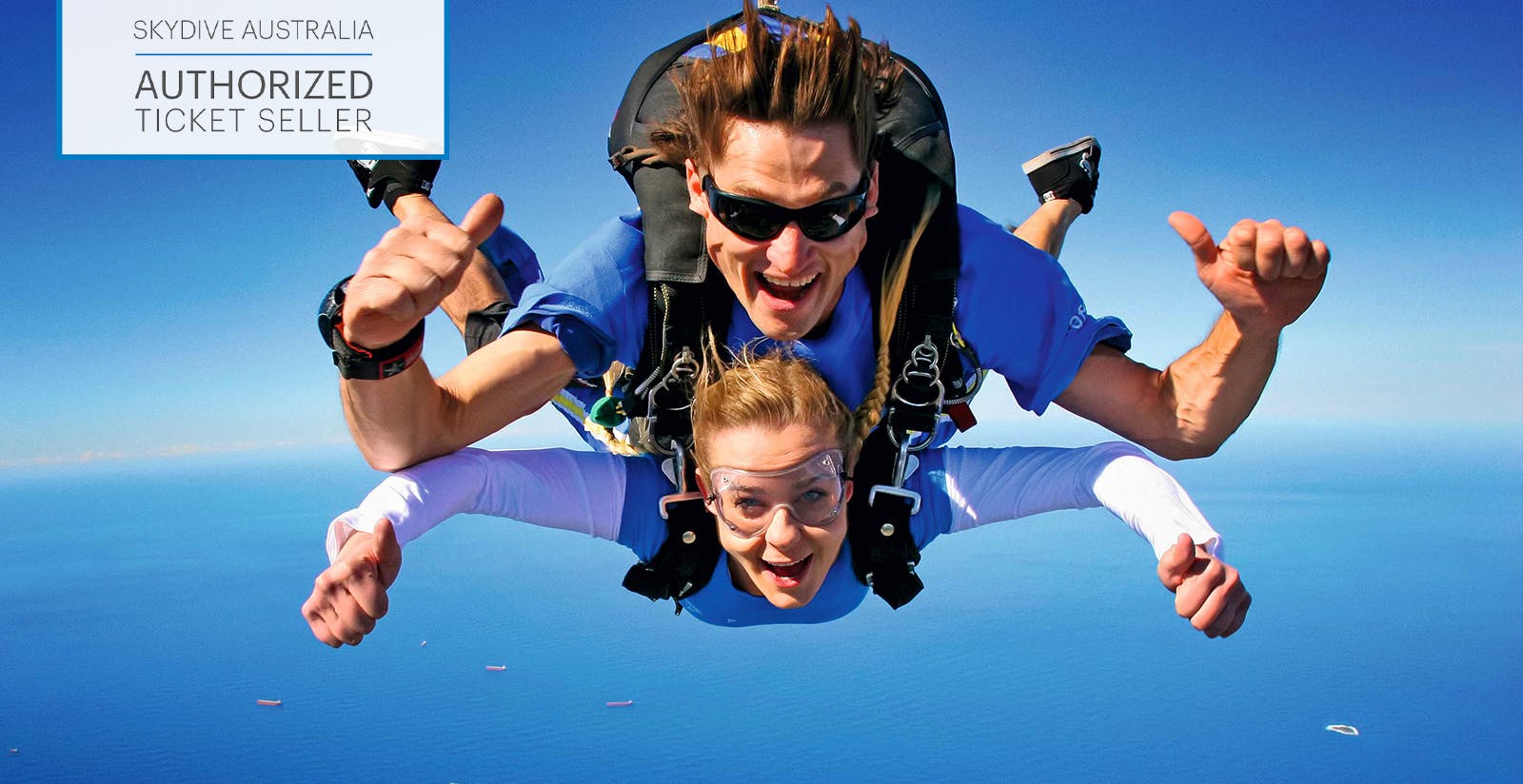 Do you and your loved one crave an adrenaline rush? Then this is the perfect way to spend Valentine's Day in Sydney. Jump from a height of 15,000 feet and soar in this tandem skydiving experience. The thrill you will feel is unlike any other. Get a bird's eye view of the city as you freefall towards the ground. This activity is perfect for adventurous couples, and those looking to try something new.
VDay Tip: Be sure to book your Sydney Skydiving experience in advance to prevent any disappointment.
Recommended Sydney Skydiving on Valentine's Day
---
Check out all Sydney Skydiving experience tickets.
7. Explore Sydney Opera House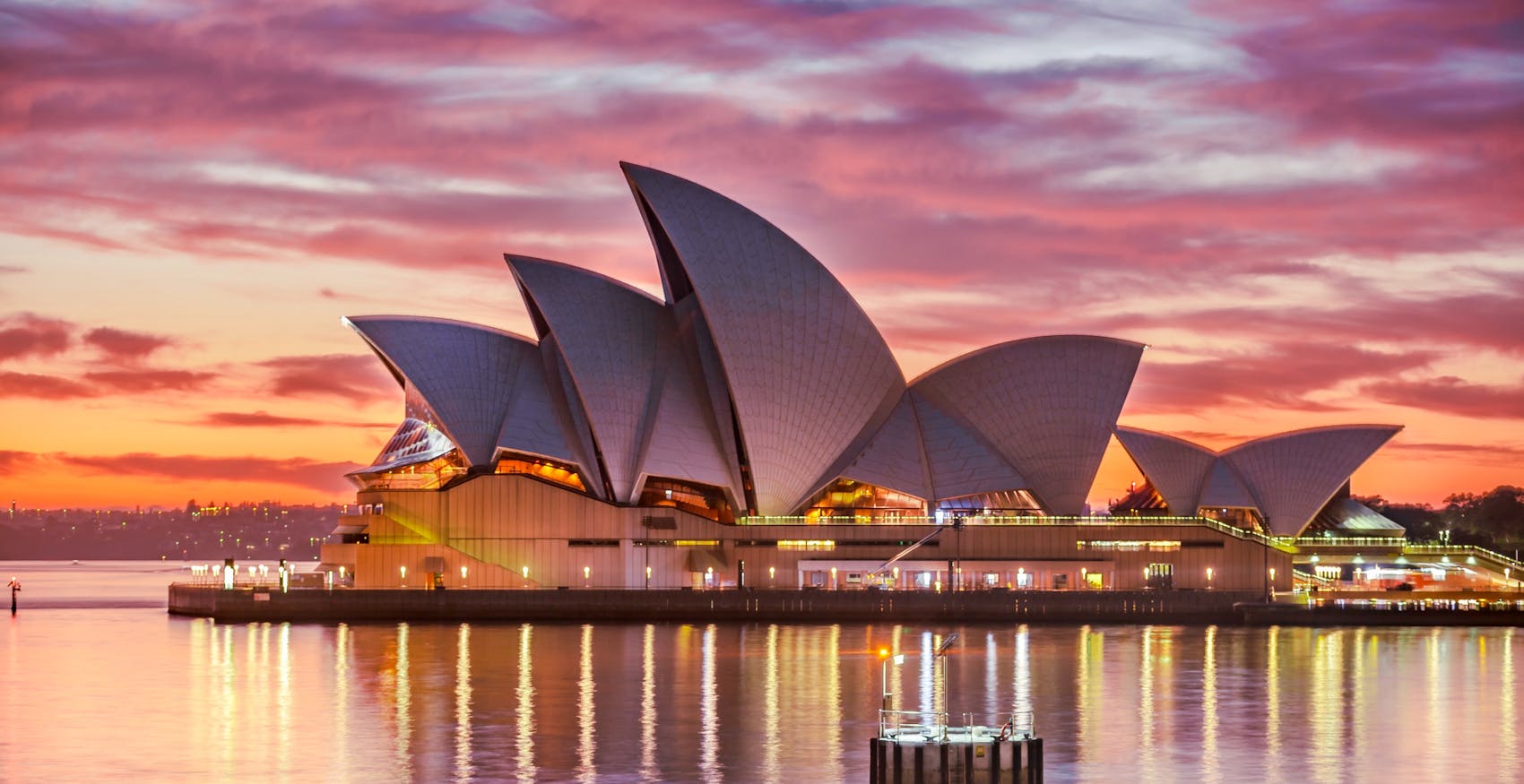 Want to do something totally different? Grab your significant other and head out to Sydney Opera House. An iconic landmark right next to the aquamarine Tasman Sea, the structure's history is interwoven with that of the city. Take a tour and discover the wonderful monument, and end the day by eating at one of the many famous Sydney Opera House restaurants. Should you want to up the romance, catch a Sydney Opera House show for a memorable experience.
VDay Tip: Opt for the Opera House tour with lunch to enjoy the delicious servings of the restaurants! Read our guide on Sydney Opera House.
Recommended Sydney Opera House Experiences on Valentine's Day
---
Check out all Sydney Opera House tickets.
8. Discover your inner artist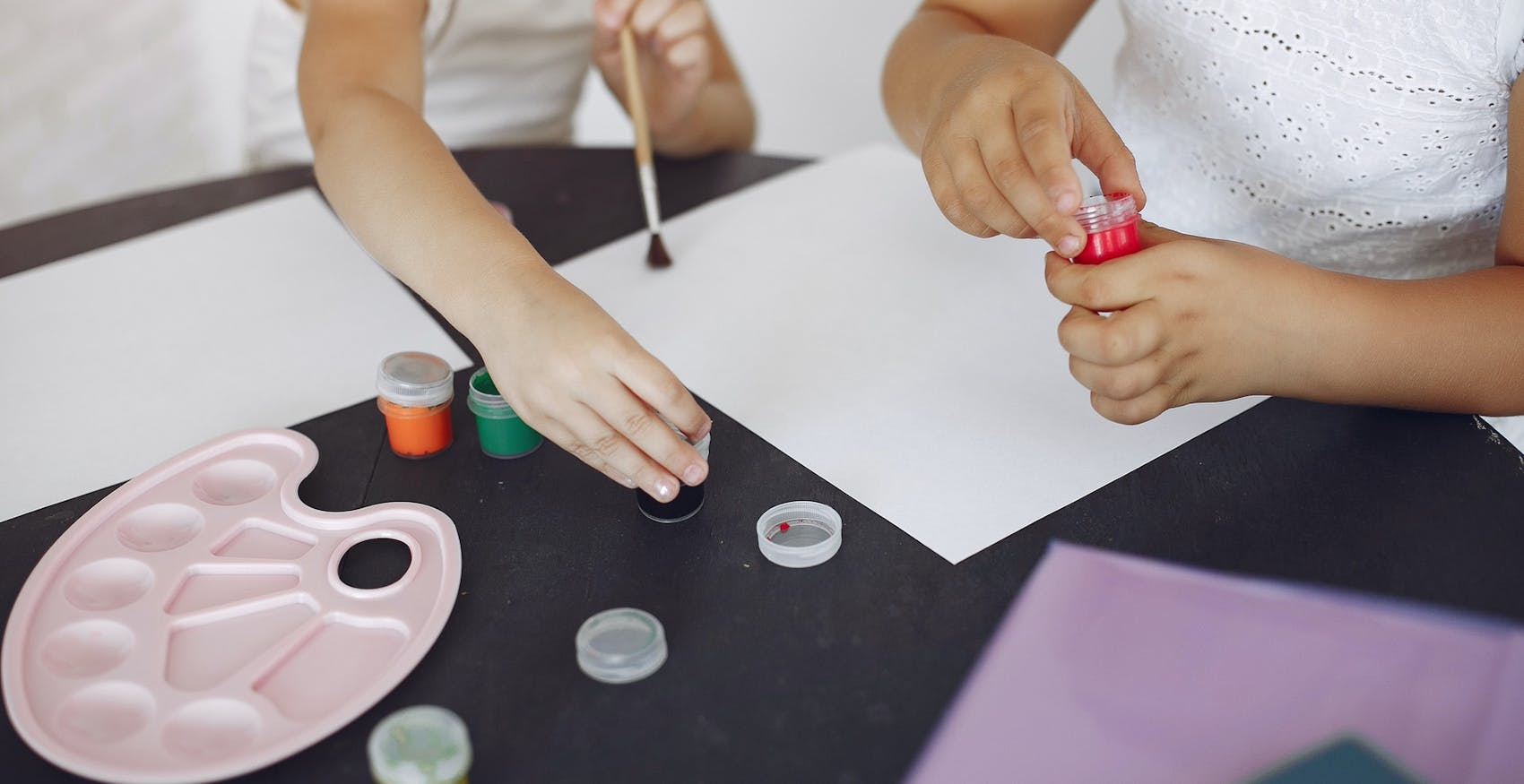 A number of places in the city offer studio art sessions. In these, you and your partner can register and spend a couple of hours, drinking, snacking, and painting. It is a great way to bond and spend quality time together. You can even pick online art sessions, such as the one from Cork and Canvas. You can also pick whether or not you want supplies sent to you. Booze is optional!
VDay Tip: Pair your session with some delicious wine and cheese to make it a fun and exciting experience.
9. Explore Sydney with Hop on Hop off bus tours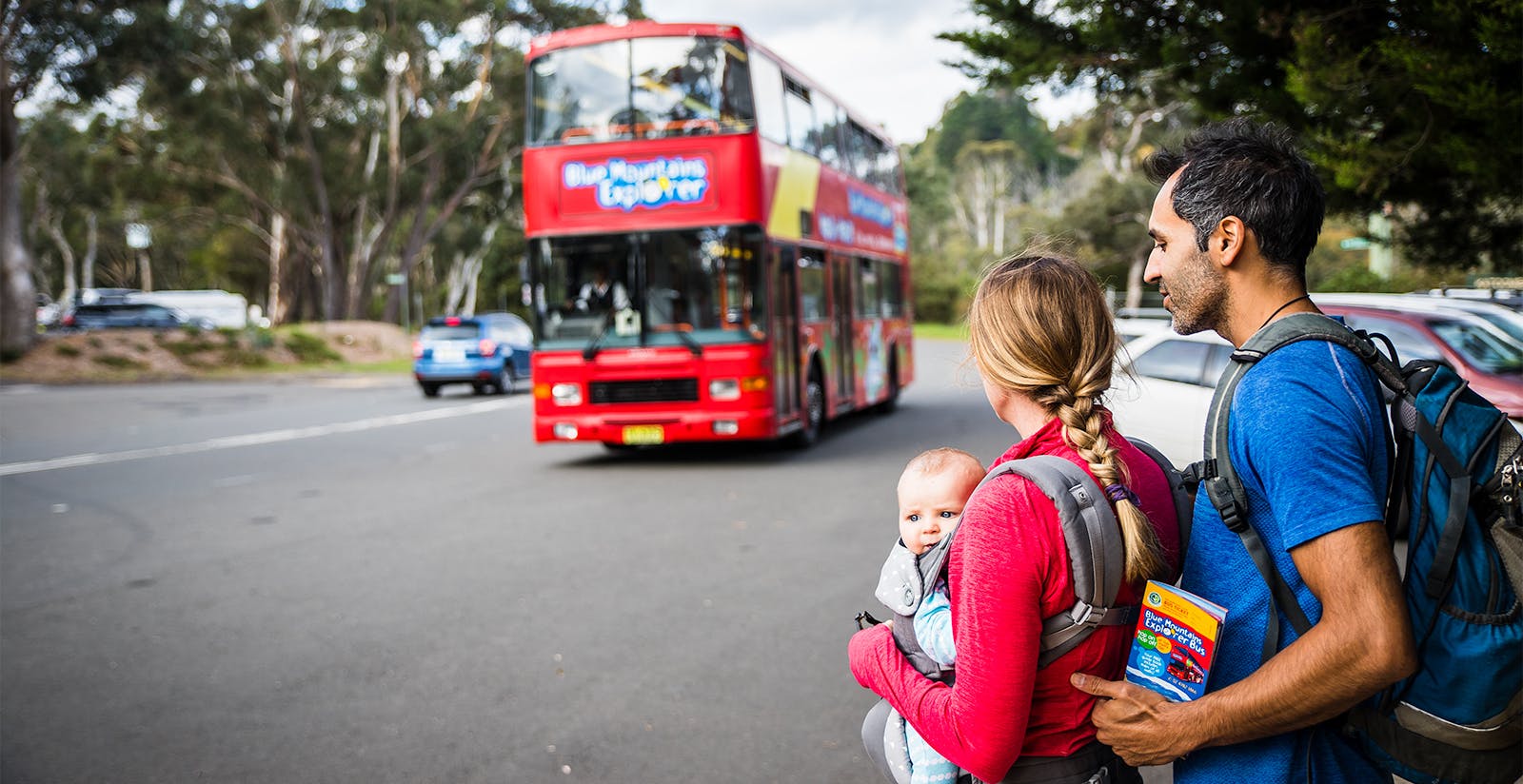 Play the tourist in your city and discover it from a whole new point of view. Take a Hop On Hop Off tour and learn everything there is to know about Sydney. An interesting way to celebrate Valentine's day in Sydney, Hop On Hop Off tours give you the flexibility to explore at your own pace and pick and choose which landmarks and attractions you want to get off at, explore, and then get back on the bus towards your next destination.
VDay Tip: Pick the Blue Mountains hop on hop off tour and explore beyond Sydney — take in the breathtaking cliffs, majestic waterfalls, and verdant surroundings as you make your way to the Blue Mountains.
FAQs
---
This day of love is celebrated all over the world and the Land Down Under is no exception!
February is slightly cooler than January in Australia. While the average temperatures in coastal cities like Sydney would be about 25 degree celsius, you can expect an occasional heatwave to hit the city at about 37 degrees.
Expect sunny days and balmy nights. It's best to pack light and airy clothes that can help you stay comfortable even if the temperatures were to rise unexpectedly.
Summer! A great time to visit the city and enjoy the excellent
beaches the city has to offer with your partner.


Ready to Celebrate Valentine's Day in Sydney?
---
Now that we've rounded up our top 10 date ideas for Valentine's Day, you can plan the perfect romantic day and surprise your partner! You can also try visiting art galleries, taking a pottery workshop, planning a dessert date, or heading out to the beach for a day with the sun, sand, and sea!
Want to explore more options? Check out our Sydney Travel Guide.
Valentine's Day Sydney Guide