A trip to New York City is incomplete without a visit to the quintessential Rockefeller Center. This iconic NYC building is known for its remarkable architecture and stunning views of the entire city. So to experience the sweeping views of NYC from the North, South, East, and West, go to the center's 70th floor to visit the observatory- Top of The Rock.
The Top of The Rock allows a scenic 360-degree view from a height of 850 feet. Even more exciting is the fact that the Rockefeller Center is open till midnight and is an absolute haven for food enthusiasts.
After your visit to the Top of the Rock, you can choose among a multitude of Rockefeller Center restaurants, offering tantalizing dining options. Whether you're in the mood for some fine dining, want to grab something on the go, or just enjoy your meal while taking in the sweeping views of the city, there is something for everyone. Some of our top Rockefeller Center restaurant picks are as follows.
Top 8 restaurants around Top of The Rock you must try:
Le Rock
French Restaurant in New York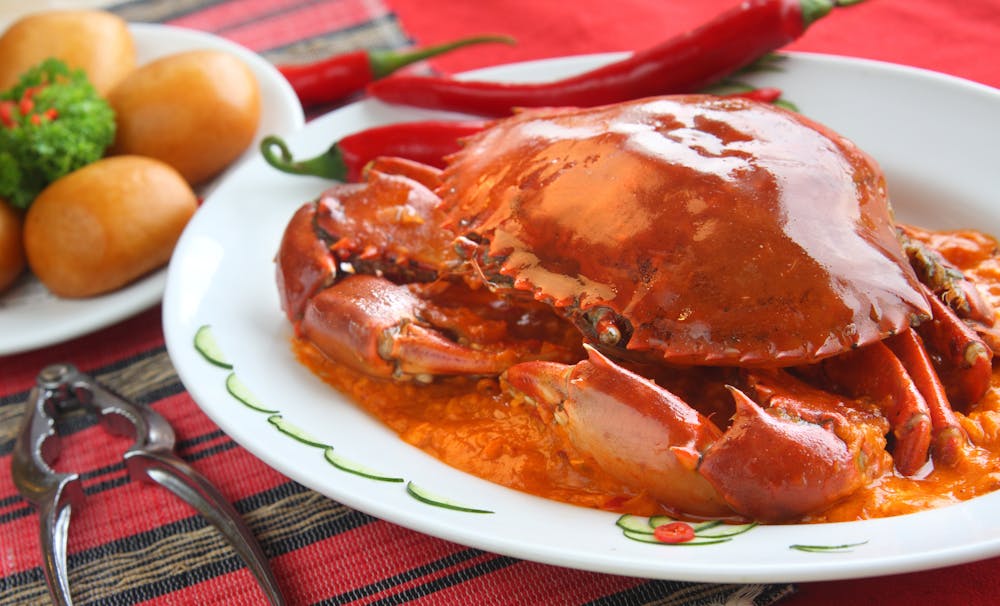 Le Rock is a lovely restaurant at Rockefeller Center inspired by Paris's mouth-watering brasseries and Art Deco architecture. The Frenchette chef-owners Lee Hanson and Riad Nasr present an elegant and simple menu inspired by French classics to tease your tastebuds and satiate your hunger. Once you're through the restaurant's revolving door, you'll be immediately swept away by its soaring bar and intimate atmosphere.
Cuisines: French
Price for two: A prix fixe lunch of $55 for an appetizer and entree and $70 for an appetizer, entree, and dessert. The price for dinner will vary as per what you order.
Open Hours: Tuesday-Saturday: Lunch (12 PM - 3 PM), Dinner (5:30 PM - 10 PM). The restaurant is closed on Sunday and Monday.
Dressed Crab, Shrimp Cocktail, Sardine Escabeche, Steak Hache, Raspberry Souffle, Pineau Colada, Profiterole
Review of Le Rock
A large and lively room, dense but not cramped, tied to Rockefeller Center's Art Deco architecture by details like soaring ceilings and gleaming surfaces. The service is welcoming, cheerful, and fleet-footed.
Del Frisco's Grille
Walk in for some unique American Grills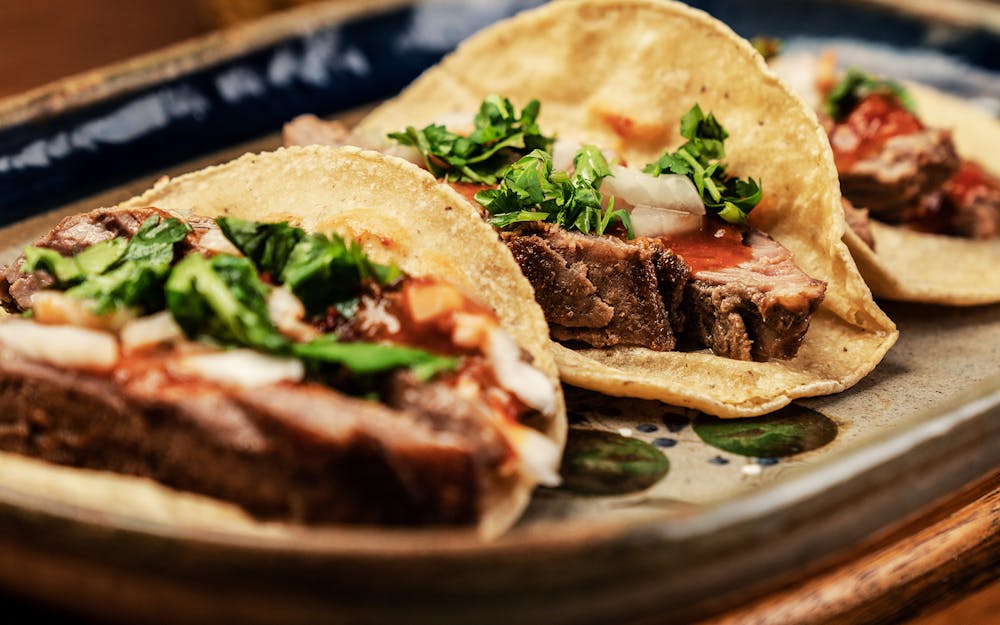 Relish in the exquisite fusion of traditional bar and grill with a dash of contemporary at Del Frisco's Grille. With a tagline of Talk, Drink, Eat, Repeat, this restaurant offers the comfort cuisines of America on all days of the week. This bar and grill serves a range of hearty dishes, which can be paired with an array of available wines.
Cuisines: American
Price for two: $31 - $50
Open Hours: Monday - Thursday (11 AM - 10 PM), Friday (11 AM - 11 PM), Saturday (12 PM - 11 PM), Sunday (12 PM - 9 PM)
Mac and Cheese, Crab Cake Benedict, Fish Tacos, White Sangria, Strawberry Cobbler, Cheesesteak Eggrolls
Review of Del Frisco's Grille
Have eaten here many times; great value for lunch at Rock Center. My favorite is the chicken with mashed potatoes and carrots, a classic that is so well prepared. Great steakhouse atmosphere and service, and if the weather is nice, the seating outside is gorgeous.
Limani
Best Mediterranean Cuisine in New York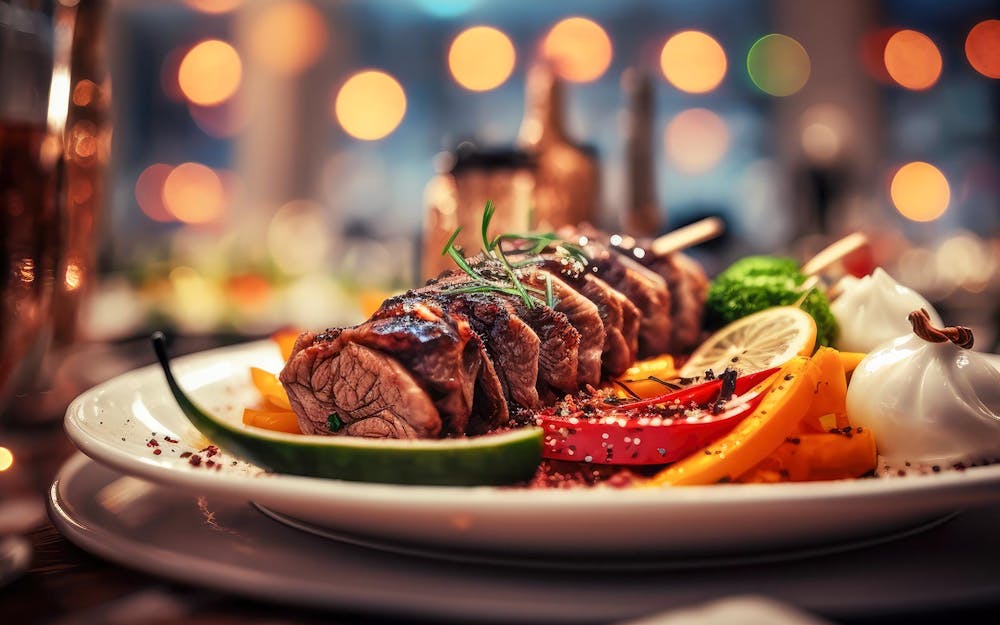 Go on a tour of the Mediterranean with the luscious Greek cuisines at Limani. Blanketed in dim lighting, this colossal restaurant is spread over 8000-sq. ft, and boasts white interiors that can seat up to 200 people in its main and private dining areas. For an authentic experience, the restaurant only serves seafood from the Mediterranean and eastern Atlantic.
Cuisines: Mediterranean, Greek, Seafood
Price for two: $49
Open Hours: Lunch- Monday - Saturday (12 PM - 3 PM)
Dinner- Monday - Thursday (3 PM - 8:30 PM); Friday - Saturday (3 PM - 10 PM)
It remains shut on Sunday.
Grilled Octopus, Lamb Chops, Ktipiti, Tiropita, Greek Salad, Stuffed Calamari, Taramosalata, Tzatziki, Hummus
Review of Limani
This Greek seafood restaurant is better than many of the restaurants we recently sampled for two weeks in Greece. It is fresh and cooked to perfection. The calamari was good, and the chicken was juicy. The service is good, and the atmosphere is very nice.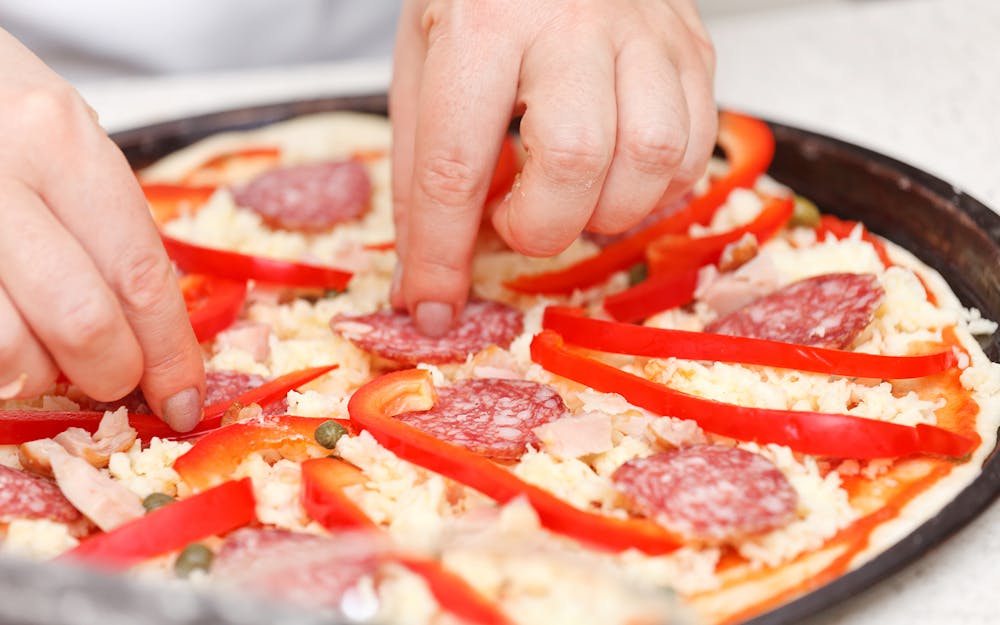 Bill's Bar and Burger is a casual restaurant with a great burger selection. It is one of the best Rockefeller Centre restaurants and is spread over two floors, which can seat up to 400 people. Bill's juicy burgers are a hit amongst burger junkies and locals alike.
Cuisines: American
Price for two: $14 - $29
Open Hours: Monday - Saturday (12 PM - 7 PM). It's closed on Sunday.
Pepperoni Pizza Soup, Caesar Salad, Onion Rings, Bill's Burger, Housemade Guacamole, Fat Cat Burger
Fun Fact: Bill's Bar and Burger is the largest stand-alone burger restaurant in the country.
Review of Bill's Bar and Burger
Classic American comfort food, beers, and milkshakes are a recipe to ensure your solo dining adventure is one that will probably lull you into a lovely food coma.
Sign up for our monthly newsletter
Your dose of travel fix - from hacks and deals to travel tips and everything in between, delivered monthly to your inbox
Please enter a valid email
Unsubscribe anytime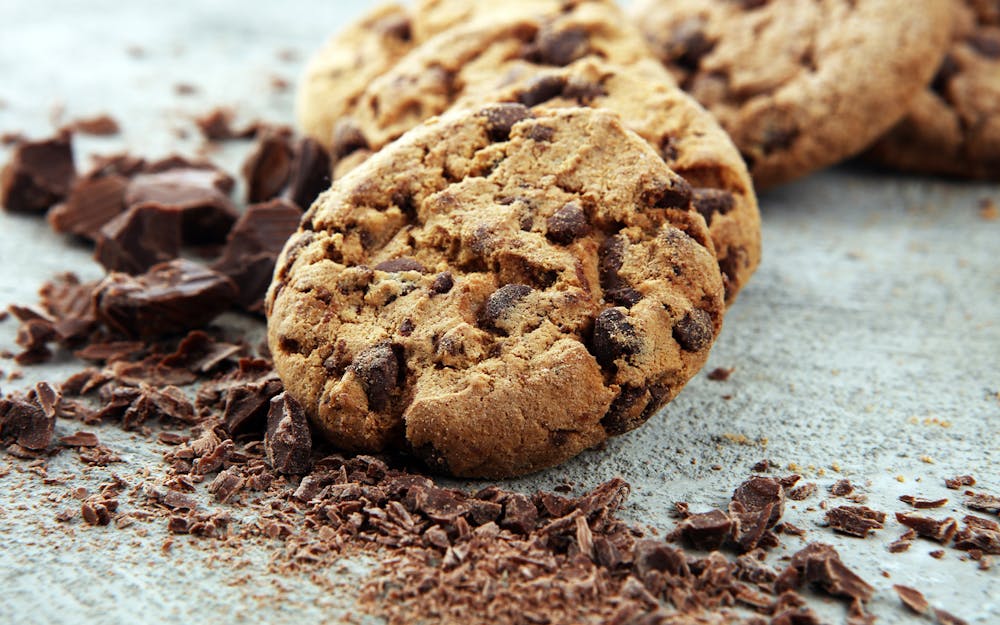 Beatnic is the only 100% vegan restaurant on the list of the best Rockefeller Center restaurants. It's popular for its funky design atmosphere and creatively delicious vegan delicacies. This inclusive restaurant has been reimagining vegan meals since 2015 and caters to the taste buds of both vegans and omnivores. The menu includes plant-based burgers, sandwiches, salads, and baked goods.
Cuisines: American, Fast Food
Price for two: $20 - $30
Open Hours: Monday - Sunday (11 AM - 9 PM)
Buffalo Cauli Poppers, Chicky Dippers, Roasted Tomato Soup, Chocolate Chip Cookie, Arnold Palmer
Review of Beatnic
I love Beatnic because the freshness matches the flavor, making it a savory healthy alternative.
Blue Ribbon Sushi Bar
Japanease restauran in NYC
Blue Ribbon Sushi Bar is a cozy seafood restaurant and is perfect for families, friends, and couples. The restaurant features a wide variety of delicacies and sake, ranging from Omakese to customizable bento bowls. Seafood enthusiasts can choose to sit at the walnut Sushi bar or in the back rooms for privacy. The restaurant offers eat-in, takeaway, delivery, corporate catering, and private dining options.
Cuisines: Japanese, Asian, Seafood
Price for two: $30
Open Hours: Monday - Friday (11:30 AM - 6 PM). The restaurant is closed on Saturday and Sunday.
Miso Soup, Sushi, Spicy Tuna Special, Temaki, Edamame, Wakame, Hijiki
Review of Blue Ribbon Sushi Bar
We were starving and waiting for our turn at Top of the Rock Observation Deck so we decided to eat dinner at Blue Ribbon Sushi Bar. I'm so glad we did. It was super delicious. The place was immaculately clean. The staff was nice and the sushi was delicious. I'm so glad we didn't pass up this little gem. It was just really good.
Alidoro
Best Italian Sandwiches in New York
Alidoro has been in New York for over three decades and features creative and mouth-watering sandwiches on its menu. At this cozy restaurant, the guests have the option to curate their own sandwiches or choose from a wide range of cold and hot sandwiches. It provides a wide selection of meats, cheese, spreads, and freshly baked bread.
Cuisines: Italian
Price for two:$35 - $40
Open Hours: Monday - Friday (8 AM - 3 PM)
Saturday - Sunday (12 PM - 5 PM)
Romeo, Vivaldi, Pinocchio Sandwiches, Italian Cheesesteak, Fratelli
Review of Alidoro
Heard about this sandwich shop from a friend and had to try. They had so many sandwiches that looked so good. Everything is fresh: bread, meat, cheese, and veggies. Very small and only a few seats, so this is more of a to-go sandwich shop.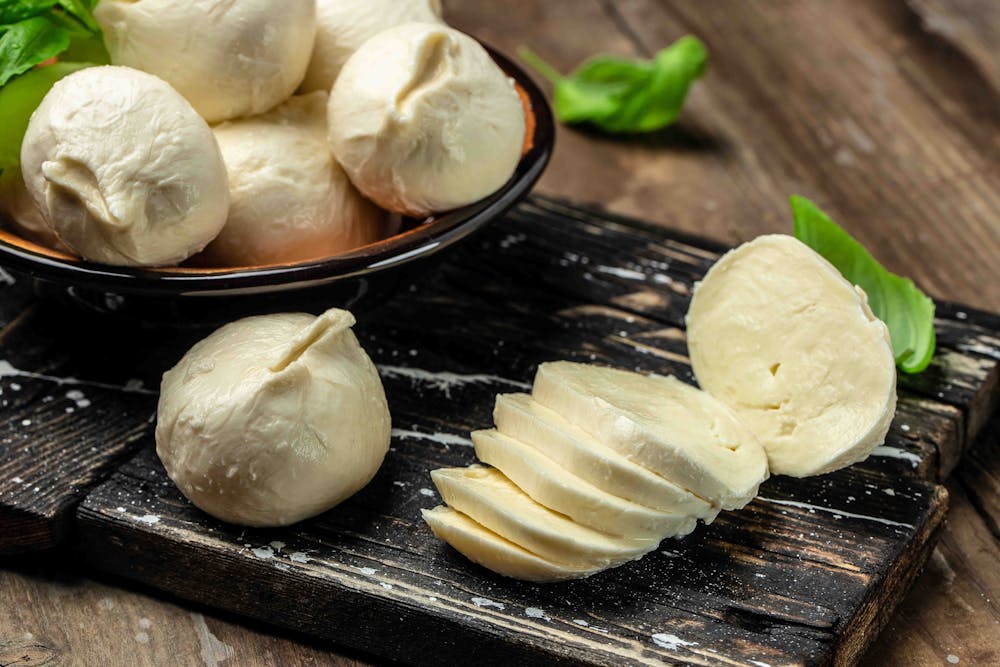 Out of a variety of Rockefeller Center restaurants, Jupiter has the most welcoming vibe. With its green and yellow seating, this restaurant is run by a trio of women. This 145-seat Italian restaurant specializes in pasta and wine from all regions of the country. You may choose to take advantage of the outdoor seating area if you want to people-watch while enjoying your pasta and wine pairings.
Cuisines: Italian
Price for two:$50 - $60
Open Hours: Monday - Friday (11:30 AM - 11 PM). The restaurant remains shut on Saturday and Sunday.
Zucchini Friti, Mozzarella Di Bufala, Beef Sott'olio, Agnoli Di Coniglio, Tortellini De Ricotta E Spinachi
Review of Jupiter
Behind glass walls in the concourse, Jupiter's two dining rooms are casually stylish, with elements of Italian design like Gio Ponti chairs and bright colors derived from Montessori theory. Service is warm, unpretentious and helpful.
Some of the best Rockefeller Center restaurants are Le Rock, Del Frisco's Grille, Limani, Bill's Bar and Burger, Beatnic, Blue Ribbon Sushi Bar, Alidoro, and Jupiter.
No, you do not need a ticket to visit the Rockefeller Center restaurants. Make a reservation, either online or via phone, and you are welcome to visit the restaurant.
This completely depends on your budget. The Rockefeller Center offers a wide variety of restaurants, from casual eateries to haute dining.
Some of the fine dining restaurants may have a dress code. So it's advisable to check the dress code on the restaurant's website before you go.
It is not necessary to book a table at a casual diner, but it is highly recommended. As New York's main attraction, Rockefeller Center experiences heavy footfall, and the restaurants are mainly busy. It is better to book a table in advance so that you can dine without any problems.
Recommended Top Of The Rock Experiences
Top of the Rock Restaurants