Naples is the birthplace of the modern pizza, so it is a given that the city is a must-visit for every pizza lover. While the Neapolitan Pizza is what brings the visitors to the city, it is the expansive spread of Neapolitan cuisine that leaves them amazed. The city's wonderful culinary heritage that brings together exotic and fresh local produce in simple yet delicious recipes makes a Naples food tour an absolute must!
The local cuisine involves a variety of pizzas and pasta, but it also has an exciting street food tradition where everything from fried foods to baked pastries is sold off kiosks and hole-in-the-wall establishments. You just need to know where to find them! Several amazing foods like Neapolitan Ragu, Spaghetti ala Vongole, Friarielli, Sfogliatella, and Neapolitan coffee, find their roots in Naples. Read on to find out more about the culinary traditions of Naples, what street foods to eat, and where to find the best Neapolitan cuisine in this Naples Food Guide.
Why take a food tour in Naples?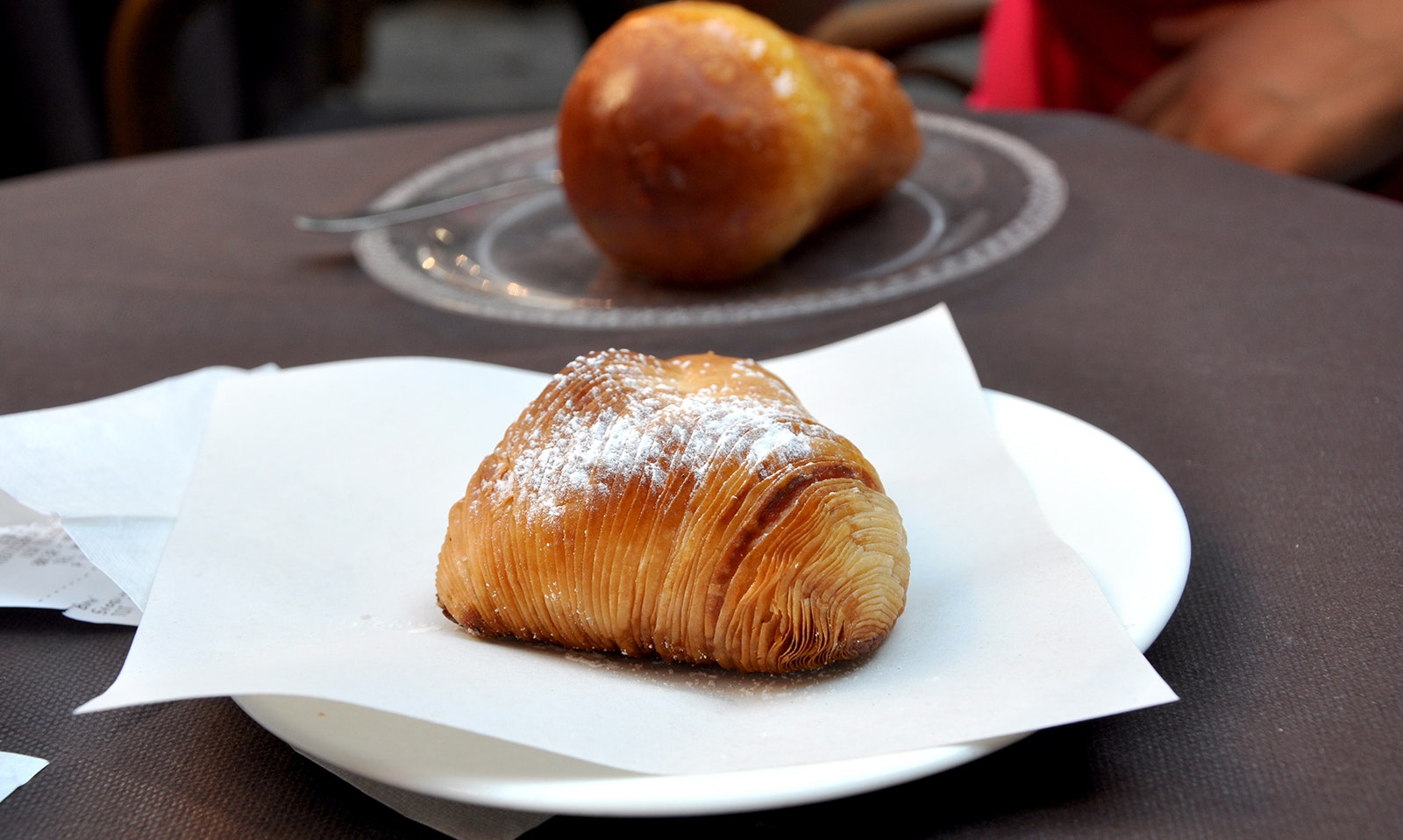 The history of Naples goes back over a millennia, and the cuisine has developed over centuries which have seen everything from war to natural disasters. The city was the capital of the Kingdom of Naples which covered the region of Campania as well. This ensured that the city's cuisine included the best of countryside ingredients like vegetables, pasta and cheese, as well as seaside ingredients like fish, molluscs and crustaceans. When you are there, don't commit the atrocity of asking for toppings on your pizza!
A local Naples food tour with an experienced native culinary guide will help you unravel the roots of Neapolitan Cuisine. The city itself is suitable for walking, and its pretty cobblestone streets are lined with all sorts of culinary establishments ranging from street food vendors to fine dining institutions. On a food walking tour, you can spend time sampling the best of each of these restaurants.
Naples, Italy might be known best for its Neapolitan pizza that has travelled all over the world, but on a food tour, you will sample the real treasures of the cuisine. Instead of visiting each of the restaurants and ordering full portions, which are heavy on your appetite and pocket, we recommend tasting menus of pasta courses, savoury pastries, cuoppo, seafood salad, mozzarella and cheese, limoncello and meloncello and handmade ice creams.
A Naples food tour will also help you learn what happens behind the scenes as the guide will take you to a limoncello factory. Within a span of four hours, you will have experienced an overview of Neapolitan cuisine, how it evolved and sampled the best of it!
Must Try Dishes in Naples
---
Naples has a rich culinary heritage and there is a lot to sample beyond the popular Neapolitan Pizza. Here are some of the most popular dishes you can try on your Naples tour –
1. Ragù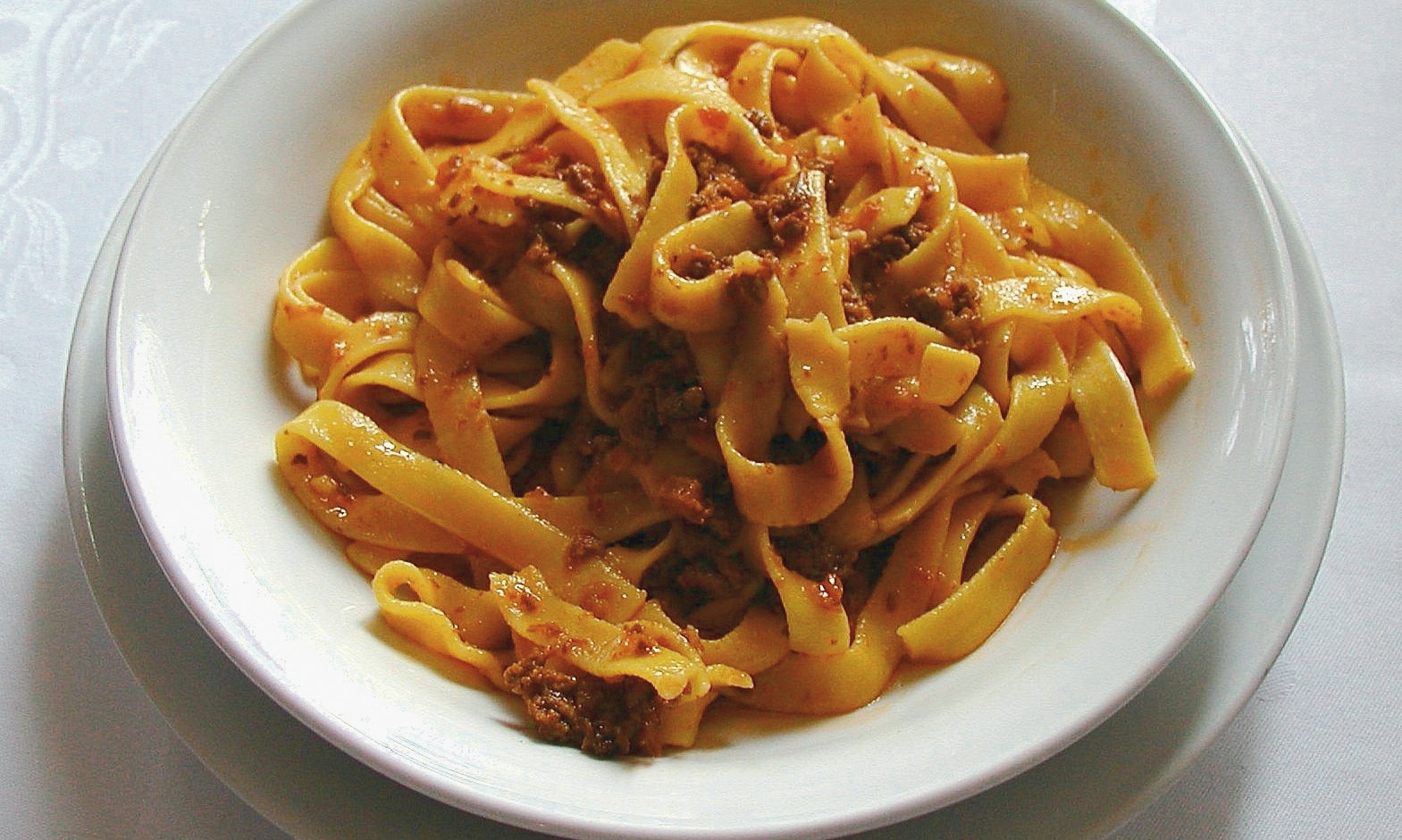 Ragù is a rich meaty sauce that is stewed with ripe tomatoes from the volcanic region around Naples. The sauce is usually slow-cooked to bring out the flavours and is best paired with ziti variety of pasta. What separates it from the Bolognese sauce is the soffrito, onions, carrots and celery cooked in olive oil.
Where to try:
Tandem
2. Babà Rum If you don't like sharing your desserts, then this individual bite-sized treat is meant for you. The Babà Rum is a small yeast cake that is soaked in a syrup made of rum. It is topped with whipped cream or berries and is best accompanied by an espresso, just like the Neapolitans do!
Where to try:
Pasticceria Bistrot Giovanni Scaturchio
3. Spaghetti alle Vongole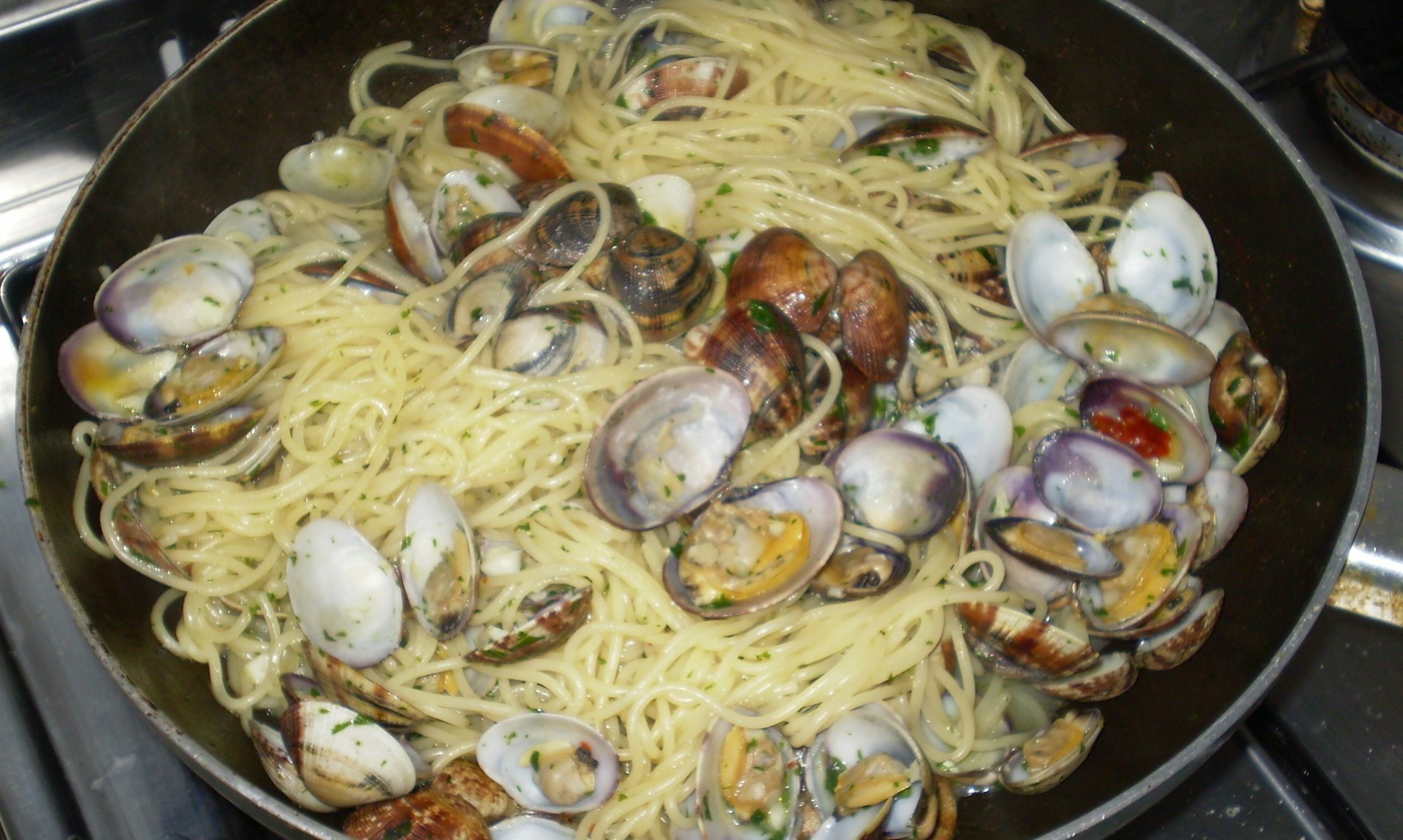 Some of the best dishes use the simplest of ingredients, and the Spaghetti alle vongole is testament to that. The recipe starts with fresh clams cooked with olive oil, garlic, parsley and white wine, and then added to spaghetti. Sometimes tomato and basil is added for that extra taste.
Where to try:
'a Figlia do Marenaro
4. Impepata di Cozze
Naples food is synonymous with seafood, and a big bowl of Impepata di Cozze is just what the locals order for a delicious meal. Fresh mussels are cooked with pepper, tomatoes and white wine, and the juices from the mussels bring out the signature taste of the dish. It is served with bread to soak up all the juices at the end of the meal.
Where to try:
L'Ostricaio
5. Limoncello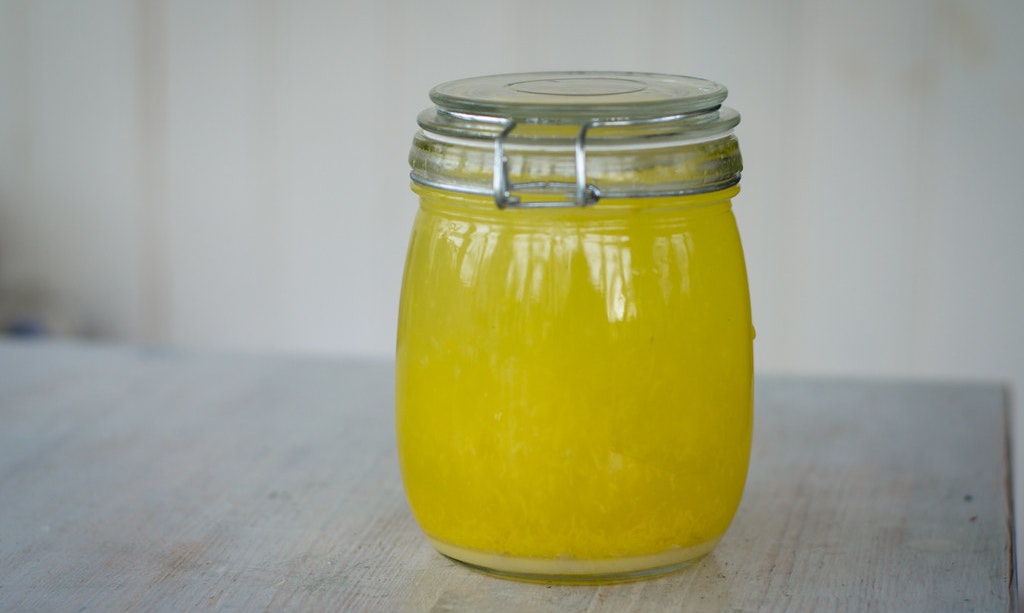 No meal in Naples is complete without a glass of Limoncello to top it off! This neon-yellow liqueur is a type of grappa that is infused with the zest of Sorrento lemons and sugar. The drink is best savoured chilled and is a popular summertime digestive.
Where to try:
Limone
Naples Food Tour
A gastronomy tour in one of Italy's prime culinary capitals, the Food Lovers Walking Tour is an experience you just cannot afford to miss! Let your taste buds run riot as you indulge in a wide selection of authentic Italian food.
Right from the streets of Naples to its fine-dining options, the tour covers all the famous recipes, venues and dishes you must try in the city.
Best Restaurants in Naples
---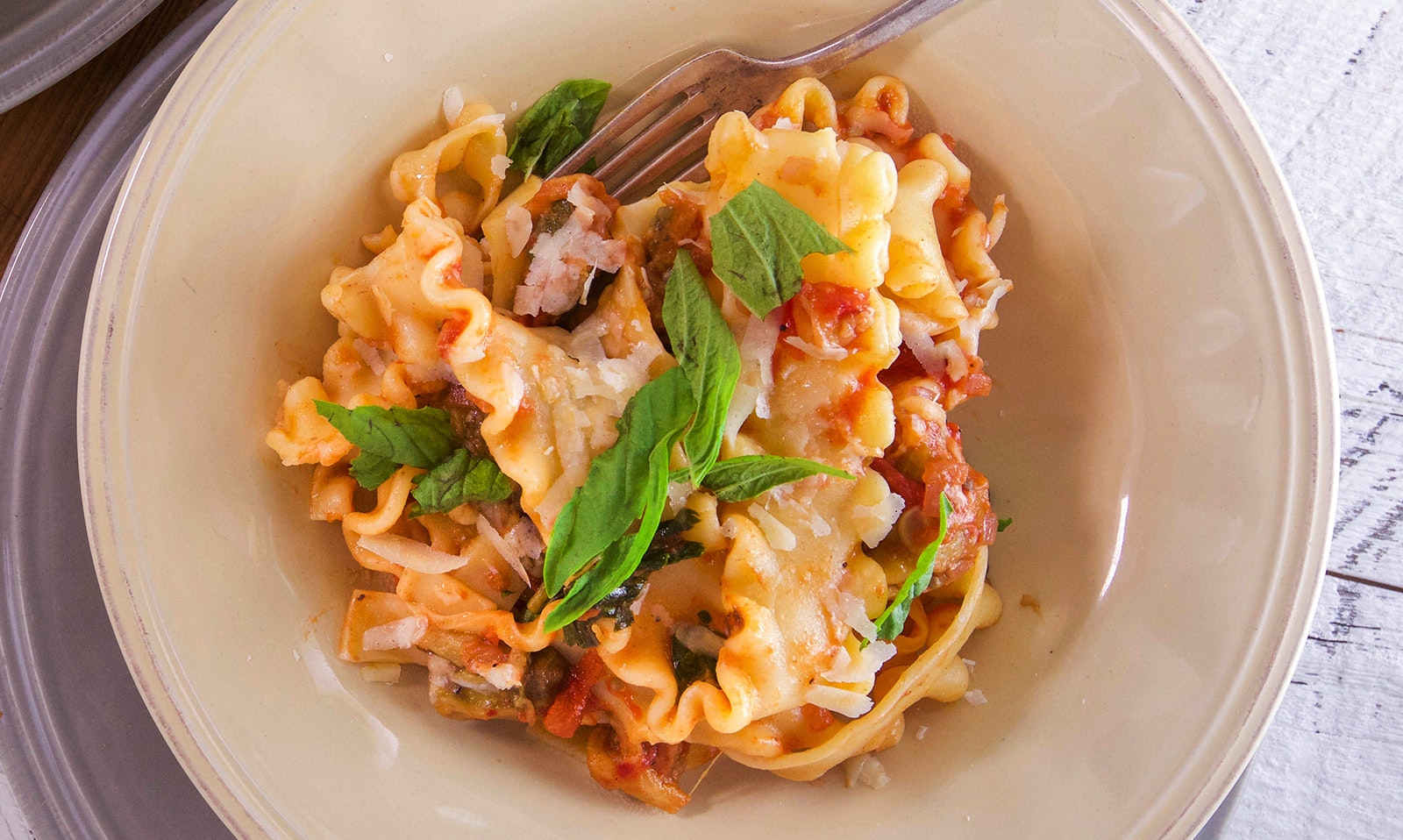 400gradi Di Ciro & Salvio Rapuano
400 Gradi is located in the Spanish Quarter and is one of the best restaurants to savor a good Neapolitan Pizza. The restaurant is small and has about four tables set outside the shop, where you will be served quickly and efficiently. There is no English menu, which is often a sign that they serve authentic food and are not just a tourist trap!
Pesto Pizza, Pizza Genovese, Limoncello
Antichi Sapori Partenopei
Antichi Sapori serves great seafood and Italian cuisine, and is located right in front of Teatro Sannazaro. Make sure you book a table in advance and if possible pick a table outside, where you can enjoy a meal as you indulge in people-watching! The service is fantastic and visitors recommend the restaurant for the fresh ingredients and large portions.
Caprese Salad, Zuppa di Pesce, Pasticceria
Palazzo Petrucci Ristorante
The Palazzo Petrucci is one of the few Michelin Star restaurants in Naples and run by Chef Lino Scarallo who is known for his fusion cuisine. The highlight of the restaurant is the location and views it offers of the Naples Bay with Castel D'ovo and Mount Vesuvius in the backdrop.
Calamari Pasta, Tasting Menu
This tiny restaurant always has a queue with people lined up to taste their amazing local seafood. It helps that the restaurant is located right beside a fish stall where the ingredients are sourced from! The service is quick, portions are good and the taste is phenomenal!
Mezzo Pacheri, Seafood Pasta, Fried Fish
Na Pasta is the perfect place to stop by for lunch when you are in Pompeii on a road trip from Naples. Located near the archaeological ruins, the restaurant is cozy and offers both indoor and outdoor seating. They serve fresh handmade pasta and are popular for their vegetarian offerings.
Gnocchi, Na Pasta Al Genovese
Street Food in Naples
---
Neapolitan street food is meant for the hard worker who is looking for something cheap and filling to eat. You will find that most of the street food in Naples is deep-fried, high-calorific and big on taste. Street food is generally sold in carts and kiosks, which are found in the public squares and the Bay in Naples. You can also pick up food from bakeries and small restaurants that will serve you food on the go.
Some of the best street food dishes that you can try in Naples are –
Fried Pizza – As the name suggests, this dish is pizza dough folded in a half-moon shape, filled with ricotta and cicoli and deep-fried.
Cuoppo – The Neapolitan fish and chips version, the Cuoppo is essentially fried treats that are served in a paper cone. The ingredients can be anything from fish to mozzarella to vegetables.
Taralli – This is a mix of sweet and savory, it is deep-fried lard (nzogna) that is mixed with pepper and toasted almonds. Highly addictive, it is best enjoyed with beer.
Sfogliatella – Neapolitans have a sweet tooth, and you will find these puff pastries filled with ricotta and candied fruit across bakeries and stores throughout the day, freshly made at all times.
'O Per e 'O Muss – This dish is not for everyone but harks back to the tradition of Neapolitan cuisine of 'not throwing out anything.' It is essentially offal (foot of pork and muzzle of calf), cooked, and served cold with lemon juice and salt.
Tips to Enjoy a Great Meal in Naples
--- 1. You can order a Neapolitan Pizza in Naples both by slice and pie. 'Pizza a taglio' or 'pizza rustica' refers to a place where they serve pizza by the slice and 'pizzerie' refers to a casual restaurant where you can order a whole pizza.
2. Tourists love taking cooking classes in Naples where you can learn to cook local Neapolitan dishes. These cooking classes are held in small restaurants private homes and rates start at €50 per session. You can learn how to make fresh pasta, pizza and other delicacies.
3. Italians are known for their long meals and elaborate service, hence if you are in a hurry or want a quick bite in between sightseeing you should head to a 'Tavola Calda'. It translates to hot table and the place usually serve readymade hot foods, that you can takeaway. Just remember that you might have to compromise quality for efficiency!
4. The names of restaurants in Naples can vary, you will come across trattoria, osteria and ristorante. They used to mean different types of restaurant based on the ambience and service, however now restaurants do not follow this classification. Check for the offerings of each restaurant and do not go by the name.
5. If you are looking for authentic Neapolitan cuisine in Naples, then steer away from restaurants that offer a tourist menu . This type of menu usually is in English and has photographs of the dish. You will also notice that these restaurants are not frequented by locals.
6. The best way to save money while eating out in Naples is to go for a 'menu à prezzo fisso' or a fixed menu. This will usually be a two-course meal, often served with the house wine.
7. Smoking is not allowed inside restaurants in Naples, as in all of Italy. However, people do smoke in the patio, terrace or outdoor seating; hence if you want to avoid second-hand smoke take a table inside the restaurant.
8. Tipping is not mandatory in Naples, if you like the service you can tip between €1-€3 at cafes or budget restaurants, and anywhere between 10%-15% at fine dining restaurant. You will generally have to pay extra as most restaurants do not include it in the invoice.
9. Street food is quite popular in Naples, with a lot of fried dishes, so make sure that they are made in front of you. Do not buy from street food vendors where they are serving you pre-made food.
FAQs
---
What are the timings for restaurants in Naples?
What is the average cost of a meal in a restaurant in Naples?
Do restaurants in Naples serve vegetarian or vegan food?
How should I order food in a restaurant in Naples?
What's the best way to get around Naples?
More Reads
---