Famous for its long association with pizza and its rich Neapolitan style cuisine, there's an abundance of beauty the city and it's surrounding has to offer, once you've gorged endlessly on some of the country's finest Italian dishes. From the serene views of Capri to the simmering crater of Mount Vesuvius, Naples is a city surrounded by natural beauty. Here are out top picks for the best day trips from Naples.
7 Best Day Trips From Naples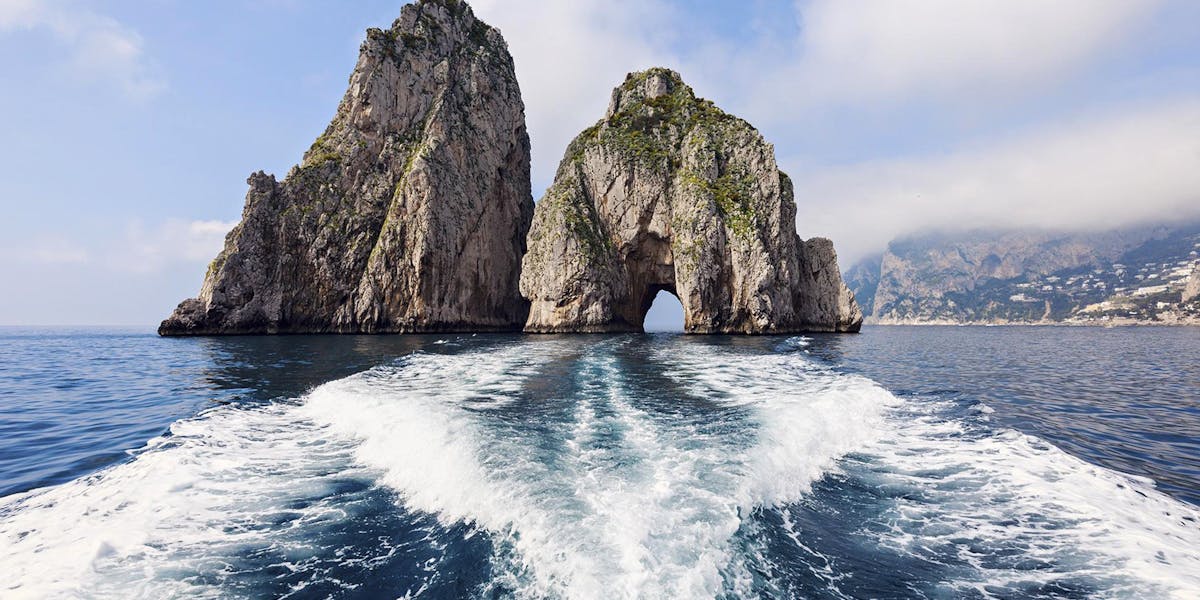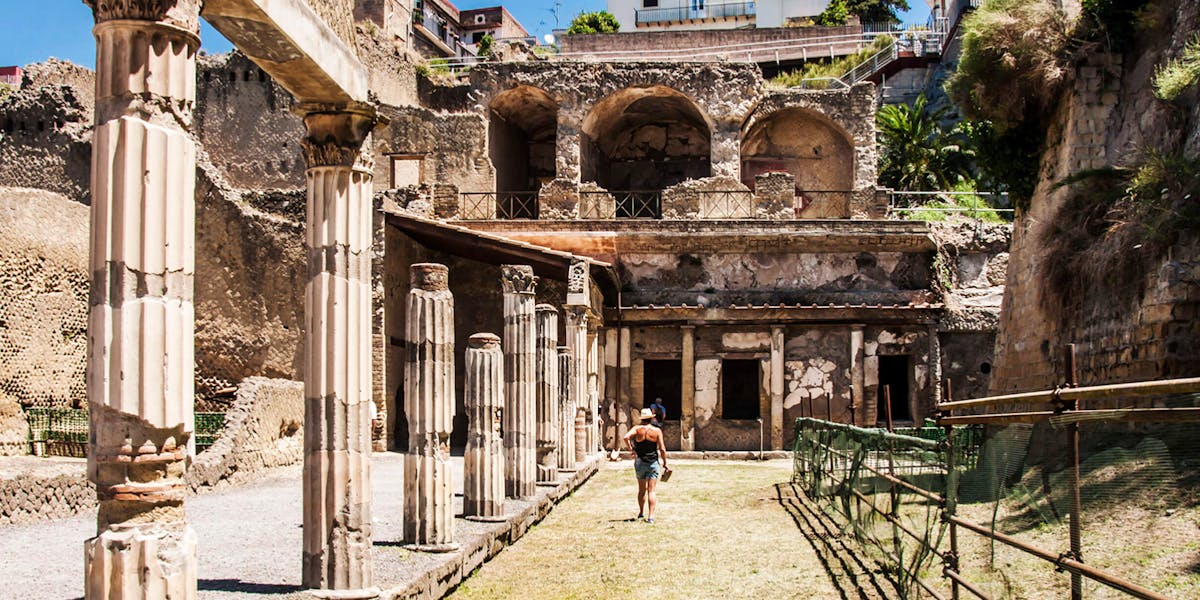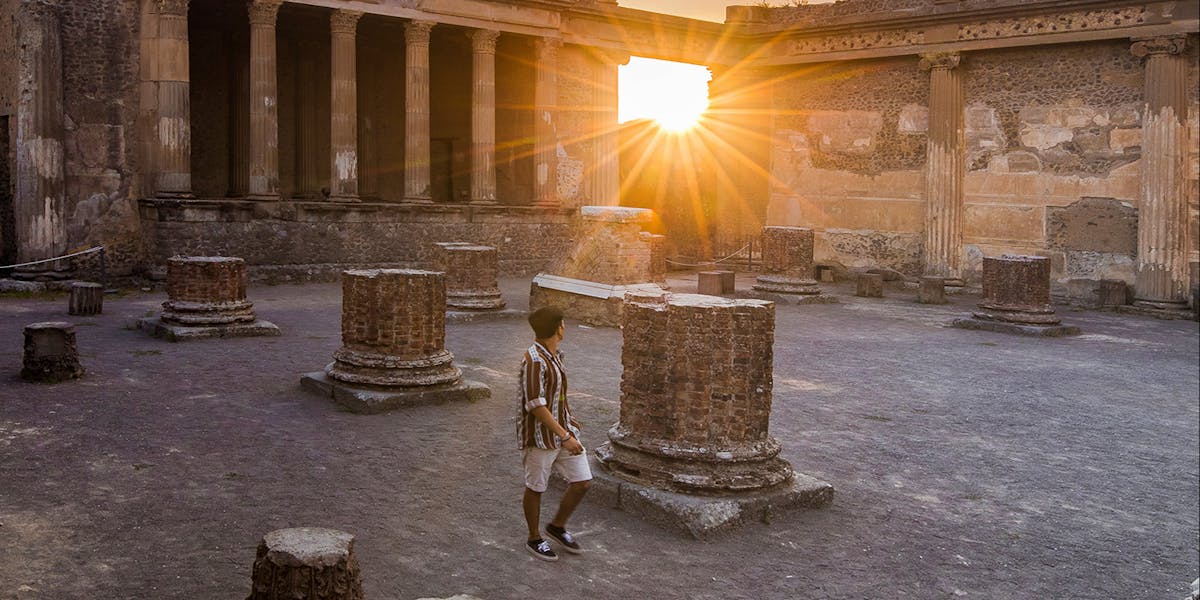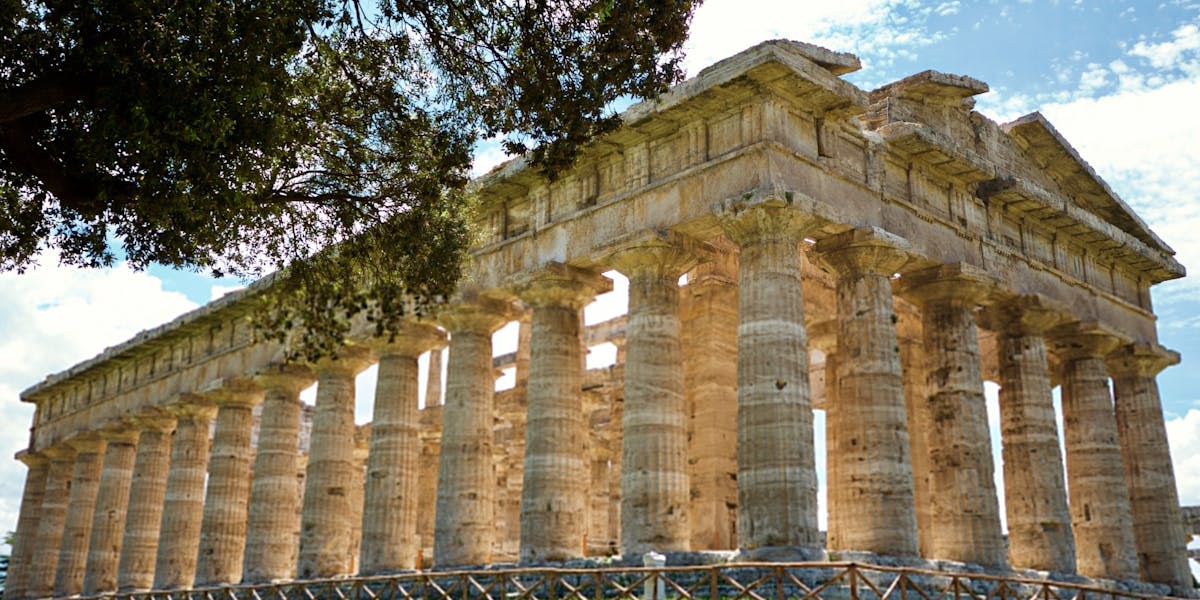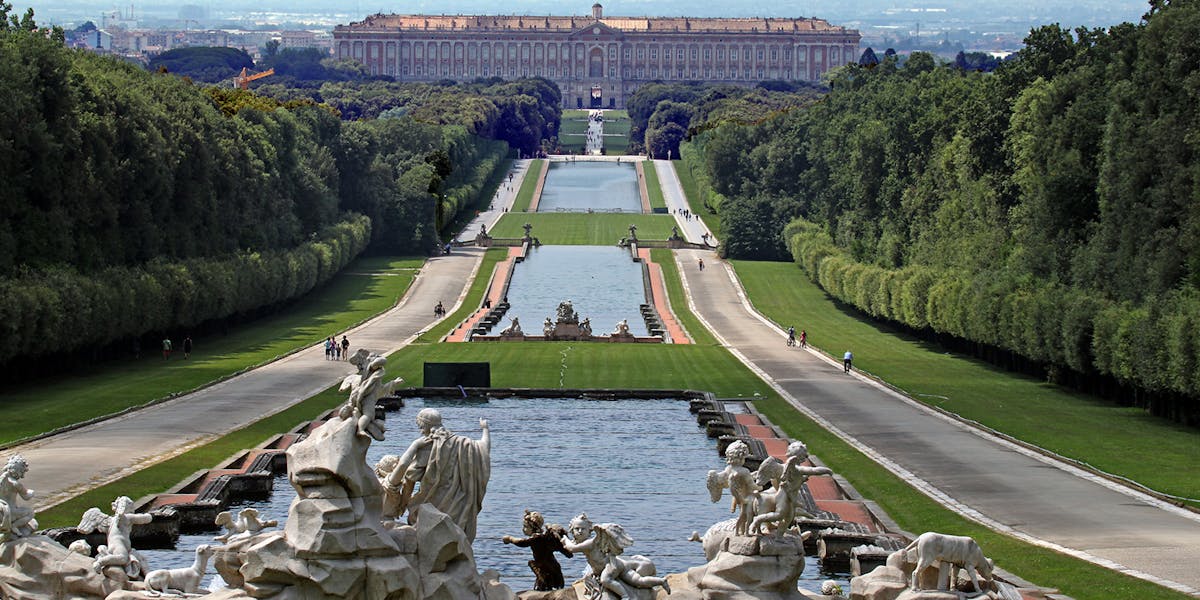 1

Sorrento
Day Trips From Naples
53 km
Distance
A picturesque coastal town in southern Italy, Sorrento is dotted with antique shops that celebrate woodwork, lace merchandise and ceramic pieces. With its many shrines, roof-top cafes and restaurants overlooking the lapis lazuli waters of the mediterranean sea, Sorrento makes for a picture-perfect holiday destination. This coastal town is brimming with lemon orchards, lending to the pleasant aroma of this citrus fruit - the perfect backdrop for a relaxing Italian vacay!
Best Time to Visit
April and May
Museum Correale
Museum Correale houses a brilliant collection of Neapolitan paintings and portraits. Apart from the collection, the houses a citrus grove and the terrace overlooking the Gulf of Naples.
Georges Vallet Archaeological Museum
Situated at the neoclassical Villa Fondi di Sangro overlooking the bay of Naples, Georges Vallet Archaeological Museum has an interesting assortment of sculptures from prehistoric ages to the Roman era.
Sorrento Cathedral
The Sorrento Cathedral is dedicated to the service of the Saints Philip and James and is believed to be standing on the ruins of an old temple dedicated to Jupiter.
Piazza Tasso
Named after the famous poet Torquato Tasso, the Piazza Tasso was built around 1866 in the main square of Sorrento, featuring a prominent statue of Saint Anthony.
Corso Italia
Corso Italia is the main shopping center of Sorrento and is brimming with tourists and locals all day long. In the evenings, the street comes alive with local gift shops and street-side hawkers advertising their wares. You can also find live music and live painters cajoling their art on these cobbled streets.
By Train
Take the Circumvesuviana Private Rail Line from Naples Central Station and opt for any of the trains that reach Sorrento. The journey usually takes about an hour and once you alight from the train, you may need to take a SITA bus to reach your destination. Note, you can't purchase tickets to this train online, and you will have to buy it at the ticket window or newspaper stands at the station.
By Bus
Buses are a great idea to travel along the Amalfi Coast from Naples to Sorrento, and it will only take you an hour and a half to reach Sorrento. You can board the bus at Naples in any of the three stations - Napoli Centrale Train Station, Piazza G. Garibaldi, or Naples Airport. Once you reach Sorrento, board a SITA bus from the station as it's the starting point, and you'll get a seat.
By Bike
It's a great idea to rent a scooter or motorcycle to explore the blissful winding roads of the Amalfi coast. If you're reasonably confident about navigating your way through the Campania region, book a scooter and ride away!
By Ferry
Traveling via a ferry is the most fun way to travel to Sorrento, and it's also the most scenic. There are daily ferries that ply from Naples to Sorrento, and most of the ferries depart from Movo Beverello pier.
Guided Tours from Naples to Sorrento
If you're vying for a relaxed and leisurely tour, then we'd recommend opting for a guided tour. The perks of going with a guided tour from Naples to Sorrento is that the transportation is taken care of and you'll have a guide on board to explain the many sights and scenes. You can cover all the crucial landmarks and enjoy a meal at the best restaurants, unknown to tourists.
By Taxi
If you'd like to travel leisurely with multiple stops along the Amalfi coast and admire the blue expanse of the sea, it's a great idea to book a taxi to take you from Naples to Sorrento. Although they are priced slightly on the steeper end, the best thing about renting a taxi is that you can have as many pit stops as you like while you enjoy an espresso or chilled gelato on the highway.
2

Capri
Day Trips From Naples
50 km
Distance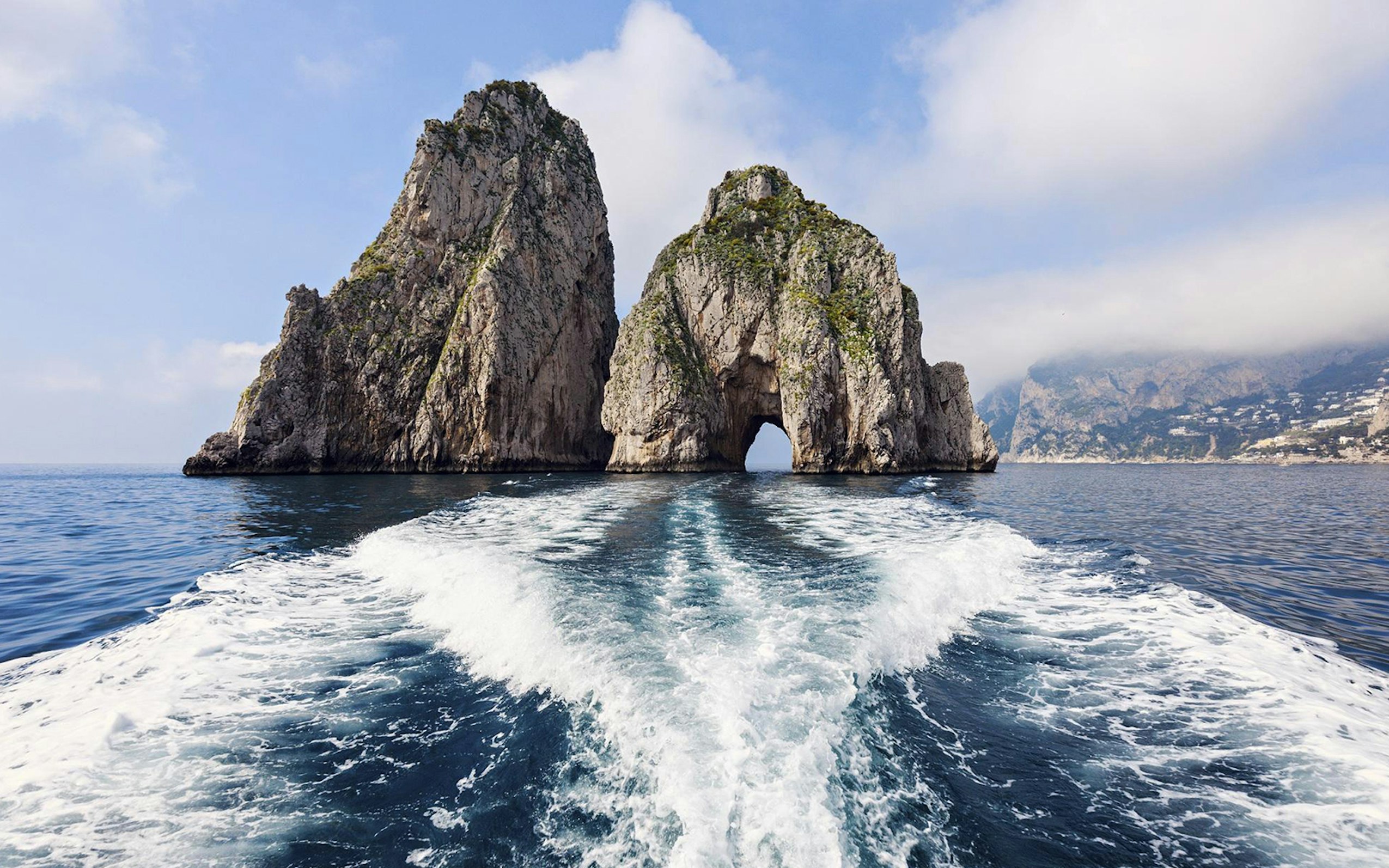 Capri is a picturesque island like no other. From its stunning cove-studded coastline to the emerald blue waters and scenic pine tree-laden rocky landscape, Capri is a vacationer's paradise. Nestled 30 minutes off the coast of Naples, this island is located off the Sorrento Peninsula in the Tyrrhenian sea. A typical day trip to Capri goes by indulging in some fine limoncello liquor, lazing about at the beach, sampling some delicious Insalata Caprese and take in the soaking in the splendid vistas.
Best Time to Visit
April to June
Blue Grotto
The Blue Grotto, or the Grotto Azzurra,is nature at its most magnificent. A sea cave that radiates iridescent blue light, the Blue Grotto offers stunning views of the brilliant blue and emerald waters.
Anacapri
Olive trees, flowers, wineries and quaint little shops selling everything from limoncello to handicrafts are abound in the picturesque town of Anacapri. The highest town on the island, Anacapri offers splendid views of the harbor.
Faraglioni
The stunning coastal rock formations of the Faraglioni are among Capri's most renowned sights. They comprise three rocky stacks that combine to create one of the most astonishingly beautiful landscapes in the world.
Villa San Michele
Among the most-visited sites in Capri, Villa San Michele, featuring traditional Roman and Swedish furnishings with marvelous paintings dating back to the ancient era. The villa's garden presents breathtaking views of the harbor and the sea, and an enchanting glimpse of Capri.
Mount Solaro
The highest and most panoramic point in the town of Anacapri, Monte Solaro offers the best views of the region. At 589 meters above sea level, catch a breathtaking glimpse of the entire island of Capri, as well as the distant mountains of Calabria. You can ride up a chairlift from Piazza Vittoria in Anacapri, a roundtrip costing €12.
By Ferry
The easiest way to get from Naples to Capri is to take the ferry. There are frequent ferries from Naples and the Amalfi coast to the island of Capri. The two major ports where you can board the ferry include Molo Beverello and Calati di Massa. The journey takes between 50 to 80 minutes, depending on the speed of the ferry you choose.
Guided Tour From Naples To Capri
A day trip from Naples to Capri is a breezy affair on an organized tour. Ferry tickets are arranged for and so is an action packed itinerary that takes you through the best of Capri.
3

Herculaneum
Day Trips From Naples
16 km
Distance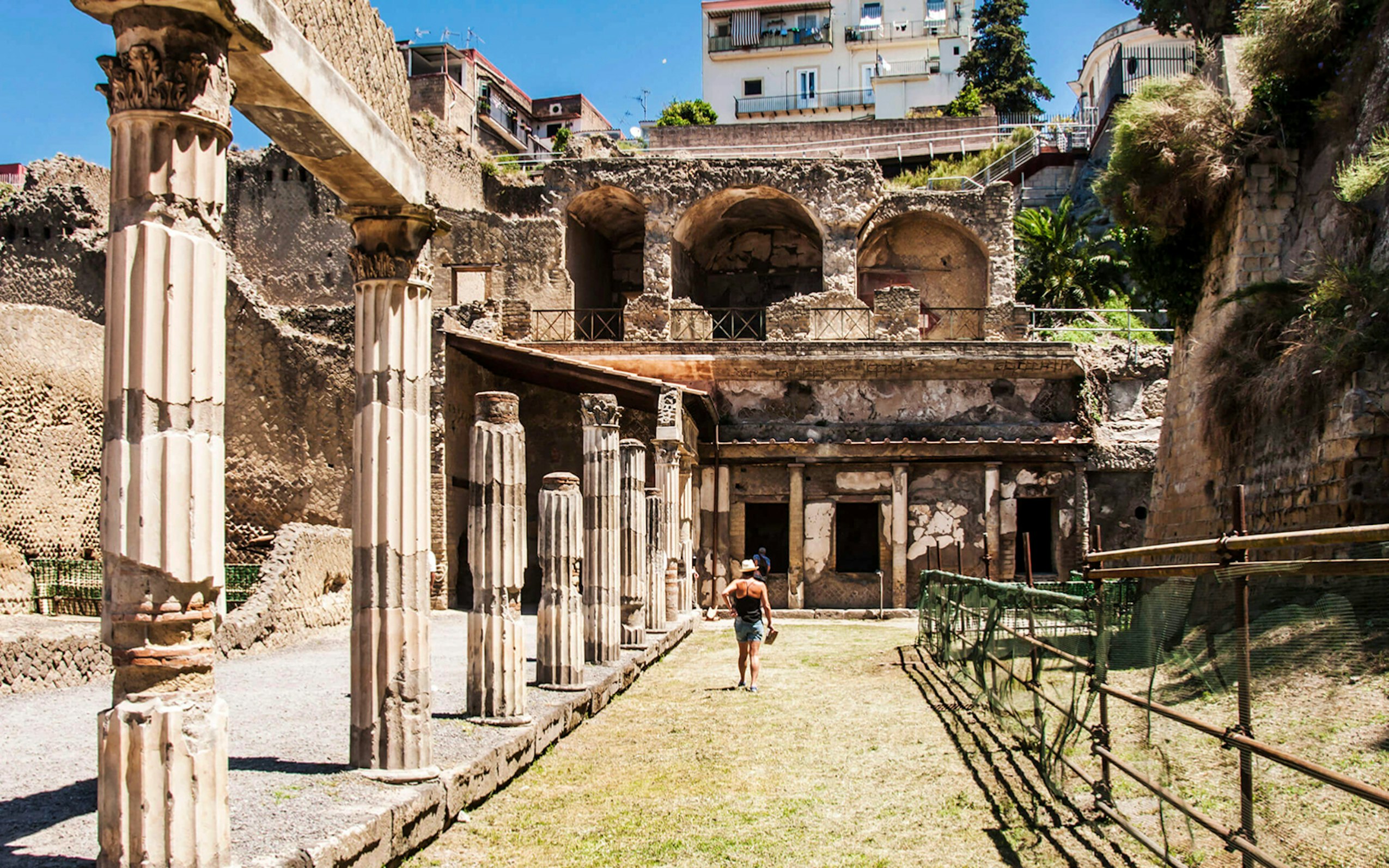 An ancient Roman fishing town located in the ambit of Mount Vesuvius, Herculaneum ruins offers a rare experience to the travellers. This tiny city, buried by the devastating eruption of Mount Vesuvius in AD 79, has been conserved well to become a UNESCO World Heritage Site. It harbours rare archaeological treasures giving a glimpse of its original splendour.
Best Time to Visit
November to March
Baths (Thermae)
These are well-preserved thermal baths, separate for men and women. The water fed by a deep well was heated by a large furnace and distributed around the baths by a network of pipes. The men's bath has a floor mosaic of dolphins while the women's floor has a well preserved geometric pattern and intact wooden shelves.
House of Neptune and Amphitrite
Named after Neptune and Amphitrite, a sea goddess and wife of Poseidon, this place has one of the most beautiful mosaic glass wall. The adjoining wall is also covered with a glass mosaic, with marble masks above it. It has a garden room that replaces the peristyle giving it a unique touch.
House of the Deer
Another luxurious waterfront two storied villa with a central courtyard.The floor with marble chips and mosaic patterns is quite an awesome sight. The frescoed walls are not to be missed. It had a huge garden adorned with marble tables and deer statues, well preserved now in the onsite museum.
House of the Black Room/Salon
This opulent house has a little courtyard garden and beautiful mosaic flooring. It also has remains of the art appreciated by Herculaneum's natives in the form of very fine wall paintings on a rather unusual black background.
House of the Beautiful Courtyard (Casa del Bel Cortile)
Based on the lines of an Italian medieval courtyard, this beautiful house has walls with black and white mosaic paintings. A display case with two skeletons fused in a volcanic rock is the salient attraction of this house.
By Train
The easiest way to travel from Naples to Herculaneum is via train. You can take the train along Circumvesuviana line from Napoli Stazione Centrale / Garibaldi to Sorrento and get off at ERCOLANO station. The archaeological site is hardly 700m from the station. The journey takes about 30 minutes tops.
By Bus
Hop on bus number 455A from Volta - Lucci to Iv Novembre and a 6 minute walk later, you'll be at Herculaneum.
Top recommended Herculaneum Tickets & Tours
4

Pompeii
Day Trips From Naples
30 km
Distance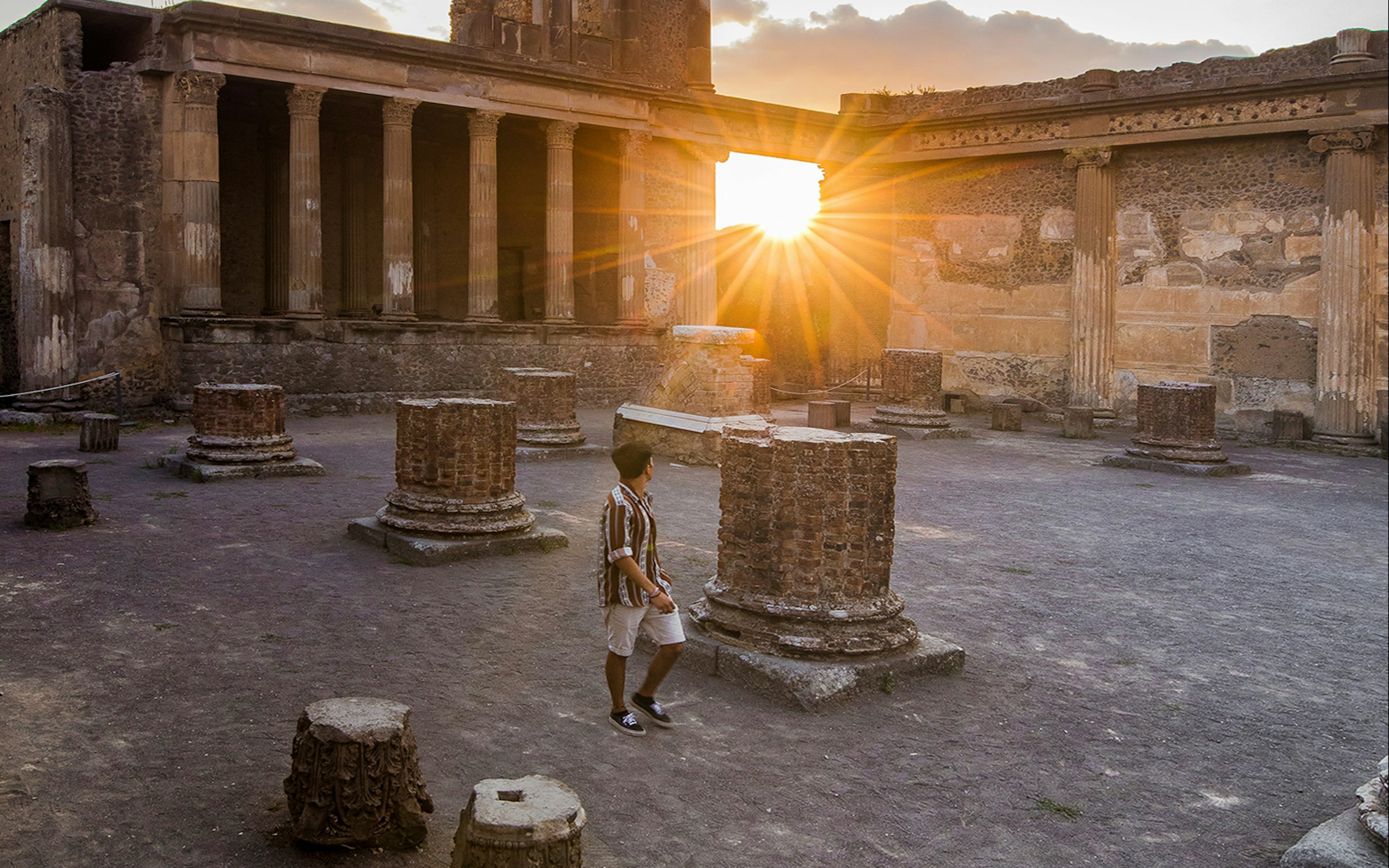 On a fateful day in 79 CE, Mount Vesuvius erupted after a long time. As it spewed lava, the volcanic ash it had sent up in the air began clobbering down on Pompeii. A vast majority of the population fled the catastrophe. However, around 2000 people went down with the city, choking on the ash-laden air and the superheated poison gas. In 1748, a group of explorers stumbled upon the ruins of Pompeii. Almost three centuries later, a large section of the city has been excavated and is now a thriving tourist destination.
Best Time to Visit
November to March
The Forum of Pompeii
The Forum located in Pompeii was the economic, political and religious city center. All public debates and religious events were carried out here, and it was the real heart of the city.
Antiquarium
Rows of amphora and other vessels, furnishings, and small household and commercial items. Along with these are the plaster casts made from almost perfect molds left in the solidified ash by the bodies of those caught in the sudden destruction.
Amphitheater
Dating from 80 BC, the massive Amphitheater at the far end of Pompeii, which seated 12,000 spectators, is the oldest surviving Roman amphitheater.
Villa of the Mysteries
Outside the main excavation area and beyond the Villa of Diomedes is the magnificent Villa of the Mysteries (Villa dei Misteri). This villa has the finest surviving ancient wall paintings, preserved in all the brilliance of their original colors.
By Bus
SITA from Naples to Pompeii take about an hour. You'll be dropped at the Piazza Esedra entrance in Pompeii.
By Train
Circumvesuviana has frequent trains from Naples to Pompeii. We advise getting down at Scavi.
By Car
Take Motorway A3 from Naples and exit at Pompeii Est or Pompeii Ovest.
Guided Tour From Naples To Pompeii
A day trip from Naples to Pompeii is best done on an organized tour. Nothing beats the experience of exploring Pompeii in the company of a historian guide who will enhance your experience with facts and stories about the ruins.
Top recommended Pompeii Tickets & Tours
5

Ischia
Day Trips From Naples
52 km
Distance
A short boat ride from Naples is the bay's largest island – Ischia, a land of thermal waters. From saltwater and thermal pools to private beaches and mud therapy, you'll find everything you need for a day of total relaxation at Castiglione, Negombo and Poseidon - Ischia's three thermal parks. The Aragonese Castle is a highlight here, standing tall on a rocky outcrop at one end of the island, with thermal spas, beaches and endless sea views awaiting anyone making the journey from Naples.
Best Time to Visit
May & September
Travel Time
1 Hour 50 Minutes
Aragonese Castle
In 474 BC the Greeks took refuge on this island to defend against enemies but was Alfonso of Aragon, in 1441, to turn it into a fortified citadel and is know called Aragonese Castle.
Thermal Gardens
The Romans, who appreciated the spa treatments, were enjoying the thermal waters of Ischia when the rest of the world was still living in a state of barbarism. The most famous are Poseidon Gardens Spa, Aphrodite Gardens, Eden Tropical, Terme di Castiglione, Bagnitiello, Negombo and Cavascura.
Sorgeto Bay
The hot springs from the underground cross the sea water, creating pools and natural swimming pools of different sizes and temperature at the Sorgeto Bay. You can choose boiling water, warm or cold as in the best spas, but for free, and all over the year. You will however have to descend 234 steps to afford to get to the Bay of Sorgeto.
Church of Soccorso in Forio d'Ischia
The white church of Soccorso is one of the favorite photographic subjects by tourists visiting Ischia. Small but with an extraordinary charm, it is located on a promontory overlooking the sea. The church has different architectural styles but the most interesting subject is the ex -voto of sailors hung everywhere as thank for surviving the storm.
By Ferry
The Naples Ischia ferry route connects Italy with Gulf of Napoli and is currently operated by 4 ferry companies - Medmar(5 times day) , Alilauro (12 times per day), Caremar (7 times per day) & the Caremar(6 times per day).
6

Paestum
Day Trips From Naples
108 km
Distance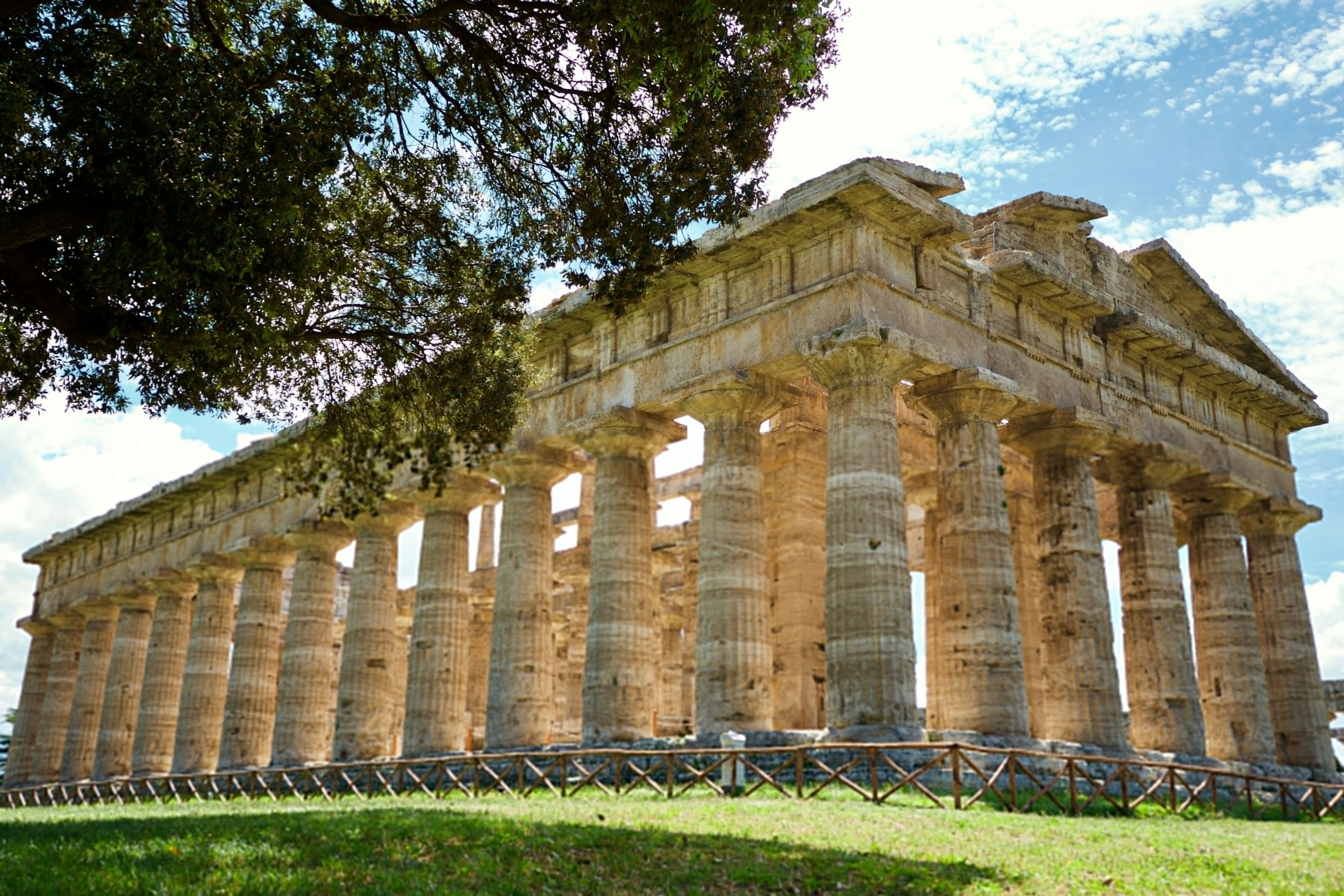 Paestum is an archeological site housing the ruins of an ancient Greek city - yes, Greek, not Roman - built here around the 5th Century BC. The ruined temples and cemeteries of Paestum comprise the finest remains of Greek architecture on the mainland of Italy. The site is home to some of the largest and best preserved Greek temples in the Mediterranean, with three enormous pillared temples still standing in the area. History buffs will have a great time gaining an insight into the long and varied history of the region.
Best Time to Visit
April to June
Travel Time
1 Hour 25 Minutes
Paestum's Temples
Paestum's ruins are smaller, older, more Greek and – crucially – a lot less overrun. Consequently, it is possible to steal some reflective moments here as the sun slants across the giant Doric columns of this once great city of Magna Graecia
Museo di Paestum
Facing the east side of the ruins, Museo di Paestum houses a collection of much-weathered metopes. You can find originals from the Tempio di Argiva Hera (Temple of Argive Hera) of which virtually nothing else remains. The most famous of the museum's numerous frescoes is the 5th-century-BC Tomba del tuffatore (Tomb of the Diver), thought to represent the passage from life to death with its frescoed depiction of a diver in mid-air.
Tempio di Nettuno
Dating from about 450 BC, the limestone Tempio di Nettuno is the largest and best preserved of Paestum's trio of temples; only parts of its inside walls and roof are missing. Many scholars believe that the temple was actually dedicated to the Greek goddess Hera, sister and wife of Zeus.
Velia (Elea)
Velia, once a popular resort of the Roman aristocracy, is where you can see the remains of several villas and town gates. But even more interesting is what archaeologists have found about five meters below the Roman resort. Excavations have revealed foundations of a fifth-century BC temple destroyed during the construction of the medieval castle, with remains of three smaller temples, a sacrificial altar and greek baths.
By Train
You can take a train from Napoli Centrale to Paestum, a journey that takes about 1 hour and drops you at a walking distance from the ruins. This is the fastest and most recommended way of traveing from Napoli to Paestum.
By Bus
From Napoli's Piazza Garibaldi to Paestum's Stazione FS is a 2 hour bus journey. Tickets are easily available online and offline.
By Car
A car journey from Naples to Paestum takes about 1 hour 20 minutes via A3, depending on the traffic.
7

Royal Palace of Caserta
Day Trips From Naples
35 km
Distance
Built in 1752, Reggia di Caserta was Charles VII's answer to the rival Palace of Versailles in France. He hired the famous local architect Luigi Vanvitelli for this coveted project. True to its intent this enormous palace with its opulence and class has earned the status of a UNESCO World heritage site. Situated just about 30 kilometers from Naples, the Royal Palace of Caserta in the countryside makes for a perfect destination for a day trip from Naples.
Best Time to Visit
June to August
Apart from the Royal Palace of Caserta, here's all that you must do in Caserta.
Caserta Vecchia
About 10 km from the Royal Palace of Caserta resides the old town, Caserta Vecchia, at the foot of Mount Virgo. This lovely medieval and incredibly medieval hamlet was founded by Lombards in the 8th century - its rustic simplicity and quiet that is bound to mesmerize you. You can admire a lovely cathedral boasting Arabic, Norman and Sicilian art as well as the ruins of the former castle.
San Leucio Complex
San Leucio complex was created by Bourbon King Ferdinando IV as a "utopia" town. It was to be a combined residential-workplace location dedicated to his silk manufacture.
By Train
Trains are easily available from Napoli Centrale to Caserta, all day long. The journey takes about 40 minutes.
By Bus
A bus journey from Napoli - Piazza Nazionale to Caserta Nord is a quick 50 minute, pocket friendly affair.
By Car
A car journey from Naples to Caserta takes about 30 minutes via A1/E45, depending on the traffic.
Naples Day Trips - Compare Your Options
| Naples Day Trips | Distance | Duration | Category | Best Time To Visit |
| --- | --- | --- | --- | --- |
| Herculaneum | 16 KM | 20 Minutes | Ruins, History | November to March |
| Pompeii | 30 KM | 28 Minutes | Ruins, History | November to March |
| Royal Palace of Caserta | 35 KM | 33 Minutes | Castle, History | April to June |
| Capri | 50 KM | 2 Hours | Pearl of the Mediterranean, Island life | April to June |
| Ischia | 52 KM | 1 Hour 50 Minutes | Island life, History | May & September |
| Sorrento | 53 KM | 1 Hour | Coastal Beauty, Lemon Orchards | April and May |
| Paestum | 108 KM | 1 Hour 25 Minutes | Greek History, Ruins | April to June |
Naples Day Trips Map