Imagine strolling through opulent galleries adorned with the works of celebrated artists like Caravaggio, Titian, and Raphael, each stroke of the brush a testament to human imagination and skill. But Capodimonte is not merely a repository of art; it's a symphony of stories, an ode to the creativity that has echoed through centuries. From its regal origins as a Bourbon royal residence to its current role as a cultural sanctuary, this museum is a living canvas where the past whispers its secrets and the present stands in awe.
Know Before You Go
---
Handy information
⏰ Suggested Duration:
2-3 hours
☀️ Best Time to Visit:
Weekdays/late afternoon
🎟️ Capodimonte Museum Ticket:
€15
Must-see at the Capodimonte Museum
Caravaggio's Flagellazione
Bellini's Trasfigurazione
Botticelli's Madonna with child and angel
Opening Hours
Thursday-Tuesday : 8:30 AM to 7:30 PM
Closed on Wednesday
What to expect at Capodimonte Museum?
---
The museum boasts a royal heritage as it was originally a royal palace built by King Charles VII of Naples in the 18th century.
You will explore artworks from renowned Italian and European artists like Titian, Raphael, Caravaggio, and Botticelli, offering a comprehensive journey through the evolution of art over centuries.
The museum's Farnese Collection is a standout feature, acquired by the Farnese family during the Renaissance. This collection includes iconic pieces like the Farnese Hercules and the Farnese Bull, remarkable examples of ancient Roman sculpture.
The museum's porcelain collection encompasses delicate and intricately designed pieces, reflecting the craftsmanship of the Royal Porcelain Factory established within the palace.
Recommended Capodimonte Tickets
---
Capodimonte Museum History
---
The Capodimonte Museum's history traces back to its origins as a hunting lodge constructed for Charles VII of Bourbon in 1738. Over a century later, the monumental Palazzo di Capodimonte was completed, eventually becoming home to the museum.
In 1759, Charles inherited an extensive art collection from his mother, Elisabetta Farnese. This treasure trove was relocated to the palace, forming the core of the museum's holdings. The collection spans from 12th-century altarpieces to masterpieces by Botticelli, Caravaggio, Titian, and even Warhol.
With three floors encompassing 160 rooms, the museum offers a captivating journey through art history. Notably, the first floor houses works by luminaries like Michelangelo, Raphael, and Titian, as well as regal apartments adorned with opulent extravagance.The second floor showcases Neapolitan artists from the 13th to 19th centuries and hosts Caravaggio's poignant "Flagellation of Christ." This level also accommodates a mezzanine for rotating modern artworks.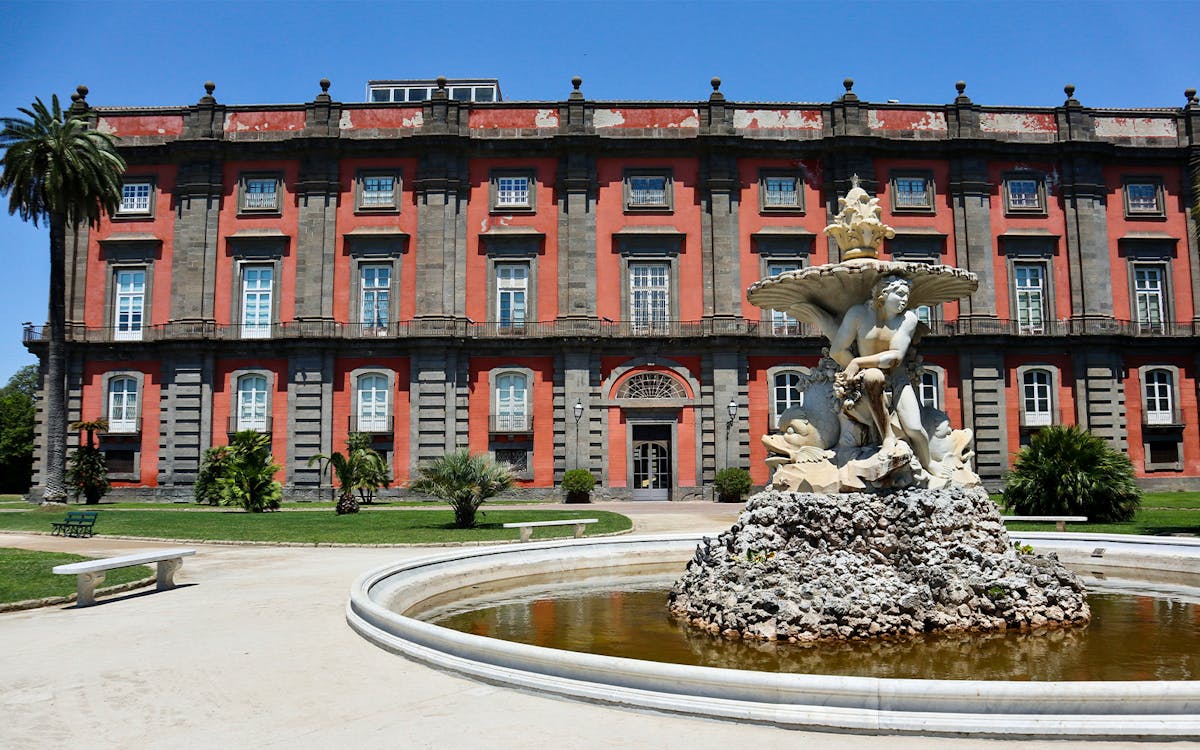 Capodimonte Museum Architecture
---
The architecture of the Capodimonte Museum is a blend of historical grandeur and artistic resonance. Originally designed as a hunting lodge for Charles VII of Bourbon, the monumental Palazzo di Capodimonte seamlessly fuses Baroque and Neoclassical elements, a testament to its evolution over centuries.
The facade boasts stately symmetry, with elegant windows and ornate details that evoke the regal charm of the Bourbon era. The palazzo's imposing presence is further enhanced by its strategic hilltop location, affording panoramic views of Naples and the surrounding landscape.The gallery stretches across three floors and 160 rooms, offering an immersive exploration of art history. The architectural design provides ample space to house the diverse collection, allowing each piece to command attention in its own right. One of the most captivating aspects is the interplay of natural light and space. The interiors are crafted with soaring ceilings and expansive halls, creating an ambiance that enhances the viewing experience.
Masterpieces at Capodimonte Museum
---
1

Flagellation of Christ

Caravaggio's Flagellation of Christ
Caravaggio's Flagellation of Christ takes center stage at Capodimonte. It holds court in Room 78, isolated yet captivating.With his signature style, the painting presents an emotionally charged scene – Christ's flagellation before his crucifixion. Caravaggio's chiaroscuro technique – stark light and dark contrasts – crafts a gripping atmosphere, immersing the viewer in the drama.
2

Judith Slaying Holofernes

Artemisia's Judith Slaying Holofernes
Artemisia Gentileschi, an accomplished follower of Caravaggio, crafted the gory masterpiece "Judith Slaying Holofernes."This painting captures Judith's bold act of beheading the Syrian general Holofernes, a narrative depicted in various renditions. The most renowned version resides in the Uffizi Gallery. The artwork vividly narrates the biblical saga of Judith, a determined Jewish widow who seduced and executed Holofernes, the enemy general menacing her people.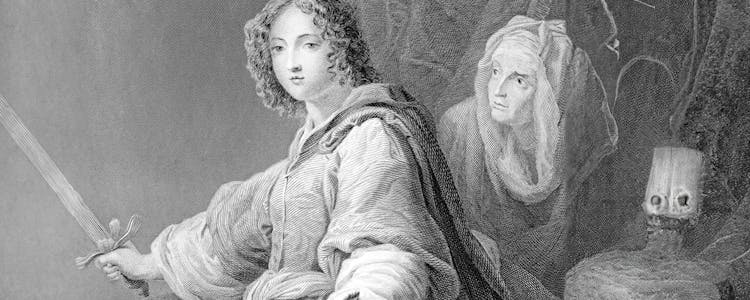 3

Crucifixion

Masaccio's Crucifixion
Masaccio's Crucifixion, a prominent piece at Capodimonte, showcases his artistry and Renaissance innovation. On wood, this panel painting features Christ on the cross, flanked by a maternal Virgin Mary and Mary Magdalene at his feet. You might notice an oddity – Jesus' neck appears absent, a jarring detail. Yet, this anomaly is tied to the original viewing angle. Masaccio adjusted the perspective to match the altarpiece's upward gaze.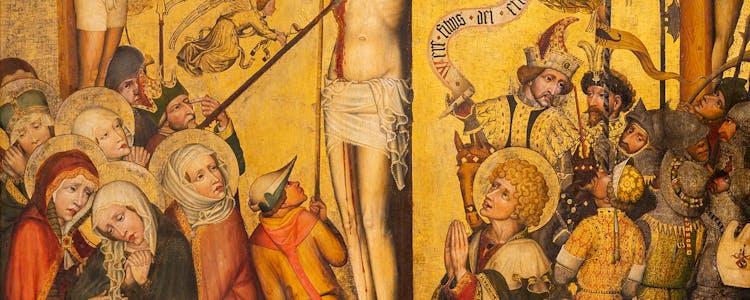 4

Portrait of Francesco Gonzaga

Mantegna's Portrait of Francesco Gonzaga
Andrea Mantegna unveils his artistry in the delicate Portrait of Francesco Gonzaga at Capodimonte.The portrait captures Francesco Gonzaga, the marquis of Mantua's second son, during Mantegna's early days as the official court artist. Dressed in cardinal vestments despite his youth, Francesco's profile echoes the visage depicted on ancient imperial coins, exuding an aura of authority and potency.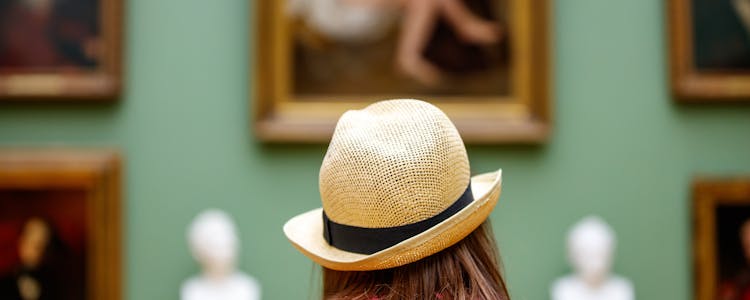 5

The Assumption of the Virgin

Pinturicchio's The Assumption of the Virgin
Pinturicchio's The Assumption of the Virgin, captures the poignant moment when Mary ascends to heaven in slumber. The painting bears a striking resemblance to Perugino's creation once gracing the Sistine Chapel's high altarpiece, eventually replaced by Michelangelo.This exquisite portrayal presents a halo-adorned Virgin Mary, encircled by angelic harmonies. Below, apostles bear witness to the divine event, while a diminutive self-portrait of Pinturicchio adds an intriguing touch.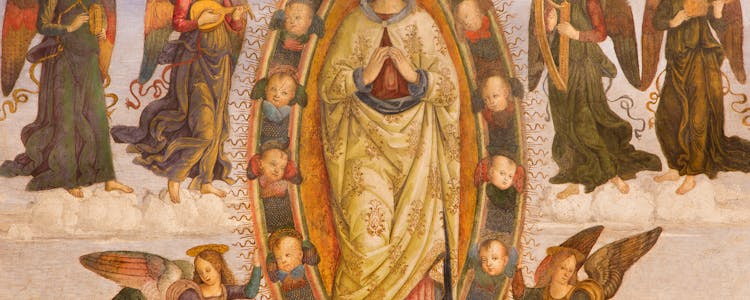 Best Time to Visit Capodimonte Museum
---
The best time to visit the Capodimonte Museum in Naples is during the spring and fall seasons. These months offer pleasant weather with mild temperatures, making it ideal for exploring the museum's stunning art collection. It is recommended to visit during weekdays, preferably in the morning or late afternoon, to avoid crowds. This will allow you to fully immerse yourself in the beauty of the museum without the hassle of long queues.
Capodimonte Museum Opening Hours
---
Thursday-Tuesday: 8:30 AM to 7:30 PM
Second Floor: 8:30 AM to 5 PM
Last Admission: 6:30 PM
Closed On: Wednesday
Getting There
---
Bus
Check the local bus schedules to find the one that stops closest to your location. Bus routes 168,174,204, C63, C67, and 3M have stops near the museum.
Metro
Take metro line 1 and get down at the nearest metro station which is Materdei. Capodimonte museum is a 6 min walk from the metro station.
Train
While there isn't a train station right next to the Capodimonte Museum, you can take a train to the nearby Napoli Piazza Cavour. From there, hop on any of the buses mentioned earlier or take a taxi to complete your journey to the museum.
Insider Tips to Visit Capodimonte Museum
---
While exploring the royal apartments, don't rush through them. Each room holds unique surprises, such as the intricately detailed Salottino di Porcellana (Room 52)
Don't overlook the mezzanine level, which houses a rotation of modern artworks. This dynamic space showcases contemporary pieces by artists like Andy Warhol and Mimmo Jodice
After your museum journey, venture into the Real Bosco di Capodimonte, the estate's expansive parkland.
If you're passionate about art history, keep an eye out for special curator-led tours or talks.
If you're eager to experience Caravaggio's "Flagellation of Christ" without the crowd, make the painting your first stop. Head to Room 78 early in the morning or later in the afternoon to fully immerse yourself in the artwork's emotive power.
To avoid peak crowds, consider visiting early in the day or on weekdays. This way, you can navigate the galleries with more space to appreciate the artworks.
Capodimonte Museum is closed on Wednesdays, so plan your visit accordingly.
Restaurants Near Capodimonte Museum
---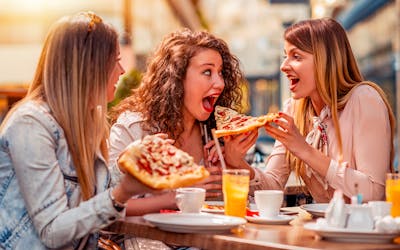 Pizzeria Vittoria
Indulge in Naples' iconic dish at Pizzeria Vittoria, just a stone's throw from the museum. With a focus on traditional Neapolitan pizza, you'll relish the thin, wood-fired crust topped with the freshest ingredients.
Distance: 1.2 km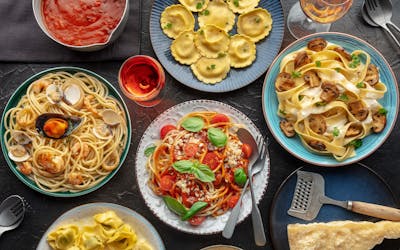 Trattoria del Bosco
Nestled amidst the lush greenery of Real Bosco di Capodimonte, Trattoria del Bosco offers a delightful retreat after your museum exploration. Enjoy authentic Italian cuisine in a serene setting, with a menu featuring regional dishes prepared with care and attention to detail.
Distance: 600 meters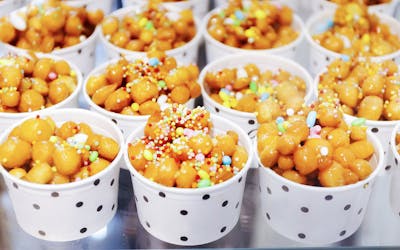 Taverna di Totò
Step into a time capsule at Taverna di Totò, where traditional Neapolitan flavors and warm hospitality unite. With its vintage decor and nostalgic charm, this taverna offers a journey into the past as you savor classic dishes that pay homage to Naples' culinary heritage.
Distance: 3.1 km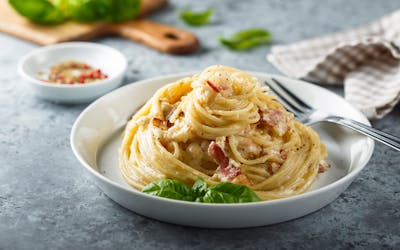 Osteria Il Gobbetto
A short walk from the museum, Osteria Il Gobbetto beckons with its rustic ambiance and delectable seafood-centric menu. From freshly caught catches to artisanal pasta, this osteria captures the essence of Mediterranean flavors in every bite.
Distance: 6.2 km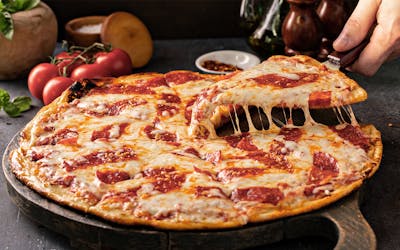 Osteria Donna Teresa
A hidden gem with a local touch, Osteria Donna Teresa offers an authentic Neapolitan dining experience. With a focus on regional ingredients and traditional recipes, you'll find dishes that capture the essence of Naples' culinary heritage. The intimate setting adds to the charm, making it a favorite among both locals and visitors.
Distance: 6 km
Places to Stay Near Capodimonte Museum
---
Things to Do Near Capodimonte Museum
---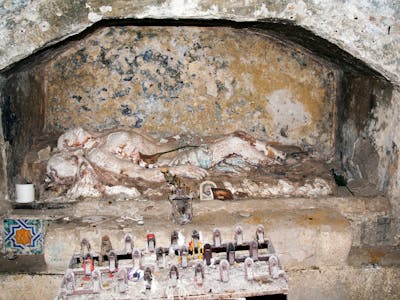 Catacombe di San Gennaro
Located beneath the enigmatic Rione Sanità neighborhood, often referred to as the "Valley of the Dead," the Catacombs of San Gennaro offers a poignant glimpse into the spiritual and cultural tapestry of Naples. This intricate network of tunnels and chambers holds the stories of generations past, where the faithful of ancient times found their eternal rest. As you explore the catacombs, you'll encounter rows of burial niches, some adorned with intricate frescoes and inscriptions that speak of a profound connection to faith and remembrance.
Distance: 0.34 km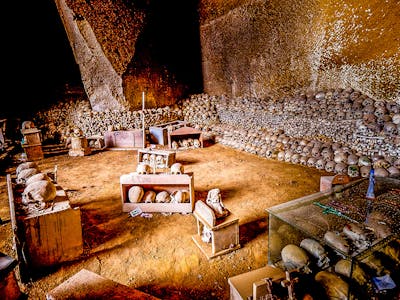 Cimitero delle Fontanelle
As you step into the Cimitero delle Fontanelle, you're transported to a time when the city grappled with devastating plagues and epidemics. Here, within its somber chambers, rest around 40,000 souls, individuals who fell victim to the ravages of the great plague of 1656 and the cholera outbreak of 1836. Each tombstone and niche tells a story of lives tragically cut short, leaving an indelible mark on the fabric of Naples' history.Yet, this cemetery is not solely a repository of sorrow; it's a testament to a unique tradition that unfolded amidst its confines.
Distance: 1.36 km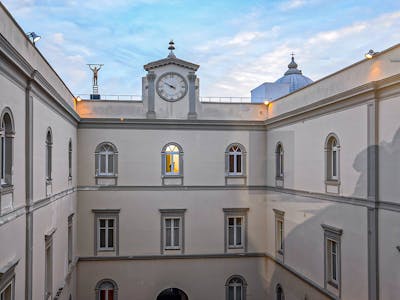 Donnaregina Contemporary Art Museum - Madre Museum
The Palazzo Donnaregina's walls resonate with creativity, hosting an array of art forms that beckon exploration. Here, you'll encounter a dedicated bookshop and a library – gateways to further engagement with art's intellectual facets. Educational workshops kindle the flames of curiosity, while the auditorium plays host to enriching discussions and performances that breathe life into the exhibits.The museum's spatial grandeur spans 7,200 square meters, with 2,660 square meters thoughtfully curated for exhibition spaces.
Distance: 1.48 km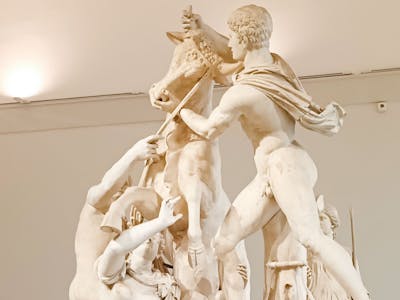 Naples National Archaeological Museum
A mere 1.49 kilometers from Museo e Real Bosco di Capodimonte lies the Naples National Archaeological Museum, an Italian state museum that reverberates with the echoes of history. Spanning 12,650 square meters, it is a treasury of human heritage, housing an unparalleled collection of art and artifacts. This institution shines as a beacon of archaeological significance, particularly in Roman art. With private collections like Borgia, Santangelo, Stevens, and Spinelli, it becomes a custodian of centuries past.
Distance: 1.49 km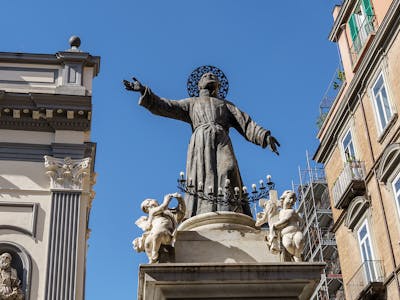 Via dei Tribunali
Via dei Tribunali is a historic street located about 1.86 kilometers away from Museo e Real Bosco di Capodimonte. It's not just any street – it holds a special place in Naples, Italy. Long ago, it was called the major decumanus, a major road in ancient Greek city planning. Imagine it as one of the main threads weaving the city's history together. Think of Via dei Tribunali as the most important part of a trio of streets, with the lower and upper decumanus as its companions. These streets were like the backbone of ancient Naples, with Via dei Tribunali standing out as a center of activity through time.
Distance: 1.86 km
FAQs
---
The Capodimonte Museum is a renowned art museum located in Naples, Italy. It is situated within the historic Capodimonte Palace, set atop a hill offering panoramic views of the city and the Bay of Naples.
Capodimonte Museum opens from Tuesday to Sunday, 8:30 AM to 7:30 PM with the last entry at 6.30 PM.
The museum boasts a diverse collection of art, featuring works spanning from the Renaissance to the Baroque period. It includes paintings, sculptures, decorative arts, and historic artifacts.
Yes, the museum proudly displays works by renowned artists such as Caravaggio, Titian, Raphael, and Michelangelo Merisi da Caravaggio. Notable pieces include Caravaggio's "The Flagellation of Christ" and Titian's "Danaë."
The Capodimonte Palace was originally a royal residence, built in the 18th century by Charles VII of Naples. It was later converted into a museum, opened to the public in 1957, to showcase the royal Bourbon family's impressive art collection.
Outside food and drinks are not allowed inside the museum. However, there are cafes and a restaurant where visitors can dine.
Capodimonte Museum is accessible for individuals with disabilities, with ramps and elevators provided for easy navigation throughout the museum.
Yes, there are parking facilities available near Capodimonte Museum, making it convenient for those arriving by car.

Photography is allowed, but without flash, ensuring the preservation of the art and a peaceful atmosphere for all guests.
Side Navigation Bar - Find it at the Bottom of the Blog