As the temperature drops, the city of London is transformed into a winter wonderland with sparkling Christmas lights illuminating the streets, Christmas markets selling your favorites across every corner, and top restaurants serving their winter warming delicacies. The city is no exception from the rest and is sure to come alive with an array of activities to indulge in and soak into the festive vibe. You will never be more excited to celebrate the festive day elsewhere and here are our top picks of things to do during Christmas in London 2022.
Christmas in London 2022
---
As the year comes to an end, the most favorite time of the year is here. Right from the humming of Christmas carols to the midnight mass celebrations, Christmas in London 2022 is an experience to cherish. The feeling of togetherness, love, and happiness is what Christmas is all about and London has tons of surprises for everyone this year. You can explore the best restaurants and hotels to celebrate Christmas in London, which caters to the whims and fancies of every traveler of all ages. Get ready to experience a magical winter wonderland at the best time of the year in London, Christmas!
10 Things to do during Christmas in London
---
The city is bursting with festive-themed events from ice rinks, to shining streets, to Christmas Markets and prominent sightseeing spots across London. The lighting all over the streets of London is sure to get you into the Christmas spirit. Here are 10 must experiences you should have to make your Christmas a memorable one in London.
A Sight For Sore Eyes – London Christmas Lights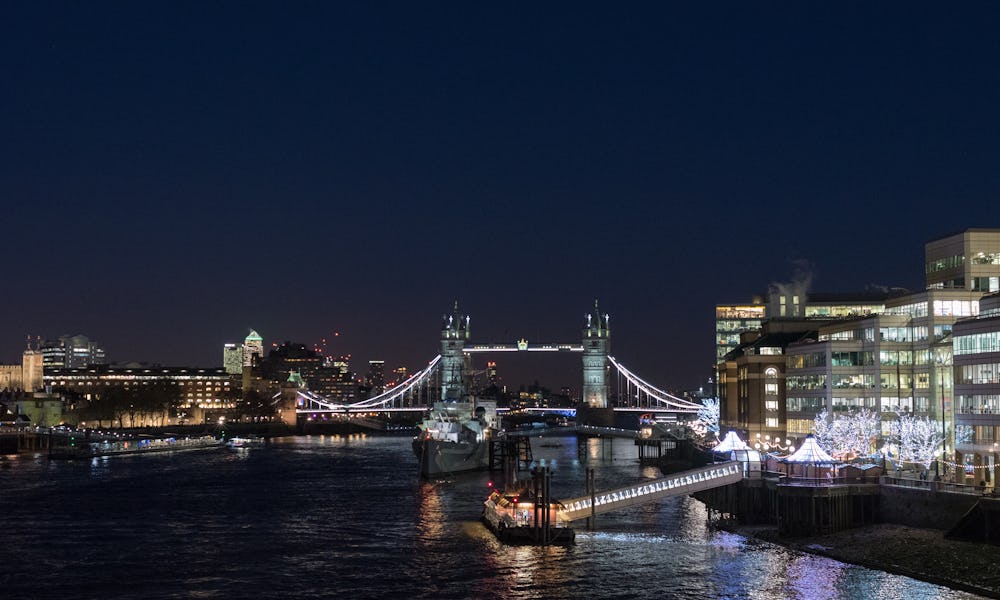 If you are in London for Christmas, you must witness the spectacular illuminations that light up the city. An array of Christmas lights is displayed right from Oxford Street to Trafalgar Square and the top of The Shard– London. A few of the popular streets to see the lights are – light garlands at Regent Street, London's tallest LED Tree at Winterfest, the charming lights of Belgravia, a lovely assortment of lights at Kew Gardens, to name a few. You can explore these sights by using London Hop On Hop Off services.
Explore the Christmas markets in London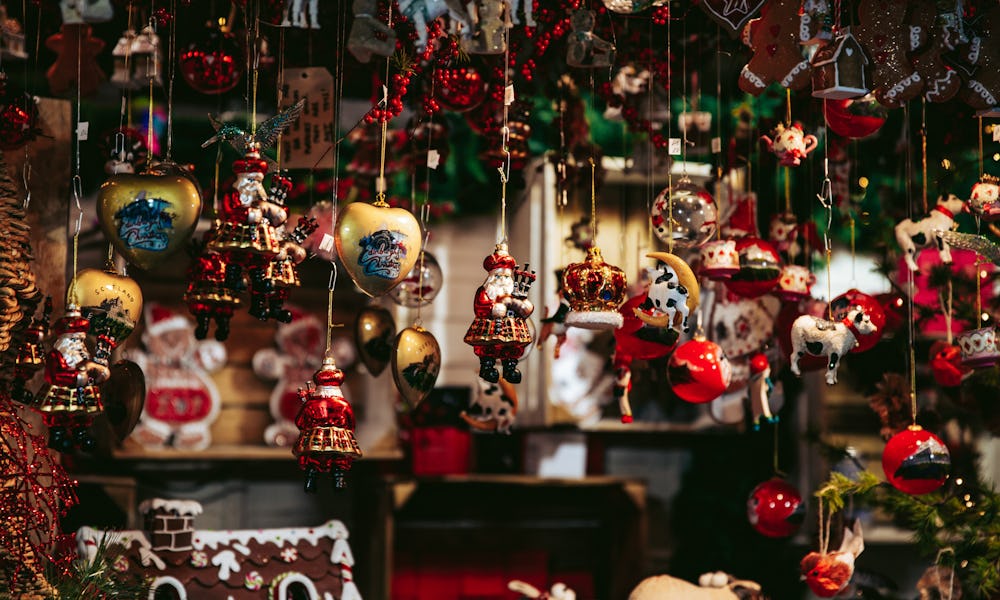 Grab gifts for your loved ones for Christmas, explore delightful street cuisines, and much more at London's popular Christmas markets. Experience festive fun at Leicester Square and shop across an array of crafts and treats. Head to the Eccleston Yards Christmas Market and soak up the live music while you sip through a glass of mulled wine. Cross items on your shopping list by heading to Greenwich Market and exploring fashion, crafts, art, and more. Venture across the stalls at the Canopy Market while enjoying live jazz.
Ice Skating in London - Hyde Park Winter Wonderland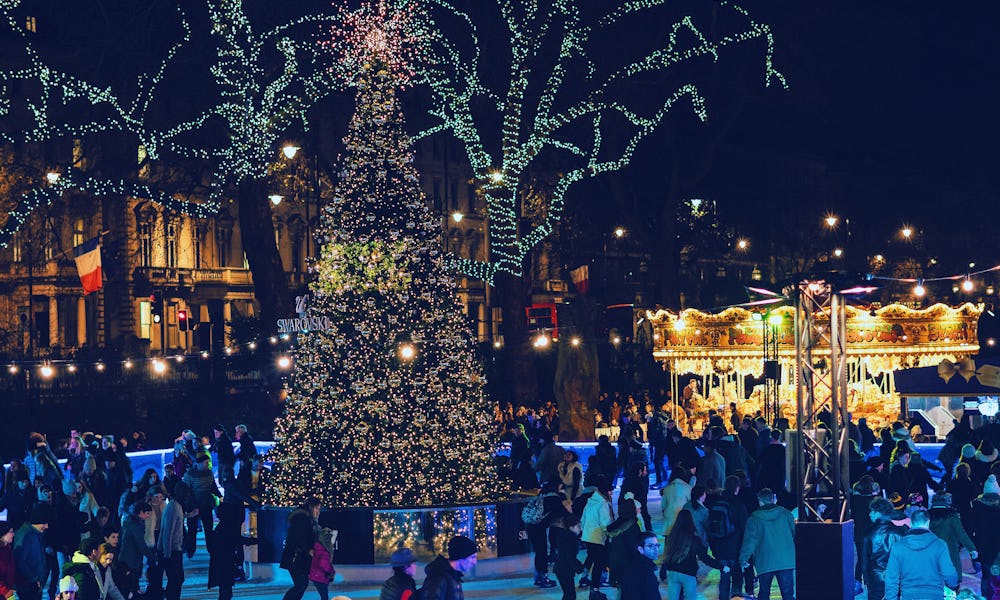 What better way to start the celebration than at one of London's seasonal ice-skating rinks? Winter Wonderland Hyde Park in London is a perfect location to celebrate a fun-filled Christmas wrapped with an array of activities. Placed under a canopy of twinkly lights, the Ice rink is built around the Victorian bandstand and is functional from 10:00 am to 10:00 pm. The music by the bandstand gives the perfect mood to skate through. These rinks have a café or bar attached where you can tuck into a hot chocolate and watch all the action.
Got A Festive Hunch? Have A Christmas Brunch!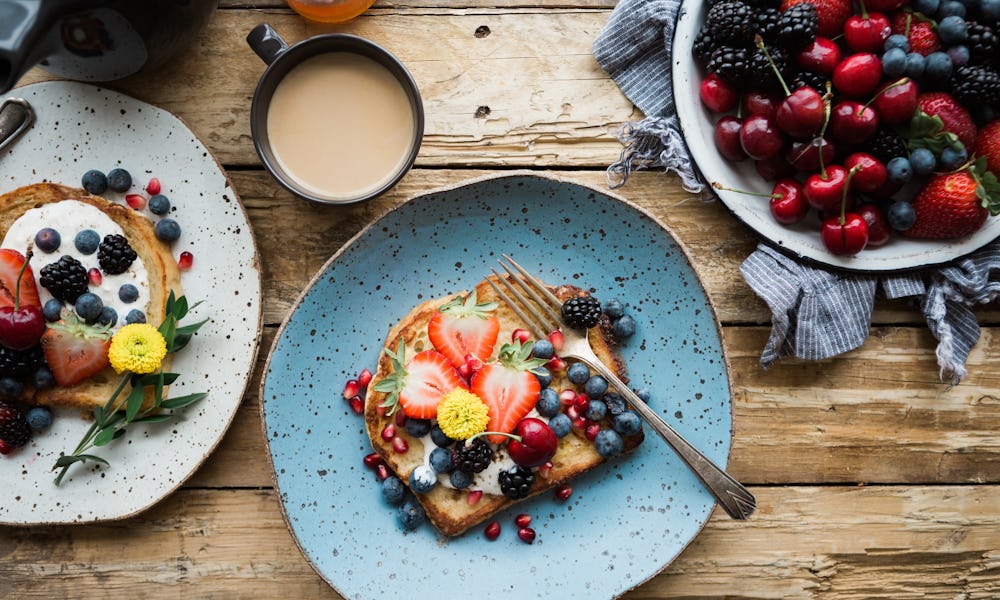 As Christmas rolls closer, London's brunch scene can't be ignored. Here are a few of our picks on London's best Christmas menus, at some of the top restaurants in the city.
Ping Pong, Soho – A lively brunch with a casual offering of dim sum all day.
Menu Highlight: Warm dim sum alongside free-flowing fizz, cocktails, or beers
Farmacy, Notting Hill – Cleanse your system by heading to the plant-based Farmacy restaurant.
Menu Highlight: Omelette, Choco-chip waffles served with Nutella, Loaded Tacos with roasted mushrooms.
Bar Elba, Waterloo – You can gear up for an event with Bar Elba's bottomless brunch.
Menu Highlight: smashed avocado, delicious burgers, and molten mac 'n' cheese
Darcie & May Green, Paddington – Enjoy a brunch while you float on a boat!
Menu Highlight: Crushed avocado on toast and an indulgent banana bread sandwich
Radio Rooftop, Covent Garden – Indulge in a festive brunch 10 stories above the bustling streets of London.
Menu Highlight: Turkey eggs and a lobster sandwich served with sweet potato fries.
Experience The Sight Of Christmas In Kew Gardens Christmas at Kew is worth a view! The Kew Gardens display a trail of lights, shining across the ground and getting you into the Christmas mood. You will be mesmerized by the sparkling waterside reflections adding color to the trees and also by the panoramic display of the Palm House. Satisfy those taste buds by trying lip-smacking food available on the street for the ultimate Christmas eve. The Christmas in Kew Gardens will be until 8 January 2023. Use our detailed guide on Kew Garden entrances to get in and around with ease.
Enjoy the Christmas carols at St Paul's Cathedral Hop onto the festive mode with an evening of carols at St. Paul's Cathedral on 23 December 2022. The London landmark is full of concerts and events and culminates with world-famous carol services which are free of cost. You can experience an atmosphere filled with carollers in the vicinity working on their vocal cords and explore an area wrapped with wildlife, designed for tourists to sit back and relax.
Hours: 23 Dec 2022, 4 Pm to 5 Pm
Take the Thames River cruise across London's famous attractions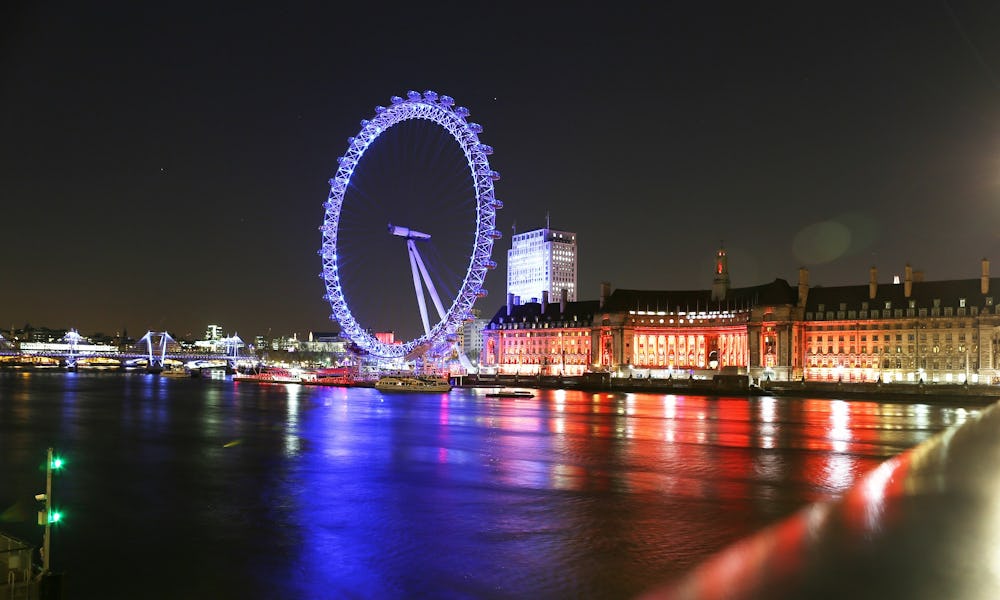 Flowing through the heart of central London, the Thames River provides a beautiful backdrop to the city's skyline with famous landmarks. The Thames River cruise will pass through a few of London's top icons such as Big Ben, the Houses of Parliament, London Eye, Southbank, St. Paul's Cathedral, the London Bridge, Tower of London, Shakespeare's Globe, and so much more, lining the dramatic shores of River Thames. Get awestruck this Christmas with the best!
A Panoramic View Of London – The London Eye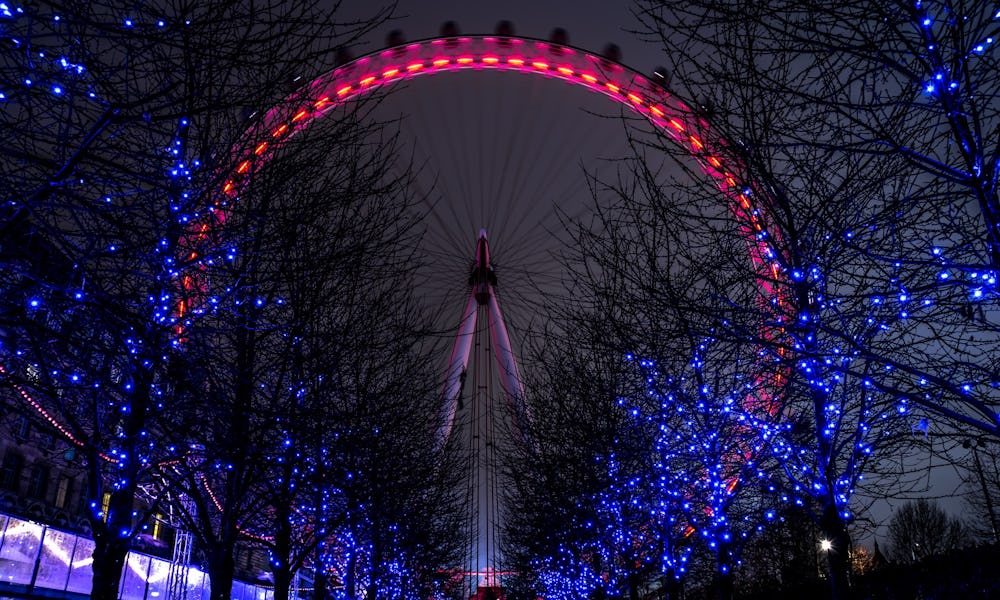 If you aren't able to visit the whole of London during Christmas, you can get a breathtaking unparalleled view of some of the famous landmarks of London from the London Eye. You can admire Windsor Castle, a glorious view of the river Thames and the Shard monument. Right from the Houses of Parliament to the great Buckingham Palace and more of the cityscape, you get to see it all from the top.
Opening Hours: 11 am to 6 pm daily, except on 25th December.
Getaway From London During Christmas with No Faff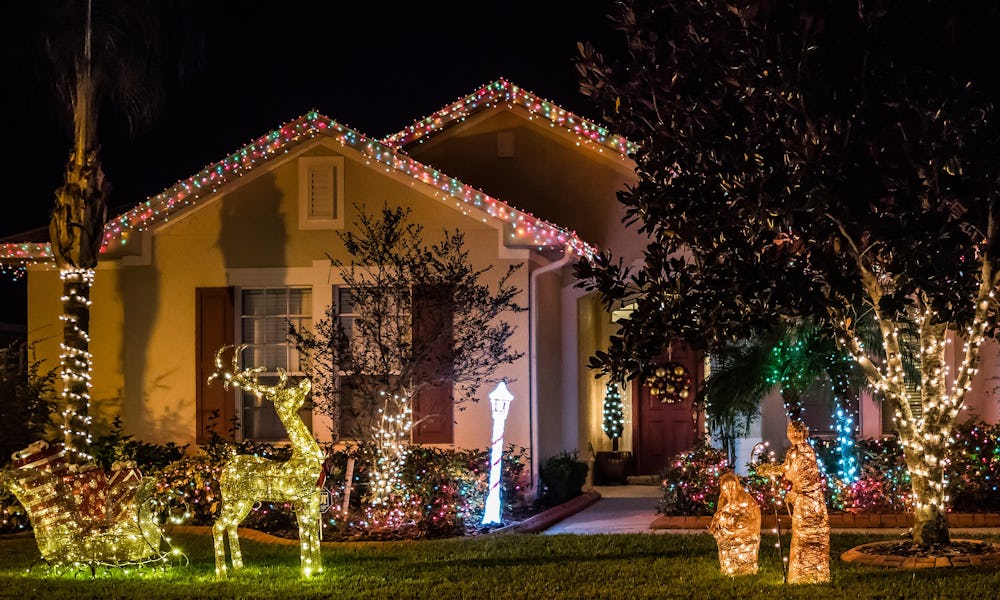 Escape the city bustle of London during Christmas by heading to the cultural town of Warwick and witnessing historical sites like no other. Take a 90 min drive from London to Bath and explore the Georgian town and learn about the heritage and their international spa outposts. Enjoy the Christmas magic at a castle in Kent or soak into British culture by indulging in great British food and their history in Windsor.

Book your London to Bath Day Trip tickets here!
Witness The Best West End Christmas Shows in London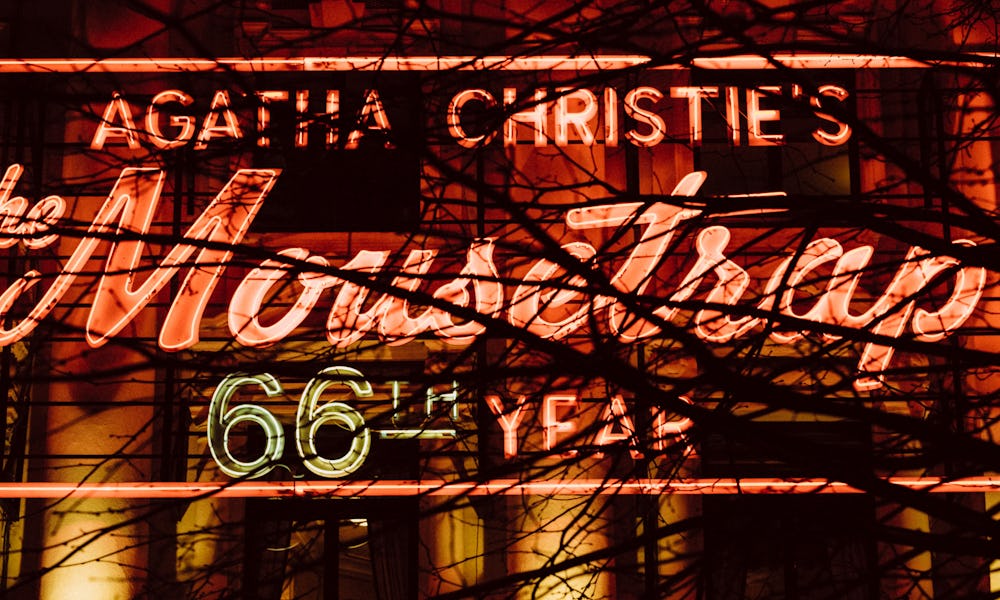 The Christmas celebration is incomplete till you treat yourself and your loved ones to the best Christmas West End Shows. Watching a show at the West End during December adds to great Christmas theatre. You can enjoy a dramatic age-old family favorite like The Snowman or relive a holiday classic like White Christmas. Tickle that funny bone by watching Shakespeare's The Comedy Of Errors or head to watch A Christmas Carol Show in West End, London. Book your tickets now and let the festive fun begin!
Tips on how to spend Christmas in London 2022
---
1. Since it is a special day, however, there won't be tubes, buses, or trams functional. You can always hire a taxi or rent a transport, walk or cycle and explore things around the city.
2. If you plan on having a Christmas lunch, we recommend you to book in advance as the prices can be slightly on the higher side in comparison to an average meal out.
3. Bear in mind that a lot of restaurants, cafes, markets, museums, and other landmarks may close earlier than the usual timing. So, check the website before you plan your trip to any location.
4. If you wish to shop locally that supports independent shops, you can do all your Christmas shopping at Columbia Road's Shopping Wednesdays.
5. Most of the city's attractions are closed on Christmas day. Although some continue to open their doors: JW3 Ice rink in North London is one of the only city rinks open on 25 December. If you wish to go for a nice stroll, London's Royal Park is the place to hit.
Frequently Asked Questions
---
What date do the Christmas lights go on in London 2022?
What is there to do in London at Christmas 2022?
Is London fun at Christmas?
What is Christmas like in London?
Where can I eat on Christmas Day in London?

Christmas in London Guide