Broadway New York City
---
Broadway is both the name of the general area where many historical performance venues in New York City are housed and the theatrical performances hosted in the venues themselves. One of the most vibrant and culturally rich parts of New York City, Broadway has become synonymous with the city itself. In fact, Broadway, along with London's West End, represents the highest level of commercial live theatre in the world.
The origins of Broadway in New York City can be traced back to 1750 when the first theatre company was established by Thomas Kean and Walter Murray. In 1798, after the Revolutionary War ended, a new, 2000 seat theater - The Park Theatre, was constructed. The success of The Park led to the construction of many other theatres in the 19th century. At the start of the 20th century, musicals became popular and many of the theatres that are still running were constructed.
The Theater District is home to a majority of the 41 Broadway theatres and is a must-visit when in the city. Featuring majestic theatres, bright billboards, and dazzling lights - the Theater District makes for an unforgettable experience. Your trip to the Big Apple isn't complete without attending at least one Broadway show. There's something about the experience of watching performances live on a Broadway theatre that cannot be replicated elsewhere. If you're planning to watch a Broadway show, we have put together a first timer's guide to Broadway to make your experience memorable.
Broadway Glossary
---
Here are some terms you're likely to hear/see through the course of your New York Broadway experience.
Opening Night: An official opening night is the first performance of a play or musical after the preview performances are over. After the opening night, there are no changes in the production and reviews are only published for opening night performances and beyond.
Orchestra: The ground level of seating in any Broadway theatre, which is closest to stage. Seats in this section are amongst the most expensive in the house.
Mezzanine: The first elevated seating section in a theatre, hanging over the orchestra, the mezzanine offers great views of the staging.
Balcony: Available only in bigger Broadway theatres, the balcony is the last seating section in any theatre and us furthest away from the stage.
House: In Broadway terms, the house can either refer to the entire auditorium or just the front of the house, including the lobby and box office.
Intermission: Intermission is a break, generally lasting 15 to 20 minutes, strategically placed in productions with a longer duration. You can visit the washroom or get something to eat or drink during the intermission.
Box Office: The box office is the place where you can purchase tickets for a particular performance. Generally, the box office is located close to the entrance of a theatre.
Will Call: Will Call refers to ticket sales at a theatre's box office where you can pick-up pre-purchased tickets for a performance.
SRO: SRO or Standing Room Only is used to describe tickets that do not have a designated seat and may require you to stand during the performance.
Break a Leg!: Instead of good luck, performers on Broadway wish each other luck by saying, 'Break a leg!'. When you wish someone 'break a leg' you're wishing them thunderous applause.
First Timer's Guide To Broadway NYC
---
Before Buying Your Broadway Show Tickets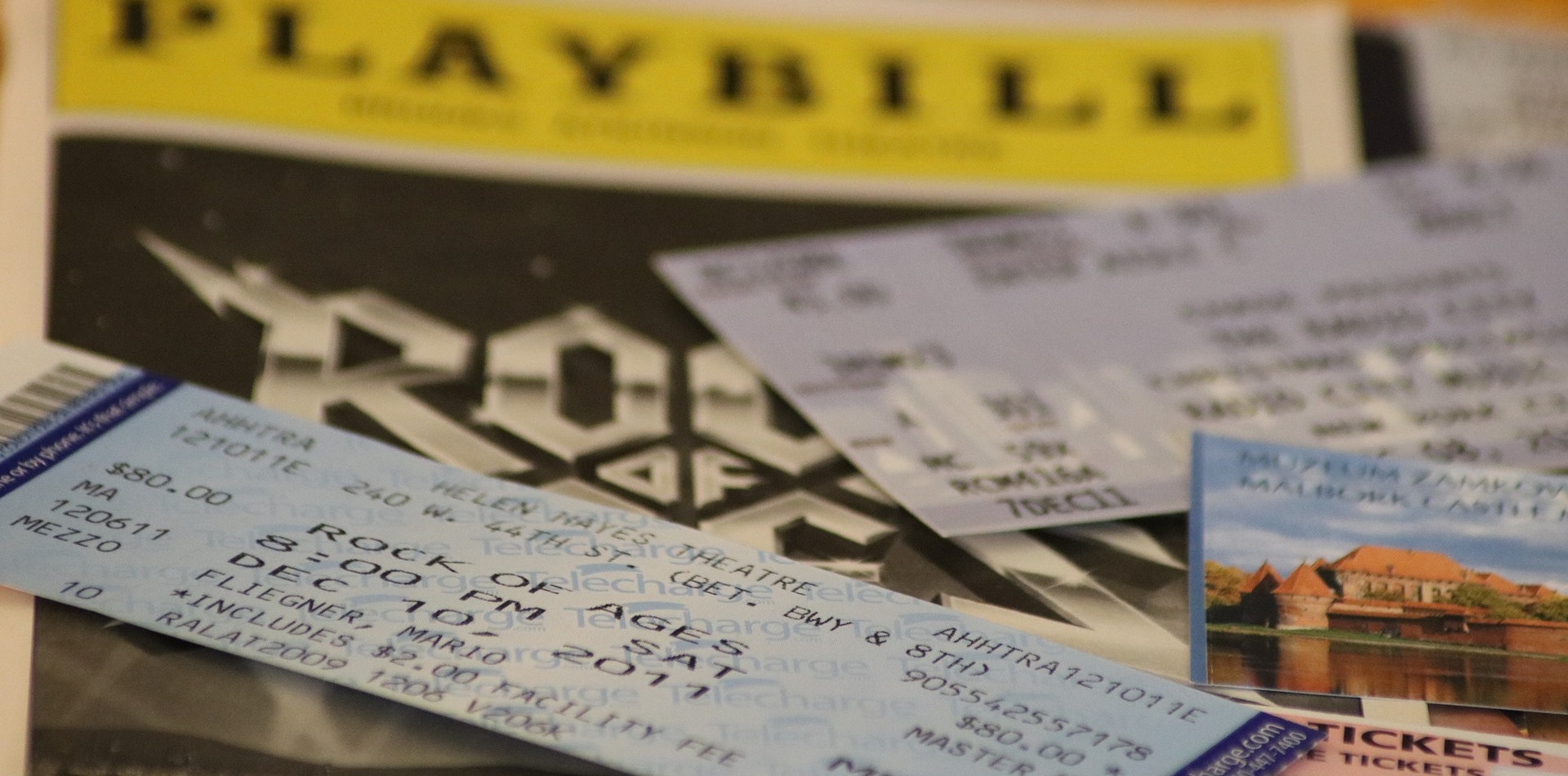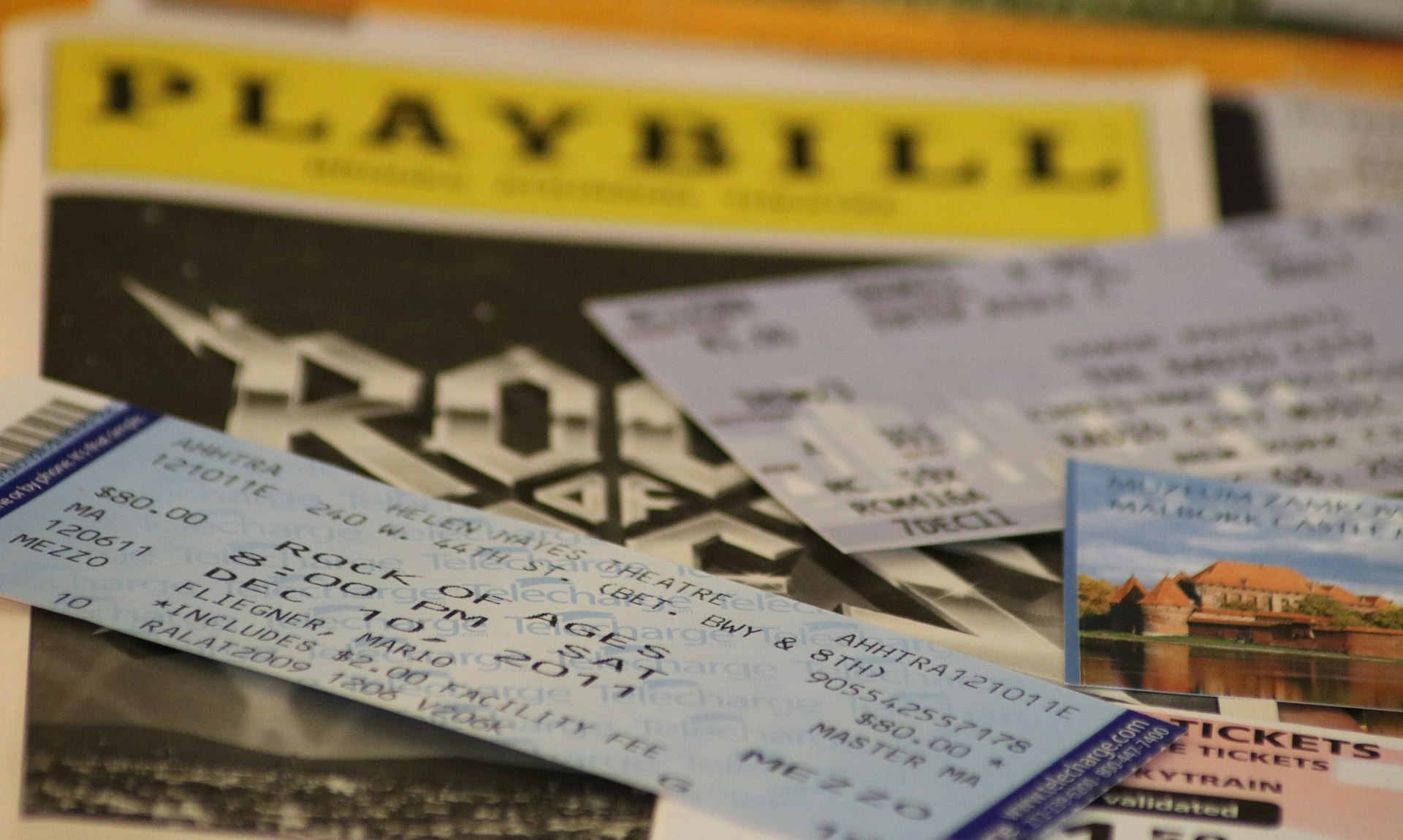 1. Choosing the Right Broadway Show
Your Broadway experience begins with choosing a show to watch. Just like any other form of entertainment, Broadway boasts a wide range of genres across both plays and musicals. From fantasy and romance to drama and comedy, there's a show available for every taste. To make your first Broadway experience special, picking the right show is very important. Figure out what genre works for you, indulge in a little online research about the shows currently playing, and make your pick. For instance, if you're planning to watch a Broadway show with your family, you can pick Disney classics like Aladdin or The Lion King. If you're on a date, something romantic like The Phantom of the Opera would be ideal.
2. Know the Theatre
Once you've picked the show you want to watch, it's time to focus on the theatre. There are certain considerations you need to be mindful of before booking your seats, especially if you're visiting with aged folks. For instance, does the theatre have an escalator or lift? Is the theatre wheelchair accessible? How many steps are there to the balcony or mezzanine sections? More importantly, you need to be aware of the theatre's seating chart so that you can pick the best seat according to your requirements. Being aware of other smaller things like obstructed view seats, premium seats and more will help you have a great first Broadway experience. Check out our Broadway Theatre Seating Guide and pick the right seats for your show.
3. Buying Your Tickets
Once your pre-show research is done, you'll need to book your tickets. There are many ways to book Broadway tickets. The easiest way to do so is through a show or theatre's official website. If you aren't comfortable with online transactions, you can also visit the theatre's box office and book your tickets there. Alternatively, you can make use of third-party apps like Headout to book your Broadway tickets online. These apps generally offer great discounts and cashback offers on Broadway tickets among other customers-friendly benefits. If you're looking for last-minute Broadway tickets, you can try visiting the TKTS booth in Times Square or opt for SRO tickets, if available. https://www.headout.com/blog/broadway-show-tickets/
Check out our complete guide to find out different ways you can snag Broadway show tickets.
On The Day Of Your Broadway Show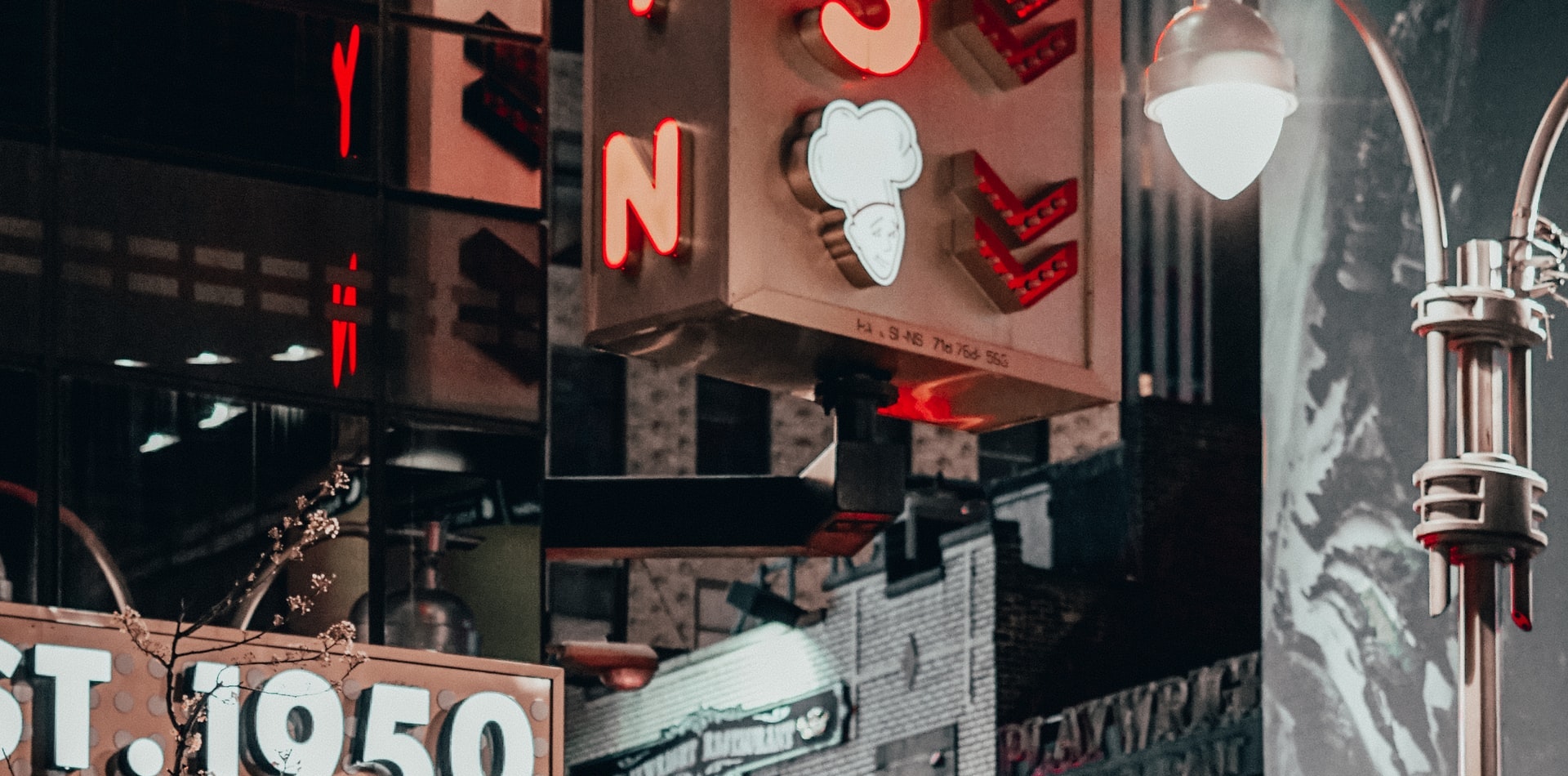 1. Dressing up for Broadway
Part of the fun of attending a Broadway show is the experience of it all. Walking through centuries old halls of the theatre, ornately decorated with a decidedly old-school vibe to watch plays and musicals written years ago; Broadway is a truly unique experience. Join in on the fun by wearing dresses and suits. While there's no decreed dress code, your experience will surely be elevated if you play around and dress up for your first Broadway show.
2. Grab A Bite
The food and refreshments available at all Broadway theatres are exorbitantly priced. We would recommend having a quick bite at any of the fabulous restaurants available in the Theatre District and Times Square before the show begins. Trust us, paying $20 for a champagne flute is not worth it. Check out the best theatre district restaurants in New York.
3. Arrive 20-30 minutes before showtime
Here's the thing about Broadway shows — they always begin on time. To accommodate this punctuality, the security checks and luggage drop starts around 30 minutes before the show's starting time. To avoid missing the opening of the show, plan to arrive at least 30 minutes before showtime. This will give you enough time to go through security, deposit any bags or luggage, if needed and make your way to your seat. Keeping New York City's traffic in mind, it's advisable to leave your place much in advance. Most Broadway theatres are extremely strict about late entry and if you're late, you'll be seated at the theatre staff's discretion.
4. Finding Your Seats
Get a good peek at the theatre seating chart before you arrive. This will help you find your seats easily and also locate the right entrance. Broadway theatres don't have the most leg space and you wouldn't want to trouble the patrons already sitting by going through the wrong rows. If you're having trouble locating your seat, you can always reach out to the theatre staff for assistance. They'll guide you to your seat in no time! Also, if you've pre-purchased your tickets, you don't need to stand in line at the box office. Make your way to the Will Call window and collect your tickets.
5. Visit The Restroom
All Broadway theatres have a seating capacity of more than 500 and only a couple of restrooms for patrons. This leads to long queues at the restrooms both before the show begins and during the intermission. To avoid wasting your time standing in a queue, visit the restroom before the show starts or better yet before you enter the theatre itself.
During The Show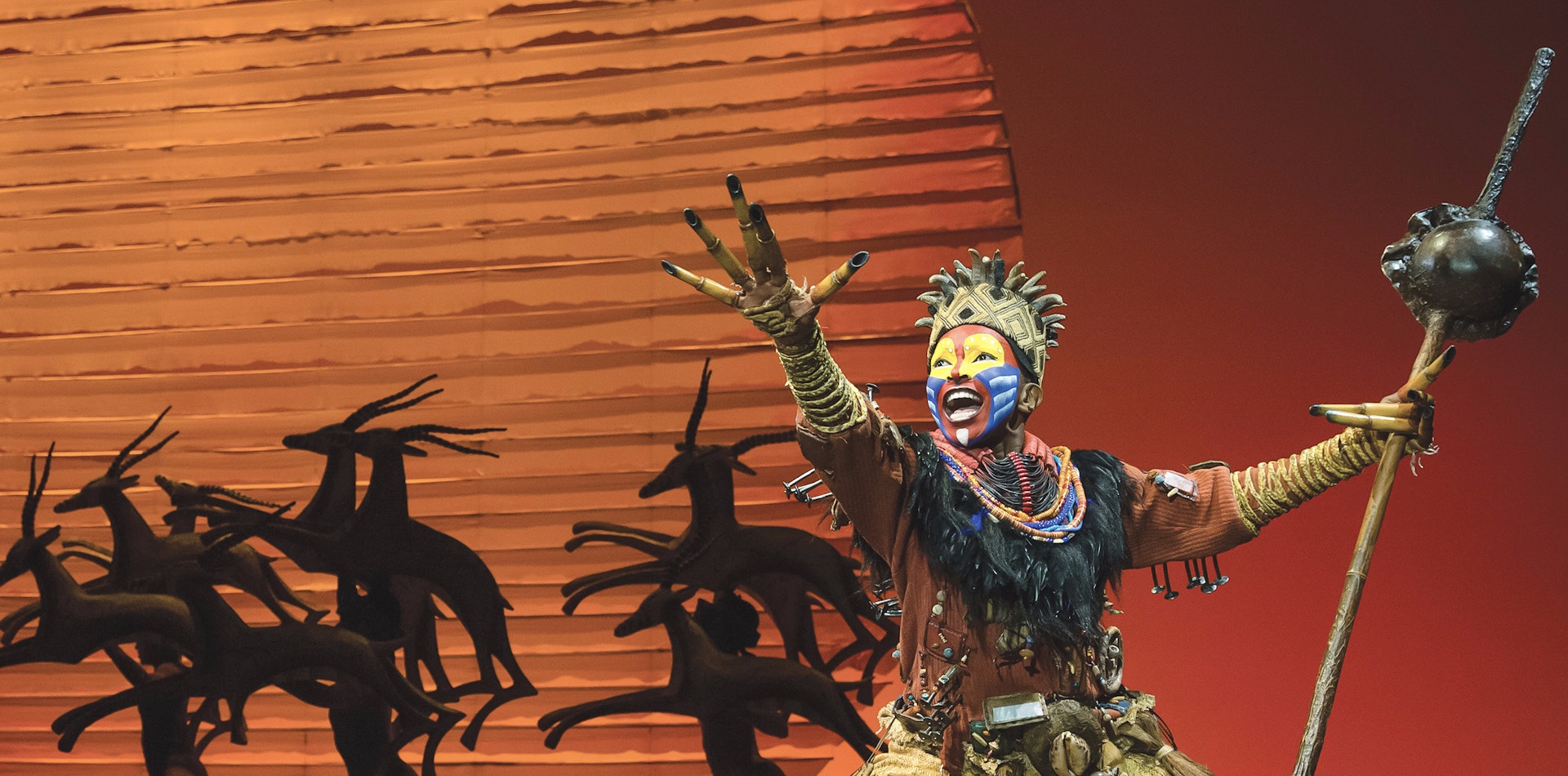 1. Silence your phone
Performing live in front of a big audience is no easy task and takes a lot of focus and dedication. To enable the actors to perform without any distractions, you should put your phones on silent. Imagine your phone going off during the emotional climax of a play. Ruins the whole experience, doesn't it?
2. No photos or videos
Just like a movie theatre, you shouldn't take videos and photos during a Broadway performance. There are some theatres with less severe restrictions on photos but if it's announced that photos and videos are not allowed and you're still caught with your phone, you'll probably be asked to leave the theatre.
3. Sit back and enjoy
At the end of the day, Broadway makes for a remarkable experience. Make your first Broadway viewing experience special by keeping the points mentioned above in mind. Once the show begins, all you have to do is sit back and marvel at the amazing performances and sets on display.
After Your Broadway Show
Plan your next Broadway show!
Had an amazing first Broadway experience? Fortunately, there's more of where that came from! With 41 officially classified Broadway theatres and smaller Off-Broadway theatres as well, there's no dearth of shows to watch. Just pick your next show, book Broadway tickets online, and continue your Broadway journey.
Broadway Theatre Etiquettes You Must Know Of
---
Here are some common theatre etiquettes you're expected to follow when attending a Broadway performance:
Applaud after a musical performance or at the end of an act.
Avoid talking during the performance as it's majorly distracting to the performers. If you're watching a show with a young child, explain the story to them before the show starts.
While you might be tempted to do so, don't sing-along during musical numbers, unless the performers encourage the audience to do so of course!
While at the theatre, keep your opinion of the show neutral or positive, even if you didn't like the show. Putting together a Broadway show is no child's play and you don't want to be rude by openly criticizing the show.
Check out our complete list of Broadway theatre etiquettes that you may not have known!
Tips For First Timers on Broadway
---
Avoid bringing large backpacks or shopping bags to the theatre since rows in a Broadway theatre are generally very close together. Since the seats are snug, there isn't enough space to house big bags. Your bags will be checked at the entrance so the less baggage, the sooner you can move past the security.
Make it a point to reach the theatre at least 30-40 minutes before the scheduled time. Most theatres don't allow late seating anymore, which means you'll have to watch the show on a monitor in the lobby until intermission or the first break.
Upon entering the theatre, you'll be provided with a Playbill with performance information. In some cases, the Playbill includes a note from the director that contextualizes what you're about to see. The Playbill also contains details about the number of acts in the show, the duration of the intermission and any last-minute cast changes. You can also find fantastic restaurant recommendations close to the theatre, for a post-show drink or snack.
If you're bringing bags to your seats, place them securely under your seat and make sure they don't stick out, especially if you're sitting in an aisle seat. This is because, in some shows, the performers use the aisles for entrance and exit. If your bag sticks out too much, the performers could trip and fall.
Unwrapping any eatables, including candies, mints, and snacks, can be a noisy affair. The crinkling of the wrapper can really spoil the performances for others around you and the actors as well. To avoid this, unwrap the eatables before the show begins.
In Broadway terms "sit back and relax," mean actually sitting back. If you lean forward, you can block the view of the person behind you, which blocks the view of the person behind them when they adjust. It's a domino effect you don't want to be a part of.
Some Broadway shows boast live orchestras for the music played during shows. Generally, the orchestra sits in a pit below the stage. You can take a look at the musicians when walking to the front of the orchestra section.
The actors of a Broadway production exit through the stage door outside the theatre. You can meet them post-show and have them sign memorabilia or the Playbill. Get in touch with the ushers if you're having trouble locating the stage door.
FAQs
---
Can you wear flip flops to a Broadway show?
Can you bring water into a Broadway show?
How far is Times Square to East Broadway?
Can you bring backpacks to Broadway?
What is the most expensive Broadway show?
What is the biggest theater on Broadway?
Where should I sit for a Broadway show?
Are Broadway balcony seats good?
More Broadway Guides
---
For more Broadway information, here are some helpful quick links!