Planning a Broadway date? Our Best Broadway shows 2020 collection has all the top shows across different categories like classics, kid-friendly shows, play and more. Get the best seats by planning your Broadway trip in advance! Even if you're a resident New Yorker, this round-up is all you need to stay updated on all the best Broadway shows in New York.
February
March
April
All Shows
Tony Winners
The Tony Awards, since they were founded in 1947, have recognized and awarded the best of Broadway in an annual ceremony held in New York City. The following is a list of shows that have won this prestigious award - including winners of the 2018 Tony Awards and past winners that are still running in Broadway theaters across the city.
Musicals
Broadway musicals are all about stunning stage setups, dynamic scene changes, bright lights, exclusive costumes, incredible live singing, dancing and acting. Coupled with these are technology gimmicks. These factors make the Broadway Musicals an absolute favourite with not just theatre and music lovers but also visitors to the city.
Budget Shows
A Broadway experience with your loved ones need not be an expensive affairs that leaves you calculating your expenses. There are a ton of Broadway shows that you can watch with tickets priced under $50. Check out this list of the best budget Broadway shows.
New Arrivals
Every season brings with a whole roster of Broadway experiences - some that entertain us fleetingly while some that go on to become classics. Watch these shows as the season starts.
First Broadway Experience
Your first time watching a Broadway show should be an experience worth cherishing. There are good shows aplenty and budget preferences and personality types too have to be considered before you make a pick. We get that, which is why our diverse collection of classic Broadway shows for that quintessential first theatre experience will catch your fancy.
Kid Friendly Shows
Given how inclusive the Broadway community is, you can bet there are plenty of family-friendly shows for a fun day out with your kids. From fawning over the delightful stage production to quietly singing along to the closing number with your kids, our top-picks for kid-friendly shows guarantee a good time and then some!
Critically Acclaimed Shows
"If the critics love it, it must be good!" Damn straight! Broadway critics can be pretty scathing when it comes to reviewing the countless shows that premiere on Broadway. And if they loved these shows and we bet you'll too!
Plays
Not in the mood for song and dance? We have an alternative that might just make you happy. With plays spanning genres like drama, comedy, and fantasy, you can experience theatre like it was meant to be enjoyed. Pure, unadulterated, and without any frills.
Off Broadway Shows
Broadway's lesser known sibling, Off-Broadway has plenty of delightful shows of its own that will appease your craving for live theatre. Here are the top Off-Broadway shows for July 2018.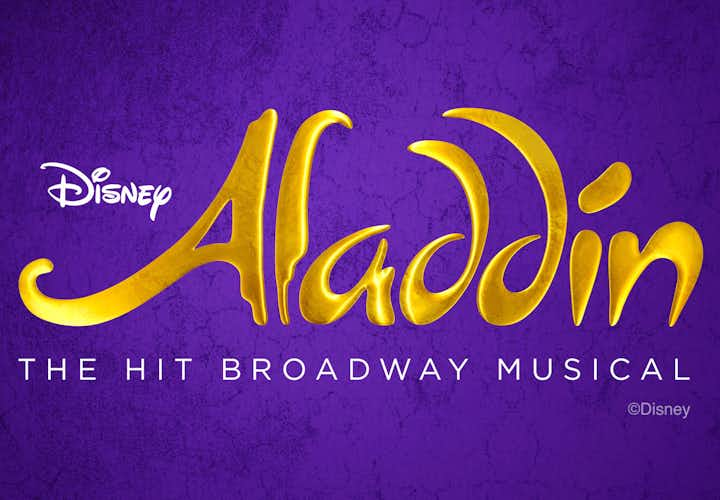 Aladdin
Musical
Kid Friendly
Critics Pick
Duration:
2 hours 15 minutes
Who doesn't love the iconic "A Whole New World", set to Aladdin whisking Jasmine away on his magic carpet for a ride around the world. Imagine this recreated live on stage, with an actual hovering carpet and actors belting out the movie's beloved songs! This and many other magical moments make Aladdin the perfect show for kids and adults alike.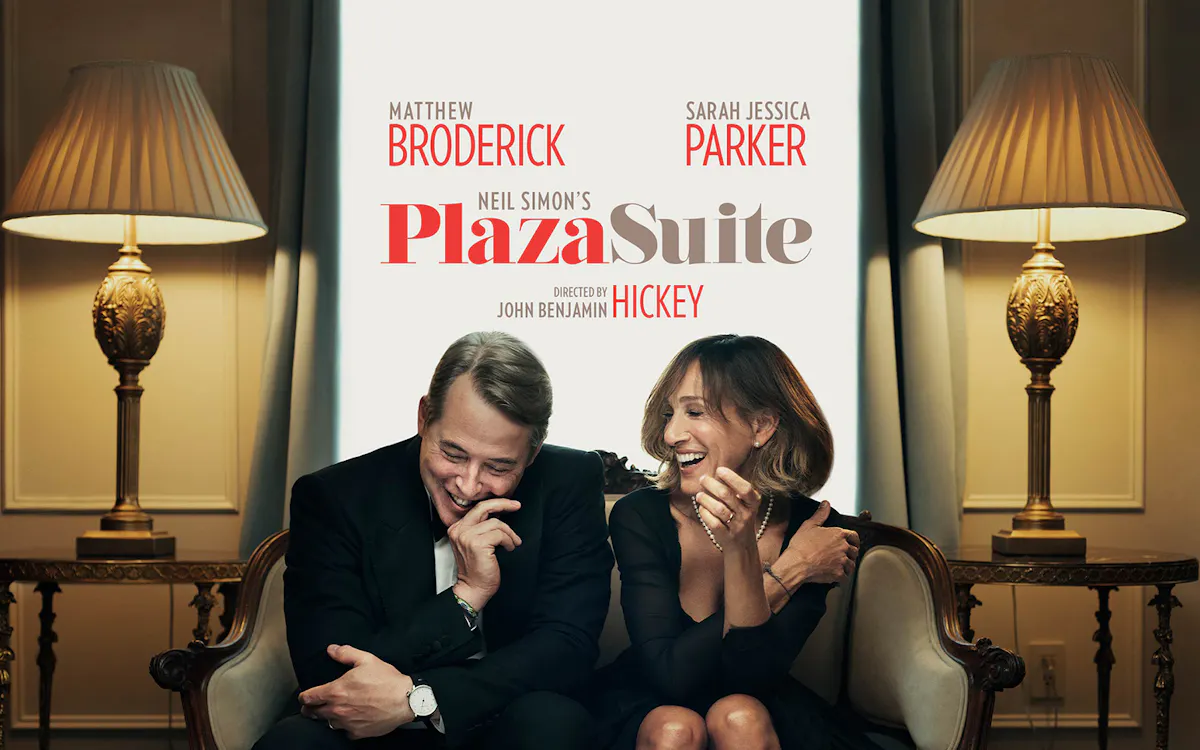 Plaza Suite
Duration:
2 hours 35 minutes
Neil Simon's Plaza Suite is a classic comedy about 3 different couples who struggle with issues of love and marriage in a comic manner. Two-time Tony Award winner Matthew Broderick and two-time Emmy Award winner Sarah Jessica Parker return to Broadway together to portray the three different hilarious couples in this Broadway classic from a Pulitzer Prize-winning playwright. Directed by Tony Award winner John Benjamin Hickey, this uproarious and piercing look at love and marriage is coming to Hudson Theatre for 17 weeks only.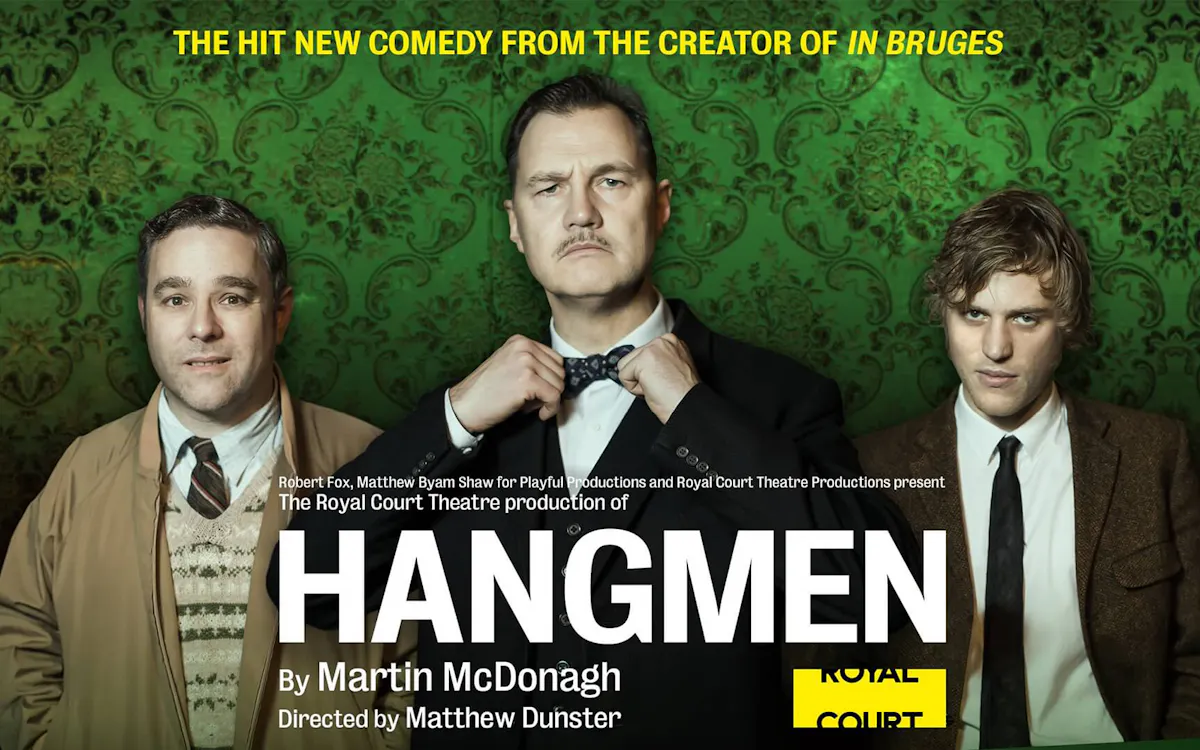 Hangmen
Duration:
2 hours 30 minutes
First presented at London's Royal Court Theatre in September 2015, Hangmen is a true masterpiece that went on to win innumerable awards. Academy Award and BAFTA Award-winning writer Martin McDonagh ingeniously tells a sharply humorous tale about the darker side of human ambition. The 2020 production is expertly directed by Olivier Award nominee Matthew Dunster.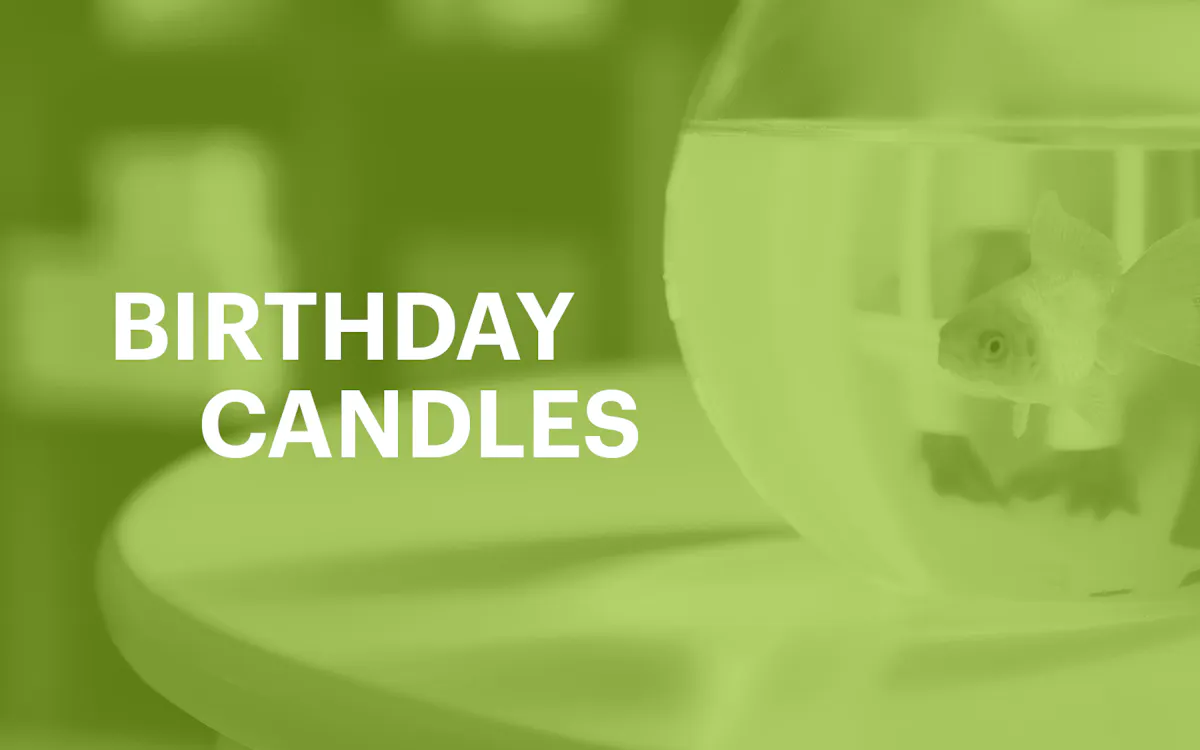 Birthday Candles
As Ernestine (the protagonist) transitions from teenage to adulthood, her birthday cakes never change. Writer Noah Haidle delicately explores how it might seem like everything in the world is always changing, but the most subtle and beautiful aspects of life always remain constant. The stellar cast led by veteran director Vivienne Benesch manages to bring out the range of emotions that Haidle infused into the play.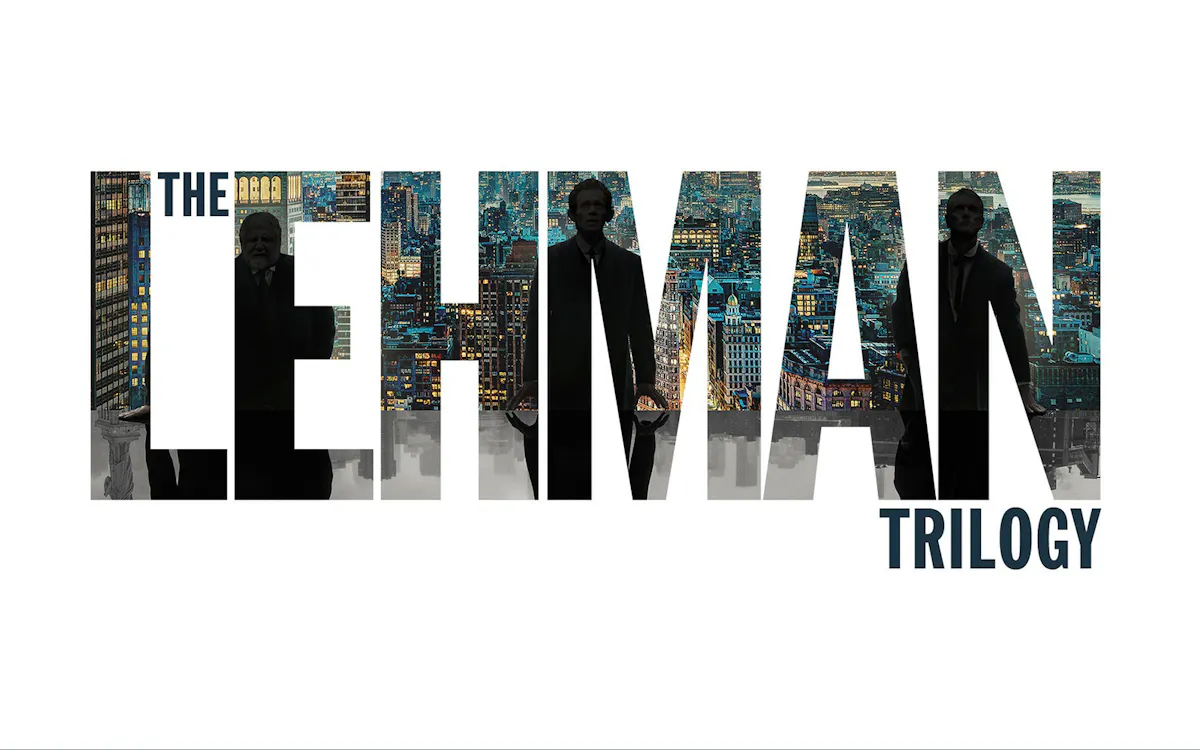 The Lehman Trilogy
Duration:
2 hours 15 minutes
The critically acclaimed Lehman Trilogy comes to broadway from this March. Catch this story of a family set out with dreams in the new world. With a spectacular fall of an empire later and ending with largest financial crisis in the history.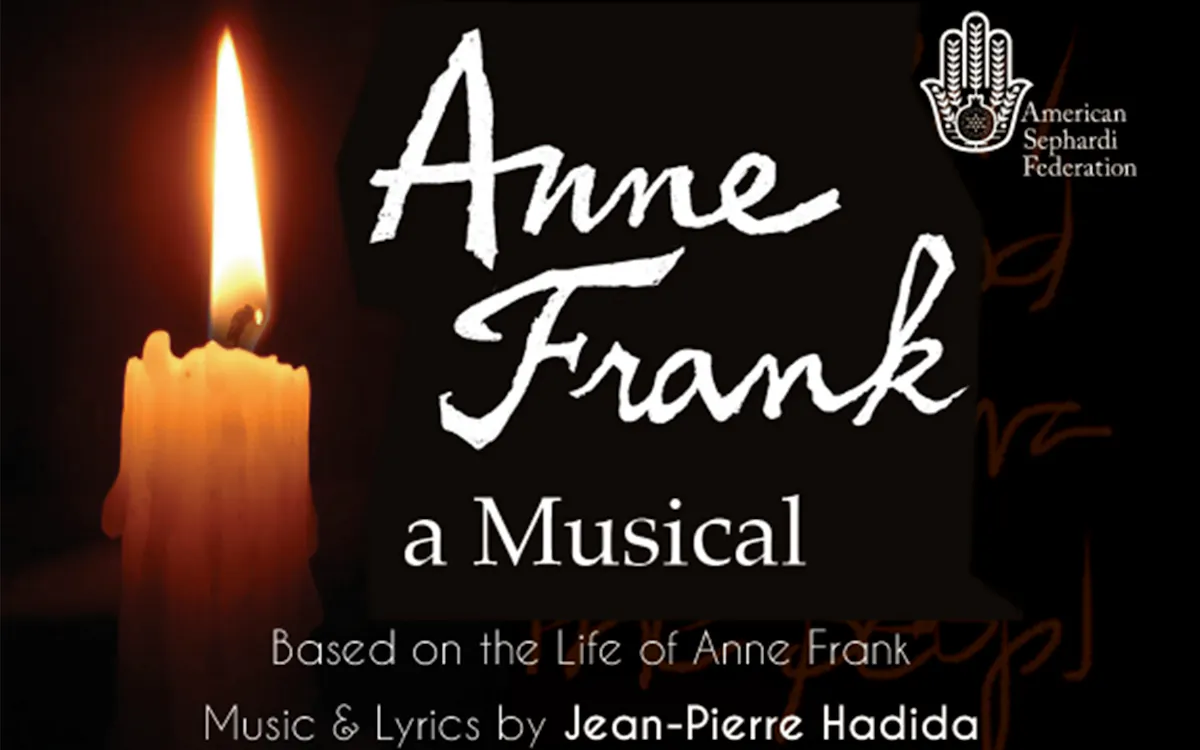 Anne Frank, The Musical
Duration:
1 Hour 25 Minutes
Anne Frank, the musical brings the life of the celebrated diarist to stage. The musical will recreate the life of Anne Frank through music and lyrics of composer Jean Pierre-Hadida. Watch the emotional and touching story brought to life through music.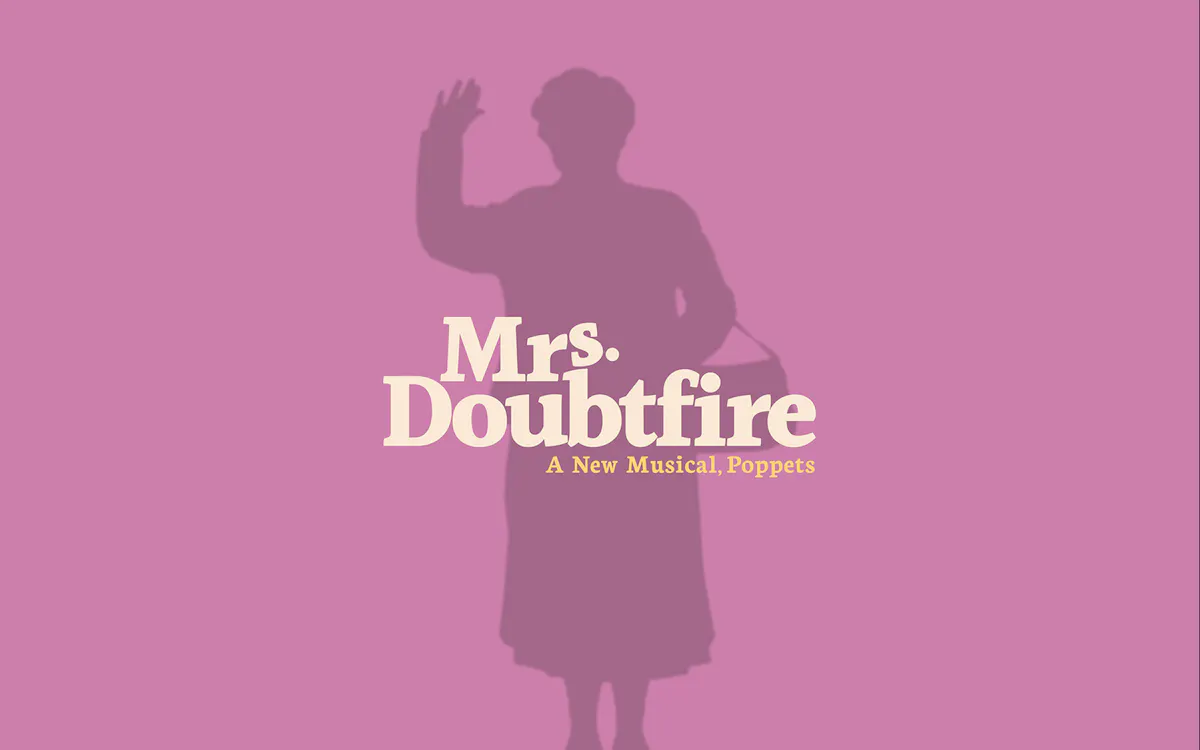 Mrs. Doubtfire
Duration:
2 hours 15 minutes
Watch this new musical adaptation of Mrs. Doubtfire at the Stephen Sondheim Theatre this spring and enjoy a musical comedy that will bring families together!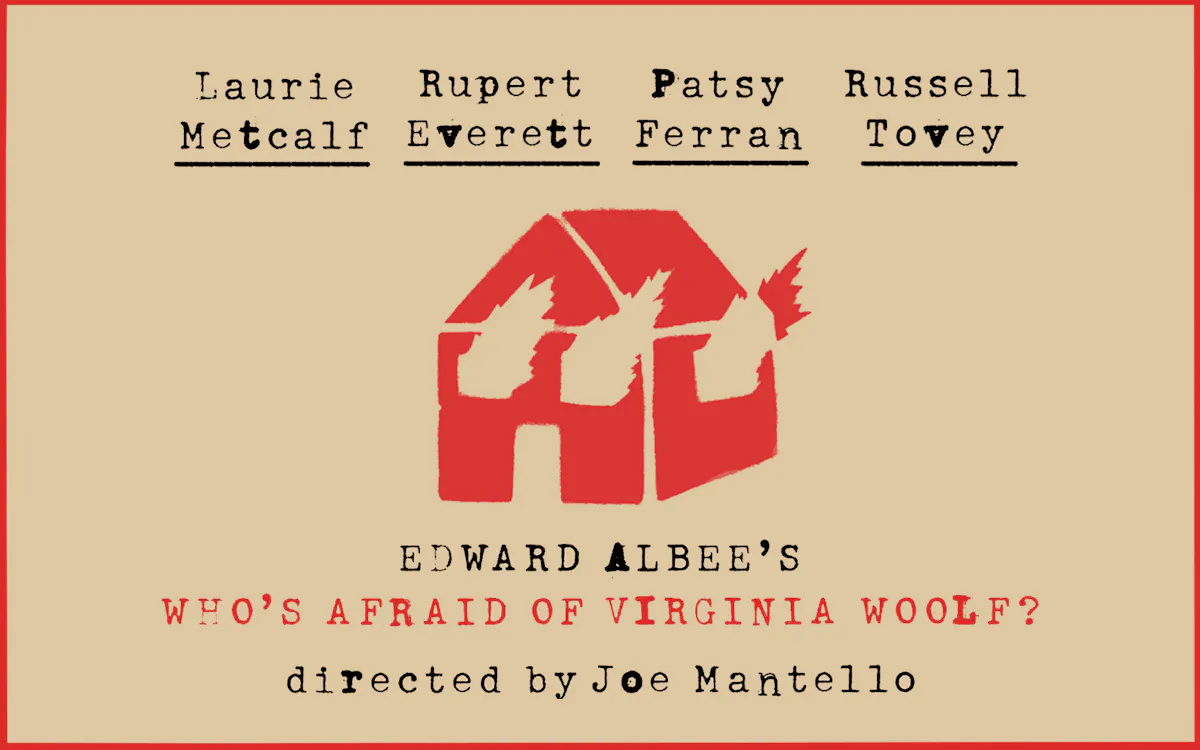 Who's Afraid of Virginia Woolf?
Play
Kid Friendly
Critics Pick
Watch a brutal and unflinching portrait of a marriage falling apart at the all-new production of Who's Afraid of Virginia Woolf? that hits Broadway this spring!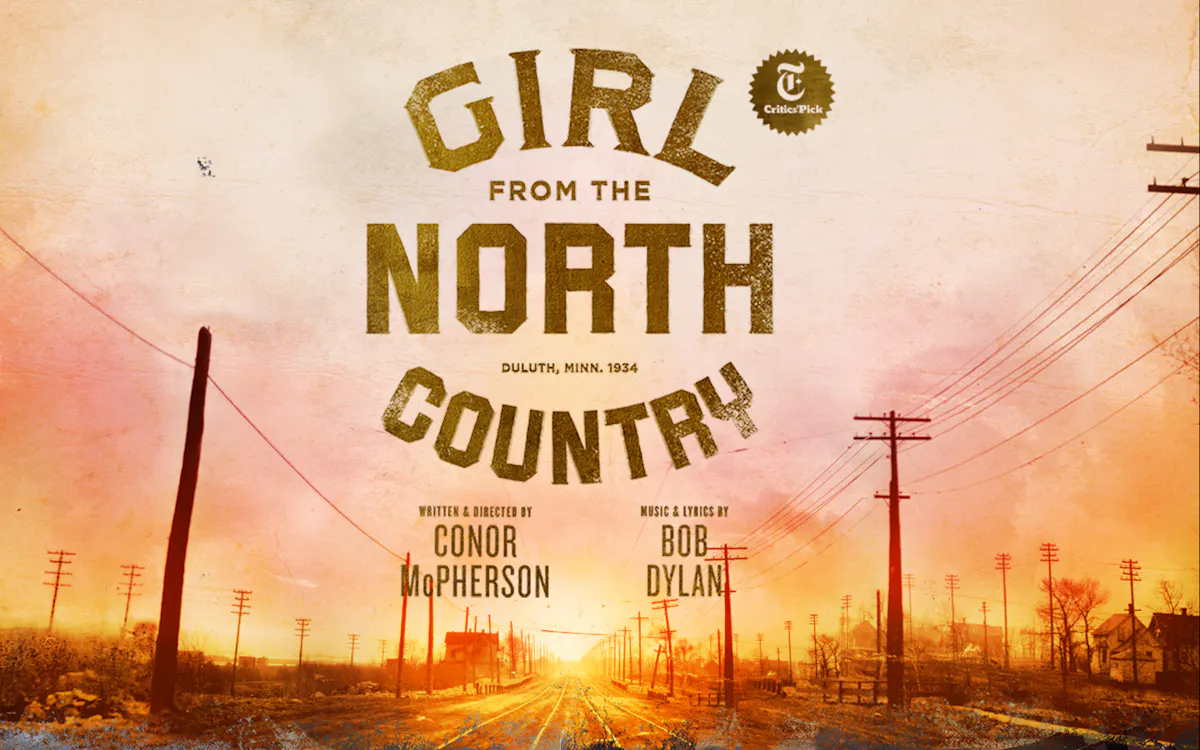 Girl From the North Country
Musical
Kid Friendly
Critics Pick
Duration:
2 hours 30 minutes
Girl From the North Country has everything that a viewer could ever ask of a Broadway production - music by the legendary Bob Dylan, direction by an Olivier Award winning director and playwright, and performances by an incredibly talented cast that includes Jeannette Bayardelle and Robert Joy!
Caroline, or Change
Duration:
2 hours 15 minutes
Catch Jeanine Tessori and Tony Kushner's explosive musical, as it returns to Broadway, following a critically acclaimed run at West End! Hear transcendent tunes and experience larger-than-life imagination of one of the most touching stories to be showcased on stage!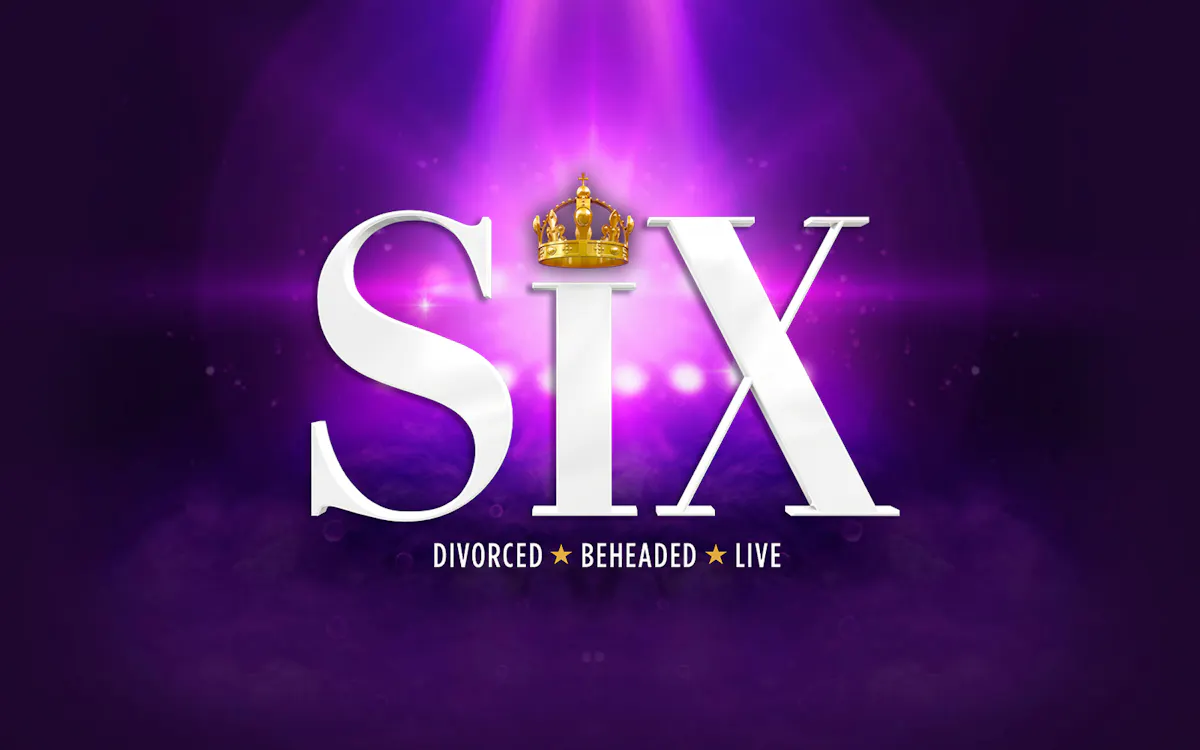 Six The Musical
Duration:
2 hours 15 minutes
What most people know about the 6 wives of King Henry VIII is this: Divorced, beheaded, died, divorced, beheaded, survived. Now, reclaiming their identities from just being defined by their relation to Henry, the wives return to take the mic at the Brooks Atkinson Theatre this spring.Watch this amazing musical about the six wives of Henry VIII, who finally get a chance to tell their story from out of the shadow of their infamous spouse!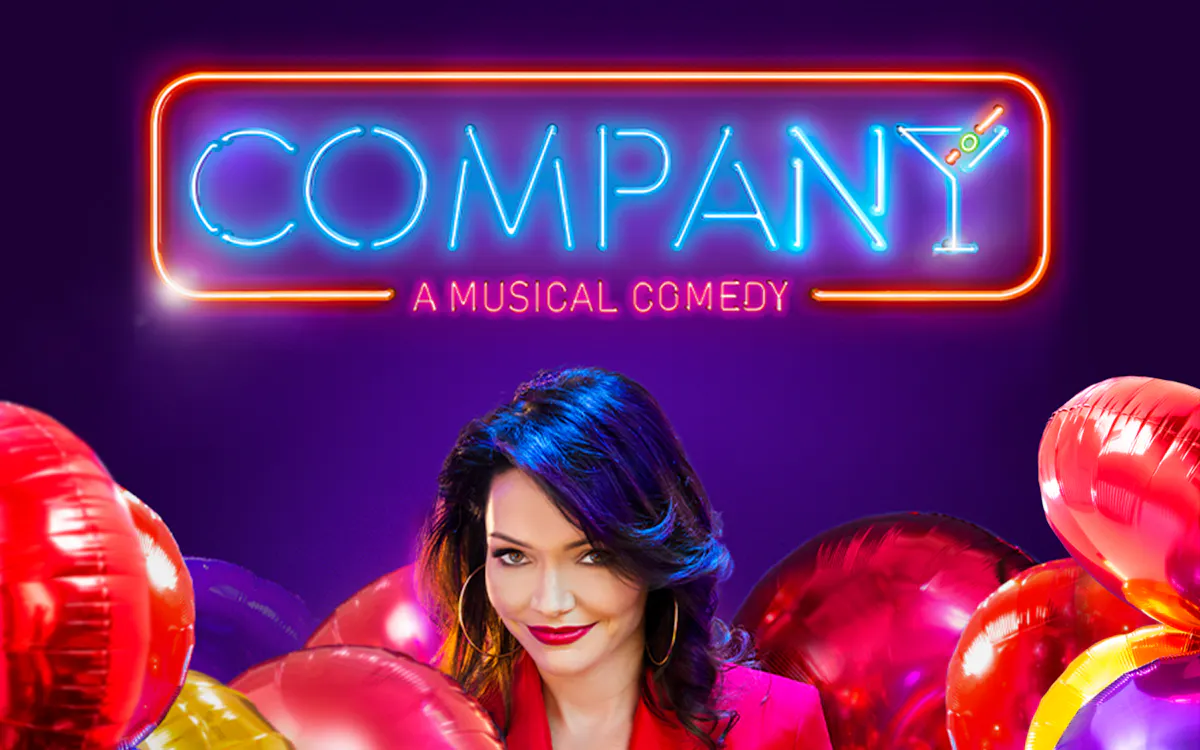 Company
Musical
Off Broadway
Tony Winner
Duration:
2 hours 45 minutes
Witness an intriguing new take on Company, a fabulous collection of short vignettes set to Sondheim's memorable music, which broke all records by being nominated for fourteen (and winning six) Tony Awards!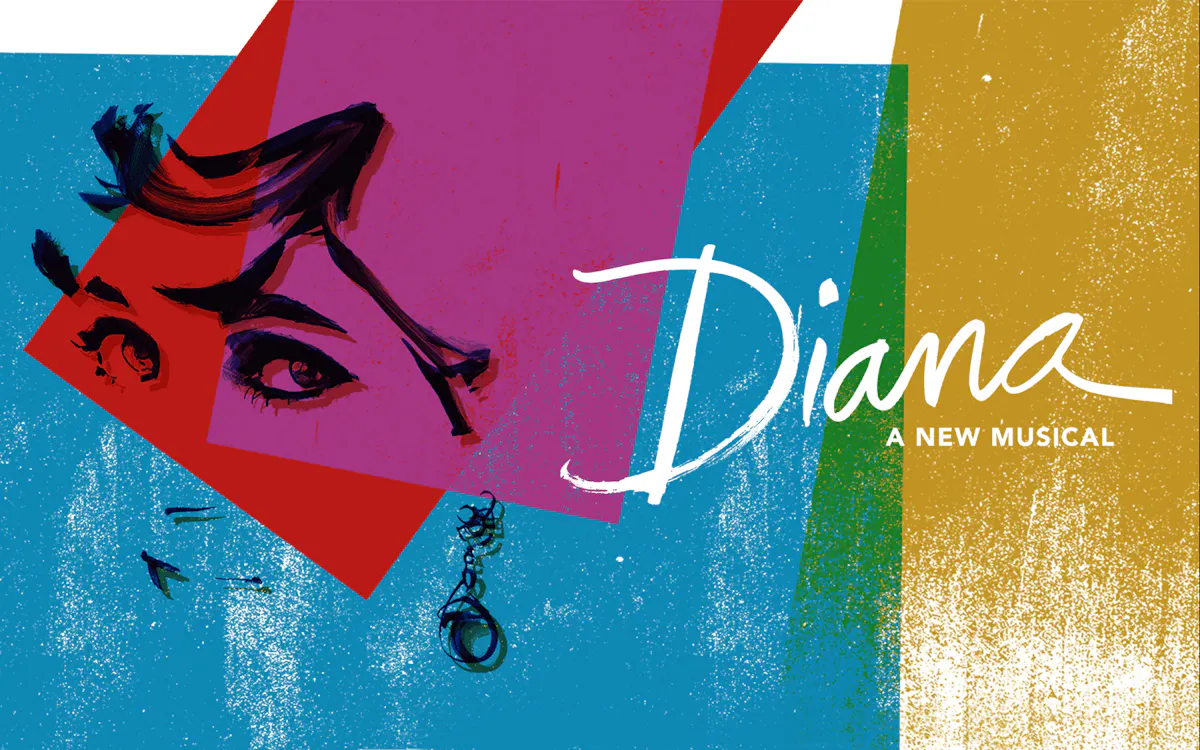 Diana
Duration:
2 hours 15 minutes
Diana is the powerful new musical from the multi-award-winning cast and crew who have brought the British princess's story to life in an all-new way. Watch an electrifying new musical about Princess Diana, the British monarch who shook the world with her fearless and timeless ways. Enjoy this look back at Diana's life and times at the Longacre theatre this spring!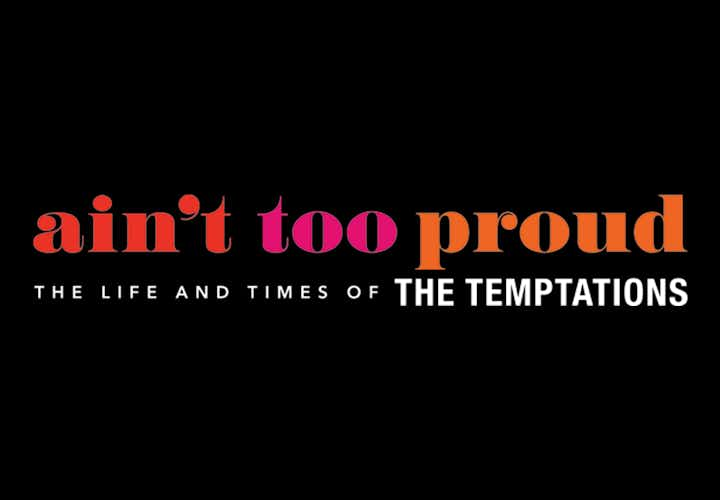 Ain't Too Proud
Musical
New Arrival
Tony Winner
Budget
Duration:
2 hours and 30 minutes
This musical is based on the Temptations jukebox with groovy moves and irresistible music. The director makes sure the show has all the right moves and slick sounds. It even features songs which weren't originally the group's own music. There are brief acclaims for scenes covering the assassination of Martin Luther King, to Vietnam's protests and segregation of the South. The storyline begins with the band's formation in Detroit until it leads to conflicts within the group where the members start exiting one by one.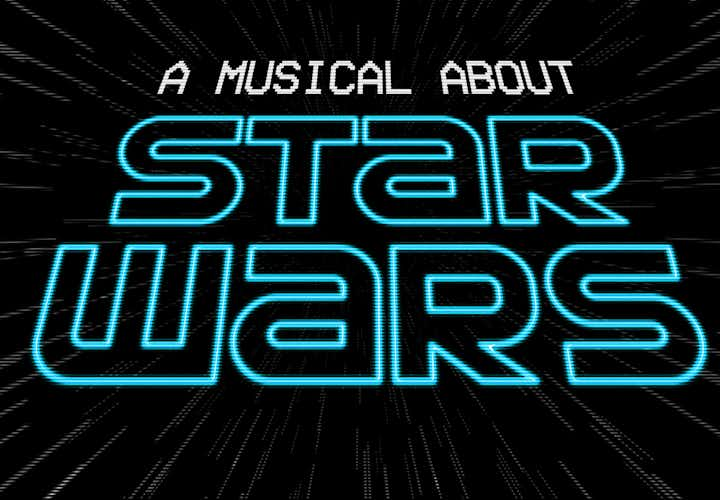 A Musical About Star Wars
Off Broadway
New Arrival
Budget
Going by the name, it's not hard to guess what the show is about. A Musical About Star Wars is a musical comedy that follows a show-within-a-show format. Star Wars superfans Taylor and Scott create a new musical about their longtime infatuation with the show to play the stages on the Comic-Con circuit. While holding auditions for a female lead, they meet Emily, who bags the role. But she has an ulterior motive: to shut the show down due to Star Wars' notorious lack of diversity and problematic female tropes in the original films.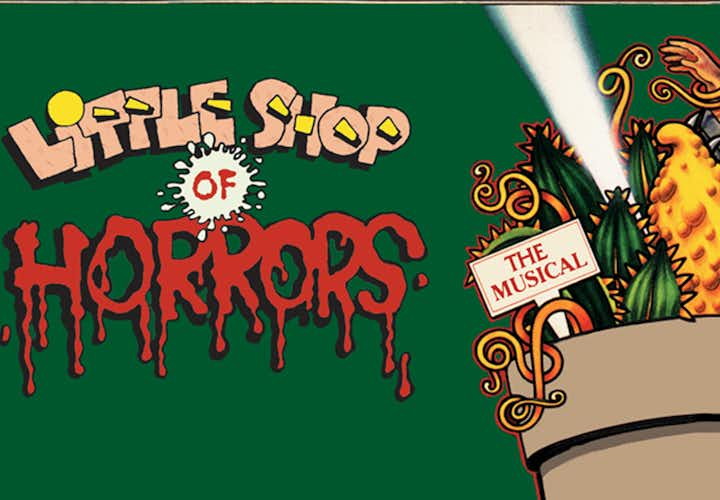 Little Shop of Horrors
Off Broadway
New Arrival
Budget
Duration:
2 hours 15 minutes
Black comedy fans are sure to love Michael Mayer's musical, Little Shop of Horrors. The musical revolves around Syemour Krelborn, a meek assistant at a flower shop, and his adventures after he realizes that the woman he fancies is a villain on a mission. The thrilling story is perfectly complemented by Academy Award-winning Alan Menken's music. Be sure to catch Little Shop of Horrors this Christmas!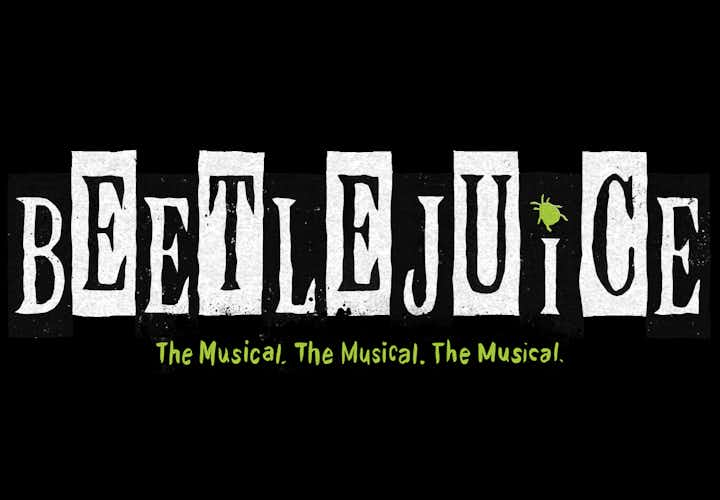 Beetlejuice
Duration:
2 hours and 30 minutes
This new Broadway Musical is scheduled to start from March 28 at the Winter Garden Theatre Of New York City, starring Alex Brightman and Sophia Anne Caruso. The plot has derived its inspiration from the famous 1988 dark comedy by American filmmaker Tim Burton. It premiered initially in Washinton D.C during November. The story elevates with the purchase of a quaint country house by a couple. Watch as the central plot of the story can be seen shifting from the Maitlands to Beetlejuice and Lydia, the emo daughter of the new owners.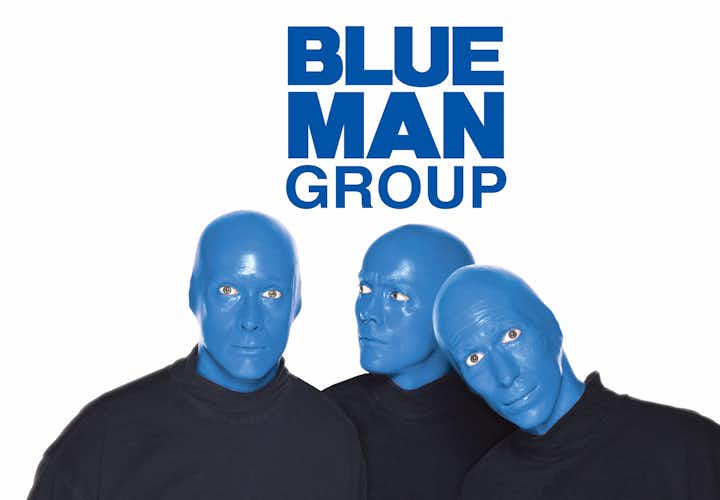 Blue Man Group
Duration:
2 hours 20 minutes
A show about reconnecting with your inner child, Blue Man Group is hilarious and heartwarming in equal measures. Backed by a live rock band, the Blue Man Group unifies the audience for the show's climax - an unforgettable, euphoric dance party, marking a departure from how regular shows ends.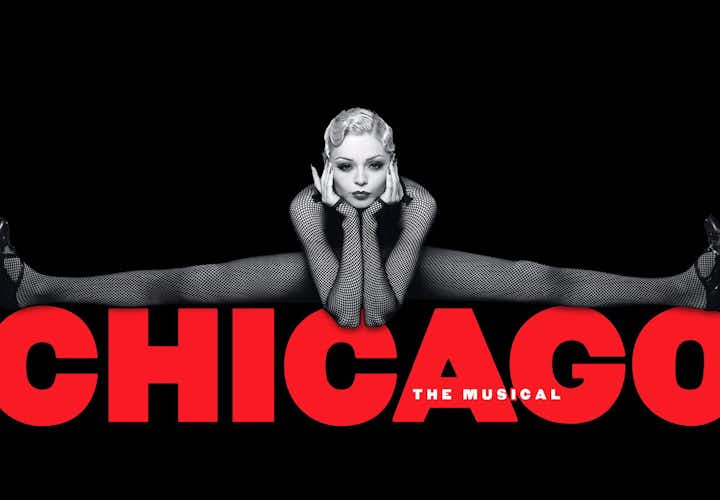 Chicago
Duration:
3 hours with 1 intermission
Set in the bustling city of Chicago during the jazz hot 1920s, the musical narrates the tale of two femme fatales locked away in Cook County Jail. A satire on matters like corruption, the revived version is said to be the longest running American musical in the history of Broadway itself. It also won several Drama Desk and Tony awards.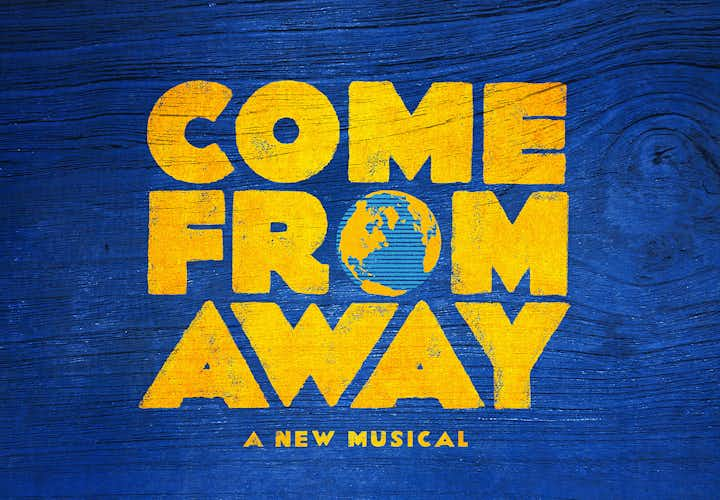 Come From Away
Duration:
3 hours with 1 intermission
A play about 38 planes landing in a Canadian town after the 9/11 attack, Come From Away is an emotional, uplifting story about the locals doing everything in their power to help the passengers. Creating waves in the theater world with its resounding message of camaraderie and kindness, the show has been winning the love of critics and audiences.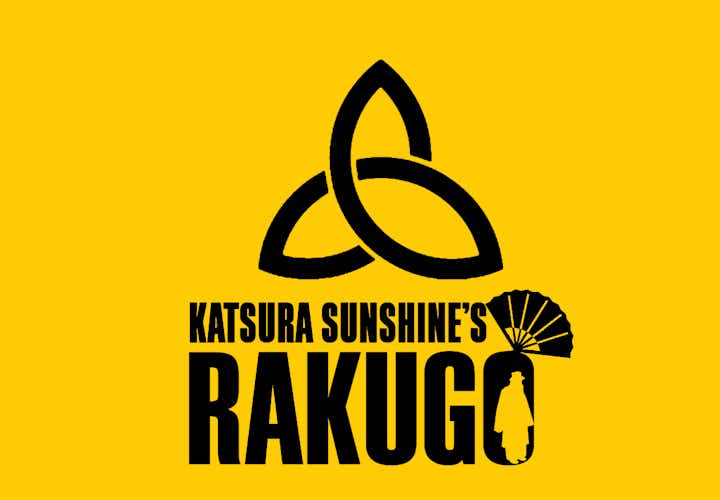 Katsura Sunshine's Rakugo
Off Broadway
New Arrival
Budget
Duration:
1 hour 15 minutes
Using nothing but a cloth and a paper fan, Katsura Sunshine tells us real, relatable stories, sprinkled with just the right amount of emotions and light humor. Katsura Sunshine is renowned around the world for mastering the art of storytelling -- all by using the power of facial expressions, movements and subtly communicating with the audience.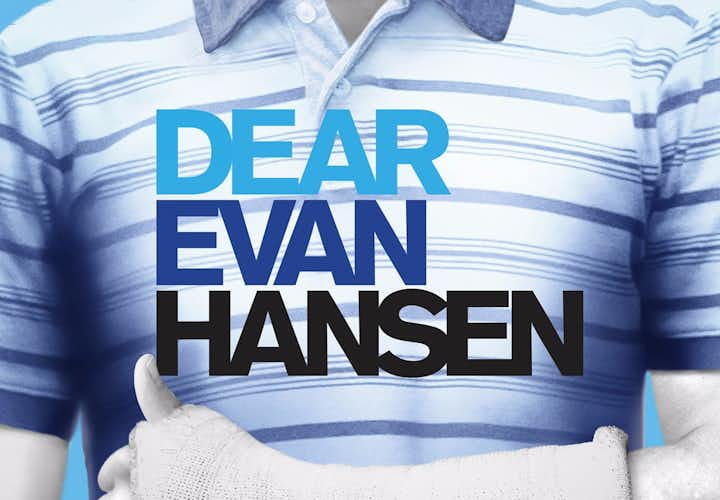 Dear Evan Hansen
Duration:
3 hours with 1 intermission
When Evan Hansen encounters a letter he wasn't supposed to read, he discovers a chance to finally fit in — but with a slight glitch of a lie. The critically acclaimed musical that has garnered attention for the 2018 Grammy for Best Musical Theater Album deals with contemporary American issues, lifestyle as well as changing societal norms. With an emotionally charged background score, passionate acting by a talented star cast and a riveting storyline, this is one musical that you simply should not miss.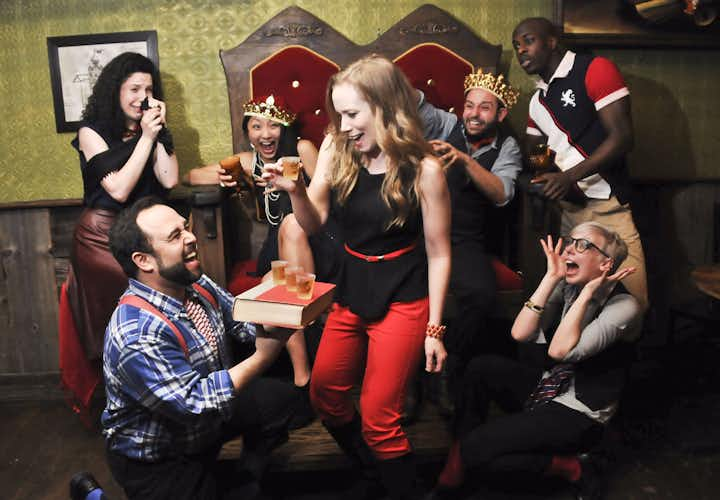 Drunk Shakespeare
Duration:
3 hours with 1 intermission
There probably isn't a show like Drunk Shakespeare anywhere else. Bringing Comedy Central's 'Drunk HIstory' to the stage, Drunk Shakespeare is presented by a troupe of actors, one of whom has had 5 shots of whiskey, if not more. Watch this hilarious adaptation of a Shakespearean play as the group of actors hilariously attempts to put on a show without tripping on their tongue.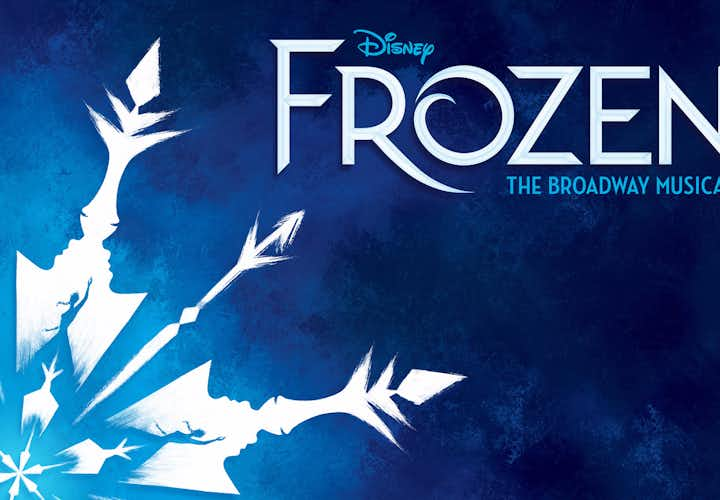 Frozen
Musical
Kid Friendly
Holidays
Duration:
3 hours with 1 intermission
Watch the all-time-favourite Disney animated film come to life on stage in a Broadway production this time. Frozen, a tale of two royal sisters who battle a dark secret. After a mysterious power buries the city of Arendelle in snow, Anna must set off on a perilous journey along with Olaf, the talking snowman, Kristoff and Sven the reindeer to restore the city's summery demeanour. The film that won the Academy Award in 2013 for the Best Animated Feature and Best Original Song (Let it Go) is back to charm you off your feet, this time by recreating its magic off-screen.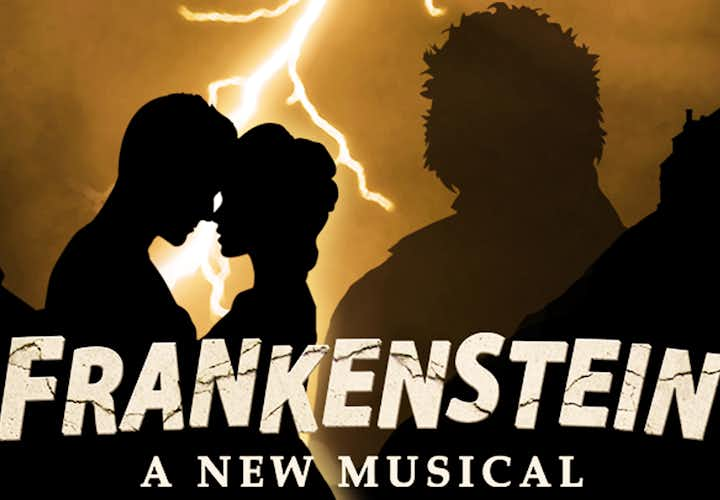 Frankenstein
Off Broadway
Musical
Budget
Duration:
2 hours with 1 intermission
Frankenstein is a stage musical adaptation of the Mary Shelley novel of the same name, with music by Mark Baron. The two-act romantic musical is about the human need for love and companionship. The story revolves around Victor Frankenstein, who lost his mother at a young age, seeking to end human mortality through his monstrous creation. Ironically, he enjoys unconditional love from Elizabeth but grants none to his creation.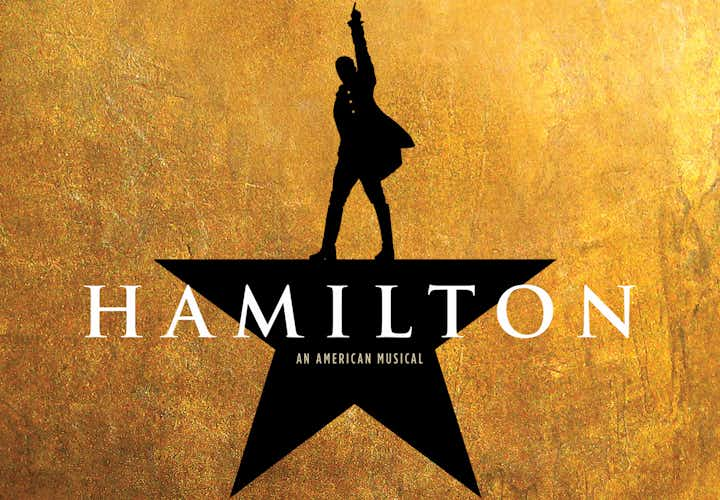 Hamilton
Duration:
2 hours with 45 intermission
Set sail on a musical voyage with Alexander Hamilton, as he croons to contemporary tracks on his mission to change America on stage. Watch the Tony, Grammy, and Emmy Award winning Lin-Manuel Miranda as he plays the role of a ruthless, yet ambitious leader ready to take on the world. This unlikely combination of a political drama and a musical masterpiece is sure to keep you glued on to your seats with its anchoring storyline and enchanting songs that you can tap your feet to throughout the show.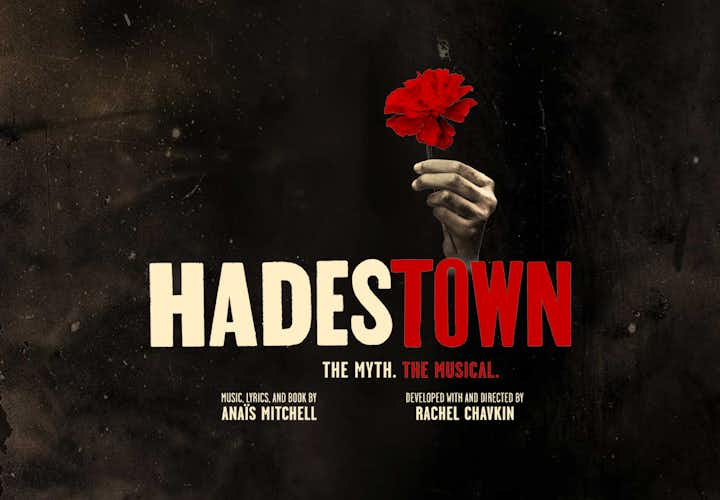 Hadestown
Musical
New Arrival
Tony Winner
Duration:
2 hours and 30 minutes
The critically acclaimed Hadestown created a buzz on The New York Times which stated that the play beautifully portrays the ancient myths of Orpheus and Eurydice, set to open during the month of April. It showcases a tragic love story which was initially acclaimed for its performance, Off-Broadway. This is an artwork of the genius director Rachel Chavkin and has been approximately capitalized for 11.5 million dollars and will premiere at the Walter Kerr Theatre.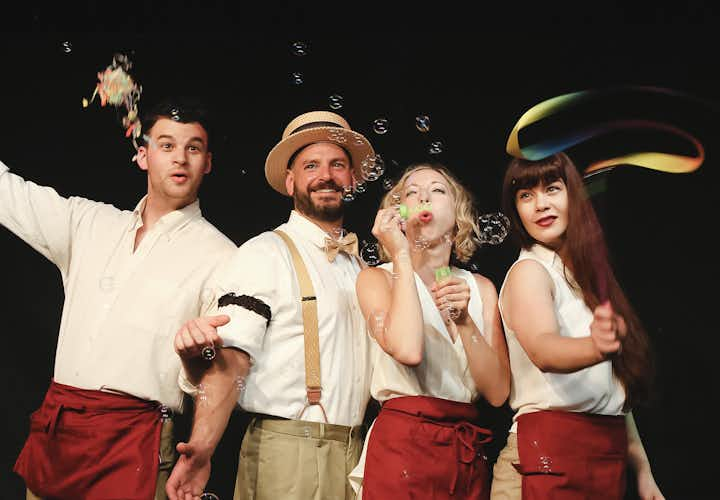 The Imbible: A Spirited History of Drinking
Musical
Off Broadway
Budget
Duration:
1 hour and 30 minutes
An educational entertainment musical that takes viewers on a 10,000-year journey across the globe detailing the evolution and significance of alcoholic beverages, 'The Imbible' is currently playing at the New World Stages/The Green Room. Based on the book (and lyrics) by Anthony Caporale, the show features original musical arrangements by Caporale himself and Josh Elrich (Voices of Gotham). Portraying the influence of alcohol on the Western Civilization, the cast includes the bartender, the cocktail waitress, the liquor runner, and the barback. The Backwaiters acapella group has played a key role in this charming and compelling show that has won the hearts of audiences and critics alike.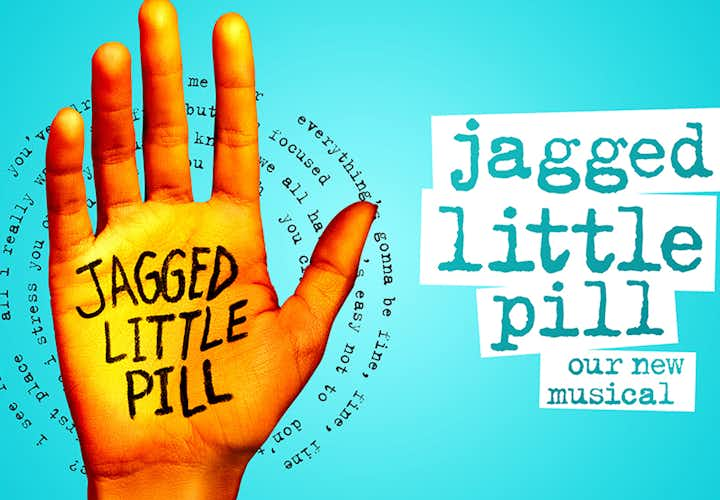 Jagged Little Pill
Duration:
2 hours and 30 minutes
Jagged Little Pill is a rock musical, inspired by Alanis Morissette's album of the same name, with a book by Academy Award winner Diablo Cody, and music by Morissette and Glen Ballard. The Healys are a seemingly picture-perfect family. But when the cracks beneath the surface can no longer be hidden, they must choose between maintaining the status quo or facing harsh truths about themselves, their community, and the world around them. The show features some of Morissette's iconic songs, including "Ironic", "You Oughta Know" and "Hand In My Pocket," and some brand-new numbers.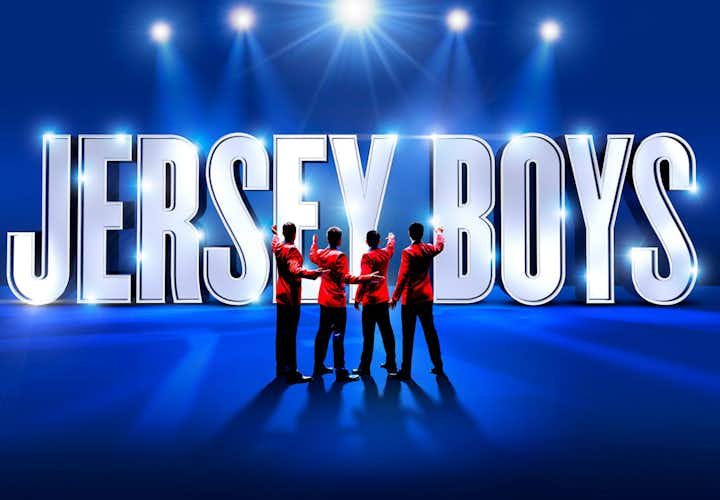 Jersey Boys
Duration:
2 hour and 30 minutes
Witness the spectacular rags-to-riches story of Frankie Valli and The Four Seasons unravel right before your very eyes in 'Jersey Boys', playing at the New World Stages. It is indeed a fascinating tale of a few blue-collar kids from the bustling streets of Newark trying to make it big in the world of music, one that needs to be on your Broadway bucket-list. Featuring iconic songs such as "Oh What A Night", "Walk Like A Man", "Big Girls Don't Cry", and "Sherry", 'Jersey Boys' has won five Tony Awards and registered a running period of over 11 years. We believe that's a sufficiently good reason for you to check out this musical which has been approved by none other than Frankie Valli himself.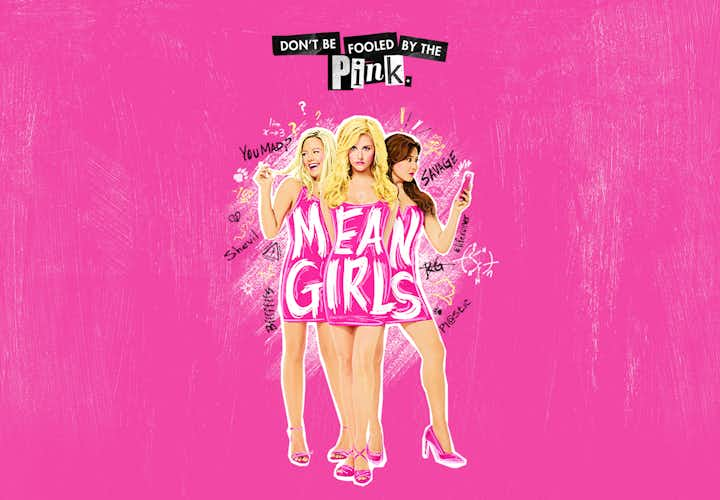 Mean Girls
The Broadway adaptation of the 2004 cult classic film of the same name, Mean Girls is off to a tremendous start on Broadway. Tina Fey has adapted your favorite suburban Illinois high school drama into a perfect Broadway musical - all with its own songs and choreography. Join Cady on her journey through highschool as she rises to the top and takes on the resident mean gang, The Plastics.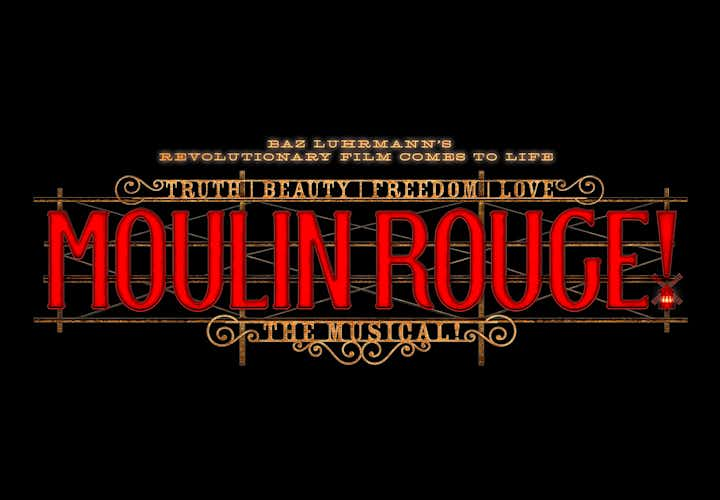 Moulin Rouge
This famous Hollywood classic movie turned into a stage show is set in the Parisian cabarets. It is the story of a romantic tale of a writer and cabaret dancer and will premiere during the month of June at the Al Hirschfeld Theatre. The musical is following the trend of converting acclaimed movies into stage shows. The show is a perfect example of grandeur in Broadway. The play features artists such as Karen Olivo and Aaron Tveit.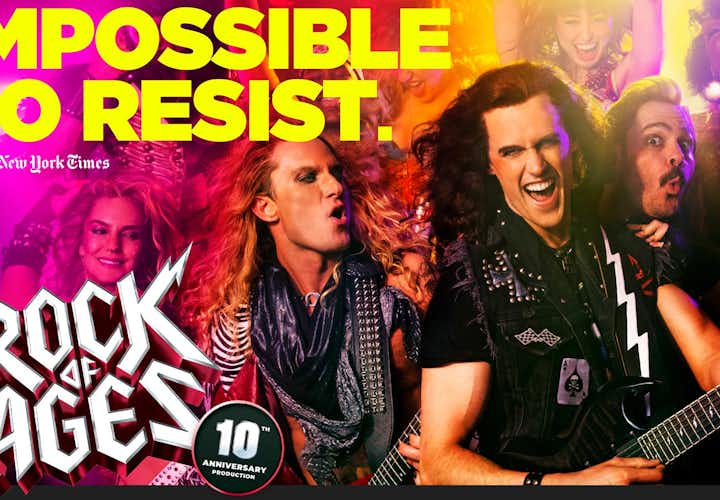 Rock of Ages
Off Broadway
Musical
New Arrival
Duration:
2 hours and 15 minutes
Rock of Ages is one of the longest running Broadway shows. Its mass appeal has earned the show worldwide fame. The multilayered plotline exposes the lead characters to adversaries and they attempt to overcome them keeping one eye on their aspirations. The show places a rockstar at the centre of its plot as he looks to realize his Rock'n Roll dream. Rock of Ages stars CJ Eldred, Kirsten Scott, and Mitchell Jarvis. It has till date accumulated five Tony nominations. The numbers of this play include hits like 'The Final Countdown', 'Don't Stop Believin', and 'We Built This City'.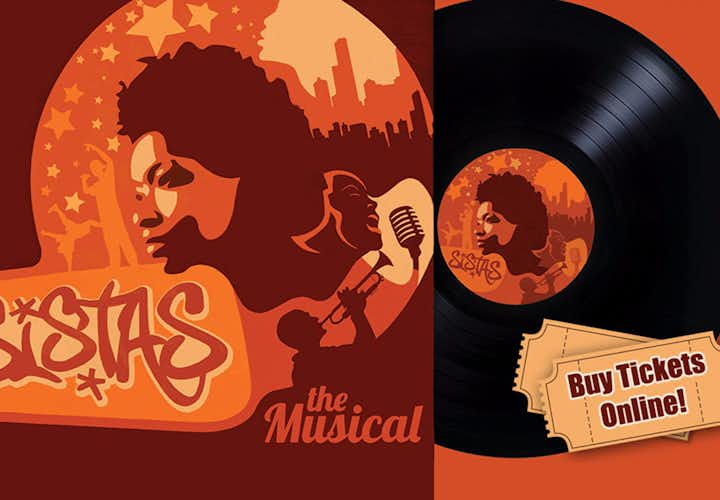 Sistas - The Musical
Off Broadway
Musical
Budget
Duration:
1 hour and 30 minutes
Sistas The Musical is all about the strength and resilience. The musical is an ode to African-American women, who went from persecution to empowerment - all within a century! The story begins with death of the family matriarch, and as the five women in her family clean her attic, they reminisce about their family history. This exuberant musical is homage to all the strong women who led the way for others!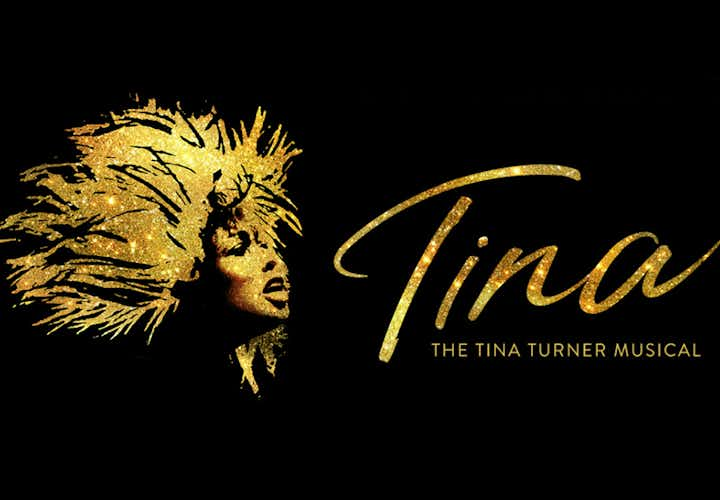 Tina: The Tina Turner Musical
Duration:
2 hours 45 minutes with 1 interval
Tina: The Tina Turner Musical is a tribute to the Queen of Rock 'n' Roll, who was way ahead of her time, and rewrote the rules set for people of her race, age, and gender. This new stage musical tells the story of a woman, with humble beginnings in Nutbush, Tennessee who dared to defy the norms and win 12 Grammy Awards in doing so. Featuring her much loved songs, the musical is written by Olivier Award-winning playwright Katori Hall and directed by the internationally acclaimed Phyllida Lloyd.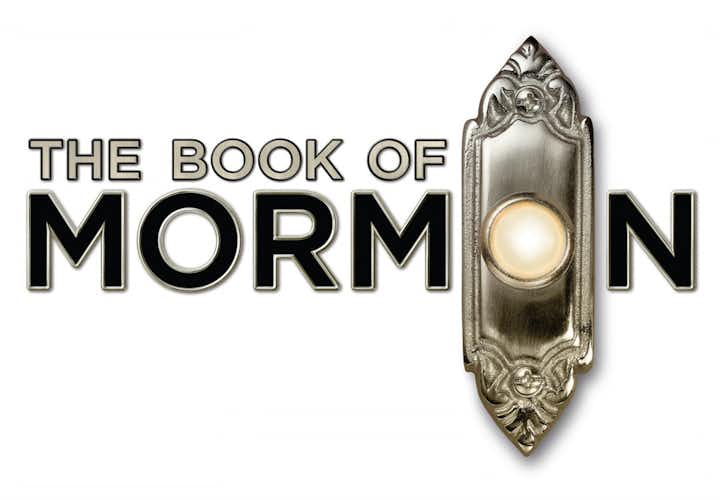 The Book of Mormon
Musical
Critics' Pick
Tony Winner
Duration:
2 hours and 30 minutes
In a world where taking offence has become a day job, The Book of Mormon goes ahead and presents an outrageously hilarious comedy about the quirks and intricacies of Mormon culture. A certified Tony winner from the masterminds behind South Park, the show is satire and black comedy at its best.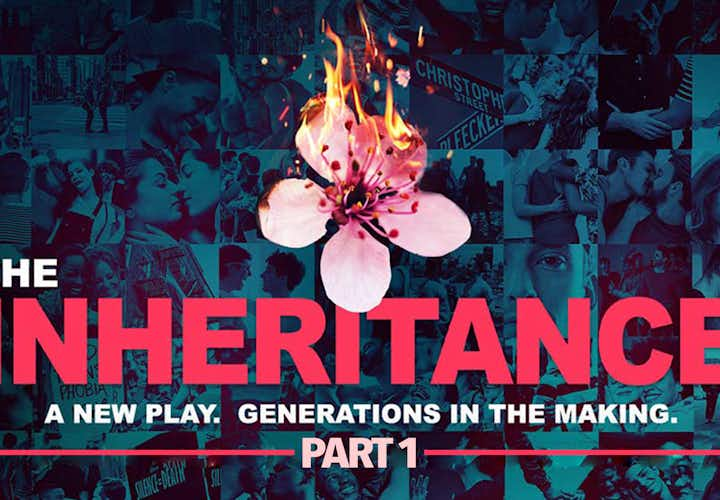 The Inheritance
Duration:
3 hours 15 minutes
The Inheritance is a play by Matthew Lopez, inspired by the novel Howards End by E. M. Forster. The two-part play follows the lives of three generations of gay men searching for a community they can call their own, and the tears, laughter, conflicts, and heartbreak they go through. The play, with its wicked humor, makes you question how much you owe to the previous generation and the role you play for future generations.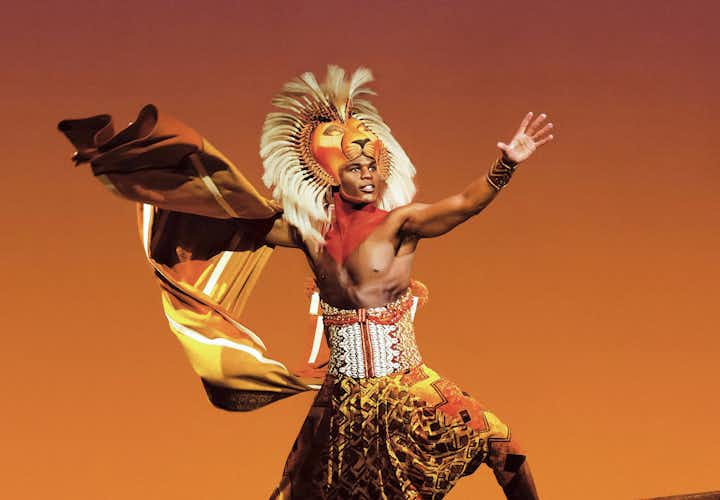 The Lion King
Musical
Kid Friendly
Tony Winner
Duration:
2 hours and 30 minutes
Broadway's third longest-running show and the highest grossing production to date, The Lion King is a colorful production, full of life. An enchanting show for children and full of nostalgia for adults, this coming of age story is one the theater's most spectacular shows. With handmade props and stellar production design, enter julgle atmosphere we all know and love.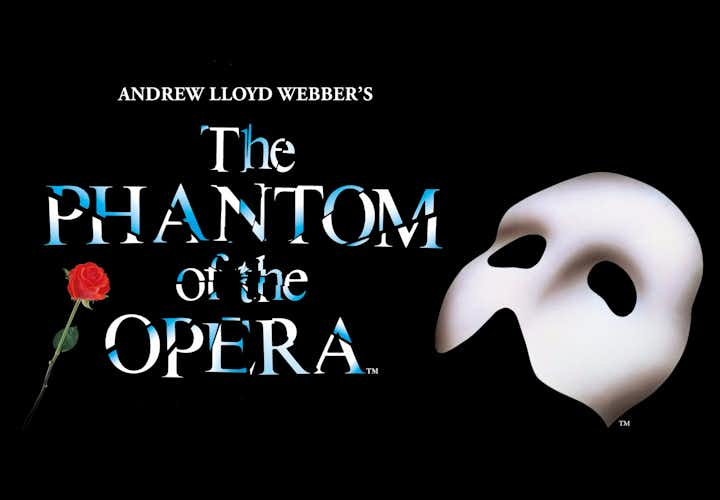 The Phantom of the Opera
Musical
Budget
Critics' Pick
Duration:
2 hours, 30 minutes
If an offbeat romance with a generous helping of mystery and a dash of fantasy excites you, The Phantom of the Opera, the longest-running Broadway show ever (!), is where you should be at. Join the elusive Phantom and Christine, a young soprano, as they engage in a torrid, unconventional romance, backed with some iconic songs like the Music of the Night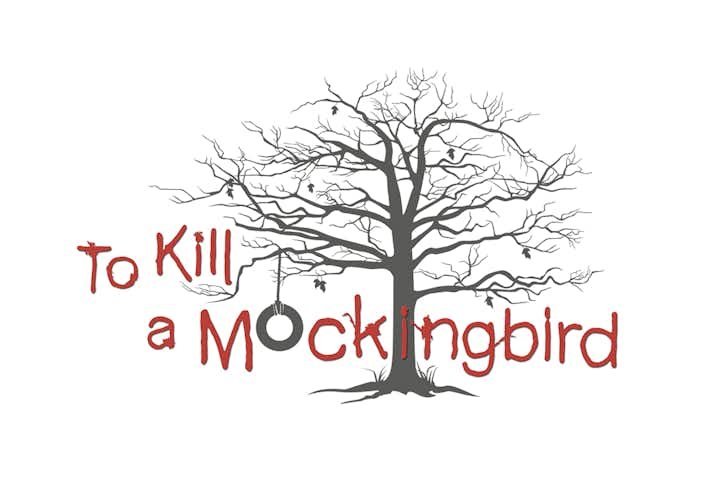 To Kill a Mocking Bird
Academy Award winner Aaron Sorkin coupled with the Tony Award winning Bartlett Star, bring forth a classic spun into a glorious Broadway production with To Kill A Mockingbird. Starring the talented Jeff Daniels, Celia Keenan-Bolger, Will Pullen and Gbenga Akinnagbe, the captivating plot focuses on a harrowing court trial. Join Atticus Finch, a lawyer from the Depression-era South, as he defends a black man from an underserved rape charge, and his children against the prejudicial views of the society.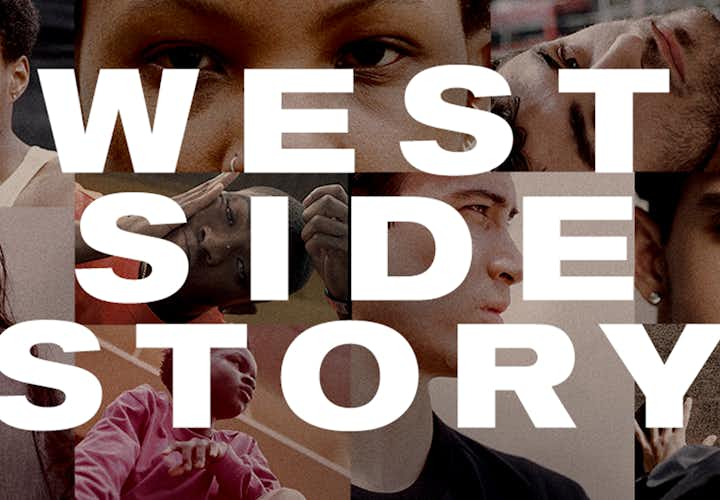 West Side Story
West Side Story is one of Broadway's greatest musicals of all time. The show features songs, including 'Maria', 'Tonight', 'I Feel Pretty' and 'Somewhere', which are popular even today. The story revolves around two young people whose happiness is destroyed by the rift between two rival gangs in New York City's urban jungle. The Jets, sons of previous immigrants to America, battle the new arrivals from Puerto Rico, the Sharks, for domination of the streets.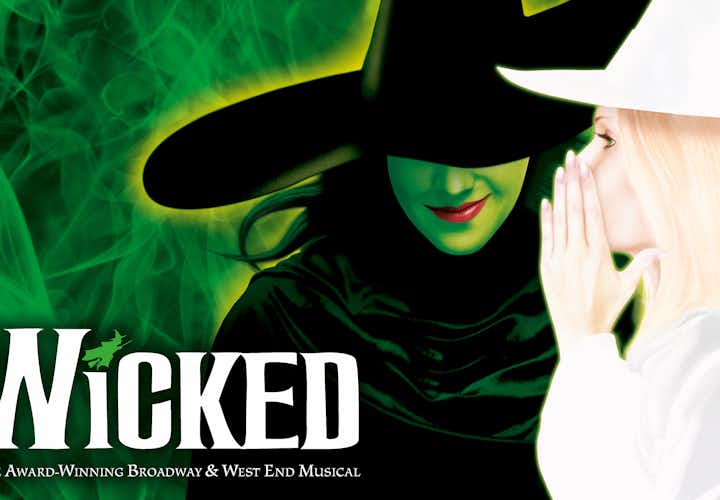 Wicked
Musical
Kid Friendly
Critics' Pick
Duration:
2 hours and 45 minutes
A modern twist on The Wizard of Oz, Wicked has been defying standards and gravity (if you know what we mean) for more than a decade. With the perfect balance between catchy yet meaningful songs, and the sort of behind-the-scenes wizardry that only a stage show allows, this musical is fantasy tale that echoes human sentiments.
From plays to musicals to fun-filled Christmas shows, this list of best Broadway shows should act as a perfect guide for you while exploring Broadway.

Enjoy some of the best 2019 Broadway shows in NYC while they're still running and let us know what you thought of them!
More Broadway Guides
---
For more Broadway information, here are some helpful quick links!