Broadway, New York
---
Perhaps the pinnacle of performing arts, Broadway is your go-to place if you're looking to catch a play in New York (or maybe anywhere in the USA!). Founded in the late 19th century, Broadway is where the biggest actors and directors in the world collaborate and produce theatrical masterpieces. No trip to New York is complete without a Broadway experience, so head out and catch your favourite show at any one of the 41 theatres in the Broadway district. Before you go, here are some theatre etiquettes that could come handy.
20 Broadway Theatre Etiquettes You Ought To Know
---
Theatre folk are meticulous in their conduct and will ask you to follow a few rules and regulations. Knowing and following basic theatre etiquettes will not only help you, but it will help out your fellow patrons, the staff, and the performers. Here we take a look at 20 such Broadway theatre etiquettes that one should follow when attending a Broadway show.
1. Dress appropriately
An unspoken rule of attending the performing arts is that one should dress to impress. It is not like the yesteryears when formal clothing was the only way to attend a Broadway event. However, the theatre still holds its patrons to high standards, hence wearing appropriate clothing is considered more of a necessity than an option. Some basic rules you can follow are: no shorts, no open toed shoes, no revealing clothes and no t-shirts with inappropriate writings.
2. Be punctual
Perhaps the most important aspect of a theatre show - arriving on time. You do not want to be the guy that interrupts the show, walking in the middle, while everyone else including the stage actor is trying to focus on the task at hand. Nowadays, some theatre do not allow late comers, so you'll have to watch the show from a screen in the lobby and enter post intermission. Theatre doors open 30 minutes before the start of the play. Lines might be long, however, do arrive before the printed time on your ticket.
3. Get your affairs in order
Be it taking off your jacket, coat or hat - do it all before the play starts. Movements during the play can be very distracting, for both the viewers and the actors. Ensure that you are at your most comfortable when sitting down.
4. Keep it mum
It is always advisable to not talk during the performance. Not only is it disturbing to the audience and performers, it is also very inappropriate. Whatever gripe or observation you may have, you can address it during the intermission or after the play concludes.
5. Applaud and cheer at the end only
While certain shows might allow you to applaud during the end of songs and entrances, if you are unaware of such rules; reserve your applause for the end. You can take a look at the playbill to get a better idea of when to applaud during a performance. It would be rude if you did not cheer after the performance as actors spend a great amount of time perfecting their act and you must respect their efforts.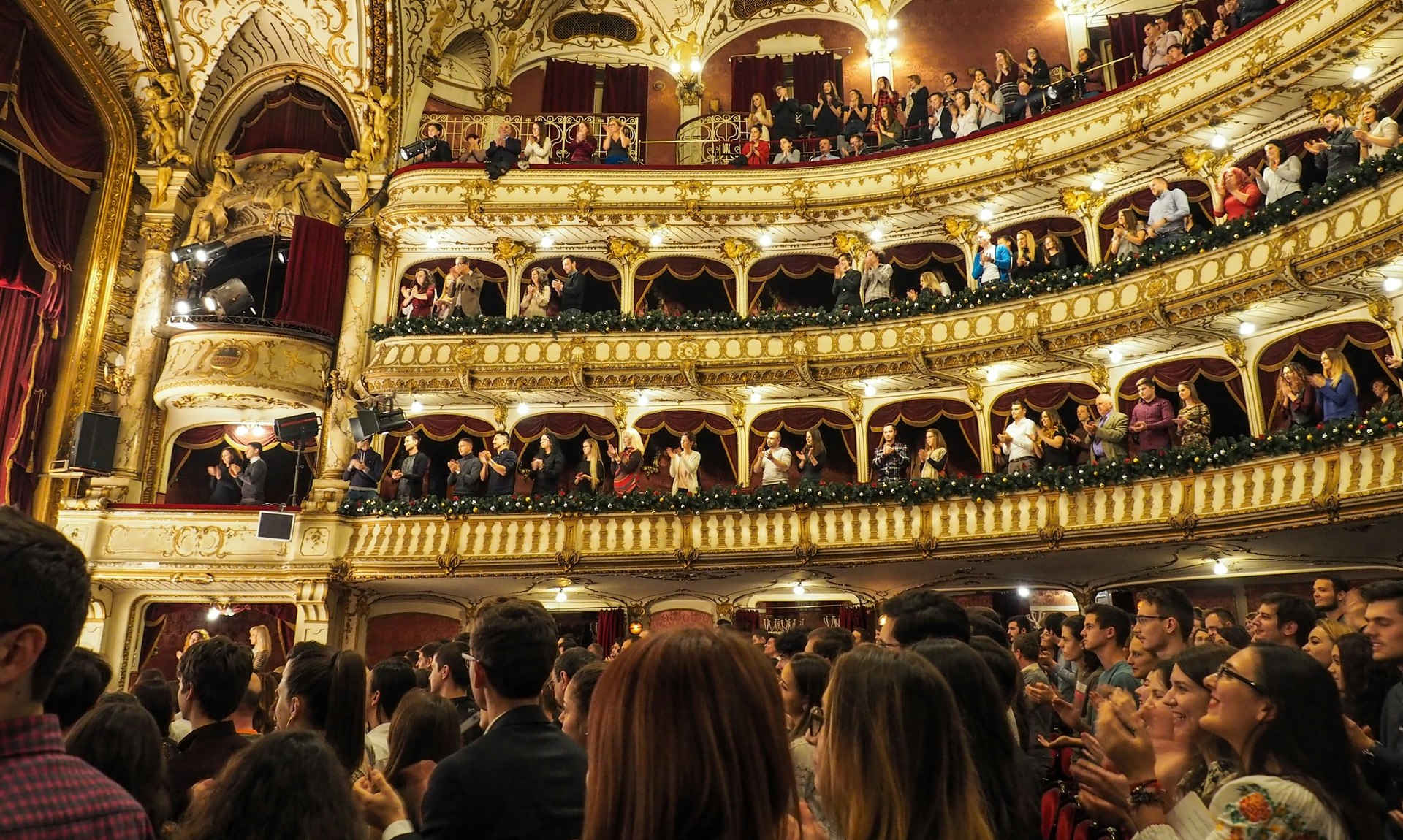 6. Avoid using cellular devices
Perhaps the most important rule in theatres, cellular devices should be kept in silent mode. Many fiascos have emerged due to this, from actors calling out audience members to performers blatantly throwing the device away; a ringing cellular device can cause chaos. Keep your phones away as the bright lights and the notification tones can be disturbing even for fellow audience members. You should also refrain from taking pictures.
7. No food & drinks inside the theatre
In certain theatres you can take in food items, however, it is usually frowned upon to eat during a performance. If you feel that your hunger is simply insatiable, you should ensure that you do not make noise while you chew, your food is unwrapped and ready to be consumed before a performance. Audiences will be disgruntled to hear crinkling sounds and if you can avoid eating during the performance, leave it for the intermission or after the show.
8. Stay for the curtain call
A theatre etiquette that is often ignored, you should always stay back for the curtain call. It is considered extremely impolite to leave. While it may be okay in cinemas, curtain calls in theatres is a very important part of the show. This is where the actors, directors, producers, playwrights, and all members of the show are lauded. Not only does it show courtesy to stay, but the actors also find it incredibly grateful that audiences appreciate and respect their performances.
9. Autographs are not impolite, if asked the right way
No it is not, however, you should do so in a very polite and calm manner. It is customary to see a bunch of people waiting near the stage door to get the autographs of their favorite actors, they might simply decline to sign anything. Some of the biggest actors in Hollywood perform on Broadway and hence it is a common ask, however be respectful of their rights, if they refuse to do so, they might have reasons for it.
10. Those in the front row must be extra quiet
Not all actors use microphones that are taped to their bodies. Some of them use microphones on the floor and if you're in the front row for such performances, your whisper will probably echo all around the theatre.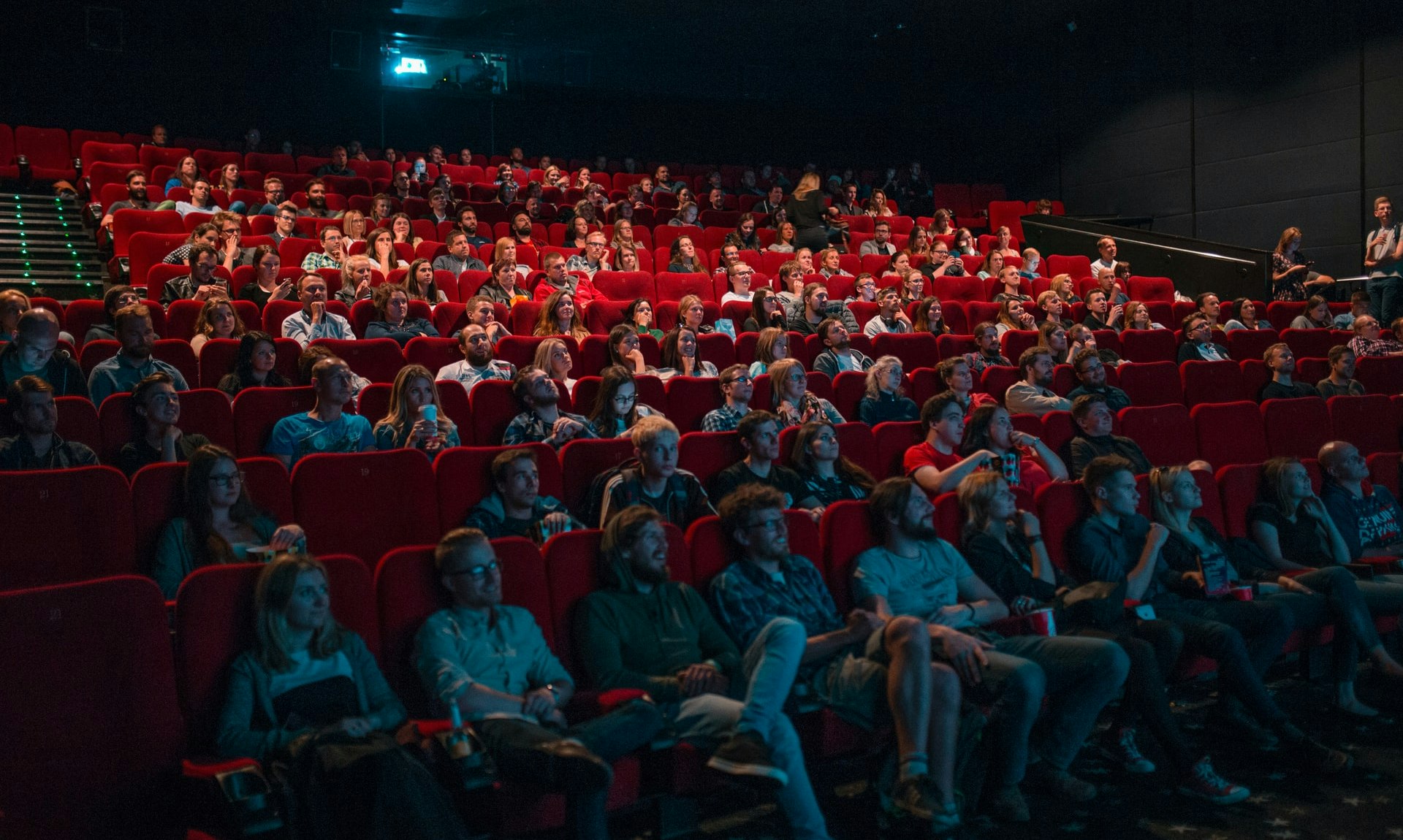 11. Theatres have the best merchandise
Buying merchandise of your favorite shows not only shows your support, but also helps them keep the show running. Oftentimes, you will want to check online on websites if they will have a certain item, however, more often than not it will not be available. The theatre is a great place to purchase merchandise, however, do wait till the end of the show to do so.
12. Do not use flash photography
An annoyance and perhaps even more, do not take pictures of the performing cast, with or without a flash. It is not only extremely distracting, but it is also very impolite in front of the other audience members. You can take pictures before the show begins, be it selfies or panoramic shots, however, once the show begins, do keep your phones in your pockets.
13. Use the loo beforehand
Bathroom lines can be excessively long and irritating during intermission. It is advisable to go to the loo before the show begins. If you are watching a family show and have little ones with you, then going to the loo beforehand is a must. You will not want the kids getting restless and naggy. They can be a disturbance to the audience and performers, the kids will also feel more relaxed if they go beforehand.
14. Avoid bringing luggage
Seats in the Broadway theatres are often very snug, hence it is advisable to not bring any backpacks or shopping bags to the theatres. It might cause a lot of discomfort to your neighbors as well. All baggage also gets searched thoroughly by the security, thus creating more hassle for you than it already is.
15. Read the playbill!
In order to get a good idea of what the play consists of, the duration of acts, which actors are playing what roles, intermission timings and more, you should read the Playbill provided on your seats. You will also find some stellar recommendations for restaurants and bars nearby once your show concludes.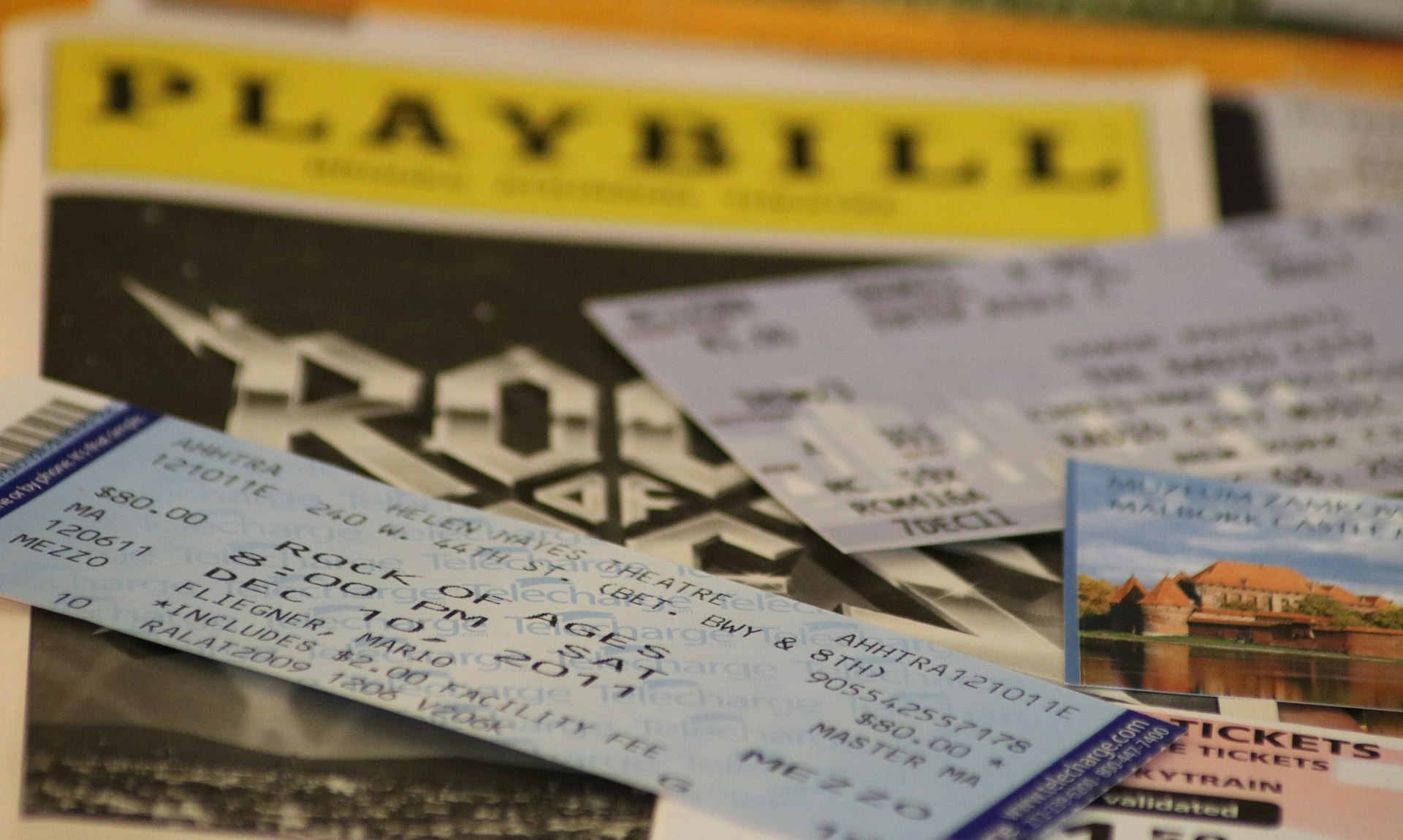 16. Keep comments neutral or positive
While it is important that you have your opinion on the show and that everyone is entitled to one, be careful when speaking them out loud in the theatre. It is advisable to moderate it while in the theatre as you never know what director, actor or their family member is sitting nearby.
17. Do not litter
Theatres are generally very well kept places and littering is frowned upon. Certain theatres have bars and some of these are the best in the city. Naturally, audience members are inclined to visit them and carry a beverage to the show. While it is not necessarily frowned upon, do ensure that you keep a track of the bottles and glasses you bring to your seat. Once the show has concluded, ensure that you dispose of the litter.
18. Bring a jacket or a light sweater
Theatres can get chilly once the show begins, this is due to the fact that performers need to keep cool. The harsh stage lights along with their performance can make it tough for them to perform to their best. You should get a light sweater or purchase a show-themed sweatshirt to keep warm.
19. Do your research
It is important that you read reviews and critical responses of the shows in order to get a good idea of what to expect from them. Certain performances can feature lighting and sound systems that might trigger people with light and sound sensitivity. There are other shows that take the comical tune to something that is suited to younger audiences, hence it is advisable to read reviews before bringing the elderly and children to shows.
20. No obligation to stand
When most shows conclude the audience members stand and applaud the cast and crew for a fantastic performance. More often than not, you will see that audiences are split between whether to stand up and applaud or sit down and do the same. If you believe that the cast was great and even if a singular performance managed to leave a mark on you, stand up and applaud. However, there is absolutely no obligation to give the cast a standing ovation just because everyone else is.
More Broadway Guides
---
For more Broadway information, here are some helpful quick links!