For anyone looking to experience the energy and vibrancy of London's nightlife, a cabaret show is an excellent way to do so. From the electric atmosphere and diverse performers to the chance to explore a piece of history, attending a cabaret show in London is sure to be a memorable experience.
With our guide to the best cabaret shows in London, you'll be able to find the perfect show for you and your friends in no time!
What is Cabaret?
---
A cabaret is a form of entertainment that typically includes singing, dancing, and comedy. It originated in France in the early 20th century and has since become popular around the world.
Cabaret can be performed in many different venues, including nightclubs, bars, restaurants, and theatres. There are many different types of cabaret, ranging from traditional to modern. Traditional cabaret typically includes music from the early 20th century, such as Jazz and Blues. Modern cabaret can include a wide range of music, from Pop to Rock.
Cabaret is a great way to enjoy an evening out. It is also a great way to see some of the best performers in the world. Whether you are looking for a traditional or modern cabaret, there is sure to be a show that you will enjoy.
Best Cabaret Shows in London Right Now
---
Cabaret Shows have a long history, holding slivers of London's culture for centuries. Hence, watching the top-rated cabaret shows is your best bet to getting a glimpse of the city's culture and thriving nightlife in one shot!
Here are our top cabaret show picks you must watch while in London:
How to buy London Cabaret Show Tickets?
---
Going to a cabaret show in London is a great way to spend an evening, but the tickets can be expensive and it's hard to know which shows are worth seeing!

You can always stand in the queue and book your tickets, however we recommend booking the Cabaret Tickets online with Headout since you can avoid the last minute hassle - which may, or may not get you a ticket! Also, you get the best seats and can save some pounds with additional discounts when booking London Theatre Tickets from Headout!
Top 3 Reasons to Watch a Cabaret Show in London
---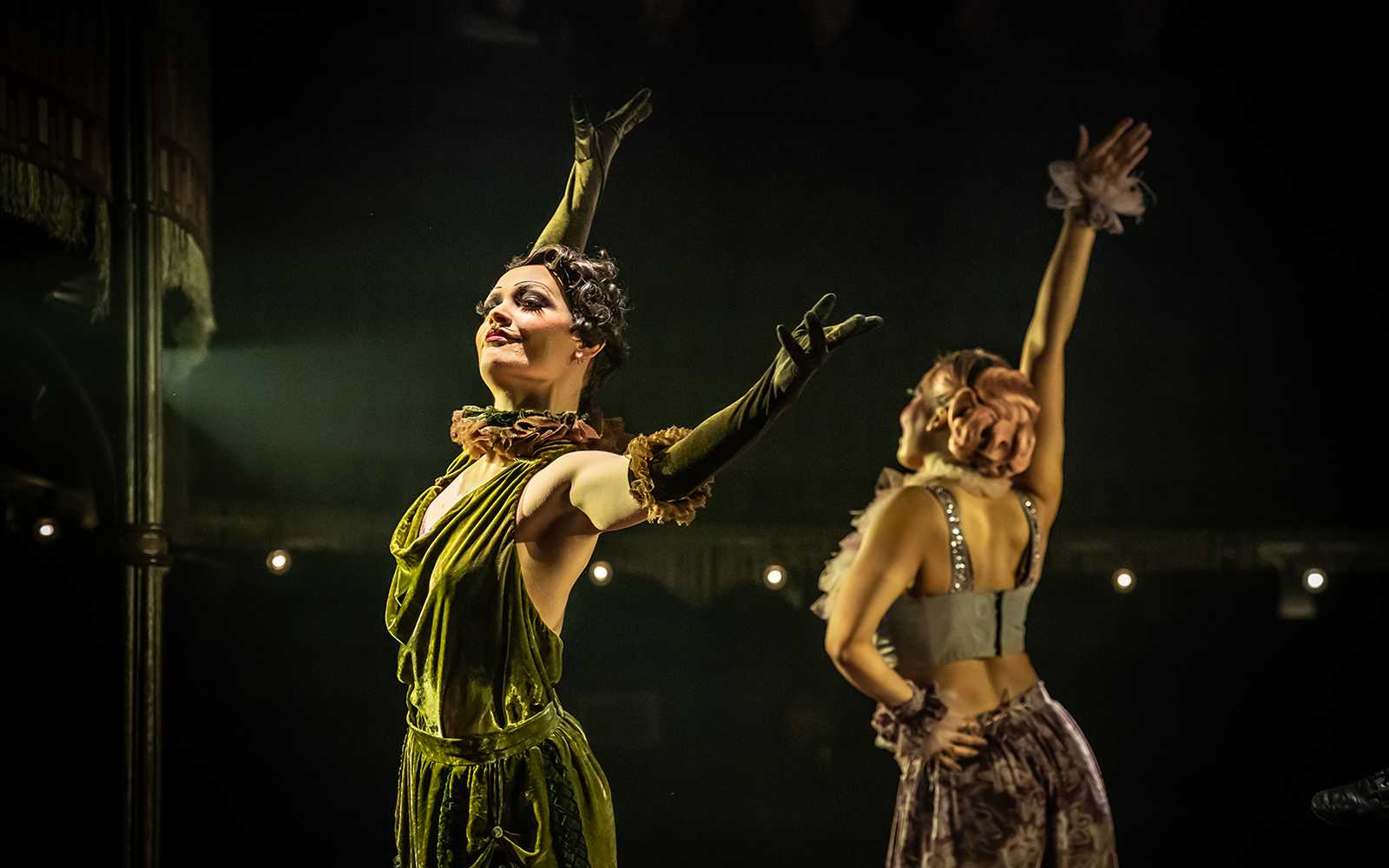 A cabaret show in London is sure to provide an electric atmosphere that is full of life and energy. There are no two nights alike as each show features different music, comedy acts and dancers all brought together by a charismatic master of ceremonies. These shows often feature elaborate sets, costumes and props that help to create an immersive experience for the audience.
Cabaret shows in London offer the opportunity to see some of the most talented performers in the world. These acts feature performers from a variety of backgrounds and cultures, giving audiences a unique and diverse experience. From acrobats and musicians to comedians and dancers, these performers are sure to captivate and entertain any audience.
Attending a cabaret show in London is an opportunity to experience a piece of history. Cabaret has been popular in London for centuries and the shows today are a testament to that long-standing tradition. It's an opportunity for audiences to explore a culture all its own, full of music and laughter, while also taking a step back in time.


5 Interesting Facts to Know About Cabaret
---
Cabaret shows have a long and fascinating history that dates back to the 19th century. Originating in France, these events were often hosted in cafés and bars by performers who would entertain audiences with song and dance.
Cabarets thrived in Germany in the 1920s, known as the Kabarett. However, under Nazi rule many cabaret artists were exiled, killed or in concentration camps.
The modern cabaret is a direct descendant of these original shows, but with a more theatrical approach. Cabarets typically feature comedic skits and musical numbers that comment on current events or explore social issues.
Cabaret shows are popular all over the world, with venues in many major cities as well as more unusual locations like cruise ships.
The fun dynamic between the audience and cabaret performers is what keeps the show running. Hence, audience participation is integral and often encouraged during cabaret shows, giving attendees the chance to become part of the performance.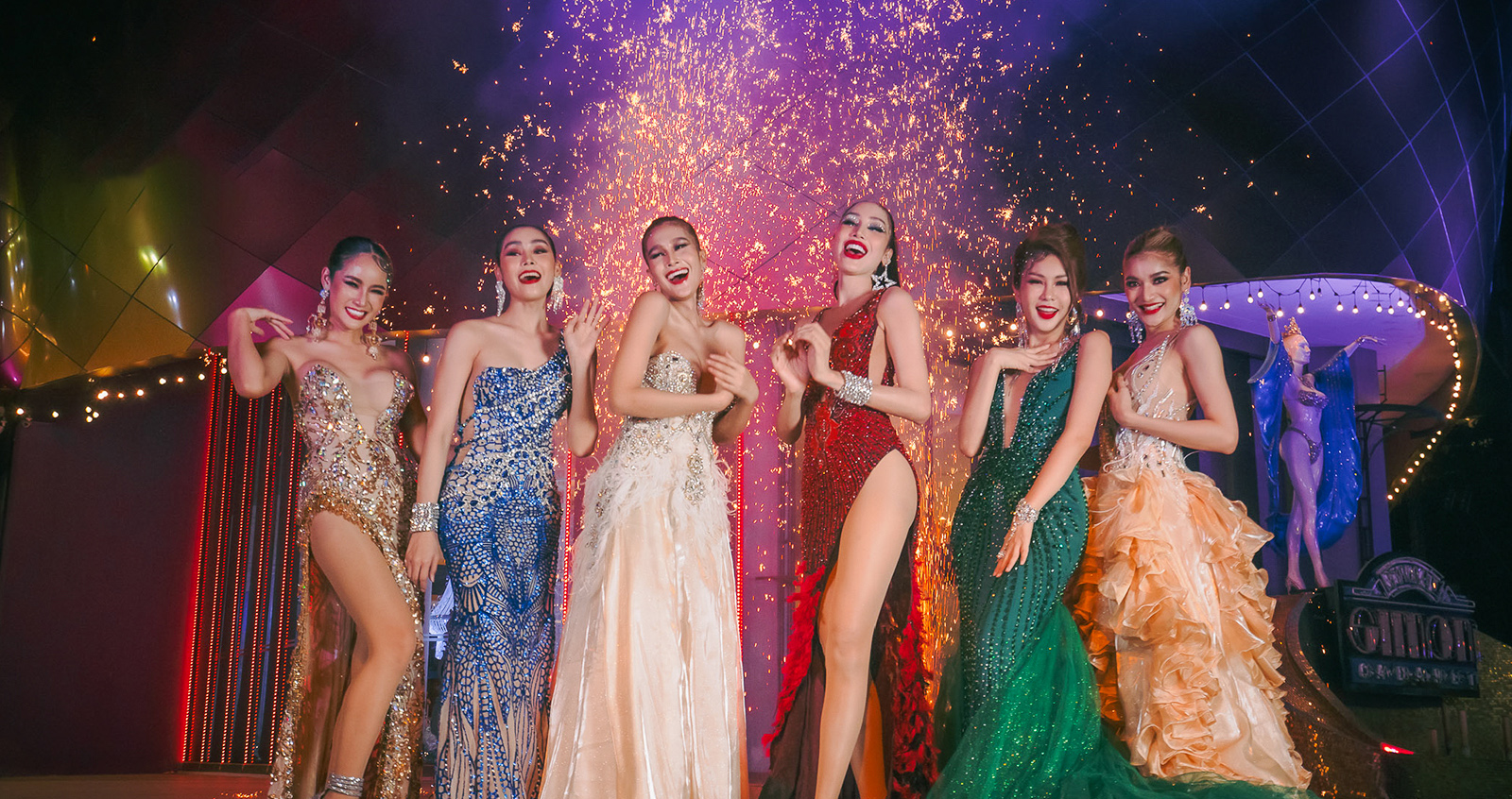 How to Dress for a Cabaret Show in London?
---
Cabaret shows tend to be quite formal occasions and it is important to dress appropriately. It's best to err on the side of caution and go for a smart-casual look. This can include a nice dress or shirt and trousers, as well as smart shoes and accessories.
If you are attending a particular type of show, such as a burlesque performance or comedy night, it can be helpful to dress in keeping with the style of the show. For example, a burlesque performance might lend itself more to glamourous attire such as sequins and feathers, while a comedy night could be a more relaxed affair.
It's also important to remember that many of London's cabaret venues can be quite intimate, so it's best not to wear outfits that are too revealing or ostentatious, as it can make the atmosphere uncomfortable.
Finally, when attending a cabaret show in London, never forget your manners and etiquette. The performers will appreciate your respect and enthusiasm, and you'll be sure to have a great night out!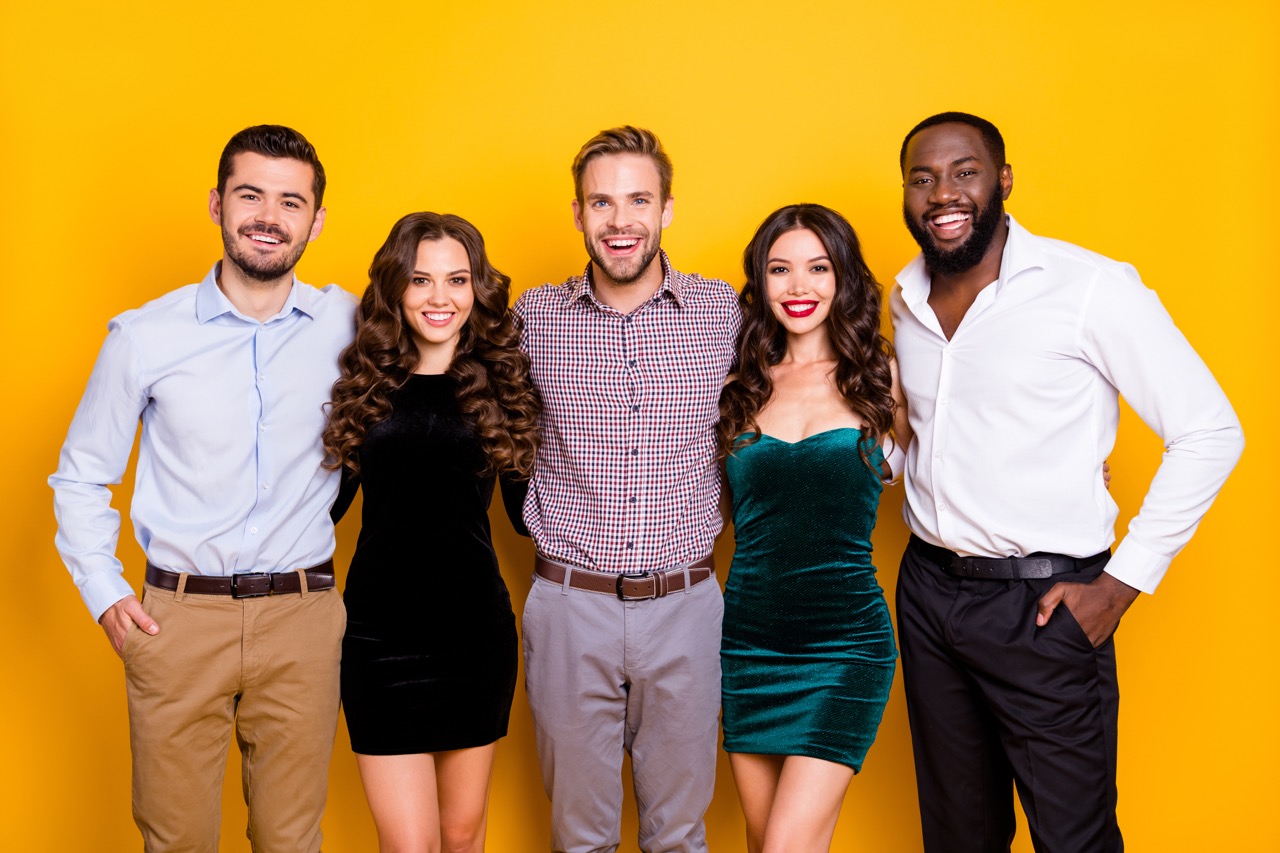 Top 5 Tips for a First Time Cabaret Watchers
---
Before attending a cabaret show, it's important to understand what to expect from the event. Here are some important things to know before watching a cabaret show in London:
It is important to book the London Cabaret Tickets early. Ticket prices vary depending on the venue and type of performance, but the best seats are always the first to be sold out.
It is essential to understand the format of a cabaret show. Typically, the performance consists of a combination of spoken word, song and dance. The performers may also incorporate comedy into their acts to create an unforgettable experience.
The types of performances that occur during a cabaret show can vary greatly depending on the location and the type of venue it is held at. For instance, shows at a traditional cabaret theatre may feature classic acts such as burlesque, vaudeville and musical theatre. On the other hand, if the show is held in a nightclub or bar setting, it could include more modern styles of performance such as stand-up comedy or hip hop dancing.
It is also important to know the atmosphere and dress code of the cabaret. Some venues require attendees to dress in a certain style, such as business formal or cocktail attire.
Be wary of the fact that many shows feature dim lighting and may not be suitable for children due to their mature content.
FAQs
---
There are several great cabaret venues in London, including the Playhouse Theatre, The Hippodrome Casino, and more.
It depends on the venue you go to and the show itself. Typically, most venues have an age limit of 18+, but it's always best to check with the individual venue before purchasing tickets.
Ticket prices vary depending on which show you see and where you sit in the theatre. Prices tend to range from £30 - £60 or more.
Cabaret shows generally combine elements of song, dance, comedy and theatre in a unique way. Most shows will feature professional performers and up-and-coming talent, providing an eclectic mix of entertainment that will leave you wanting more! You can expect to see a wide variety of styles during your cabaret show - from traditional burlesque to modern-day comedy sketches.
Yes! Make sure to plan accordingly and arrive early as some shows may require you to be seated prior to the start. Also, many of the cabaret venues are small and intimate, so you may want to bring an extra layer of clothing in case it gets chilly! Finally, be sure to check out the venue's website for any dress code guidelines or other necessary information.