Three different cities, three different observation wheels, and three vastly different experiences - are there any similarities? Well, read this blog to find out!
If you're confused, let us help you out. Observation wheels (aka Ferris Wheels) have been an age-old attractions and 'places you must visit' for a long time now - over a wide variety of cities. Among the new and the old though, three particularly stand out:
And what we're going to do today (or whenever you read this) is analyse these three - see what stands out, and what doesn't. Cool? Cool.
Ain Dubai

Book Now

London Eye

Book Now

High Roller

Book Now

Timings

Day/Night Experience: 12 pm to 10 pm
Sunset Experience: 6 pm to 9 pm (April to September)
5 pm to 8 pm (October to March)

Monday to Sunday: 11 am to 6 pm

Monday to Thursday: 4 pm to 12 midnight
Friday to Sunday:

1. Daytime Tickets - 12 noon to 3:59 pm

2. Nighttime Tickets - 4 pm to midnight

Google Map Directions
Get to Ain Dubai
Get to London Eye
Get to High Roller
About
Ain Dubai is the world's largest and highest observation wheel, that's a fact. What Ain Dubai also does, is it promises a 360 degree view of the city and its coastline - and delivers!
Your chance to gaze upon London from a unique, elevated standpoint. Located right in the heart of the city, the London Eye essentially guarantees stunning views, and it doesn't help that it's been featured in several films and TV shows already!
If there's one must-visit in Vegas, it's the High Roller - with the numerous other attractions that there are! xD Located right in the hub of all things dining, shopping and entertainment in the LINQ district - the High Roller takes you on a 30 minute adventure over Sin City.
Views
With the structure as tall as 250m, you'd expect the views to be mind-boggling. And guess what? They are! During the experience, expect 360 degree views of Dubai and its iconic landmarks like Burj Khalifa (duh), the Palm Jumeirah and Burj Al Arab, among others.
From a height of 135m, the London Eye provides you with views of iconic London buildings like Buckingham Palace and Big Ben. More landmarks? Yes please! St. Paul's Cathedral, Westminster Abbey, and Trafalgar Square, are all the buildings you'll be able to take in (off the top of our heads)
Get views of Sin City from approximately 165m above ground level. While you're at it and feeling like you're on top of the world (quite literally), don't forget to look for the LINQ fountains that change actually change colours to match the fountain. Our mind = blown!
Pre-Experience
Before you hop onto the capsule, visitors can experience an extremely unique experience in a 4D cinema - which essentially features a portrayal of Dubai's history and advances.
NA
NA
Experience
Also known as Dubai Eye or the Dubai Ferris Wheel, Ain Dubai will give you a bird's eye view of this gorgeous city. From the Burj Al Arab to Palm Jumeirah, and the entire stretch of Dubai Marina, this view is something you'll remember for a while.
London Eye is one observation wheel that stays true to its name. 30-minutes in a pod WILL show you everything there's to see in London (the iconic landmarks, at least) from a bird's eye view. There's a reason it's London's most popular paid attraction, don't you think?
The perfect way to catch-up with your friends, soak in the city, get multiple pictures for the Gram, and stay hydrated with alcohol - a 30 minute ride on the High Roller is all you need. So, what are you waiting for?
Mobile Tickets
Yes
Yes
Yes
Ideal For:
A romantic night out with your partner and/or a family that loves sightseeing
Families, Tourists, Locals - everyone essentially
A huge group of friends who truly want to live up to the Vegas spirit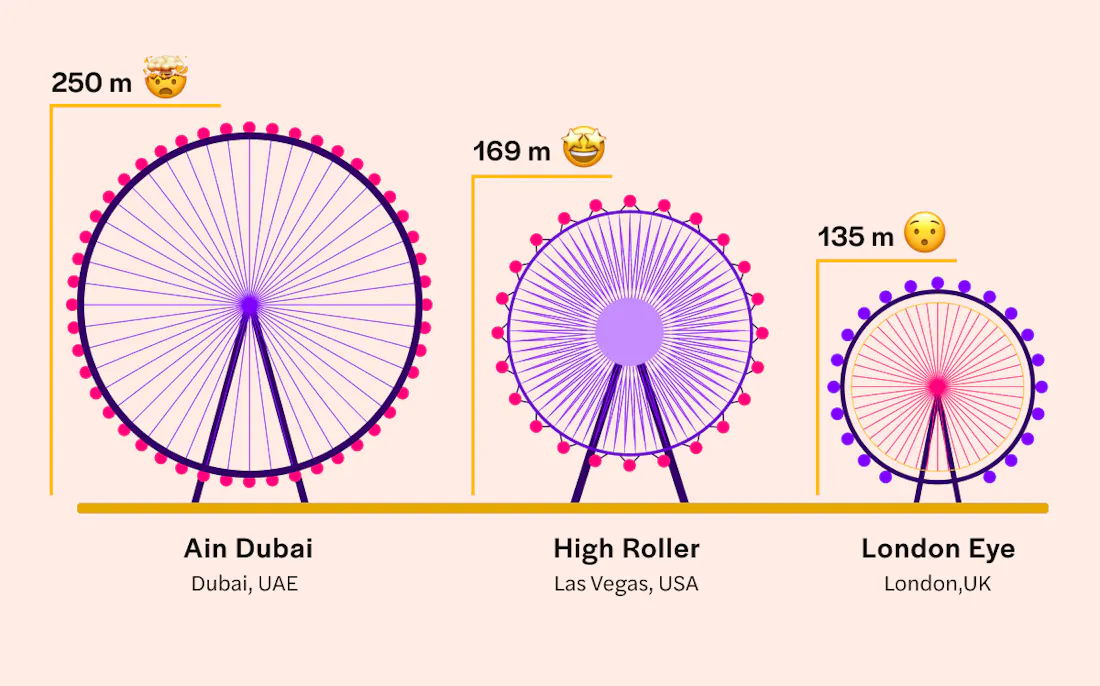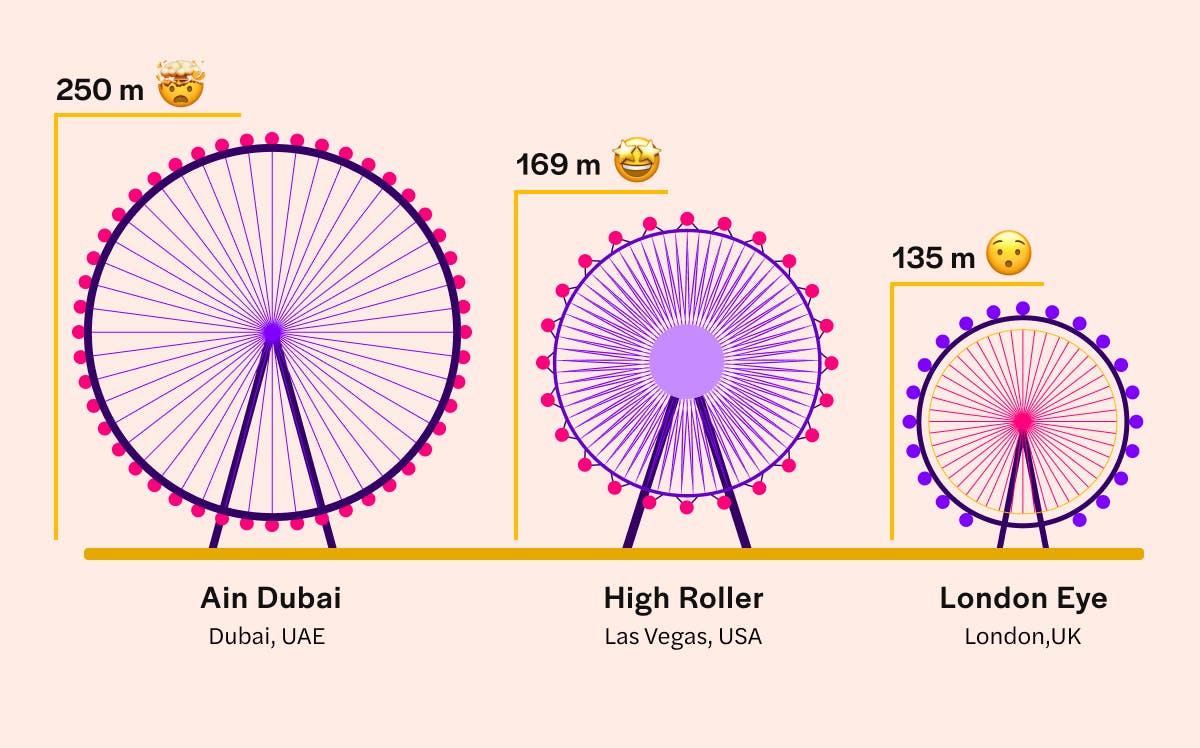 Why these observation wheels are worth your time?
---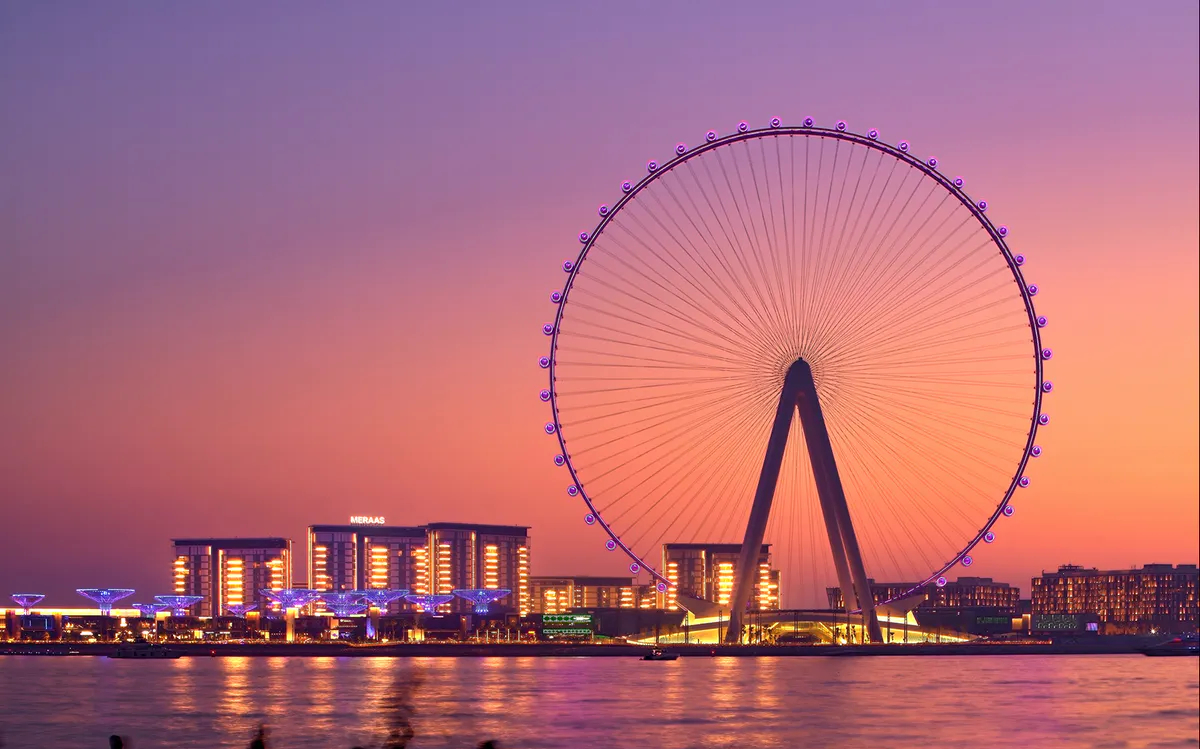 Ain Dubai
Towering at 250 m, Ain Dubai knocks out the London Eye and the Las Vegas giant wheel by a significant margin, making it the tallest Ferris wheel in the world once it opens to the public!
The length of each run on the ferris wheel is longer than a full-scale football pitch!
The Ain Dubai is expected to feature the world's highest rope-climbing platform at a height of 150 m.
Ain Dubai can accommodate about 1900 visitors per ride in its 48 capsules.
9000 and counting tons of steel has been used to construct the Ain Dubai
Ain Dubai has used about 25% more steel than what was used to build the Eiffel Tower!
Each leg of Ain Dubai stands at a height of 126 metres and is long enough to fit 15 London buses.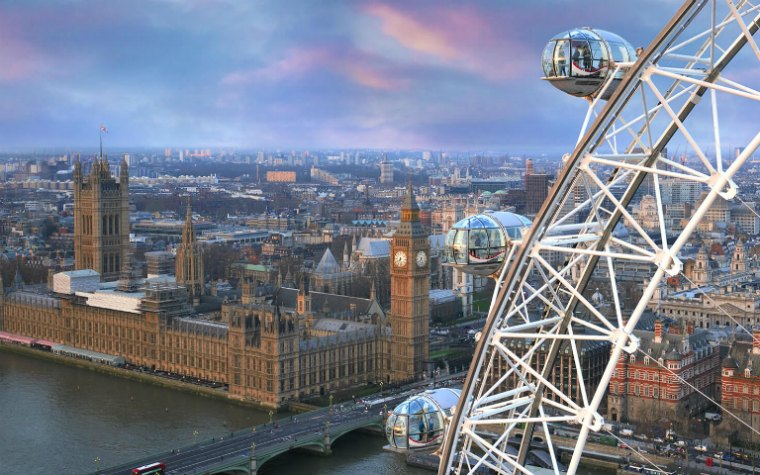 London Eye
Although it looks like one, the London Eye is not a Ferris Wheel. It is only supported on one side, and can only be called a cantilevered observation wheel.
The London Eye has more visitors per year than the Taj Mahal and the Pyramids of Giza.
On a clear day, you can see as far as 40 kilometres (or 25 miles) from the London Eye.
There is no capsule number 13 on the London Eye as the number is considered to be ominous.
British supermodel, Kate Moss, currently holds the record for the most number of times a UK-based celebrity has been on the London Eye. She has been on it over 25 times.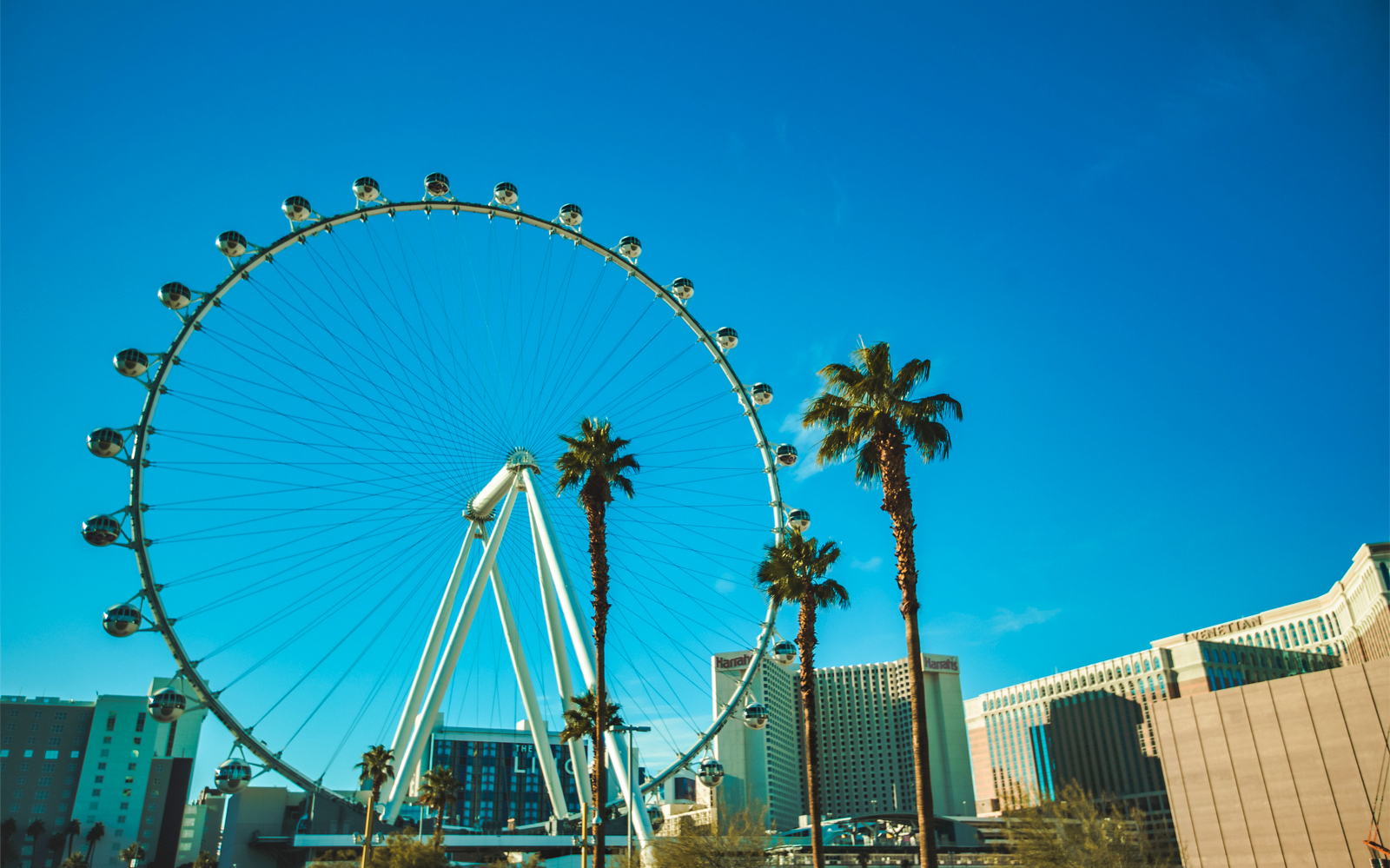 High Roller at the LINQ
The High Roller is the new focal point for any first-timers (or second-timers for that matter) in Las Vegas.
At 550 feet above ground level, brace yourself for some stunning sights and unmatched sightseeing opportunities.
Step into an air-conditioned cabin that takes you on a 30-min adventure, providing panoramic views of Sin City
Access to the in-cabin open bar, replete with a bartender, makes sure you have a ride worth remembering.
Look out for the LINQ fountains, that change colors to match the High Roller.