Experience a journey through time as you step into Palazzo Massimo, one of the four locations that comprise the National Roman Museum. Once a Jesuit boarding school, this historic building now serves as a classical museum that allows visitors to immerse themselves in the rich cultural heritage of Rome.
Explore the museum's vast collection and get lost in the fascinating history of the city. In this blog, we'll guide you through the basics- the history, timings, highlights, and much more!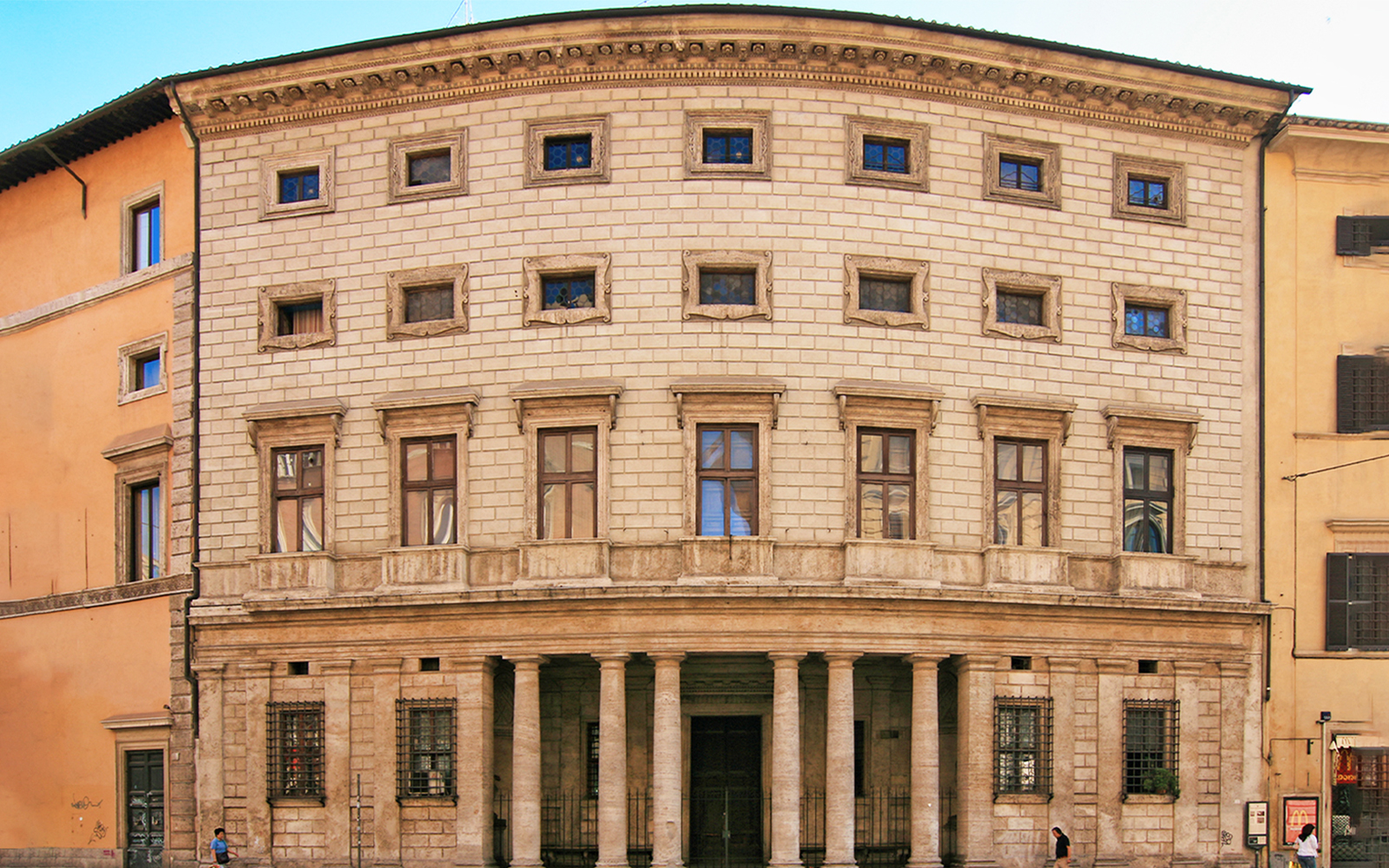 Palazzo Massimo - In A Nutshell
---
Handy information
| | |
| --- | --- |
| ⏰ Suggested Duration: | 2-3 hours |
| ☀️ Best Time to Visit: | Mornings |
| 💜 Must See: | Boxer at Rest |
| 🎟️ Tickets: | €8.80 |
| 🚇 Closest Metro: | Termini |
Must-see
Altar with Romulus and Remus
Augustus as Pontifex Maximus
Boxer at Rest
Mosaic of a cat with prey and two ducks
Things to know
Number of Floors: 4
Type of Museum: Neo-Renaissance
Location: Rome
Opened in: 1995
Opening Hours And Address
Tuesday to Sunday: 11 AM - 6 PM

Address: Largo di Villa Peretti, 2, 00185 Roma RM, Italy
Get Directions
Why is Palazzo Massimo Worth Visiting?
---
By stepping into Palazzo Massimo, you'll have the opportunity to fully immerse yourself in the cultural heritage of Rome.
As a former Jesuit boarding school turned classical museum, Palazzo Massimo provides a window into Rome's fascinating past. Explore its halls and displays to immerse yourself in centuries of history.
The building itself is a breathtaking piece of art. Housed in a stunning Renaissance palace, the building offers a glimpse into the grandeur of the Italian Renaissance architecture.
A visit to Palazzo Massimo offers an educational experience like no other. Gain knowledge about ancient Rome's art, history, and daily life through the museum's informative exhibits and displays. It's a chance to learn and appreciate the rich legacy left by this magnificent civilization.
Palazzo Massimo is a must-visit location for history buffs and art connoisseurs alike as one of the four locations of the famed National Roman Museum. Explore a sizable collection that highlights the splendour of ancient Rome.
Palazzo Massimo Tickets
---
Experience the rich history and exquisite artistry of Palazzo Massimo in Rome with our exclusive tickets. Immerse yourself in the wonders of ancient Rome as you explore this stunning museum and witness masterpieces that span centuries of artistic brilliance.
History of Palazzo Massimo
---
Let's quickly explore this majestic palace's rich past. In the centre of Rome, Italy, sits the Palazzo Massimo, which dates from the late 19th century. It was initially intended to be a lavish home for the Massimo family, a well-known Rome noble family. The building later became the headquarters of the Jesuit Order and was also partially used as a military hospital during WWII.
Being in a state of neglect, the Massimo family gave the palace to the Italian government in 1981, who turned it into a museum that celebrates the rich cultural legacy of ancient Rome. The museum officially opened its doors to the public in 1995. A remarkable collection of Roman-era paintings, sculptures, and artefacts can be found inside Palazzo Massimo today.
You'll come across magnificent paintings, mosaics, and amazing sculptures as you stroll through its opulent halls, giving you a look into the customs, ideals, and accomplishments of the ancient Romans. Palazzo Massimo guarantees a memorable journey through time, whether you're a history aficionado or just interested to know more about the treasures of the past. As you visit this wonderful museum, get ready to immerse yourself in the fascinating history of ancient Rome.
Highlights of Palazzo Massimo
---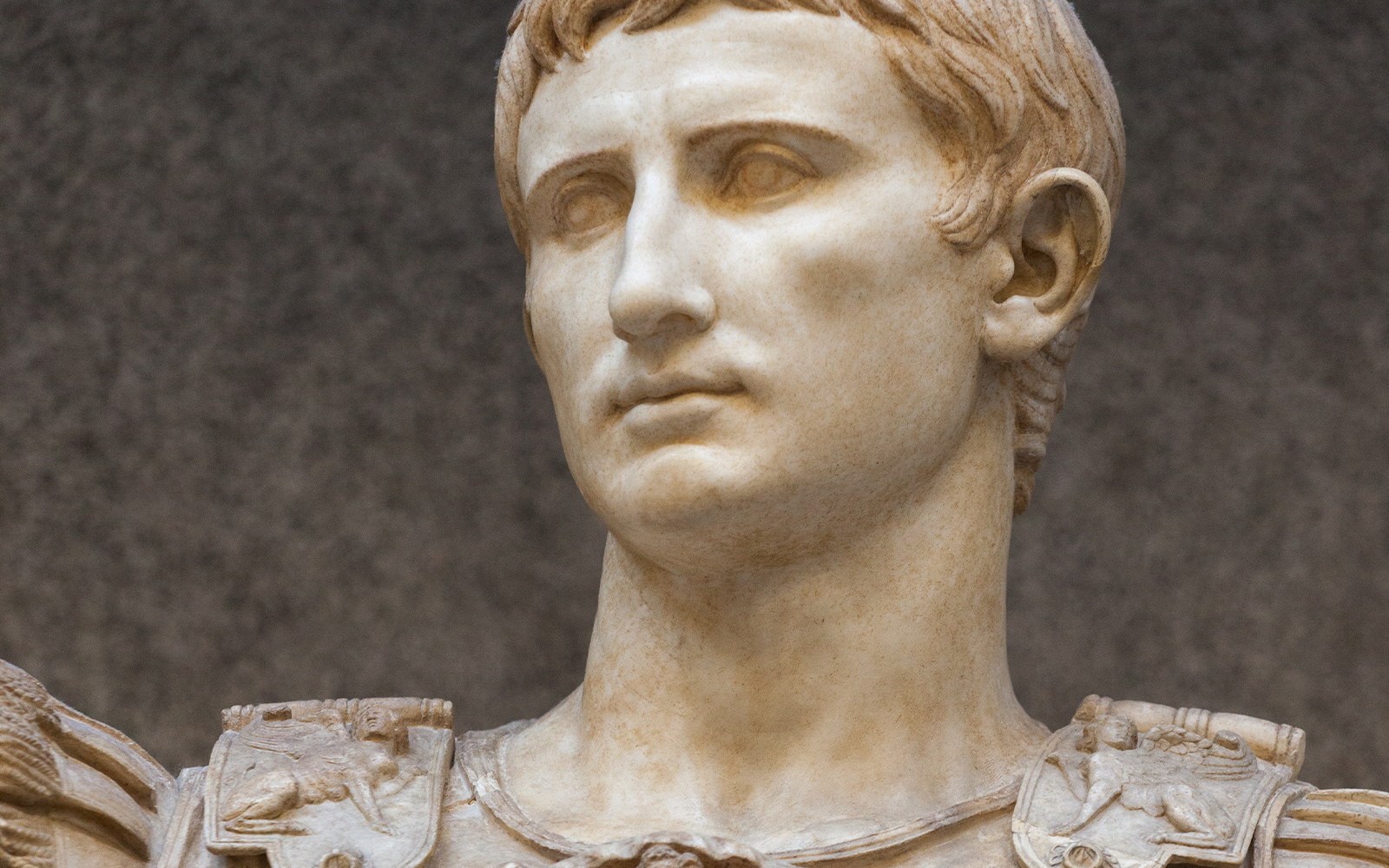 #1. Augustus as Pontifex Maximus
Despite his age at the time, the statue of Emperor Augustus at the Palazzo Massimo shows him as a young pontifex maximus. The nearly two-meter-tall figure, which had been missing its right arm as well as left hand, was discovered in 1910 on Via Labicana, close to the Colosseum.
#2. Mosaic of a cat with prey and two ducks
This mosaic from the first century BCE, despite its subpar quality, depicts a familiar scene: a cat's natural urge to pursue birds. The mosaic was discovered in Cecchignola, which was outside of the ancient city of Rome, and it was once part of a Roman villa's dining room (triclinium).
#3. Lion's heads from the ships of Nemi
Lago di Nemi, south of Alban Lake, saw the construction of two large pleasure ships by Emperor Caligula. Though lost during World War II, ornamental treasures like lifelike lion's heads with wild manes and rings in their mouths, along with wolf's heads, were recovered from the lake as early as 1895.
#4. The Portonaccio Sarcophagus
It is unknown who was entombed in this beautiful sarcophagus, which was presumably built for a senior officer who fought for Emperor Marcus Aurelius during the Marcomannic Wars. The deceased's face isn't complete, but the sculpted reliefs showing Roman soldiers defeating their "barbarian" adversaries are quite stunning.
#5. Relief from a Christian sarcophagus
This panel's lower section, which dates from 290 to 310, portrays miraculous occurrences in Jesus Christ's life. It features pictures of cures like the woman who was bleeding and the paralysed in Capernaum. The Sermon on the Mount may be represented by the scene of a preaching Christ and a crowd. This panel was made at a turbulent time when Christianity, which had previously been legal.
#6. Opus sectile from the Basilica of Junius Bassus
Junius Bassus, a Christian, was the son of Consul Junius Bassus in 331. His sarcophagus is housed in Saint Peter's Basilica's treasure room. The purpose of the 'Basilica of Junius Bassus,' commissioned by Junius Bassus Sr., remains unknown. The basilica was later converted into a church and demolished in 1930. Decorations from the former church are displayed in the Capitoline and Palazzo Massimo Museums.
#7. An altar with Romulus and Remus
The Palazzo Massimo in Rome houses damaged sculpted reliefs, including a front section with decapitated figures of Mars, Venus, Amor, and Hymenaeus. The altar's sides depicting Mars' arms and chariot have also been violated. However, the rear of the altar remains intact, featuring Romulus and Remus being suckled by a she-wolf. This scene, accepted by Christians, includes Jupiter's eagle and other personifications, along with the shepherds Faustulus and Pleistinus.
#8. Boxer at Rest
Incredibly magnificent is the bronze statue of a boxer resting at Palazzo Massimo. The pugilist with the beard has lifelike cauliflower ears and the scars of many fists. The statue's exact production date is unknown and he is still sporting his traditional boxing gloves. It is thought that the statue, which was found in 1885 on the Quirinal hill, once decorated the baths of Emperor Constantine, which were built in 315.
#9. Frescoes from the Villa of Livia
The frescoes from the Villa of Livia are truly remarkable and considered museum highlights. Livia, the influential wife of Emperor Augustus, owned a country estate in Prima Porta, near Rome. The displayed frescoes, originating from an underground dining room, depict a vibrant garden with lifelike trees, plants, flowers, fruit, and birds.
#10. Mosaic with a Nilotic landscape
The mosaic shows naked boys (erotes) hunting crocodiles and hippopotamuses. The mosaic was discovered in a vineyard on Rome's Aventine hill and dates to the second century.
Best time to visit Palazzo Massimo
---
The Palazzo Massimo is most enjoyable on weekdays, especially when it first opens in the morning. By doing so, you can escape the throngs that build up in the afternoon and visit the museum at a slower pace.
Additionally, travellers may enjoy the lovely weather of the spring and fall seasons. For information on any special exhibitions or events taking place during your anticipated visit, don't forget to check the museum's website.
Moreover, you can learn about the Best Time to Visit Rome as well.
Palazzo Massimo Timings
---
Operating Hours of Palazzo Massimo:
Tuesday to Sunday: 11 AM - 6 PM
Last admission: 5 PM
Closed on:
Mondays
January 1st
December 25th
Special Note:
Entry is free on the first Sunday of each month
Getting There
---
By Bus: Nearest bus stop: Termini (1-minute walk to the attraction)
Buses 62, 628, 64, 70, 85 and 170
By Metro: Lines A & B
Nearest metro station is Termini, which is a 5-minute walk to the attraction
By Train: FL3
Insider Tips to Visiting Palazzo Massimo
---
To avoid crowds and take delight in a more tranquil atmosphere, arrive early in the morning or close to closing time.
To avoid the ticket queue and save time, think about ordering your tickets in advance online.
A valid ID or passport should be brought because it can be needed to buy tickets or get entrance.
For easy access to the museum's exhibitions, download a digital map or guide beforehand.
Use the provided audio guides or guided tours to learn more about the paintings and artefacts.
Don't overlook the magnificent mosaics and frescoes, including the well-known "Villa di Livia" frescoes.
Take your time to admire the exquisite sculptures, including the renowned "Boxer at Rest" and "Discus Thrower."
Bring a bottle of water to stay hydrated throughout your visit.
Respect the museum's photography policy and ensure flash photography is not used to preserve the artifacts.
Plan your visit on the first Sunday of the month to enjoy free entry, but be prepared for potentially larger crowds.
Restaurants near Palazzo Massimo
---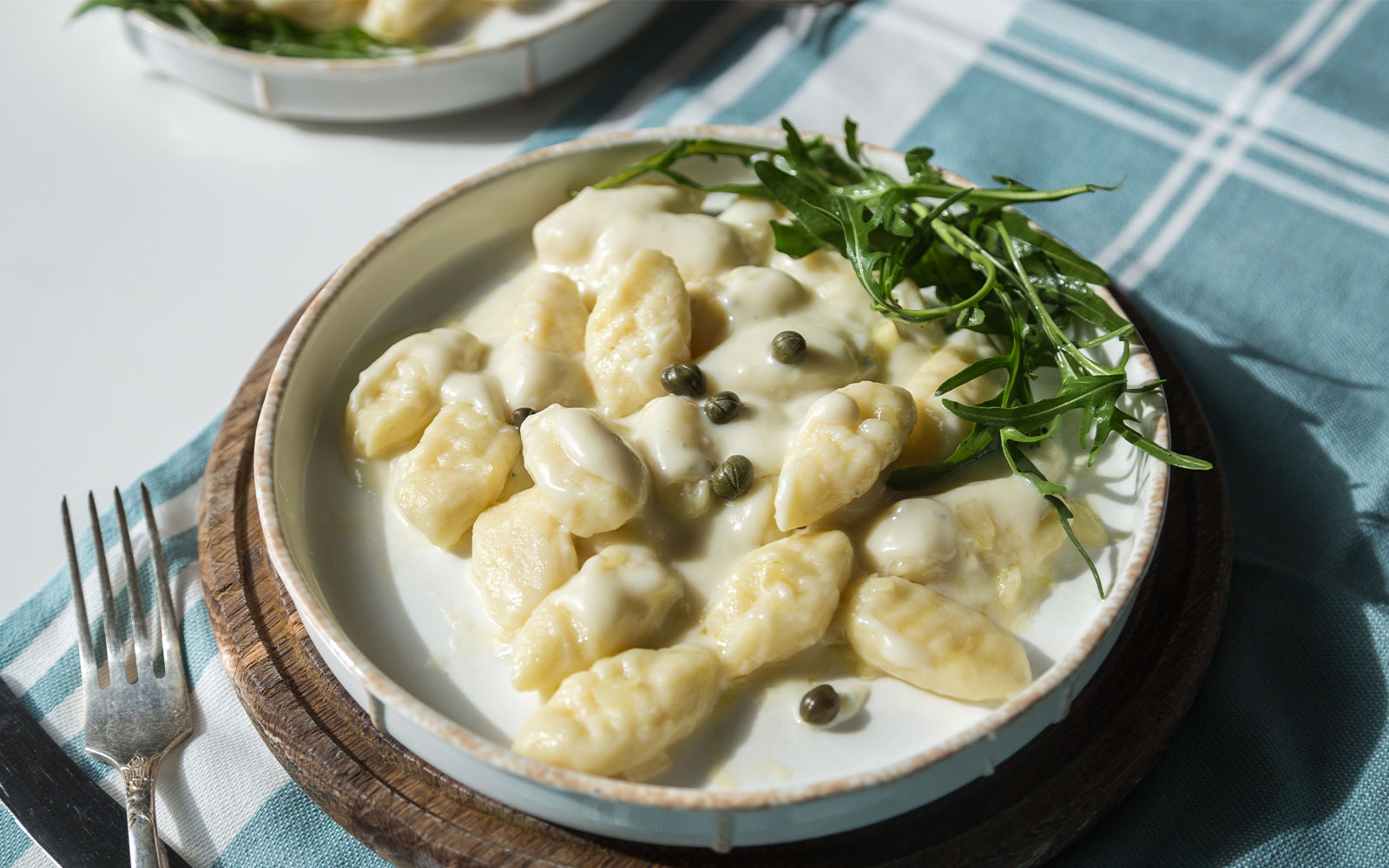 Nerone
Nerone Restaurant in Italy is a culinary gem, offering a delightful fusion of traditional and contemporary Italian cuisine. With a charming ambiance, attentive service, and a menu featuring exquisite flavors, Nerone is a must-visit destination for food enthusiasts seeking an authentic Italian dining experience.
Distance from Palazzo Massimo: 120 m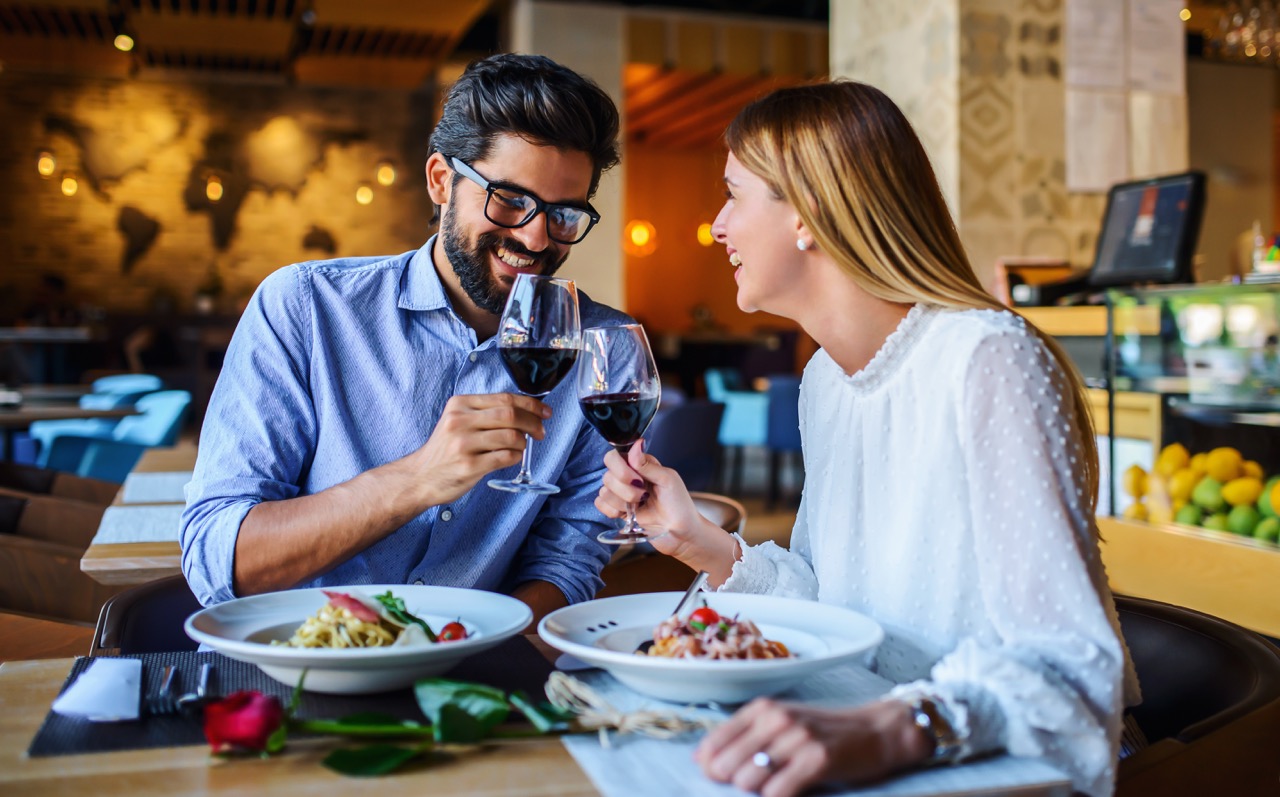 Tosca - Trattoria Pinseria
Tosca - Trattoria Pinseria is a delightful dining establishment in Italy, known for its authentic trattoria-style experience. With a focus on traditional Italian dishes and their specialty, the Pinsa Romana, Tosca captivates diners with its rustic charm, warm atmosphere, and mouthwatering flavors. A true taste of Italy awaits at Tosca!
Distance from Palazzo Massimo: 800 m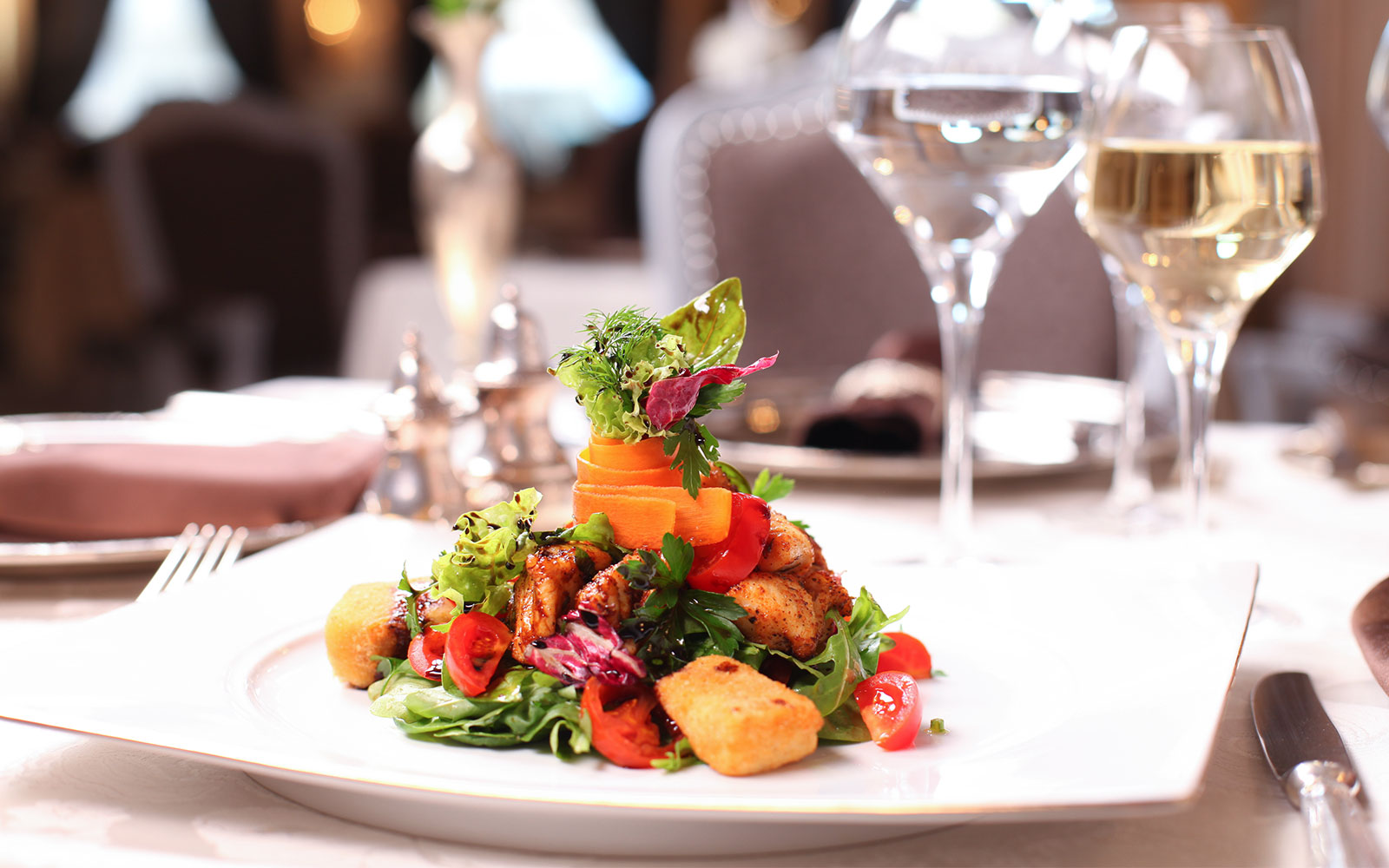 Rosemary terra e sapori
Rosemary Terra e Sapori is a culinary haven that tantalizes the senses in Italy. With a strong emphasis on using fresh, locally sourced ingredients, Rosemary takes diners on a delightful journey of flavors. It's a haven for food lovers seeking authentic and unforgettable gastronomic experiences.
Distance from Palazzo Massimo: 800 m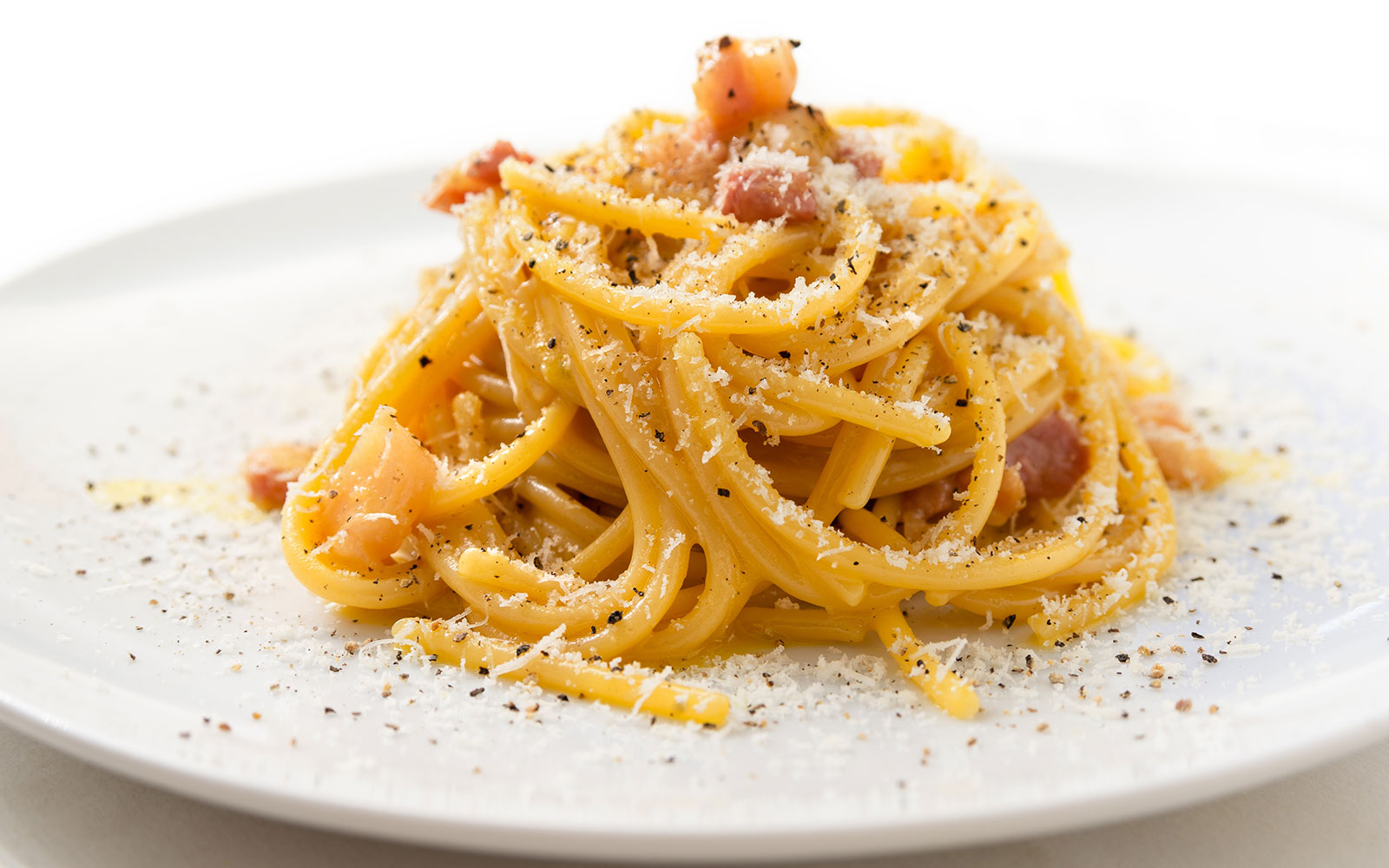 Trattoria Vecchia
Nestled in Italy, this charming trattoria offers a warm and inviting atmosphere, where patrons can savor classic dishes made with time-honored recipes. From homemade pasta to hearty meat dishes, Trattoria Vecchia delights visitors with its rustic flavors and genuine Italian hospitality.
Distance from Palazzo Massimo: 1.2 km
Things to do around Palazzo Massimo
---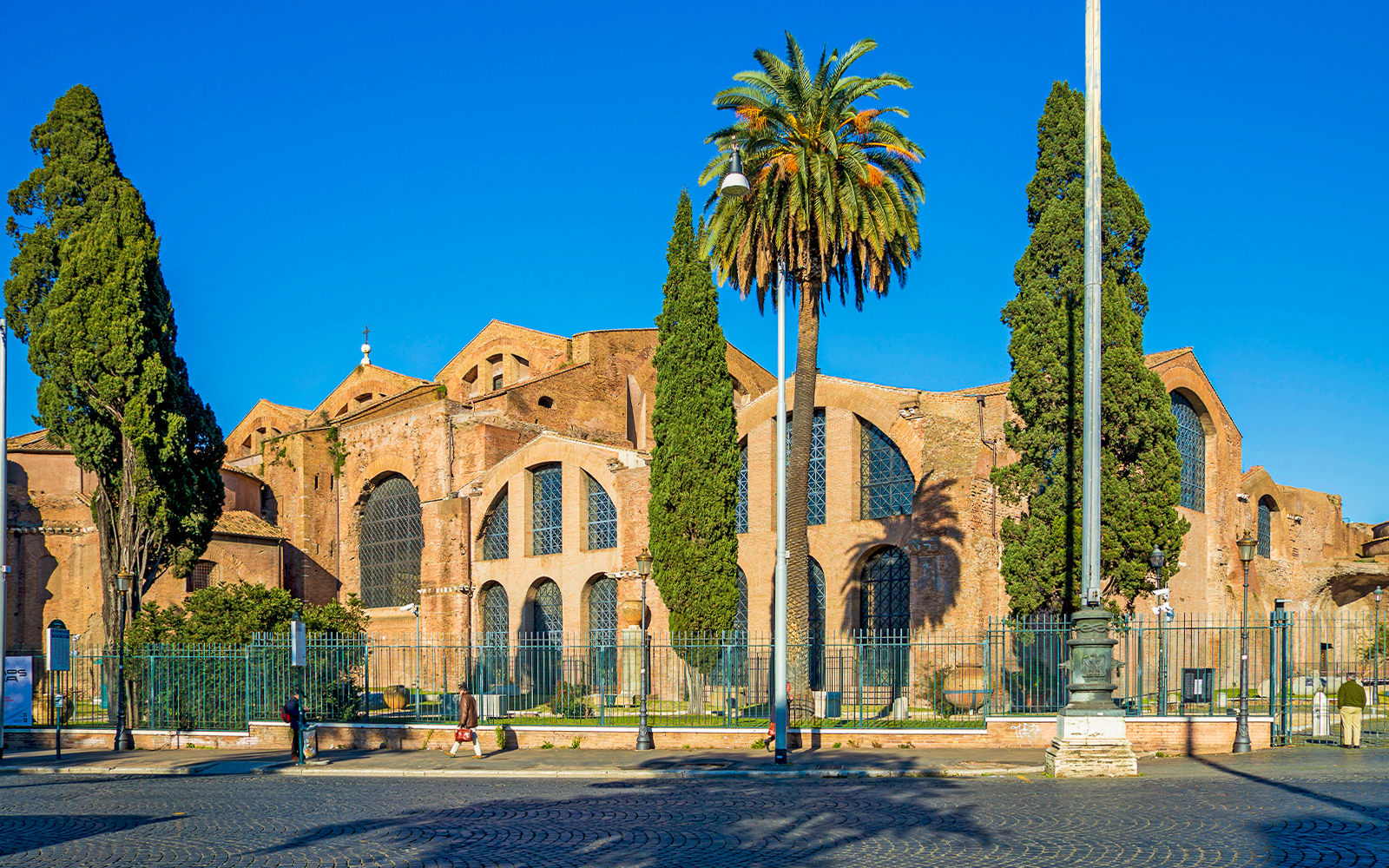 National Museum of Rome - Baths of Diocletian
This archaeological site and museum complex offer a captivating journey into ancient Roman history. Explore the sprawling ruins of the monumental Baths of Diocletian, one of the largest and most magnificent bathing complexes of ancient Rome. Marvel at the well-preserved artifacts, intricate mosaics, and captivating sculptures on display, providing valuable insights into Roman life and culture. Whether you're an archaeology enthusiast or a history buff, this nearby attraction is a must-visit to immerse yourself in the grandeur of ancient Rome.
Distance from Palazzo Massimo: 800 meters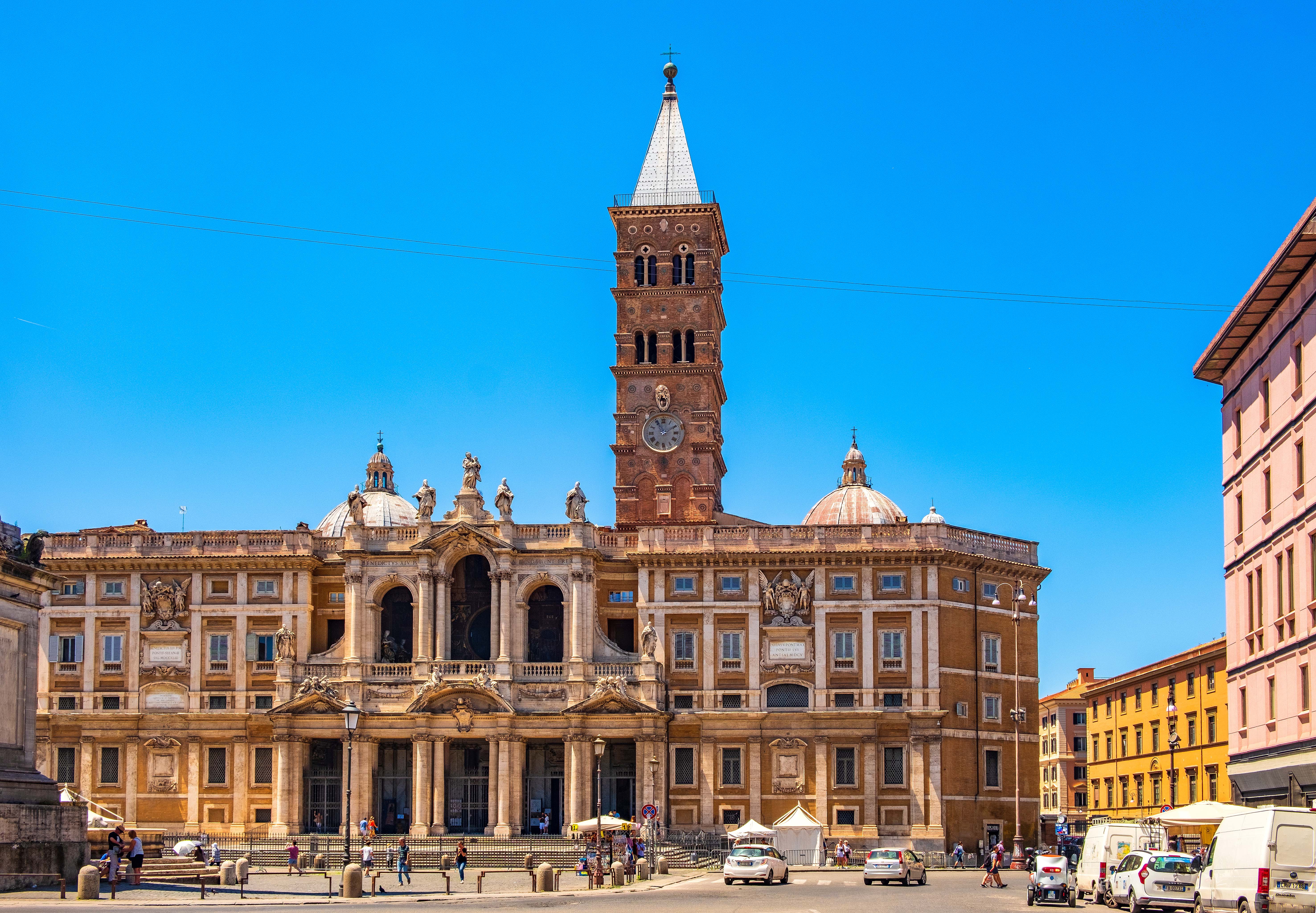 Basilica Papale di Santa Maria Maggiore
This majestic basilica is one of the four major papal basilicas in Rome and showcases remarkable architectural beauty and religious significance. Take a moment to appreciate the historical and cultural importance of this ancient church, which dates back to the 5th century. Whether you are seeking spiritual solace or simply admiring exquisite craftsmanship, a visit to Basilica Papale di Santa Maria Maggiore promises an enriching experience that will leave you in awe of its grandeur and historical legacy.
Distance from Palazzo Massimo: 1.5 kilometers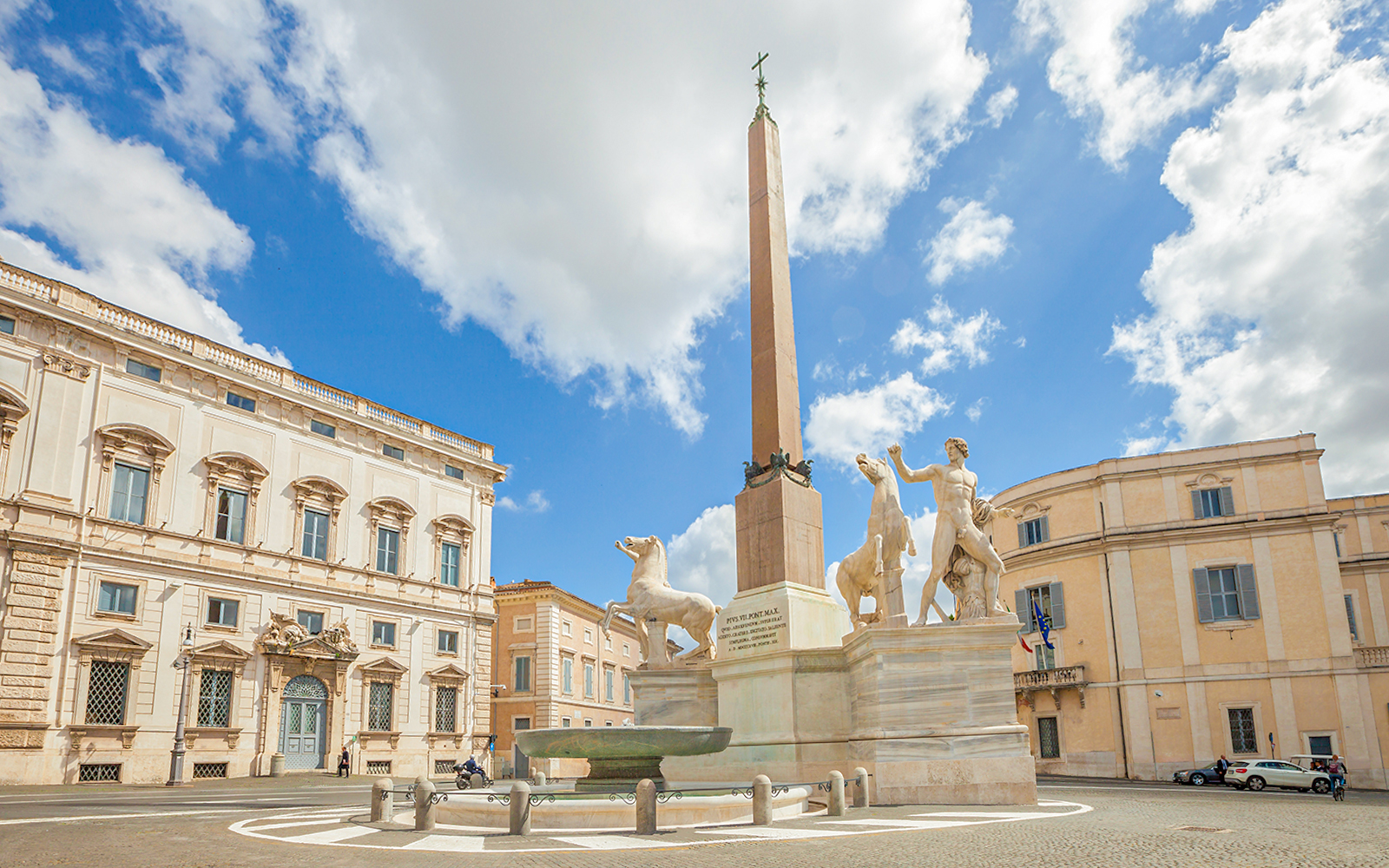 Quirinal Palace
As the official residence of the President of the Italian Republic, this palace holds immense historical and political significance. Marvel at the magnificent architecture and grandeur of the palace as you explore its opulent halls, beautifully adorned with exquisite artwork and luxurious furnishings. Take a leisurely stroll through the picturesque gardens surrounding the palace, offering a serene escape from the bustling city. Don't forget to check the palace's schedule, as it occasionally opens its doors to the public, allowing visitors to catch a glimpse of its regal interiors.
Distance from Palazzo Massimo: 1.3 kilometers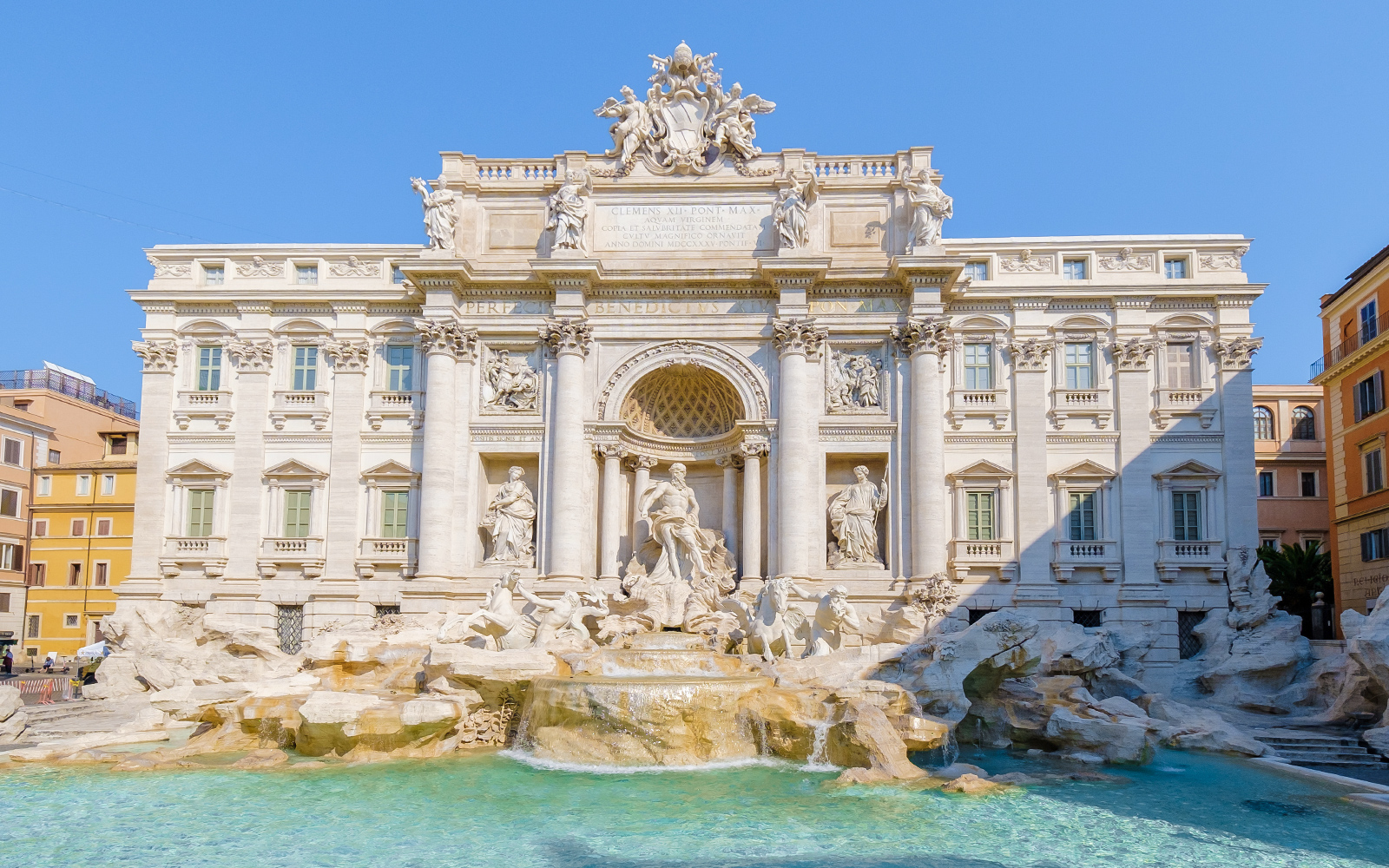 Trevi Fountain
As you approach the fountain, the sound of flowing water and the sight of the magnificent sculptures will captivate your senses. Take a moment to toss a coin into the fountain, a tradition believed to ensure your return to Rome. Marvel at the intricate details of the statues, which depict mythical figures and symbols of abundance and good fortune. Whether you visit during the day or under the enchanting evening lights, the Trevi Fountain is a sight to behold.
Distance from Palazzo Massimo: 2.4 kilometers
BOOK NOW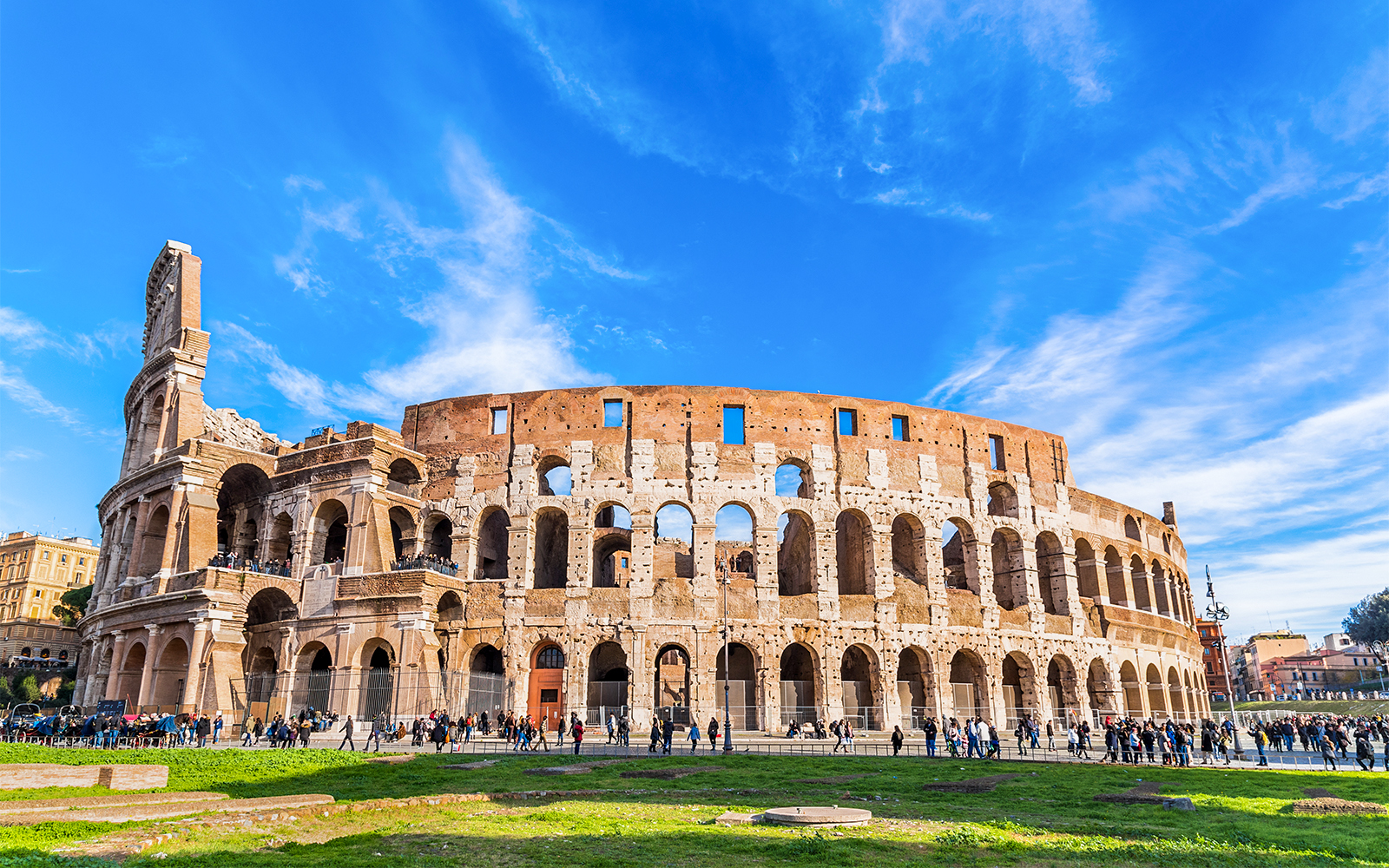 Colosseum
Step inside and explore the grand amphitheater, imagining the epic gladiatorial battles and spectacles that once took place within its walls. Marvel at the intricate details of the structure and envision the bustling atmosphere of the past. Learn about the Colosseum's fascinating history through informative exhibits and displays. Don't forget to capture that perfect photo from the nearby vantage points, capturing the grandeur of this UNESCO World Heritage Site.
Distance from Palazzo Massimo: 2.5 kilometers
BOOK NOW
Hotels around Palazzo Massimo
---
FAQs
---
The museum features a wide range of ancient Roman art, including sculptures, frescoes, mosaics, jewelry, and coins. Some notable highlights include the "Boxer at Rest" sculpture, the "Dying Gaul" statue, and the frescoes from the Villa of Livia.
Yes, there is an admission fee to enter the Palazzo Massimo. The ticket prices may vary depending on factors such as age, nationality, and special exhibitions.
Yes, it is possible to purchase tickets in advance. The museum's official website or other authorized ticket vendors may provide online ticketing options.
Yes, guided tours are available at the Palazzo Massimo.
Photography is generally allowed in the Palazzo Massimo, but the use of flash and tripods may be restricted to preserve the artifacts and ensure the comfort of other visitors.