Palazzo Merulana is a historic art museum in Rome, renowned for its stunning architectural details and historical significance. The Palazzo Merulana boasts an impressive collection of modern and contemporary art, with a focus on works of Italian artists from the first half of the 20th century.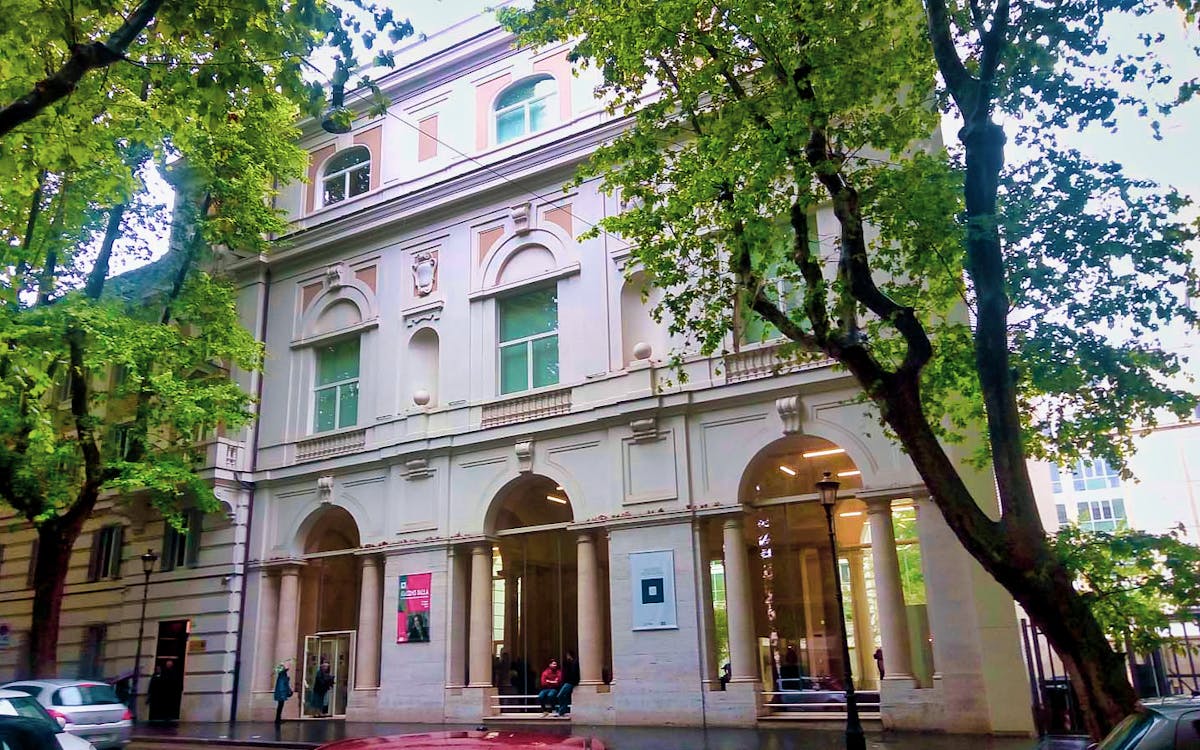 Palazzo Merulana In A Nutshell
---
Handy information
| | |
| --- | --- |
| ⏰ Suggested Duration: | 1 hour |
| ☀️ Best Time to Visit: | Any time of the year |
| 🎟️ Palazzo Merulana Tickets: | €12 |
| 🚇 Closest Metro | Vittorio Emanuele |
Things to know
Constructed in: 1929
Architecture Style: Umbertine
Reopened in: 2018
Art collection: Fine modern and contemporary

Opening Hours And Address
Wednesday to Sunday: 12 PM to 8 PM

Address: Via Merulana, 121, 00185 Roma RM, Italy
Get Directions
Why is Palazzo Merulana worth visiting?
---
Explore unique artwork: Spread across 1800 square meters, Palazzo Merulana is home to a vast collection of Italian contemporary art from the 20th century. It's a rare opportunity to experience artwork by talented Italian artists like Giacomo Balla, Antonio Donghi and more!
Experience Italian architecture: The palace itself is a stunning example of Italian architecture, featuring grandeur and elegance that will transport you back in time.
Learn about Roman history: The museum houses art that reflects the historical and cultural landscape of Rome, offering a glimpse into the city's past.
Get an insider's tour: Palazzo Merulana offers expert guided tours that are informative and engaging, providing insider knowledge about the art and architecture of the museum.
The Terrace: The Palazzo Merulana Terrace provides a stunning view of the city's rooftops and domes from a privileged vantage point on Via Merulana.
Palazzo Merulana Recommended Tickets
---
If you're planning to visit the Palazzo Merulana museum in Rome, buying a guided tour can greatly enhance your experience. Here are some recommended tickets to consider:
Highlights of Palazzo Merulana
---
Sculpture Room
The Sculpture Room in Palazzo Merulana is a remarkable exhibition hall that houses an eclectic collection of sculptures by well-known artists such as Antonietta Raphael, Lucio Fontana, Pericle Fazzini, and Giuseppe Penone. This room is located on the first floor of the building and is known for its tranquil atmosphere.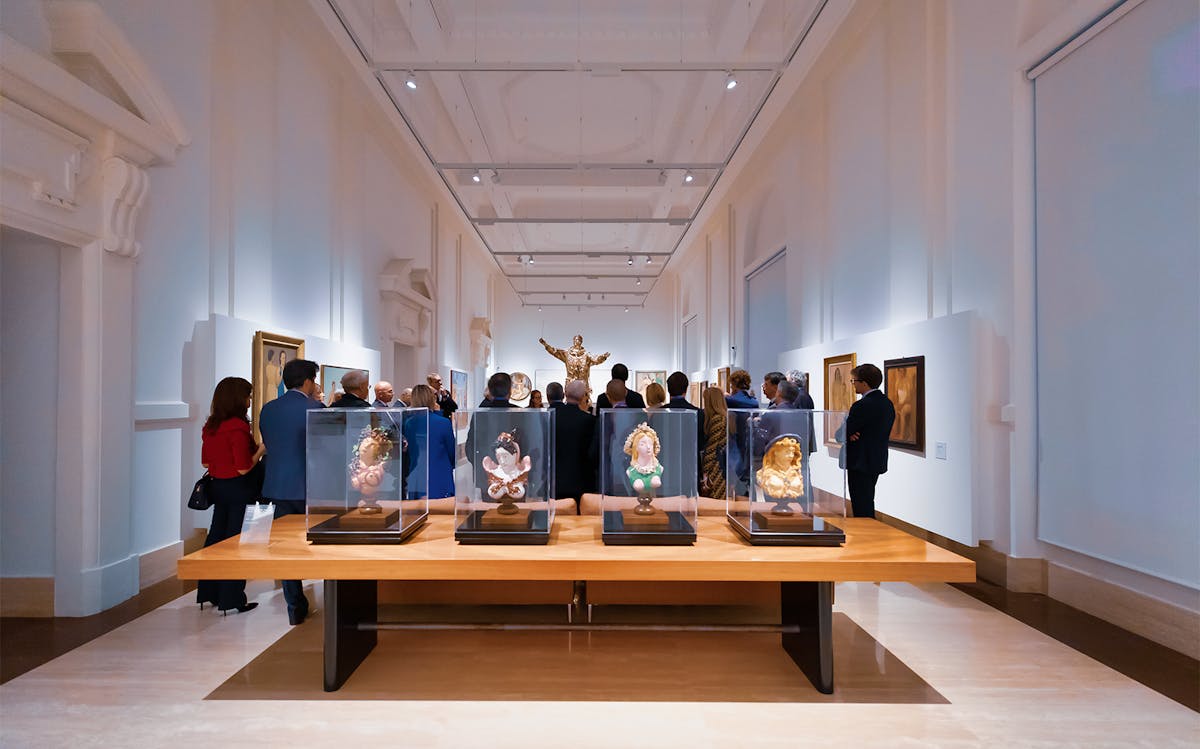 The Hall
The Hall at Palazzo Merulana is a breathtaking space that showcases the best of 20th century art featuring works by luminaries like De Chirico, Balla, and Severini. The space itself is warm and inviting, encouraging visitors to linger and contemplate the beauty before them.
Roman School Collection
The Elena and Claudio Cerasi Collection has a particular focus on the Roman School, which includes 20th century Italian artists. Discover the work of these talented artists as you explore the collection.
The Gallery
The Gallery on the third floor is one of the main attractions of the museum. This dynamic space hosts temporary exhibitions and also showcases the works of renowned artists such as Boetti, Schifano, and Pirandello.
The Top Floor
The Top Floor is designed to host various events, including conferences, talks, and projections, which take place on a daily basis.
Best Time To Visit Palazzo Merulana
---
The palace has been a popular attraction for tourists since its restoration and it continues to draw visitors from all over the world. For pleasant weather and lesser crowds, the best time to visit Palazzo Merulana would be during the spring or fall season. It is always recommended to check the operating hours and weather forecast before planning a visit to the Palazzo Merulana.
Read more about the best time to visit Rome here.
Palazzo Merulana Opening Hours
---
Wednesday to Sunday: 12 PM to 8 PM
Closed on Monday and Tuesday
Last admission at 7 PM
Getting There
---
By Bus: 16, 75, 714, 717, C3 The Labicana/Merulana bus stop is just a 2-3 minute walk away from the museum.
By Metro: Manzoni stop by Metro A

By Tram: Labicana/Merulana stop by Trams 3, 8

Insider Tips to Visiting Palazzo Merulana
---
When visiting the museum, be sure to take advantage of the dynamic and agile audioguide available in Italian and English.
Keep an eye out for special events and exhibitions hosted by Palazzo Merulana.
Don't forget to stop by and experience the charming ambiance of the cafe and bookshop at Palazzo Merulana.
The Palazzo Merulana is located in the Esquilino neighborhood, one of the oldest areas in Rome. This area has an old-school vibe and is home to a multicultural hub.
Restaurants Nearby
---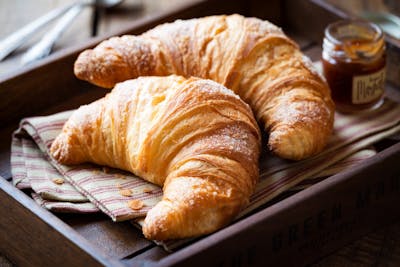 Il Braciere
Il Braciere is a unique restaurant that caters to meat-eaters and vegans alike. You'll be delighted to know that they serve vegan breakfasts and a variety of vegan croissants along with soy cappuccinos. The outdoor tables are surrounded by trees, providing shade on hot days. Distance from Palazzo Merulana: 32 m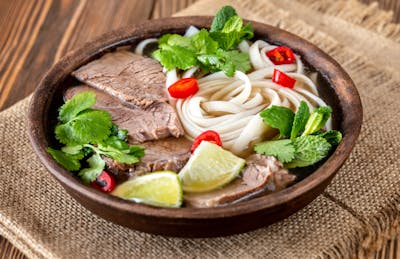 Pho1
This cozy eatery is well-known among locals and tourists alike for its delicious pho, spring rolls, and rice noodle dishes. The restaurant's sidewalk seating is perfect for a relaxing meal in the open air. Distance from Palazzo Merulana: 82 m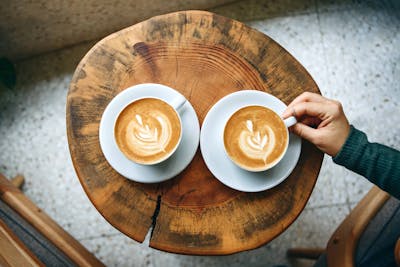 081 Cafe
If you are looking for a cozy and welcoming place to enjoy a cup of coffee and some delicious pastries, look no further than the 081 Cafe in Rome. Don't miss out on the opportunity to try their signature Neopolitan coffee, made using an authentic Barista machine. Distance from Palazzo Merulana: 240 m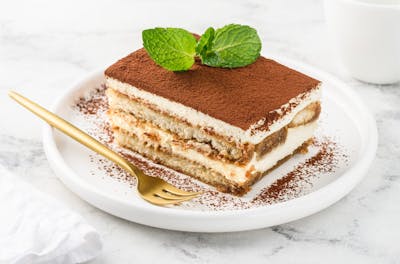 I Buoni Amici Roma
This restaurant offers great dishes of Italian and Mediterranean cuisine. It is known for its amazing food, friendly staff, and pleasant ambiance. Try this place to taste excellent tiramisu, cantucci, and ice cream. Distance from Palazzo Merulana: 250 m
Other Attractions around Palazzo Merulana
---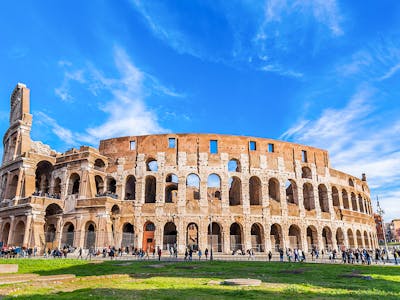 Colosseum
The Colosseum in Rome is a magnificent ancient amphitheater. It was built over 2,000 years ago and it is considered one of the most impressive architectural feats of ancient Rome.
Distance from Palazzo Merulana: 1.9 km
READ MORE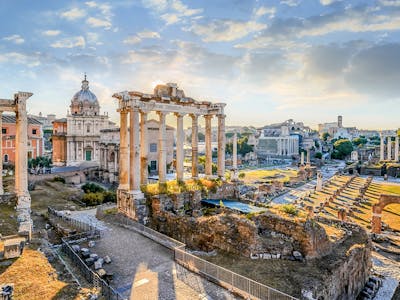 Roman Forum
Located adjacent to the Colosseum, the Roman Forum was the heart of ancient Rome and is now a sprawling archaeological site. Visitors can explore ruins of ancient temples, government buildings, and public spaces, and gain a sense of what life was like in the city during the height of the Roman Empire.
Distance from Palazzo Merulana: 1.8 km
READ MORE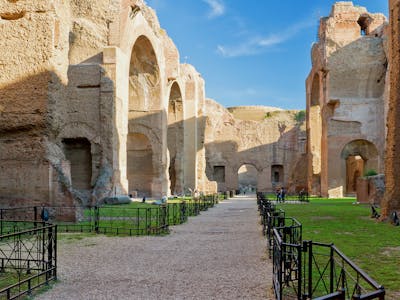 Baths of Caracalla
These ancient public baths were built in the early 3rd century AD and are among the best-preserved examples of Roman thermal baths in the world. Visitors can explore the ruins and learn about the rituals and practices of bathing in ancient Rome.
Distance from Palazzo Merulana: 2 km
BOOK NOW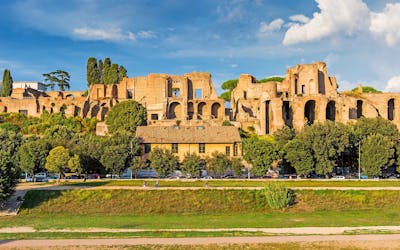 Palatine Hill
Located adjacent to the Roman Forum, Palatine Hill was the site of the original settlement of Rome and later served as the residence of many emperors. Visitors can explore the ruins of ancient palaces and villas and enjoy sweeping views of the city.
Distance from Palazzo Merulana: 1.7 km
READ MORE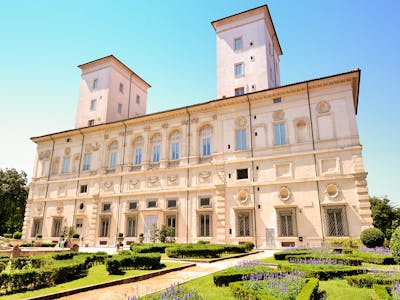 Villa Borghese
Villa Borghese is a large public park located in the heart of Rome. The park is home to several museums and art galleries, including the Borghese Gallery, which is known for its extensive collection of art from renowned artists such as Caravaggio, Bernini, and Raphael.
Distance from Palazzo Merulana: 4.1 km
READ MORE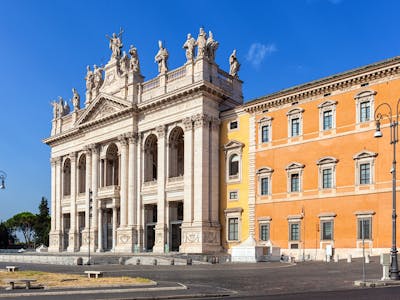 Basilica di San Giovanni in Laterano
As the cathedral of Rome, this stunning basilica is one of the oldest and most important churches in the city. Its grand interior is adorned with ornate sculptures, frescoes, and mosaics, and it houses many important relics and artifacts.
Distance from Palazzo Merulana: 600 m
Hotels around Palazzo Merulana
---
FAQs
---
Palazzo Merulana was built in 1929 and restored in 2018.
Yes, Palazzo Merulana is definitely worth visiting. The palace hosts temporary exhibitions and displays works of renowned artists such as Boetti, Schifano, and Pirandello.
Palazzo Merulana is open from 12 PM to 8 PM from Wednesday to Sunday.
It takes about 1 hour to visit Palazzo Merulana.
The Colosseum, Roman Forum, Palatine Hill, Baths of Caracalla are other attractions near Palazzo Merulana.