The Hard Rock Cafe and Tour in London is a must-visit destination for music lovers and history enthusiasts alike. This iconic restaurant and museum combination is home to some of the most impressive music memorabilia in the world, including guitars, clothing, and other artifacts from legendary musicians. Among the many things to do here, visitors can dine in the restaurant while surrounded by these treasures, or take a tour of the museum and learn more about the history of rock and roll.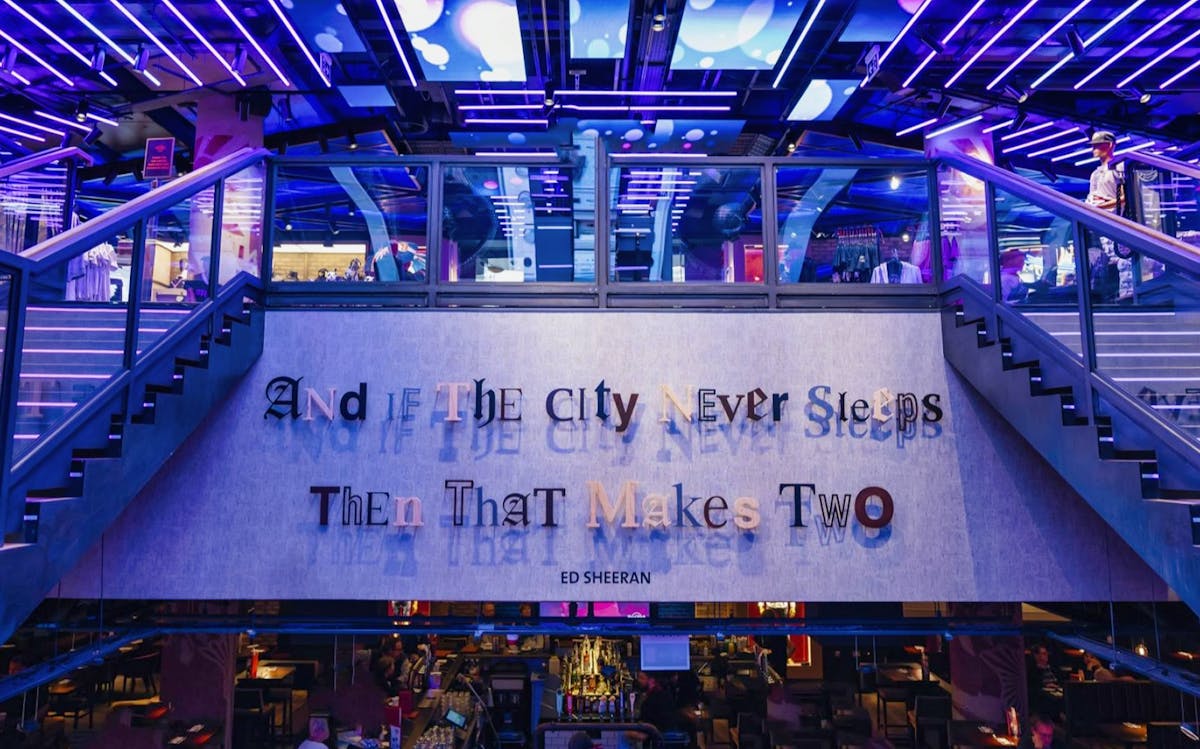 Hard Rock Cafe Tour - In A Nutshell
---
Handy information
| | |
| --- | --- |
| ⏰ Suggested Duration: | 4-4.5 hours |
| ☀️ Best Time to Visit: | Early Afternoons |
| 💜 Must See: | The Vault |
| 🎟️ Audio Guided Tour: | £39 |
| 🚇 Closest Metro | The Knightsbridge station |
Things to know
Established in: 1971
Location: London
Architect: Scott Brownrigg

Opening Hours And Address
Morning tour: 9 am: 1:30 pm from Hard Rock Hotel London
Afternoon tour: 1:30 pm: 6:30 pm from Hard Rock Cafe Old Park Lane.

Address: 150 Old Park Ln, London W1K 1QZ, United Kingdom

What to expect at the Hard Rock Tour?
---
Explore the vibrant and historical Mayfair district, famous for its significant musical history.
View one of the world's largest collections of music memorabilia.
Get a VIP experience at The Vault, London's only rock n' roll museum, showcasing rare rock memorabilia
Feast at the first Hard Rock Cafe location in the UK, featuring classic favorites and rock decor
Tour London's historic music scene and visit the former residences of famous musicians such as Jimi Hendrix and Freddie Mercury
Browse through the Rock Shop, where you can get exclusive clothing and signature items including merchandise from famous musicians like David Bowie and Shakira.
Hard Rock Cafe Tour Tickets
---
Depending on the kind of music lover you are you can choose between the two tour variants - the morning tour and the afternoon tour. Choose your preferred time and get ready for a rock n' roll adventure!
History Of Hard Rock Cafe Tour
---
The first Hard Rock Cafe opened in London in 1971, and since then it has become one of the most iconic restaurants in the world. The cafe was founded by two American entrepreneurs, Isaac Tigrett and Peter Morton, who wanted to create a place where music lovers could gather and enjoy good food, drinks, and company. The restaurant's popularity quickly grew, and over the years it has expanded to include locations all over the world.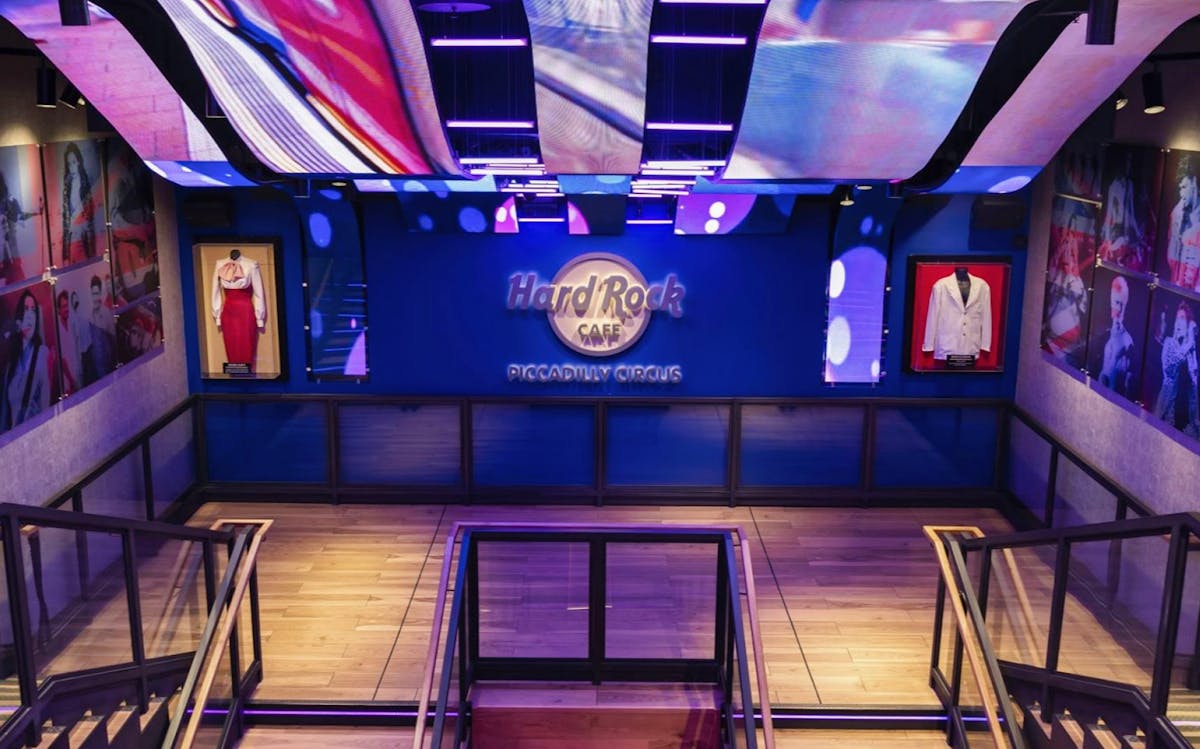 Highlights of the Hard Rock Tour
---
As you enter the Hard Rock Cafe, you'll be greeted by a towering display of guitars and other musical instruments from some of the world's most legendary musicians. The Rock Wall features iconic artifacts like Jimi Hendrix's Flying V guitar and Eddie Van Halen's striped Fender Stratocaster.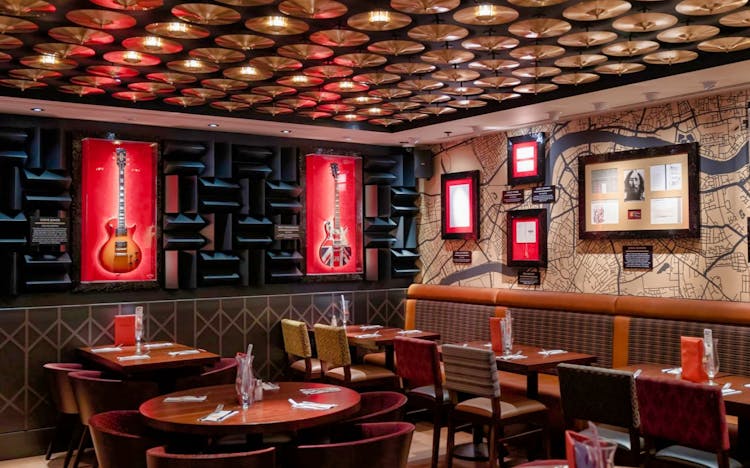 Get an exclusive look at the most valuable and rare items from the Hard Rock Cafe's collection in The Vault. This secure room houses guitars, costumes, handwritten lyrics, and other memorabilia from music icons like Elvis Presley, Madonna, and Prince.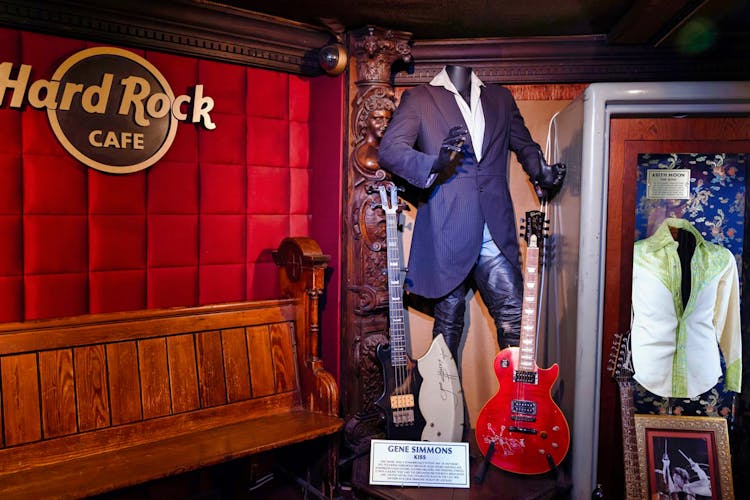 Step into the world of the Fab Four at the Hard Rock Cafe's Beatles Room. Here you'll find artifacts from their iconic career, including John Lennon's famous round glasses and Paul McCartney's Hofner bass guitar.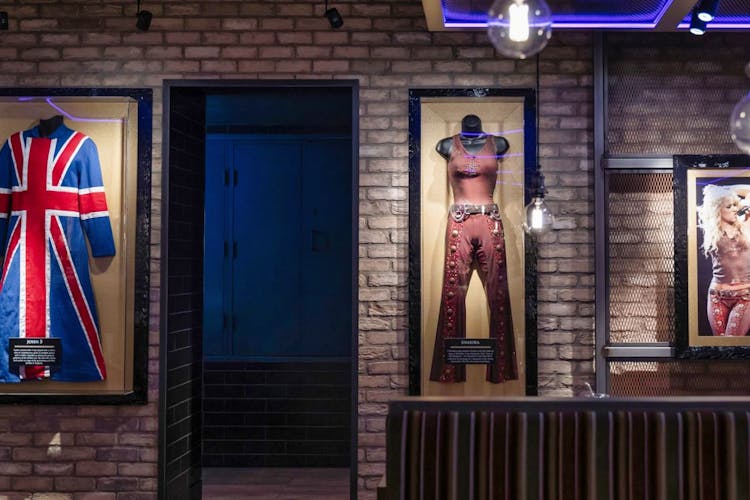 4

Unearth rock 'n' roll legends' homes
Explore the streets of London and discover the homes where rock legends like Jimi Hendrix and David Bowie lived. See where The Bee Gees composed their music and even the doorway to David Bowie's most famous alter-ego.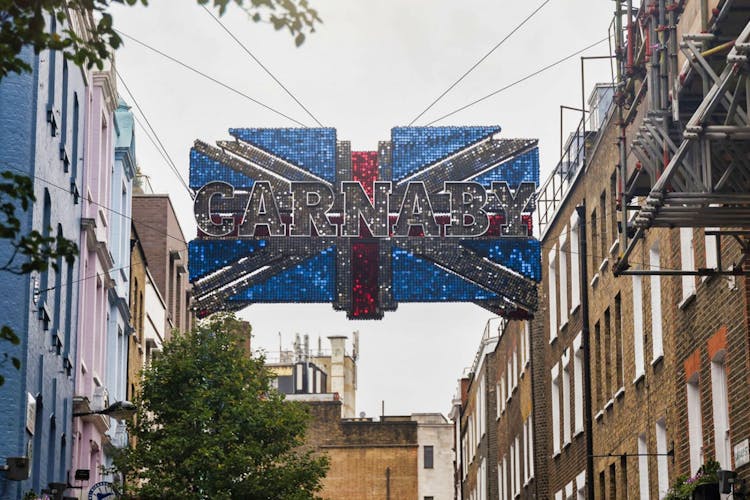 5

Test yourself with a Rock trivia quiz
Challenge your knowledge of rock and roll with a fun and interactive trivia quiz conducted by Rita Gilligan, Hard Rock's original Rock n' Roll waitress.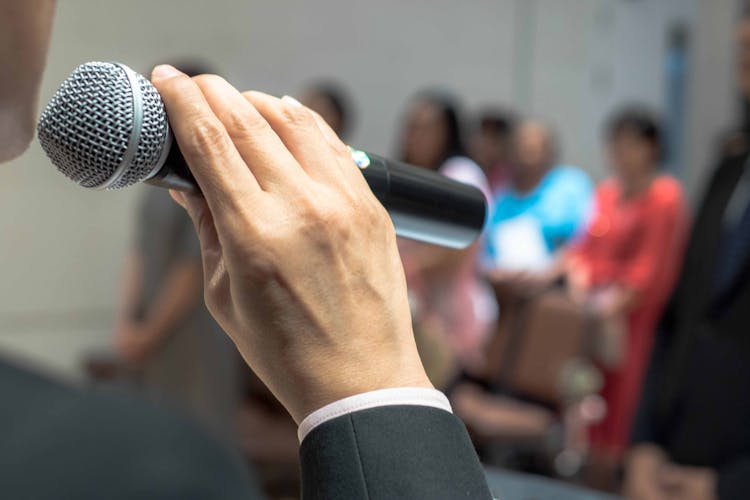 6

Live the dream at Abbey Road
Cross the iconic Abbey Road crossing made famous by The Beatles and recreate the legendary walk across the street.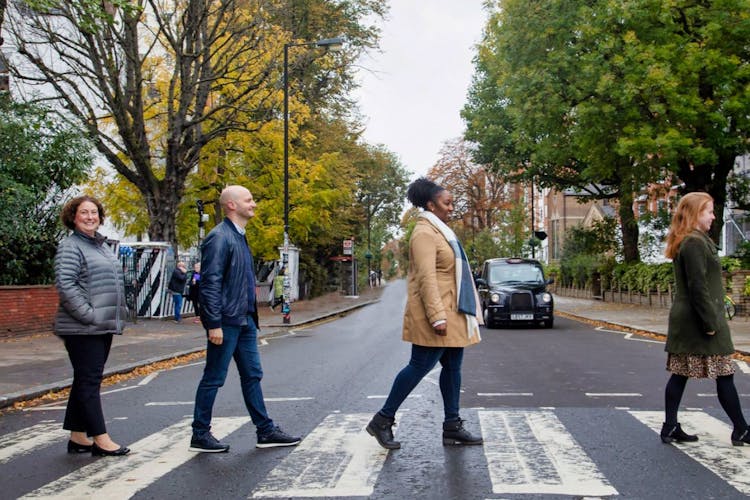 7

Shop Rock at the Rock Shop
Browse through the largest Rock Shop in the world and take home exclusive Hard Rock merchandise, including t-shirts, hoodies, and signature items.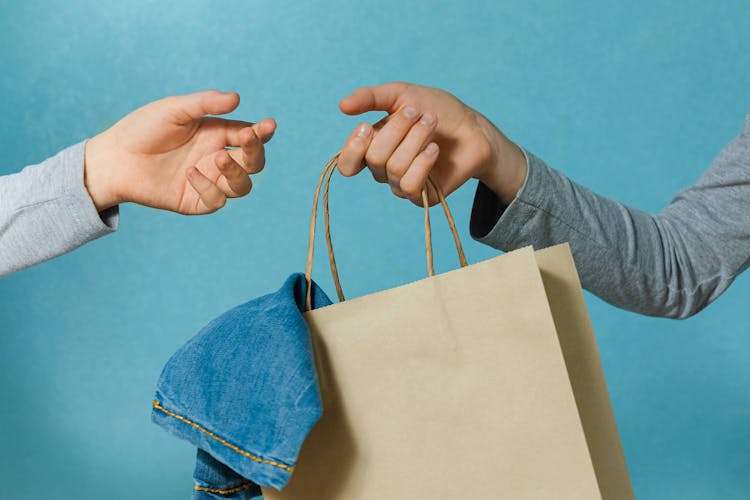 8

Explore the Fascinating History of Rock and Roll
Immerse yourself in the fascinating history of rock and roll as you learn about the evolution of music through the years.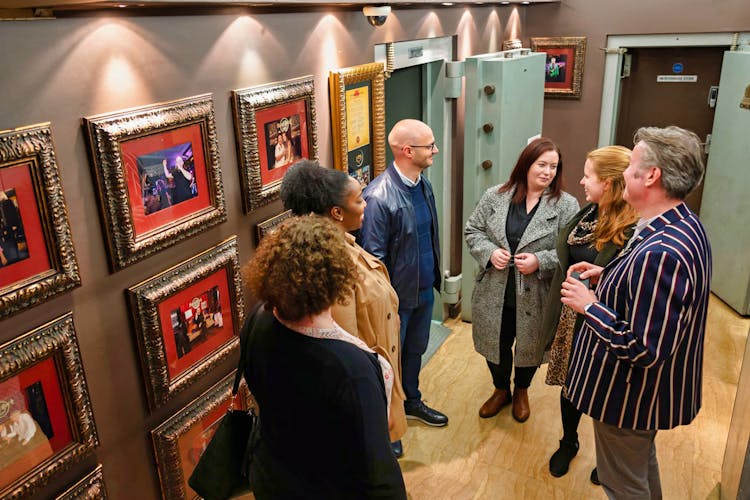 From Bowie to Minaj: See original archives and collectibles relating to artists from Freddie Mercury and David Bowie to Shakira and Nicki Minaj. Admire rock decor like copies of Melody Maker circa 1971, an original poster for The WHO, and Eric Clapton's red Fender Leader II guitar.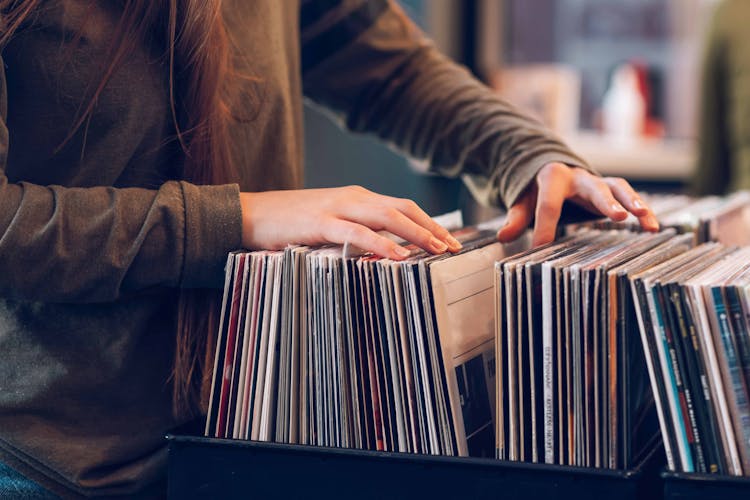 Hard Rock Cafe Opening Hours
---
Breakfast: 8:00 am to 11:00 am on weekdays and until 12:00pm on weekends.
Lunch: 11:30 am to 5:00 pm daily.
Dinner: 5:00 pm until 10:30 pm daily.
Last Admission
Breakfast: 10:30am
Lunch: 4:30pm
Dinner: 10:00pm
Closed Dates: Closed on Easter Sunday, Christmas Day and New Year's Day.
Getting There
---
Morning Tour - Hard Rock Hotel London:
By Bus: 113, 13, 137, 2, 36, 414, 6, 94
By Train: CHILTERN RAILWAYS, SOUTHEASTERN, SOUTHERN, TFL RAIL
By Tube: CENTRAL, JUBILEE
Afternoon Tour - Rock Shop by Hard Rock Café London:
By Bus: 13, 148, 2, 22, 36, 38, 6, 9
By Train: SOUTHEASTERN, SOUTHERN
By Tube: JUBILEE, PICCADILLY, VICTORIA
Insider Tips to Visiting Hard Rock Cafe Tour
---
Check out the Rock Wall, featuring a large collection of signed guitars, as well as other memorabilia.
Indulge in the Live Music Performance that are famous at the Hard Rock Cafe
Browse through the Rock Shop for exclusive merchandise and souvenirs.
Don't forget to try the legendary burgers and shakes.
Interesting Facts about Hard Rock Cafe Tour
---
The Hard Rock Cafe tour is the longest-running rock tour in London, having been running since 1979.
The tour was the first to introduce a rock 'n' roll museum in London.
You can get a chance to meet some of your favorite rock stars at the Hard Rock Cafe.
Take a journey through the backstreets of London to uncover the secret homes of some of rock and roll's most celebrated legends.
Listen to live music throughout the ages, from jazz and blues to rock and roll.
Take in the sights and sounds of some of rock and roll's greatest icons at Hard Rock Cafe. From the Rolling Stones to Led Zeppelin
Other Attractions around Hard Rock Cafe Tour
---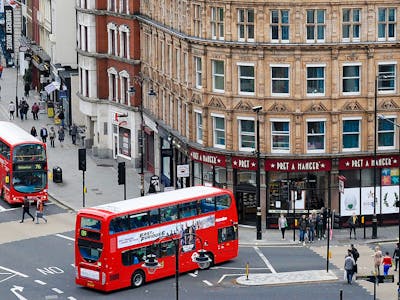 Explore West End
Take a stroll through the West End and explore some of London's finest neighborhoods, including Soho and Covent Garden.
READ MORE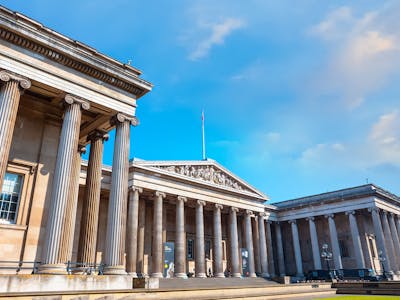 Visit a Museum
The area around Hard Rock Cafe is full of fascinating museums, such as the British Museum, National Portrait Gallery, and Tate Britain.
READ MORE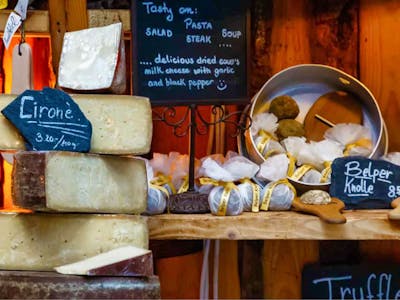 Take in the Local Culture
London is known around the world for its unique culture and there are plenty of places to explore it. Visit a local market, sample some authentic British cuisine, or take in a show at one of London's famous theaters.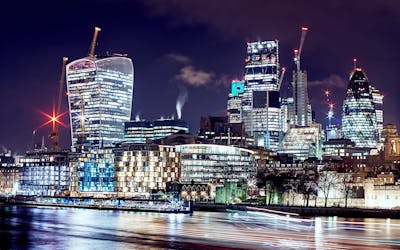 Experience Nightlife
The Hard Rock Cafe is located in the heart of one of the most vibrant areas in London and as such, the area is full of popular nightlife spots. From pubs and clubs to rooftop bars, there's something for everyone in this buzzing part of town.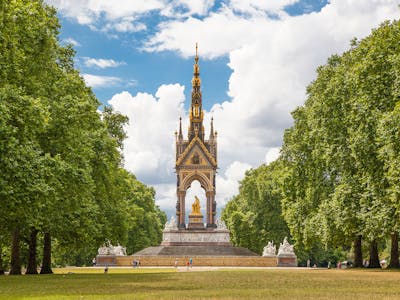 Visit the Speakers' Corner
Located in Hyde Park, this is a great place to hear passionate speeches from some of the UK's most vocal activists and politicians.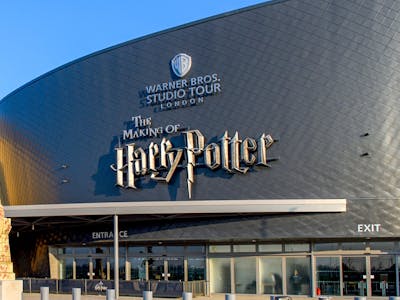 Tour the Harry Potter Film Sets
Just a short walk away from the Hard Rock Cafe lies Leavesden Studios where many of the Harry Potter movies were filmed. You can take tours of the entire set !
READ MORE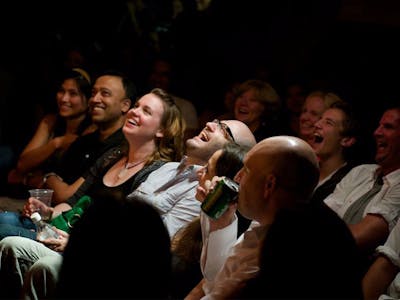 Hang Out at a Local Comedy Club
If you're looking for a more relaxed evening, head over to the Comedy Store or other local comedy clubs and sit back and enjoy some hilarious stand-up acts.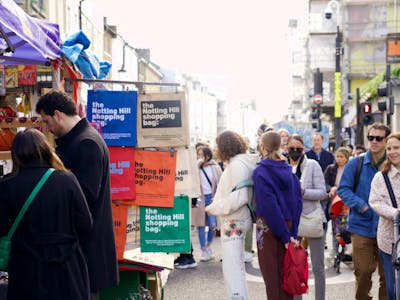 Walk Around Portobello Road Market
This vibrant street market is full of interesting finds from vintage clothing to antiques. You can spend hours here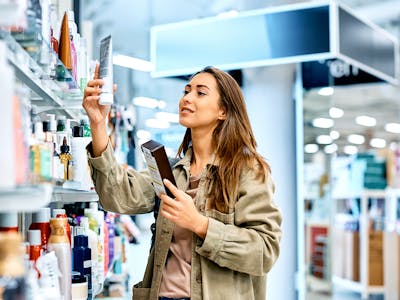 Shopping in the West End
The West End is home to some of the most exclusive and fashionable shops in London. Whether you're looking for designer labels or unique boutiques, you can find something to suit your style here.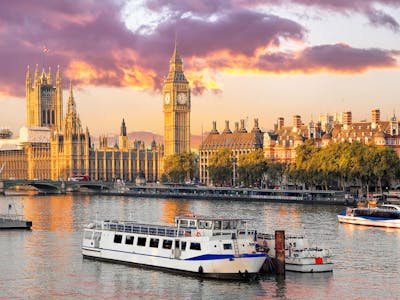 Take a River Cruise
Get a different view of London by taking a river cruise along the Thames. Enjoy stunning views of the city as you cruise past iconic landmarks like Tower Bridge and the London Eye.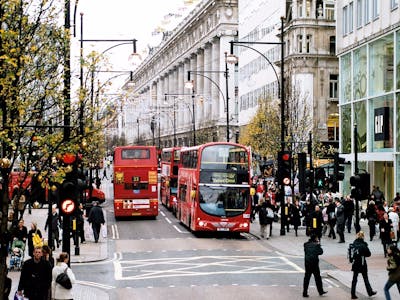 Go on a Walking Tour
See the sights of the city on foot with a guided walking tour. Discover hidden gems and interesting facts about London as you explore its streets.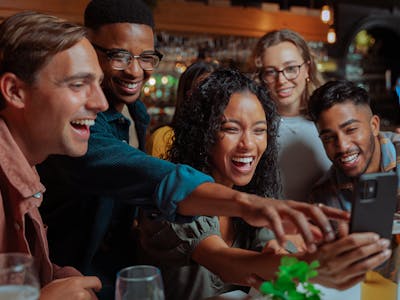 Enjoy a Drink at a Pub
After your tour, head to one of London's famous pubs for a refreshing drink.
FAQs
---
The nearest tube station to the Hard Rock London is Piccadilly Circus, located on the Bakerloo and Piccadilly lines.
Hard Rock Cafe London is open from 11am - 12am Sunday to Thursday and 11am - 2am Friday and Saturday. The last admission is 30 minutes before closing.
Hard Rock Cafe London opened in 1971.
The Hard Rock Cafe London has a relaxed dress code, so you can feel comfortable while dining in the restaurant. However, they do ask that visitors wear appropriate clothing and shoes as they are unable to serve barefoot customers.
You can purchase Hard Rock Cafe merchandise both online and in-store. Online, you can shop for t-shirts, hats, accessories and collectibles on the Hard Rock Cafe website. In-store, you can find a wide selection of merchandise at the Hard Rock Cafe London location.
Yes, the Hard Rock Cafe is a great spot for families looking for a fun, laid back dining experience. Kids are welcome in the restaurant and can even eat for free on certain days. Check the official website for more information.
The Hard Rock Cafe London is the perfect place to experience some of the best live music in London. From classic rock to alternative and blues, you can enjoy a wide range of musical styles in a unique setting. Check the official website for upcoming events and performances.
The Vault at Hard Rock Cafe London is an exclusive collection of rare rock memorabilia. It contains more than 70,000 pieces of music history, including signed guitars, original concert posters, and iconic costumes. You can explore the Vault in person or online.
The Hard Rock Tour is an interactive experience that allows visitors to explore London's music scene and discover the stories of famous musicians. Take a guided tour of the Hard Rock Cafe London and its impressive collection of music memorabilia, or join a trivia night. The tour takes around 1 hour and 15
The Hard Rock Cafe offers two main variants of their tour: the Morning Tour and the Afternoon Tour. These tours typically offer visitors an inside look into the history of the Hard Rock Cafe brand, as well as a chance to view various music-related memorabilia and artifacts.
Hard Rock Cafe Tour Guide