Get an exclusive first look at Hamnet's West End debut at the Garrick Theatre!
In collaboration with Hera Pictures, the Royal Shakespeare Company (RSC) has unveiled fresh production images for Hamnet's first look at the Garrick theatre. This adaptation, stemming from Maggie O'Farrell's widely-acclaimed novel, has undergone transformation under the skilled pen of Lolita Chakrabarti and is helmed by director Erica Whyman.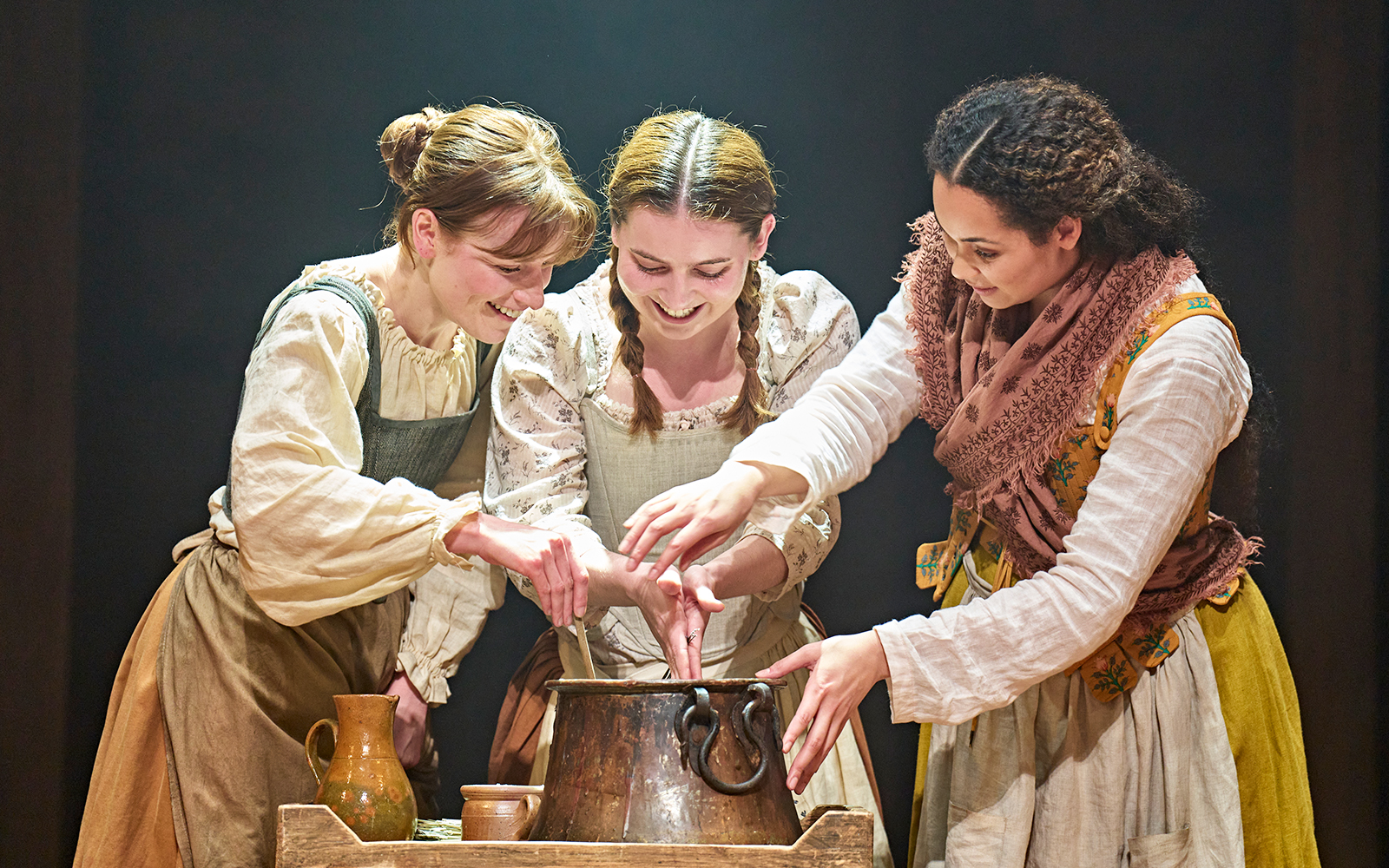 Full cast and the creatives behind Hamnet
The complete ensemble comprises of Gabriel Akuwudike in the role of Bartholomew, Sarah Belcher as Joan, Will Brown portraying Burbage and Father John, Ajani Cabey embodying Hamnet and Thomas Day, Phoebe Campbell taking on the character of Susanna, Mhairi Gayer in the roles of Tilly, Caterina, and Landlady, Frankie Hastings as Eliza, Karl Haynes performing as Ned, Physician, and Condell, Alex Jarrett as Judith, Madeleine Mantock stepping into the character of Agnes Hathaway, Hannah McPake as Jude and the Physician's Wife, Liza Sadovy as Mary, Tom Varey portraying William Shakespeare, and Peter Wight as John and Will Kempe. Off-stage understudies Haydn Burke and Faye Campbell complete the cast.
The production boasts Tom Piper's artistic contributions in both Set and Costume Design. Lighting design is skillfully handled by Prema Mehta, while Oğuz Kaplangi takes charge of the musical arrangements. Sound Design is meticulously crafted by Simon Baker, and Ayse Tashkiran choreographs the movement. Pippa Hill oversees the dramaturgy, Kate Waters orchestrates the fight sequences, and Amy Ball CDG is responsible for the casting process.
Hamnet: A love letter to passion, grief, birth and nature
In Warwickshire, 1582, Agnes Hathaway, known for her innate healing abilities, crosses paths with William Shakespeare, who serves as a Latin tutor. United by compelling yet concealed forces, they build a life together and start a family. However, when the plague snatches away their 11-year-old son, Hamnet, from these affectionate parents, they are left to grapple with their individual grief. Yet, from their profound sorrow, an extraordinary and wondrous transformation emerges.
Hamnet will leave you deeply moved by its poignant portrayal of loss, resilience, and the enduring human spirit. Make sure to book your tickets in advance!
More West End Guides
---
For more West End information, here are some helpful quick links!