Ca' Rezzonico breathes life into the very essence of 18th-century Venice, captivating visitors with its blend of architectural grandeur and artistic brilliance. As you wander through the ballrooms, you can almost hear the strains of a Baroque symphony echoing through the air, transporting you to a time of lavish parties and spirited conversations. The exquisite art collection on display, featuring works by renowned artists such as Tiepolo and Longhi, offers a glimpse into the artistic fervor that swept through the city during its golden age.
Know Before You Go
---
Handy information
⏰ Suggested Duration:
2-3 hours
☀️ Best Time to Visit:
Early morning or late afternoon
🎟️ Ca'Rezzanico Ticket:
€10
Must-see at the POI
Grand Canal views from the palac
Lavishly decorated rooms and halls
Renaissance artwork and sculptures
Getting There
Sestiere Dorsoduro, 3136, 30123
Venice - Italy
Get Directions
Opening Hours
Wednesday-Monday: 10AM-6PM
Closed on Tuesday
Why is Ca'Rezzonico worth visiting?
---
Adorned with intricate stucco work and ornate frescoes, the palace's grandeur is a visual feast.
Visitors can marvel at masterpieces by renowned artists such as Giambattista Tiepolo and Pietro Longhi.
Wander through richly decorated halls and rooms, seeing how the elite once lived and entertained
Whether from the palace windows or the adjacent terrace, the panorama offers a tranquil perspective of Venice's iconic waterway.
Recommended Ca'Rezzonico Tickets
---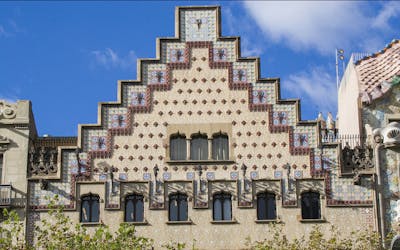 Tours
Guided Tour of Casa Amatller
Located right in the center of the Catalan capital, visit Casa Amatller – home of the famous chocolatier, Antoni Amatller.
Choose from an English, Spanish, or Catalan-guided tour.
Designed by renowned architect Josep Puig i Cadafalch, explore this private home of the early 1900s with all its original furniture and interior design.
The staggered façade is full of symbolism and decorative elements, part of the Romanesque and Catalan Gothic architectural styles.
Soak up the stained glass antiquities, the intricate woodwork of the furniture, the pavements, the exquisite ceramics, and art.
Savor an Amatller's original chocolate, included in this ticket.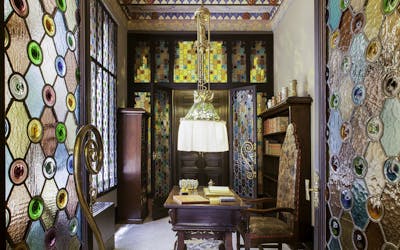 Tours
Tickets to Casa Amatller with Audio Guide
Grab this ticket that gives you entry into Casa Amatller along with an engaging digital audio guide.

Worried you might miss out on the best parts? Your audio guide will fill you in on all the insider information about the lavish structure.

Walks the hallways that the wealthy of the art nouveau times did during glamorous high society evenings.

Stay back and explore at your own pace until closing hours without being bound by time limitations.

Fun Fact: Casa Amatller is located in the Block of Discord, a block in the city known for buildings with completely contrasting architectural styles.
5% Cashback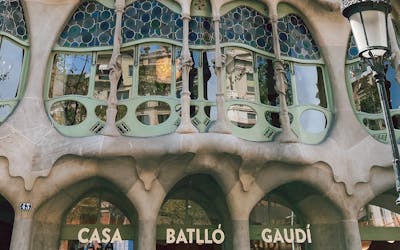 Specials
Combo (Save 5%): Casa Batlló + Casa Amatller Tickets
This wallet-friendly combo gives you access to two of Barcelona's iconic examples of Catalan modernism – Casa Batlló and Casa Amatller.

Both houses offer a multilingual audio guide and while there is timed entry to Casa Batlló, stay back at Casa Amatller however long you like.

Marvel at Antoni Gaudí's surreal creations in Casa Batlló. Enter the immersive Gaudí Cube, a 6-sided, LED-paneled room!

At Casa Amatller, home of the chocolatier Antoni Amatller, admire the original furnishings and an interesting archaeological glass collection.

Fun Fact: Casa Amatller, Casa Batlló, and Casa Lleó Morera are Modernista creations that sit next to each other, together forming the 'Apple of Discord' (Illa de la Discordia).
Ca'Rezzonico History
---
Constructed in the 18th century during the Baroque period, Ca' Rezzonico serves as a captivating window into Venice's opulent past. The palace witnessed several remarkable events and eras throughout its existence. Venice itself was a prominent maritime power during the Middle Ages and Renaissance, engaging in extensive trade and diplomacy that shaped the city's culture and architecture. Ca' Rezzonico reflects this grandeur, with its lavish frescoes, ornate furnishings, and stunning canal views, which draw visitors into the enchanting world of Venetian nobility.
Beyond its exquisite beauty, Ca' Rezzonico holds lesser-known stories that pique historical curiosity. For instance, it was home to famed playwright Carlo Goldoni, whose comical and satirical plays influenced European theater in the 18th century. Exploring the palace offers a chance to walk in Goldoni's footsteps and gain insight into his creative genius.
To truly appreciate Ca' Rezzonico's historical significance, understanding the decline of the Venetian Republic is crucial. The palace witnessed the city's gradual decline from a thriving empire to a declining force in Europe. By the time Ca' Rezzonico was completed in 1756, Venice's political power had waned, marking the end of an era and making the palace a poignant symbol of the city's history.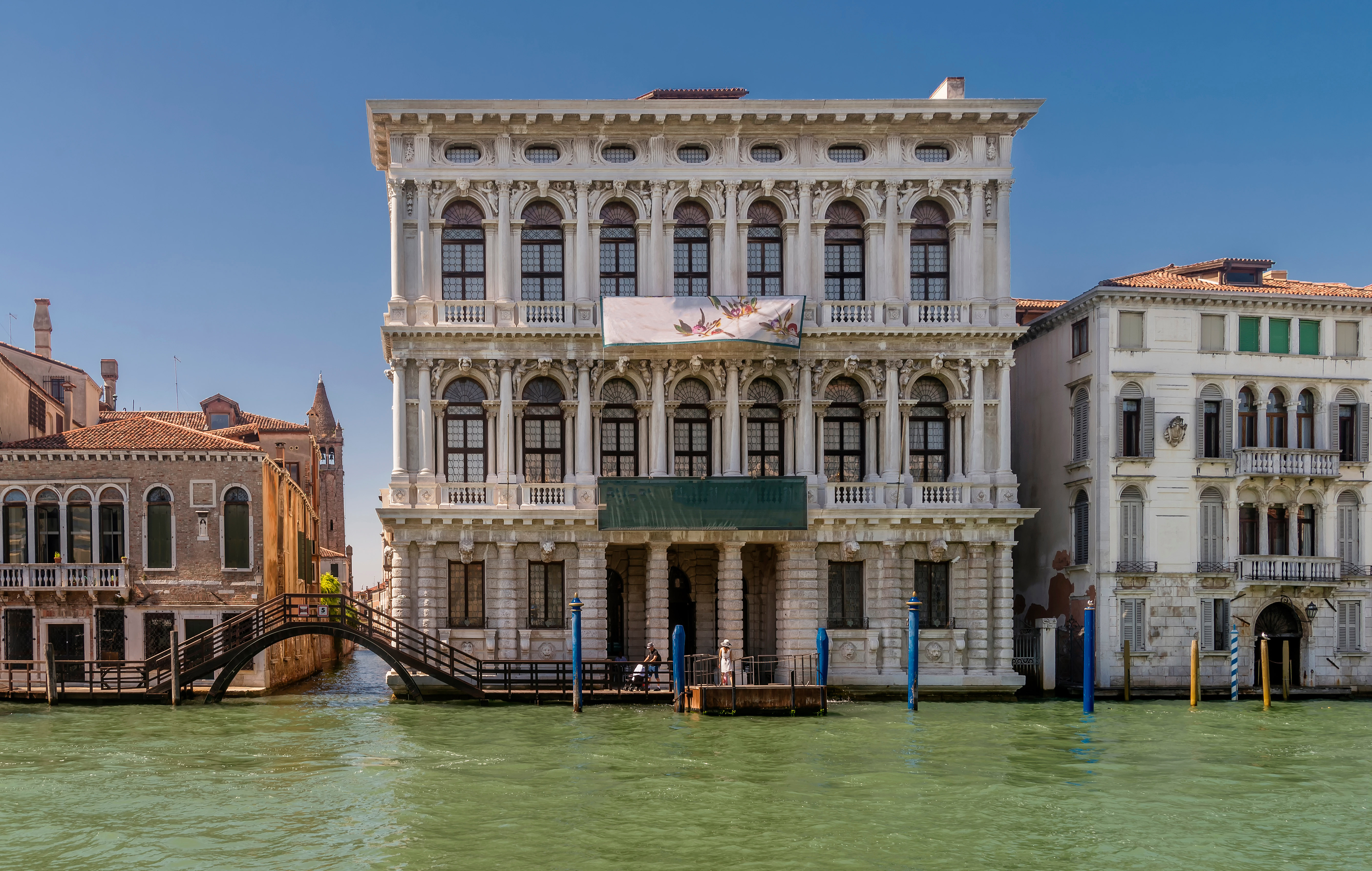 Ca'Rezzonico Architecture
---
Ca' Rezzonico is a stunning example of Baroque architecture located in the beautiful city of Venice. Built in the 18th century, this palazzo showcases a grandeur and opulence that is characteristic of the period. The design of Ca' Rezzonico is attributed to the renowned architect Baldassare Longhena, whose expertise and skill can be seen in every detail of this magnificent structure.
Inspired by the ornate and theatrical style of the Baroque movement, Ca' Rezzonico features elaborate façades adorned with intricate sculptures and ornamental motifs. The interior of the palazzo boasts lavish frescoes, gilded moldings, and grand staircases, all representing the grandeur and wealth of the Rezzonico family, who commissioned the construction.
One of the most fascinating aspects of Ca' Rezzonico is its strong ties to the arts. The palazzo houses a remarkable collection of Venetian paintings from the 18th century, including works by prominent artists such as Tiepolo and Longhi. These masterpieces provide a glimpse into the rich cultural heritage of Venice during this period.
Highlights of Ca'Rezzonico
---
1

Grand Canal Views

canal views from Ca'Rezzonico
Marvel at the breathtaking view of the Grand Canal from Ca' Rezzonico. Situated along this iconic waterway, the palace offers visitors a front-row seat to the mesmerizing beauty of Venice's main artery. Gaze upon the elegant gondolas, vibrant vaporettos, and historic palaces that line the canal, and witness the bustling activity that has characterized this waterborne city for centuries.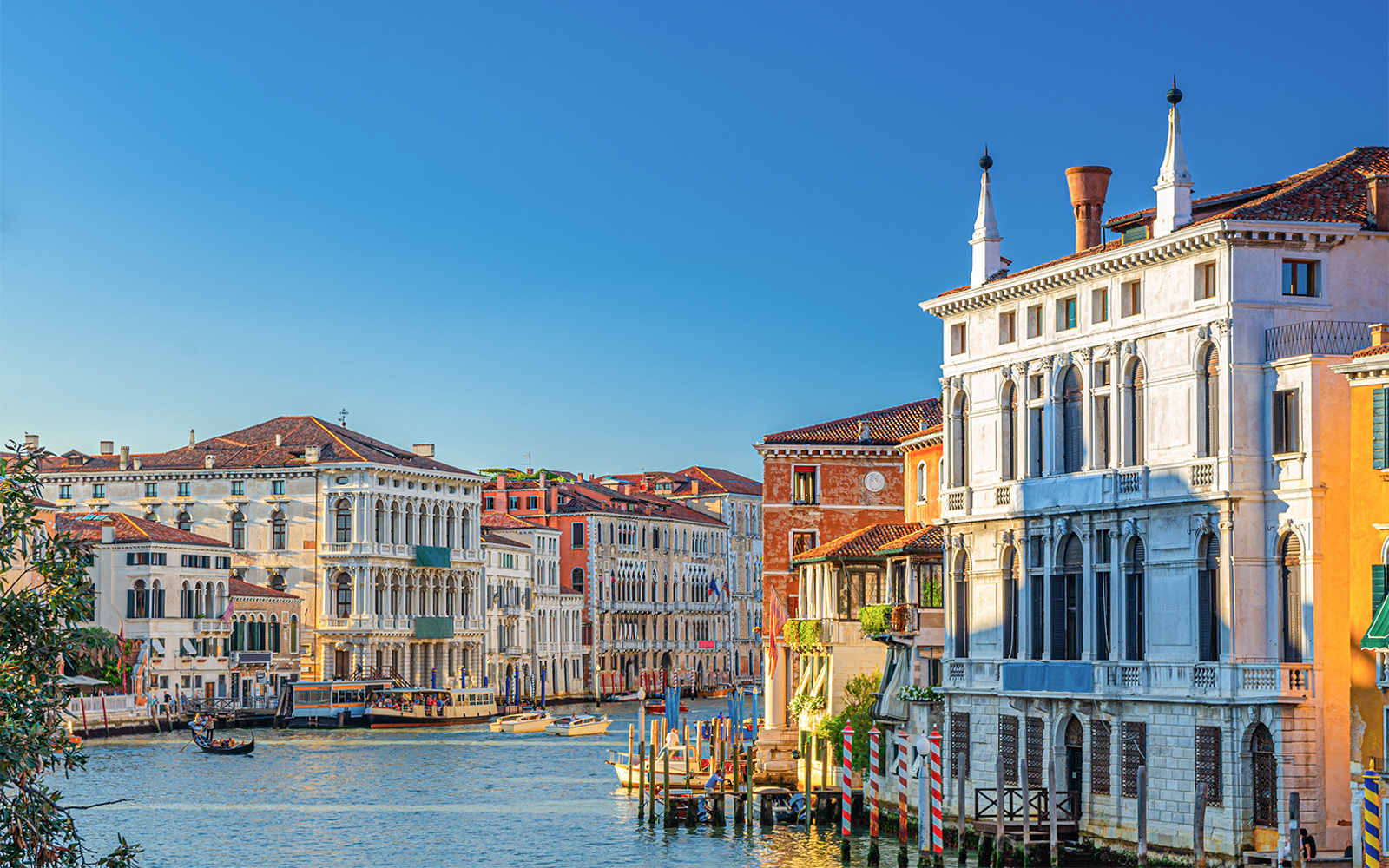 2

Ballroom

Ca'Rezzonico ballroom
Step into the glamorous ballroom of Ca' Rezzonico and be transported to a world of grandeur and extravagance. Adorned with exquisite frescoes and shimmering chandeliers, this magnificent space echoes with the echoes of opulent celebrations held by the Venetian elite. Marvel at the intricate detailing and lavish decorations that make this room a true testament to the splendors of Venetian society.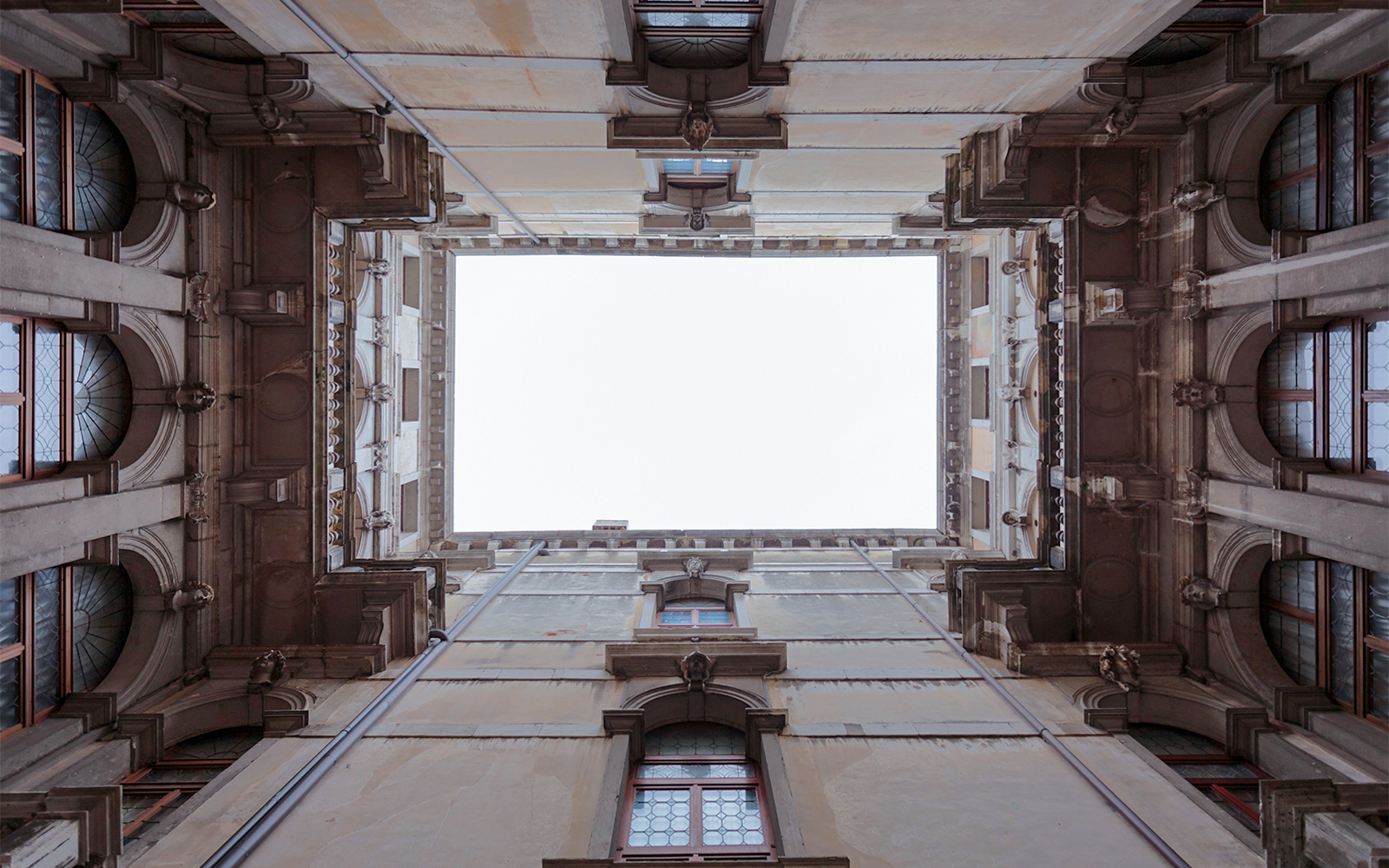 3

Venetian Art Collection

Ca'Rezzonico Art collection
Indulge your love for art as you explore the remarkable Venetian art collection at Ca' Rezzonico. From celebrated painters like Canaletto to lesser-known local artists, the museum showcases a wide array of masterpieces that exemplify the city's artistic heritage. Marvel at the skillful brushstrokes, vibrant colors, and evocative themes that capture the essence of Venetian artistry.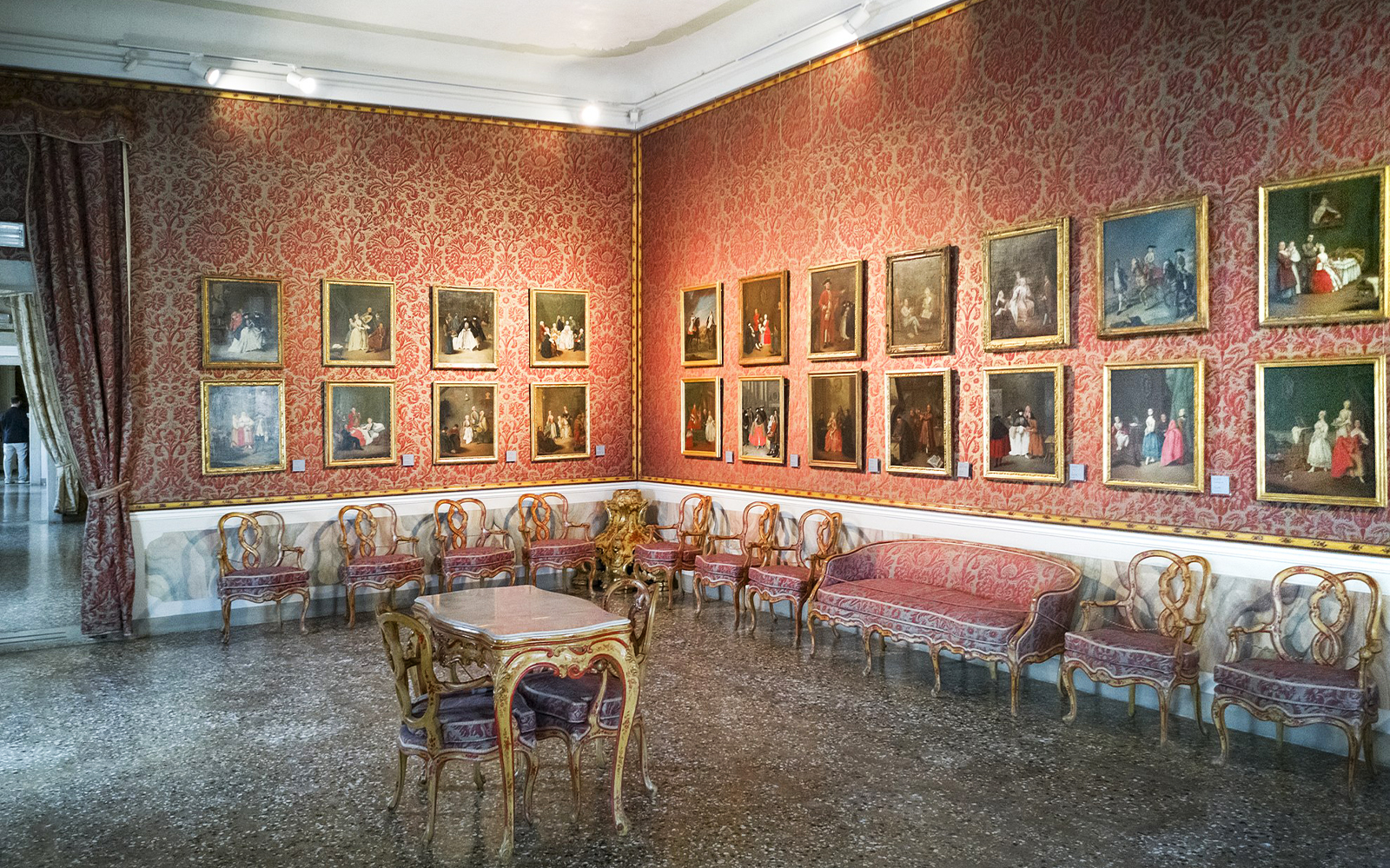 4

Costume Gallery

Ca'Rezzonico costume gallery
Experience the glamour and fashion of the 18th century at the Costume Gallery of Ca' Rezzonico. Admire the intricately designed garments, exquisite fabrics, and elaborate accessories that adorned the Venetian nobility. Gain insight into the city's rich sartorial history and immerse yourself in the trends and styles of a bygone era.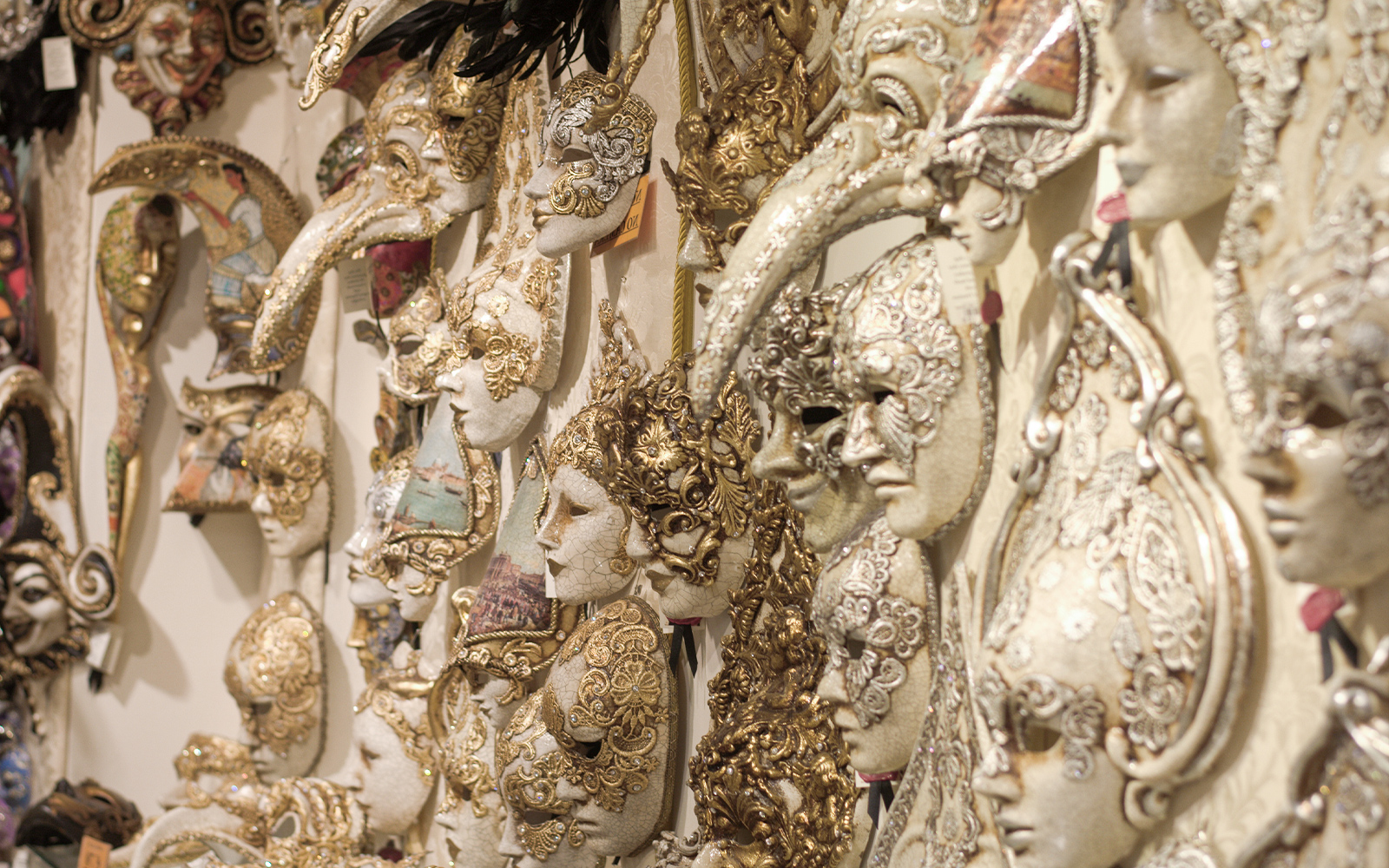 2

Frescoed Ceilings

Ca'Rezzonico frescoed ceilings
Look up and prepare to be mesmerized by the captivating frescoed ceilings that grace many of the rooms in Ca' Rezzonico. These artistic masterpieces depict mythological scenes, historical events, and intricate patterns, transporting you to a realm of beauty and imagination. Marvel at the skill and craftsmanship of the painters who created these breathtaking works of art.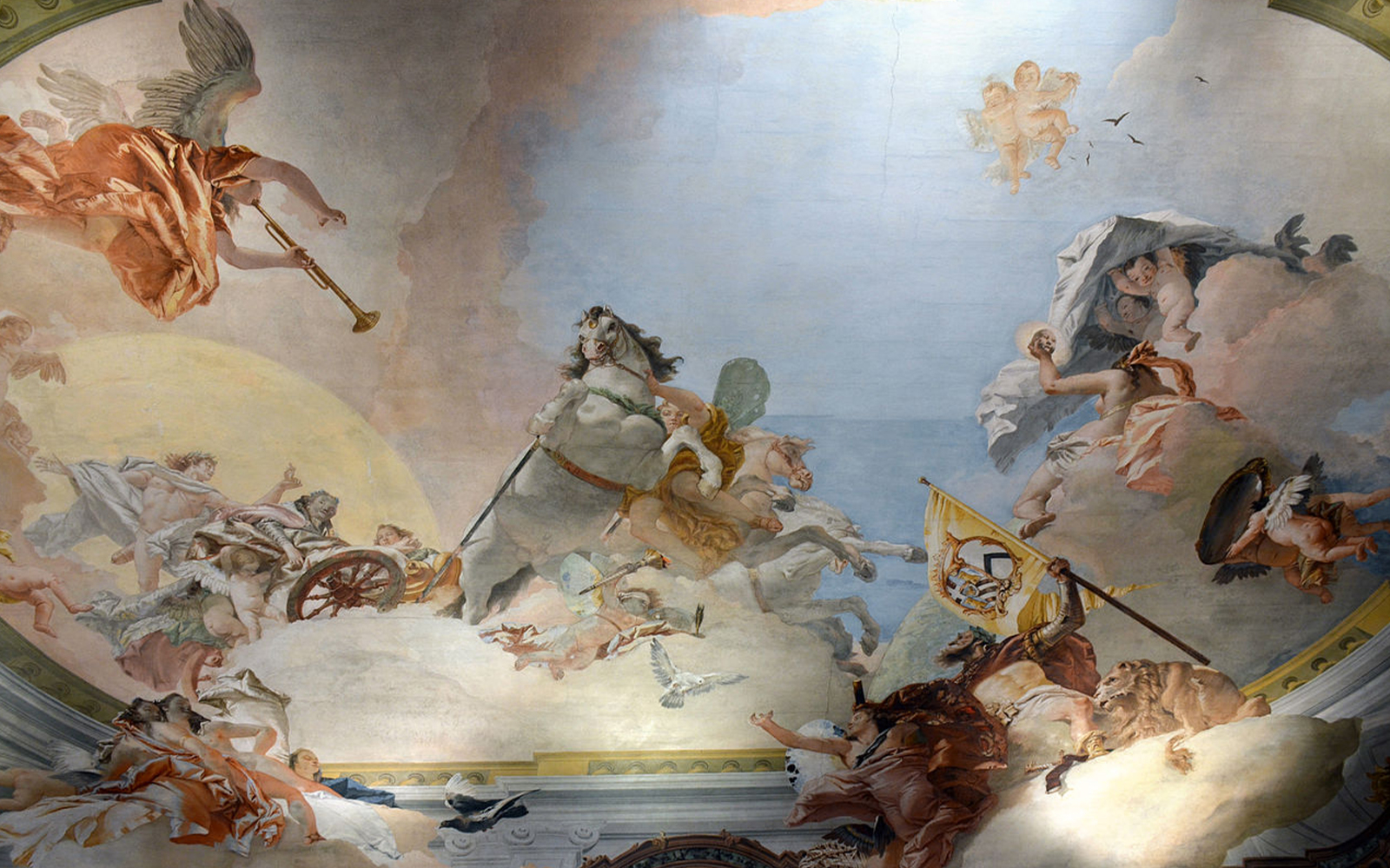 Best Time to Visit Ca'Rezzonico
---
The best time to visit Ca' Rezzonico in Venice is during the spring or fall seasons. These months offer pleasant weather with mild temperatures, perfect for exploring the museum and its beautiful surroundings. It is recommended to visit in the morning or late afternoon to avoid large crowds. This will allow you to fully enjoy the stunning art and architecture at your own pace. Additionally, prices are generally lower during these off-peak seasons, making it budget-friendly for visitors.
Ca'Rezzonico Opening Hours
---
Wednesday-Monday: 10 AM - 6 PM
The last admission from November-March : 4.30 PM
The last admission from Aril-October : 5.30 PM
Closed On: Tuesday
Getting There
---
Vaporetto
The most convenient and picturesque way to reach Ca' Rezzonico is by taking the Vaporetto, Venice's waterbus. Ca' Rezzonico is located along the Grand Canal, so you can hop on Line 1 or Line 2, which run along this major waterway. Get off at the Ca' Rezzonico stop, conveniently located right in front of the museum.
Bus
If you prefer to travel by land, you can take the bus to reach Ca' Rezzonico. From the Piazzale Roma or the Santa Lucia Train Station, catch the ACTV bus number 1 or 2 towards the Zattere stop. From there, it's just a short walk to the museum.
Train
Venice is well-connected by train, and if you arrive at the Santa Lucia Train Station, it's fairly easy to make your way to Ca' Rezzonico. From the train station, you can take a leisurely 30-minute walk along the Fondamenta delle Zattere, enjoying beautiful views of the canal. Alternatively, you can take the vaporetto from the San Samuele or San Tomà stops to Ca' Rezzonico.
Insider Tips to Visit Ca'Rezzonico
---
Plan to visit Ca' Rezzonico early in the morning or later in the afternoon to avoid crowds.
Purchase your tickets online in advance to skip the ticket lines.
If you're interested in art, don't miss the chance to visit the exhibition dedicated to 18th-century Venetian painting.
To fully appreciate the palace's grandeur, visit on a sunny day to enjoy the splendid views of the Grand Canal from the palace's windows and balconies
Consider purchasing a Venice Museum Pass if you plan to visit multiple museums in the city. This pass provides convenient access, including admission to Ca' Rezzonico.
Save time to visit the nearby Peggy Guggenheim Collection, which features modern art and is just a short walk away.
Restaurants Near Ca'Rezzonico
---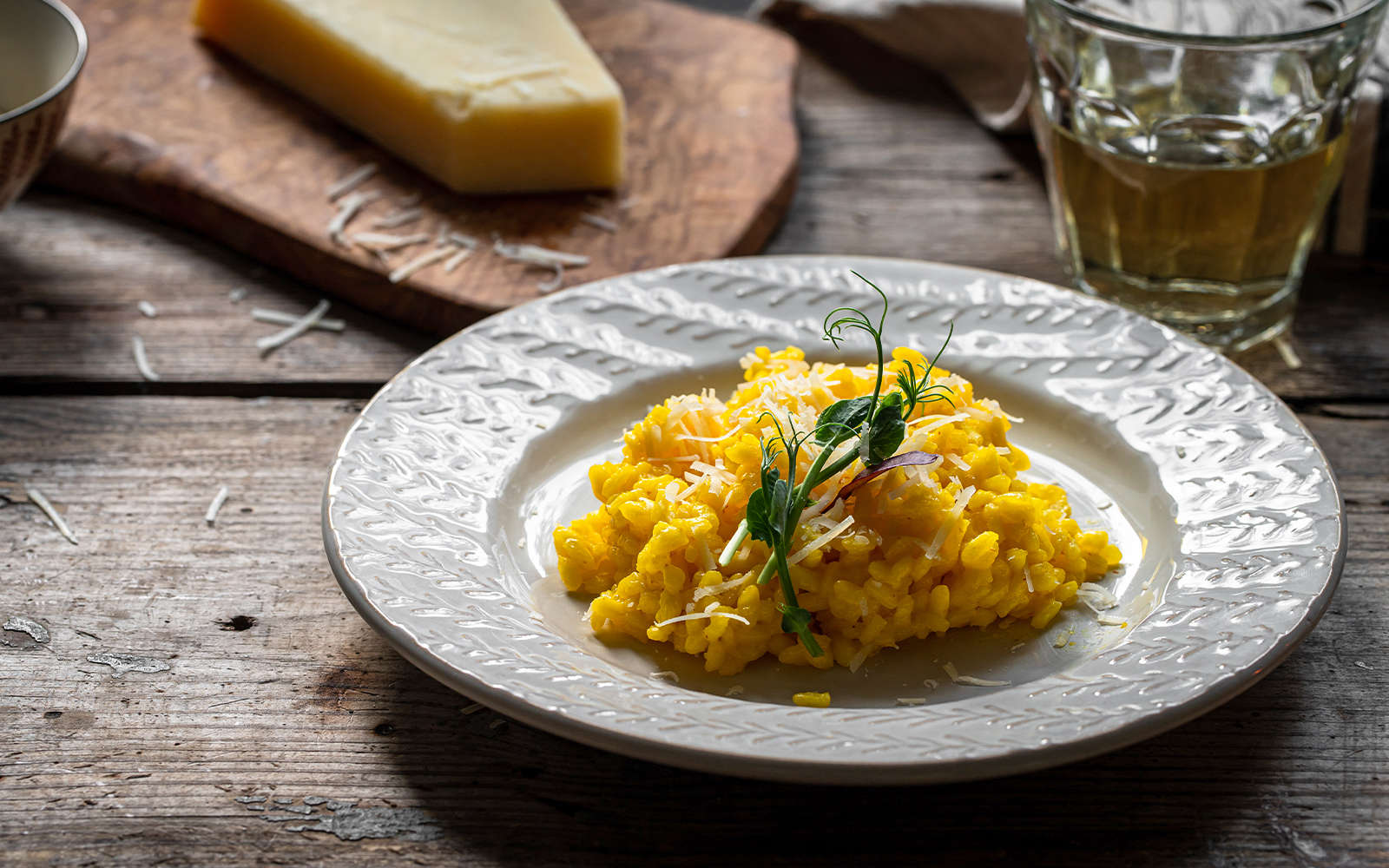 Ai Due Vescovi
Indulge in traditional Venetian cuisine at Ai Due Vescovi, just a short walk from Ca' Rezzonico. Feast on mouthwatering seafood risotto and homemade tiramisu, while enjoying the cozy atmosphere and friendly service. This hidden gem is a must-visit for an authentic dining experience.
Distance: 0.2 miles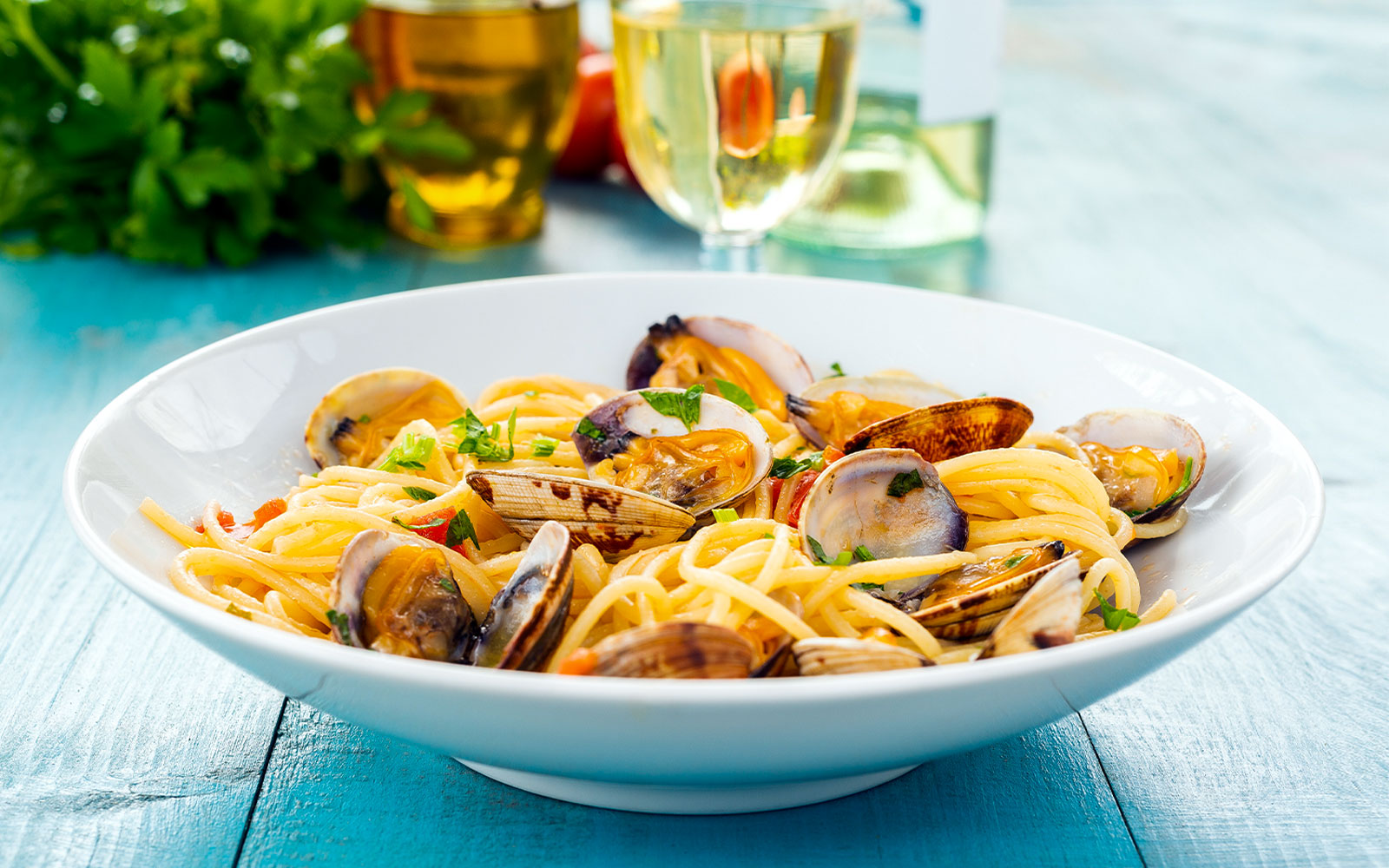 Trattoria da Fiore
Experience the flavors of Venice at Trattoria da Fiore, located a stone's throw away from Ca' Rezzonico. This charming trattoria offers delectable dishes like black ink spaghetti with clams and fragrant seafood stew. Don't miss the chance to savor their heavenly salted caramel panna cotta.
Distance: 0.3 miles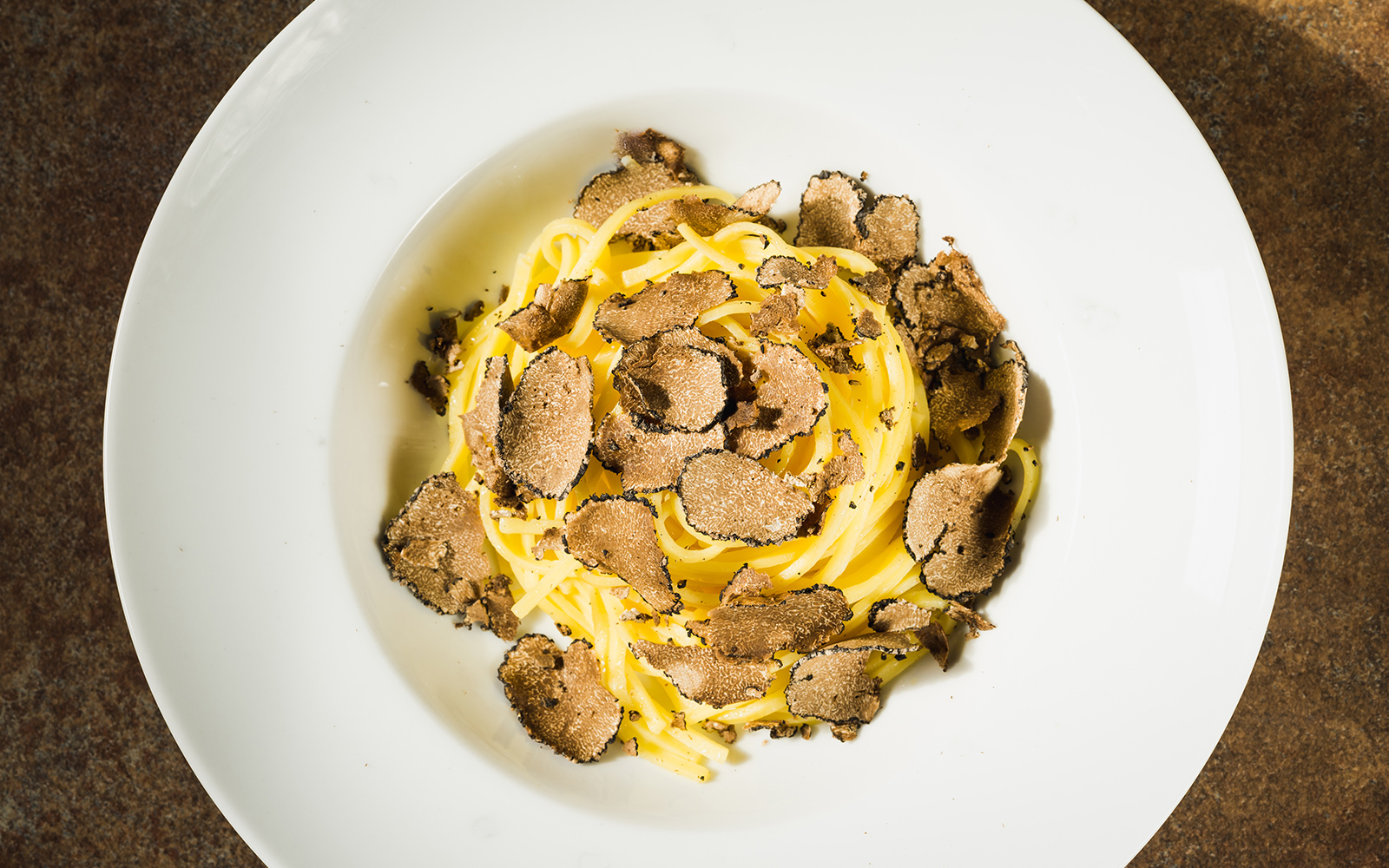 Osteria Al Squero
A short stroll from Ca' Rezzonico lies Osteria Al Squero, a charming eatery known for its traditional Venetian cuisine. Delight in their mouthwatering squid ink risotto or creamy truffle pasta. Enjoy the cozy atmosphere and beautiful canal views while sipping on a refreshing Aperol Spritz.
Distance: 0.4 miles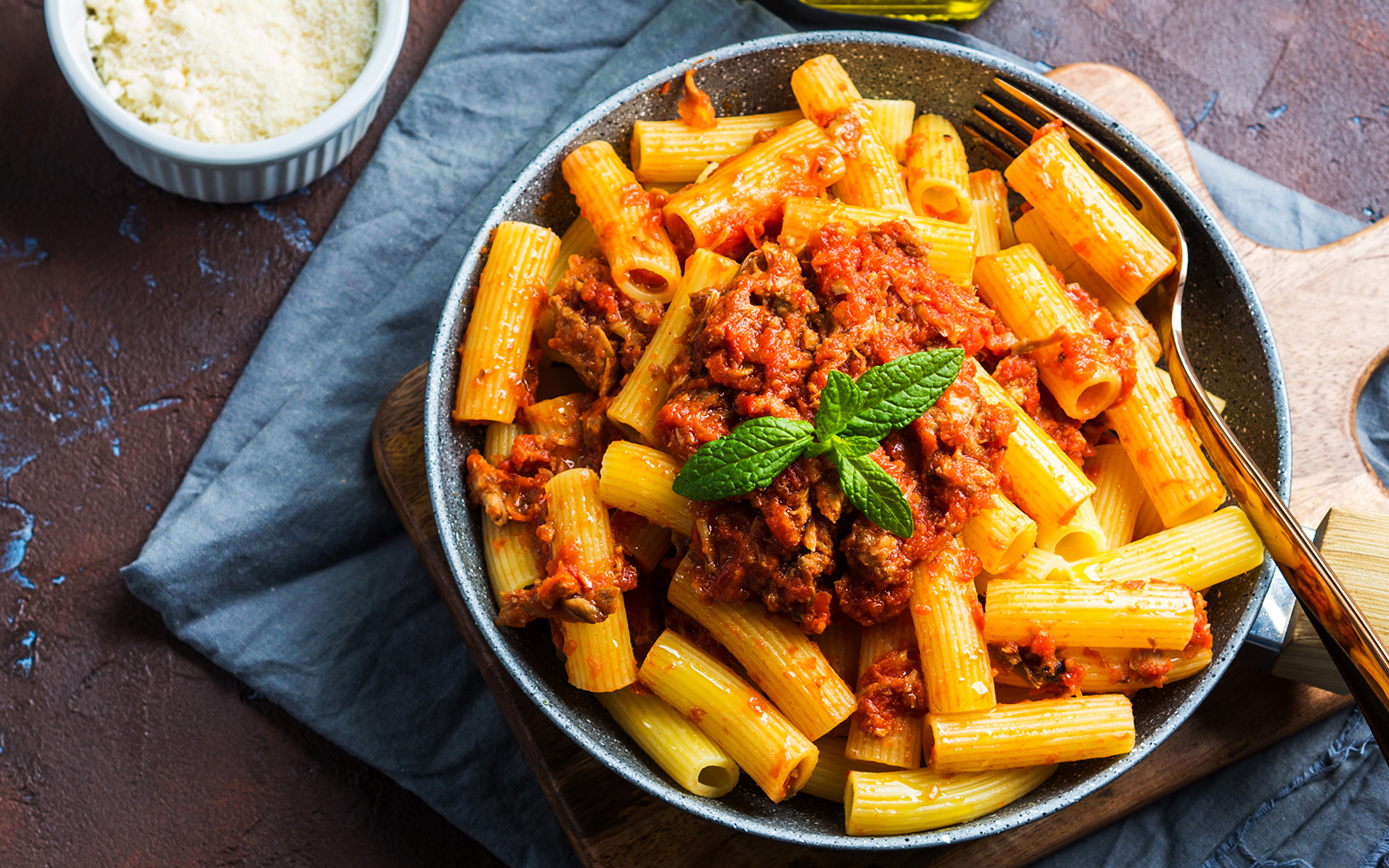 Osteria alla Bifora
Located just a short distance from Ca' Rezzonico, Osteria alla Bifora is a local favorite. Indulge in their divine homemade pasta dishes, such as pumpkin-filled ravioli with sage butter, paired with a glass of the finest local Prosecco. The warm ambiance and attentive staff make it a memorable dining experience.
Distance: 0.5 miles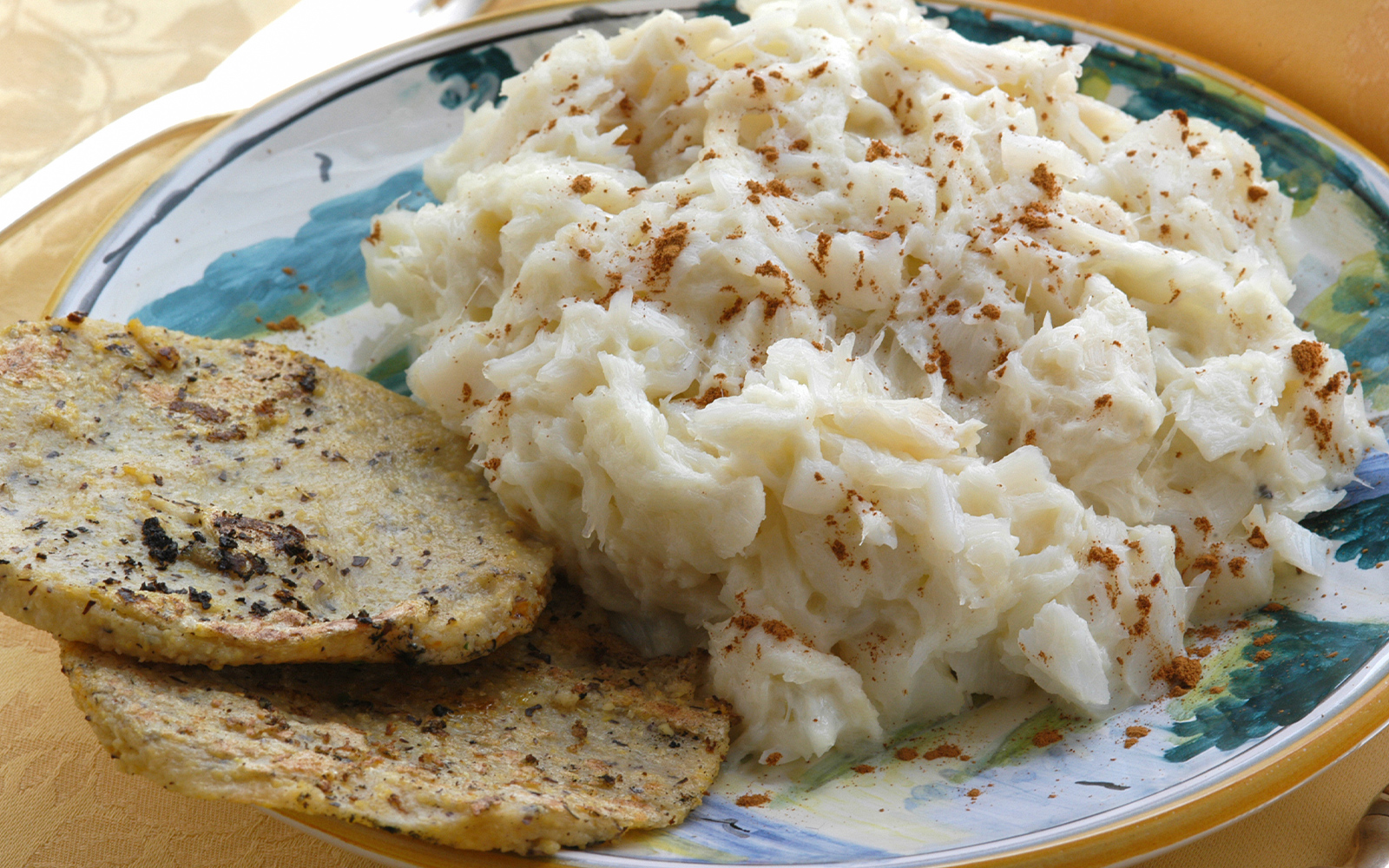 Trattoria da Romano
For a taste of Venetian history, head to Trattoria da Romano, located a leisurely walk from Ca' Rezzonico. Sample their famous Venetian-style fish dishes, like their mouthwatering Sarde in Saor and creamy Bacalà Mantecato. Immerse yourself in the timeless charm of this family-run trattoria.
Distance:0.7 miles
Places to Stay Near Ca'Rezzonico
---
Things to Do Near Ca'Rezzonico
---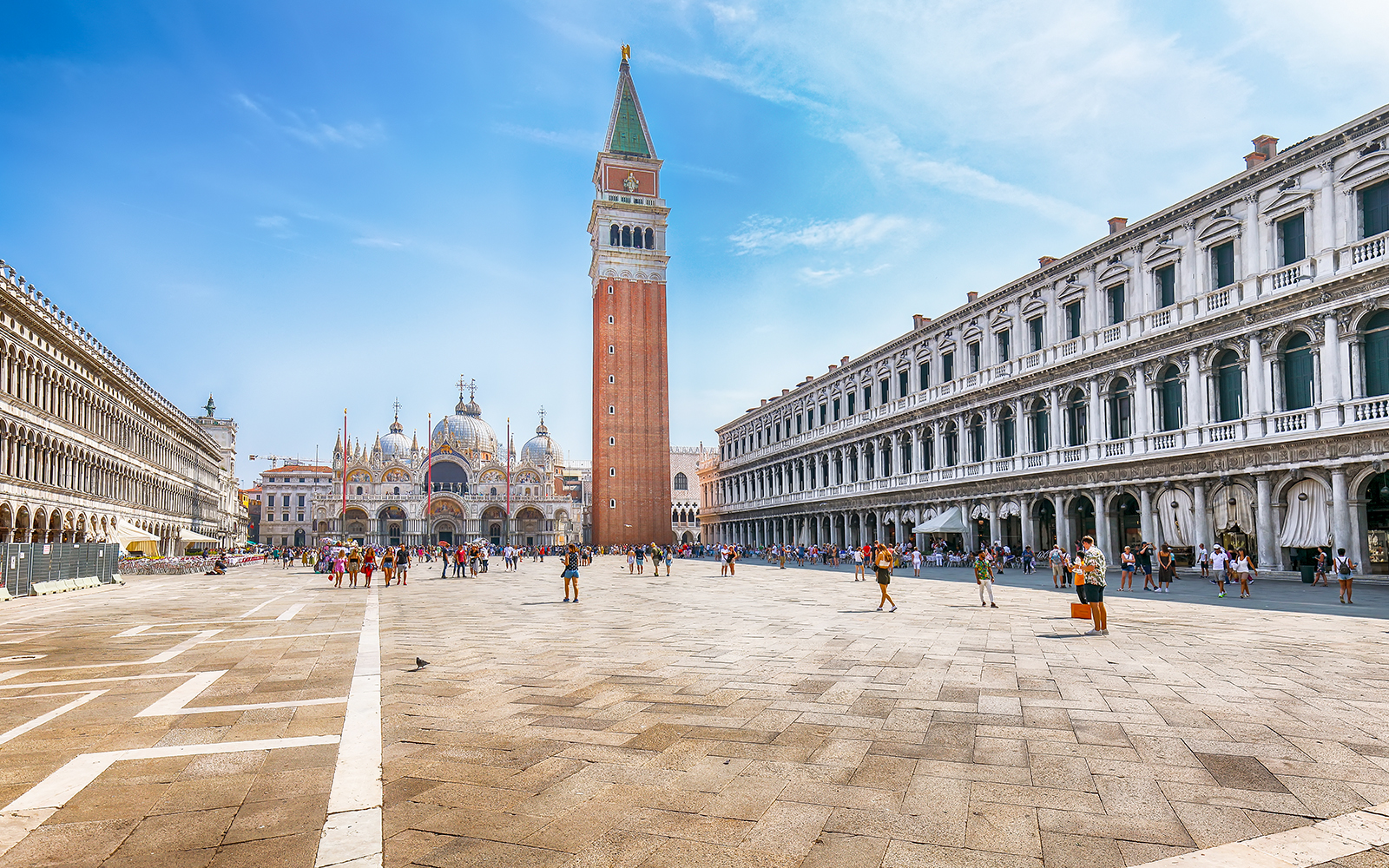 St. Mark's Square
Step into the heart of Venice and discover the enchantment of St. Mark's Square, a captivating destination just 1.5 kilometers from Ca' Rezzonico. Immerse yourself in the rich history and architectural splendor that surrounds you. Marvel at the grandeur of St. Mark's Basilica, a masterpiece of Byzantine art adorned with intricate mosaics and opulent decorations. Explore the nearby Doge's Palace, a symbol of Venetian power and grandeur, where you can walk through the corridors of power and admire masterpieces by renowned artists. For a better and hassle-free experience book skip-the-line tickets to St.Mark's Square.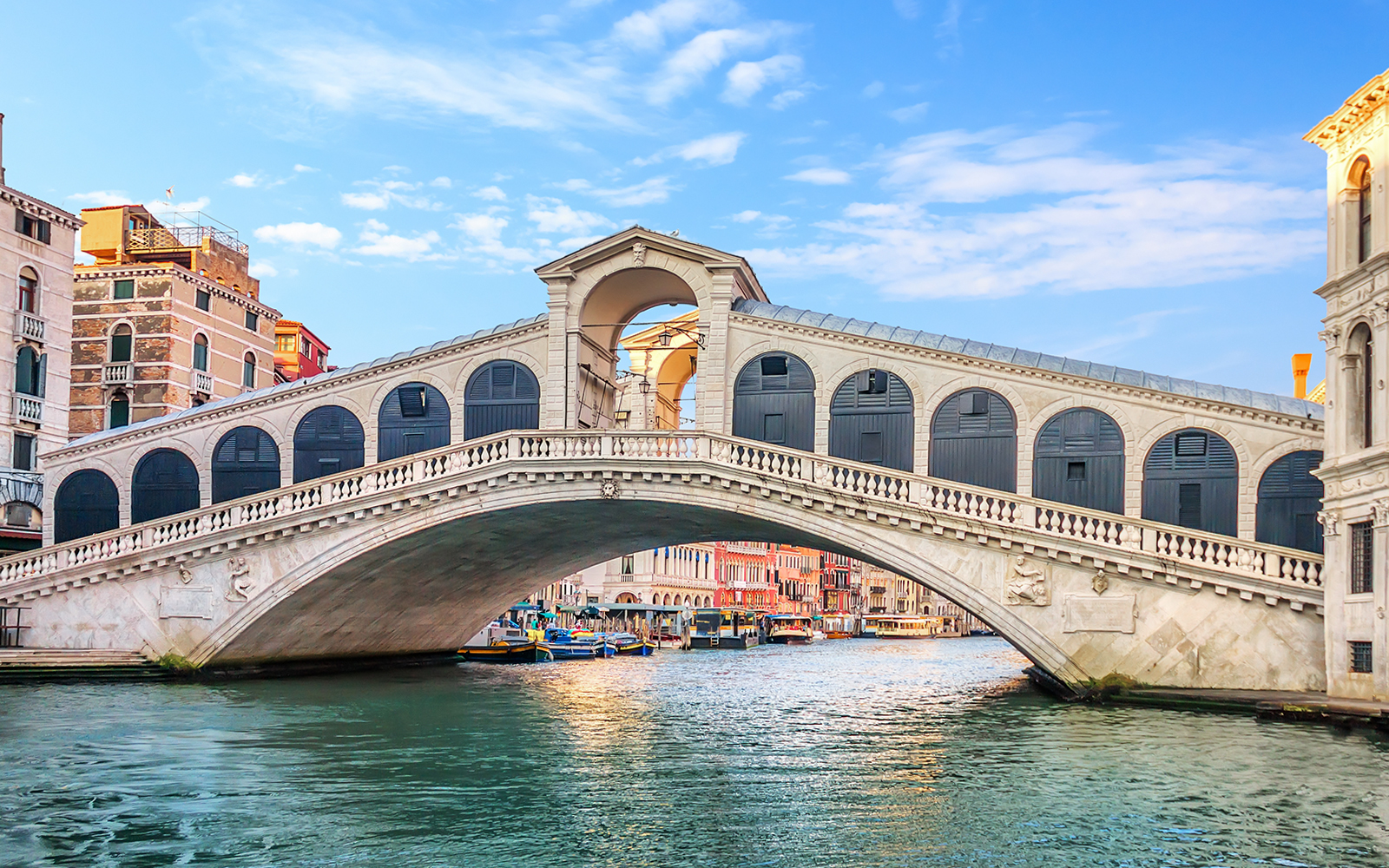 Rialto Bridge
Embark on a journey to the heart of Venice, just 2.1 kilometers from Ca' Rezzonico, and be captivated by the grandeur of the Rialto Bridge. This architectural marvel spans the majestic Grand Canal, offering breathtaking panoramic views of the bustling waterway and its surrounding beauty. Step onto the bridge and feel the history beneath your feet as you join the footsteps of countless travelers who have marveled at its beauty throughout the centuries.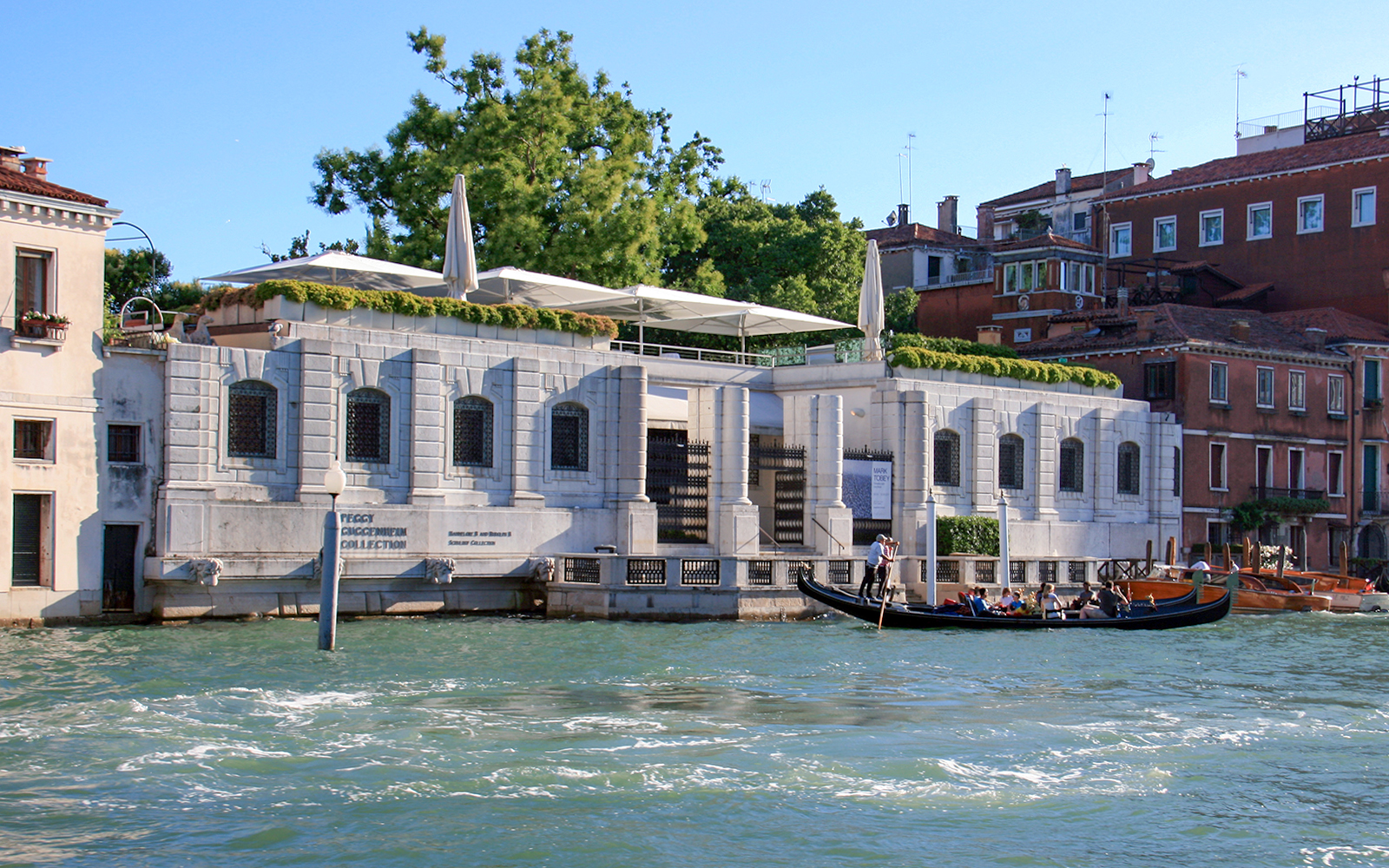 Peggy Guggenheim Collection
Immerse yourself in the world of modern art at the Peggy Guggenheim Collection, located just 1.8 kilometers from Ca' Rezzonico. This extraordinary museum showcases a remarkable collection of European and American artwork, spanning various artistic movements. Discover masterpieces by renowned artists such as Picasso, Pollock, and Dalí as you wander through the galleries. The museum's tranquil garden provides a serene retreat, offering a moment of respite amidst the bustling city.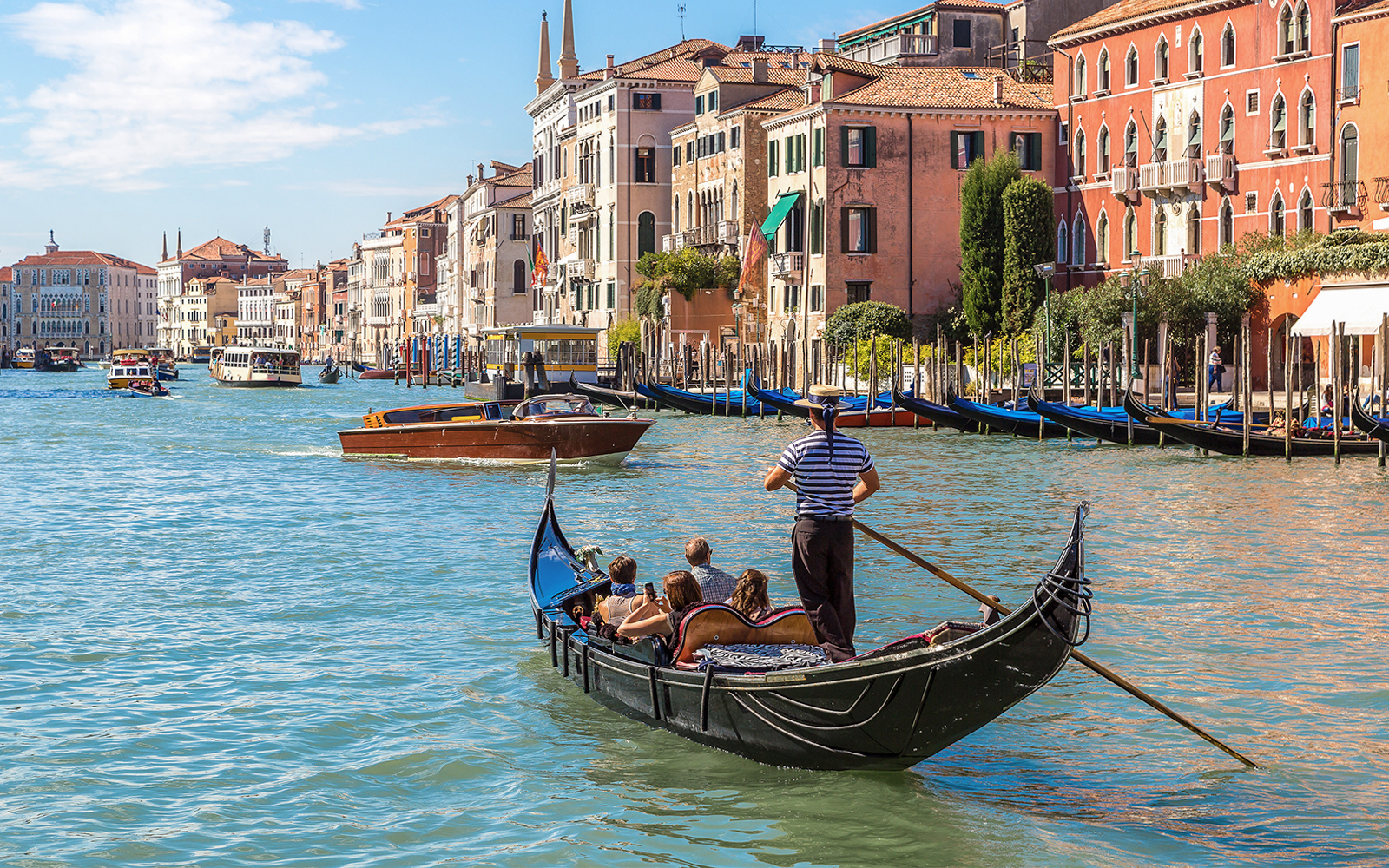 Grand Canal
Experience the timeless allure of the Grand Canal, a captivating waterway that winds through the heart of Venice, just a short distance from Ca' Rezzonico. Embark on a scenic gondola ride and allow yourself to be transported through history as you glide past magnificent Venetian palaces, each with its own story to tell. Marvel at the architectural splendor that lines the canal, from the Gothic elegance of the Ca' d'Oro to the grandeur of the Palazzo Dario. Let the shimmering waters and graceful gondolas guide you through this iconic thoroughfare, providing you with a unique perspective of the city's beauty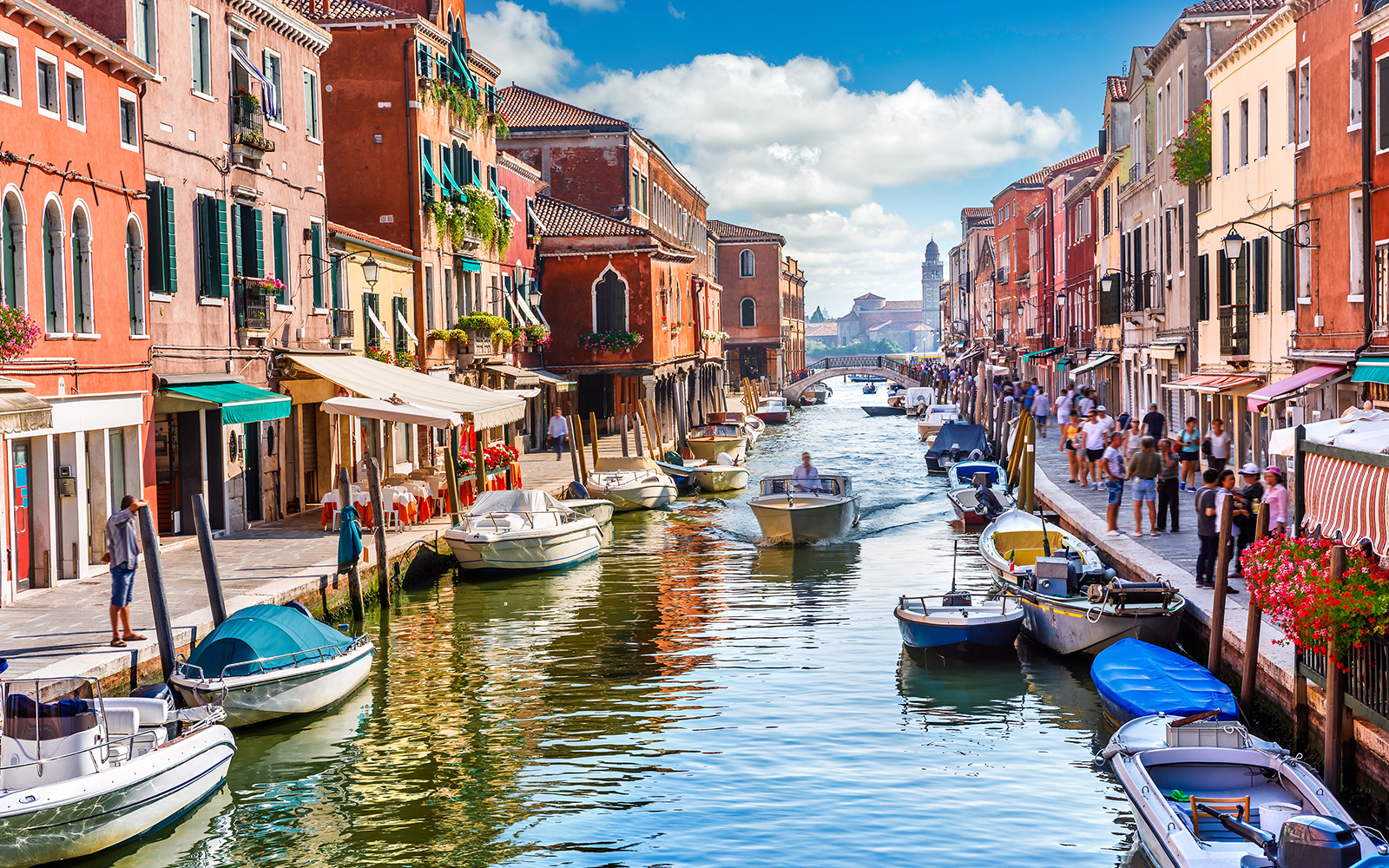 Murano Island
Embark on a journey to Murano Island, a captivating destination located approximately 4 kilometers from Ca' Rezzonico. Renowned for its centuries-old glassmaking tradition, this charming island invites you to witness the artistry and craftsmanship that has made Murano a world-renowned center for glass art. Visit the historic glass workshops and observe skilled artisans as they transform molten glass into intricate masterpieces. Marvel at the delicate glass sculptures, colorful vases, and intricate chandeliers that adorn the galleries.
FAQs
---
Ca' Rezzonico is famous for its stunning 18th-century Venetian art collection and beautifully restored interiors.
Plan at least 2 hours to fully appreciate Ca' Rezzonico's lavish halls, incredible artwork, and the charming canal views.
Yes, guided tours are offered at Ca' Rezzonico, allowing you to learn more about its history and hidden treasures.
Yes, you can take non-flash photography inside Ca' Rezzonico to capture the beauty of its impressive architecture and art collection.
While some children may find the museum interesting, it's primarily a cultural attraction suited for adults and art enthusiasts.
Yes, there are charming cafes and restaurants nearby where you can enjoy a delicious Italian meal or grab a cup of coffee.
Unfortunately, there is no official gift shop within Ca' Rezzonico, but there are nearby shops where you can find Venetian souvenirs.
Ca' Rezzonico offers accessible entrances and elevator facilities, making it feasible for visitors with mobility challenges to explore the museum.
Side Navigation Bar - Find it at the Bottom of the Blog