An architectural treasure trove, Budapest flaunts a wonderful harmony of natural and man-made elements. With epic tales of its history woven into its everyday life, Budapest's thriving culture draws a diverse crowd. The city's transitioning blend of Western and Eastern Europe makes it like no other European city. With its healing hot springs, umpteen ruin bars and breathtaking Art Noveau architecture, Budapest is a much-needed respite for those keen on a cultural chaos. Our Budapest Travel Tips will help you find order in this chaos and make the most of your visit.
Budapest Essentials
---
Starting with the essentials, here's what you must know before getting to Budapest. Make sure you brush up a little Hungarian!
Best Time To Visit Budapest
---
Blessed with a pleasant climate throughout the year, it is hard to zero in on one the best time of the year to visit Budapest. However, with affordable rates and little to no crowd, it is spring that makes an ideal season for those looking for a relaxing getaway. Summer witnesses an upsurge of crowd, however, the Budapest Summer Festival, which takes place between June to August, is definitely something you shouldn't miss out on. Fall in Budapest also is a great time to visit, considering the drop in temperature. However, if you don't mind the a snowy vacation, December to February is also a great time to enjoy its quaint Christmas markets and events that take place around the festive season.
Read more about the best time to visit Budapest.
Budapest Travel Tips 101 - A First Timer's Holy Grail
---
Below are the tips and hacks you're here for. Read on and thank us later!
#1 Sample Local Wines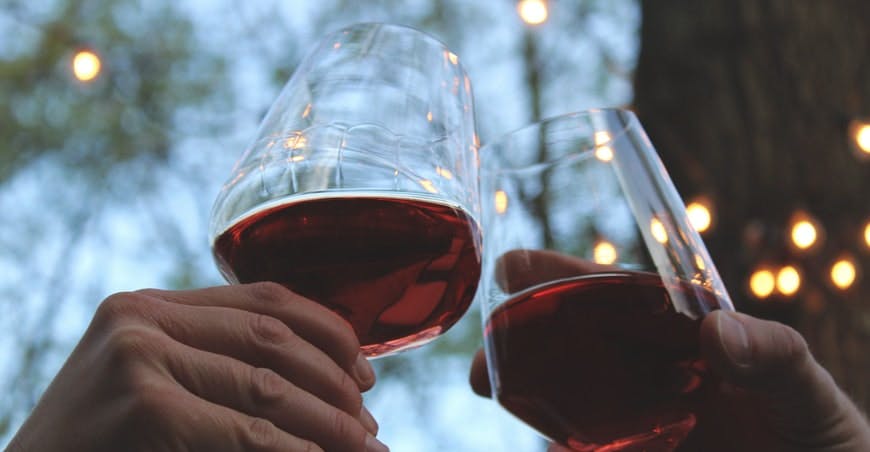 Home to some of the most well-known brands of wine, there's no leaving Budapest without trying some of its piquant alcohol. While there are several opportunities to try wine (in restaurants and pubs), look out for historic cellars or wine tasting tours that take place in the city on a frequent basis. Pair the tasting with a romantic cruise to make the most of your evening in the city!
#2 Don't Clink Beer Glasses!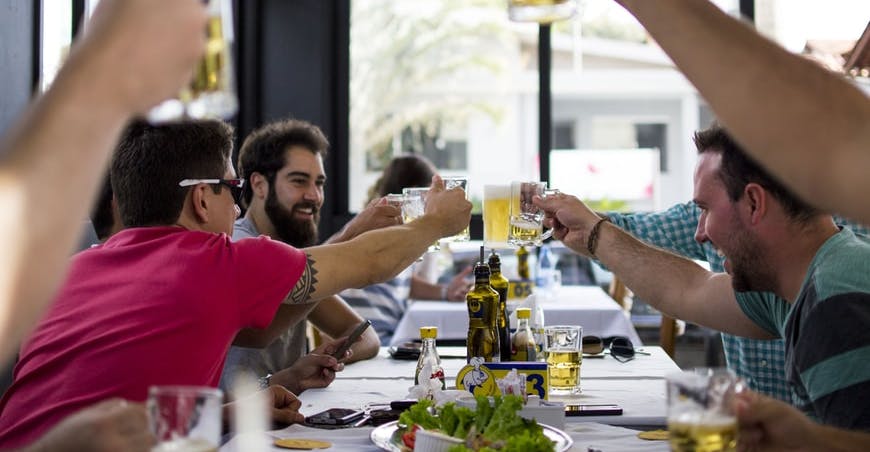 A funny, yet interesting tradition the locals in Budapest follows comes from 1848 when the Hungary revolution was overthrown by the Habsburg. To celebrate their victory in Vienna, Austrians everywhere clicked beer to show their joy for the same. Though 167 years have passed, Hungarians have not forgotten and have vowed to never clink beer glasses! While it may not land you into trouble, it would be an advisable option to avoid the regular 'cheers'!
#3 Dine at Butcher Stores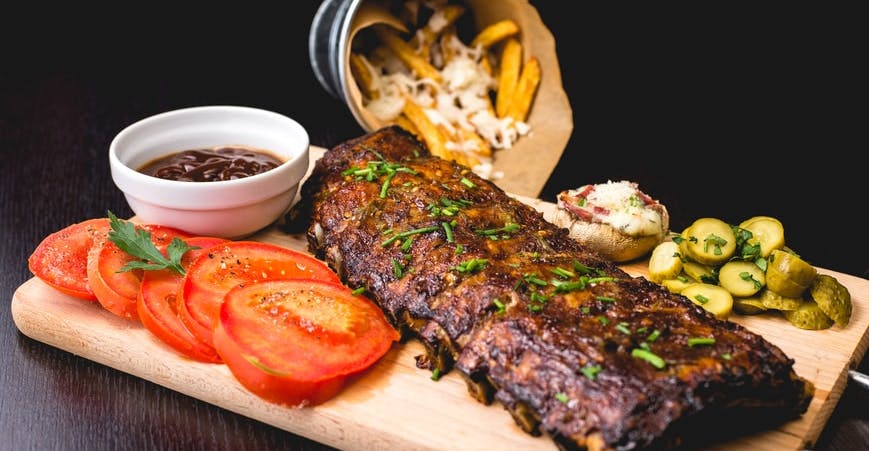 Butcher's stores in Budapest are not just for buying your weekly meat ration; they are a dining experience in itself. From sausages to pork knuckle, duck and blood sausage served with saeurkraut, chips and, of course, mustard - it's a gastronomical delight in here. While it is a stand-only dining affair, you cannot miss out on this experience in the city. Checkout Belvárosi Disznótoros for one of the most famous in-butcher dining experiences in Budapest.
#4 Forget The Euros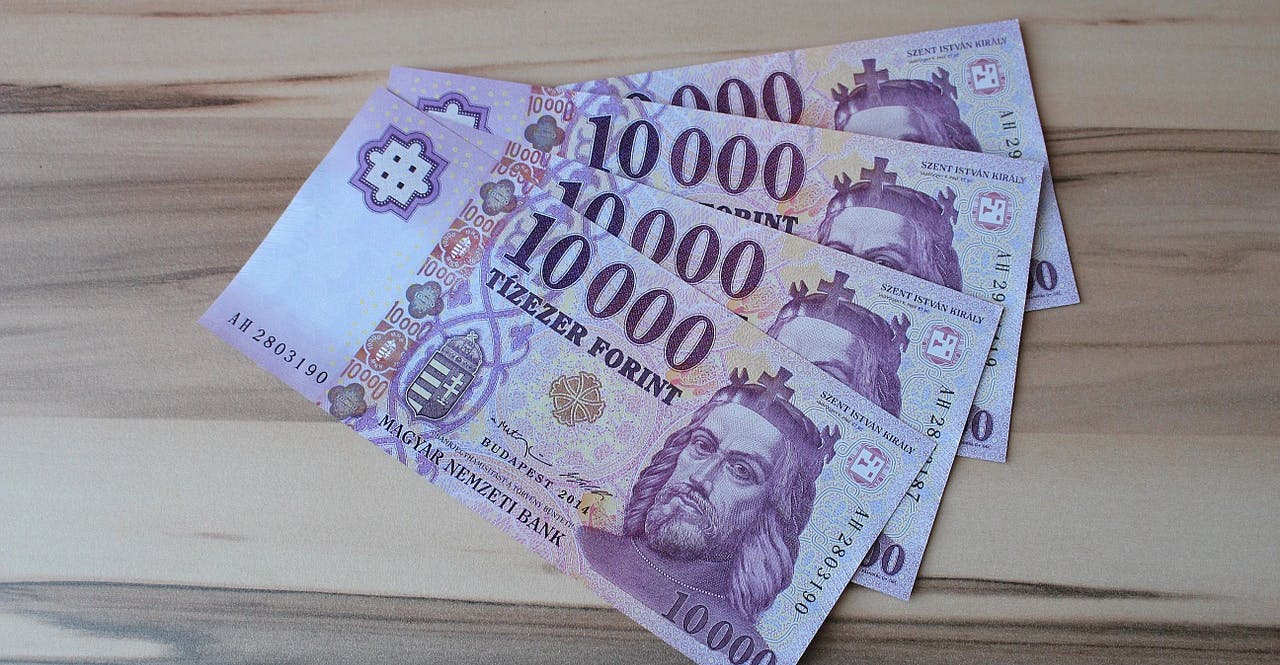 Although Hungary is a member of the European Union, the country hasn't adopted the Euro as its official currency. Though the Euro is widely accepted through the country, be prepared to receive change in the form of Forints if you choose to exchange your currency locally. Restaurants in Budapest also don't prefer a card, so make sure you hit the ATM before heading for a meal. It is advisable to go through a legal money exchange instead of opting for easily available options within the city.
#5 Explore The Coffee House Culture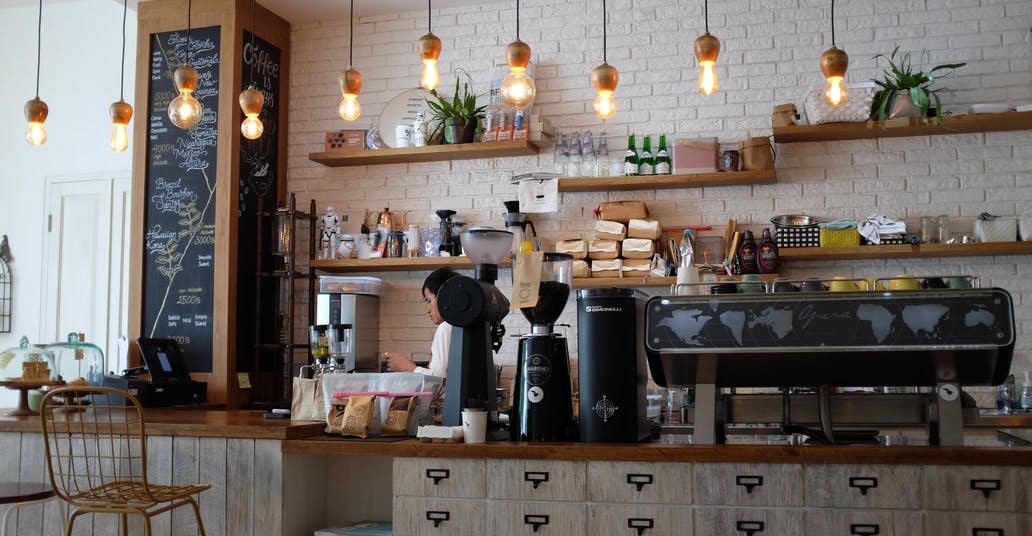 Hungarians love to start their day with a strong brew! Cafés, or kávéház, have been around in Budapest since the early 16th century after the Turks brought in coffee cultivation as an occupation. In fact, you may also stumble upon some coffee houses that has a deep history to it! Although many of these coffee houses have been restored to match their former glory, the old-world charm is still alive within its four walls!
#6 Insist on Using the Meter in a Taxi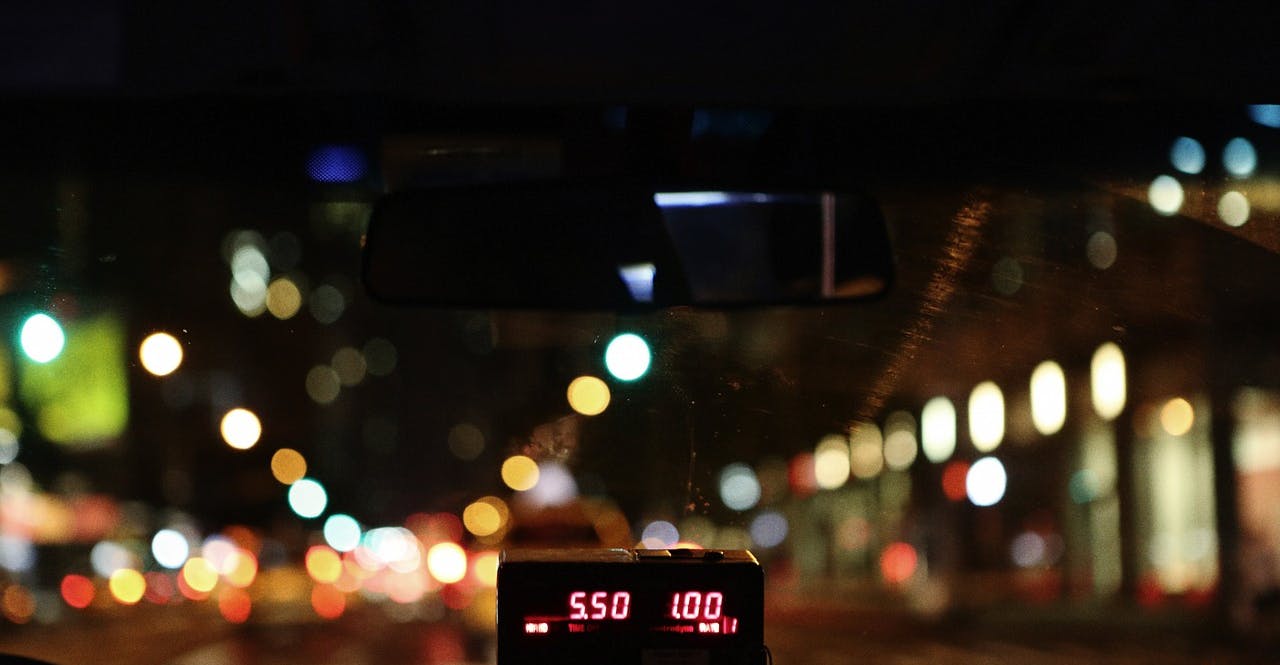 Taxi drivers in Budapest are known for overcharging tourists. Hence, insist on asking for a meter. While taxis are a convenient way to travel in any city, it is also one of the most expensive modes of transport. Consider buying the Budapest Card which allows unlimited public transport if you're planning to use the public transit system as your primary mode of transport .
#7 Visit Ruin Pubs of Budapest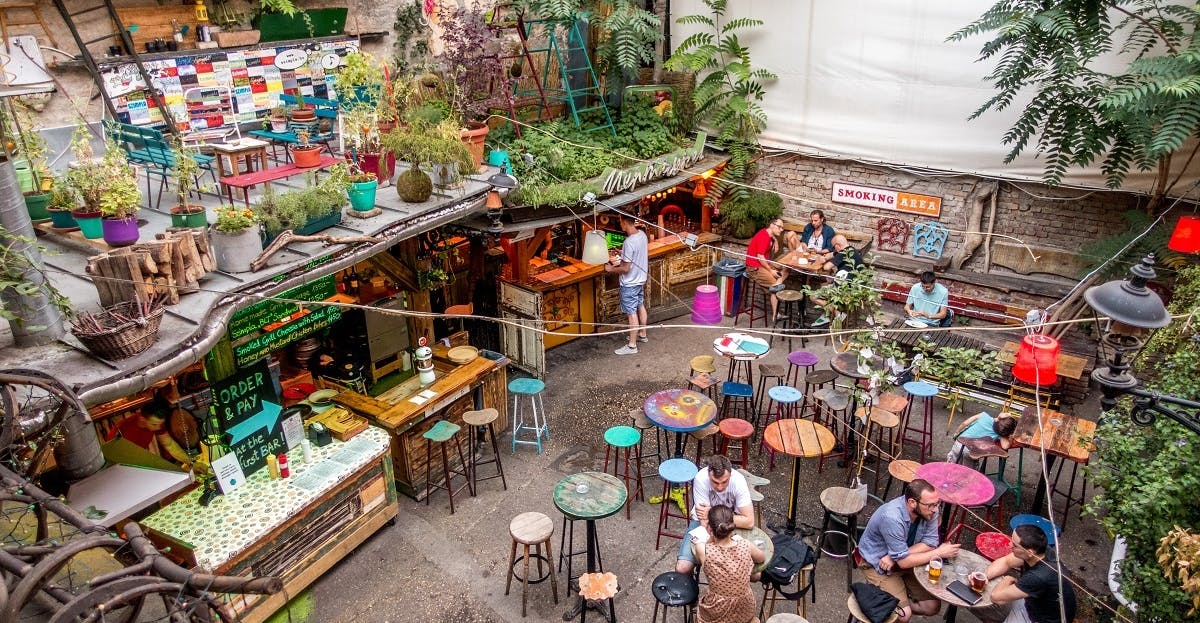 Owing to its historic background, Budapest houses a number of ruin bars. What were once merely considered crumbling, abandoned buildings have today been transformed into swanky bars and pubs that are a favorite of many. Ruin bars began as an experiment by Szimpla but have slowly taken over the city as many recycled spaces have begun popping up after the initial success. Make sure you include one of the many ruin bars in the city on your itinerary for a unique experience during your stay.
#8 Watch Out for Signs of History Along the Way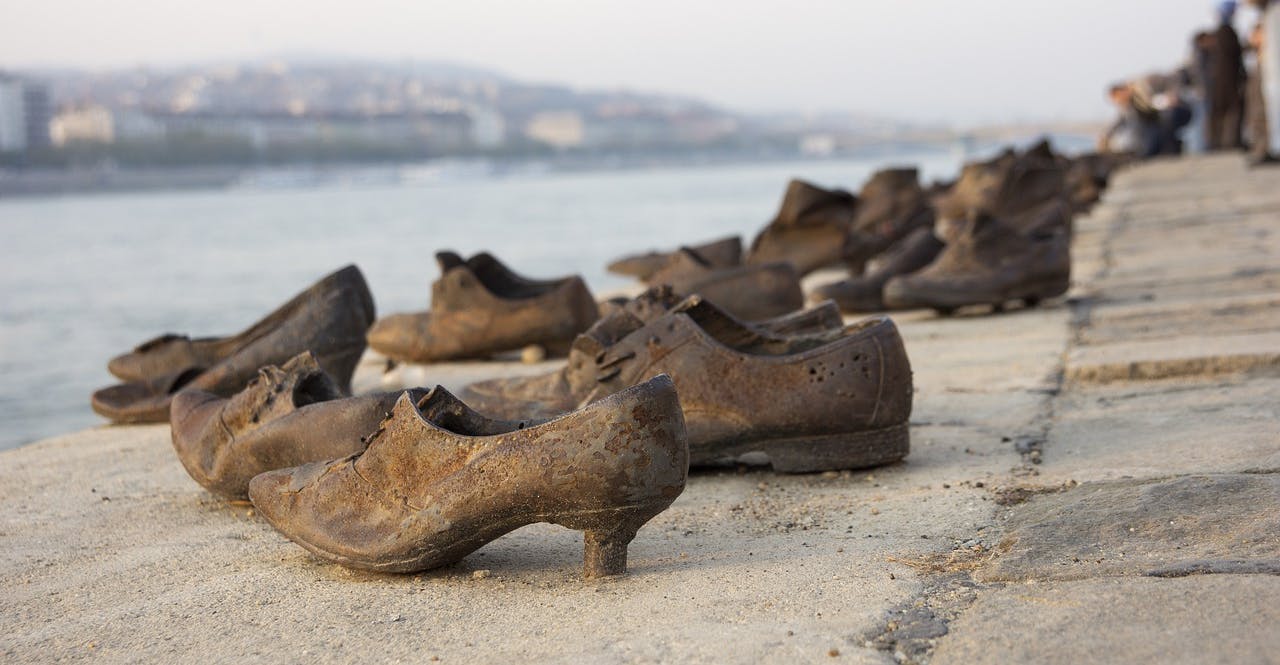 Budapest has signs of history scattered around the city. What was once almost demolished due to the ill effects of World War II, today houses several memorials across the city for the lives that were lost. One of the most notable exhibits include the 60 pairs of shoes at the Danube, which were designed by sculptor Gyula Pauer. The memorial is dedicated to the Jews who lost their lives in the Danube by the Cross Arrow Military.
#9 Sign up for a Guided City Tour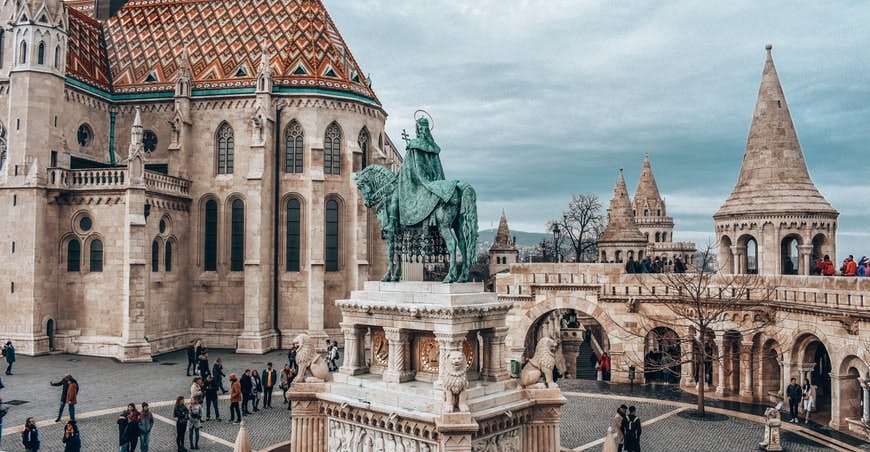 Opt for a cultural walk from Buda to Pest with local guides that take you through the history of the city. Available in English and Spanish, these tours take place twice a day and have skilled guides on board who could brief you on some of their exciting stories about the city. With tours on the history, pub culture and Jewish legacy, there's something for everyone in these walking tours.
#10 Tipping is Norm in Budapest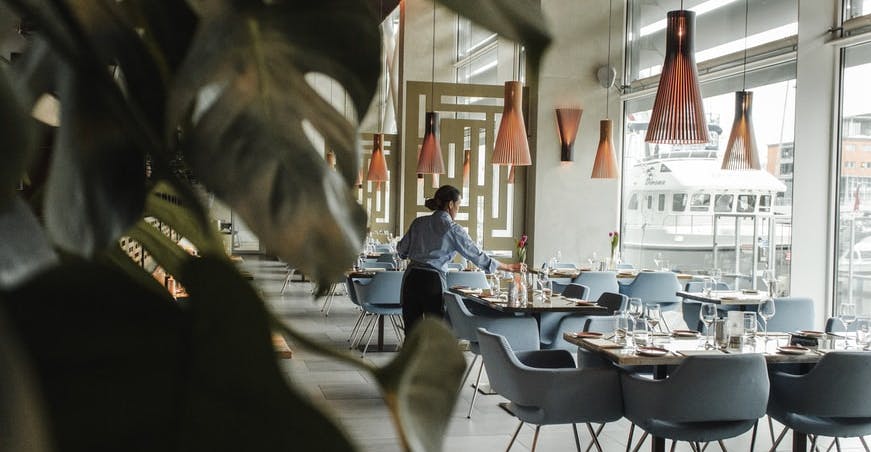 Although not mandatory, tipping in Budapest is considered courteous and is followed by locals as well. It is considered polite to tip in hotels and concierge services. A 10% to 15% tip can be applied to restaurant bills as well unless service tax is already added. While tips can also be added to spas and bathhouses in Budapest, the locals also tip the taxi drivers.
#11 Tram over the Taxi Anyday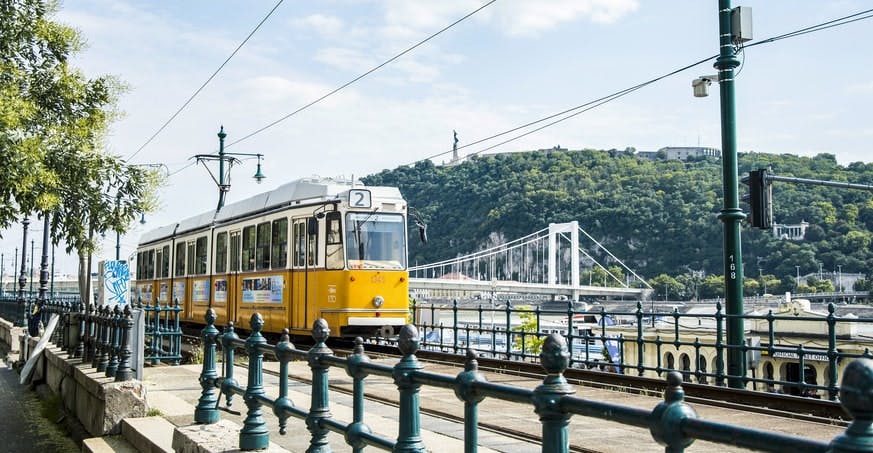 While taxis are considered to be convenient, taking the tram in Budapest is perhaps a more viable option. With 40 lines running between 4:30 am to 11 pm, the tram is an ideal way to tour the city on a budget. Connecting almost every important attraction in the city, you can buy a day's pass or choose to opt for a Budapest card to use the tram freely during your stay.
#12 Come Hungry
Hungarian food is delicious and anyone who tells you otherwise does not have the taste for a hearty fare. With stews and meat as well as potatoes and dumplings, the food is light on the stomach but lingers on your taste buds long after. Potatoes are pretty much the only thing "vegetarian", but the meat fest otherwise is a sensory treat.
#13 Stroll the Length of Andrassy Út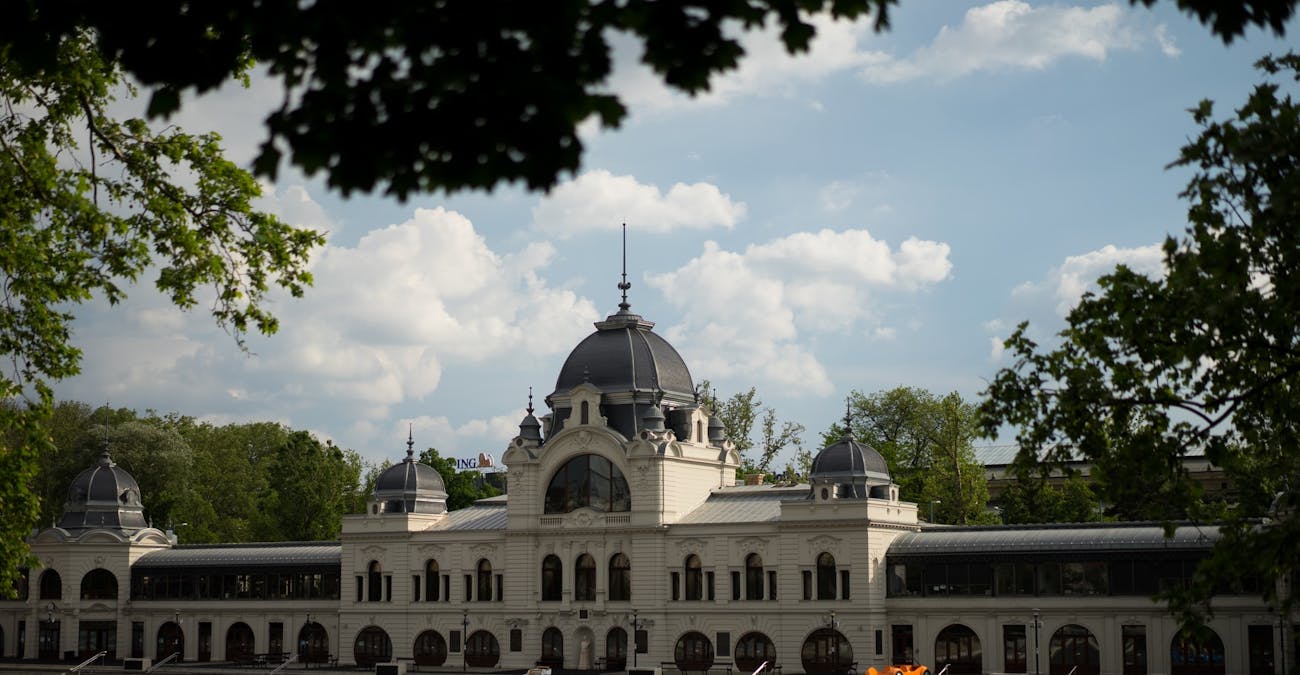 The grand tree-lined boulevard of Andrassy Út is a UNESCO Heritage Site that connects the Opera House and City Park, and is best explored on foot. Tt runs by the city's most expensive real-estate, so have a great time craning your neck and spotting the best houses in town. By the end of it, you'll surely be pining for a piece of land here!
#14 Catch a Show at The State Opera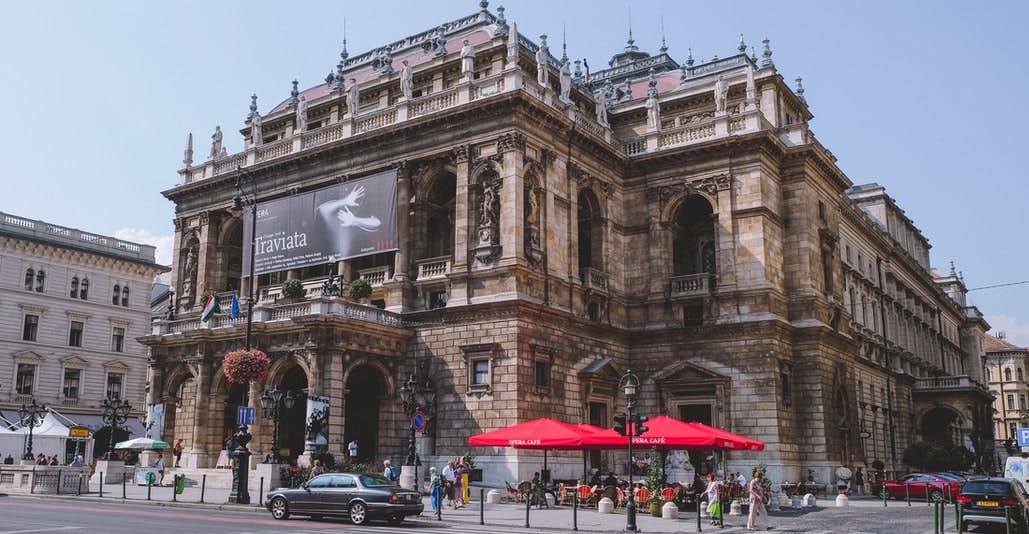 Unlike most other European cities, entertainment in Budapest is cheap! You can catch a show at the State Opera for as little as 500 HUF ($1.80), and if you come during rehearsal performances, you can find seats starting from 200 HUF ($0.72)!
#15 Why not a Beer & Pizza Cruise?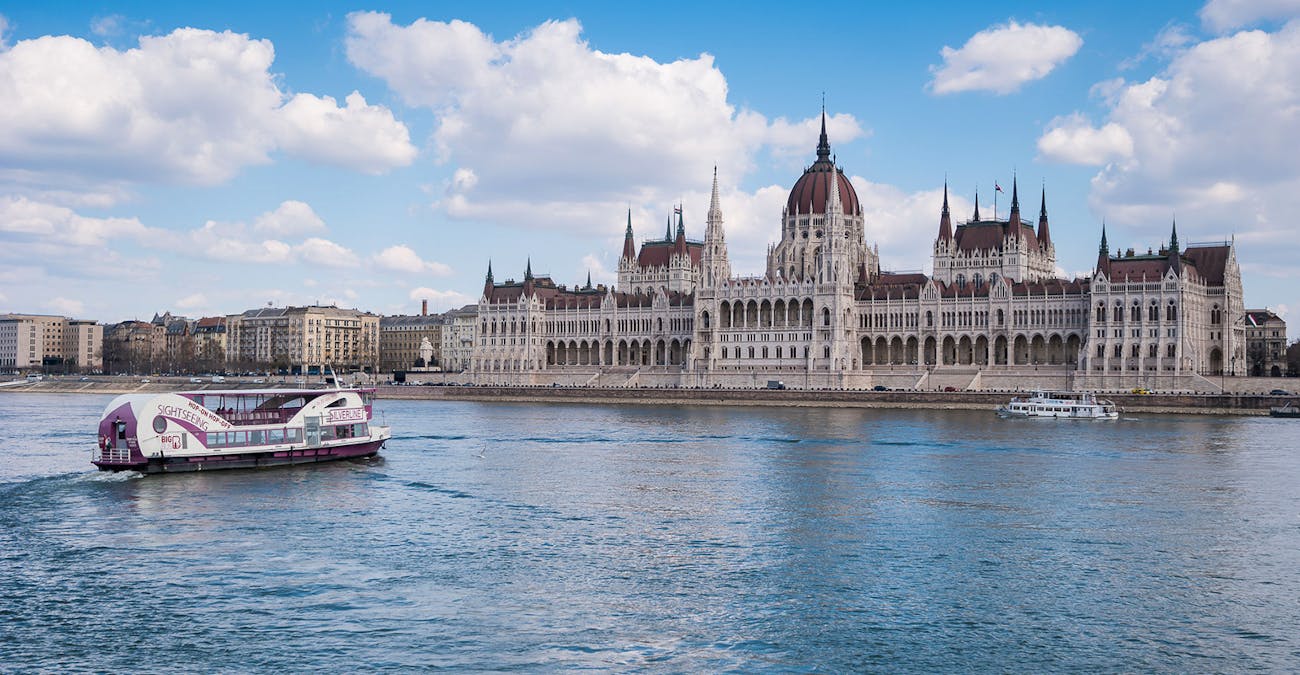 With the River Danube running majestically right through the middle of the city, cruises in Budapest are a much sought after affair. While there different cruises to suit all budgets, our top favourites are the Beer & Pizza Cruise and the Operetta & Folklore Cruise. Check out the other top selling Danube cruises in Budapest and grab your tickets right away!
#16 Hop on the Second Oldest Metro in the World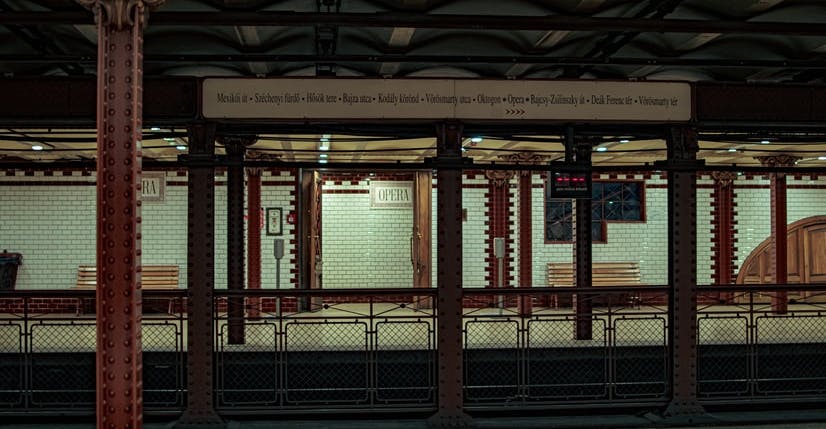 The Budapest Metro is the oldest electrified underground railways system in Europe and the second oldest electrically operated system in the world. It was opened in 1896 and runs till date - on time, every day. While traveling through this metro, you're traveling with years of history etched in the walls of these trains. Cherish the journey and enjoy the cheap and easy accessibility throughout the city.
Tips For Saving Money On Transportation In Budapest
---
The Budapest Card provides free, unlimited public transport throughout its validity. Apart from this, it also includes entry to select museums, complimentary tours as well as various discounts across platforms in the city. Here's all you need to know about the Budapest Card before buying it
Opt for the MOL Bubi if you're someone who prefers cycling around a city.
Students can avail discounts on all modes of transport by flashing their student card.
Tips For Saving Money On Eating In Budapest
---
Look out for street carts selling local food. Lángos, a variant of pizza but with thicker dough, is one of the few street foods sold cheaply in Budapest.
Bread and bakery items in Budapest are inexpensive as compared to other items. Get yourself breakfast at a local bakery, and relish a pastry which is essentially considered to be a part of the Budapest breakfast!
Several restaurants in Budapest offer a tourist menu which is comparatively cheaper. It offers modest portions of a three-course meal enough for one.
The central market steam tables are a great place to try anything beginning from stews to strudels on a budget! Keep a watch for vendors that can be easily spotted around the entrance of the market.
If you're craving Chinese takeout in Hungary, stopping by at Kinai Bufes (affordable Chinese steam tables) would acquaint you with some delicious Asian cuisine in Budapest.
More Tips To Save Money In Budapest
---
Accommodation Tips:

An Airbnb or Couchsurf which guarantees an off-beat, local experience on a modest budget is highly recommended in a city like Budapest.
If you're in a fix between staying in Buda or Pest, know that Buda is the calmer, residential side of the city while Pest sees a more active nightlife with more ruin bars and night clubs. Depending on your agenda, choose the side of the city that suits you best.
It is common to bargain with hotels in Budapest, as they can offer you a better deal or an upgrade.
Most hotels in Budapest don't have an air-conditioner. It is a good idea to check up on your hotel online before booking it online.
The Europeans refer to twin beds as a double room. Make sure to specify if you require a room with a double bed instead.
Free Attraction Tips

Samples the taste of Budapest at the Great Market located in a large hall opposite to Liberty Bridge for free all day, everyday.
Make the most of the free walking tours are available every day from Buda to Pest, at 10:30 am and 2:30 pm respectively.
Wander across the Jewish quarter which is dotted with great cafes as well as ruin bars.
There are several free art galleries across the city which house their unique exhibitions. Telp on Madach street is one of them that showcases photography, sculptures, and paintings.
Tips For Guided Tours in Budapest

Guided tours with a local guide allows you to explore the city through a local's eye - a chance to witness lesser known gems and walk through lanes that are probably not on Google Maps!
Budapest has a famous Segway City Tour that takes you across the city without tiring you, but covering maximum grounds. Check it out!
A self-guided tour is also a great idea if you're looking out for an economical way of touring the city at your own pace.
It is a good idea to invest in an audio guide if you're touring by yourself, as it can help in acquainting you to the local history of the area.
Tips For Buying Tickets Online

Choosing to book tickets online can not only help you to avoid last-minute price rise but can also help you avoid the crowd.
Online tickets may also come with perks such as skip the line, VIP access as well as several other combo offers.
Booking tickets online can also provide you with an option of flexible dates and various cancellation offers.
Top Things To Do In Budapest
---
Here are the top 10 things you must do in Budapest. If any of these are missing from your itinerary, make sure you squeeze them in!
1. Budapest Parliament
2. River Danube
3. Castle Hill
4. Budapest Baths
5. City Park
6. Hungarian State Opera
7. Margaret Island
8. Great Synagogue
9. Great Market Hall
10. House of Terror
Ready to explore Budapest?
---
Here are a few recommendations to help you plan your visit.