If you're a fan of the vividly dramatic opera shows, then London is the place for you! The city is home to some of the world's best opera houses. We will look at some of the most famous and popular opera houses in London in this guide. Whether you're a first-time visitor or a seasoned pro, we guarantee you'll find something new and exciting to experience!
What is an Opera?
---
Opera is a type of theater in which singers and musicians perform a dramatic work with an orchestra. Opera has its roots in late 16th-century Italy, and today it is one of the most popular forms of theater in the world.

Opera is known for its grandiose sets and costumes, as well as its dramatic storylines. Opera companies typically stage several productions yearly, ranging from large-scale works to more intimate chamber operas. No matter what size or type of opera production you see, you're sure to be impressed by the skill of the performers and the beauty of the music.

Operas typically have four parts: the prologue, the recitative, the aria, and the finale.
The prologue is a short introduction to the opera.
The recitative is a type of singing that is used to advance the plot.
The aria is a solo song that allows the singer to show off their vocal range.
The finale is the end of the opera.
Best Opera Shows in London Right Now
---
There are many reasons to get London opera tickets. Perhaps you want to see a show that is popular and has been running for a long time. Maybe you prefer the classics or want to see something new. Whatever your reason, London is the place to be for opera. With its rich history and world-class performers, you're sure to have an unforgettable experience.

Which is why we've curated the best tickets to the best shows to save your time and dime!
How to buy London Opera Show Tickets?
---
As dramatic as operas can be, people love it, which explains why opera-lovers all over the world flock to London to catch their favourite shows.

Although booking the ticket can seem like a hassle, due to the limited number of seats, you can always book your London Opera Tickets online at your convenience, and be guaranteed a seat at the shows, which might always not be the case if you are to book them at the opera houses!

Besides, you can save your time and some bucks to explore the rest of London!
10 Reasons why you should catch an Opera Show in London
---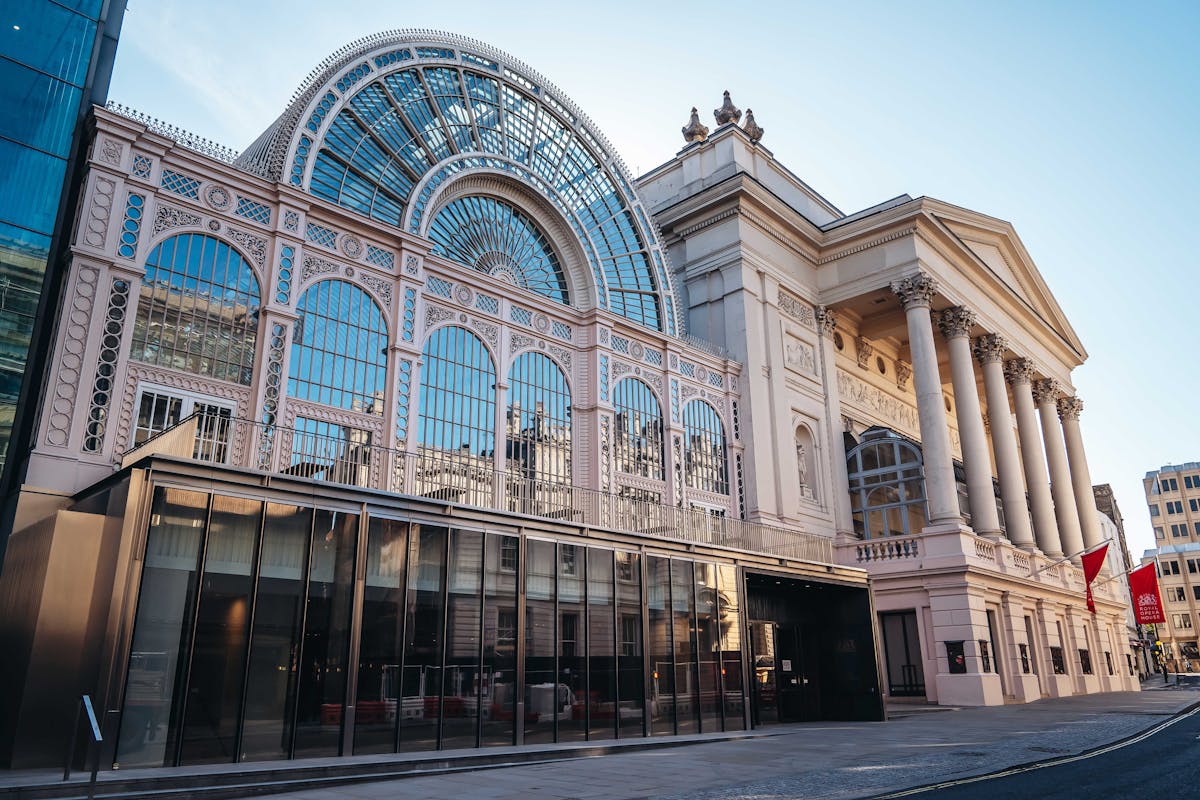 The world-renowned Royal Opera House is located in London.
London is home to some of the most talented opera singers in the world.
Opera houses in London often showcase some of the newest and most cutting-edge operatic productions.
London's opera houses are typically much larger than their counterparts in other cities, which often results in more impressive acoustics.
Many of London's opera houses are historical landmarks and offer fans a unique and memorable experience.
London's opera scene is exceptionally diverse, with something for everyone to enjoy.
Ticket prices for operas in London are typically much more affordable than tickets for operas in other major cities.
English translations of operatic performances are typically provided, making them more accessible to non-native speakers.
There are often several different performances of the same opera running simultaneously at other opera houses in London, giving fans a variety of options to choose from.
Many of the opera theatres are old and have intricate and extensively decorated interiors. You can also admire the stunning architecture of the theatre buildings.
Different types of Operas in London
---
Operas come in all shapes and sizes. Some are serious and melodramatic, while others are funny and light-hearted. There are several different types of opera, each with its own unique characteristics.

Comic opera, also known as light opera, often tackles light, not-so-delicate subject matter where the ending often has a happy resolution. The opera buffa and operetta are forms of comic opera. The dialogues are spoken instead of sung in Comic Operas.

Grand opera is a larger-scale type of opera that includes features such as ballet, while opera verismo is a natural form of opera that emerged in the late 19th century. Each type of opera has its own distinct features, making it a unique and enjoyable experience for all.

Serious opera, in Italian Opera Seria, is also referred to as Neopolitan opera mainly due to the volume of composers who were from Naples who contributed to this type of opera. Heroes and myths are common topics. Solo voice and bel canto style or "beautiful singing" are considered in this type of opera.

Opera Semiseria combines elements of both comic and serious opera to create a unique experience that is enjoyable for all. This type of opera has a serious story but often has a happy ending.

Opera Cornique is a French form of opera in which the dialogue is spoken instead of sung. This type of opera emerged during the 19th century and is often characterized by its larger scale, flamboyant costumes, and chorus.

Opera Verismo is a realistic form of opera that emerged in the late 19th century. Characters in this type of opera are often based on everyday people you may meet in real life, and the plot is often melodramatic.
Best Opera Houses in London
---
Looking to experience London's incredible opera scene for yourself? Scroll below to find out!
#1 Royal Opera House
The world-renowned Royal Opera House is located in London. The Royal Opera House is a world-famous opera house in London, England. It was founded in 1732 by King George II and has been performing operas ever since.

The Opera House is home to some of the most talented opera singers in the world. It often showcases some of the newest and most cutting-edge operatic productions. The Royal Opera House is a historical landmark and offers a unique and memorable experience for opera fans.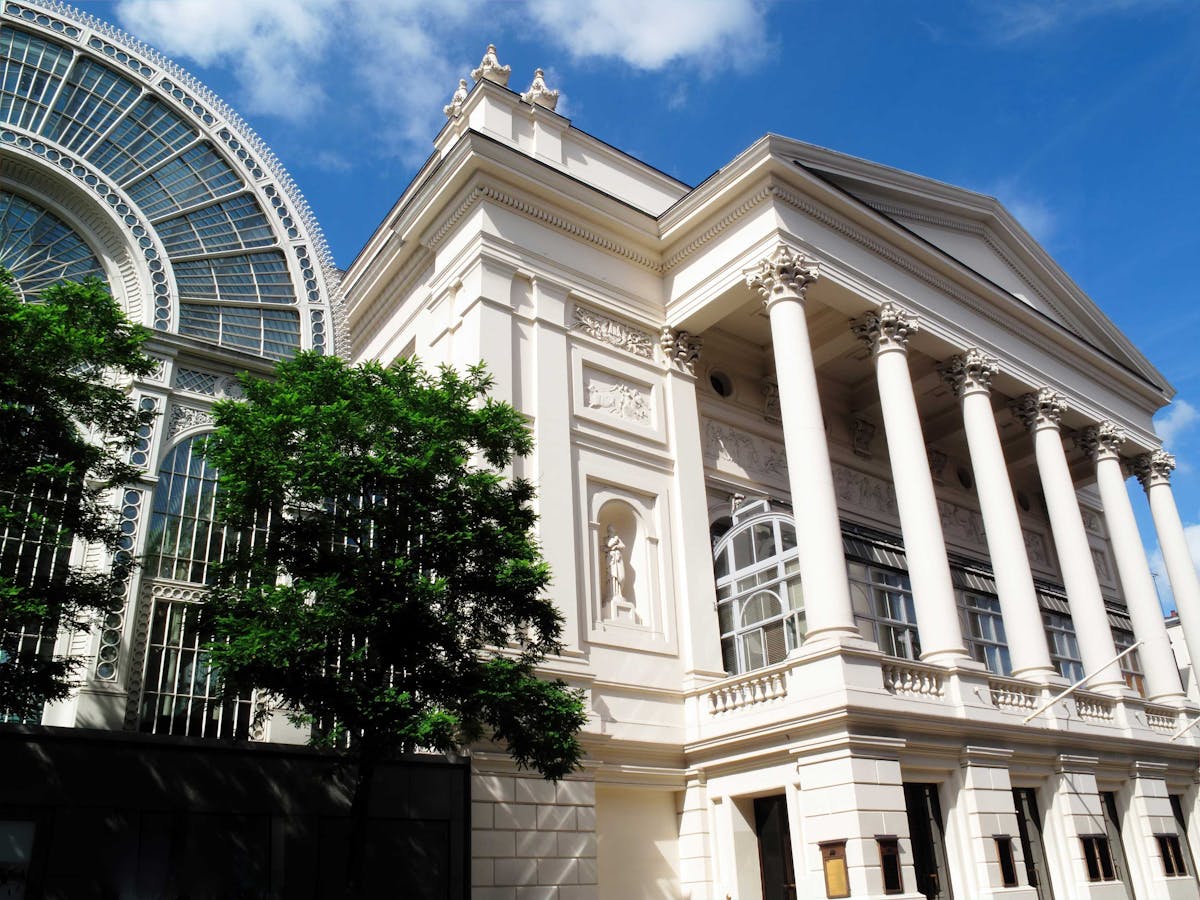 Why Visit the Royal Opera House?
The Royal Opera House has been hosting some of the world's most famous operas for over two centuries.
Some of the most popular operas performed at the Royal Opera House include "La Bohème," "Madama Butterfly," and "The Magic Flute."
The Royal Opera House is also home to the world-famous Royal Ballet, one of the most prestigious ballet companies in the world.
Royal Opera House Opening Hours
Monday to Saturday: 12 pm - Until the evening show
The Royal Opera House opens on Sunday if there are any shows
Main Stage Shows: Opens 2 hours before starting the show
Linbury Theatre Shows: Opens 1 and half hours before starting the show
The Box Office Counter: Only opens 90 minutes before the start of the show
#2 London Coliseum
The London Coliseum is London's largest and most impressive theatre. The theatre was opened in 1904 as the London Coliseum Theatre of Varieties and was designed by Frank Matcham. In 1968, the Sadler's Wells Opera Company shifted to the London Coliseum building. Now, it is known as the English National Opera, after that name change in 1974. The London Coliseum is also the first theatre to have a triple revolve on stage. It is known for its incredible acoustics and stunning architecture. The theatre often has several different performances of the same opera running simultaneously, giving fans a variety of options to choose from.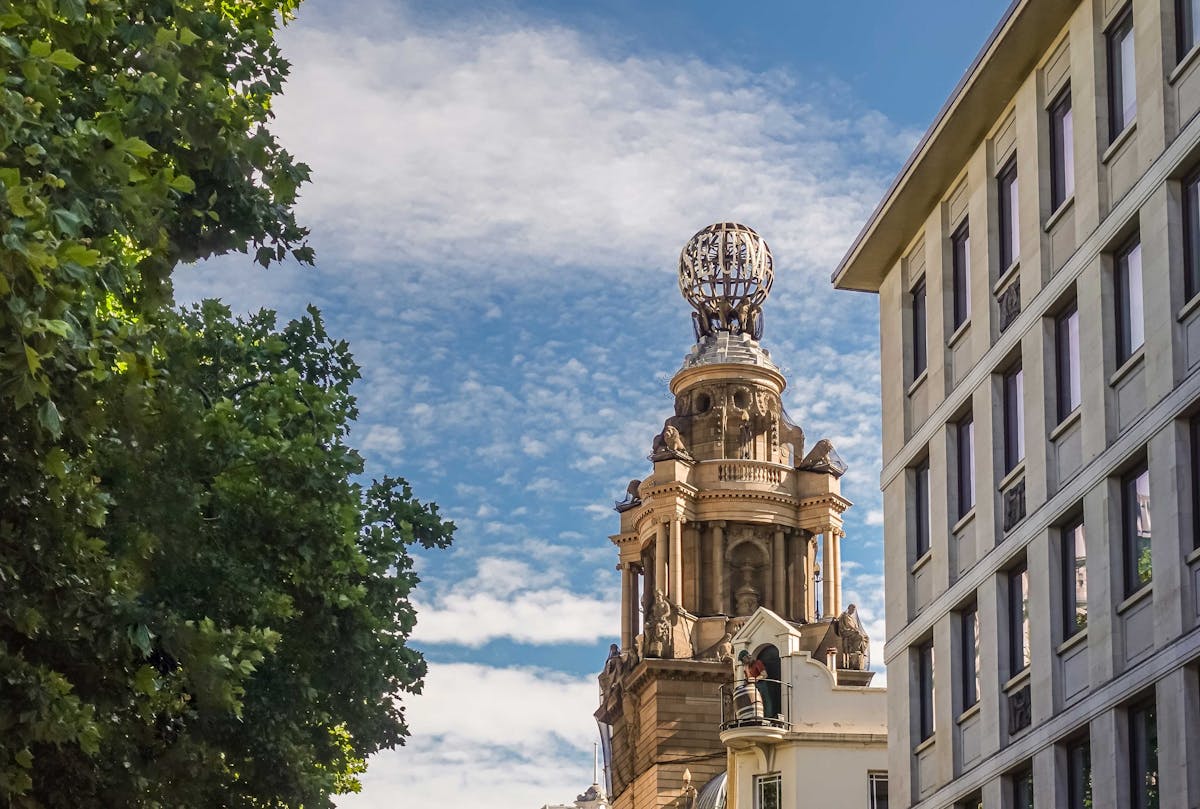 Why Visit the London Coliseum?
The theatre has a capacity of over two thousand people, a massive 2359 seats precisely, making it one of the largest theatres in London.
The Coliseum is a Grade II listed building and is one of the most popular tourist attractions in London.
The theatre is also home to the English National Ballet and has hosted many other famous performers, including Laurel and Hardy, Judy Garland, and the Beatles.
London Coliseum Opening Hours
You can book the tickets via the live chat on the official website from 10 am to 7 pm.
In the event of evening shows, opening times are from 10 am to half an hour before the show starts.
In the event of Matinee Shows, the timings may vary. However, they usually open 2 hours prior to the show and close 15 minutes after the show.
How to Dress for an Opera Show in London?
---
If you want to ensure that you fit in with the other attendees, it is important to dress appropriately for the opera. London is home to some of the most prestigious opera houses in the world, so you will want to make sure you are dressed for the occasion.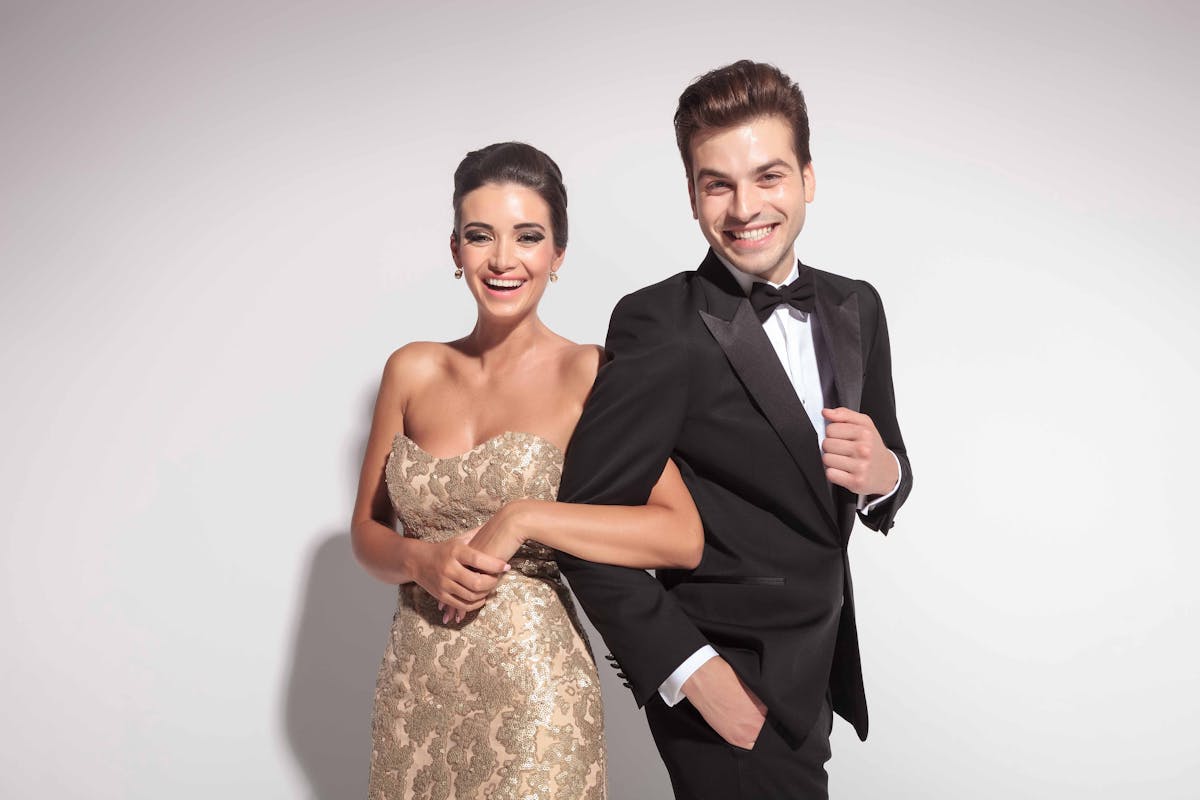 For men, a tuxedo or a dark suit is the most appropriate option. A white shirt and a black bow tie are also recommended. For women, a formal gown is the best choice. Heels and classy jewellery are also suggested.

However. making sure that you are comfortable is the most important thing since a show can last from 1 hour to 5 hours, and you will have to bear with the outfit until then!
Tips for a First Time Opera goer in London
---
First and foremost, if you want to see an opera show, you need to book in advance. Opera Tickets in London can be quite expensive, but there are often discounts available if you book early. So if you're planning on seeing a show, make sure to book your tickets as soon as possible.
The opera isn't just for the wealthy elite. There are often cheap tickets available, and sometimes even free tickets if you're willing to wait until the last minute. So even if you're on a budget, you can still enjoy an opera show!
Reach there early! Most opera shows are held in an even more marvelous venue. Make sure you leave enough time to soak up the energy of the crowd and admire the interiors!
If someone has to pass through your seat to get to theirs, stand up politely and move, instead of sitting and pushing your legs back, as it can be seen as disgraceful.
Turn off your phone and save yourself from the embarrassment, and anger of the crowd when your phone starts ringing in the middle of a perfectly orchestrated percussion!
If your seats are in the back, or not anywhere close to the stage, get yourself binoculars or opera glasses to catch the detailed expressions of the performers.
If you have handbags or bulky stuff, that may be a distraction to you or your fellow spectators, feel free to use the cloakroom. If you have a cough/cold/any illness, make sure to keep the lozenges/medications/tissues ready with you as it will be difficult to step out!
Read the synopsis of the opera to better understand the performance. Most operas have more than one act, so make a note of that too.
Be ready for the curtain call, after the last scene ends as this is when you are allowed to click photos and see performers bowing and booing!
Finally, don't be afraid to ask for help. Opera can be quite confusing if you're not familiar with it, so don't be afraid to ask a friend or a member of the staff for advice. They'll be more than happy to help you out and make sure you have a great experience!
FAQs
---
A West End show is a live performance of a play or musical that takes place in the West End district of London. An opera is a theatrical work, usually consisting of singing and orchestral music, that is typically performed in any opera house.
The seating arrangement at the operas in London is usually in tiered rows, with the front row being the most expensive.
There is no dress code for the opera shows in London, but most people tend to dress up for the occasion.
A typical opera performance can last anywhere from two to four hours, including intermissions. Operas are typically divided into acts, with each act lasting about an hour.
There are often special performances or events at the London Opera, such as gala nights and New Year's Eve concerts.
Almost all the theatres strictly forbid the use of camera and recording equipments. You could also be fined for doing so.