Embarking on a guided tour to Castel Sant'Angelo is an exciting journey into the history and impressive architecture of Rome. Located by the Tiber River, this magnificent fortress-turned-museum holds many stories within its walls. As you explore its ancient hallways and climb its strong walls, knowledgeable guides will share the castle's fascinating past. Originally built as a tomb for Emperor Hadrian, it later became a residence for popes and a military stronghold. From the terrace, enjoy breathtaking views of Rome, and explore the castle's hidden rooms, filled with captivating artwork and historical artifacts. This immersive tour offers an unforgettable experience of Rome's extraordinary past.
Best Castel Sant'Angelo Guided Tours
---
Castel Sant'Angelo Guided Tours Explained
---
1

Special Access English Tour
Skip the lines! Explore hidden areas like the Olearie, historical prisons, and the Clemente VII theater. Upgrade your ticket to enjoy views of the Tiber River and the city from the terrace while sipping a drink. Discover Hadrian's castle and learn about the incredible structures built for the Roman emperor. Experience a fascinating journey through time and enjoy stunning views of Rome. This tour is 2 hours long.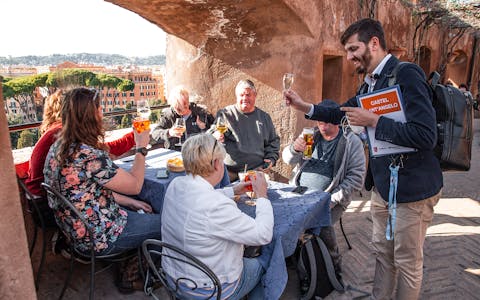 Save time and energy with skip-the-line access to the stunning Castel Sant'Angelo on this 1 hour express guided tour. Marvel at the castle's exquisite art, including well-preserved paintings and frescoes. Uncover the secrets of this renowned castle, which has served as a mausoleum, fortress, hideaway, and museum throughout history. Explore, learn, and appreciate the rich heritage of this remarkable landmark.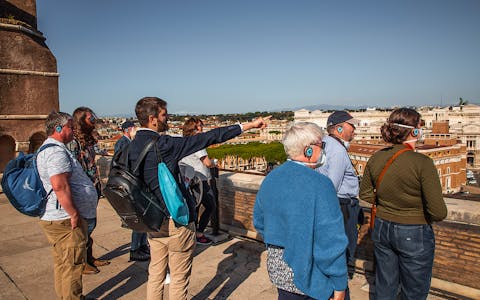 Join a special Angels & Demons tour to uncover mysteries and secrets. Follow the Path of Illumination and solve puzzles and enigmas. Explore the famous sculptures and texts at the Altars of Science to reveal hidden secrets. Visit the Church of Illumination and discover a secret passage connecting the Vatican to Castel Sant'Angelo. This tour is an immersive experience that will reveal fascinating connections between history, art, and hidden truths in Rome.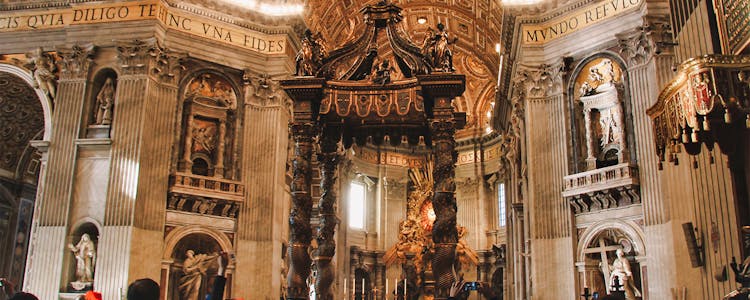 Discover the wonders of Castel Sant'Angelo with an audio guide available in English, Italian, French, Spanish, German, and Chinese. Explore the transformed mausoleum-turned-museum with its seven floors, filled with ancient artifacts and beautifully preserved Renaissance frescoes. Ascend the spiral staircase to the Chamber of Ashes, where historical figures were once imprisoned. Lastly, reach the terrace of the castle and marvel at the breathtaking panoramic views of Rome, the River Tiber, and the iconic Ponte Sant'Angelo bridge, capturing memorable moments through your camera lens.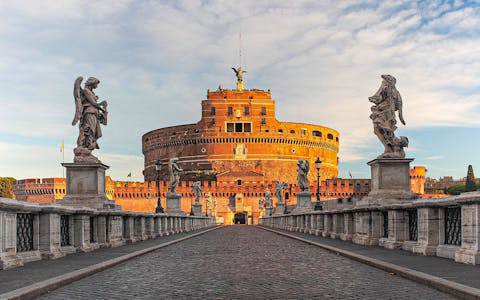 Advantages of a Castel Sant'Angelo Tour
---
Expert Knowledge: Benefit from the expertise of knowledgeable guides who will share in-depth historical and cultural information about Castel Sant'Angelo.
Skip-the-Line Access: Save valuable time by bypassing long queues and gaining priority entry to the castle.
Hidden Areas: Explore sections of the castle not usually accessible to the general public, such as historical prisons, secret chambers, and hidden passages.
Multilingual Audio Guides: Enjoy the convenience of audio guides available in English, Italian, French, Spanish, German, and Chinese.
Detailed Explanations: Gain a deeper understanding of the castle's architecture, artwork, and historical significance through detailed explanations provided by the guides.
Guided Itinerary: Follow a well-structured itinerary that ensures you don't miss any significant highlights or must-see areas of the castle.
Castel Sant'Angelo Highlights
---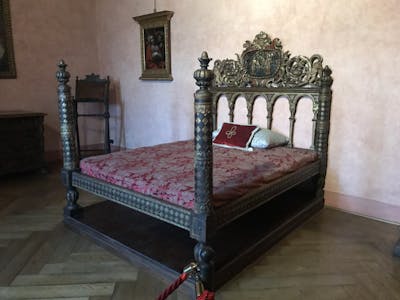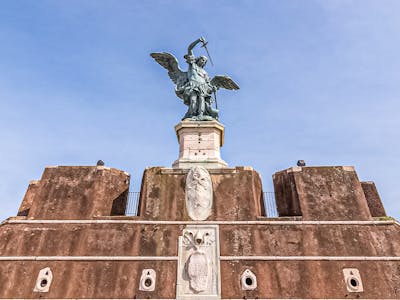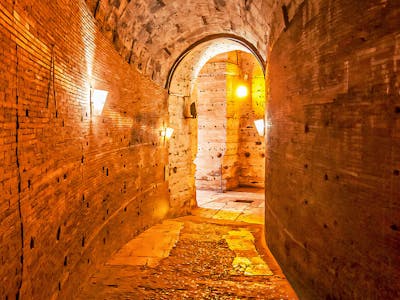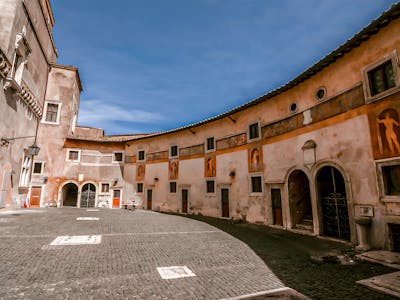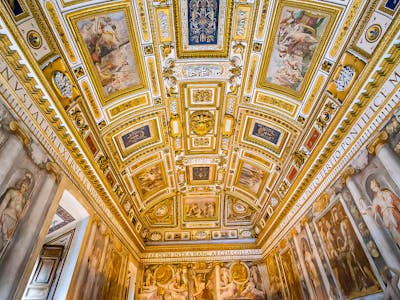 FAQs
---
The duration of the guided tour is usually around 1 to 2 hours.
The guided tours are available in multiple languages, including English, Italian, French, Spanish, German, and Chinese.
Yes, most guided tours provide skip-the-line access, allowing you to avoid waiting in long queues.
There are no specific age restrictions, and guided tours are suitable for visitors of all ages.
Yes, photography is generally allowed during the guided tour, but flash photography may be restricted in certain areas.
The guided tour fees usually cover the entrance ticket and the services of the tour guide. However, any additional costs will be clearly communicated in advance.
Yes, the guided tour will provide detailed explanations about the history, architecture, and artwork within Castel Sant'Angelo.
While there is no strict dress code, it is recommended to dress comfortably and wear appropriate attire for a historical site visit.
Generally, guided tours provide their own audio guides, but it's advisable to check with the specific tour operator for any alternatives or exceptions.
Yes, there are restrooms and facilities available within Castel Sant'Angelo for visitors to use during the guided tour.
Castel Sant'Angelo Guided Tours