Broadway comedy shows have been around for a long time, and there is no shortage of laugh-out-loud shows to choose from. Whether you're looking for an irreverently funny musical or a witty play, there are plenty of comedic gems on the Great White Way to suit your sense of humor.
So be sure to scroll down to know more about watching best comedy shows running this season in Broadway!
Why Watch a Broadway Comedy Show in New York?
---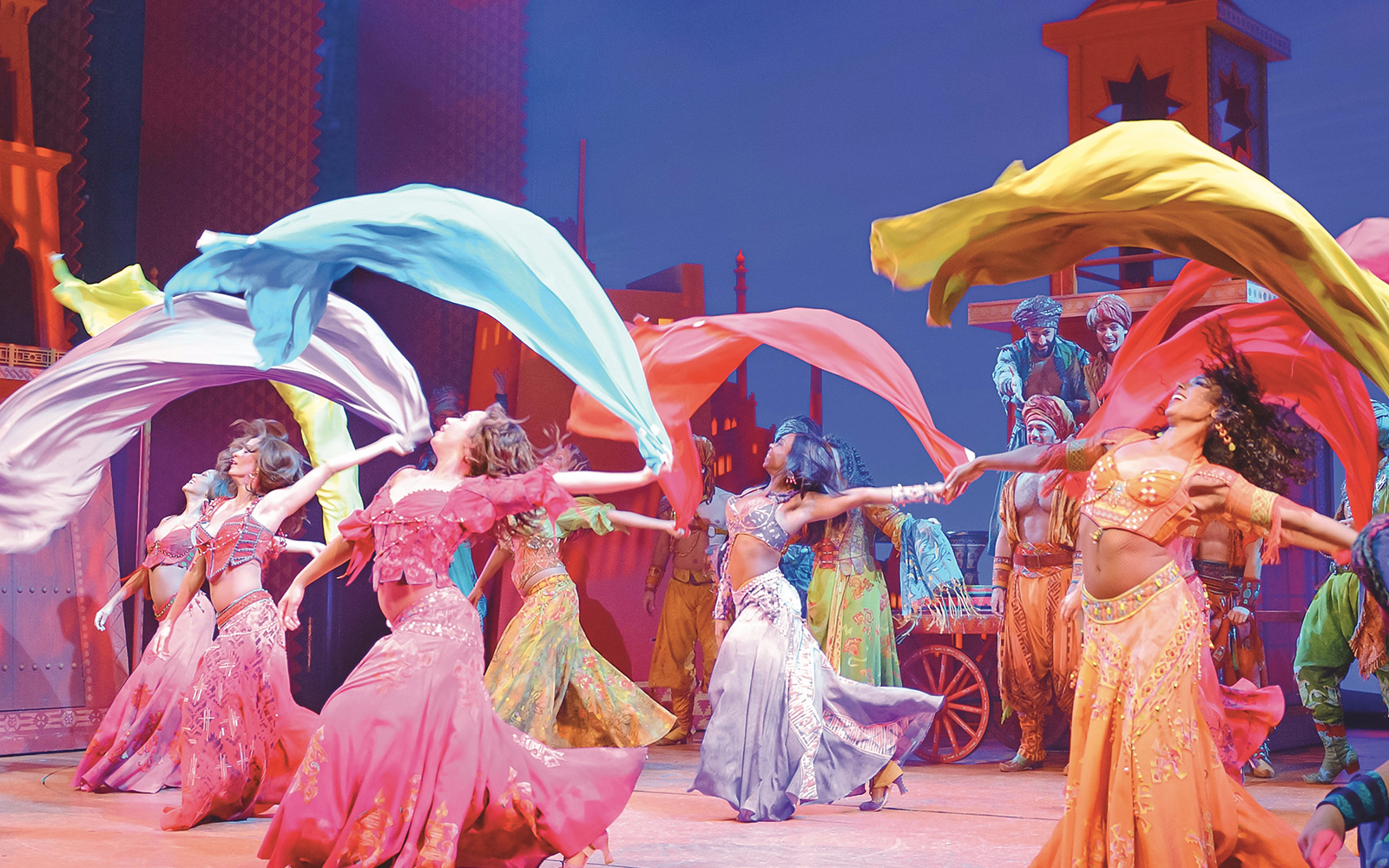 Watching a comedy show in Broadway is an experience like no other. Not only will you be treated to the best comedic performances from some of the world's most talented actors, but you will also get to enjoy the unique atmosphere of Broadway itself.
Being in the heart of New York City, a Broadway comedy show gives you a chance to immerse yourself in the hustle and bustle of the city. From bright lights to loud music, you will feel like you are part of something special from start to finish. The show itself is often full of surprises that will keep you laughing all night long. Whether it's an unexpected guest, a hilarious skit or a stand-up routine that leaves you in stitches, comedy shows on Broadway will always have something special to offer.
What's more, the shows often feature celebrity guests who add to the entertainment value of the night. You may even spot a few Hollywood stars mingling among the audience members!
Best Comedy Shows in Broadway Right Now
---
Broadway comedy shows can provide an evening of entertainment, laughter and fun. But with so many options to choose from, it can be difficult to know which show is the best for you. To help make your decision easier, we've picked the top 7 Broadway comedy shows you've got to watch this season:

Click here to see more of New York's Best Comedy Show Tickets >
How to Buy Broadway Comedy Show Tickets in New York?
---
With Headout, booking your Broadway comedy show tickets is now easier than ever. With online booking, you do not need to stand queues or step outside for your ticket. Besides, with Headout, you can get additional cashbacks and discounts to make your booking easier!
With us, you can even book your New York Comedy Show Tickets at the earliest date, or even a day before the show, at the best prices!
Top 5 Comedy Show Genres in Broadway
---
Musical comedy is a type of performance art which combines music, singing, dancing and humor. It often uses song lyrics that are humorous or satirical, and can be either scripted or improvised. Musical comedy usually involves a cast of performers and live musicians.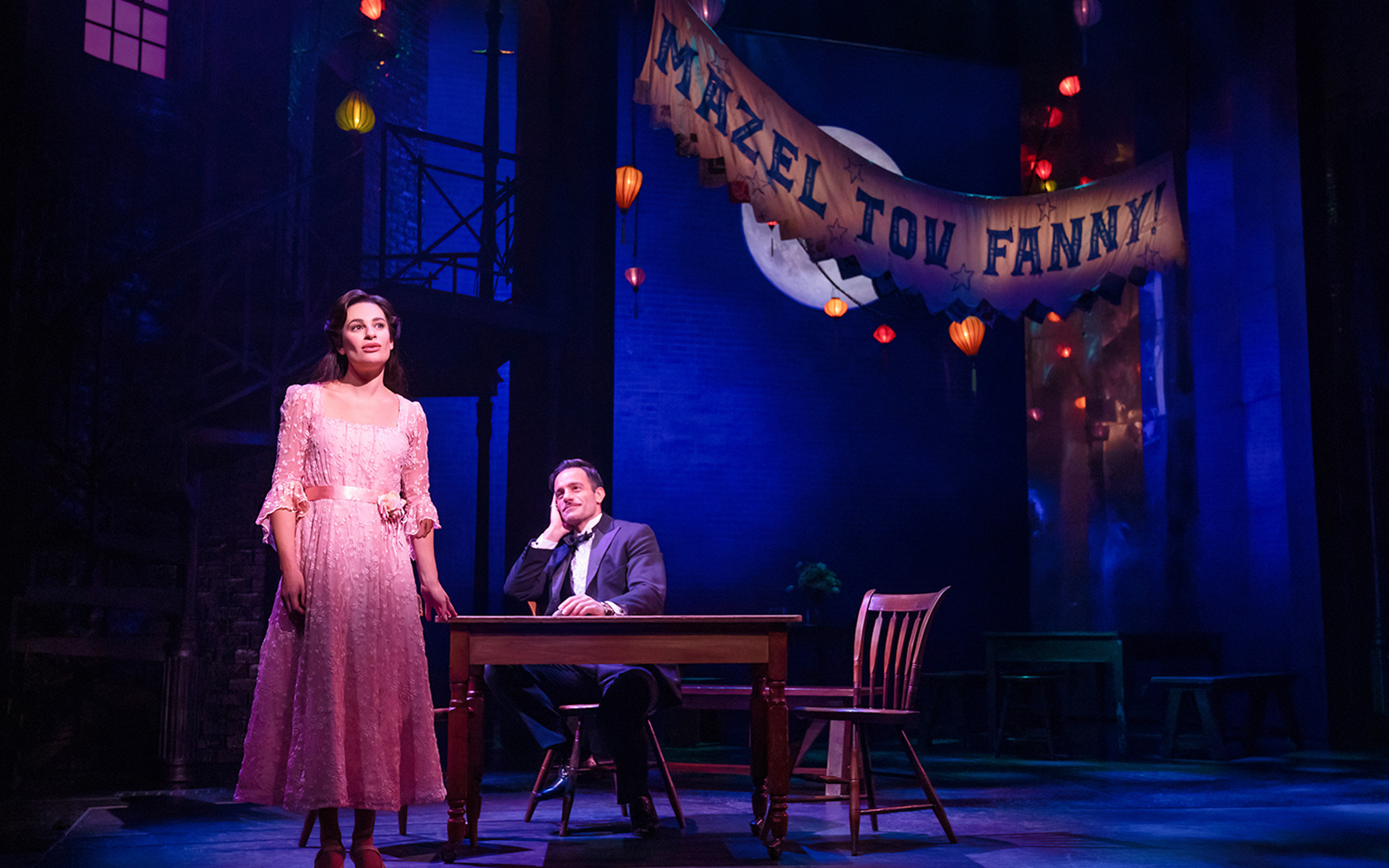 Best Musical Comedy Shows: Moulin Rouge! The Musical, Funny Girl, Aladdin
Slapstick comedy is a type of comedy that relies on physical movement and sight gags for laughs. It often involves exaggerated stunts, pratfalls, stunts gone wrong, and other forms of comic violence.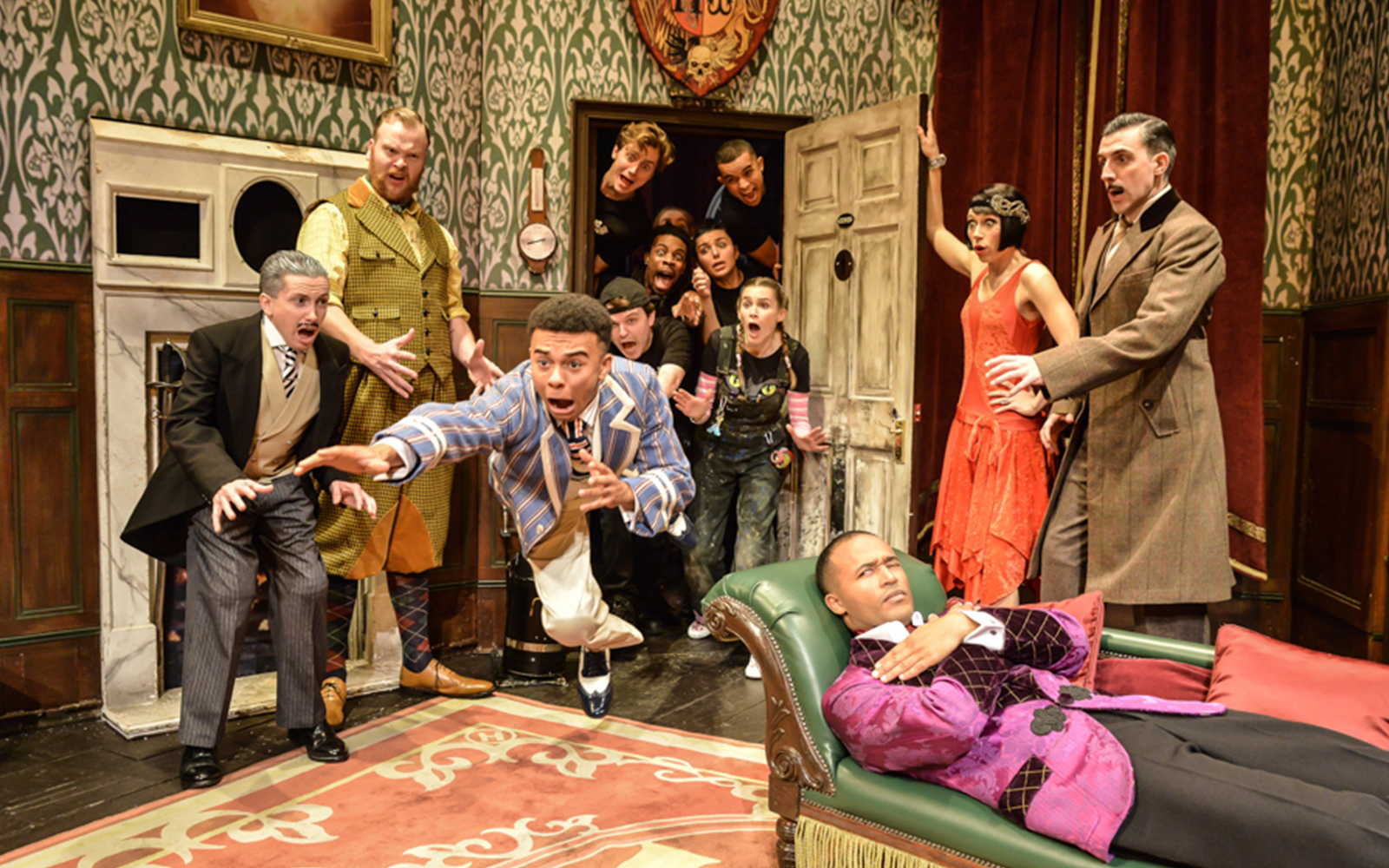 Best Slapstick Comedy Shows: The Play That Goes Wrong
Dark comedy is a humorous form of storytelling that uses irony, sarcasm, and other forms of comedy to explore darker topics such as death, illness, or pain. Dark comedies often have an absurdist tone and are generally geared towards adult audiences.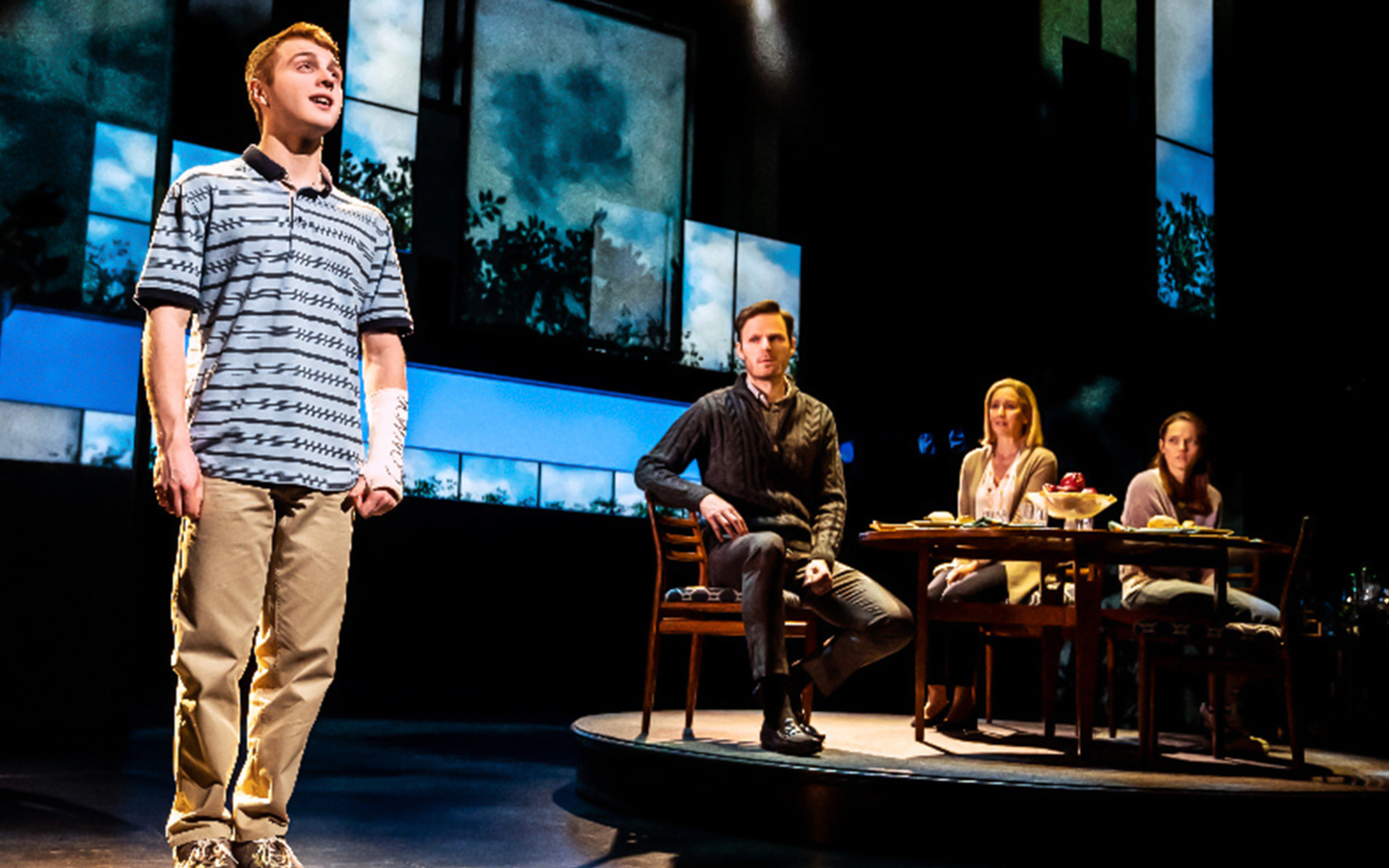 Best Dark Comedy Shows: Sweeney Todd, Dear Evan Hansen
Satire is a type of comedy that mocks or criticizes people, events, or institutions in order to draw attention to their shortcomings and absurdity. Satirical comedy often uses exaggeration and irony for comedic effect.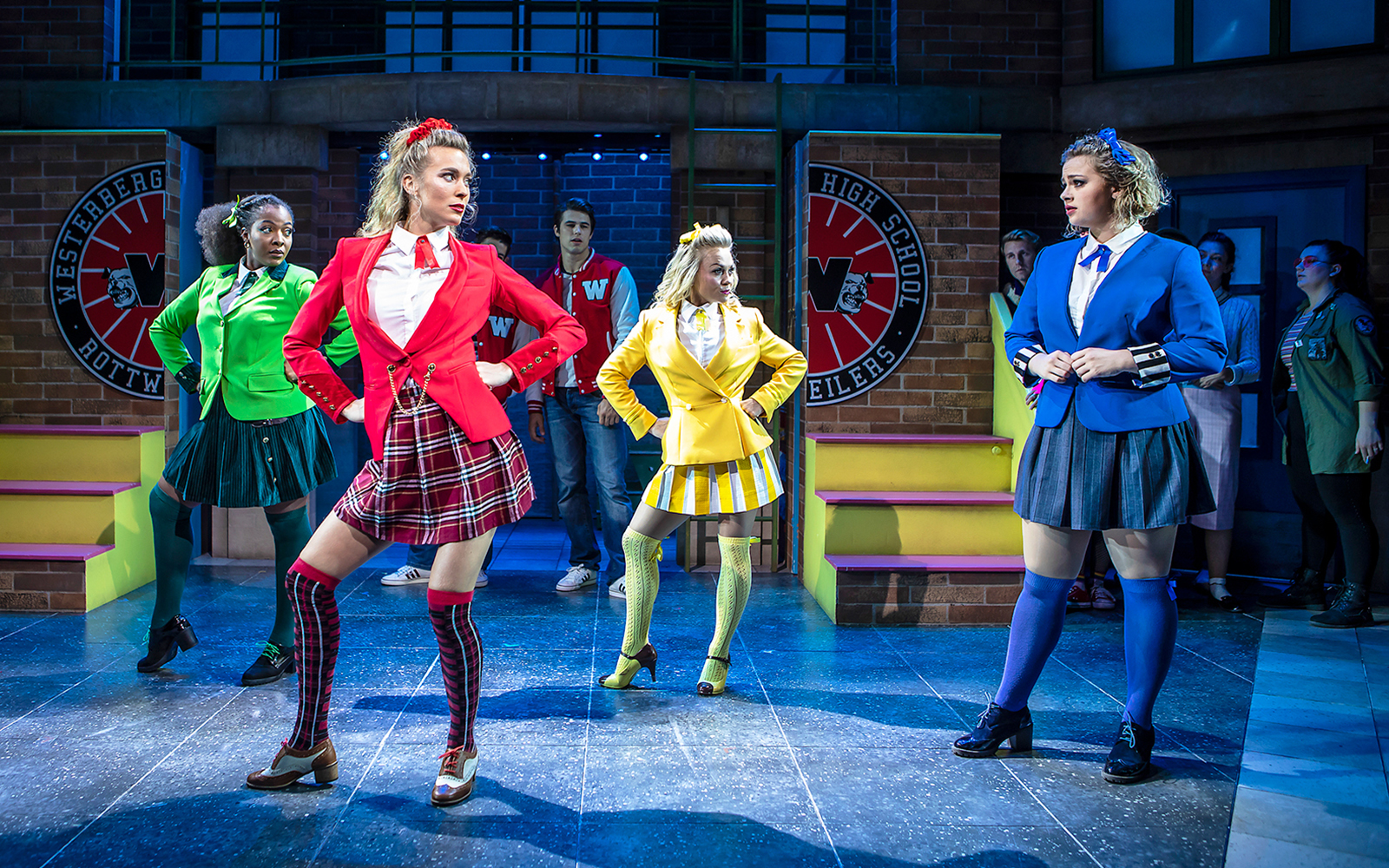 Best Satire Shows: The Book of Mormon, Heathers The Musical - Tickets
Parody is a type of comedy that imitates or exaggerates another work such as a film, book, or TV show in order to make fun of it. Parodies often contain comical references and satirical elements.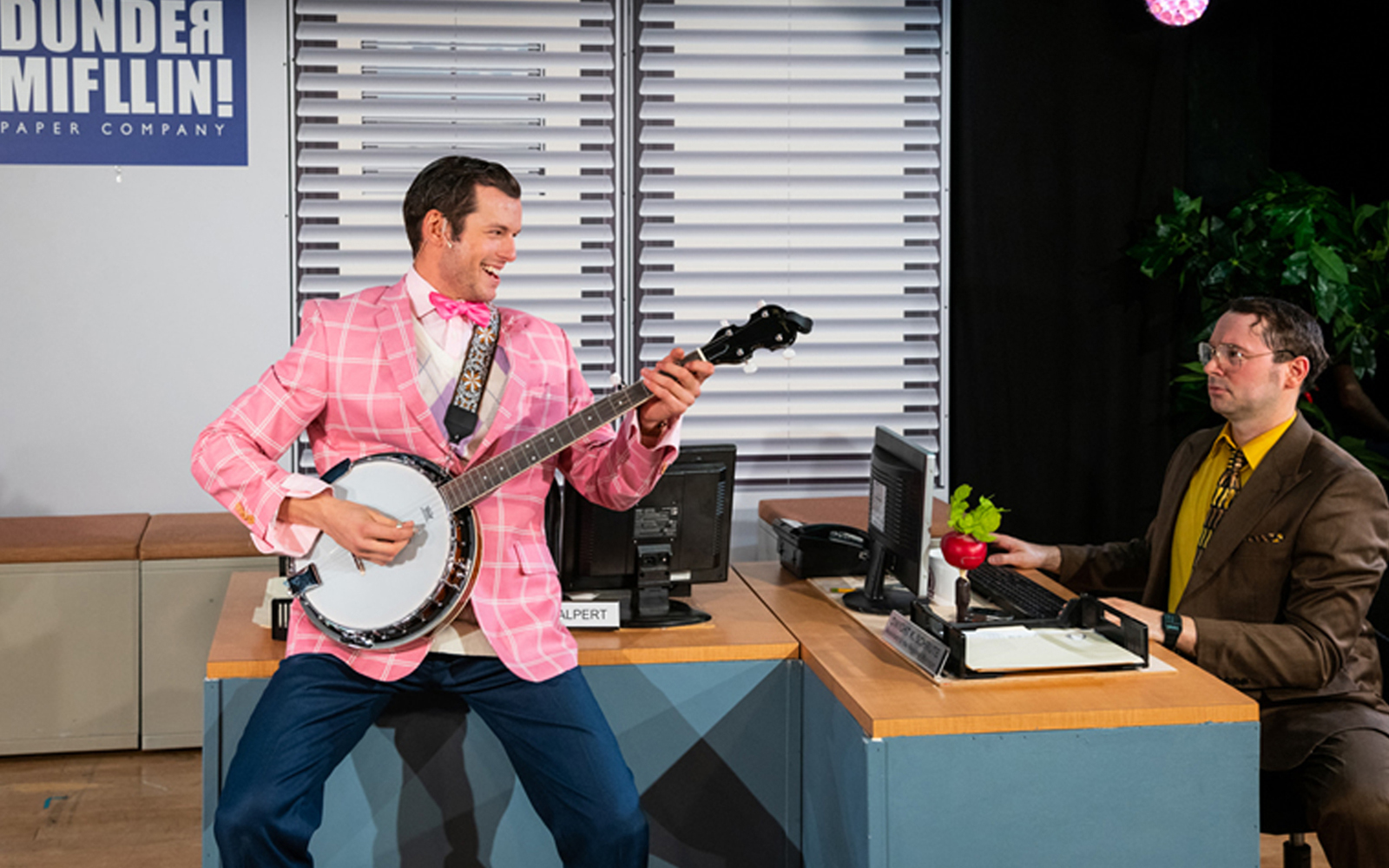 Best Parody Shows: The Office! A Musical Parody
How to Dress for a Comedy Show in New York?
---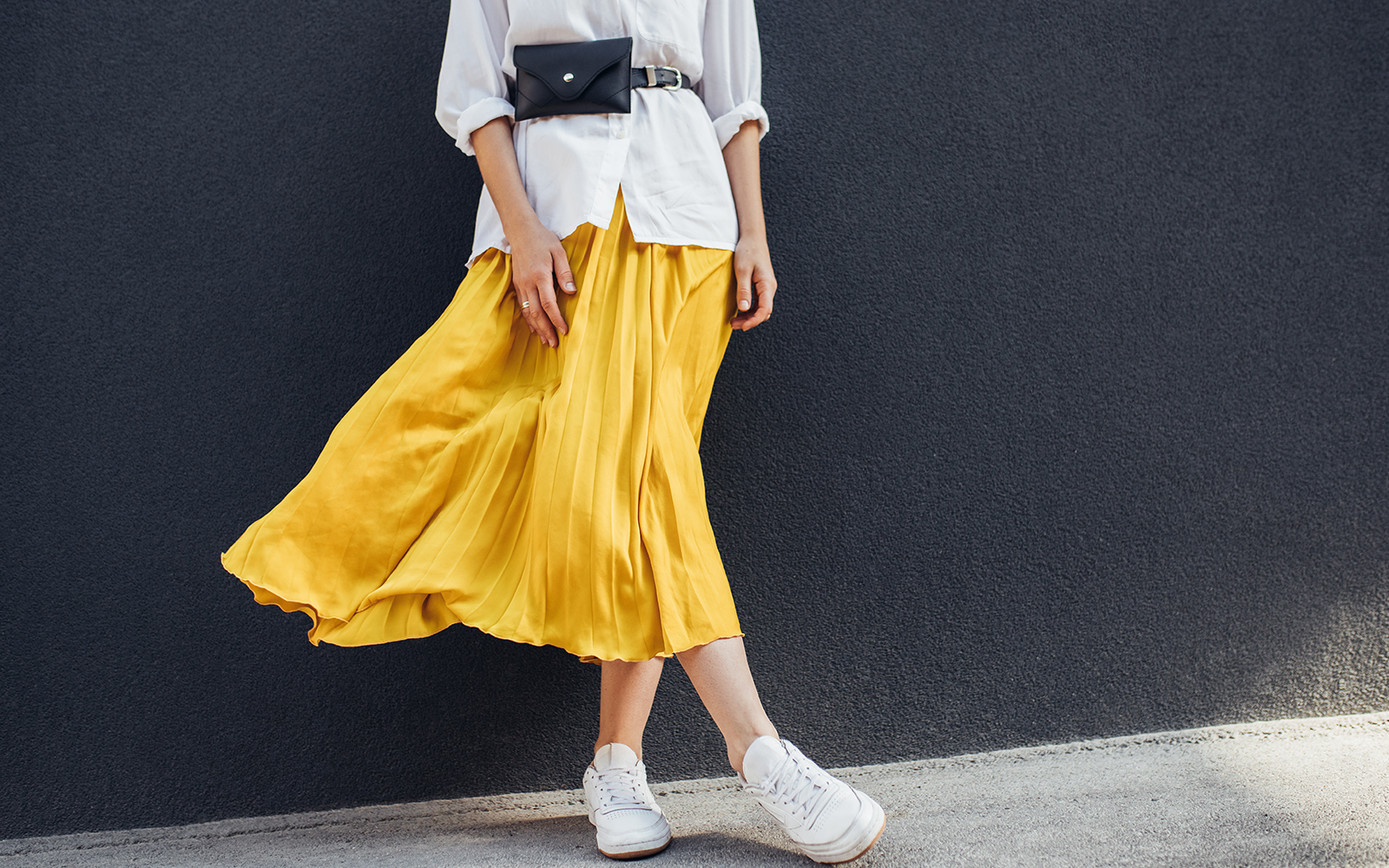 When attending a Broadway comedy show in New York, it is important to dress appropriately for the occasion. Depending on the theatre and the time of year, you may want to select an outfit that is more formal or casual.
If you plan to attend a performance during the summer months, you may opt for something breezy and comfortable, like a light dress or skirt paired with a blouse.
If the show is taking place in an upscale venue during the winter months, you may want to choose something more formal such as a suit or evening gown.
Shoes/ Heels should be clean and in good condition. Try to avoid sneakers of any type.
For men, collared shirts are always an appropriate choice and come in many different styles and colours. Dark trousers or jeans are acceptable, and a blazer or sports coat is recommended for a more polished look.
7 Things to Know Before Attending the Show
---
Book your Broadway Comedy Show Tickets in advance to avoid missing out on the best seats with the best views, which tends to get sold out early.
It is important to arrive early for your performance. Many theatres have strict policies about seating and may not allow latecomers to enter the auditorium once the show has begun.
If you are attending with a large group, it is best to arrive at least 30 minutes prior to curtain time so that you can all be seated together.
Try to skim through the synopsis of the show before the performance, to comprehend the show better.
Be sure to respect your fellow audience members and actors by bringing appropriate items to the theatre. Avoid bringing large bags, noisemakers, or anything that may disrupt the performance.
Be sure also to silence your cell phone and refrain from talking during the show so as not to disturb anyone else's experience.
Remember to show your appreciation for the performers by applauding after each act. Encouraging feedback serves as validation and motivation for actors, so it is important to show your enthusiasm!
FAQs
---
Most Broadway comedies run for 2 to 3 hours, with some running longer or shorter depending on the production. There is usually an intermission in between acts, so plan accordingly if you need to take a break during the show.
Many Broadway productions offer discounts for students, seniors, and military personnel. Additionally, Headout offers discounts and cashback on Broadway show tickets.
Some of the most popular and beloved Broadway comedies include The Book of Mormon, Funny Girl, and Beetlejuice. These shows offer a wide range of comedic styles and are all highly rated.
Most Broadway comedy shows are family-friendly and can be enjoyed by audiences of all ages. However, some shows may not be suitable for young children due to language, adult themes, or other content. It's best to check the show's description before buying the tickets.
Broadway comedy shows offer a wide variety of comedic styles and genres. From musicals to stand-up to sketch comedy, there's something for everyone. Whether you prefer the lighthearted humour of a family-friendly show or the edgy wit of a more adult show, there's sure to be something that appeals to your sense of humour.