Every October, the sky over Albuquerque, New Mexico, comes alive with a spectacle that has earned its place as the world's largest hot air ballooning event — the Albuquerque International Balloon Fiesta. The 2023 edition, which is scheduled to run from October 7th to October 15th, explores the key events and attractions that make this festival an unforgettable experience for visitors from around the globe.
Main events at the Albuquerque International Balloon Fiesta
---
Dawn patrol show: A select group of balloons takes off before sunrise to check weather conditions, often launching to music. It's a mesmerizing blend of tradition and practicality.
Time: Around 6:00 am

Morning glow: Tethered balloons light up the morning sky with synchronized burns from their propane burners, creating a captivating spectacle before they take flight.
Time: Pre-sunrise

Mass ascension: Hundreds of balloons take off in waves, filling the morning sky with vibrant colors and shapes. It's the Fiesta's signature event and a must-see for all attendees.
Time: Generally starting after 7:00 am

Balloon launch: A smaller-scale version of the Mass Ascension, offering visitors a chance to witness balloon launches up close and personal.
Time: Around 7:00 am (on days without Mass Ascension)

Evening balloon glows:Balloons inflate and remain tethered to the ground, lighting up the evening with synchronized burns. The glows are followed by mesmerizing fireworks and laser light shows.
Time: Just before dusk

America's challenge gas balloon race: Pilots compete in specially designed gas balloons, attempting to cover the longest distance without landing. It's an exciting race that can span several days and take participants across states or even countries.
Special shape balloon events: Unique balloons in various shapes, from cartoon characters to iconic figures, take to the sky. Special events dedicated to these creative balloons provide an opportunity to see them up close.
2023 Albuquerque Balloon Fiesta - Know before you go:
---
Morning sessions typically run from 5:30 am to 10:00 am, while evening sessions are from 5:00 pm to 9:00 pm.
Here's a guide on all the events taking place and how you can navigate when there.
Getting to the Balloon Fiesta: You have several transportation options, including the Park and Ride Shuttle Bus, taxi and Uber rides, and cycling to the event.
Food and drink at the Balloon Fiesta:
A variety of vendors offer delicious options such as breakfast burritos, chili cheeseburgers, hot dogs, pizza, nachos, donuts, and hot beverages. Don't miss the chance to savor the local flavors while here.

PS: The balloons only take off if weather conditions are just right for everyone's safety. There are no refunds for your tickets on bad weather days.
Places to visit around Albuquerque
---
While attending the 2023 Albuquerque International Balloon Fiesta, make the most of your visit by exploring the diverse cultural and natural attractions that the area has to offer. Here are some must-visit places to enhance your experience: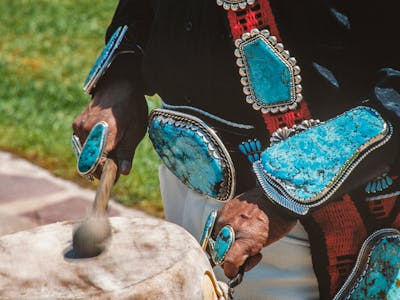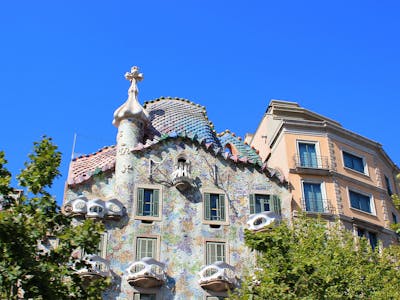 Indian Pueblo Cultural Center
The Indian Pueblo Cultural Center is a vibrant hub for Native American history and culture. Explore exhibits showcasing the traditions, art, and heritage of New Mexico's Pueblo people. Expect engaging events and activities that provide insight into the rich indigenous culture of the region!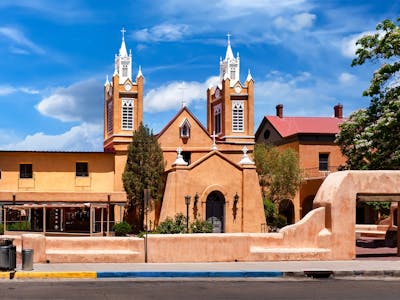 Historic Old Town
Historic Old Town Albuquerque maintains its timeless charm, welcoming visitors to stroll through its picturesque streets. Be sure to visit the quaint shops, art galleries, and restaurants offering a taste of both history and modernity.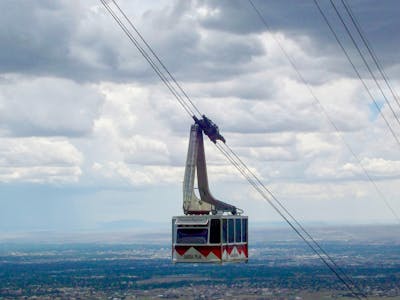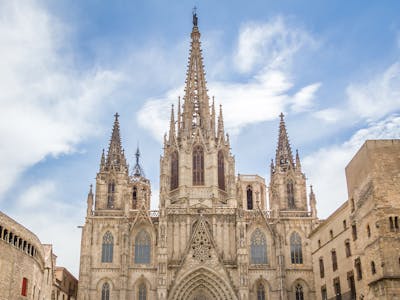 Sandia Peak Tramway
As you ascend to the top of Sandia Peak, you'll witness the stunning transition from the city's urban sprawl to the vast natural beauty of the Sandia Mountains. Hiking trails and a mountain restaurant provide opportunities for further exploration and relaxation.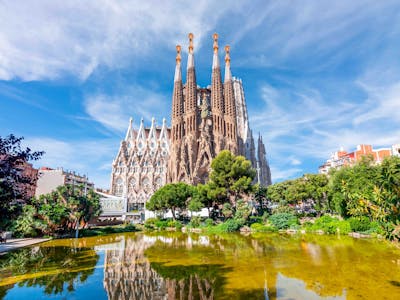 Rio Grande Nature Center State Park
In September, the park's serene walking trails along the Rio Grande River come alive with autumn colors. Birdwatchers can spot migratory birds making their way through the area, adding to the park's natural charm. Whether you're looking for a leisurely stroll or a deeper connection with the local environment, this park is a serene haven.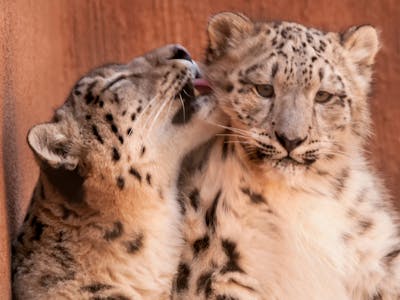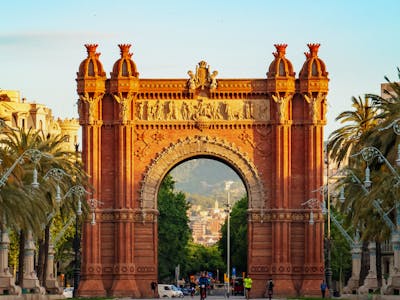 ABQ BioPark
The ABQ BioPark, consisting of the Albuquerque Aquarium, Botanic Garden, and Zoo, is a delightful destination for nature enthusiasts of all ages. Explore marine life, lush gardens, and exotic animals. It's an excellent option for families and anyone with a passion for wildlife and plant life.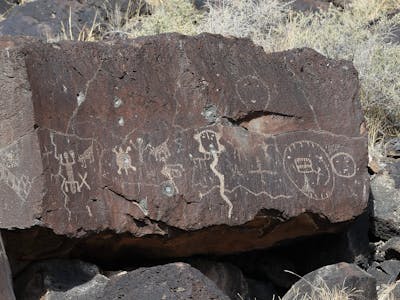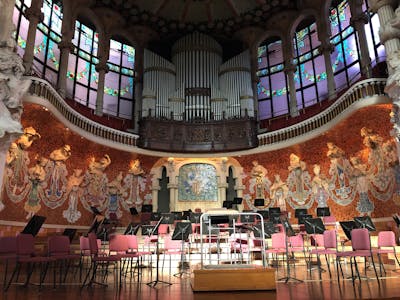 Petroglyph National Monument
Petroglyph National Monument offers a glimpse into the area's ancient history. Explore volcanic rock formations adorned with thousands of petroglyphs, etchings created by indigenous peoples and early Spanish settlers. Hiking trails wind through the monument, providing opportunities for both cultural exploration and outdoor adventure.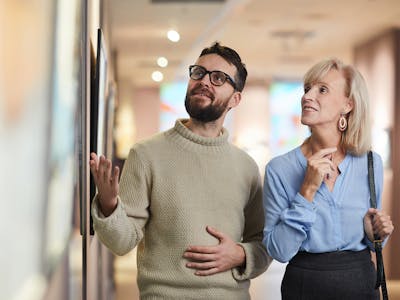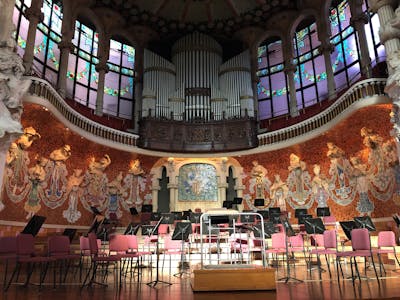 New Mexico Museum of Natural History and Science
Get a chance to explore the wonders of the natural world and New Mexico's geological history at the New Mexico Museum of Natural History and Science.
Albuquerque International Balloon Fiesta 2023