Budapest is one of Europe's most architecturally entrancing cities. The city hall and its four-story neo-renaissance face were built almost a century ago, while many other buildings were constructed in the beautiful art nouveau style. Step inside some of these distinctive coffee houses that still offer authentic pastries like creamy kipfels and enjoy art exhibitions at several world-class galleries and take a stroll through charming cobblestone streets. You can relax in one of Budapest's outstanding spas or visit one of the traditional hot baths that have been used for medicinal cures for years. If you wish to visit Budapest anytime soon, this Budapest trip planner is all you need to know about what to do, places to visit, and Budapest Itineraries.
Best Time To Visit Budapest
---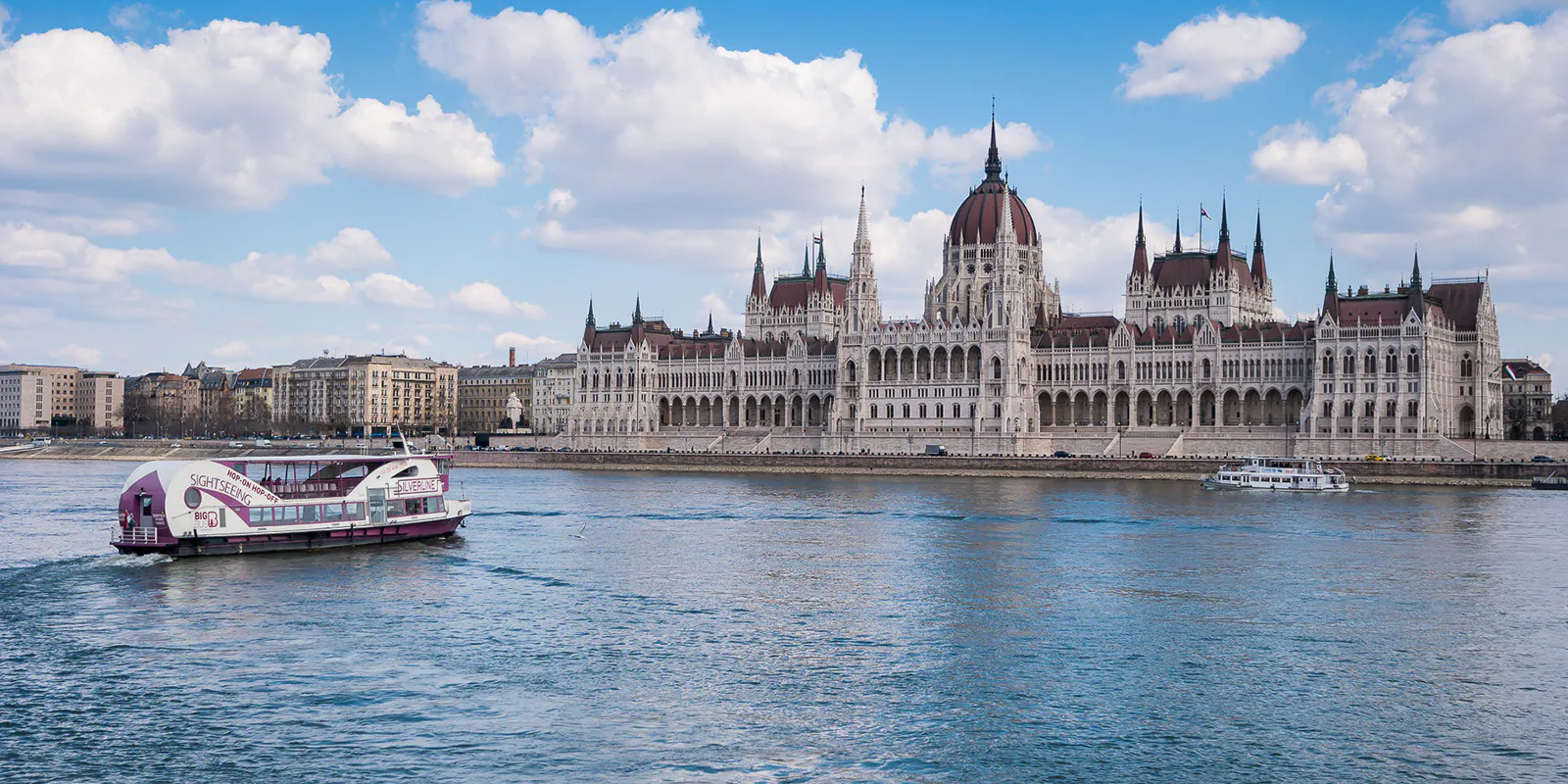 Before you plan your Budapest itinerary, it is crucial to know the best times to visit the city. Budapest has a lot to offer, with all the historical attractions around and rich culture. There's no better time than right now to discover this wonderful city for yourself! The best time to visit Budapest is during the shoulder seasons of March through May and late September through November. Though the weather may temporarily be less desirable from late spring to early fall, these months tend to be the least crowded, which can make exploring much more enjoyable. However, due to relatively mild temperatures never exceeding bearable levels, year-round you'll find plenty of reasons to travel.
Read more about the best time to visit Budapest.
Budapest Itineraries
---
Depending on how long you're in Budapest for - whether it's just a day, 3 or 5 days, or just the weekend, we have the perfect itineraries crafted for you. Go through these Budapest itineraries and plan your stay well in advance!
If this is your first time traveling to Budapest, we know you'd love some help planning your daily itineraries. Apart from the basic planning (flight tickets, visa, accommodation etc.), you'll need to consider your day-to-day activities - where to go, what to see, how to get there, and more. But fret not, for we are here to help.
Packing For Budapest
---
It might rain during May, June, and November, therefore, don't forget to pack a raincoat, umbrella, and boots to tackle the wet weather. Natives and tourists in Budapest sport a smart-casual look and one can take things a tad bit unconventional and jazz up their style statement. Jeans, bomber jackets, denim skirts, t-shirts, shirts, and sneakers are ideal cloth categories to create versatile looks. Don't forget to carry a bathing suit, flip-flops, and snazzy sliders to dive into the thermal baths.
Where To Stay In Budapest
---
There is no need to travel far away when sightseeing in the Castle District. All it takes is turning a corner and there lies a street filled with sights of romantic lanes, views over the Danube, Gothic churches, and world-class museums. Not only is the Jewish Quarter the best nightlife spot in Budapest, but it's also one of the best ones in Europe. It has everything from world-famous ruin pubs which are set up to make people mingle and serve cheap beers to some of Europe's favorite trendy restaurants as well as an abundance of cheese shops for late-night snacks.
Regardless of what area you decide to stay in, it's a good idea to book in District V, one of the city's inner-city areas. This is where you will be within easy walking distance of Chain Bridge, Saint Stephen's Basilica, and Parliament.
Getting Around In Budapest
---
Budapest can be easily explored on foot, and there are many transport services if you happen to need one. Some of the options include boats in the summer (which can help you explore more of the Danube), trams, public buses, and metro trains. The BKK team at Budapest has been working hard to provide a journey planner that can inform you of when your next bus, tram, boat, or metro is due to arrive so you're never stuck waiting for transport again! The city's bus fleet also provides convenient service along most major routes during weekdays. It's super nice in winter when everything is covered in powdery snow!
Budapest Travel Tips & Hacks
---
Hungary is a member of the EU but its residents have chosen to continue using forint as their currency.
Using public transport, such as the metro, is an effective way to travel and maintain a healthy budget at the same time. A single ticket for public transport costs about $1.68, so it is relatively affordable when paying in cash.
With 118 mineral pools in Budapest, experience the tranquility with Szechenyi Bath—Budapest's largest and grandest thermal bath, followed by the Gellert Bath if you have more time.
Pest and Buda, the two distinct halves of Budapest each offer their unique charm. However, both of the cities are easily navigable by foot, bicycle, tram, and metro.
Shopping for vintage items in Budapest can be a delicious treat because the city is jam-packed with unique, hand-picked pieces from local vintage vendors that are brimming with retro objects from bygone eras.
Don't forget to shop in Budapest as you might come across some fashion-forward styles. Make sure to save some room when you're packing your bags or you might have to leave some of your beautiful loot behind!
Many restaurants are closed on Sundays and this can be problematic for those who either want to eat out during the day or who don't have cars and thus cannot travel far off of the beaten path.
FAQs: Budapest Trip Planner
---
Budapest is a well-known tourist hub throughout the year. For a wider range of tourists, visit Budapest during late spring or early summer, when the weather is warmer.
The best times to marvel at Budapest are from March to May and September through November.
You can spend your time in Budapest by visiting the neo-Gothic Parliament building, exploring the Castle District, enjoying the view from a rooftop bar, and many other exciting adventures.
Getting around Budapest is effortless. Although you'll get around best by foot, trams 2, 4 and 6, as well as the 3 metro lines. These are reliable ways to get from place to place within the city center.
Pack an array of warm clothes, waterproof treads, a warm hat, and scarf, as well as water-resistant breathable coats. But also bring along your light raincoat and travel umbrella to protect you from all the elements.
District V is a fantastic place to stay when visiting Budapest. The neighborhood offers several accommodations and is especially friendly to tourists.
>
Budapest Trip Planner Guide