Thorpe Park Resort is one of the UK's leading theme parks, located in Surrey, just outside London. It offers a unique combination of thrilling rides and attractions, as well as many other activities including live entertainment, dining, and shopping experiences. With more than 25 rides and attractions including roller coasters, water rides, simulators, and family-friendly attractions, Thorpe Park Resort is a never-ending pool of entertainment!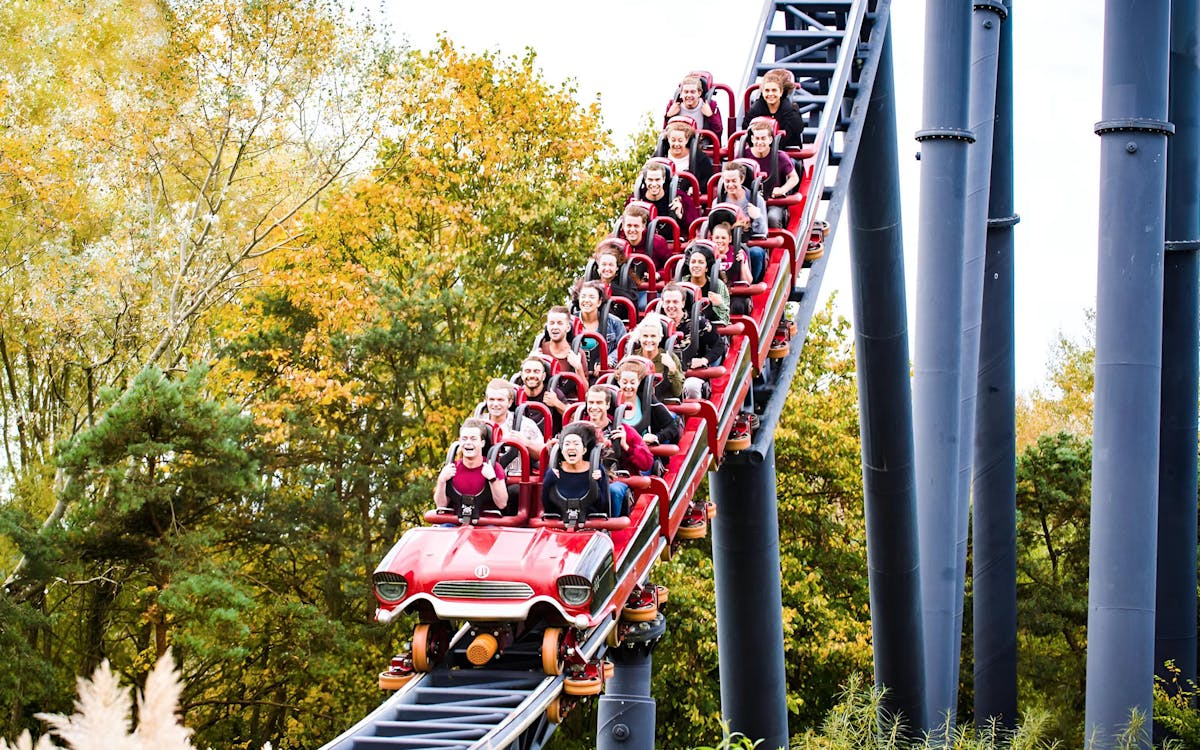 Thorpe Park Resort - In A Nutshell
---
Handy information
| | |
| --- | --- |
| ⏰ Suggested Duration: | 1-2 days |
| ☀️ Best Time to Visit: | Summer/Spring |
| 🎟️ 1-Day Tickets: | £35 |
| 🛌 Overnight stay: | Available |
Top Rides
Stealth
Ghost Train
The Swarm
Colossus
Things to know
Area: 72 Acres
Total Attractions: 26
Water Rides: 4
Thrilling Rides: 13
Opening Hours And Address
Daily: 10 AM onwards
Closing time: 5 PM, 6 PM or 7 PM
Please check the official website for timings on the day of your visit.


Address: Staines Rd, Chertsey KT16 8PN, United Kingdom
Get Directions
Why Is Thorpe Park Resort Worth Visiting?
---
Thrill seekers can enjoy over 25 heart-pounding rides and attractions.
Family-friendly fun with plenty of activities for all ages.
A variety of restaurants, shops, and shows.
Spectacular live events throughout the park.
One can relax in the sun and explore the beautiful surroundings of Thorpe Park Resort.
Thorpe Park Resort Tickets
---
This 1-day ticket to Thorpe Park Resort gives you plenty of time to explore all the rides and have a very fulfilling day!
History Of Thorpe Park Resort
---
Not only is Thorpe Park Resort one of the country's most popular theme parks but it has also been featured in many famous films and television shows. Lord Louis Mountbatten officially opened Thorpe Park to the public on May 24th, 1979. The water-based park featured various attractions, such as the Mountbatten Pavilion (now the Dome), Model World, an exhibit of WW1 aircraft, and the Schneider Trophy aircraft exhibition.

Over the years, Thorpe Park Resort has grown into a premier destination for thrill seekers and families alike - featuring more than 25 thrilling rides and attractions, live events, restaurants, shops, and more. The park's iconic roller coasters have become iconic symbols of the area - from Stealth (UK's fastest roller coaster) to Colossus (the world's first ten-looping ride). The park also features unique architectural designs such as Storm Surge - an enclosed double water slide that takes riders through two giant spirals before dropping them into a giant bowl at the bottom.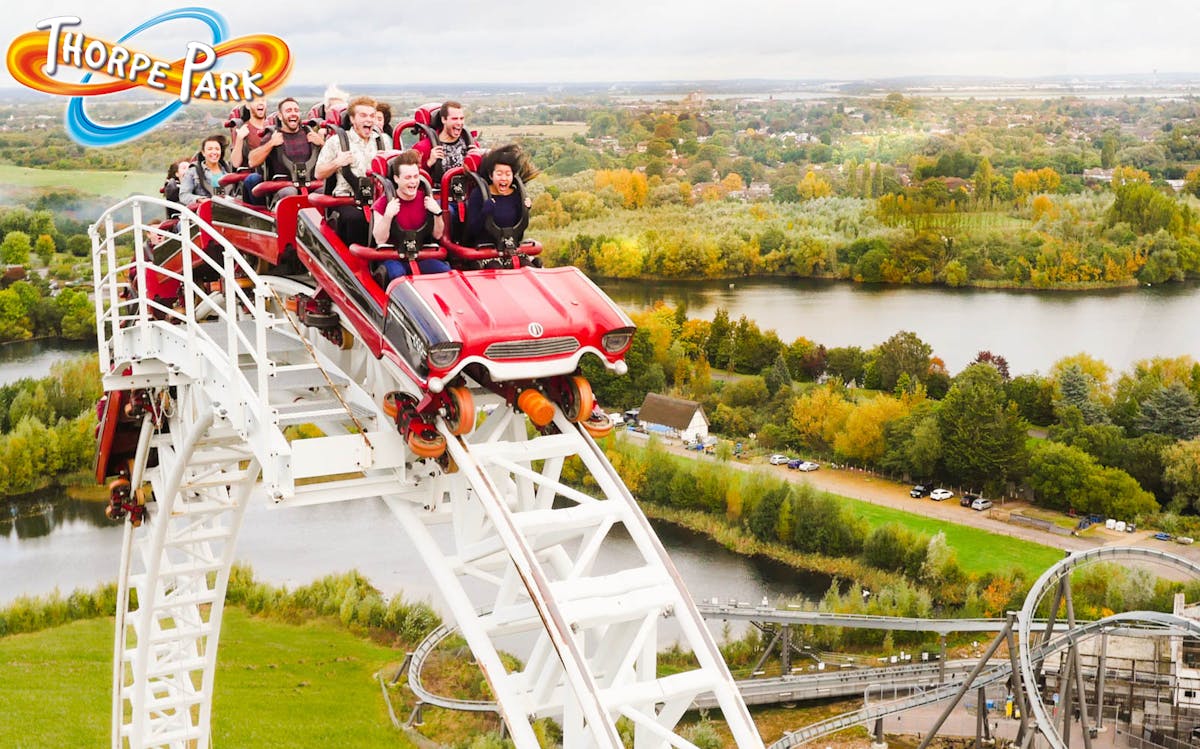 Top Highlights Of Thorpe Park Resort
---
Stealth
Get ready to feel the power of two Formula 1 cars on the UK's fastest roller coaster! This hydraulic-launch ride will blast you from 0 to 80 miles per hour in under 2 seconds. Thorpe Park's top thrill dragster combines speed and height to deliver the ultimate theme park experience.
The Swarm
Experience the thrill of joining an alien invasion at Thorpe Park in a post-apocalyptic world. Ride on The Swarm's wings and reach speeds of almost 100km/h. Your ride will take you through an abandoned church station, a surviving billboard, a crashed plane wing, an abandoned helicopter with rotating blades, and an explosive fire engine. Choose your seat and feel the force of 4.5G with nothing above or below you.
The Walking Dead: The Ride
The Walking Dead: The Ride is a new experience at Thorpe Park Resort where the goal is to survive a walker invasion by making it to the Safe Zone located in the center of the island. Be careful of the dark abyss ahead and move quickly to increase chances of survival. Get ready to ride and survive!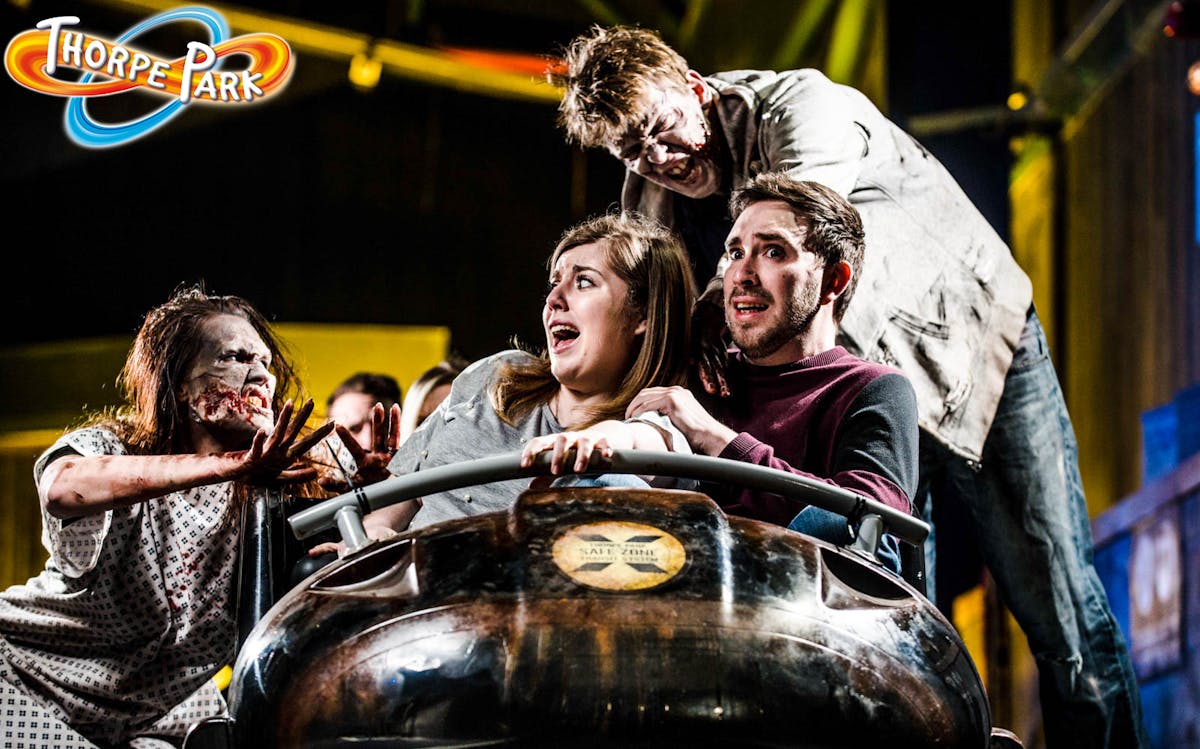 Ghost Train
Experience the Ghost Train that will take you on a chilling ride to the underworld beneath Thorpe Park Resort, where believers in the supernatural reside. Ghost Train is one of the longest UK rides and offers a unique attraction with live actors and multisensory effects that create a frightening experience.
Vortex
Experience an exhilarating ride on Vortex at Thorpe Park Resort, where a giant pendulum spins and swings riders through the air at 15 rotations per minute. This super thrilling ride takes you up to a height of 65ft and exposes you to cyclonic forces for an unforgettable experience.
Tidal Wave
Come and try the Tidal Wave ride at Thorpe Park Resort! You'll plunge 85ft into the water below and create a huge wave. It's a Shoot the Chute ride that will soak you, and anyone nearby who doesn't get out of the way fast enough.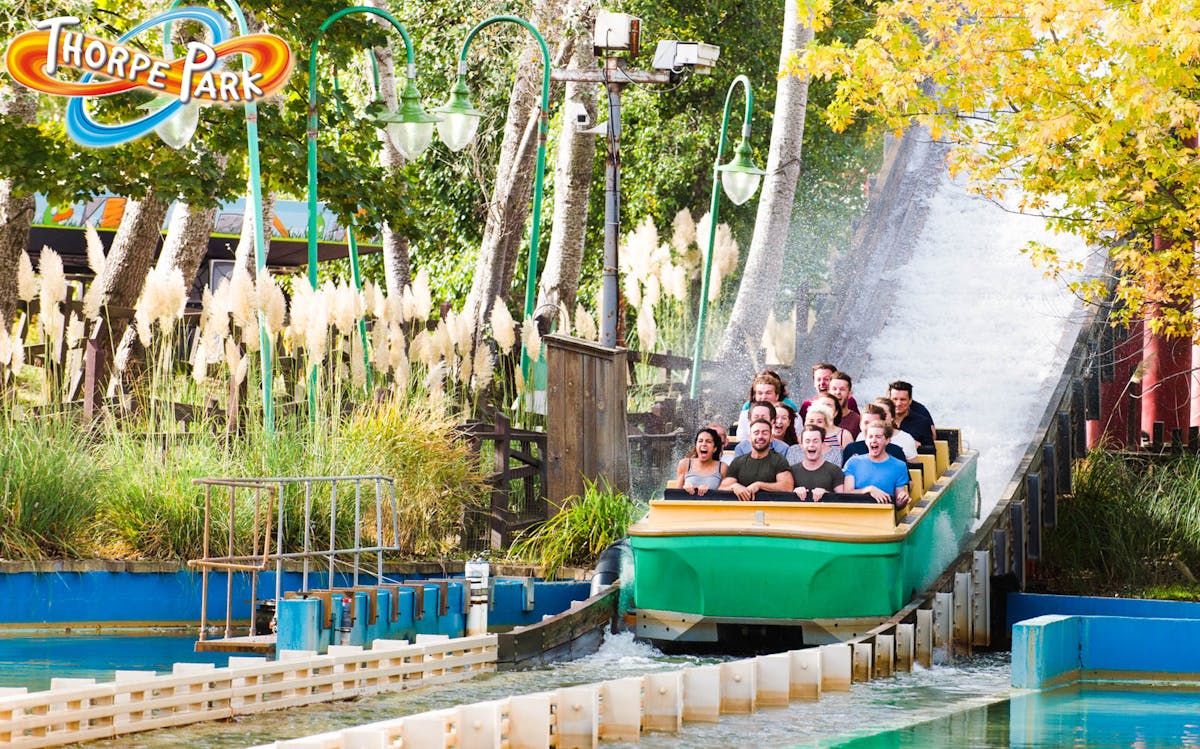 Black Mirror Labyrinth
This maze is designed to give you an immersive and thrilling experience from the Black Mirror universe. Will you be able to escape the Black Mirror Labyrinth, or will you be lost within it? This attraction is recommended for ages 13 and up, and includes dark indoor spaces with strobe lighting, loud noises, and special effects.
Mr Monkey's Banana Ride
Experience the thrill of swinging on the top banana in a full 180 degrees with Mr. Monkey's Banana Ride, a classic swinging ship attraction at Thorpe Park Resort that the whole family will enjoy.
Storm Surge
Experience the thrilling Storm Surge ride by getting on a life raft and spinning high up in the air. Enjoy the 64ft spiral drop that will make you feel like you've lost control! Please note that guests between 1.1m-1.2m in height must be accompanied by an adult aged 16 or older.
Amity Beach
Families with young children can unwind at Amity Beach or enjoy a swim in the pool. However, please be aware that Amity Beach is open only on selected dates which may vary according to weather conditions.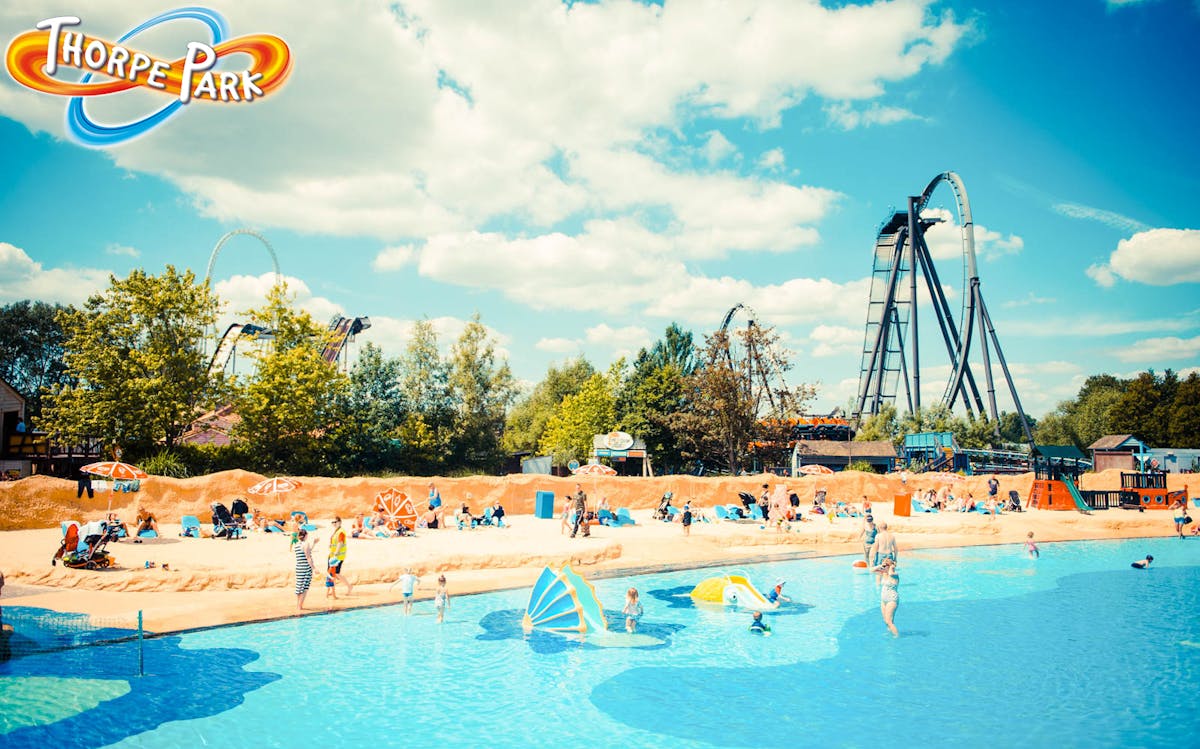 Best Time To Visit Thorpe Park Resort
---
The best time to visit Thorpe Park Resort is during the summer and spring months, when the weather is warm and sunny. This is when the park is at its busiest, so you should plan ahead for peak hours and street traffic. During the summer months, daylight savings can affect opening and closing times, so be sure to check the park's website for updated information. It's also important to note that certain attractions may have different hours of operation depending on the season, so it's always a good idea to check the park's website beforehand. In general, weekdays are less crowded than weekends, so if you want to avoid long lines and large crowds, consider visiting during midweek.
Additionally you can learn more about the Best Time to Visit London here.
Thorpe Park Resort Timings
---
Daily: 10 AM onwards.
Closing time: 5 PM, 6 PM or 7 PM. Please check the official website for exact timings.
Closed on May 3rd, 10th, 16th and 17th 2023
Closed on September 12th, 13th, 19th, 20th, 26th and 17th 2023
Closed on October 2nd, 3rd, 4th, 5th, 9th, 10th, 11th and 12th 2023
Getting There
---
By Car: Thorpe Park Resort is a 1 hour 15 minute drive from London. The closest parking lot is the Thorpe Park Car Park.
By Bus: 950 & 951 - Sullivan Buses, 466 - Carlone LTD, 456 - Falcon Buses, and 593 - White Bus
Nearest Stop: Thorpe Park and Thorpe Park Main Entrance
By Train: Southeastern Railway
Nearest Stop: Chertsey or Virginia Water
Insider Tips to Visiting Thorpe Park Resort
---
Take advantage of the park's fast-track tickets which allow you to skip long lines and enjoy more rides.
If you're looking for a unique experience, try out Thorpe Park Resort's virtual reality roller coaster – 'The Walking Dead: The Ride'.
Don't miss out on the chance to take part in the Escape Room experience – a live-action adventure game where you have to find your way out of a themed room.
Check out Amity Beach at Thorpe Park Resort and get ready to be transported into a world of pirates, mermaids and tropical island adventures!
Plan your visit well in advance and check the website for opening hours as they are subject to change throughout the year.
Make sure to bring along some sunscreen as there is no shade around most of the rides.
Restaurants at Thorpe Park Resort
---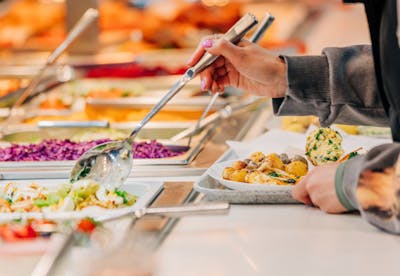 Vibes Bar & Kitchen
At Thorpe Park Resort, guests can enjoy delicious food and drink from Vibes Bar & Kitchen. The hotel's breakfast buffet offers a variety of options to choose from, while lunch is available to all. There is an evening buffet menu with vegan and vegetarian options, as well as kids meals. A full bar menu is also available for those looking for drinks.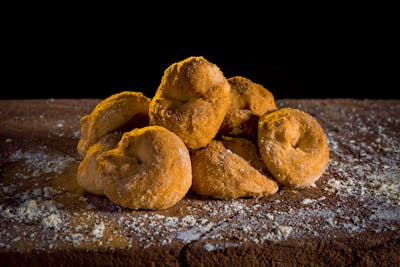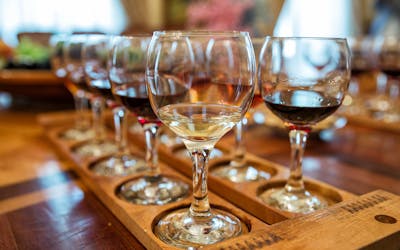 Doughnut Time
At Doughnut Time, you can find handcrafted doughnuts made fresh daily by a team of doughnut designers. These are some of the biggest and boldest doughnuts around, with both vegan and vegetarian options available. No matter what your dietary preferences are, there's something for everyone to enjoy!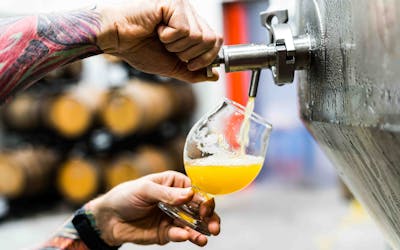 Camden Junction Bar
The Camden Junction Bar offers a selection of crisp, refreshing Camden Town Brewery beers as well as a full bar menu featuring wines and spirits. There are also non-alcoholic options available for those looking for something different.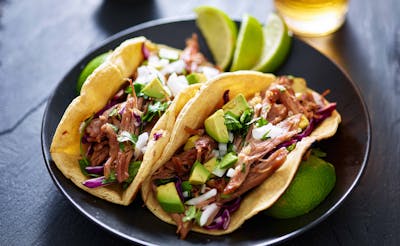 Tacotaria
Tacotaria offers freshly made tacos with a choice of shredded chicken, Korean beef or salmon, accompanied by a range of sides and beers. Vegetarian options are also available as well as non-alcoholic drinks for those who wish to abstain.
Other Attractions around Dover Castle
---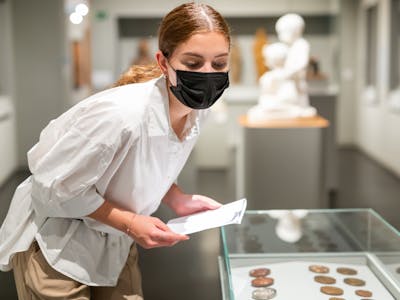 Spelthorne Museum
The Spelthorne Museum is a museum that is dedicated to telling the stories of Spelthorne's people and places, from its prehistoric past to the present day. Visitors can explore the archaeological and historic collections on display, which range from Stone Age tools and Roman coins to costumes and furniture from centuries ago.
Distance from Thorpe Park Resort: 2.4 miles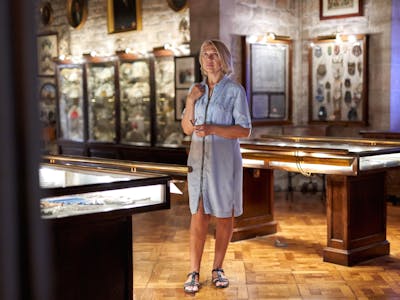 Chertsey Museum
Chertsey Museum is home to a wealth of artifacts and exhibits that detail the history of the Runnymede area, local archaeology and history of Chertsey Abbey, fine art, decorative art, social history including many documents and photographs, local clocks, and the nationally significant Olive Matthews Collection of dress and textiles.
Distance from Dover Castle: 1.4 miles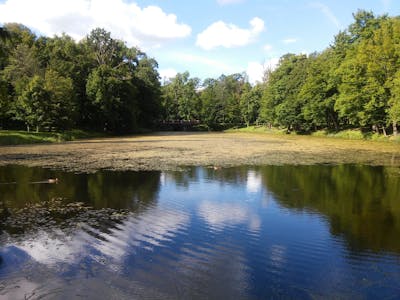 Chertsey Meads
The beautiful Chertsey Meads is located in the town of Chertsey in Surrey, UK. This area is a tranquil and picturesque spot that is perfect for families and those looking to enjoy some peace and quiet. The meads are made up of several lagoons and grasslands, with a variety of wildlife including swans, ducks, moorhens, coots and waterbirds.
Distance from Dover Castle: 2.8 miles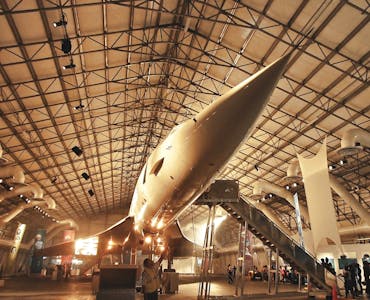 Brooklands Museum
The Brooklands Museum in Surrey, UK is a unique, must-see attraction that celebrates the birthplace of motorsport and aviation. Inside the museum, you will find an array of interesting displays and exhibits that chronicle the development of automobiles, aircrafts and other transportation-related technology.
Distance from Dover Castle: 6 miles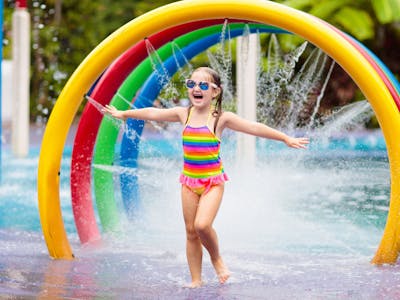 Liquid Leisure Windsor
Liquid Leisure Windsor is an exciting and unique water sports park located in Surrey, UK. This purpose-built facility offers a wide range of activities including wakeboarding, cable skiing, stand-up paddle boarding and even inflatable aqua adventure parks.
Distance from Dover Castle: 6.3 miles
Hotels around Dover Castle
---
FAQs
---
Yes, guests visiting Thorpe Park Resort must be aged 12 years or over. Guests under the age of 16 must be accompanied by a responsible person aged 18 or over, also with a valid ticket.
Thorpe Park Resort is open all year round. During the summer season, opening hours are 10am - 6pm. During the winter season, opening hours may vary and can be found on the official website.
Yes, parking is free for all guests visiting Thorpe Park Resort.
Yes, there are a variety of restaurants, bars, cafes and snack outlets located throughout the resort.
There is a range of exciting rides and attractions to explore including coasters, waterslides and much more! You can find out more information on the official website.