The capital city of Spain is a known tourist hub. It's not just the sculpted streets and pulsating nightlife that attract people to Madrid, but it's also the art and cultural scene that is quite engaging. Paseo del Arte in Madrid is a witness to the fact that the city never backs down from letting itself become the canvas. In addition to being a great place to witness art, Madrid has also developed to be a favored location for emerging artists to exhibit their creations. Many artists have been able to make a living thanks to Madrid's art galleries. As such, it should not come as a surprise that one of the most mysterious artists of the present day, known as Banksy, is having their art represented in Street is a Canvas Banksy Madrid collection.
The game-changing British artist has often taken on real-world issues with their work and deconstructed the heart of the matter with piercing wit, humor, and candor. As many as 50 epic collections of Banksy are going to be presented at the exhibit.
Street is a Canvas Banksy Madrid
Essential Information
---
Banksy Madrid - Things to know
Suggested duration - 2 hours
Starting Banksy Madrid Exhibition ticket price: €16.5
Launched in - December 3, 2020
Closest Subway Stop -Covent Garden
Banksy Madrid Opening Hours
Tuesdays to Sundays from 10 AM to 9 PM

Must-see at Banksy Madrid
One of the highlights of the exhibit is the Girl with a Balloon series.
Love is in the Air (Flower Thrower
Love is in the Bin
Banksy Madrid Address
Circulo de Bellas Artes de Madrid,
Callede Alcalá, 4228014
Get Directions
Why You Should Visit The Street is a Canvas Banksy Madrid
---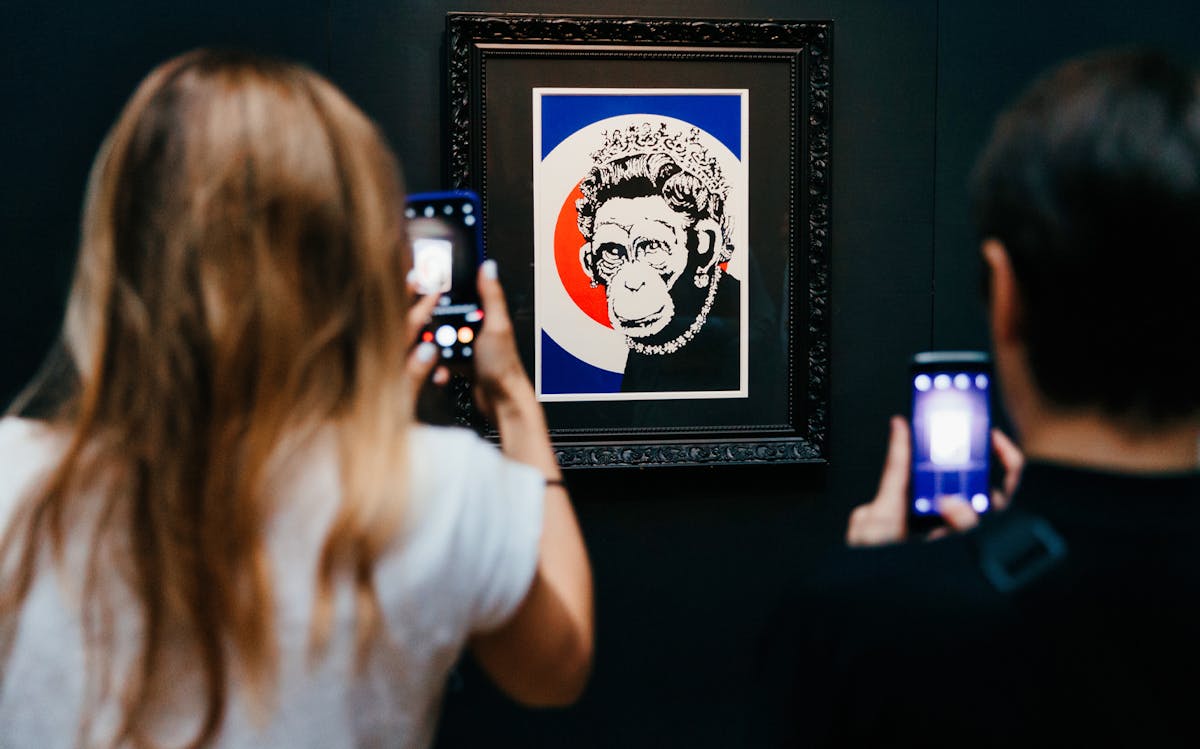 The exhibition is intended to be an immersive experience into the Banksy world. It consists of over 50 original works on loan from worldwide private collections. Visitors are greeted by a multimedia installation designed specifically for the show. This reveals details about the artist while also showcasing their most well-known works and framing their remarkable career. The exhibition shows Banksy's versatility. Witnessing these authentic arts of Banksy Madrid gathered together in one place is bound to be one of the most unique experiences you are ever likely to come across as an art aficionado.
The original serigraph of the Girl with Balloon series is one of his most well-known works that you can see here. This could be a once-in-a-lifetime opportunity to see identical pieces to the one that was auctioned and then self-destructed by the artist in an extraordinary exhibit at Sotheby's in London.
What are Banksy Artworks?
---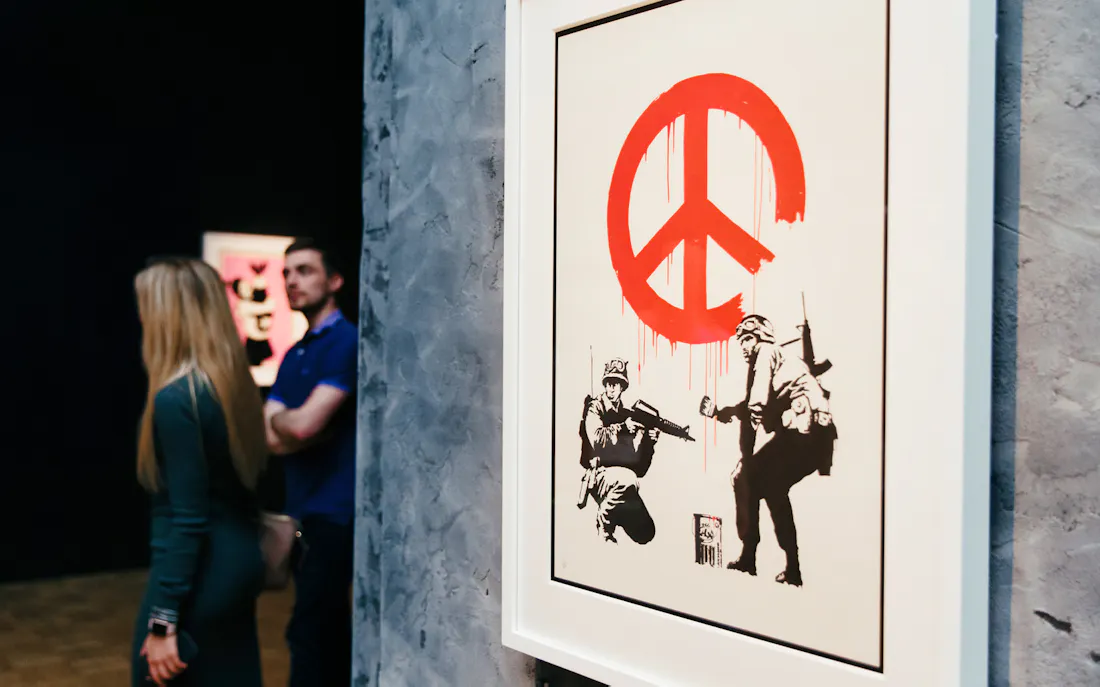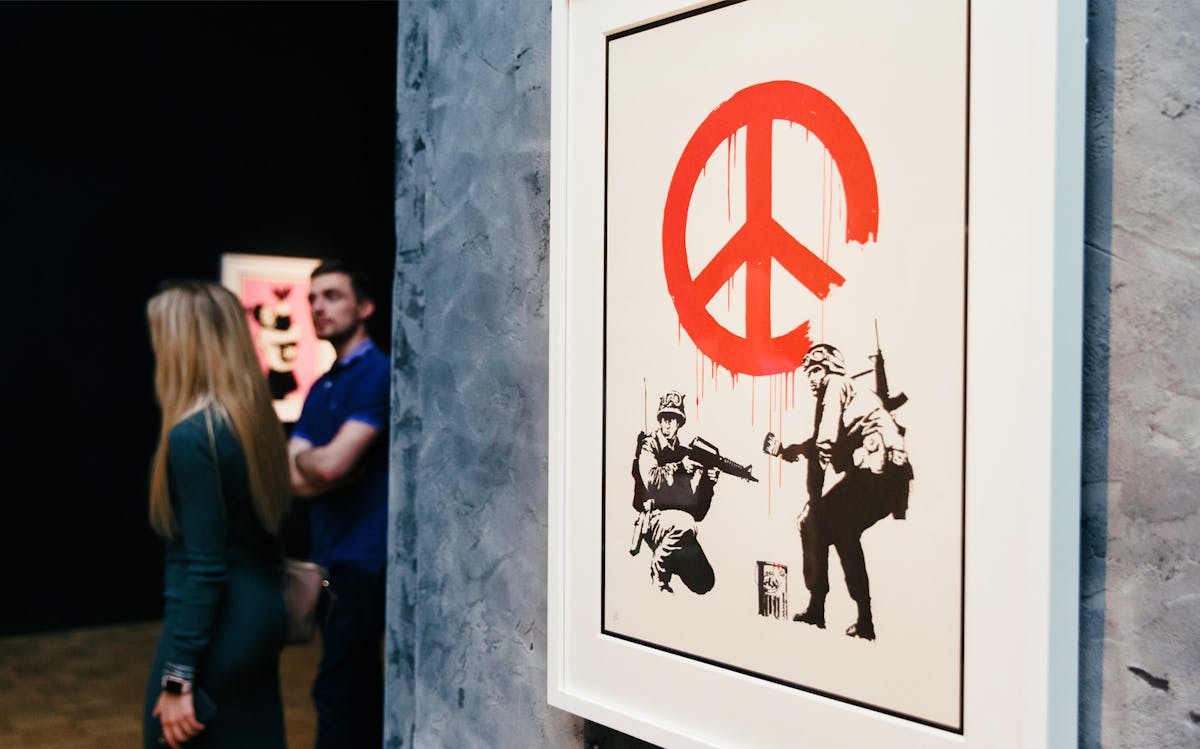 The British urban art artist has mastered the art of combining poetry, revealing politics, and irony with strong communication skills, and presents a shining exponent of art as a socially transformative force. Banksy Artwork is regarded as one of the most influential figures in modern street art. Their satirical works often explore common subjects such as politics, society, and ethics. Banksy has become a legendary figure of our time due to the aura of mystery that surrounds him whenever he is mentioned.
The Street is a Canvas Banksy Exhibition in Madrid
---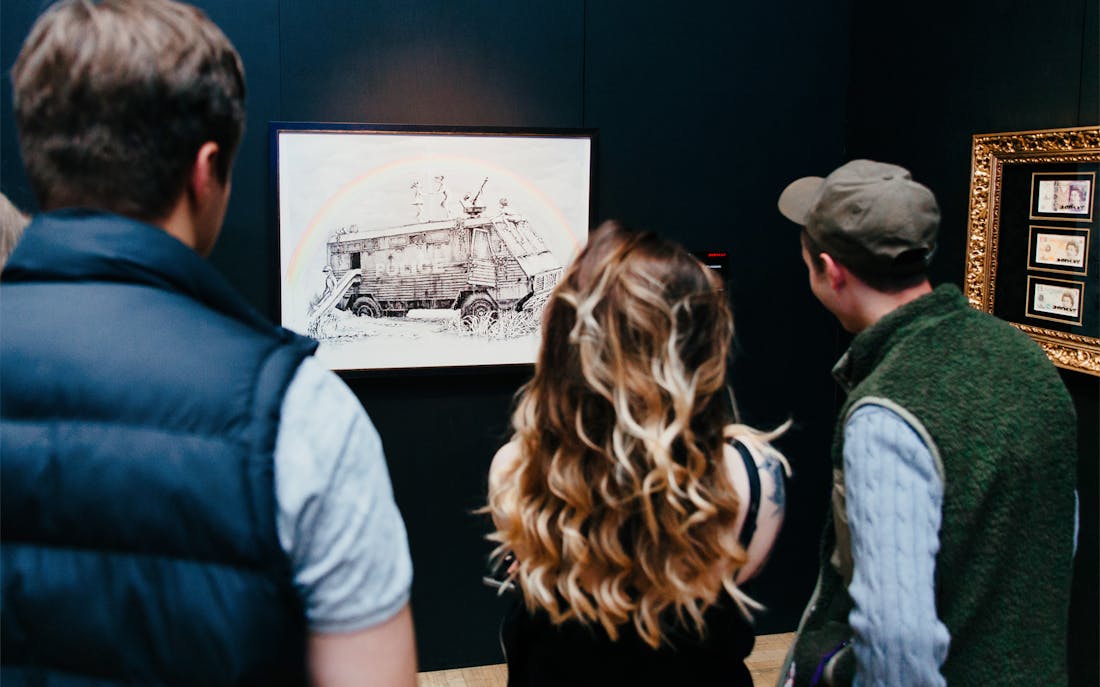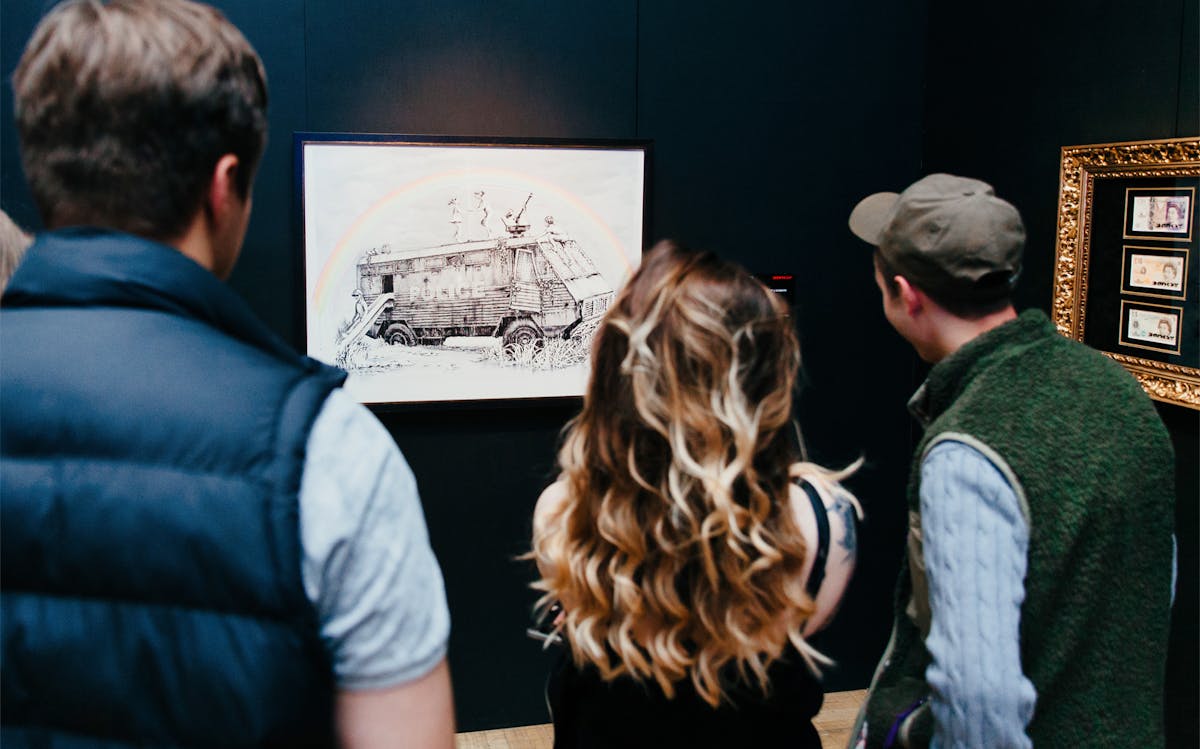 The artist's work with oil or acrylic on canvas, spray on canvas, limited edition screenprints, stencils on metal or concrete, painted polymer or varnished bronze sculptures, installations, animations, and photographs are all displayed at the Street is a Canvas Banksy in Madrid. The exhibition is taking place while maintaining strict Covid-19 safety measures. The show includes the iconic "Balloon Girl" piece, which was named "The United Kingdom's number one favourite artwork" in 2017, as well as the "Flag Wall," an urbanized version of the popular photograph of soldiers raising the American flag.
Banksy Madrid - Most Iconic Artworks
---
An illustration of Mickey Mouse and Ronald McDonald happily skipping along while flanking a bare, weeping young girl is one of Banksy's most harrowing motifs. Many viewers may not recognize her, but the subject is the same as that of a 1972 photograph from the Vietnam War.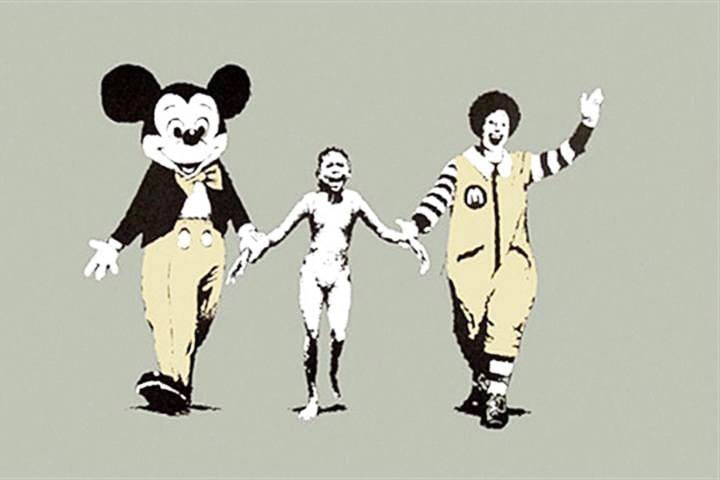 Dismaland, which opened in 2015, was a satirical family-friendly seaside resort in the United Kingdom. Banksy's version, of course, was based on Disneyland, but it was intentionally grim and violent rather than escapist. The work of painter Jeff Gillette, who has long used satirical Disney imagery to illustrate the real world's heinous flaws, was one of the catalysts.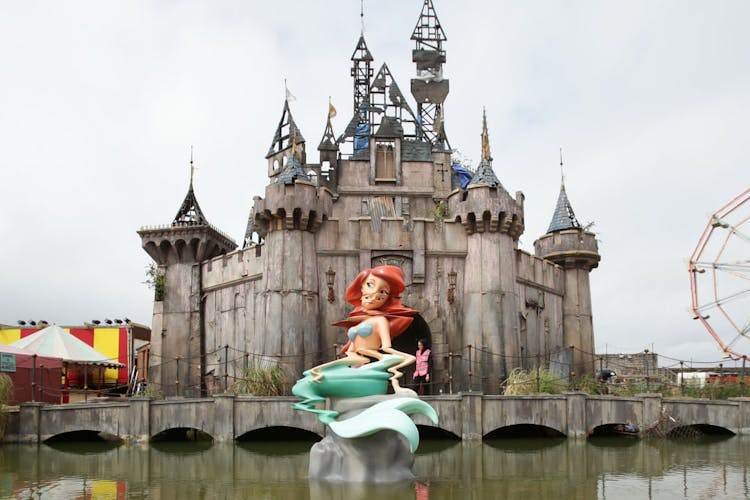 3

Love is in the Air (Flower Thrower)
In 2003, Banksy painted this mural on Jerusalem's West Bank barrier wall, which divides Israel from its Occupied Territories. The picture, which has since been endlessly reproduced, depicts a protestor known as "the masked thug" caught in the act of hurling a bouquet of colourful flowers, not a Molotov cocktail.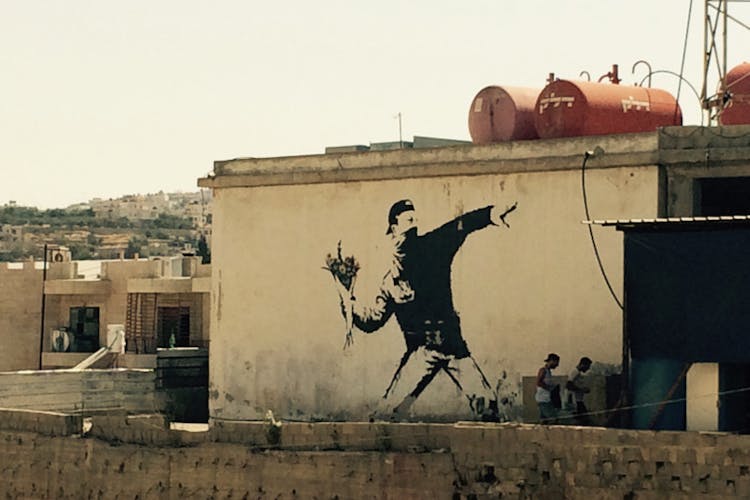 In 2018, when a 2006 version of Girl with Balloon was up for sale at Sotheby's, Banksy decided to deconstruct the work with a live stunt. The artwork, which was mounted in a suspiciously bulky and ornate case, sold for $1.3 million— at which point it infamously self-destructed, falling into a shredding device and slicing up a good half of the canvas.
5

The $60 pop-up sale in New York City
Banksy offered $60 original stencil paintings near Central Park at a 2013 pop-up in New York City. Since Manhattan's sidewalks are strewn with people trying to sell Banksy counterfeits, it's not shocking that most people marched straight by. It's useful to think of this wild auction as a self-contained performance art piece in and of itself, as well as a commentary on the value, fame, and site-specific meaning.
The Street is a Canvas Banksy Tickets
How Much Do Banksy Madrid Exhibition Tickets Cost?
---
The Street is a Canvas Banksy Exhibition Madrid ticket prices begins from €16.5 inclusive of the booking chargers. FOr children aged between 4 to 12 years, the charges ate at €9.5. For an additional €2, you can access the rooftop of the venue, Círculo de Bellas Artes, and get a bird's eye view of the city of Madrid.
Tips for Visiting Street is a Canvas Banksy Madrid Exhibition
Tips To Keep In Mind When Visiting
---
Make full use of the smartphone-enabled audio guide available with your entry ticket.
Visit the roof of the Círculo de Bellas Artes to appreciate the pristine skyline of Madrid.
Leave your food and drinks behind before entering the venue.
Remove or disable the flash of your camera before clicking photos inside the exhibition rooms.
Sanitize your hands at the exhibition entry and avoid touching the artwork.
Do not carry large pieces of luggage. You may be refused entry if your items of baggage are larger than 35 x 35 cm.
Visiting The Street is a Canvas Banksy Madrid
Practical Information
---
Opening Hours
The Street is a Canvas Banksy Exhibition is open on Tuesdays to Sundays from 10 AM to 9 PM. On Mondays that are recognized holidays, the exhibition remains open.
Getting There
Subway
You can take subway line number 2 to reach the venue after taking line number 8 and 9 from the airport.

Bus
Alternatively, bus numbers- 001, 5, 9, 51, 52, 53, 146, 150, or N16 take you directly to the bus stop 'Círculo De Bellas Artes'.

Car
Cabs are available from all parts of the city to the venue. If you are driving, you can take the M-14 or the A-2 to Círculo De Bellas Artes.
Amenities
Círculo De Bellas Artes offers wheelchair accessible entrance to the second room of the exhibit that has the lion's share of the works of art. Additionally, the cultural centre also allows entry to service animals.
Parking
Numerous parking garages are available close to Círculo De Bellas Artes. The closest is Aparcamiento Alsepark. You can also walk a short distance from Parking Centro Madrid or OnePark.
Best Time to Visit
The best time to visit the exhibition is during the shoulder season of tourism between the last week of February and the first week of April. It is recommended that you reserve a time slot before visiting the exhibition. The earlier in the day you visit the better. You can also visit after 12:30 PM during the afternoon lull.
Restaurants Around Banksy Madrid
---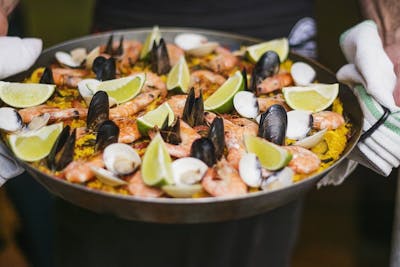 Azotea del Círculo
This restaurant with a view is known for its elegant ambience and a quiet commitment to providing good quality local cuisine.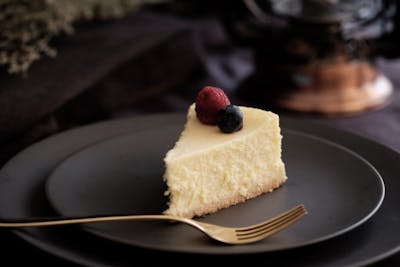 La Primera
As the name suggests, this eatery is known for its signature use of the best quality ingredients to create a unique fine dining experience. Don't forget to try their cheesecakes and seafood offering when you're here.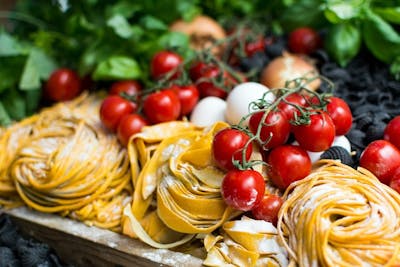 Oven Mozzarella Bar
If you're looking to get a drink with your dinner after the Madrid Banksy exhibition, this is the perfect place to go. This restaurant offers classic Italian dishes along with some of the greatest mojito Madrid has to offer.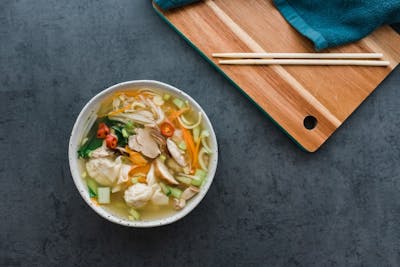 Yakitoro by Chicote
This place is perfect for the times when you would rather think about the thought-provoking works of Banksy than waste time picking a restaurant. This fusion Japanese and Spanish restaurant has everything you are looking for in a hearty meal.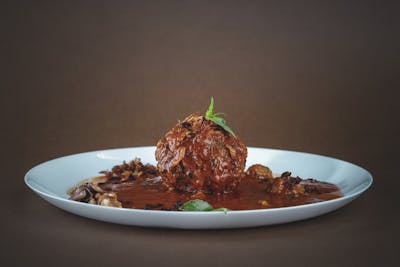 BARGANZO
If you are looking to tread out of your comfort zone and try niche Israeli and Middle Eastern speciality dishes, BARGANZO will not disappoint. One of the highest-rated restaurants in the city, this place is a must-visit.
The Street is a Canvas Banksy Madrid Exhibition FAQs
---
When is the Street is a Canvas Banksy opening in Madrid?
Where is the Banksy Madrid located?
How can I get the Street is a Canvas Banksy exhibition Madrid admission tickets?
Do children require Banksy Madrid tickets?
How much do the Street is a Canvas Banksy Exhibition Madrid admission tickets cost?
Can I bring luggage, backpacks and large bags?
Is the exhibit wheelchair accessible?
Can I take pictures at the Street is a Canvas Banksy Madrid?