Jurong Bird Park, River Safari and Singapore Zoo - Reopening Date 30th July 2020
---
With the lockdown restrictions being curbed in Singapore, many attractions including the Jurong Bird Park, River Safari, Singapore Zoo along with the Night Safari resumed operations on 30th July 2020. However, effective guidelines have been put in place by the staff to ensure maximum safety and hygiene is maintained within the venue.
Safety Measures in Place at Jurong Bird Park, River Safari and Singapore Zoo
---
Considering that safety and hygiene is given utmost importance, it is important for guests to wear protective masks before entering the venue. It is vital to maintain a safe distance between each other, especially in high traffic areas and queues.
There is only one point of entry from where guests can visit the venue and it is mandatory to follow the signs and instructions kept in place. Temperature checks will be conducted as a part of the safety protocol as well.
Hand sanitizing stations have been installed at various points for guests to avail frequently. To maintain maximum safety and hygiene, some experiences, programmes and animal exhibits may be temporarily closed. To minimise contact and paper wastage, guests are requested to download the digital guides online.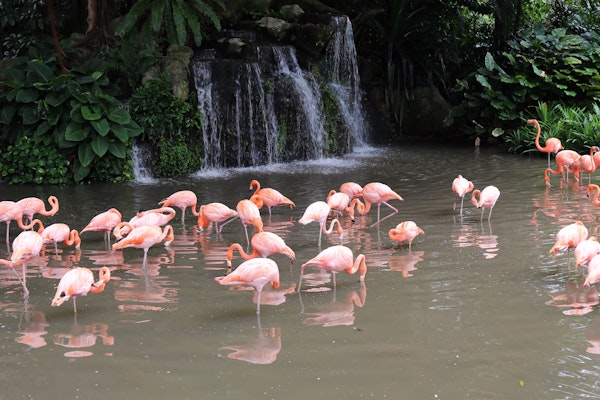 Booking Tickets Online To Singapore Zoo
---
Tickets for Jurong Bird Park are available here.
Tickets for River Safari are available here.
Tickets for Singapore Zoo are available here.
Tickets for Night Safari are available here.

Guests are advised to book tickets in advance to avoid overcrowding at the venue. It is also mandatory for all to select the date and time of their choice and to arrive on time to avoid any delay. Visitors can enter by presenting their e-ticket or membership card at the park entrance. Entry is only for up to 5 guests per group.
For more information about visiting the venue, refer to the information section here.