From hiking in the woods, sipping on hot spring water, visiting museums, churches, and relaxing at the spas, there is a lot to do in Karlovy Vary!
A relaxing day trip from Prague to Karlovy Vary is a fantastic addition to your trip to the Czech Republic. A mere two-hour journey (130 KM) from the bustling city of Prague, the laid-back spa town of Karlovy Vary is a must on your list of Prague day trips. Read about the best day trip destinations from Prague for further inspiration!
Karlovy Vary: The Bohemian Spa Town
---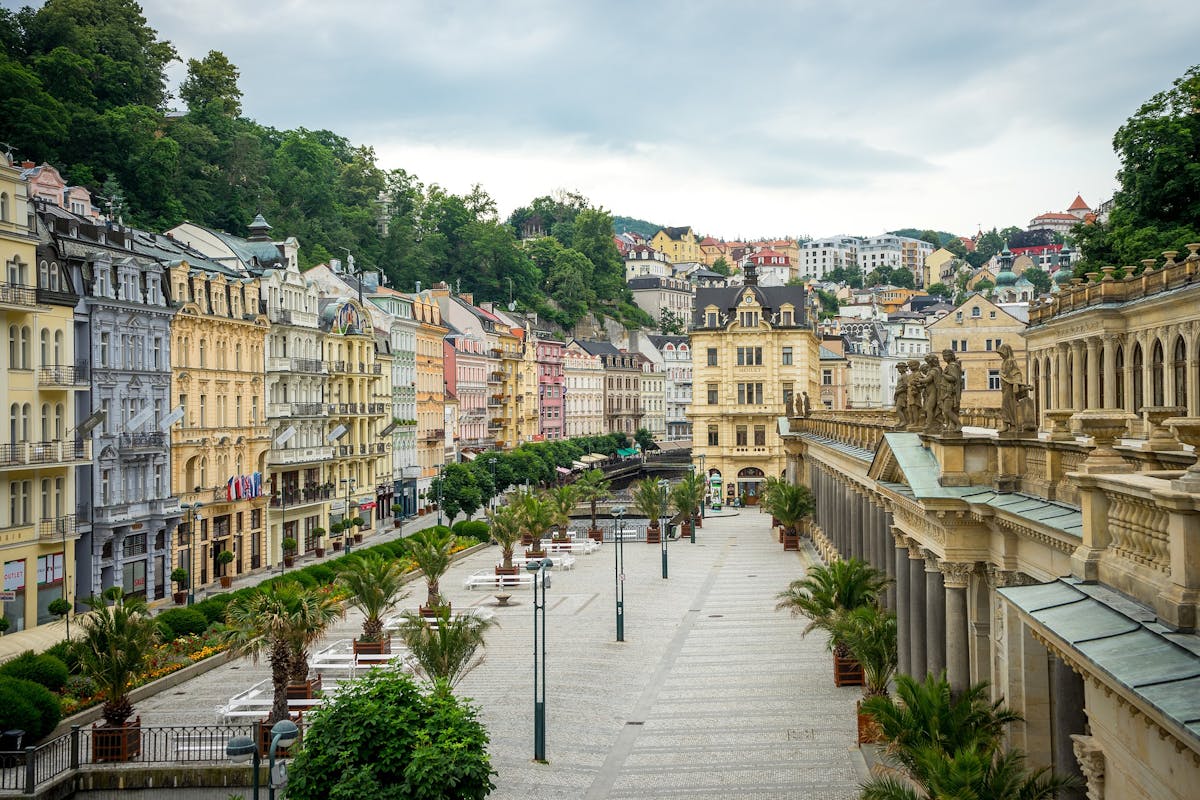 From Beethoven to Daniel Craig, the pleasures of the town of Karlovy Vary in the Czech Republic have been enjoyed by celebrities and common folk for centuries. This spa town in Western Bohemia was established in the 14th century and known far beyond its borders for its medicinal hot springs including the famous 'Vřídlo'.
The spectacular natural beauty surrounding the town is only enhanced by its picturesque and colorful buildings. Home to world-class spas, luxury hotels and the factories of Moser Glass and Berchekova Liqueur, Karlovy Vary is one of the best leisure destinations in the Czech Republic.
Here's our carefully-crafted Prague to Karlovy Vary Day Trip Guide that entails all that you should know before you set on this wonderful journey. Read on to know more!
Why take a day trip from Prague to Karlovy Vary?
---
Unwind at the spas: Karlovy Vary is amongst the best spa and resort towns in Europe. With as many as 13 massive hot springs replete with rejuvenating minerals, Karlovy Vary has attracted visitors since the 14th century.
Admire the magnificent architecture: Home to a wonderful confluence of Renaissance and Baroque architecture, Karlovy Vary is truly a sight to behold: almost every building in town looks like a wonderful work of art.
Soak in the picturesque sights on the way to Karlovy Vary: Catch glimpses of medieval castles, rivers, and hiking trails. There are also several quaint towns that line the road from the capital city to Karlovy Vary.
Enjoy a leisurely trek through the woods: Escape into an oasis of tranquility as you take the forest trails and listen to the melodious chirping of birds.
Bask in the beautiful colors of spring: Karlovy Vary boasts alluring cherry blossoms that rival Japan's famous sakura blossoms. As you walk on Moskevská Street or by the riverfront, you are sure to catch sight of the brilliant pink blossoms that adorn the trees.
Admire the colorful buildings and unique architectural elements in Karlovy Vary.

Hike your way through the rugged forest trails of Karlovy Vary.

Gasp at the remarkable cherry blossom colors during Spring.
Best Day Trips from Prague to Karlovy Vary
---
Guided Tours from Prague to Karlovy Vary:
Squeeze in a 10-hour round-trip guided tour from Prague to Karlovy Vary, the most convenient way to go if you're short on time. Fret not about the travel logisitics like transportation, buying attraction tickets, etc. Someone else will take care of it for you. All you have to do is show up, drink in your surroundings, and learn about this enchanting town from your tour guide.
Self-Guided Tours from Prague to Karlovy Vary:
For all the culture vultures in the house, try a self-guided visit to Karlovy Vary from Prague. Craft your own itinerary (with a little help from us), rent a comfortable car, and drive your way through the serene countryside at your own pace.
Must-Visits in Karlovy Vary
---
Karlovy Vary day trip itinerary
Karlovy Vary is a small town covering an area of just 60 sq.km and most of the town's attractions are within a short distance of each other. You can cover all of them on your Prague to Karlovy Vary day trip with less than 24 hours at your disposal. Plan your day to the T and cover all the must-visits:
1

Mill Colonnade

HISTORY •CULTURE •HERITAGE
The Mill Colonnade is a long colonnade that houses hot springs and stretches up to 132m in length and is supported by 124 Corinthian columns. The structure was built between 19871-81 and has five hot springs – Mill Spring, Rock Spring, Libuse Spring, Nymph Spring, and Prince Vaclav I Spring – that have medicinal properties.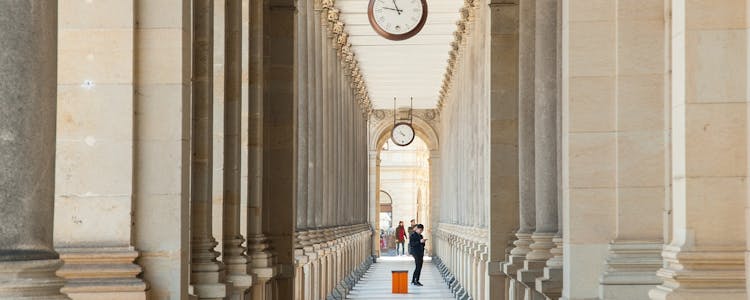 2

Moser Glass Museum

HISTORY •CULTURE
The Moser Glass Company has become synonymous with Karlovy Vary where it has a factory and museum housing over 2,000 exquisite glass works and art pieces. Touted as 'King of Glass, Glass of Kings' Moser glassworks grace several palaces and important buildings across the world. The 150-year old company is also the pioneer of eco-friendly lead-free glass.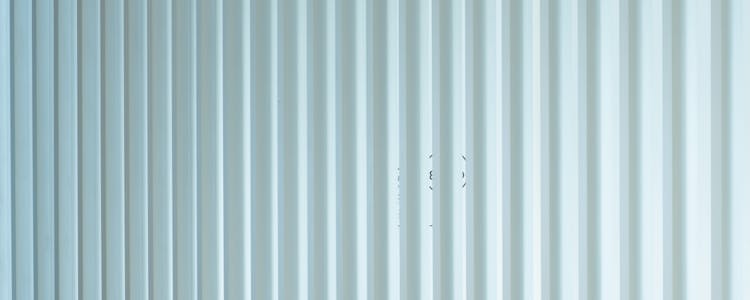 3

Diana Lookout Tower

PANORAMIC VIEWS
The best place to view the colorful town of Karlovy Vary nestled in the verdant swathes of the forest is the Diana Observation Tower. The 40m tower, built in 1914, offers spectacular views of the town and its neighboring areas. It can be accessed by a hike through the forest or by the funicular from the Grandhotel Pupp.
4

Becherovka Museum

HISTORY •HERITAGE
Becherovka is a unique herb liqueur that has been manufactured in the town of Karlovy Vary for almost 150 years. The iconic green glass bottle is identified among liqueur connoisseurs worldwide and is known for its soothing and medicinal properties. The Becherovka Museum at the factory location narrates the history and the production of the liqueur and has exhibits of the liqueur making process.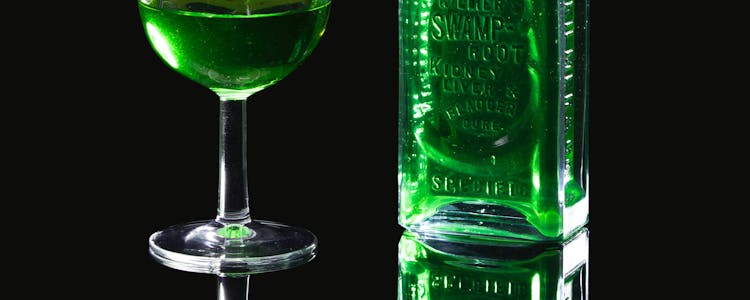 5

Grandhotel Pupp

ARCHITECTURE •LUXURY
The 228-room luxury hotel, Grandhotel Pupp, is a magnificent neo-Baroque building and was built in 1701. It hosts the annual Karlovy International Film Festival and is perfect for celebrity spotting in July each year. The hotel inspired the Oscar-winning movie 'Grand Budapest Hotel,' and several movies were shot here including Casino Royale, Last Holiday and Shanghai Knights.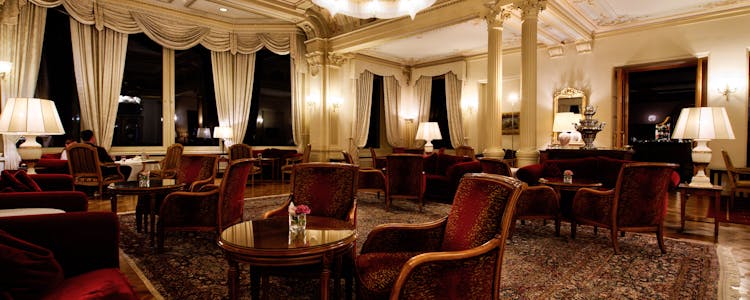 6

Vridelni Kolonada

REJUVENATE •HISTORY
It's almost a bizarre sight to see a millennia-old hot geyser spout within a modern steel and glass structure that is the Vridelni Kolonada or the Hot Spring Colonnade. The structure built in 1975 is the symbol of the spa town and the geyser 'Vřídlo' is famous for its medicinal properties.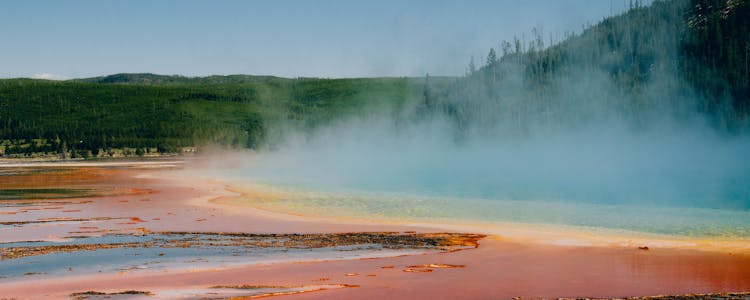 Ways to Travel from Prague to Karlovy Vary
---
| Mode of Travel | Time | Cost | Best For |
| --- | --- | --- | --- |
| Bus | 2 hours 15 minutes | from €10 | Cheapest route |
| Train | 3 hours 17 minutes | from €11 | Convenient journey |
| Car | 1 hour 45 minutes | €11-18 | Scenic route |
| Organised Tour | 9-10 hours roundtrip | from $48 (all inclusive) | Hassle-free journey |
Prague to Karlovy Vary - Bus
Buses are a convenient mode of transport when traveling from Prague to Karlovy Vary. Buses take a shorter route and cover a distance of 145 KM in 2 hours 15 minutes. Buses start from UAN Florenc at the Prague Main Bus Station. The first bus leaves at 6:30 AM followed by a bus every hour until the last one at 3:30 PM. Check the bus timings and schedule from Prague to Karlovy Vary here.
Prague to Karlovy Vary - Train
A train journey is one of the best ways to reach Karlovy Vary. The distance of 236 KM is covered in 3 hours 17 minutes, and trains start from the Prague Main Railway Station. There are seven trains which cover this track and the earliest one leaves at 5:21 AM followed by a consequent train every two hours. Check the train timings and schedule from Prague to Karlovy Vary here.
Prague to Karlovy Vary - Car
You can drive yourself from Prague to Karlovy Vary as well. In fact, this is the fastest route as you cover only 126.4 kilometers within an hour and a half. Take D6 and route 6 to get to Karlovy Vary the fastest. You can also take D7 and route 7.
Prague to Karlovy Vary Guided Tour
The Prague to Karlovy Vary full day tour offers a great deal and is the most convenient way to undertake a day trip. You will save the trouble of figuring out public transportation and have the services of a guide who will plan your entire day so you can cover the best spots in Karlovy Vary. This way you can make the best of your short time in the town and return feeling satisfied with your trip.
Where can I eat in Karlovy Vary?
---
Here is a list of must-try eateries in Karlovy Vary with our recommended must-try dishes: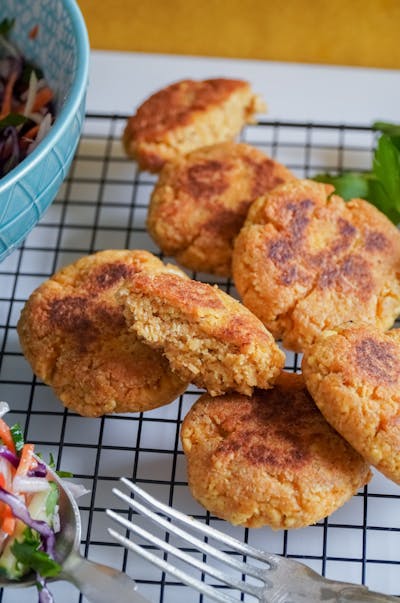 Charleston
Located close to the center of town, this pub is one of the best places to satiate your hunger after soaking in one of the hot springs. You can sample traditional Czech cuisine including delicacies such as Weiner Schnitzel and grilled duck.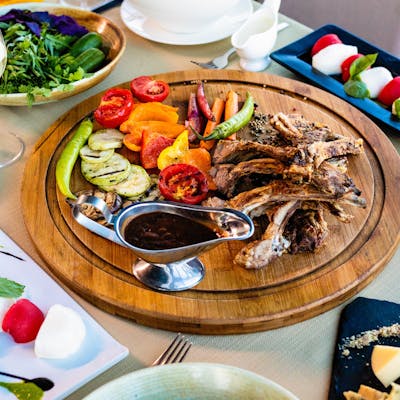 Promenáda
Promenáda is well-known for its ambiance and soft lighting. If you're visiting Karlovy Vary with your partner, this restaurant offers an unmatched spot to spend a romantic evening. Savor delectable dishes made from rare meats including venison, rabbit, and quail.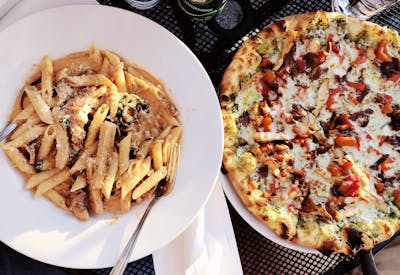 Ristorante Pizzeria Palermo
Hailed as the top restaurant in Karlovy Vary, Pizzeria Palermo lives up to its fame. The Pizzeria has incredible Italian dishes ranging from gourmet pizzas to delicious pasta. The chefs use wood fire ovens to make some of the most mouthwateringly authentic pizzas
Where can I stay in Karlovy Vary?
---
Tired and weary after a day of spirited sightseeing? Check into a hotel for the night and rejuvenate! Here are some of our recommendations:
Spa Hotel Imperial
Hotel Imperial has remained one of the town's top hotels ever since the early 20th century. The hotel houses an award-winning spa that offers carbon dioxide baths and several beauty treatments.
Starts from €135/night
Savoy Westend Hotel
The Savoy Westend Hotel boasts a 32,000 square-foot medical spa center with a massive 82-foot swimming pool. The hotel is pet-friendly and particularly popular amongst couples.
Starts from €142/night
Hotel Romance
As a hotel located very close to Market Colonnade and the Hot Geyser Spring, Hotel Romance is a great place to stay in Karlovy Vary. The highly acclaimed Chateaux Spa is just across the street from Hotel Romance.
Starts from €127/night
Best time to visit Karlovy Vary
---
The best time to visit Karlovy Vary is during the fall from September through November. The weather is moderately chilly ranging between 35°F - 70°F during the day. It is the best time to see the fall colors of the forest and the right time to soak in the hot spring spas of the town. Fall sees a relatively low tourist season too, making it all the more perfect. The other best time to visit Karlovy Vary is during spring from March through May, but if you love the warm weather and buzz of the Film Festival then go in the summer from June to August.
Shopping in Karlovy Vary
---
Remember this amazing day trip to Karlovy Vary from Prague with a souvenir!
Some recommended souvenirs from Karlovy Vary are: traditional hats, authentic local chocolate, and perfume.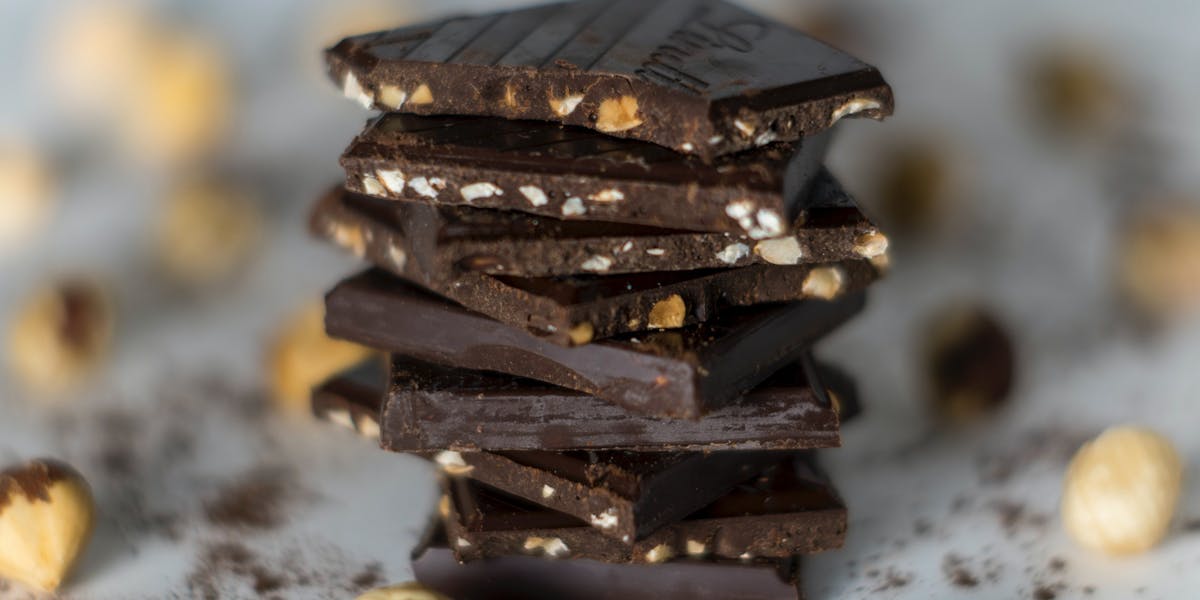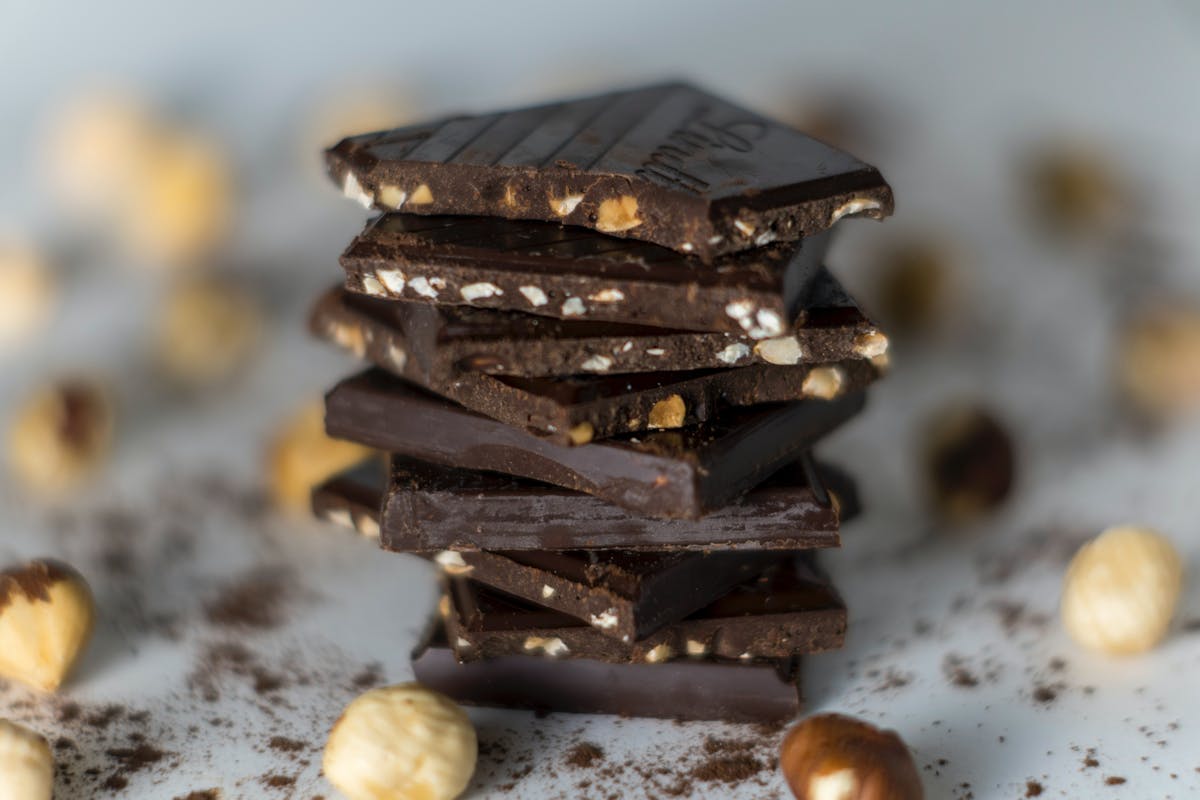 Prague Chocolate: The store is owned by an old Czech family that manufactures some of the most delectable chocolates in the region. The shop is also known for its artistic packaging that makes these chocolates a great gift to give your family or friends.
Carlsbad Hat Co.: This is a traditional hat shop that also features gloves, ties, and other interesting garments.
The RAFINAD Parfumerie: This perfumerie an impressive collection of niche perfumes and fragrances from various local and international brands.
Insider Tips for your Prague to Karlovy Vary Day Trip
---
The spas in Karlovy Vary are quite busy through the year and its best to take prior appointments to enjoy a session. It's not possible to just walk-in for a spa session.
The churches in Karlovy Vary are popular with tourists. The Orthodox Church of St. Peter & Paul is a mix of Russian and Byzantine architecture and reminds of the great churches in Moscow. The Church of Saint Mary Magdalene is worth a visit, especially to its underground crypt.
The Karlovy Vary International Film Festival that started back in 1946 is one of the oldest film festivals in the world. It is generally conducted in the first week of July every year.
Buy the ceramic sippers to taste the hot spring water; you can take them back as souvenirs.
Don't forget to taste the famous Karlovy Vary wafers that are large disc wafers and come in multiple flavours like chocolate, coconut and vanilla.
FAQs
---
Is Karlovy Vary an expensive city?
What is the weather in Karlovy Vary like?
Is a day trip from Prague to Karlovy Vary worth it?

Prague to Karlovy Vary Guide