Pena Palace is a unique and fascinating mix of Moorish and Gothic architecture, set on top of a hill in the Sintra Mountains. It is one of Portugal's most popular tourist destinations, and it's easy to see why. The palace, located in the town of Sintra, is a stunning example of 19th-century Romantic architecture. With its brightly-colored walls and turrets, the palace looks like something straight out of a fairy tale.
But Pena Palace isn't just a pretty face. The palace complex also includes several fascinating museums, including the Museu de Arte Moderna and the Museu do Brinquedo. And for those who want to get outside, the Palace grounds offer plenty of hiking trails with stunning views of the surrounding countryside. Whether you're interested in history, art, or nature, there's something for everyone at Pena Palace.
If you're visiting Portugal and want the right Pena Palace guided tour then dive into this article!
Advantages of a Pena Palace Guided Tour
---
Ditch The Lines
Being such a popular tourist destination, Pena Palace sees long lines that might take people hours to get in. On a Pena Palace guided tour, you can skip these queues.You avoid waiting for hours to get inside and have your chance to see it up close. All you need to do is to arrive at Pena Palace on the time slot chosen, and walk right in with your expert tour guide!
An Expert Guide To Take You Around The Palace
With the help of an expert guide, you will get a much better understanding of the history and culture of Pena Palace. The tour guide will also give you an insight into the many interesting facts about this magnificent structure. The expert guide can answer any questions you have about this place and explain what you are seeing in a way that makes sense to you.
A delicious Lunch in Sintra
A delicious lunch in Sintra and a Pena Palace tour is the perfect package! Some tours includes a lunch at Pena Palace, where you can taste delicious dishes from traditional cuisine and enjoy beautiful views of Sintra.
A Variety Of Major Tourist Attractions
A Pena Palace tour offers guests an opportunity to immerse themselves in the history and architecture of Sintra. Guests will have access to all areas of the Pena Palace like Cabo da Roca, Cascais & Estoril as part of their day trip guided tour from Lisbon. This visit offers guests a chance to explore these areas and learn more about the history and culture of the place.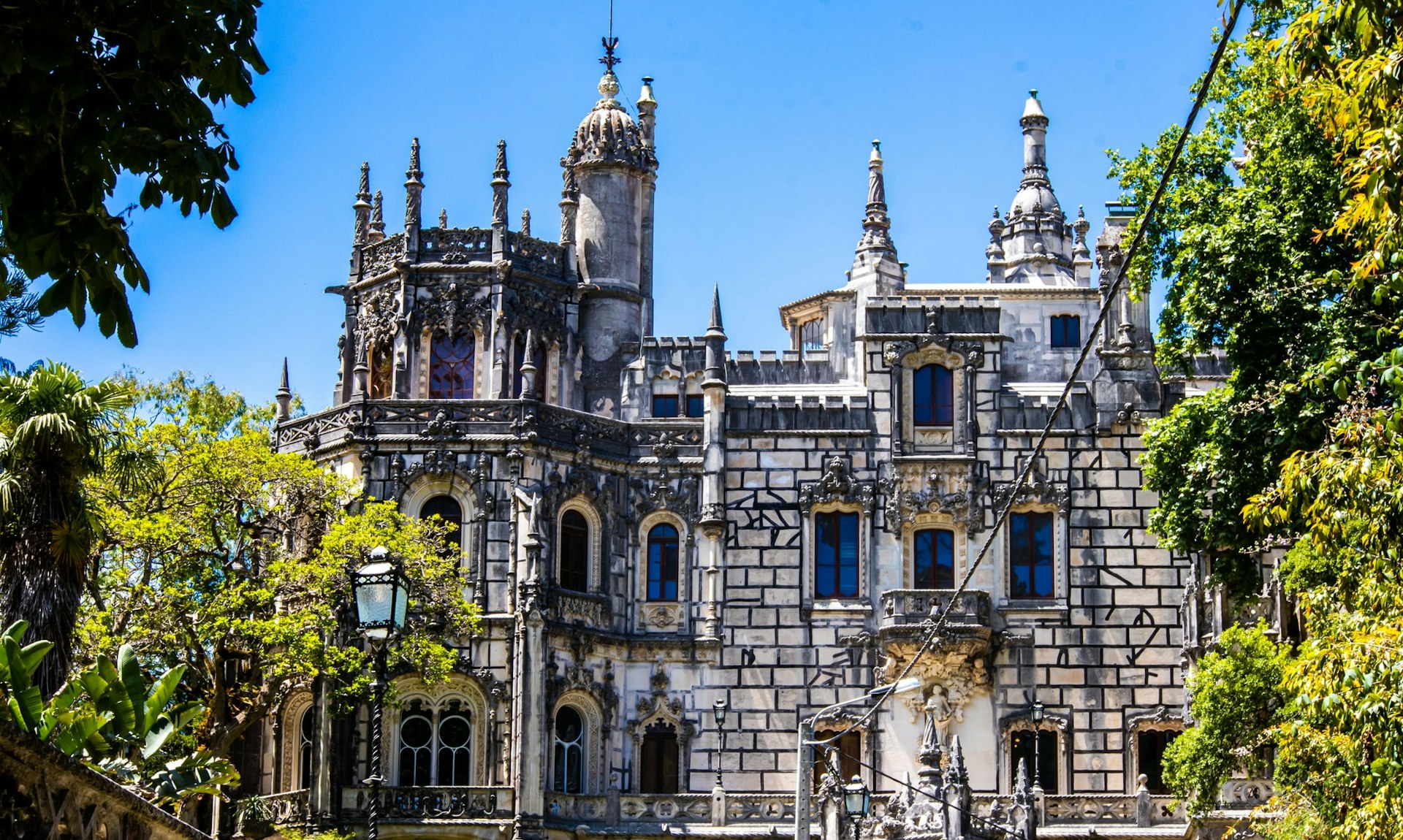 The Best Pena Palace Guided Tours
---
Guided Tours
Combo Guided Tours
Pena Palace Sintra
Complete A-Z Guide To The Pena National Palace
Planning to buy Pena Palace tickets? Our handy guide will take you through everything you need to know.
Choosing the Pena Palace Ticket
---
Before choosing your tour, take a look at the main features of each type of tour and then make an informed decision. Here's a list of all your Pena Palace tour options and their highlights.
1

Pena Palace Guided Tour With A Delicious Meal Ticket
Pena Palace guided tour ticket includes a visit to the palace, including its gardens, royal apartments, and royal chapel. You will also get to experience the beauty and breathtaking views of Sintra. The ticket also includes a lunch in Sintra and a tour of the surrounding popular attractions near Pena Palace.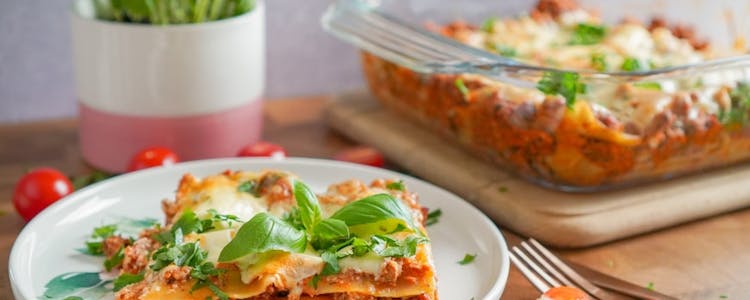 2

Pena Palace Guided Tour Ticket
This Pena Palace tour includes a breathtaking view from the mountain top that gives a bird's eye view of the surroundings and the palace. Visitors can also experience the boho atmosphere of Sinatra's streets and visit the Cabo da Roca.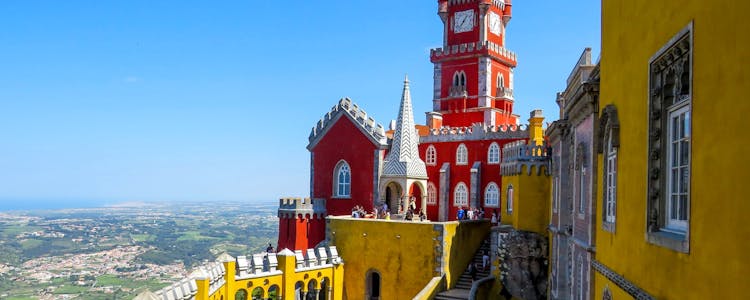 3

Skip The Line Entry Ticket
This will give one a chance to savor the history of Portugal and feel the breeze on their hair atop Sintra Hills. You can even stroll around the park of Pena and take in its lush gardens. This isn't a guided tour, but you can avail a round-trip transportation between the main entrance of the Park and the Palace.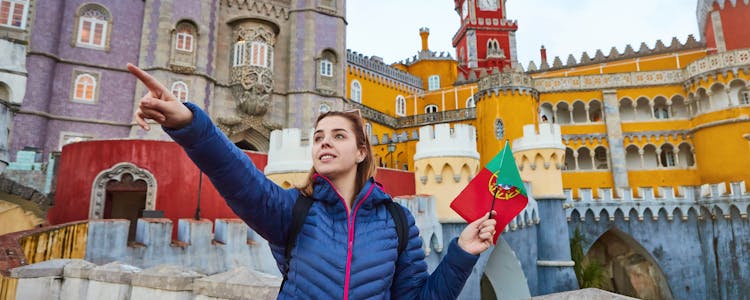 Pena Palace Tours Deconstructed - A Typical Guided Tour Experience
---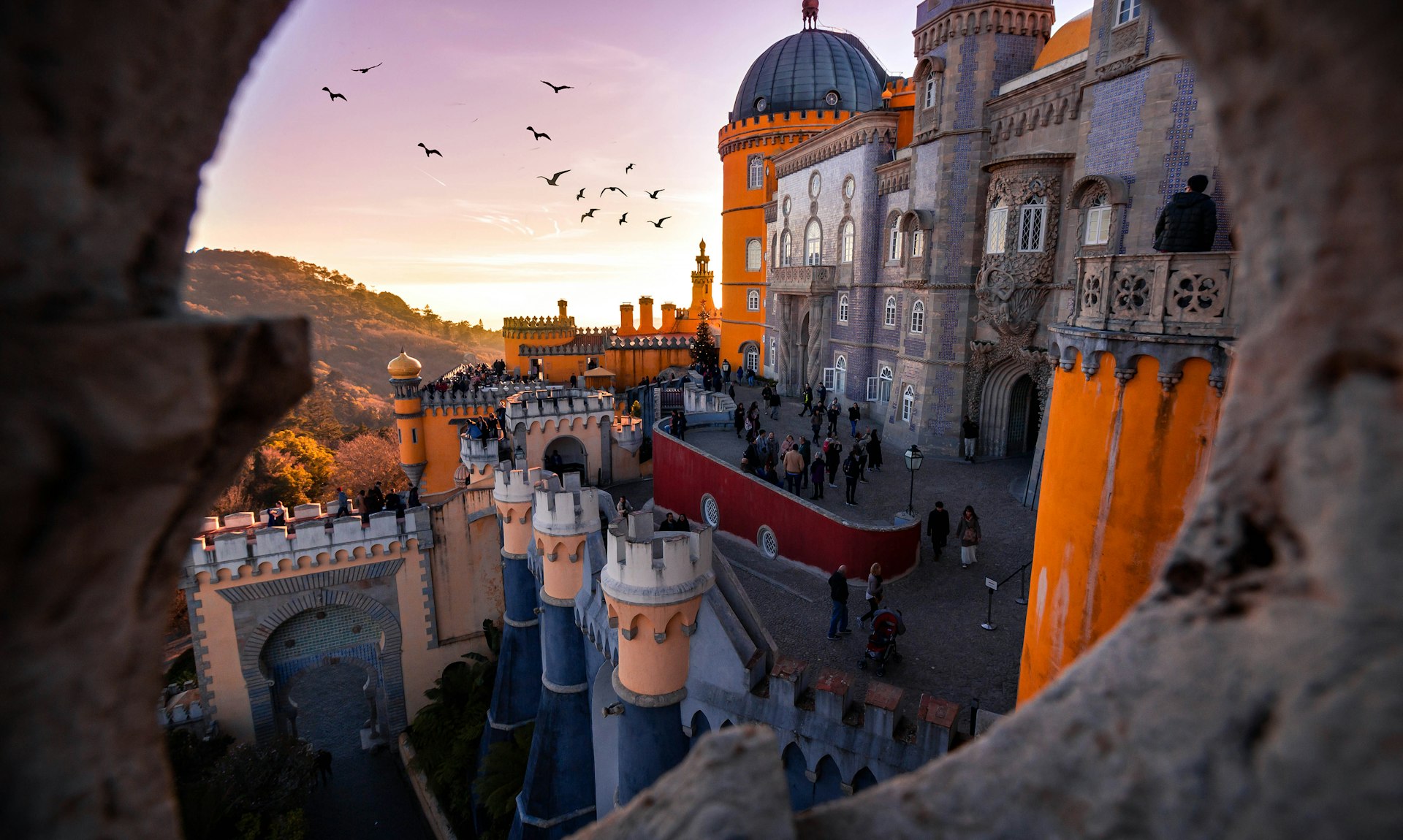 The Pena Palace is a unique place where you can experience the history of Portugal. The palace is one of the most important examples of Romanticism in the world, both because of its unique architectural features. Here, you will find some of the iconic things that are a must-visit in Portugal.
Monumental Gate
The monumental gate of Pena Palace is the most impressive feature of the building and it was built in 1603. It has a double arch that forms a large semicircular archivolt and it is crowned by a stone cornice with a coat of arms. The central part of the portal is decorated with carved stone reliefs and there are also statues on each side of it.
Dining Room and Pantry
This room is the most intimate and private of all in the palace. The Dining Room and Pantry in Pena Palace are small but elegant. The room is so small that it can only accommodate up to six people at a time. The walls, ceiling, and floor are made from marble, with paintings covering them. The paintings depict scenes from Portuguese history as well as allegories of fame, glory, and virtue.
Queen's Terrace
The Queen's Terrace is a beautiful outdoor space on the second floor of Pena Palace, overlooking the gardens and lake below. It is surrounded by exotic flowers, trees, and plants that are typical of the Portuguese countryside. It also provides views across the Sintra forest to the Atlantic Ocean beyond.
Great Hall
The Great Hall was designed to be the center of social life in the palace. It was used for formal dinners, receptions, and balls. The Great Hall is located on the second floor of Pena Palace. It is a rectangular room with a barrel-vaulted ceiling and has a large window that looks out onto the mountainside.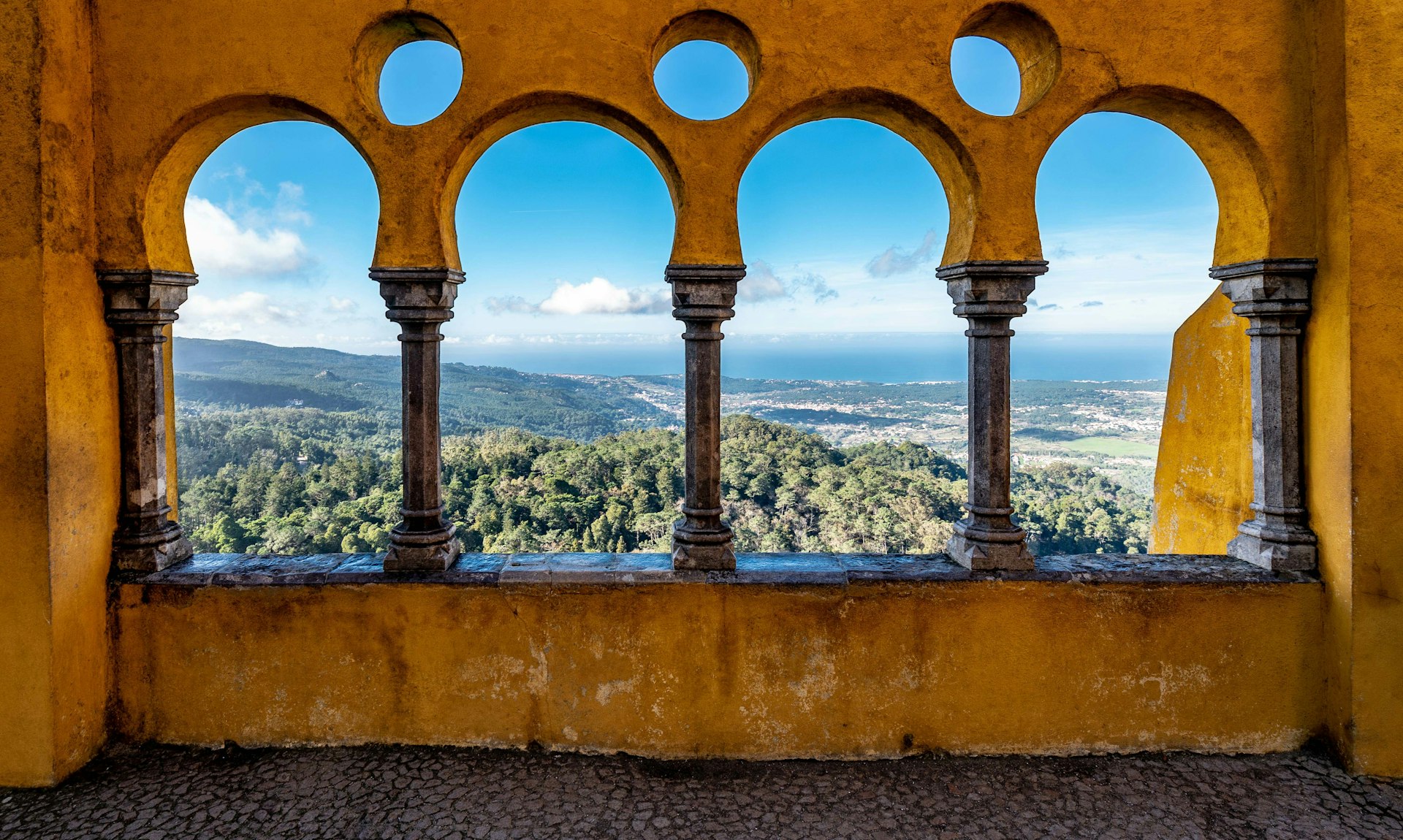 Courtyard of Arches
The Courtyard of Arches in Pena Palace is one of the most iconic and beautiful parts of the palace. It is a rectangular courtyard with a fountain in the middle. The courtyard has marble columns on all sides, which are decorated with carvings and sculptures. It is a perfect combination of architecture and landscape.
Temple of Columns
This temple is a two-story building that has a grand staircase, an open loggia, and a stone balustrade. This temple was designed as a memorial to this victory. The columns are made out of marble that has been brought from Carrara Italy and they were designed by Italian architect Luigi Manini.
Camellia Garden
The Camellia Garden in Pena Palace is one of the most beautiful gardens in Portugal. The king wanted to create an exotic European-style garden that would be different from anything else in Portugal. There are more than 250 different species of plants that grow here, including camellias, magnolias, azaleas, and other exotic flowers from China and Japan.
Valley of Lakes and Little Birds Fountain
The Valley of Lakes and Little Birds Fountain in Pena Palace is one of the most famous and photographed views in Portugal. The valley is divided into two parts by a small stream that flows down to the Douro River below.
Pena Farm
The Pena Farm is located in Pena Palace and is a museum of rural life. The farm is known for its various crops, poultry, and livestock. The farm has a rich history that dates back to 1843 when it was established by King Ferdinand II and Queen Maria II.
Chalet and Garden of the Countess of Edla
The chalet is a small building that was used as a place for the queen to take her breakfast during the summer months. It has a balcony on the second floor with views of the palace gardens and surrounding mountains. The garden has been restored with plants from various countries around Europe as well as an English-style rose garden, an Italian-style orchard, and an exotic bamboo grove.
Are Pena Palace Tours Really Worth it?
---
Pena Palace is one of Portugal's most popular tourist destinations, and for good reason. Unless you're familiar with the history of the palace and the surrounding area, it can be easy to get lost. A guided tour will help you make the most of your visit by ensuring that you don't miss any of the highlights. Pena Palace tours typically include access to parts of the palace that are not open to the general public. Finally, a guided tour is a great way to learn about the rich history of Pena Palace.
Pena Palace Practical Information
---
Opening Hours
The Pena Palace in Sintra is open throughout the week and one can visit the palace from 9:00 am to 6:00 pm every day. However, the Pena Palace is closed during the holiday season on 25th December and 1st January.
Getting to Pena Palace
By Bus: Bus 434 to reach Palacio de Pena, the nearest bus station.
By Train: Take the Sintra Line from Sintra Station.
By Taxi: You can catch a taxi or get an Uber that will take you straight to Pena Palace.
By Tuk Tuk: At 10 euros per person, you can easily hop on a Tuk Tuk and reach Pena Palace.
Insider Tips
---
If you're planning a visit to Pena Palace in Portugal, there are a few insider tips that can help you make the most of your experience:
Be sure to arrive early. The palace opens at 9:00 am, and it can get quite crowded later in the day.
Take advantage of the audio guide. It's included in the price of admission, and it's a great way to learn more about the history of the palace and its architecture.
Be sure to climb to the top of the hill behind the palace. The views are simply breathtaking!
Don't forget to stop by the gift shop before you leave. They have a great selection of souvenirs, including some unique items that you won't find anywhere else.
Don't miss the chance to explore the grounds - they're absolutely beautiful, and there's plenty to see and do.
If you have time, make sure to visit one of the other nearby castles - they're all worth seeing.
It's advised to avoid visiting the palace during peak hours as it can get very crowded and there may not be enough seats inside for everyone.
The gardens are open to the public but not all areas are accessible to visitors.
The second floor is where you can see the rooms that were used by King Ferdinand and his family - including their bedrooms, dining room, and living room.
You can also visit one of the towers on top of the palace to get a panoramic view of Sintra
By following these tips, you're sure to have a magical experience on your Pena Palace tour.
Royal Palace Madrid Guided Tours
FAQs
---
Yes, you are welcome to take photos during the tour. However, please be respectful of other visitors and do not use flash photography inside the palace itself.
The Pena Palace guided tours start after the palace opens for visitors. It is usually between 9:30 am -10:00 am.
The palace is busiest during the summer months (July and August), as well as during public holidays and school holidays. If you want to avoid the crowds, we recommend visiting during the quieter winter months (November to February).
There is no formal dress code, but we recommend wearing comfortable shoes as there is a lot of walking involved. Please also bear in mind that the palace is located on a hill, so it can be quite windy – we suggest bringing a jacket or scarf even if it's sunny!
In addition to the palace itself, there are also extensive grounds and gardens to explore. There is also a café and shop on site.
Ready to head to Pena Palace ?
---
Purchase discounted Pena Palace tickets via Headout today! Explore Pena Palace in a hassle-free fashion with all the need-to-know information in hand.