There are 21 Madame Tussauds in the world, and I was for one appalled that Dubai didn't have one as yet. I guess the wax gods sensed my dismay and now it seems that Madame Tussauds Dubai is here!
What's more exciting is that Madame Tussauds Dubai has opened next to Ain Dubai (Dubai's version of the London Eye and the largest observation wheel in the world), on BlueWaters Island off Dubai Marina. With entertainment hubs cropping up in the city, left, right and centre, I can't wait to see what this island has in store. Here is a first-hand account of what you can expect and everything you need to know before you make a visit.
Madame Tussauds Dubai In A Nutshell
---
Handy information
| | |
| --- | --- |
| ⏰ Suggested Duration: | 1 - 1.5 hours |
| ☀️ Best Time to Visit: | Early Opening Hours |
| 💜 Must See: | Fashion Zone |
| 🎟️ Madame Tussauds Dubai Ticket: | AED 135 |
| 🚋 Closest tram stop: | Jumeirah Beach Residence 2 |
Zones
Music Party
Fashion
Film
Leaders
Media
Bollywood
Sport
Things to know
Newest Wax figures: Huda and Mona Kattan
No. of Wax figures: 60
Established: 2021

Opening Hours And Address
Sunday to Thursday: 12 pm to 8 pm
Friday and Saturday: 10 am to 8 pm

Address : Bluewaters Island - Dubai - United Arab Emirates
Get there
Why Visit Madame Tussauds Dubai?
---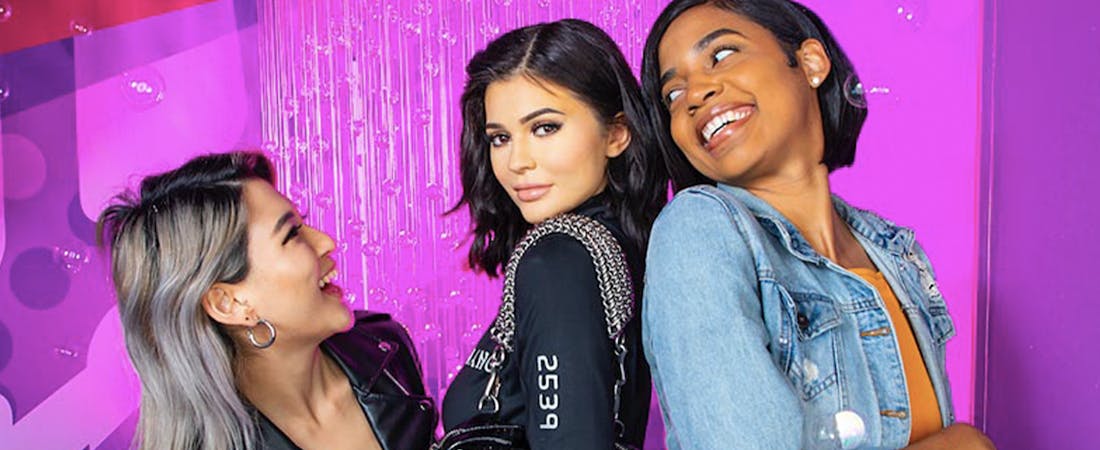 In 1836, Madame Tussauds established a base in London at Baker Street Bazaar which the Punch Magazine coined as the "Chamber Of Horrors". It was named so for it displayed gruesome relics of the French Revolution. After Madame Tussauds death, her son shifted her work to the current location of Madame Tussauds London. In 1972, the first oversees Madame Tussauds was opened in Amsterdam and ever since there has been no looking back. Today you'll find one in locations all around the globe including Bangkok, Beijing, Berlin, Delhi, Hollywood, Hong Kong, Istanbul, Las Vegas, London, New York, you name it!
Madame Tussauds Dubai is designed and curated to give the world a chance to get up-close and personal with A-list celebrities, sporting legends, political heavyweights and historical icons including the rulers of the UAE and Dubai. Without a doubt, the incredibly lifelike figures are created by critically acclaimed sculptors, using the same techniques as Madame Tussauds herself did 200 years ago. You're more than welcome to touch them, hug them and click as many selfies as you'd like (duh!). Aren't museums that allow you to touch the artefacts the best?! The Dubai edition of Madame Tussauds also has a modern photo booth where you can scan the QR code, click as many pictures as you wish and get a copy when you leave.
Madame Tussauds Dubai Celebrity List
---
The final list of celebs is out now and a little birdie told us a few names. You can expect to click pictures alongside Justin Bieber, Cara Delevingne, Victoria Beckham, Kylie Jenner, Audrey Hepburn, and Vin Diesel to name a few. These are just a few names and I'm sure there are 100 more. But, this is exciting enough, right?
Across the 7 zones, you can see plenty of your favourite celebrities across all disciplines. This gives you the perfect opportunity to get close and personal with your favourite celebrities. While getting a picture perfect selfie with them in real life may seem impossible, you can fill your gallery with a glamourous picture with the wax models of your favorite celebrities here.
Inside Dubai's Madame Tussauds - What To Expect
---
Madame Tussauds Dubai has been divided into 7 fun zones each representing popular celebrities from that industry. Here is a small glimpse of what you can expect as you go in.
Music Party
Rave with your favourite music producers and pop singers such as Nancy Ajram, Balqees Ahmed Fathi, and Justin Bieber in the Music Part zone. This zone is hidden away in a spectacular Palm tree archway and hosts the greatest desert oasis party!
Film
Step into the universe of cinema and stardom at the Film zone and hang out with your all-time favourite movie stars like the charming Audrey Hepburn, action hero Jackie Chan, and the superstar Vin Diesel. You can also pose alongside Spiderman or with Tom Cruise on the back of his bike.
World Leaders
Take a tour around the world and meet the world leaders who are shaping the future of mankind. You get to travel to London to have tea with the Queen of England or shake hands with Prime Minister Narendra Modi inside of the Taj Mahal.
Bollywood
Not only is Bollywood famous in India, but also in the Middle East where millions of Indians live away from home. Get to meet and greet your favourite Bollywood stars like Shah Rukh Khan, Katrina Kaif, and the forever beautiful Madhuri Dixit.
Sports
Come close and personal with the GOAT sports stars in Madame Tussauds Dubai. Formula One racer Lewis Hamilton, Cricket God Virat Kohli, and fitness influencer Amna Al Haddad are a few of the many faces you will meet
Media
Get a deeper look into Dubai's most popular media events and participate with famous hosts such as Ahmed Fahmi from the boyband WAMA, Kris Fade the witty Aussie radio jockey, and Hassan El Shafei, the musical maverick!
Fashion
Dubai loves fashion and that is very evident from their shopping culture and lifestyle. You get to interact with the top celebrities such as Cara Delevingne, Victoria Beckham, and Kylie Jenner who inspire millions of minds in the Middle east. This zone offers the perfect opportunity to admire them from up close.
Dubai Madame Tussauds Tickets
---
Madame Tussauds Dubai will be open to the public from 15th October 2021. Since the attraction has already gained a mass following since the news of its opening, buying the tickets at the counter may seem impossible without standing in line for a few hours. The museum also runs in a limited capacity, so only a few people will be allowed entry at once.
To leave these problems behind, get your hands on Headout's Dubai Madame Tussauds Tickets to assure timed entry and save a few Dirhams.
Madame Tussauds Opening Hours & Location
---
The museum is open on all days however check the weather before you book your tickets to enjoy all activities on the island.
Sunday to Thursday: 12 pm to 8 pm
Friday and Saturday: 10 am to 8 pm
Directions To Madame Tussauds Dubai
The Bluewater Islands where Madame Tussauds is located stands right across Jumeirah Beach Residences and a 20-minute drive from City Walk. Both Dubai International Airport and Al Maktoum Airport can be reached in 30 minutes while Abu Dhabi Airport is just 45 minutes away. the island is connected to the mainland via a direct link from Sheikh Zayed Road, as well as a 265-metre-long pedestrian bridge from The Beach. We strongly recommend the 15 minute stroll on the pedestrian bridge with sweeping panoramas of the azure Arabian waters.
By Subway: The nearest subway station is DMCC Metro Station. From there, cross 1 Al Sayorah St and head over to Bluewaters pedestrian bridge. The walk from the subway to the island should not take more than 20 minutes.

By Bus: The nearest bus stop is Jumeirah Beach Residence 2, Seaside. From there, head over to Bluewaters pedestrian bridge and cross it to reach the island. The walk takes about 10 minutes.
By Ferry: Ferry is the easiest and quickest way to get to the island. The nearest station is Bluewaters Marine Transport Station which drops you to the island itself.

Tips For First Time Visitors
---
You can't carry outside food into Madame Tussauds Dubai. Only a bottle of water is allowed.
Timings of the museum change throughout the week. Although opening hours during the weekends are early, they also welcome far more visitors than on weekdays.
Travel light since you would have to pay extra for storage in Bluewaters Island.
For realistic selfies, hold your camera parallel to the figure's eye. Also, turn off the flash since it will make the wax figures look obvious.
You can buy gifts for your loved ones from the gift shop at the end of the experience where they sell toy figures of celebrities.
Make sure you also spend ample time with your loved ones on Bluewaters Island and stay until night to see the island light up Dubai's night sky.
Restaurants Near Madame Tussauds Dubai
---
There are a bunch of places you can choose from to have a snack or a meal on Bluewaters Island. I have shortlisted the top eateries here that I have tried and tested already, so you can have a yummy meal.
Bacchanal
Bring you the highly-acclaimed Bacchanal at Caesars Palace Las Vegas, this restaurant is the epitome of fine dining. They have an open kitchen where you can literally see what's cooking and how. Please note that only people wearing causal outfits are allowed and people wearing flip-flops, sportswear and beachwear are strictly not permitted.
Must try: Josper grilled meats, smoked Scottish salmon and authentic Arabic dishes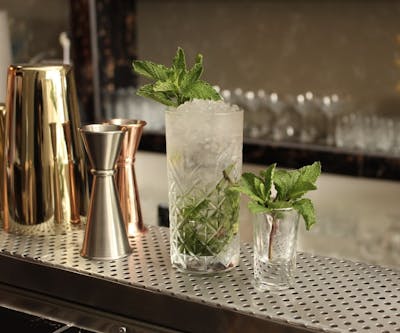 Basanti & Co.
Our thirst for good Indian food was satisfied only at Basanti & Co. This amazing restaurant serves authentic Indian food beyond tikka masala and butter chicken. They also have a Cocktail Bar with a serene view of Bluewaters Island.
Must try: Chili Cheese Garlic Naan, Badami Beetroot Tikki and Passion Fruit Mojito
Havana Social Club
Havana Social Club transported me from Dubai to 1920's Cuba the moment I stepped in. The restaurant is very colorful with ample natural light that does not make you feel claustrophobic. The music was a special treat in itself with chilled Latin beats. The food was beyond amazing and gave me a memorable evening.
Must try: Distilled-sugarcane cocktails, patatas bravas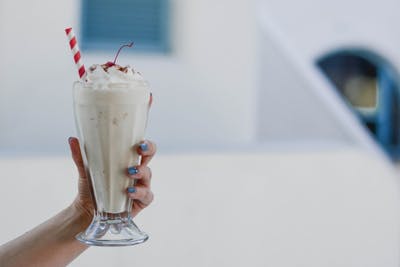 Keventers
If you are thirsty and are in need of a yummy milkshake, look no further than Keventers. Their delicious, thick and creamy milkshakes are the cure to a hot Dubai afternoon. The bottles are also eco-friendly and a sustainable choice.
Must try: Lotus Biscoff, Ferrero Rocher and Nutella Caramel
FAQs
---
What is Madame Tussauds Dubai famous for?
Which celebrities are in Madame Tussauds Dubai?

How many zones are there in Madame Tussauds Dubai?
How long does it take to see Madame Tussauds Dubai?
Is Madame Tussauds Dubai tickets available online?
Can I touch the figures in Madame Tussauds Dubai?

Ready To Explore Dubai?
Check out our comprehensive Dubai Travel Guide packed with itineraries, tours, culture trips, best hotels, restaurants and a lot more.
Madame Tussauds Dubai Guide