Did you think that Dubai's art and culture scene was taking a break? With the recent launch of Infinity des Lumières, iconic and contemporary art comes to you in the city's beloved Dubai Mall. Get transported into a world of living, dynamic art with exhibitions showcasing the works of Van Gogh, Hokusai, and Thomas Vanz. Grab your tickets to this powerful art gallery right away!
Infinity des Lumières - In a Nutshell
Infinity des Lumières - Things to know
| | |
| --- | --- |
| 📍 Location: | Dubai |
| ⏰ Suggested Duration: | 1.5 Hours |
| ☀️ Best Time to Visit: | Close to opening/closing times on a weekday |
| 🎟️ Infinity des Lumières Tickets: | AED 110 |
| 🚇 Closest Subway: | Dubai Mall |
Infinity des Lumières Opening Hours
• Monday - Thursday: 10:00 AM to 10:00 PM
• Friday - Sunday: 10:00 AM to 11:00 PM

Must-see exhibitions at Infinity des Lumières
Van Gogh
Dreamed Japan
Verse

Infinity des Lumières Address
Financial Center Road, Downtown Dubai Dubai Mall Level 2 Opposite Galerie Lafayette,
Dubai, United Arab Emirates
Get Directions
What is Infinity des Lumières?
---
Spread across 2,700 square meter in the Dubai Mall, this venue makes use of 130 projectors, 58 speakers, and 3,000 HD digital moving images to bring you a visual experience like none other. Currently focusing on three major exhibits: Van Gogh, Dreamed Japan, and Verse, captivate your senses with the digital brilliance of this new-age boutique. Accessible directly from the Dubai Mall and open to one and all, a visit to Infinity des Lumières is a must when in Dubai.
Why Visit?
---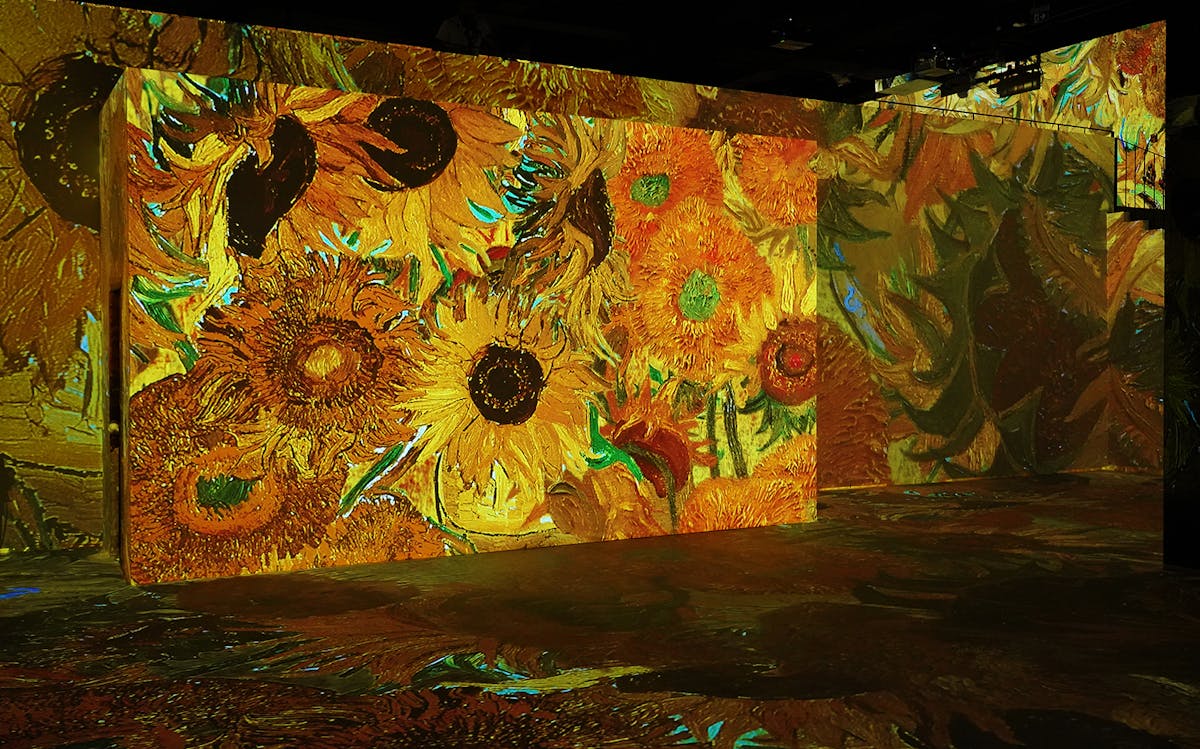 Infinity des Lumières (or Infinity of Lights), is a digital art center in the Dubai Mall that lets you experience popular artworks through high-definition video projections and screen displays. With an aim to change the way one perceives art, prepare to be completely mesmerized! Experience a piece of this futuristic city at this gallery.
A true treat for the senses, Infinity des Lumières puts you in the middle of classic and contemporary art with curated and immersive exhibitions. A wondrous medley of light, color, sound, movement, and rhythm breathes life into the artwork, ensuring you are absolutely stunned by it all. The center's progressive approach to art will speak universally to different audiences, of all ages and cultural backgrounds.
Infinity des Lumières Tickets
---
Infinity des Lumières truly is one of a kind. It brings the best of the artistic world and combines it perfectly with elements of the latest technology. Even though it only recently opened its doors to the public, it is quite popular: so make sure to book your tickets in advance. This lets you skip terribly long ticketing queues at the venue and lets you walk right in on the day of your visit.
The Venue
---
The art center aims to transform the traditional display and viewing of art by introducing visionary concepts, digital technology, and new communication styles. Spread across 2,700 square meters, Infinity des Lumières will present art with the help of 130 laser video projectors, 58 speakers, and 3,000 HD digital moving images. Unique exhibitions will run simultaneously, taking you through different imaginative worlds through groundbreaking animation, dynamic movement, stimulating sound, and exciting rhythm. The venue will also feature a premium boutique with an amazing collection of unique and carefully selected items.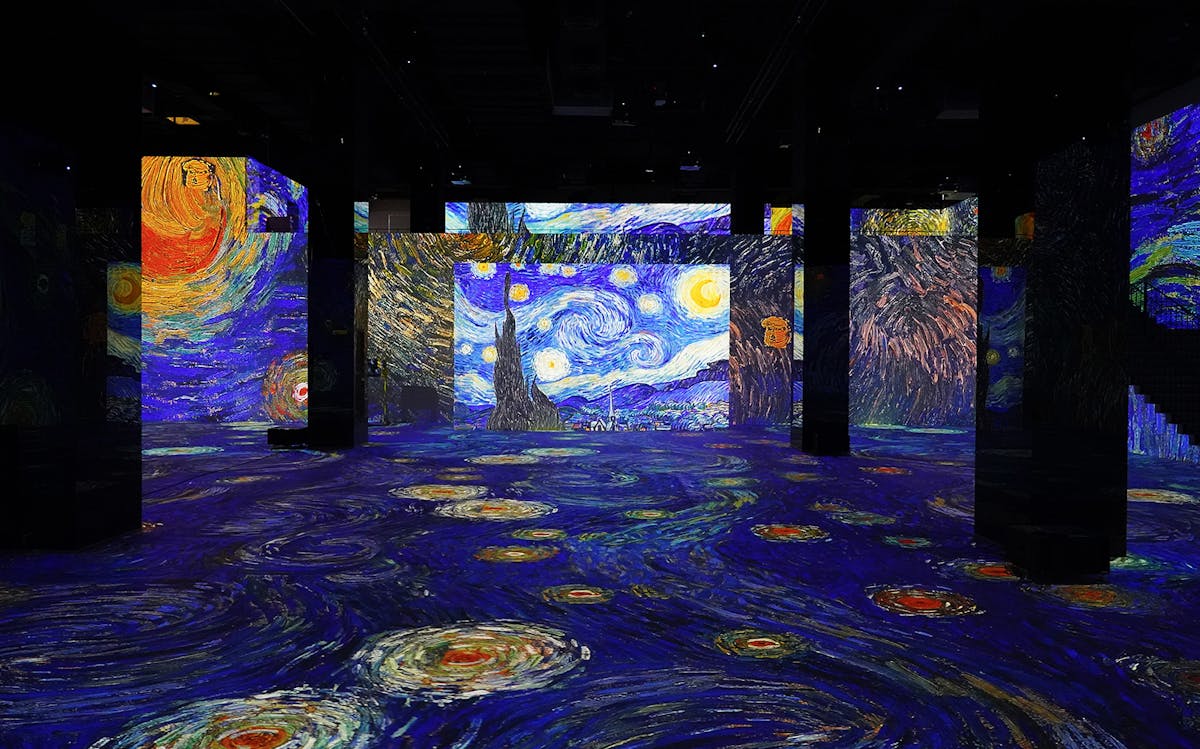 Sign up for our monthly newsletter
Your dose of travel fix - from hacks and deals to travel tips and everything in between, delivered monthly to your inbox
Please enter a valid email
Unsubscribe anytime
Top 3 Exhibits at Infinity des Lumières
---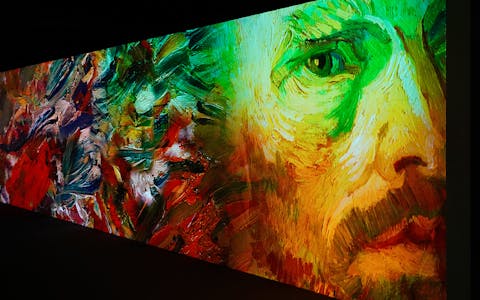 Van Gogh
Experience the genius of Van Gogh as his artworks pulse with life. From The Potato Eaters (1885), Sunflowers (1888), and Starry Night (1889) to Bedroom at Arles (1889), the exhibition will showcase Van Gogh's evolution as an artist. With cutting-edge digital animation, vibrant colors, delicate shapes, and enchanting music, the exhibition will thoroughly engage all the senses.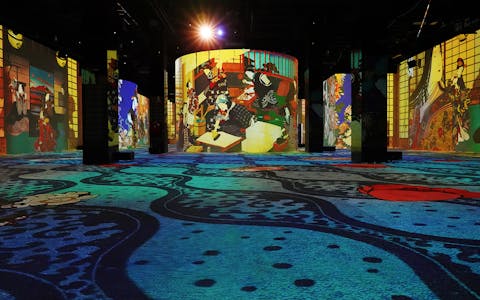 Dreamed Japan
This exhibition allows visitors to experience the poetic beauty of 19th-century Japan. It vividly embodies the ukiyo-e art movement, presenting it as "floating world pictures." Over here, one can see fascinating animations of geishas and samurais, as well as the timeless Hokusai masterpiece of 'The Great Wave off Kanagawa.'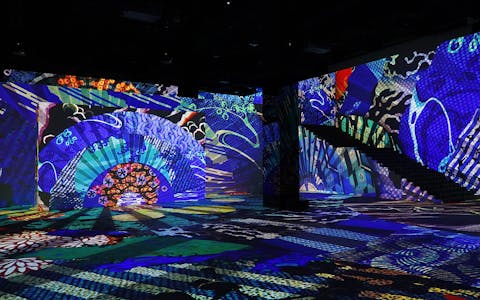 Verse
The exhibition Verse is a hypnotic and metaphysical journey curated by Thomas Vanz, a filmmaker and composer. Over here, colors, shapes, and sounds merge together to explore and demonstrate the magic of the cosmos. The exhibition will be heightened with harmonies from an orchestral piece composed by Jonathan Fitas.
Best Time To Visit Infinity des Lumières Dubai
---
If you are purchasing your tickets online, try to arrive as soon as the museum opens at 10 AM. This lets you avoid the long lines at the security check, ensuring you enjoy the museum without brushing shoulders with strangers. The crowds start trickling in by 11 AM, so you'll have a good hour of solace before that.
The crowd also dies down during lunch hours, so if you grab an early lunch and hit the gallery at around 2 PM, you should be fine. Visiting closer to the closing hours of the gallery is also a good time to visit.
Opening Hours & Directions
---
Infinity des Lumières Dubai Opening Hours
Sun- Wed: 10 AM - 9 PM (every half hour)
Thur- Sat: 10 AM - 11 PM (every half hour)
There are time slots available every half an hour. The last show starts 1 hour before the closing time. The approximate duration for all 3 exhibits is approximately 1.5 hours.
Infinity des Lumières Dubai Address
Address: Level 2, Opposite Galeries Lafayette The Dubai Mall - Downtown Dubai - Dubai Level 2 - The Dubai Mall - Dubai - United Arab Emirates
Get Directions
Getting To Infinity des Lumières Dubai
By Metro: Take the red line and get off at Burj Khalifa Station/Dubai Mall Station. It is a quick walk to the Dubai Mall from here.
By Bus: Take lines 27, 29, 81, or F13 - all of which stop near the Dubai Mall.
By Taxi: Taxi fares are relatively cheaper in Dubai than in cities like Paris or London. Just remember that drivers always go by the meter.
Handy Tips
---
It is best to book your tickets ahead of time online. Timeslots are available every 30 minutes.
It is best recommended to book your tickets online or using contactless payment methods at the ticketing counter.
Make sure you take full advantage of the free WiFi available at the venue. Share your pictures with hashtag InfinityDesLumieres!
There are free USB charging stations also available for all visitors.
If you have luggage, make use of the lockers available free of charge to all.
Things To Do Near Infinity des Lumières Dubai
---
1

Dubai Aquarium & Underwater Zoo

FAMILIES •TOP 10 DUBAI ATTRACTIONS
Plunge into deep waters and discover an aquatic wonderland at Dubai Aquarium & Underwater Zoo. Don't miss the enormous 10 million-liter tank, containing over 33,000 aquatic species and the largest collection of sand tiger sharks anywhere in the world.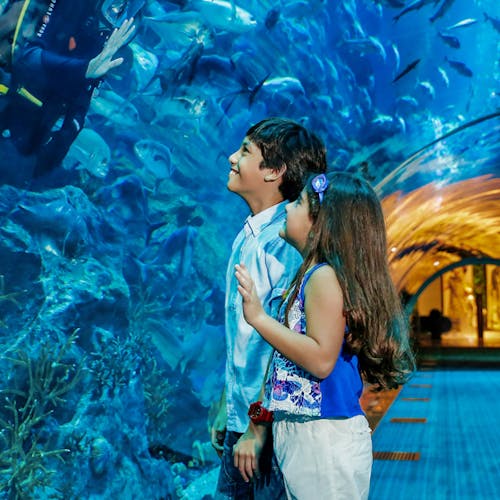 2

KidZania

CHILDREN •INDOOR PLAYGROUND
Situated within the Dubai Mall, Kidzania is a city built entirely for kids. Over here, they can be whoever they want to be. Offering an entertaining and stimulating experience, Kidzania will have your kids role playing and enacting various real-life professions while taking on some of the duties and responsibilities that accompany adulthood.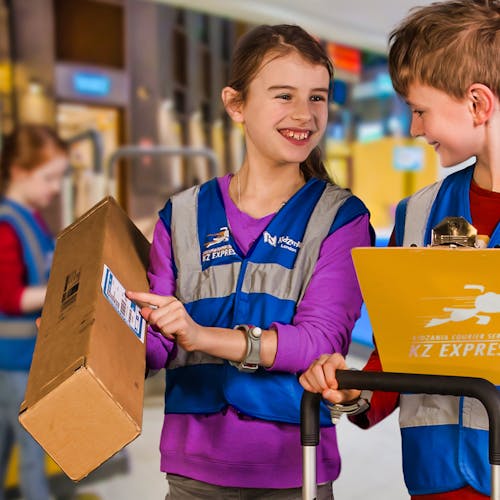 3

Burj Khalifa

TOP 5 DUBAI ATTRACTIONS •OBSERVATION DECK
Synonymous with the image of Dubai itself, the Burj Khalifa is one of the most exciting attractions to discover and explore. Ride a super-fast elevator, soak in stunning views from the top and dine in some of Dubai's poshest restaurants.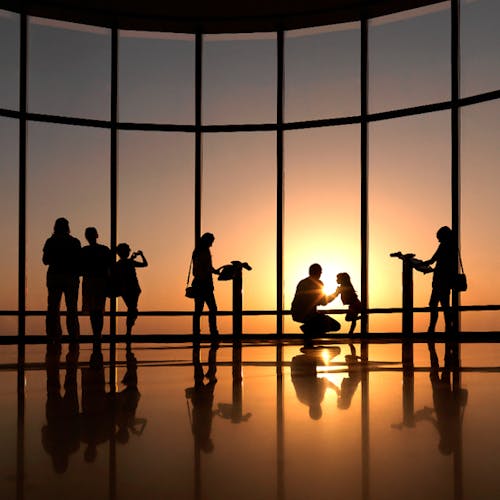 4

Jumeirah Beach

FUN UNDER THE SUN •FAMILY FRIENDLY
Unwind and catch some waves at Jumeirah Beach, a prime tourist destination in Dubai. The spectacular white sandy shoreline, fabulous beach park, lip-smacking restaurants, adrenaline-pumping water sports, and Dubai's ever-changing skyline makes this an easy breezy experience.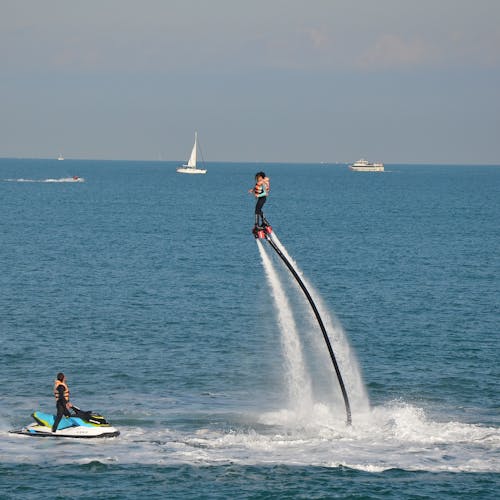 FAQs
---
Where is Infinity des Lumières located?

What are the opening hours at Infinity des Lumières?

How much do Infinity des Lumières tickets cost?
Who is behind the concept and creation of Infinity des Lumières?

What are the main exhibits at Infinity des Lumières?

What can one expect at Infinity des Lumières?

How long should I stay at Infinity des Lumières?

Are there discounted tickets for Infinity des Lumières?

Does Infinity des Lumières have free WiFi?

Where can I buy Infinity des Lumières tickets online?

Ready to head to Infinity des Lumières?
---
Purchase discounted Infinity des Lumières tickets via Headout today!
Explore The Rest of Dubai
Fancy heading out to some other must-visit Dubai attractions? Take inspiration from our list of the best things to do in Dubai here. Use our comprehensive Dubai Travel Guide to explore the rest of Dubai in a hassle-free fashion with all the need-to-know information in hand.