The capital city of the charming Tuscany region, Florence is something straight out of a fairytale. With Gothic architecture, cobbled streets, renowned museums, decadent food options and a selection of wine that'll impress even the most discerning of drinkers, Florence is not just a city; it's an experience. The city of Florence is an important fixture on the list of UNESCO World Heritage Sites and for good reasons. Featuring historic palaces, churches, and museums, Florence is home to some of the greatest artistic treasures in the world. Some places of interest include the Cathedral, the Uffizi, the Accademia, and the Bargello. Each of these sites are strikingly beautiful in their own unique way and offer visitors an educational and memorable experience. Apart from museums and art galleries, Florence is also famous for its proximity to equally fabulous areas like Chianti and Pisa. If you're planning a trip to Florence, here's why you should consider November.
What makes Florence in November a must-visit?
---
Here are some reasons why you should consider visiting Florence in November:
Shoulder Season: The months of October and November are part of the shoulder season in Florence and this is when the city has just the right number of tourists. Unlike the high summer season, there isn't a mad rush to see things and you can take your sweet time to explore the city and admire its magnificent beauty.
Less Waiting Time: Since most of the tourists either haven't arrived at the city or are leaving, there's a significant change in the waiting time for most of the attractions and museums. This time can be spent exploring the rest of the city or spending more time at the popular tourist attractions that would otherwise be too crowded.
Sweater Weather: Another great thing about visiting Florence in November is the weather. November experiences moderate amount of cold making it the perfect time to explore Florence in all its glory. Given that the sun isn't out as much, you can be out and about during the day and roam the fabled streets of Florence. The nighttime isn't particularly cold so you don't have to stay confined to your hotel room and can still be out and about.
Art And Culture Scene: Florence has a flourishing art and culture scene which you can explore in November. Despite being one of the smaller cities in Italy, Florence has plenty of art galleries, fashion events, new restaurants serving unique cuisine, pop-up events and even temporary museums about different subject matters.
Florence in November : Weather
---
Featuring a humid subtropical climate, the weather in Florence can be best described as moderate with hot summers, light rainfall and cool winters. Given that there's no dominant wind in the region, summers in Florence are much hotter than the winters are cold. In November, the temperature hits the pleasant winter months in full swing. The average high in November is 14.7 degrees Celsius, a sharp decline from the 21 degrees Celsius of October. Average lows in the month range from 5 to 5.5 degrees Celsius. Surprisingly, November experiences the most amount of rain in the year with an average precipitation of 113.6 mm.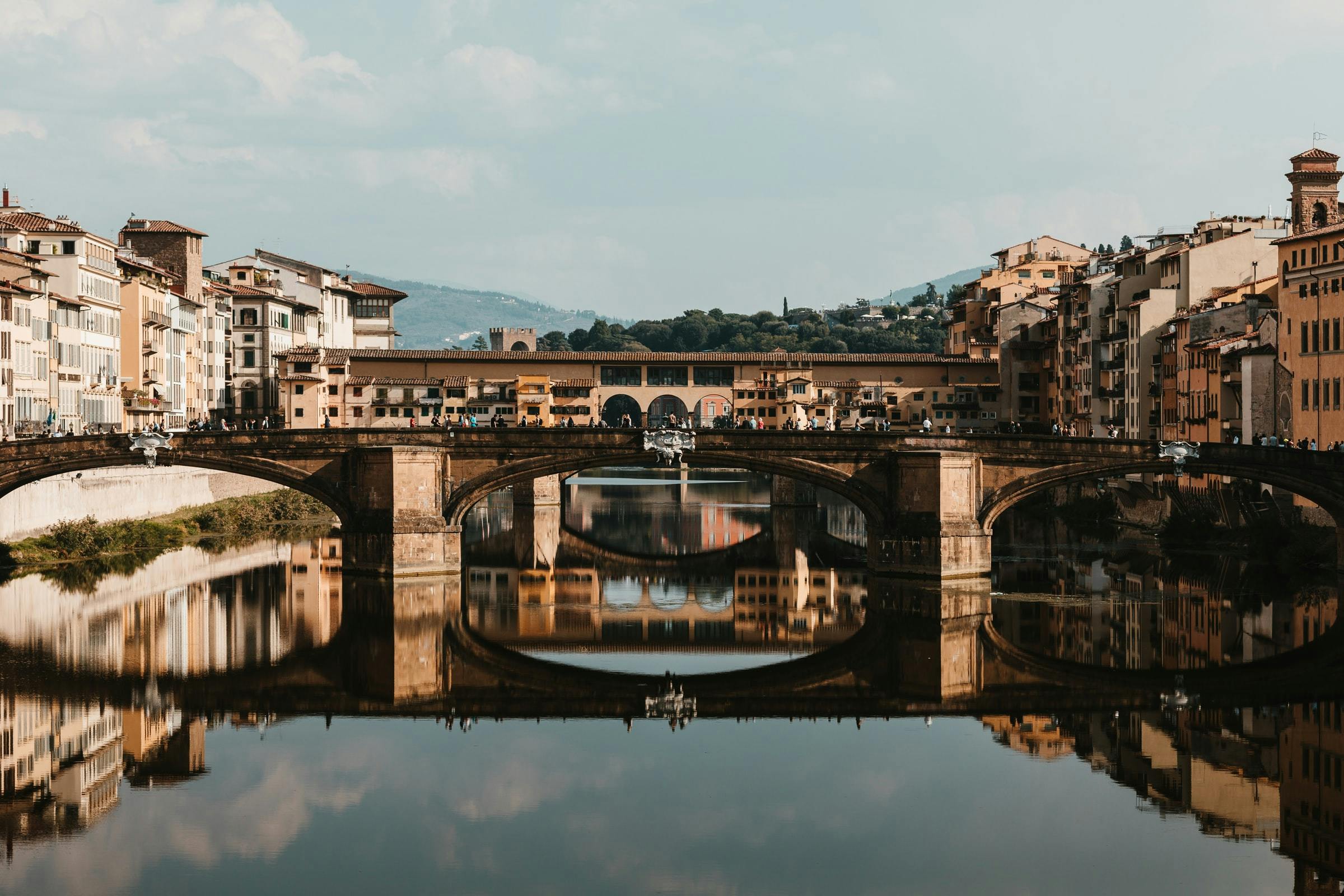 Florence in November : Things to Do
---
One of the most prominent art museums in the Tuscany region, the Uffizi Gallery is a must-visit if you're visiting Florence. Featuring paintings and sculptures from the Middle Ages to the Modern era, the Uffizi Gallery is renowned for its exemplary collection of Renaissance artwork. The Uffizi Gallery was constructed in 1560 and 1580 and is home to the work of DaVinci, Masaccio, Raffaello and more! Given just how popular the art gallery is, we would recommend opting for a skip the line ticket.
November Timings
Daily 8:15 AM - 6:30 PM
Closed on Mondays

Given how pleasant the weather in Florence is in November, a segway tour of the city is the perfect way to get better acquainted with the sights and sounds of Florence. The hour long tour will take you on an exciting journey through some of the most iconic landmarks in Florence as the tour guide shares intriguing legends and folklore that the city is famous for. The segway tour is perfectly safe and you'll be trained before the tour begins.
November Timings
Monday to Friday 8:15 AM - 7:30 PM
Saturday 8:15 AM - 5:30 PM
Sunday and public holidays 12:45 PM - 5:30 PM

The Accademia Gallery is the perfect showcase of the rich history of Florence and also houses a stunning collection of art from around the world. Home to some of the most iconic pieces of arts in the world, including Tree of Life by Pacino di Buonaguide and David and Slaves by Michelangelo, the Accademia Gallery attracts millions of visitors annually.
November Timings
Tuesday to Sunday: 8:15 AM – 6:20 PM.
Closed on Mondays.

Florence Segway Guided Tour
Moving around the streets of Renaissance cradle city, Florence on Segway is a unique experience. Admiring the artistic and cultural atmosphere, going through the pathway, you can feel the city life. Assisted by a professional guide, you explore the major attractions around the historical city centre.
November Timings
The tour starts at 9:30 AM or 3 PM, depending on the option selected.
With its rich history, vibrant green spaces, and encompassing views of Florence, the Boboli Gardens offer an unforgettable botanical experience. Walking through the avenue of cypresses and exploring the vast collection of sculptures, you will be transported into a world of Renaissance art and refined Italian garden design. There's plenty more to discover, from the charming Buontalenti Grotto to the Kaffeehaus in Rococo style.
November Timings
Daily: 8:15 AM – 6:30 PM.

The Palazzo Vecchio, standing grandly in the Piazza della Signoria, is one of Florence's most iconic landmarks. This historic town hall, with its distinctive crenelated tower, presents a magnificent spectacle of medieval architecture. Inside, the Palazzo houses a wealth of art treasures and historical artifacts, including works by timeless geniuses like Michelangelo and Donatello.
November Timings
Daily: 9 AM to 7 PM
Thursday: 9 AM to 2 PM
Another great option for a day trip from Florence is the breathtakingly beautiful seaside village of Cinque Terre. Overlooking the Ligurian coastline, this stunning cluster of five villages is home to garden vineyards, fishing harbours, colourful houses, and trattorias reign. There's a lot to explore in this coastal town and you can explore the exotic landscapes, hit the calming blue waters and have lunch at a charming local eatery.
November Timings
The tour starts at 6:45 AM
The Red Legend-Ferrari Museum Tour with Lunch
Florence is more than just museums and galleries. If you're looking for an enlightening and thrilling experience learning about the racing legend Ferrari, this tour of the Ferrari Museum is perfect for you. Discover the myths surrounding the red legend with an insightful trip to the Ferrari Museum in Maranello. Your tour also includes an authentic Italian lunch and visits to a cheese farm and Acetaia to sample some balsamic vinegar. You'll be accompanied by an expert tour guide who will keep you entertained and informed throughout!
November Timings
The tour starts at 8:15 AM
Bar Reale, inside Santa Maria Novella Train Station,
Firenze, Italy
Getting There
Florence in November : Events to Look Out For
---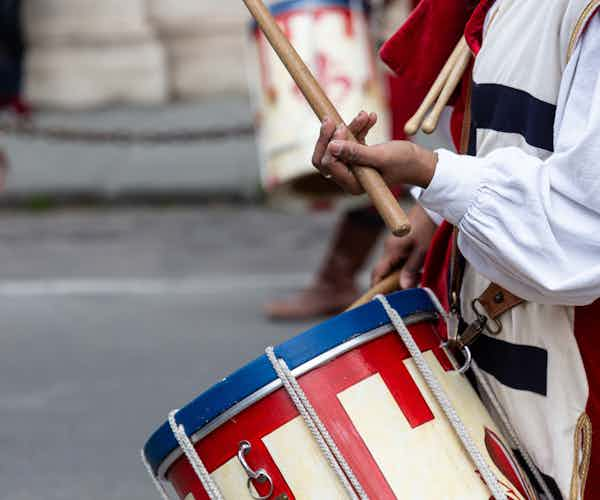 Florence Percussion Festival
2 - 5 November 2023
The first percussion festival in Florence dedicated to rhythm, workshops, workshops, concerts, exhibitors! The concert is a show in which the evocative music of the kora mixes with the narratives of the griot, the strong energy of the balafon wood and the rhythm of the percussion.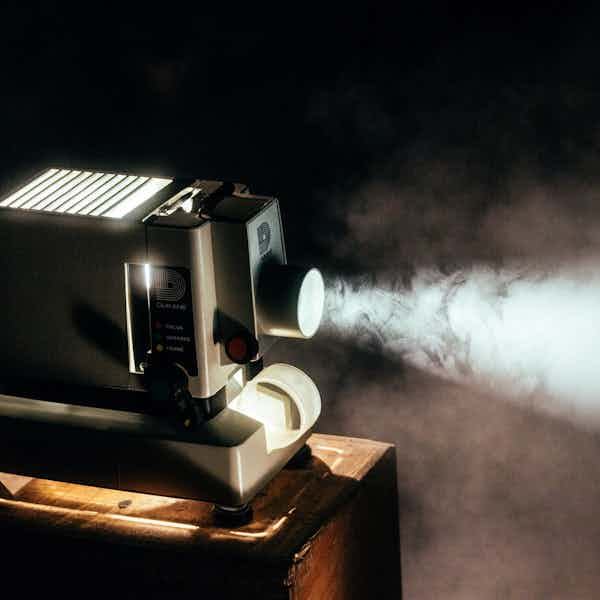 Ocean Film Festival Italia - Firenze
13 - 30 November 2023
The Italian tour of the Ocean Film Festival offers a series of exciting and engaging short and medium-length films dedicated to the world of the sea and oceans.Surfing, wildlife, diving, freediving, sailing adventure: emotions and adventures above and below the waters, looking for new worlds to explore and new experiences to live.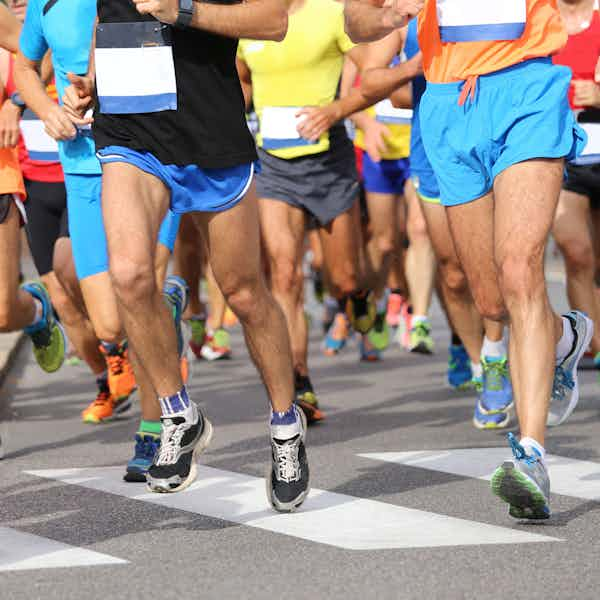 Florence Marathon
26 November 2023
One of the most popular marathons in Italy, the 2023 edition of the Florence Marathon is scheduled for 26 November. What makes the Florence Marathon one of a kind since the 42 km stretch features centuries of art, culture and history and the beautiful Tuscany architecture Florence is proudly boasts. Some iconic landmarks you'll be running by include the Cathedral Square, Piazza della Signoria, Ponte Vecchio and countless others.
Florence in November : One Day Itinerary
---
Read our detailed Florence itinerary and make the most of 24 hours in Italy's cultural capital.
Florence in November - Essentials
---
Florence Weather in November
In November, the temperature hits the pleasant winter months in full swing. The average high in November is 14.7 degrees Celsius, a sharp decline from the 21 degrees Celsius of October. Average lows in the month range from 5 to 5.5 degrees Celsius. Surprisingly, November experiences the most amount of rain in the year with an average precipitation of 113.6 mm.
Where to Stay in Florence in November
Depending on your preference and budget you can choose to stay either within the historical centre or in the residential area or in the relative quiet of the countryside. The historical centre has all the main attractions of Florence so staying here would ensure that everything is within walking distance. There are many hotels in this area like the luxurious The St. Regis Florence and mid range Hotel Brunelleschi. The hotels like Hotel Duomo Firenze and Hilton Florence Metropole outside of the historic centre, surrounded by residential areas are more peaceful and reasonable. Hotels like CDH Hotel Radda and Hotel Orcagna are good country side options.
What to Pack for Visiting Florence in November
As it is a changing weather in the month of November in Florence so you need to pack neither too summers clothes nor too wintery. Heavy cottons and light woollens with options for layering are most suitable. Scarves are always a good idea to carry as they can save you against any breeze and they also make a good accessory. Comfortable pair of shoes with multiple pairs of socks and an umbrella should take care of loads of walking and sudden rain shower.
Getting Around Florence in November
If staying in the city centre of Florence, one can simply walk around to see all major attractions. For those who stay a little far from the city centre, Florence has a bus network of nearly 100 lines with a few night buses, run by ATAF. These are mini electric buses. The tickets can be purchased from the ATAF booth within the SMN train station or any authorized sales points like coffee shops, tobacconists, newsagents with "ATAF" stickers on their shop windows. Even though there is a humble tram network too but that is not very convenient for tourists as it doesn't go through the city centre.
Florence in November : Must Try Delicacies
---
October means loads of Pumpkins, olives, mushrooms, chestnuts, squids and truffle hunting. Here are some of the local delicacies that you simply cannot miss.
Gelato
A seemingly obvious choice given that it originated in Italy, Gelato is exceptionally good in Florence. There are some uniquely artisanal gelato and flavour combinations the likes you which you wouldn't have heard of before. Avoid the sellers on the street and opt for a place which serves Gelato in smaller batches.
Bistecca alla Fiorentina
One of Florence's most famous dishes, Bistecca alla Fiorentina takes the first spot on our list of dishes to try. This large, t-bone cut is fire grilled on the outside and succulently pink on the inside. The meat is seasoned with salt, pepper, lemon and roasted chestnuts for a smoky flavour
Pappardelle al Cinghiale
A long, flat pasta that is often paired with a heavy sauce like ragu, Pappardelle has plenty of variations with the meat added in the ragu. Cinghiale, which is meat of a wild boar, is added to the ragu sauce to create Pappardelle al Cinghiale.
Crostini
A crostini is an appetiser platter with various types of bruschetta, which is essentially small pieces of Tuscan bread topped with different purees, sauces and vegetables. Crostini, also called Antipasto Toscano, is a great starter when you head out for dinner in Florence.
Schiacciata Fiorentina
Schiacciata Fiorentina is a sweet Florentine cake that is one of the most popular desserts in the city. The rectangular cake is made in one flat layer and covered in powdered sugar. Schiacciata Fiorentina is easily identifiable by the large fleur-de-lis stenciled in cocoa.
Tips to Visit Florence in November
---
Take advantage of the shoulder season and plan your trip to Florence in a way which allows you to explore the city and all its attractions without missing out on anything major. Since there's a lot to see in the city, we would recommend indulging in a bit of pre-planning to ensure that you're utilising your time in the most optimal manner. Make use of the itineraries available online and pick one which best suits your tastes and preferences.
Given that November in Florence is the wettest month of the year, your outdoor explorations might be limited depending on how much it rains. To avoid wasting time at your hotel in case of incessant rains, make your way to the many museums and art galleries located around the city. You can easily book a cab from your hotel to the museums even if it rains and avoid wasting time at your hotel.
If the rain gods are kind and you're faced with a pleasant day, make the best use of the weather and explore Florence on foot. There's really no better way to explore the magical city of Florence than by taking a leisurely stroll through its cobbled streets and taking in the beautiful architecture that dots the city. When planning your trip, set aside part of a day to explore Florence on foot.
While November doesn't see a huge influx of tourists, there's still a decent amount of travellers who hit the city for the Florence Marathon. To avoid paying too much for accommodation and other attractions, make your bookings well in advance. Headout, an online concierge for experiences across the globe, offers great deals on attractions and activities in the city. Make use of their convenient online booking option and enjoy great discounts and cashback offers.
Given the abundantly rich culture and heritage of Florence, you wouldn't be surprised that the city has tons of shopping avenues where you can spend a good amount of time. Still, it's very easy to be fooled by local shop owners and buy something that has absolutely no value. Be careful while shopping in Florence's local markets and bargain as much as possible. Also, many shops in the city are closed between 1pm to 4 pm for siesta.
Explore Florence Through The Year
---