No more waiting! Winter is finally here and what better way to celebrate than by being outdoors for the next few months. Grab some popcorn and hot chocolate because Dubai's outdoor cinemas are up and running for the winter months. And no, this time we're not talking about the drive-ins.
Get the best of both worlds as you sit back and relax to watch some of the top blockbuster movies outside under the perfect backdrop of stars and stunning skyscrapers. Make sure you book your tickets well in advance since most theatres have an intimate setting with limited seats. Here are our top picks for the best outdoor cinemas in Dubai you ought to check out before February.
Enjoy the unique experience of watching cinema by the beach at the Stalwart Dubai's club Zero Gravity. Lay back on sun loungers lined up one after the other and catch a glimpse of the towering crystal buildings as you indulge in some hot popcorn and cheesy fries while watching a classic. Not to forget the gentle crashing of waves adds to the charm of the ambience.
KNOW MORE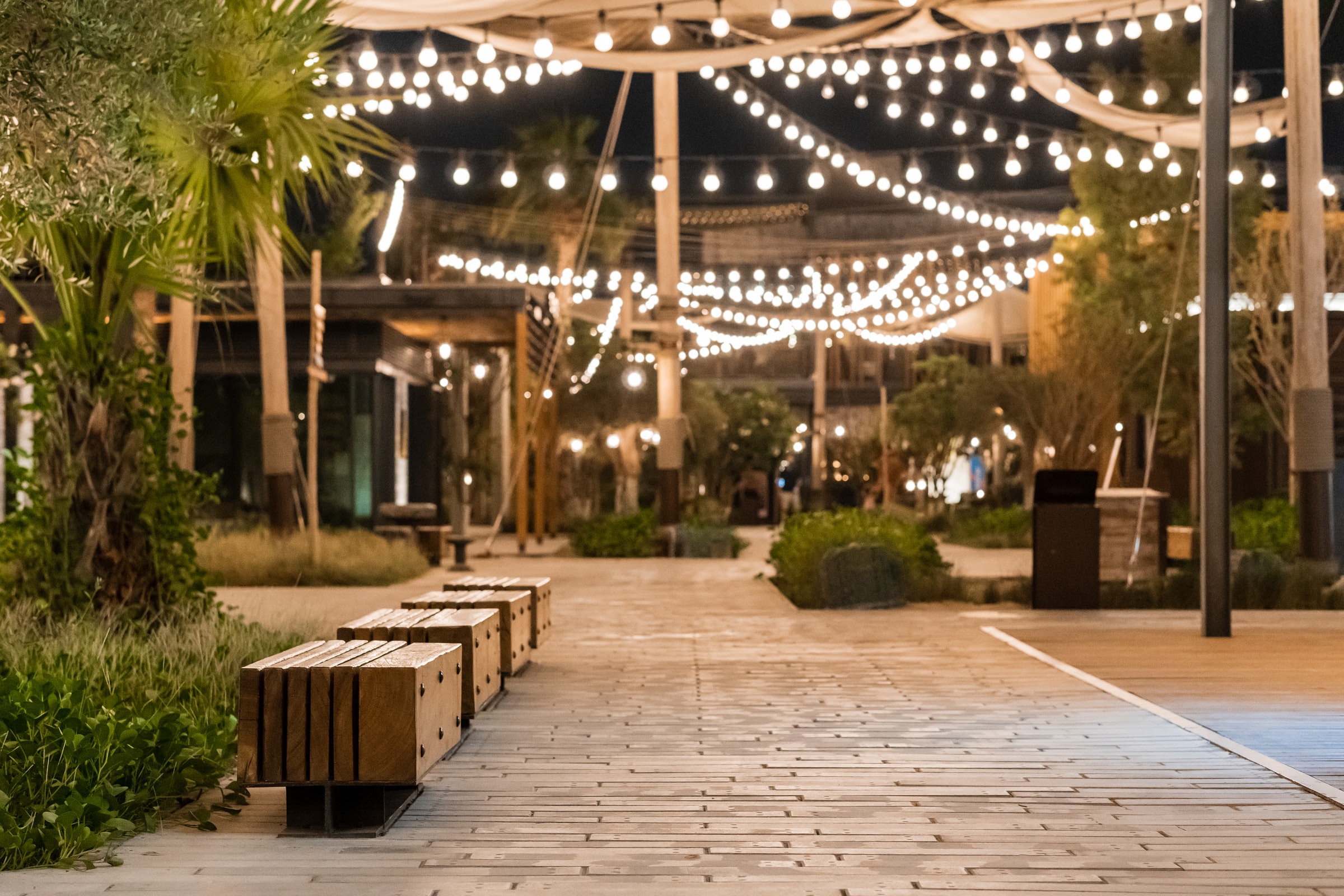 Head down to La Mer - Dubai's most popular beachfront destination where you can catch famous family hits until 25th December 2020. Slots are open from 7:15 PM every Thursday, Friday and Saturday and you can. They are screening kid-friendly movies, includingHome Alone, Frozen, Home Alone 1: Lost in NY and many more - so take your kid for a fun day out and you can maybe get some winter shopping done too.
KNOW MORE
Get cozy with the comfortable bean bags in the amphitheatre and jingle all the way with Christmasy movies at the Souk. Entry is free and with limited seats on a first-come-first serve. Cinemas remain open until 26th December 2020, so hurry up and head here the coming weekend.
KNOW MORE
Ski Dubai takes the city's outdoor cinema to a whole new level by introducing the Snow Cinema located bang in the middle of the indoor ski park! Enjoy a film screening while being surrounded by real snow and get ready to watch family-friendly movies like The Grinch, Frozen 2 or Daddy's Home 2 and more that will be running daily at 10 am, 1pm, 4 pm and 7pm. Choose the food and beverage package to try out their classic hot chocolate along with some salted popcorn. Don't worry about freezing at the park thanks to the winter attire provided by the venue. These include everything from fleece gloves, socks and boots to blankets, wireless headphones and dedicated lockers.
KNOW MORE
Why not Ski before the movie?
Vox Cinema at Aloft, City Center Deira and Galleria Mall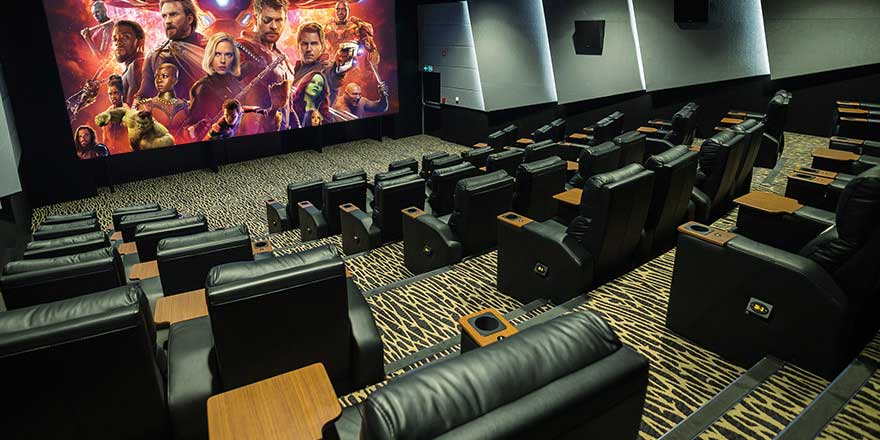 Middle East's iconic Vox cinema has launched their outdoor cinema experience at Aloft situated in City Center Deira and the Galleria Mall. Under the glittering stars and the stunning view of the Creek, watch blockbusters on a state of the art film screen. Along with an open-air ticket and plush seating, the Vox also guarantees a safe and sanitized movie night for all. Watch Wonder Woman 1984 or The Croods and enjoy the experience of your food and beverage being delivered to your seat.
KNOW MORE
Sign up for our monthly newsletter
Your dose of travel fix - from hacks and deals to travel tips and everything in between, delivered monthly to your inbox
Please enter a valid email
Unsubscribe anytime
Head down to Nikki beach situated on the waterfront of Pearl Jumeria to get a free entry to a movie screening. With limited seating available, admission is given on a first arrival basis, every Tuesday of each month. Spend a minimum of 50 Dhs on food and drinks and get ready to catch the popular film on screen whilst enjoying the panoramic view of the beach.
KNOW MORE
Located at the Palm Jumeirah- the Pointe has introduced a free movie night running every Saturday from 8 pm. Come and watch a series of super hit movies from Fantastic Beasts to Spiderman, along with a few Christmas specials to add some joy to this holiday season.
KNOW MORE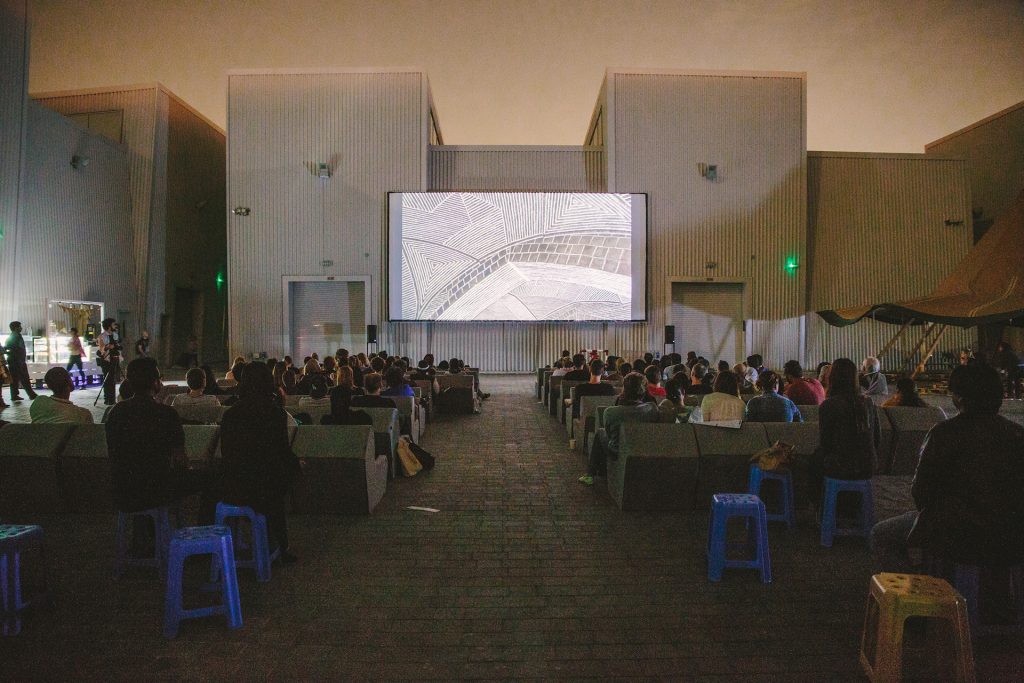 Cinema Akil, unlike the rest, is an independent platform that stands out for bringing world cinema to life. Get ready to catch more than an usual blockbuster screened with a limited capacity both outdoors and indoors at Alserkal Avenue. Feel free to explore the contemporary art galleries and alternative art spaces along with design, media and industrial studios after you step out watching a powerful performance on screen.
KNOW MORE