Open since 2013, Yas Waterworld quickly earned its spot in the world's top 10 water parks. Spread across 37 acres, it stands as one of the Middle East's largest water parks and one of Dubai's favourite attractions. Over the last four years, Yas Waterworld has been awarded over 17 industry awards and accolades, including 2015 & 2016 Travelers' Choice Award by TripAdvisor, Second Best Waterpark in the World by LA Times in 2013, and was named Best, Biggest Water Park in the World by Online News Port in 2014. Get a Yas Waterworld ticket to beat the heat and hop aboard the most thrilling water park experience of your life.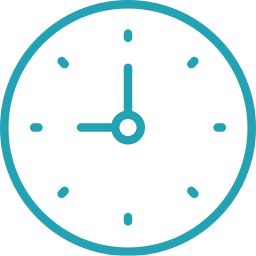 Hours
Sunday to Saturday
10:00 AM to 6:00 PM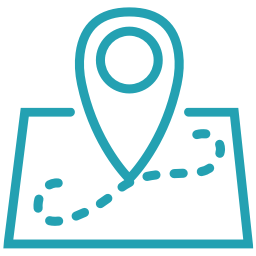 Address
West - Jazeerat YasYas West - Abu Dhabi - United Arab Emirates
Get Directions
Why Visit Yas Waterworld, Abu Dhabi
---
The opportunity to experience a thrilling day out together with a fun day with the family at Yas Waterworld is endless. Here, you can surf at the world's largest surfable sheet wave; take the plunge down an epic Slither Slide and pass through wave tunnels on your way down; jump in a six-person water coaster that takes you on a wild ride over twists, turns, rapids, and drops; and, when you've tired yourself out from all the adrenaline; sit back, relax and float along the lazy river. Some of the most popular rides at Yas Waterworld are the Dawwama - a tornado waterslide; Rushrider - a giant wavepool perfect for flowboarding; Liwa Loop - a looping freefall slide and the Yadi Yas - a fast flowing wavy river.
Yas Waterworld Tickets
---
Yas Waterworld tickets are available online as well as at several physical booths at the park. However, it is advisable you purchase your tickets online as it helps save the hassle of standing in line and queuing up for the tickets.
Guests can choose to purchase tickets that provide access to popular rides and attractions at Yas Waterworld, or opt for combo tours that give you entry to some of the coolest theme parks in Abu Dhabi, like Ferrari World and Warner Bros. World.
Headout Ticket Advantages
• Discounts - Discounts of up to 15%. Use code GODUBAI and get an additional AED 20 off on your tickets.
• Instant Confirmation - Your tickets will be emailed to you instantly after purchase.
• Easy Use - Simply display the tickets on your phone to gain seamless access to Yas Waterworld.
Yas Waterworld Rides
---
Yas Waterworld rides are among the biggest and best in the world. From adrenaline pumping rides to relaxing rivers, there's something for everyone here. Check out the Yas Waterworld rides, categorized into 3 brackets - Thrillers, Family friendly and Kid Friendly.

NOTE: Do not ride if you are pregnant, have blood pressure or heart conditions, back/neck conditions, or have recently had surgery.
Top 10 Thrilling Yas Waterworld Rides
---
Liwa Loop
The first looping waterslide in the Middle East, drop straight down into a high density free fall.
Who can ride:
Must be at least 1.2m tall to ride. Minimum rider weight is 40kg. Maximum rider weight is 136kg.
Jebel Drop
Take in the best view of Yas Waterpark before freefalling down this daredevil waterslide.
Who can ride:
Must be at least 1.2m tall to ride. Maximum rider weight is 136kg.
Hamlool's Humps
Ever wondered what it's like to soar in the air? The bumps on this slide will make you feel like you're flying!
Who can ride:
Must be at least 1.2m tall to ride. Maximum rider weight is 136kg.
Rush Rider
A little taste of SoCal, this Yas Waterworld ride is the perfect place to begin your bodyboarding career. Ride the sheet waves and let the adrenaline rush through you.
Who can ride:
Must be at least 1.1m tall to ride (No loose articles.)
Bubbles' Barrel
Surf on at the world's largest surfable sheet wave. Bubbles' Barrel boasts a 3m-high wave and 1,250-horsepower pumps pushing 7,000 litres of water per second.
Who can ride:
Must be at least 1.1m tall to ride (No loose articles.)
Dawwama
Join your friends on a 6-person raft and embark on an exhilarating, 20-metre high tornado ride.
Who can ride:
Children below 1.2m must be accompanied by a responsible person. (Subject to weight limits.) No loose articles and no diving.
Falcon's Fajaj
This six-person water coaster takes you on a wild ride over twists, turns, rapids, and, of course, drops!
Who can ride: Children below 1.2m must be accompanied by a responsible person. (Subject to weight limits.) No loose articles and no diving.
Bandit Bomber
Take a ride on the Middle East's longest suspended roller coaster. With onboard special water and laser effects, make a splash on all the people walking below.
Slither's Slides
These thrilling slides will send you speeding through the dark, crashing through water tunnels, and bouncing over bumps before you're finally released back out into a huge pool.
Sebag
This one's for big gangs. Put on your competitive hats and challenge 5 others on this 6-lane racer slide. The first one (most likely the heaviest one) buys everyone lunch!
Top 6 Family Yas Waterworld Rides
---
Yadi Yas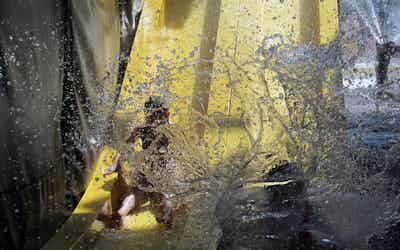 Hold on tight to your tube and glide through the waves along this not-so-lazy river.
Amwaj Wave Pool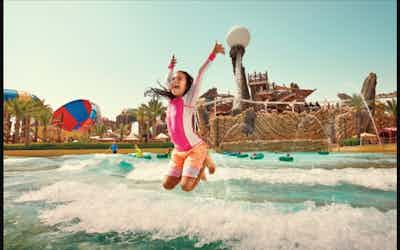 Image Courtesy: Yas Waterworld
This gentle, ebb and flow wave pool will instantly transport you to the beach.
Water Wars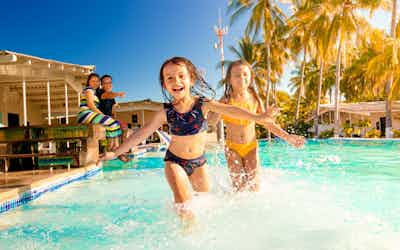 Who doesn't like water balloons? Grab yourself a bucket of water balloons and challenge a friend to a splash off.
Marah Fortress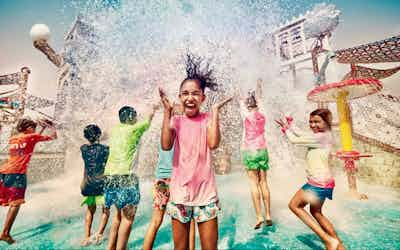 A massive playground in the middle of the water equipped with slides, water cannons, and more - it's an interactive play center for everyone.
Al Raha River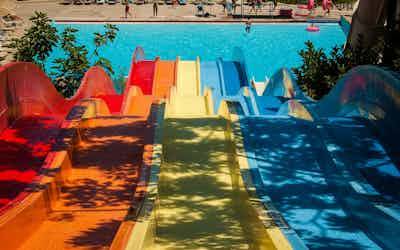 Tired from all the high-adrenaline slides and rides? Cruise along the lazy river and relax as you float through the caverns of Al Raha River.
Cinesplash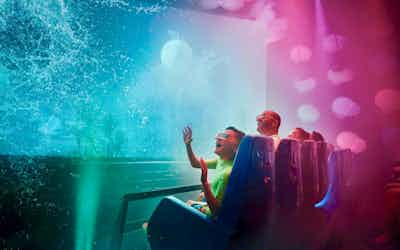 Join Dana and her friends on their quest to uncover the "Legend of the Lost Pearl" in the region's First-ever Water Cinema.
Top 3 Kid Friendly Yas Waterworld Rides
---
Slides, a mini pool, dumping buckets and more - parents, this is the perfect place to sit back, relax and let Yas Waterworld entertain your children for hours!
Tot's Playground
The infant pool and slide complex at Tot's Playground are the ideal place for parents to relax while playing with their young ones.
Yehal
Three little slides, a dumping bucket, and tons of room to splash and play - Yehal will entertain the kids for hours while adults take a breather on the beach loungers on the side.
Cannon Point
Read. Set. Spray! This interactive spray center is fun for all ages. Spray water, return fire with water cannons and enjoy the thrills and spills from this cannon waterfare.
Sign up for our monthly newsletter
Your dose of travel fix - from hacks and deals to travel tips and everything in between, delivered monthly to your inbox
Please enter a valid email
Unsubscribe anytime
Yas Waterworld Reviews
---
The Good
When it comes to water parks around the globe, Yas Waterworld has some of the most unique and thrilling rides. The Dawama is the world's largest six-person waterslide, as well as the world's first hydro-magnetic tornado waterslide. Liwa Loop is the first looping waterslide of its kind in the Middle East, and the park is also home to the world's largest FlowBarrel surf simulator. Planning on visiting with you little ones? Yas Waterworld has plenty of rides that are specifically designed for toddlers. It's a great choice for parents looking to have a relaxing day while the kids fun.

Located conveniently across the street is Ferrari World, another UAE favorite. This makes for an amazing opportunity to visit both parks - especially when you book a combo pass, which will allow to save a lot of money as opposed to visiting the parks separately.

In terms of price, Yas Waterworld has the cheapest waterpark tickets in the UAE - while still being among the best. You can save an additional 10% - 15% when you book your Yas Waterworld tickets with Headout.
The Bad
For those staying or living in Dubai, you'll have to account for transportation time since the park is actually in Abu Dhabi. But with that being said, it is only about a 50 minute drive to Yas Waterworld from Dubai.

Keep in mind that Yas Waterworld does not serve alcohol. If you're looking to enjoy a cocktail in the sun, head to Aquaventure.
This water park is the most fun we have had in another country. It did not disappoint! The slides are great for an adrenaline fueled day. The park felt safe, with lockers that worked great. There were plenty of sunloungers to leave you towel on and run off on your adventures before returning to it. There was a lot of choice for snacks, drinks and lunch also and there was no queuing for any of the rides or food!
- RamS, TripAdvisor, February 2020
Calling all single professionals and feeling young at heart (hahaha) Definitely you gonna have good time at Yas waterworld with your friends especially if you are a type of looking for something extreme fun water rides. Absolutely the bondit bomber rides will make you shout, laugh and loud freely and Marah Fortress is kids at heart moment.
- JoyceF, TripAdvisor, February 2020
How Yas Waterworld Compares to Other Waterparks in Dubai
---
• Situated on Yas Island in Abu Dhabi, Yas Waterworld is the only one of the 3 waterparks to be located outside Dubai. If you're visiting Abu Dhabi or planning a trip to Ferrari World, then make sure you add Yas Waterworld to your itinerary.
• Yas Waterworld has more rides and slides than the other 2 parks. While both Aquaventure & Wild Wadi have around 10 major rides & slides, Yas Waterworld has 17.
• The crowd at Yas Waterworld is also lesser than what you may face at Aquaventure and Wild Wadi, especially on weekdays.
Explore More Theme Parks in Dubai
All You Need To Know Before Visiting Yas Waterworld
---
Yas Waterworld Opening Times
Yas Waterworld is open from Sunday to Saturday, throughout the year, between 10:00 AM to 6:00 PM. During the months of Ramadan, it follows the same timings.
Yas Waterworld On Map & Directions
Yas Waterworld Rules & Restrictions
No outside food or beverages
No smoking in non-designated areas
No pets (Except service animals)
No ice Coolers or cold boxes
Yas Waterworld Dress Code
For the health, safety and comfort of yourself and others, appropriate swimwear must be worn at Yas Waterworld, at all times (two-piece bikinis are acceptable to wear). This dress code is also implemented in order to protect the slides, rides, and attractions. If you don't have swimwear, you can purchase it from Yas Waterworld shops throughout the park.
Do Not Wear
Underwear (boxers, briefs, etc.)

Attire that is transparent or translucent in private areas

Attire with metal buttons, zippers, buckles or snaps that could be abrasive to other swimmers

Shirts or jackets that button or zip up the front

Long pants such as jeans, slacks and trousers

Denim clothing

Any clothing or accessory (belts, jewelry, etc.) deemed as potentially damaging to the attractions

Regular diapers are not permitted in any pools or attractions. Waterproof swim diapers can be purchased at Sultan & Sons Trading in Qaryat Al Jewana Souk

Park management reserves the right to request that any guest either change their attire or leave the park premises.
Facilities Available at Yas Waterworld
Lockers
The park has nearly 2,500 wristband-activated lockers on site. If your luggage does not fit in a locker, you can store it at the Guest Services desk.

Pricing for luggage storage is as follows:
1-2 pieces: AED 45 / $12.25
3-4 pieces: AED 90 / $24.50
6 pieces: AED 135 / $36.75
Towels
You can rent towels from the Guest Services desk. There are also Yas Waterworld themed souvenir towels available for purchase at the park gift shops.
Cabanas for rent along Amwaj Beach
– You can book a 4-person or 6-person private cabana to relax in. Prices start at AED 599 / $163
– Each cabana offers towels and a food and beverage delivery service
– VIP cabana service is available
Free parking
A valet service is available for AED 40 / $11
There are 4 designated smoking areas spread across the park.
Aside from these areas, Yas Waterworld is smoke-free.
Lost & Found counter at the entrance
Baby changing stations & diapers
Guest Services Desk
There is a Guest Service desk in the Qaryat Al Jewana Souk. They can assist you with:
Ticket purchases

Annual pass purchases

Locker and towel rentals

Managing your park credit on your Yas Waterworld wristband (upgrades, add-ons, or refunds)

Lost and found

Valet parking

Yas Waterworld Wristbands
The park provides waterproof electronic wristbands that you can charge with money. This way, you can pay easily and quickly without having to carry cash around the park. At the end of the day, if you have unused credit on your wristband, you can redeem a refund. You can also use your wristband to access your locker.
Tips To Make The Best Of Your Yas Waterworld Visit
---
Try and arrive to the park early in the day in order to beat the crowd and avoid long queues. Best would be to arrive before the park opens. You can charge the bands with money at the guest services desk when you arrive.
Grab a waterproof electronic wristband so that you don't have to worry about carrying cash or getting your money wet. You can charge the bands with money at the guest services desk when you arrive. At the end of the day, if you have unused credit on your wristband, you can redeem a refund.
If possible, visit the park on a weekday. It's far less crowded than the weekends!
Take advantage of the free Yas Express shuttle.
Buy a combo ticket to enjoy the best savings.
Get your tickets ahead of time to avoid long lines.
Take snack breaks, especially for kids, and make sure everyone in your group stays hydrated.
Check the weather before you go.
Make sure your phone and/or camera are adequately charged before entering the park.
If you're looking for more things to do in Yas Island, check out our complete guide on Things To Do In Yas Island.
Yas Waterworld FAQs
---
How much is the ticket for Yas waterworld?
How many rides does Yas waterworld have?
How far is Yas waterworld from Dubai?
What is the best time to visit Yas waterworld?
What are the top rides in Yas waterworld?
Is food allowed inside Yas waterworld?
What are Yas waterworld timings?
What should I wear to Yas waterworld?
How do you reach Yas waterworld?
What are the facilities available inside Yas waterworld?