The onset of Coronavirus was completely unprecedented and changed the world as we know it. Uprooting many things we held dear in the skip of a heartbeat, the pandemic bought even the mightiest countries to their knees and the world slowly retreated to their homes in an effort to stop the virus. The travel industry changed almost overnight; airlines canceled all major flights, many international tourist destinations closed down all their attractions, hotels started exercising caution with their bookings, and travelers scrambled to cancel trips and get refunds. This begs the question; when will we be able to travel again?
Humans are a very resilient species and we always fight the long fight. After almost 4 months of absolute uncertainty, the travel industry has finally evolved to adapt to the new situation. Although governments and health experts have advised tourists to stay put for a couple more months, many countries and tourist destinations are beginning to ease their lockdown and border restrictions.
As world travel slowly returns to "normal" in terms of the freedom to travel, we try to answer the question on everyone's mind; when will we be able to travel. This article covers travel restrictions in different countries, the travel bubbles that are welcoming tourists and your options for domestic travel. Bookmark this page for evolving information about travel and coronavirus.
When Will We Be Able To Travel Again?
---
Tourism Activities are Closed
Only Domestic Travel is Open
Limited International Travel
Travel is Open for Everyone
With stringent safety protocols and precautionary measures to prevent the spread of Covid-19, attractions now give much more importance to health and hygiene in their premises. In countries that have opened their borders after an extended lockdown period, attractions are mandating online tickets, strict sanitization protocols, and the use of masks.
Even though over 500+ attractions around the world have now already reopened, international travel restrictions are still active in many countries. With crossing borders not being an immediate option, travelers are now looking to explore domestic destinations due to the lower risk attached to them. Weekend getaways and road trips to neighboring states have are the crowd favorites right now and attractions around the world are revamping to cash in on the new trend.
International Travel
International travel has been quite the rollercoaster over the past three months. For the first time in recorded history, almost 90% of the world's population now lives in countries with extended lockdowns and travel restrictions. However, everything does not seem to be in limbo. A tenuous easing of travel restrictions has begun as the world adapts to the new normal and prepares for its first summer in this new era of the COVID pandemic.
When Will Country Borders Open Again?
---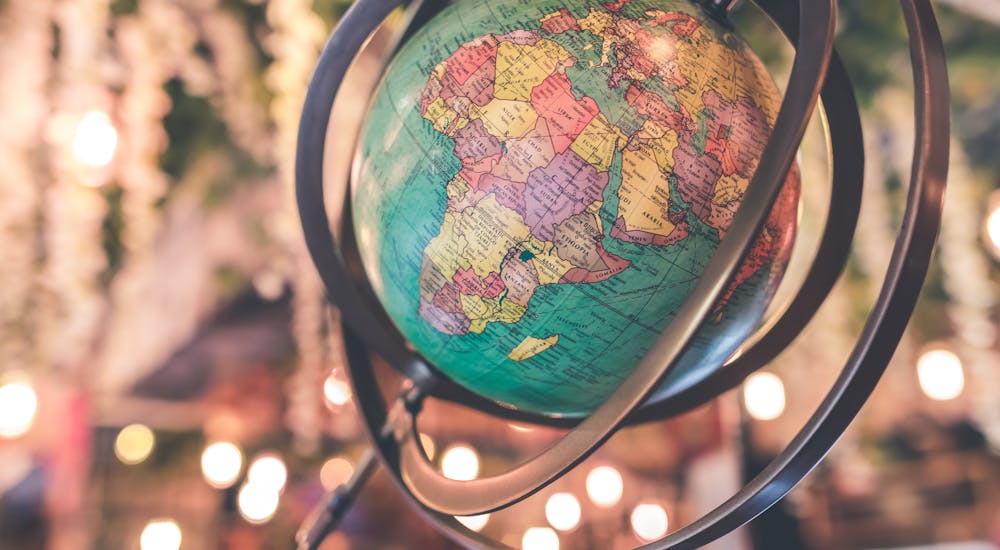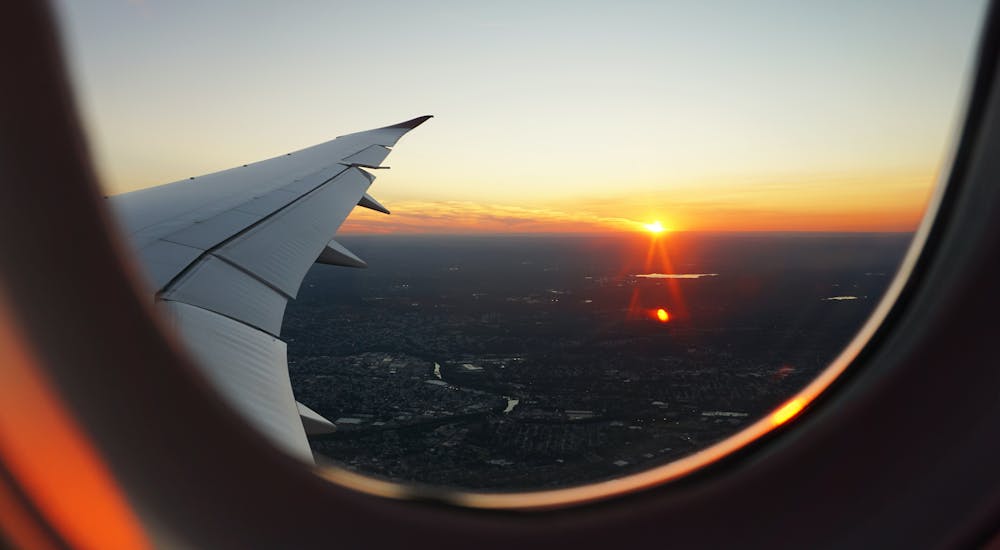 Ukraine, South Korea, Lao PDR, Jamaica, Montenegro, and Ecuador have already reopened their borders to tourists from all countries. However, all visitors will have to undergo a compulsory mandatory 14-day quarantine period irrespective of whether they test positive or negative.
With the number of cases slowly flattening, an emerging Post COVID-19 travel reopening trend is that of countries starting to open their borders to tourists from low-risk and safe countries where the effect of the Coronavirus has started to dwindle.
Almost 32 top tourist destinations including France, Spain, the United States of America, Italy, Germany, the United Kingdom, Netherlands, and the Philippines are on a path to recovery and have opened their borders to tourists from select countries. A mandatory 14-day quarantine is compulsory in almost all countries, with certain exceptions to countries from the European Union.
Countries of the European Union are expected to reopen their internal borders this month, with international travel possibly reopening by the later part of July. In Asia, Singapore and China have begun permitting essential travel between the countries, provided that the travelers have a certificate stating that they are free of the Coronavirus, use a contact-tracing app, and don't deviate from their itinerary. Iceland has also decided to open its borders to tourists from around the world but plans to test everyone for the virus at the airport, before giving them access to the country. Here's a detailed table for your reference:
Travel Restrictions in Top International Destinations
---
Here's a list of all international destinations that have now opened their borders to the public, albeit with some restrictions:
Sign up for our monthly newsletter
Your dose of travel fix - from hacks and deals to travel tips and everything in between, delivered monthly to your inbox
Please enter a valid email
Unsubscribe anytime
Travel Restrictions in Popular Asian Countries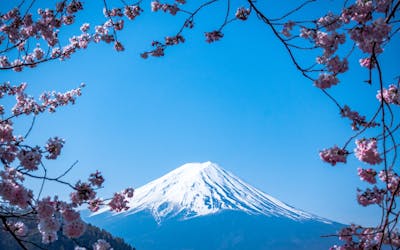 Japan
Japan has been successful in curbing the rate of infection so far and restrictions were lifted in 39 of the 47 prefectures on May 31. By June 19, the country lifted most of its domestic restrictions. Although Japan has opened its borders to visitors from select countries, only residents of the country, healthcare workers, diplomats, and tourists coming from unaffected countries are allowed entry as of now. There will be a compulsory 14-day quarantine period for all visitors irrespective of whether they test positive or negative for the virus.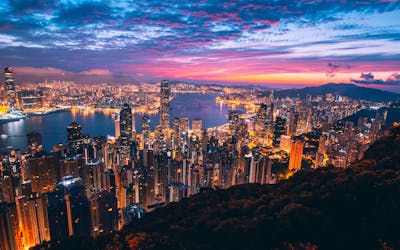 Hong Kong
Hong Kong is one of the few countries that managed to bring the pandemic under control through effective quarantine measures and social distancing. Even with only 1300 total confirmed cases, Hong Kong is yet to open its borders to countries outside of China. Currently, only Nationals of China (only premier business executives) can visit Hong Kong. There will be a compulsory 14-day quarantine period for all visitors irrespective of whether they test positive or negative for the virus.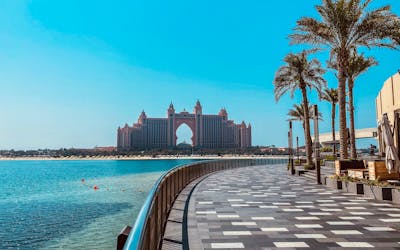 United Arab Emirates
The United Arab Emirates, home to one of Asia's biggest travel hubs Dubai, was one of the worst-hit countries with over 53,000 confirmed cases. The recovery rate has been on the rise over the past month, with over 42,000 recovered patients.Currently, international travel is allowed outside of UAE with a travel permit from June 23 and anyone can visit the Arab country from July 7. Visitors have to submit a COVID negative test before entering the UAE. Visitors who were not able to get a test should get it done at the airport and self-quarantine until the results come back.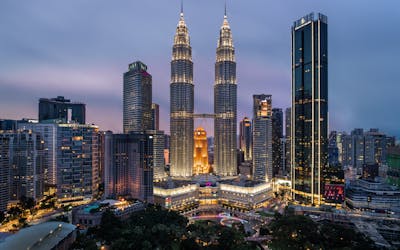 Malaysia
With less than 9,000 cases, Malaysia managed to control the pandemic pretty well. Even though the weekly number of cases has dropped to 71, the country is yet to open its borders to tourists. According to the government, Malaysian international borders are closed for all travelers until mid-July. In case any emergency flights are allowed through, all visitors will have to undergo a mandatory 14-day quarantine, even if they had earlier tested negative for the virus
Travel Restrictions in Popular European Countries France
With only 3,000 cases reported last week, France has overcome the first major wave of COVID cases and is now looking to reopen its borders. However, there are several restrictions on international travel as only citizens from countries belonging to the European Union, Andorra, Iceland, Liechtenstein, Monaco, Norway, San Marino, Switzerland, the Vatican, and the United Kingdom are currently allowed to enter France. Public places, restaurants, and a few tourist attractions have also reopened in an effort to boost domestic travel.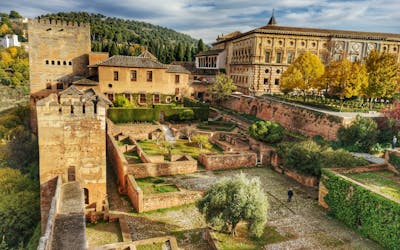 Spain
Being one of the worst COVID-affected countries, Spain had initially struggled to keep a check on the pandemic spread but has now managed to reduce the weekly infection rate to a little over 2000. This has helped the country reopen its borders to people from countries belonging to the European Union, however, there is a blanket ban on all other countries for now. A few public places and tourist attractions are currently open to bolster domestic tourism.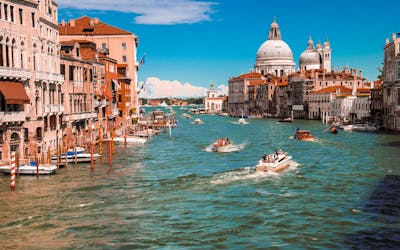 Italy
With less than 2000 cases in a week, Italy successfully managed to flatten the curve of rising COVID cases and is now inviting domestic tourists to explore their country. Nationals belonging to the European Union, Andorra, Monaco, Vatican City, Iceland, Norway, Switzerland, United Kingdom, and San Marino are the only people currently allowed to visit Italy. Museums and galleries reopened on June 3 with strict social distancing regulations and limited capacity.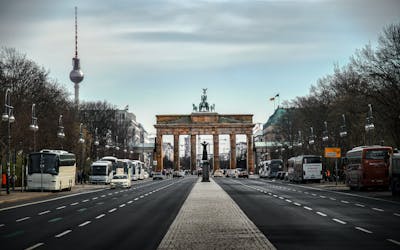 Germany
Germany has now reopened its borders to residents of the European Union, Switzerland, Norway, Iceland, Liechtenstein, and the United Kingdom after the country managed to flatten the curve and bring down the weekly infection numbers under 4000. Public places and tourist attractions have now reopened with strict safety protocols. Cafes and restaurants reopened on June 5 and bars have reopened in some states with limited operations.
Travel Restrictions in Australia and New Zealand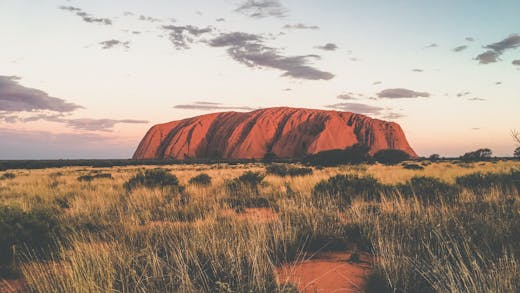 Australia
One of the few countries that managed to successfully fight the COVID crisis, Australia, is yet to reopen its international borders. Even with a meager infection rate of 190 weekly cases, Australia has allowed access only to residents of the country, healthcare workers, and diplomats. However, public places and beaches have reopened with strict rules and limited capacity. Bars and restaurants also reopened on May 15 in some areas with limited operations. Australia plans to open its borders to New Zealand by the end of July and other countries by October.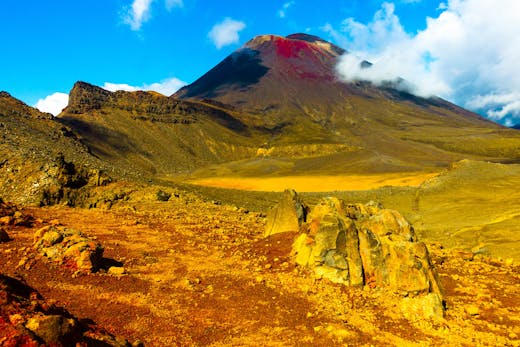 New Zealand
One of the few countries to have reported less than 2000 cases, New Zealand has been praised time and again for their strict health and hygiene rules. New Zealand's border is closed to most travelers and entry is strictly controlled. All arrivals are tested for COVID-19 and a 14-day managed quarantine or isolation is mandatory. New Zealand citizens, permanent residents, and residents with valid travel conditions returning to New Zealand are the only people who do not need approval from the Immigration Department before traveling.
Travel Restrictions in Americas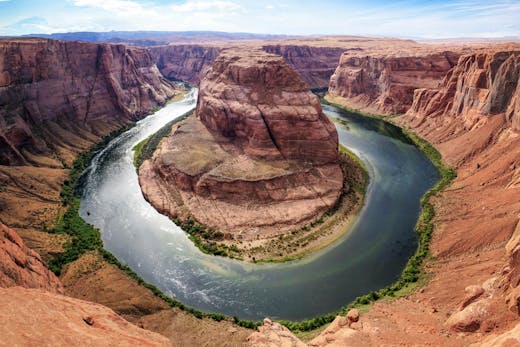 United States of America
The USA has been struggling to manage its exponentially increasing COVID cases and has hence only opened its borders to people for select countries. Residents of Australia, Chile, Japan, New Zealand, South Korea, and Canada (by air) are the only people allowed to visit the USA, but any travel to the USA is strictly not recommended until the cases reduce drastically. Further, only public spaces like libraries and parks and a few restaurants have reopened with limited capacity since the initial lockdown.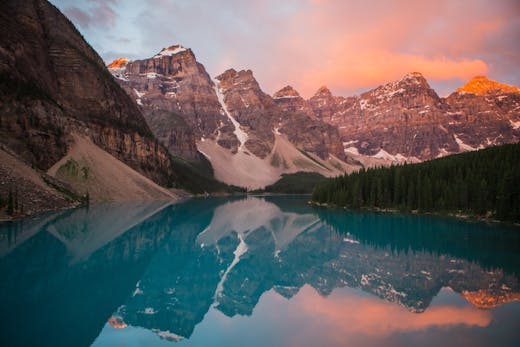 Canada
Canadian International borders are now closed for all non-essential travelers until further notice and residents of the country, healthcare workers, diplomats are the only people allowed to enter the country. However, domestic tourism is being encouraged as public places and a few tourist attractions reopened on June 3. Bars and restaurants have also reopened with limited capacity.
Attractions Reopening Around the World
---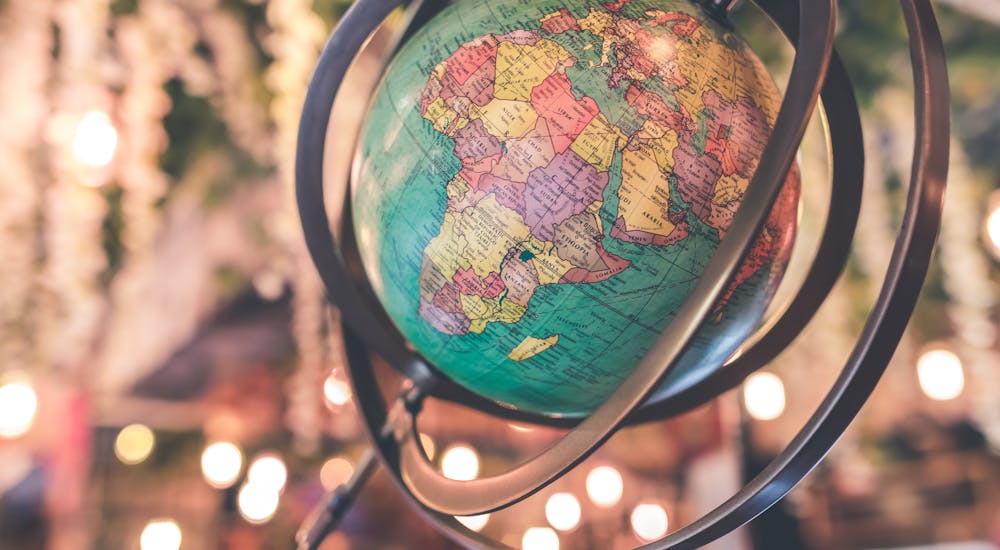 A majority of the top global attractions have been closed in an effort to mitigate the negative effects of the pandemic. Some of the attractions have never been closed for such a long duration in over 80 years, but things are getting better. However, over 500 attractions have reopened their gates to tourists, albeit with stringent health and safety protocols.
Rise of Domestic Tourism - Safest & Recommended Mode Of Travel
---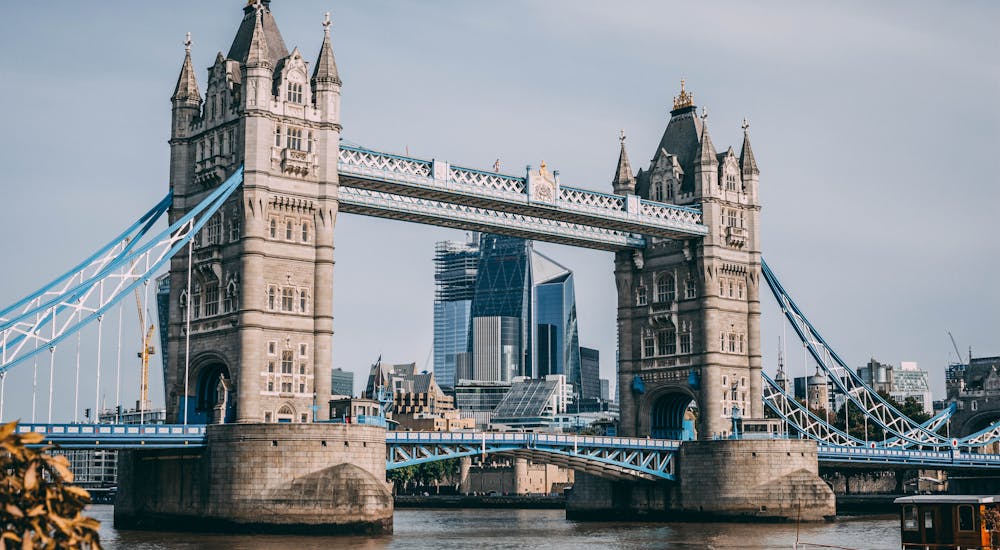 As countries ease lockdowns, travel within domestic boundaries is being encouraged before international travel so that enthusiasts can go on weekend getaways and short trips not too far from home. Outdoor spaces have more room for social distancing without much constraints leading to more than 70% of nature camps, hiking trails, adventure sports, national parks and beaches having reopened around the world.
While only 30% of nature parks & wildlife reserves have decided to reduce the visitor capacity, over 70% of museums & aquariums have limited the number of visitors allowed
As more and more travelers refrain from visiting international destinations in view of the recent coronavirus crisis and the subsequent uncertainty regarding the safety of air travel, domestic tourism will gain popularity. In the short-term, travelers will turn their focus to local destinations and will plan more trips within the border of their own countries. This can be seen in Google search trends across the globe.
Localization of travel and its implications
With the localization of travel, travelers who would have earlier chosen to visit an international destination will now choose to stay within the country. As a result, countries with a large international travel base will see a huge rise in their domestic tourism, as compared to the previous years.
Destinations that were previously unknown will now be discovered with more and more travelers searching for local experiences. This trend can be substantiated with the increase in the search rates of certain RV rentals, car rentals, adventure travel companies, and campgrounds websites. These businesses will benefit the most from this sudden rejuvenated interest in outdoor experiences. For example, we can see that despite the travel industry being hit the hardest, companies like Outdoorsy (RV rental) and Hipcamp (Camping experiences) have been seeing a surge in the number of people visiting their websites.
---
In conclusion, you can pretty much travel again anytime, but maybe not the same way like before the pandemic. Spontaneity may have to take a back seat and extensive planning will be paramount to your next vacation - booking tickets in advance, researching safe places to stay, eat and visit, finding the right flight deals and what not. Many countries are welcoming tourists with open arms, it's just the matter of finding the travel bubbles that are open to your home country and taking necessary precautions for a safe trip!