The most searched terms on the internet in recent times are probably "countries without quarantine upon arrival" or "where is it safe to travel to"! Everyone's craving a getaway and rightly so. We've all been cooped up within the four walls of our cosy homes and it's high time we stretched our legs. Summer is almost gone and autumn's the only hope before winter sets in. Thankfully quite a few countries around the world have opened up without mandatory quarantine upon entry! Depending on the region you'd like to visit, check out the complete list of quarantine-free countries you can travel to.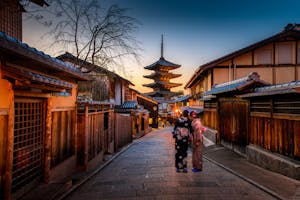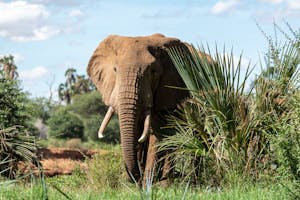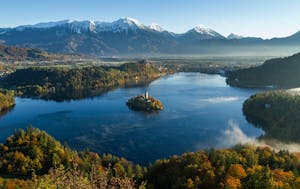 Asia
Countries in Asia like China, Japan, and South Korea were the first to be impacted by the COVID-19 pandemic and naturally, they've also been earlier to peak, earlier to flatten their curves, and, generally, earlier to reopen. However, this is not true for all of Asia, India for example is still battling one of the worst outbreaks. Countries like Maldives and Cambodia are however welcoming tourists now, with necessary precautions in place. As of June 2021, here are the countries that are quarantine free in Asia.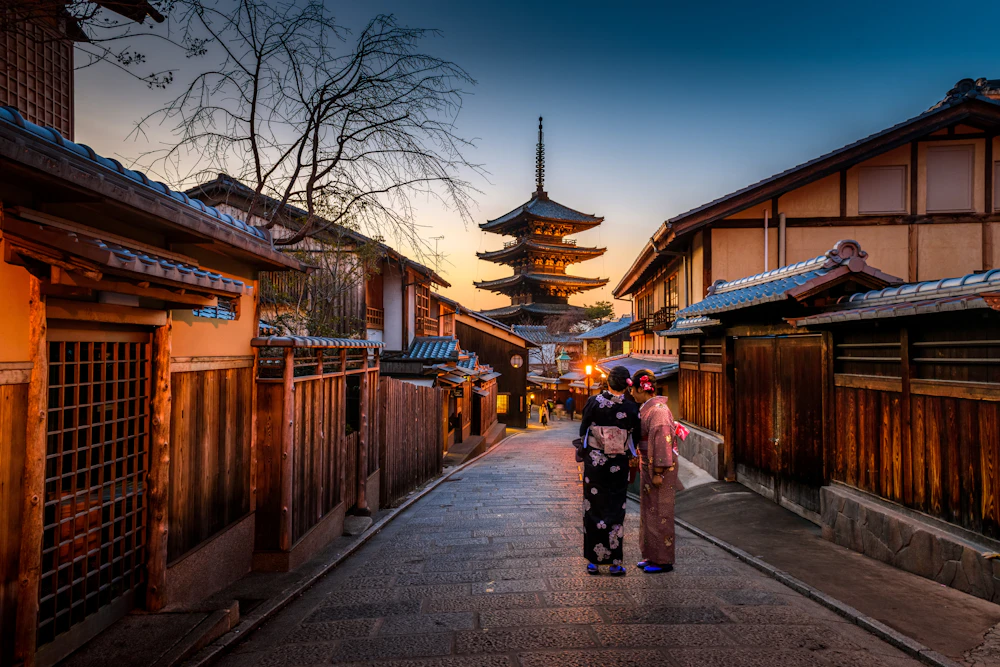 Cambodia
Cambodia is open to international tourists with no quarantine, provided they produce a negative PCR test results issued within 72 hours prior to arrival. Travelers will also be retested on arrival and as long as everyone on the same flight tests negative, no self-quarantine will be necessary. All foreign travelers will also be required to put down a $3,000 deposit upon entering the country, which will be used to cover a mandatory COVID-19 test at a government facility, potential treatment and quarantine stays (and even funeral services!) should one test positive.
Japan
While Japan's borders are still closed to 129 countries (including the USA), travel bubbles that allow visitors from Asian countries including China, Korea, Vietnam, Thailand and even Australia and New Zealand are being discussed. As long as a traveler is able to present a negative COVID-19 test and full itinerary of their trip upon arrival, they will be allowed to enter the country.
Read more about post-COVID travel to Japan
Maldives
Maldives will be granting only a 30-day tourist visa and travelers will be exempted form having to quarantine on arrival. Visitors will be restricted to resort islands and live-aboard boats until August. One will be required to fill out a health declaration card and practise social distancing and wear masks at all points during their stay on the islands. Travelers showing symptoms of infection will be tested at their own expense and should they test positive, they will be required to quarantine at their resort or a government-approved facility for 14 days.
Sri Lanka
Travelers arriving in Sri Lanka will have to follow stringent measures such as on arrival PCR test, enforced hygiene, a minimum stay of 5 days and social distancing protocols throughout their stay in the country. To ensure this, all travelers will be mandated to stay at government-approved accommodations and will be barred from using public transportation.
Turkey
If a traveler shows signs of infection upon arrival, they be sent to designated facilities for observation, testing and possibly quarantine. Turkey was one of the earliest countries to reopen borders, making it one of the only 3 countries to have resumed international flights by mid-June. One can expect temperature checks at the airport and voluntary COVID-19 tests for just $17. No prior health documentation is being required currently.
Read more about post-COVID travel to Turkey
Uzbekistan
The Uzbekistani government has so much faith in its newly enhanced sanitation regime that it is willing to pay individuals $3,000 USD if they travel to the country and contract COVID-19! Arrivals from low-risk countries such as China, Israel, Japan, and South Korea are permitted without restrictions. However, arrivals from the EU and UK are permitted to enter so long as they spend 14 days in self-isolation
United Arab Emirates
All travelers to UAE must have a valid health insurance policy and are required to fill out a Health Declaration Form prior to embarking. Health screenings will be conducted in the airport and mandatory quarantine will be imposed on those who test positive.
Africa
Africa contained the virus with a complete lockdown at the beginning of this pandemic. Now that numbers are relatively low across the continent, some countries have already reopened, with others planning to reopen responsibly. Here's the list of countries that do not require one to quarantine upon arrival in the African continent.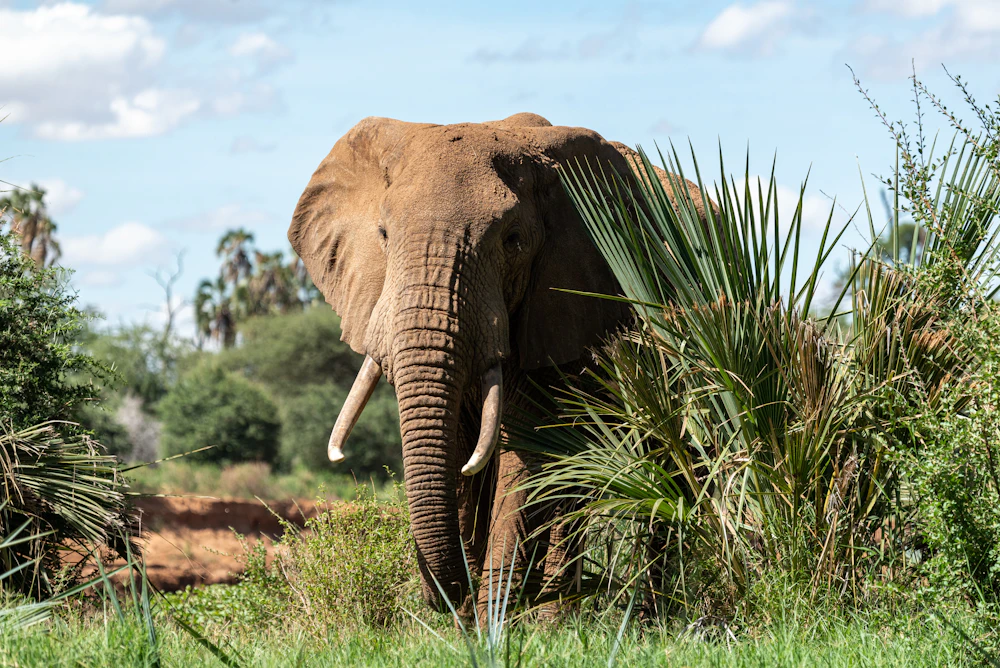 Egypt
Travelers entering Egypt will be required to fill out a health declaration card, have a valid health insurance and agree to have their temperature taken on arrival. Moreover, travelers are not allowed to travel independently around remote parts of the country and will be required to stick to tourist attractions.
Ethiopia
Passengers arriving in Ethiopia will need to produce a negative PCR test taken within 5 days of arrival. They will be retested upon arrival at their own expense as well. Those who do not bring a negative PCR test will have a mandatory quarantine at government designated hotels for 7 days at their own expense.
Liberia
Travelers arriving in Liberia need to bring a negative PCR test no older than 72 hours, undergo a temperature scan and health check, and could be tested again upon arrival. Anyone testing positive on arrival will be put into government quarantine for at least 14 days.
Rwanda
Those arriving in Rwanda will be required to take a PCR test in their own country within 72 hours of departure and have the negative results as proof. The results have to emailed to lab@rbc.gov.rw before departure and a copy must be brought along to show customs upon entry into Rwanda. Upon arrival, travelers will be tested again and the results will be available in around 8 hours.
Senegal
All arrivals into Senegal will require a health declaration form, a negative PCR test taken no longer than 7 days before arrival and medical screening at the airport.
Seychelles
Seychelles have reopened to tourists from 'low risk'- 17 countries and 'medium' risk - 20 countries with different entry requirements for each category. All visitors are required to bring a negative PCR test no older than 72 hours from date of travel. If they do not, a rapid test is approved. All passengers will also be subject to temperature scans, symptom checks and potentially random swabbings. Visitors are also required to ensure that accommodation bookings are made only at licensed accommodation establishments or liveaboards that have been certified by the Public Health Authority. Travel insurance with full medical coverage is a must too.
Sierra Leone
Those arriving in Sierra Leone have to obtain a travel authorization card from the government and a negative PCR test taken no longer than 72 hours before departure. Travelers will also need to pre-pay for testing on arrival.
Tanzania
While no mandatory quarantine period is required, temperature checks, mask wearing, and social distancing is in stringent effect throughout the nation. As of August 1st, the Tanzanian Health Ministry has put out a directive stating that all travelers entering Tanzania are now required to present a valid negative PCR test within 72 hours before travel.
Tunisia
Tunisia has a color-coded system based on risk assessment depending on which the measures upon arrival differ. Those from'Green' countries may enter with no testing or quarantines and just an online sanitary form, while 'Orange' countries will need to present a negative PCR test within 72 hours of departure.
Sign up for our monthly newsletter
Your dose of travel fix - from hacks and deals to travel tips and everything in between, delivered monthly to your inbox
Please enter a valid email
Unsubscribe anytime
Quarantine Free Countries Checker
Want to know the quarantine rules for the country you're planning to visit? Simply search on our live table (updated daily)
Europe
Most European countries are open to EU Nationals with a few exceptions that have reopened to travelers from around the world. Here's a complete list of countries that are now quarantine-free in Europe.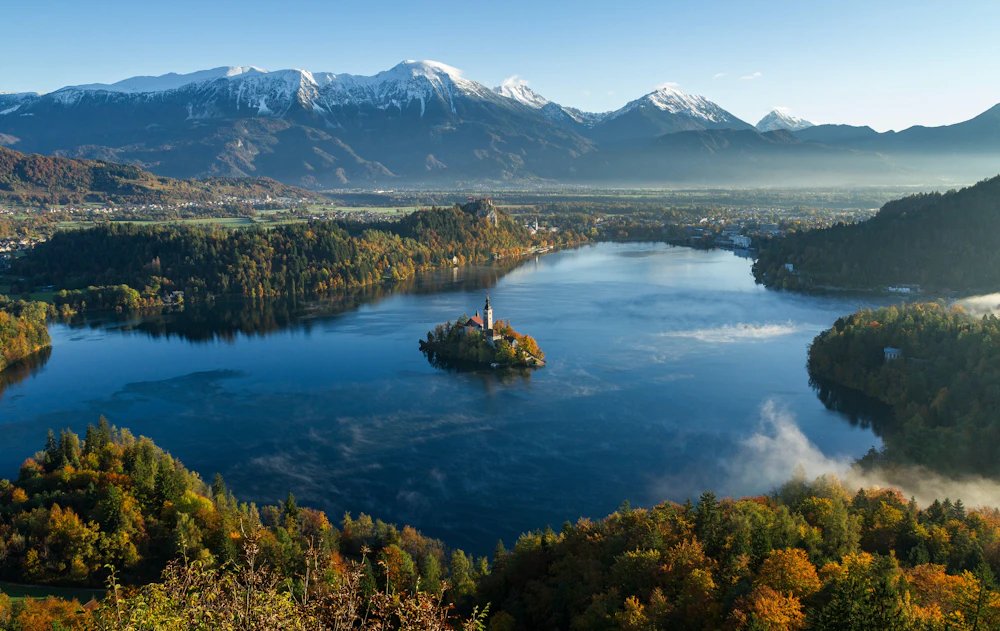 United Kingdom
Visitors to England from these 59 countries including France, Germany, Greece, Turkey, Japan, will not have to self isolate for 14 days. Those from countries not mentioned in the list will be subject to quarantine. UK has also reimposed a self-isolation order for those returning from Spain on July 24 and for Luxembourg on July 31.
Read more about post-COVID travel to United Kingdom
Denmark
Only travelers from Germany, Norway or Iceland are exempted from quarantine in Denmark.
Read more about post-COVID travel to Denmark
Austria
Except those from United Kingdom, Sweden, Spain and Portugal, travelers from all other EU countries are allowed to travel to Austria without any quarantine upon arrival. They also also do not have to produce medical certificates of any kind.
Read more about post-COVID travel to Austria
Belgium
Only travelers from EU countries do not have to undergo quarantine upon arrival in Belgium. Those from non-Schengen area, must self-isolate for 14 days.
Estonia
In Estonia, inbound travelers are subject to quarantine if they are arriving from countries with 15 to 25 cases per 100,000 people within the last 14 days.
Germany
Only those coming to Germany from EU countries as well as Iceland, Liechtenstein, Norway, Switzerland and the United Kingdom are exempted from a 14 day quarantine. Everyone else will have to undergo mandatory self-quarantine.
Read more about post-COVID travel to Germany
Iceland
Everyone entering Iceland can choose between a 14-day self-quarantine or a COVID-19 test. Should you test positive, you will be under institutional quarantine.
Italy
Travelers traveling to Italy from EU countries, the UK and Schengen countries will not be subject to quarantine. Everyone else arriving in Italy will have to undergo self-quarantine.
Read more about post-COVID travel to Italy
Portugal
Partial quarantine is in effect only in the islands of Azores and Madeira. However, if you have a negative test result or are willing to be tested on site, quarantine is not obliged.
Read more about post-COVID travel to Portugal
Luxembourg
Luxembourg's borders are open to everyone and citizens and tourists are encouraged to seek help if they believe they are at risk of contracting the infection.
Netherlands
Only those travelers coming from high-risk countries are subject to a 14-day quarantine.
Read more about post-COVID travel to Netherlands
Montenegro
Travelers coming from Albania, Austria, Bosnia and Herzegovina, Bulgaria, Czech Republic, Denmark, Estonia, Finland, Greece, Croatia, Ireland, Iceland, Cyprus, Kosovo, Latvia, , Lithuania, Luxembourg, Hungary, Malta, Monaco, Germany, Norway, Slovakia, Slovenia and Switzerland will not be subjected to quarantine. Everyone else will have to undergo 14 day self-quarantine.
Poland
Only EU citizens are exempted from quarantine upon arrival. For everyone else, 14 day self-isolation is mandated.
Read more about post-COVID travel to Poland
Slovakia
Travelers from Austria, Bulgaria, Croatia, Czech Republic, Germany, Greece, Hungary, Lichtenstein, Poland, Switzerland, Slovenia, Cyprus, Malta, Lithuania, Latvia, Estonia, Finland, Norway, Denmark, Iceland, Monaco, Montenegro, and the Faroe Islands are exempted from quarantine. Everyone else is mandated a 14 day self-isolation.
Switzerland
No quarantine measures are in place for people arriving in Switzerland, so long as they are free from the infection.
Hungary
Barring Slovenian and Serbian citizens traveling from Austria, Czech Republic, Slovakia, Croatia, Germany, Slovenia and Serbia. , all travelers to Hungary are subject to 14 day quarantine.
Americas
There are only a handful of countries in the Americas that do not have any quarantine restrictions in place. Here's the complete list.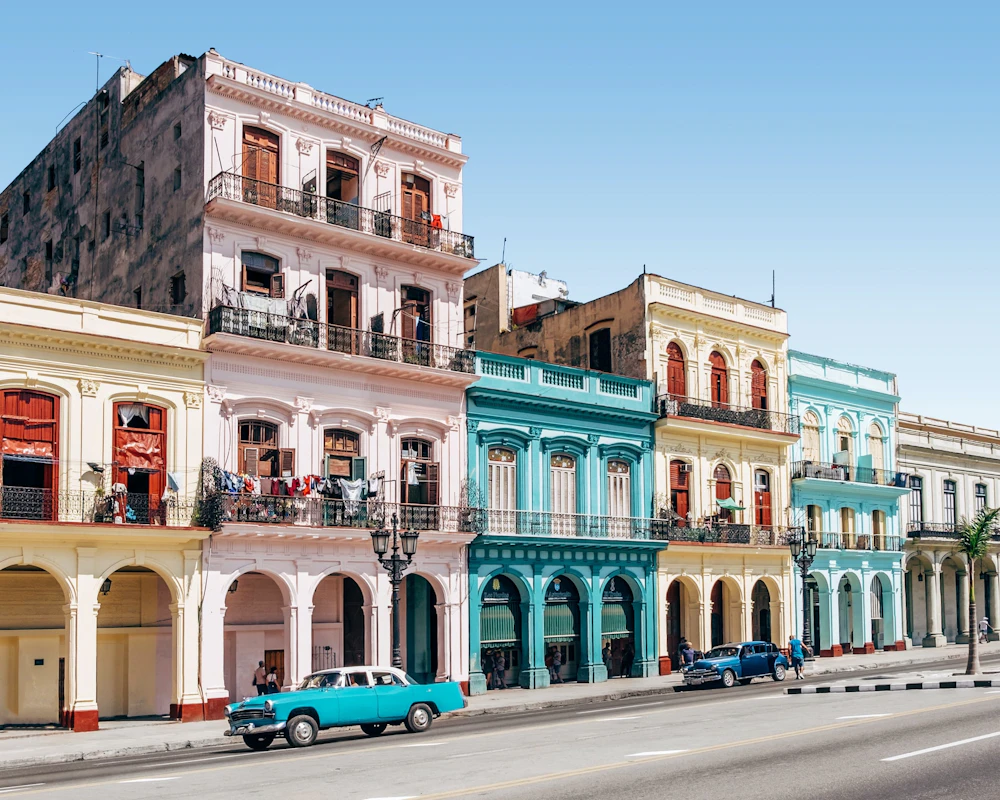 Mexico
In all of North America, Mexico is the only country open to international tourism. Travelers can fly to Mexico and visit select beaches, including the one in Los Cabos, with no mandatory quarantine period upon arrival. Those who exhibit symptoms are however encouraged to self-isolate for 14 days.
Read more about post-COVID travel to Mexico
Brazil
Brazil has lifted all its coronavirus-related entry regulations and reopened its borders. Travelers staying for up to 90 days must have proof of medical insurance coverage for the duration of their stay.
Nicaragua
Nicaragua does not have any entry restrictions, but arriving travelers must have a "negative for COVID-19" certificate, will be screened, and those showing symptoms will be quarantined.
Dominican Republic
Travelers arriving in the Dominican Republic must provide evidence of a negative PCR test result, taken no more than 5 days prior to their arrival date. Those who do not provide their own negative test result, the test will be conducted upon arrival. Should an individual test positive or exhibit coronavirus symptoms, then they will be isolated in specially prepared centers.
Jamaica
All travelers arriving to Jamaica are subject to medical screening upon arrival. Non-residents must have a travel authorization obtained before departure at and Jamaican residents must have a travel authorization obtained before departure. Visitors to Jamaica will be required to undergo a health screening, COVID-19 test and risk assessment upon arrival. They will be asked to remain in quarantine at their hotel/resort until the test results are returned. Any travelers testing positive for COVID-19 will be isolated either at their hotel/resort or in a government facility. Visitors will also be required to remain within the "COVID-19 Resilient Corridor," a defined geographical area within Jamaica designed for tourism purposes.
Quarantine Free Countries Checker
Want to know the quarantine rules for the country you're planning to visit? Simply search on our live table (updated daily).