A trip to London is only complete when you visit its dazzling array of historic and decorated tourist attractions, and Tower Bridge is one of them. It is easily one of the most iconic and legendary places one can visit when they are in Britain's capital city. The best part? You can complement your trip to the London Tower Bridge by indulging in a range of cuisines at one of the restaurants that are located nearby.
With its rich cultural heritage, London has been able to bring together a unique mix of traditional English favorites as well as contemporary international dishes. From classic fish and chips to Indian curries, authentic Chinese dim sum, and French pastries, London has loads to offer. Whether you are looking for a quick bite or a fine dining experience, there are plenty of options to delight your taste buds. Stick with us to find out our favorite Tower Bridge Restaurants.
Top 8 restaurants around Tower Bridge you must try:
The Ivy Tower Bridge
British brasserie with stunning river views
The Ivy Tower Bridge offers a surreal experience to all diners due to its elegant Parisian-style interiors and chic floor-to-ceiling glass windows. Enjoy the majestic view of the Tower Bridge and the Tower of London while you indulge in heavenly contemporary British cuisine and Asian-inspired meals. An all-day British brassiere located in the heart of London, the Ivy Tower Bridge is one of the best restaurants around some of London's most iconic attractions.
Cuisines: Contemporary British, modern European, Asian, vegan, vegetarian
Price for two: £35 to 50
Open Hours: 8:30 AM to 12 AM everyday
Fish and chips, Shepherd's pie, smoked salmon royale, rib-eye on the bone, steak tartare
Review of The Ivy Tower Bridge
Great location. Good place for a work lunch, but I would avoid the 13-14:00 times as it gets really busy. Some tables are not always placed in the best way and you might need to ask other guests to stand up to get out or back to your table. But the food is amazing and I do recommend keeping pace for desert!
Gaucho
Famous London Steakhouse Chain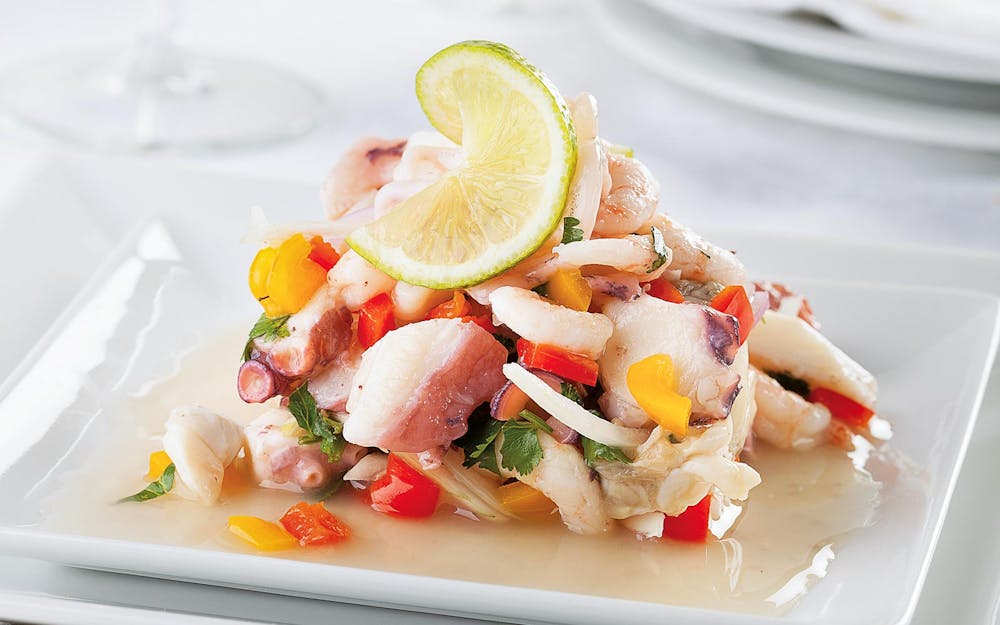 Gaucho identifies itself as a Latin American-inspired steak restaurant and is also one of the best restaurants located near the Tower Bridge in London. If you are looking to treat yourself, friends, or loved ones to some premium Argentian steaks and wine, Gaucho is the place to be. The restaurant is located between London's two timeless landmarks - Tower Bridge and London Bridge. Gaucho offers a perfect setting alongside the river Thames to enjoy the spectacular views of London while sipping on your favourite wine and relishing some of the best steaks in London.
Cuisines: Argentinian, Latin American
Price for two: £35 to 60
Open Hours: Sunday to Friday: 12 PM to 11 PM, Saturday: 11 AM to 11:30 PM
Shrimp ceviche, whole grilled seabass, Argentine wagyu, chorizo, Churrasco de Lomo
Review of Anu Narayan
Fantastic food, really couldn't fault any of it. We were walking past the restaurant and decided we fancied a steak dinner, and it was a great decision in the end! Our sirloin and ribeye steaks were cooked to perfection, the broccoli and mushroom sides were delicious and my partner really enjoyed the orange negroni. For me, the icing on the cake was the truffle butter I had with my steak... Delicious! Great service, fantastic food, and very memorable food. Would definitely come here again.
Bravas Tapas
Authentic Spanish Restaurant in London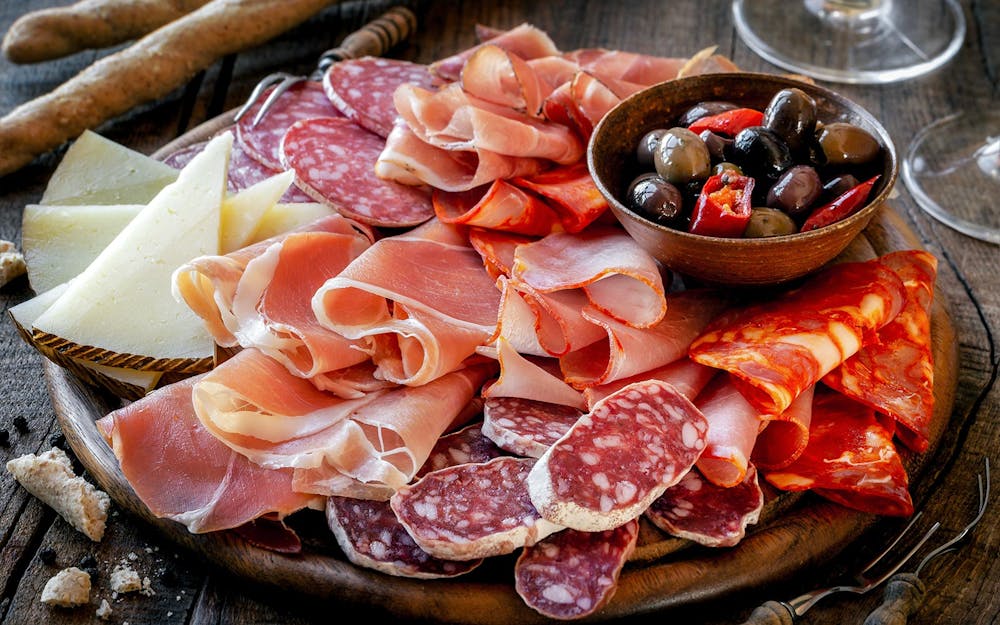 Bravas Tapas, as the name suggests is a Spanish tapas restaurant located close to the Tower Bridge in London. Catering to the noteworthy Spanish population in London, Bravas Tapas is an excellent dining option if you wish to treat your tastebuds to some delicious Spanish food. The rustic interiors coupled with a creative take on some of the most famous Spanish dishes make Bravas Tapas one of the best Tower Bridge restaurants. Further, guests can enjoy the beautiful views while sipping on some amazing Spanish wine at this legendary Spanish restaurant.
Cuisines: Mediterranean, European, Spanish, Vegan, vegetarian
Price for two: £35-50
Open Hours: Monday to Saturday: 12 PM to 9:30 PM, Sunday: 12 PM to 8:30 PM
Seared Mediterranean Seabass filet tapas, Grilled Octopus tapas, Roasted Iberian Pork Belly tapas, Moorish Spiced Lamb Chops tapas, Fresh Salmon 'Rulada' tapas
Review of Bravas Tapas
This restaurant has a special place in my heart. It's where I went on my first date with my current boyfriend and where we went back for our first anniversary. Our second anniversary is coming up soon and we will probably go there again. The food is delicious and really affordable. The atmosphere is so romantic whether you sit inside or outside. The only thing they fall short on is the desserts but that's just my personal taste. Will 100% go back and recommend this as probably one of the best tapas restaurants in London
Champor-Champor
Unique Thai-Malay restaurant near London Bridge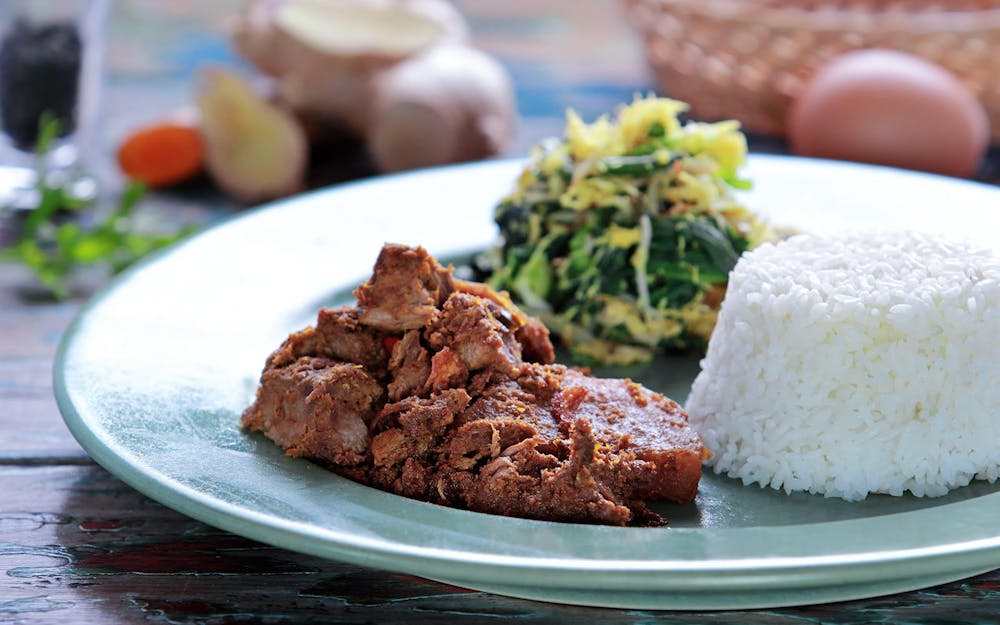 Champor-Champor takes you on a culinary trip all the way to Southeast Asia from the heart of London. It offers a very unique dining experience to guests who have a liking for spicy and flavour-packed Thai and Malay dishes. Loosely translated from Malay as "mix-and-match", the restaurant is an excellent dining option for couples and small groups.
Cuisines: Asian, Thai, Malay
Price for two: £50 to 70
Open Hours: Monday to Thursday: 12 PM to 3 PM and 6 PM to 10 PM Friday and Saturday: 12 PM to 3 PM and 5 PM to 10 PM, Sunday: 12 PM to 3 PM and 5 PM to 9 PM
Beef rendang, Massaman grilled chicken thigh curry with fried onions, Pan fried baby squids with garlic and peppercorn, Spicy grilled beef salad with herbs and sprinkled roasted rice, Chocolate and chilli cheesecake
Review of Champor-Champor
Amazing food, tasty and delicious. Huge king prawns that were like mini lobsters they were so big. We had a 6 pm reservation and were sat round the back where just 1 other table was situated. A shame as we had little to no atmosphere and would have liked to have sat in the main restaurant.
Sign up for our monthly newsletter
Your dose of travel fix - from hacks and deals to travel tips and everything in between, delivered monthly to your inbox
Please enter a valid email
Unsubscribe anytime
Gunpowder
Vibrant Indian eatery serving elevated dishes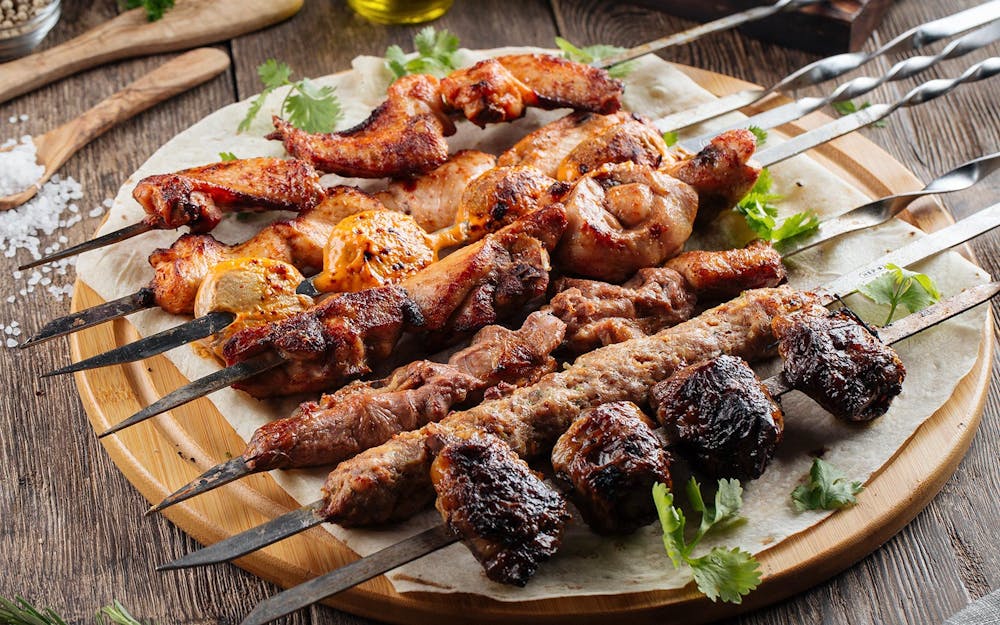 If you are looking for a truly special dining experience near the Tower Bridge area of London, you should consider visiting Gunpowder. You can relish and nibble at a plethora of Indian snacks, starters, and soulful curries that go beyond the traditional Chicken Tikka masala and Butter Chicken. Gunpowder serves authentic homestyle Indian dishes that are packed with flavour, spices, and masala - a well and truly wholesome dining experience in the heart of London.
Cuisines: Indian, South Asian
Price for two: £40 to 60
Open Hours: Monday to Thursday: 12 PM to 3 PM and 5:30 PM – 10 PM, Friday - Saturday: 11 AM – 10 PM, Sunday: 11 AM – 9 PM
Reshmi Beef Kebab Skewer, Goan Style Grilled Prawns, Konkani Butter Garlic Mussels, Grilled Summer Pumpkin w/ Chettinad Sauce and Toasted Coconut, Old Monk Rum Bread and Butter Pudding
Review of Gunpowder
Really good restaurant! The food was really tasty and some was spicy. We went for 4 small plates and 1 shared + dessert. The egg curry masala is really good and spicy and the tandoori chicken chop is mild and super yummy. We definitely recommend the Lamb chop and adding the yoghurt as a side. Overall it was a great dinner but it was a bit pricy.
Coppa Club
Contemporary glass space with a river view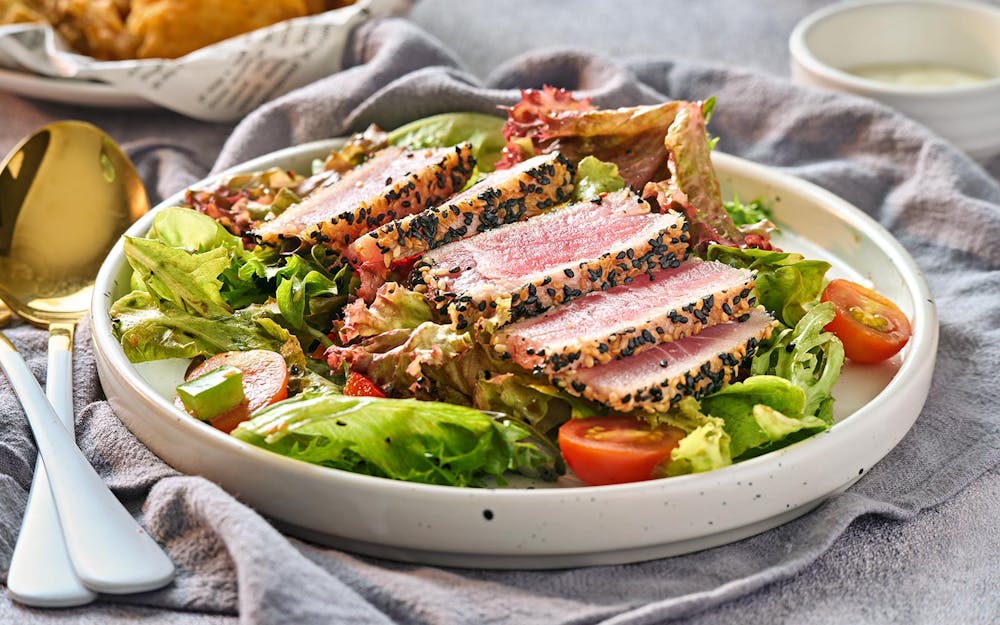 Located just a few steps away from the Tower Bridge, the Coppa Club is a perfect spot to gaze at the delightful Southbank skyline. You can choose to relax at the riverside terrace overlooking the beautiful city, lounge in the lounging area, or enjoy a post-work drink at the bar. Another highlight of this restaurant is the nice, cosy, and intimate dining experience in the heart of the British capital.
Cuisines: Modern European, Italian, Vegan
Price for two: £40 to 60
Open Hours: Monday to Thursday: 9 AM to 11 PM Friday to Saturday: 9 AM – 11:30 PM, Sunday: 9 AM – 10 PM
Tuscan fennel sausage ragu, Florentine, rare seared yellowfin tuna, club Ceasar salad, bucatini carbonara
Review of Coppa Club
I had wanted to come here for years, and so glad I was finally able to during such a nice day. I ate in one of the igloos, but it was a little too hot, so we moved to the other side and instead were treated to a great view of Tower Bridge. The food all looked and tasted amazing, and the staff were great. I really enjoyed the experience
Tavolino
Traditional Italian Restaurant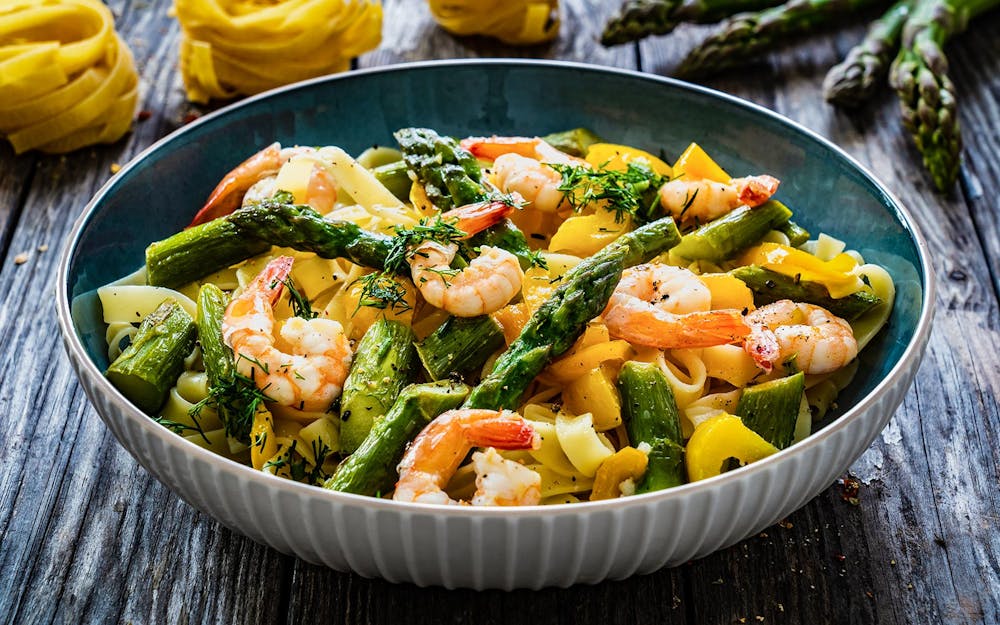 Tavolino is an Italian restaurant located on the banks of the river Thames overlooking the beautiful London city. Savour a wide range of hand-made slices of bread and ice creams made from top-notch ingredients sourced from the Tuscan region in Italy. Enjoy the jaw-dropping sights over the Thames while sipping on some of the most refreshing cocktails in this quaint little Italian restaurant near the Tower Bridge.
Cuisines: Italian, Vegan, Mediterranean
Price for two: £45 to 70
Open Hours: Sunday to Wednesday: 12 PM to 10 PM
Thursday to Saturday 12 PM to 10:30 PM
Garlic and oregano pizzetta, Tuna carpaccio, citrus and mascarpone, Wild red prawn and sundried tomato tagliatelle, Pan fried cod fillet, roast peppers, fennel and basil, Calabrese pizza
Review of Tavolino
Great views, excellent staff very polite and welcoming. Food was delicious, definitely would recommend. For us was more to celebrate a special date, but I would think it is affordable although totally worth it. Easy to get there, closest station would be London bridge and then a short walk along the river. Booking advisable.
Le Pont de la Tour
French restaurant with Thameside views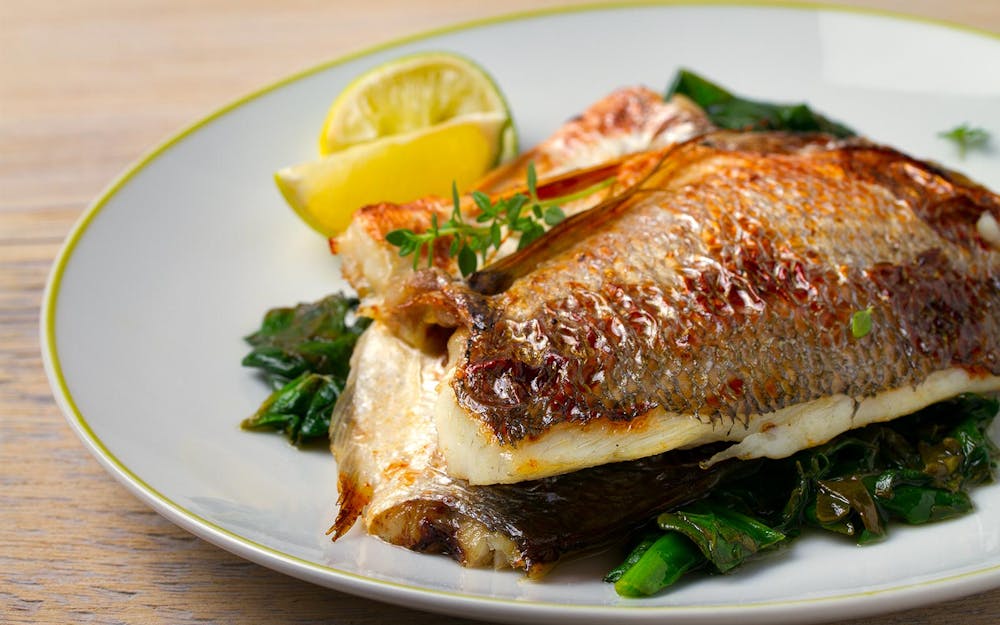 Le Pont de la Tour is a French restaurant situated in the legendary Butlers Wharf building overlooking the River Thames and a 3-minute walk from the Tower Bridge. The restaurant is known for its opulent, chic atmosphere and fine dining setting, offering a range of dishes from classic French cuisine topped with a modern twist. The menu features a variety of seafood dishes, along with a bunch of meat and vegetarian options, all cooked with high-quality and best ingredients.
Cuisines: French, European
Price for two: £70-100
Open Hours: Monday to Friday: 12 PM to 2:30 PM and 5:30 PM to 10 PM
Saturday: 12 PM to 3 PM
Sunday: 12 PM to 3:30 PM and 5:30 PM to 9 PM
Steamed fillet of bream, Pommes ecrasé, seaweed ketchup, clam chowder, Aged Longhorn beef tartare, smoked egg yolk, pommes gaufrette, Roast native lobster, garlic butter, sauce choron half, Crepes Suzette flambees au Grand Marnier, Roast chicken, Indian spices, braised carrot, yogurt, coriander, chicken jus
Review of Le Pont de la Tour
Lovely, romantic restaurant beside river Thames. To enjoy the wonderful view of Tower bridge with your friends. Savoury French food, attentive service, variety of wine selection. It definitely worth for what you pay. You can choose Bistro or fine dining.
Some of the best Tower Bride restaurants include The Ivy Tower Bridge, Gaucho, Champor-Champor, Gunpowder, Bravas Tapas, Le Pont de la Tour, Tavolino, and Coppa Club.
You do not need to buy a ticket to visit a Tower Bridge Restaurant. That said, we recommend you reserve a table before you visit a restaurant in the Tower Bridge area of London.
Typically, a fine dining experience at a Tower Bridge Restaurant could prove to be heavy on the pocket. However, there are plenty of budget-friendly and affordable dining options around the Tower Bridge.
Although there is no strict dress code at most Tower Bridge Restaurants, we recommend that you wear comfortable clothes and dress appropriately.
Although reserving a table at a Tower Bridge Restaurant is not mandatory, it is highly recommended to make a reservation in advance to find the best seats in the restaurant.
Unfortunately, Tower Bridge guided tours do not include a meal ticket to any of the Tower Bridge restaurants.
Recommended Tower Bridge Experiences
Best Tower Bridge Restaurants