Standing tall and proud above River Thames and a significant part of the twinkling London skyline is the Tower Bridge, one of London's most popular attractions.
With state-of-the-art bascules and engines, the Tower Bridge is one of the city's most defining landmarks, and it invites thousands of visitors every day. A visit to the bridge will transport you back in time to Victorian London. Get a close look at the Victorian engine rooms, the glass floors, and stunning panoramic views of the city.
There's much to marvel at and learn on your visit to Tower Bridge and the best way to have a wholesome experience is through a guided tour. Find out about the bridge's long past, its historic significance, how it operates, and other interesting facts from an expert local guide. We've put together everything you need to know about choosing a Tower Bridge guided tour. Let's begin!
Advantages of A Tower Bridge Guided Tour?
---
Expert guidance on your tour
Every landmark in London has a rich history within its walls - or in this case, its bascules. Hear all about the Tower Bridge from your guide, including interesting tidbits and historical anecdotes as you explore its hidden areas.
Access to exclusive behind-the-scenes areas
Although pedestrians are allowed to walk across the bridge, certain parts are accessible only through private tours. Get a close look at the Victorian engine rooms, glass floors, and more inside the Tower Bridge.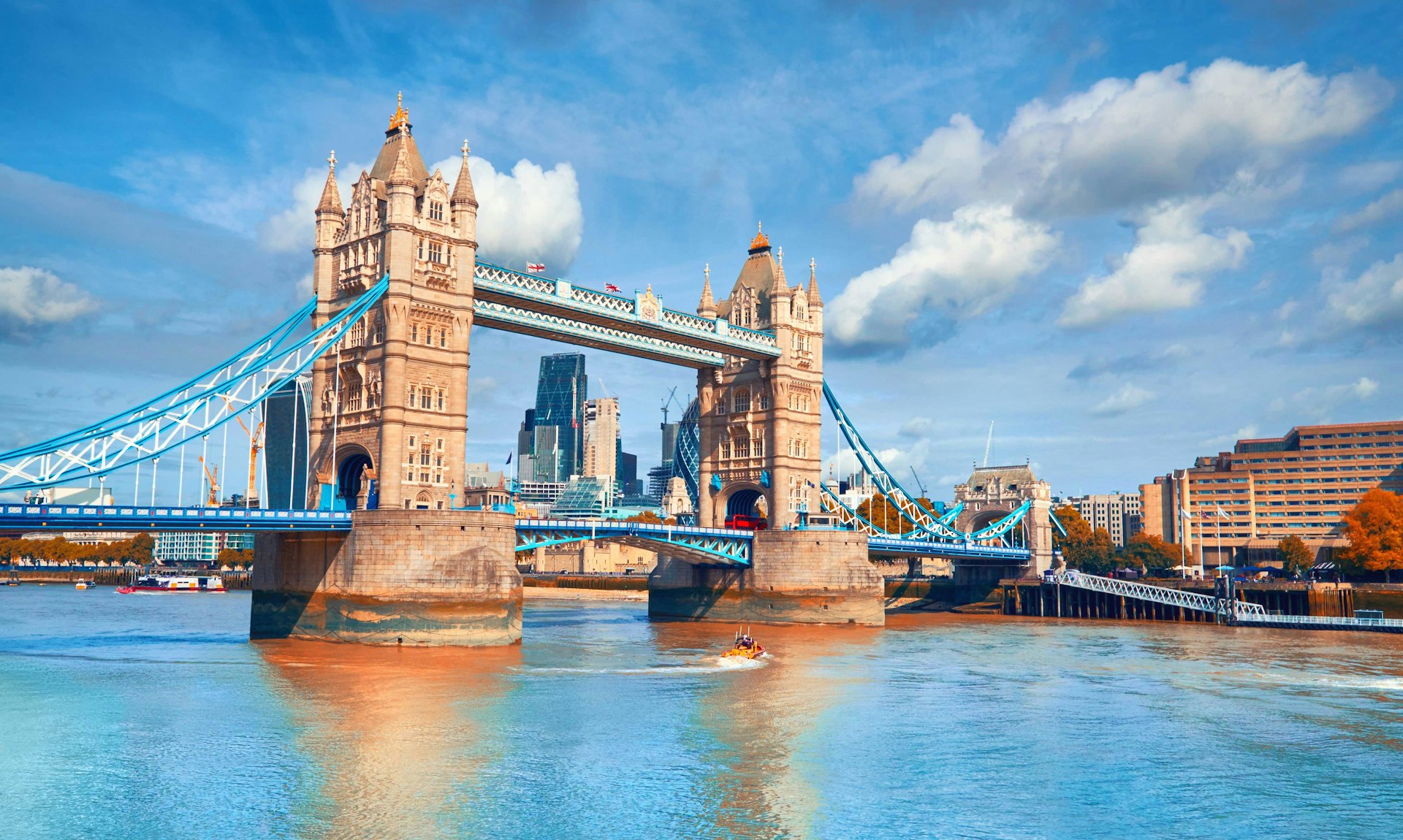 Tailor-made tours to suit your interests
Depending on who you're traveling with, you can choose from a range of tours: normal guided tours to private ones, exclusive family tours to British Sign Language tours, and then some.
Leave the planning to someone else
When you sign up for a guided tour, all you have to do is show up. Leave the planning and organising to your guide, so you can relax and enjoy the sights.
Make new friends in a new city
This is your chance to meet other tourists and get familiar with the local culture. Strike up an interesting conversation with your fellow tour mates and explore a new angle of touring London.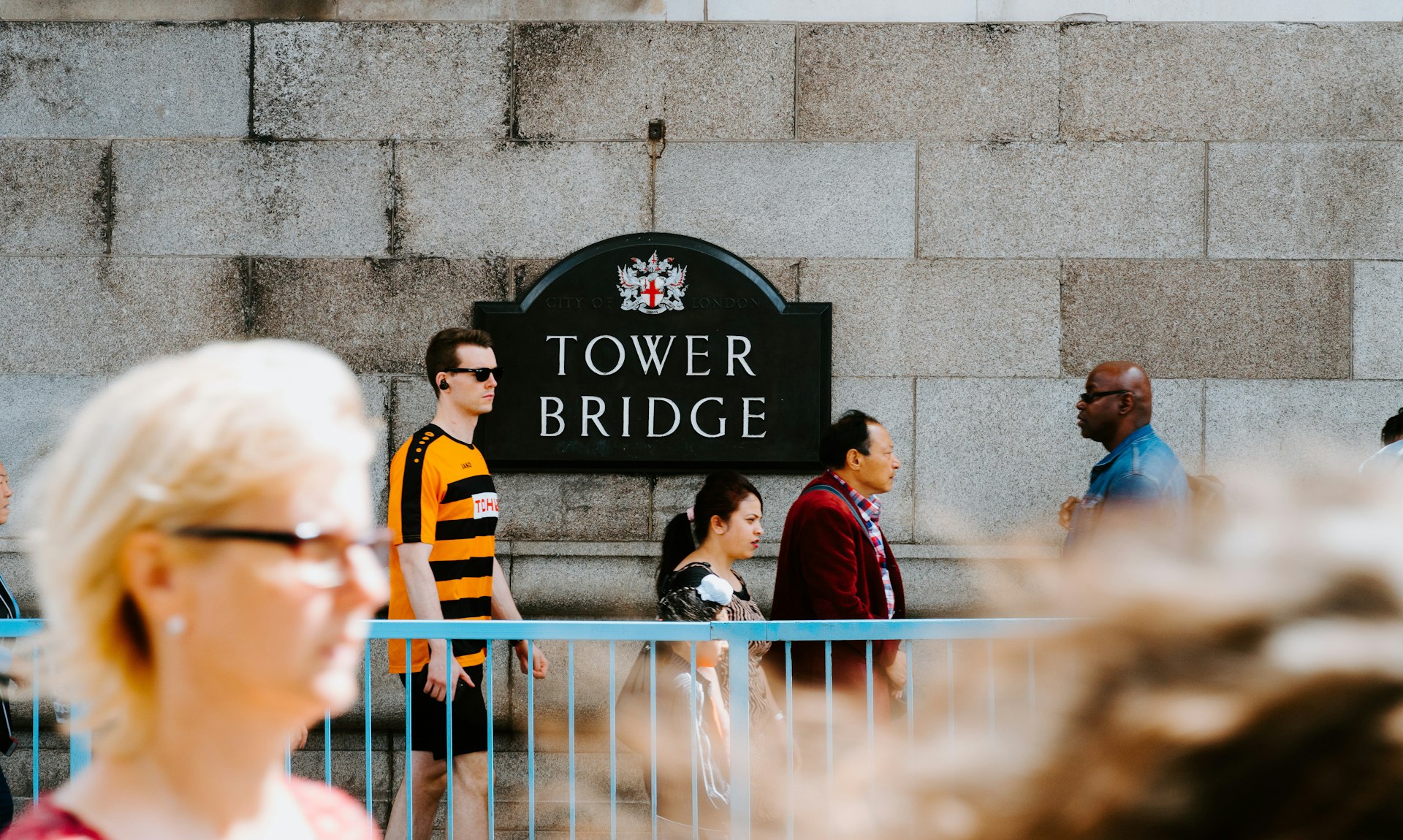 The Best Tower Bridge Tickets
---
The Tower Bridge in London is a world-famous bridge that spans over the River Thames and offers spectacular views of the cityscape. Visitors can explore the Victorian engine rooms, walk along the glass floor, or even take a boat ride underneath the bridge. Heading out to the bridge and soaking in the views by your self is the best way one can explore this beautiful structure.
Here are some of the best tickets you can find for the Tower Bridge in London.
Self-exploration Trip
Combo Trip

Tower Bridge London
How To Explore The Iconic Tower Bridge London
Find out about the bridge's long past, its historic significance, how it operates, and other interesting facts!
Tower Bridge Guided Tour
---
While the best way to explore the Tower Bridge is to take a stroll by yourself and walk around, there are some guided tours that you can make use of as well.
1

Quintessential Guided Tour
Enjoy a 90-minute tour led by an expert guide taking you through all the hidden areas inside the bridge. Explore the Walkways, Towers, and Engine Rooms as you learn about the history of the bridge and the people who built it. You can also choose a private tour if you're looking for something more exclusive.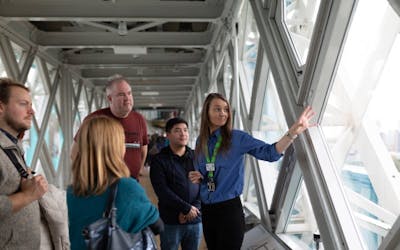 Tower Bridge guided tours have created the perfect tour tailor-made for families. Explore the Victorian Engine Rooms, Glass Walkways, and Towers in an interactive tour with your whole family. Make the most out of your visit to Tower Bridge with an expert guide telling you fun facts and stories about the history of the bridge.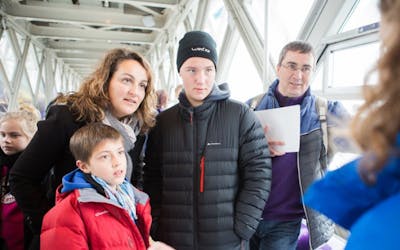 3

British Sign Language (BSL) Tours
Experience a guided tour of Tower Bridge with a local guide along with a British Sign Language accredited interpreter. Dive into the history of this iconic structure with interesting facts and stories to keep you entertained. Enjoy all that the bridge has to offer including parts that are not accessible to the public.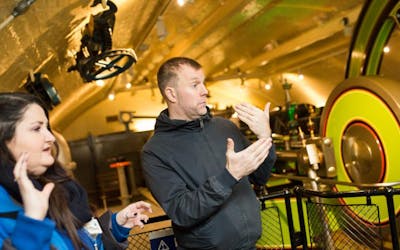 Gear up for an exclusive extended behind-the-scenes tour of hidden areas that are usually out of bounds to the general public. Explore the unseen areas of Tower Bridge on a rare 2 hour guided tour led by an expert guide. During your visit, you'll also have the opportunity to interact with your guide and ask questions.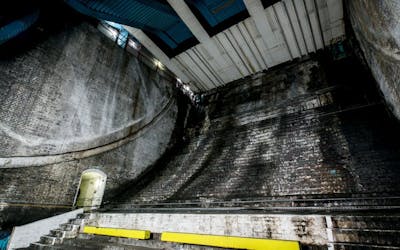 Tower Bridge Tours Deconstructed - A Typical Guided Tour Experience
---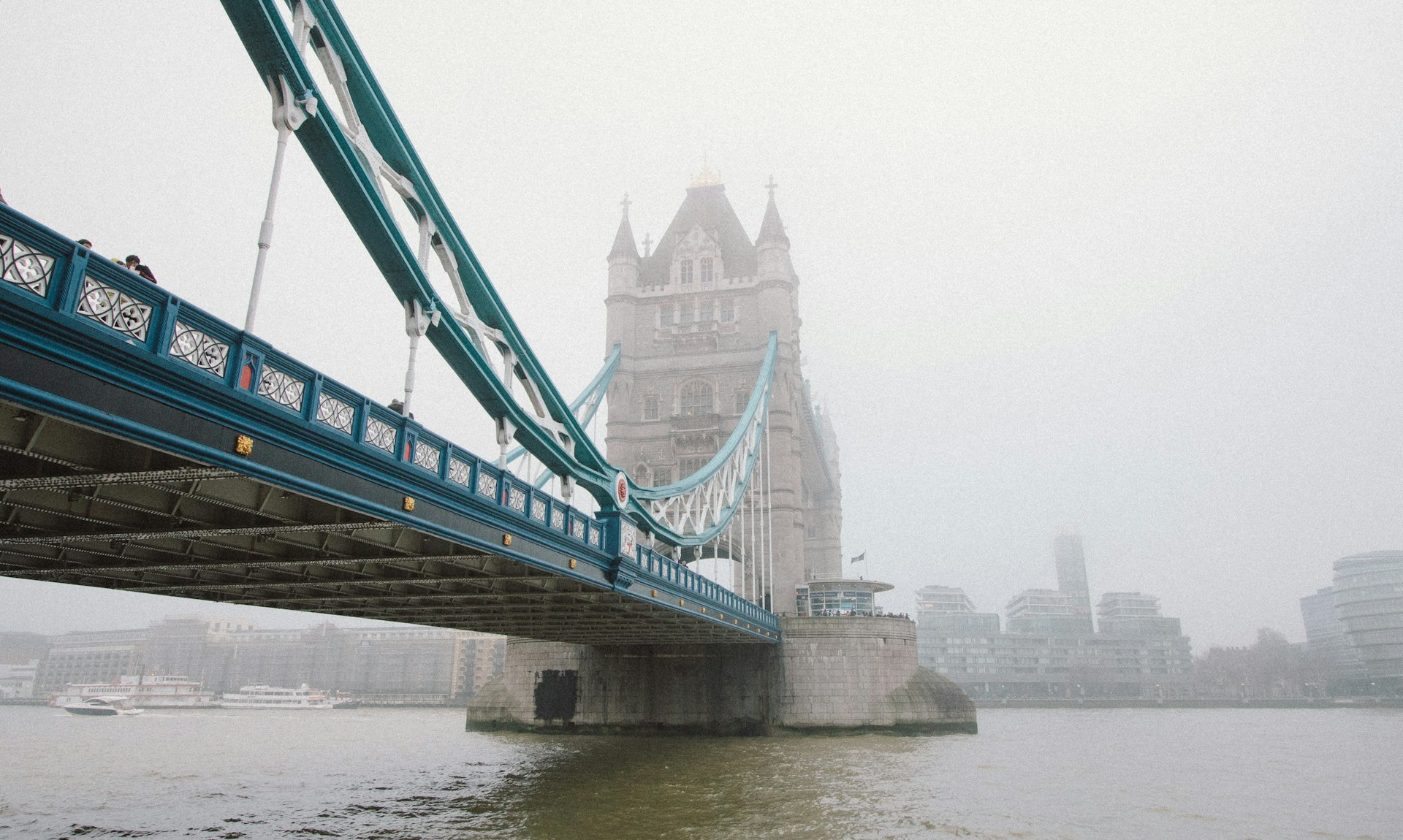 A Deep Dive Into British History
Discover the history of the Tower Bridge and those who built it as you enter the Tower Bridge. You'll find pictures, interesting stories, and factual information about the bridge as you walk through it.
The Stunning Glass Walkways
You will then be directed to the Glass Walkways where you can marvel at everything below you. The bridge is built 42 metres above the River Thames with stunning Neo-gothic architecture and design - specific to the Victorian era. As you walk across the glass floor, look across for unforgettable views of London including iconic landmarks like St. Paul's Cathedral, Tower of London, and more.
The Victorian Engine Rooms
Uncover the Victorian engine rooms that were once used to lift the bridge. Get a close look at what high-powered engines looked like centuries ago. Complete your tour by stopping at the gift shop and choosing a souvenir to remember your visit to Tower Bridge.
Are London's Tour Bridge Tours Worth The Hype?
---
London is filled with many historical landmarks, each with a unique story and a rich past - Tower Bridge being one of them. Listening to an expert guide talk you through its history and significance while you marvel at it in person, is something you don't want to compromise on.
The Tower Bridge guided tours are definitely worth exploring. You not only get to stand on one of the world's most stunning bridges but also learn about its history as you take a stroll across its glass floor and peak into its engine rooms. A guided tour of Tower Bridge will leave you with so much to take away, giving you a more meaningful experience.
Tower Bridge Practical Information
---
Opening Hours
Open daily from 9:30 AM - 6 PM (last admission at 5 PM).
Timings are subject to change. We recommend you check the timings on the official website on the day you head out.
Getting to the Tower Bridge
By Bus: Bus routes 15, 42, 78, 100, and 343 will take you to Tower Bridge.
By Car: The nearest car parks are Tower Hill Coach and Car Park, The Circle Car Park, Minories, and NCP car parks. All are within walking distance to Tower Bridge.
By Tube: The closest station is Tower Hill, which is a 7-minute walk from Tower Bridge. Tubes to this station can be caught on both the District and Circle lines.
By Taxi: You can call a local taxi or Uber and get off at Tower Bridge.
Alternatively, you can walk, cycle, or take a riverboat to Tower Bridge. This lets you enjoy the River Thames before you get to Tower Bridge.
Tower Bridge Tours: Travel Tips
---
Here are some handy tips to keep in mind while booking your Acropolis tour:
If you want to avoid large crowds, get there as soon as it opens or just before the last admission.
Traveling with the kids? Choose the exclusive family tour for a more intimate experience.
Make a day out of your visit and head to the nearby attractions after your Tower Bridge guided tour. You can visit the Tower of London, The Shard, Shakespeare's Globe, and many other popular attractions.
If you have the time, take a walk along the River Thames to get to Tower Bridge. Enjoy picturesque views as you stroll down the side of the river and stop to take some pictures along the way.
Tours are also available in British Sign Language (BSL) for those who may need it with live interpretation throughout the tour.
FAQs
---
What is the best Tower Bridge guided tour for budget travelers?
Which Tower Bridge guided tour should I choose while traveling with children?
How long does the Tower Bridge guided tour last for?
What time does the Tower Bridge tour start?
Can I book a private tour just for myself?
Ready to explore the rest of London?
---
Find out the best things to do in London and plan your visit like pro!
Check out our comprehensive London Travel Guide packed with itineraries, tours, culture trips, best hotels, restaurants and a lot more.