Get ready to dive into a world of awe-inspiring art and captivating history at the legendary Borghese Gallery in Rome. Formerly home to the Borghese family, the beautiful 17th-century villa transformed into a gallery is a must-visit when in Rome.
Home to masterpieces by renowned artists like Titian, Caravaggio, Raphael and Bernini, this iconic museum promises an unforgettable cultural experience. In this guide, we'll unveil 5 tried and tested hacks that will help you skip the long lines and make the most of your visit.
5 Hacks to Skip the Lines:
---
1. Grab Skip-the-Line Tickets in Advance
Don't let the queues dampen your spirits. Purchase skip-the-line tickets online ahead of time and sail past the ticketing chaos, heading straight to the entrance like a VIP.
2. Roma Pass or Rome Tourist Card
Unlock convenience and savings with the Roma Pass or Rome Tourist Card. Note, with the Roma Pass or Rome Tourist Card, you will have to book your slot online and in advance. These power-packed options offer not only skip-the-line access but also free entry to multiple attractions, giving you more bang for your buck.
3. Guided Tours: Line Avoidance + Expert Insights:
Want to level up your experience? Join a guided tour! Skilled guides will whisk you through the gallery, regaling you with fascinating stories and insider information while bypassing all those long lines.
Instead of choosing between a guided tour and a skip-the-line ticket, choose a Borghese skip the line guided tour that includes both! This way you get the perks of both where you save time and have a more meaningful experience.
4. Strategize Your Visit Timing:
Time is of the essence. Arrive early or later in the day to beat the rush. Weekdays and off-peak seasons are your secret weapons for a crowd-free exploration.
5. Sweet Treat: Discover the Enchanting Villa Borghese Gardens:
While awaiting your entry time, immerse yourself in the beauty of the Villa Borghese Gardens. Stroll through this verdant oasis, soak up the serene atmosphere, and fuel your excitement before stepping into the gallery.
BONUS: Skip the line experience at Borghese Deconstructed
---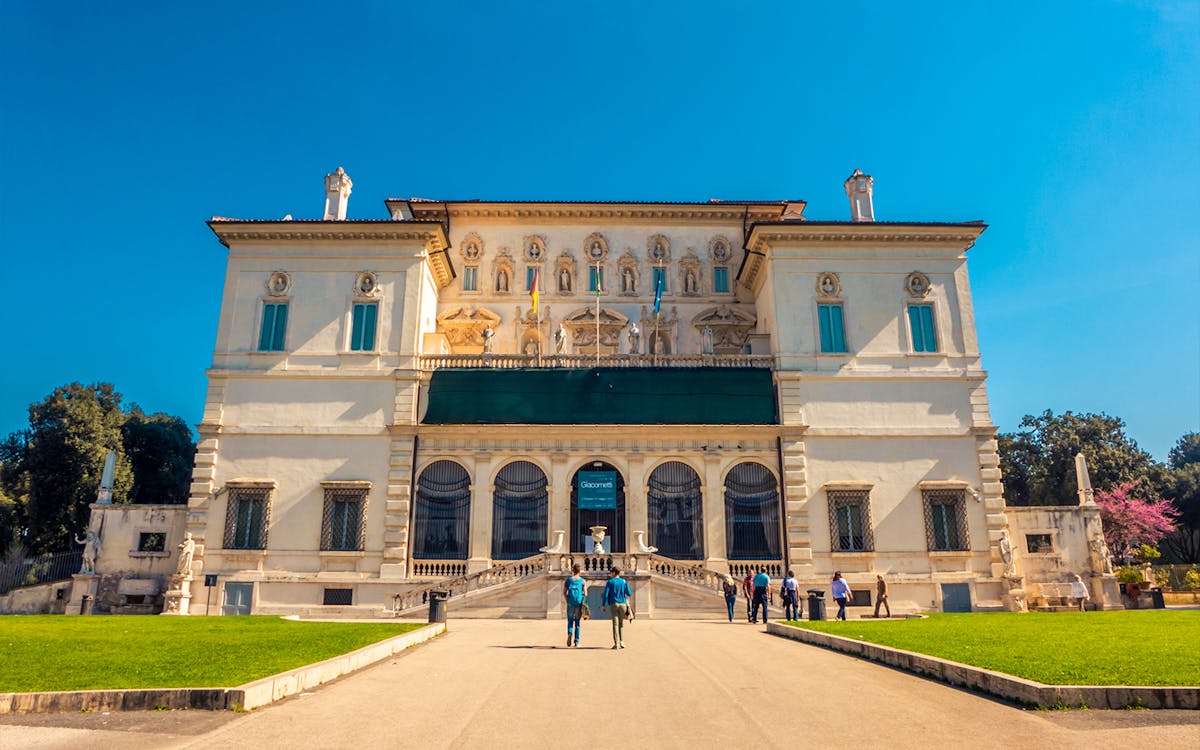 Once you meet your guide, you will head past the long waiting lines and enjoy priority access into Borghese Gallery. Step into a 17th-century villa teeming with elegant art and sculptures set against mosaic walls, all collected by the wealthy Borghese family.
There are 20 rooms in total, each with a large stunning masterpiece at its center and multiple paintings and smaller sculptures around the room. Learn about the significance of the art pieces and the artist behind them from your expert guide. Some of the most renowned artists in Roman history have fascinating stories waiting to be told. Take a stroll through all the marvelous rooms of the Borghese family adorned with splendid frescoes as you find out their unique stories and secrets.
A few must-see artworks in the gallery are the Young Woman with Unicorn and Deposition by Raphael, Apollo and Daphne and the Rape of Proserpina by Bernini, David with the Head of Goliath by Caravaggio, Melissa by Dosso Dossi, and Sleeping Hermaphrodite by Bernini.
Essential Guide to Borghese Gallery
---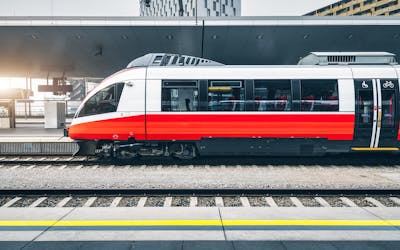 1. Bus: Bus route 116 stops at Galleria Borghese. Alternatively, you can take bus route 910 and get off at Pinciana/Museo Borghese stop.
2. Metro: If you're traveling by metro, take line A and get off at Piazza di Spagna.
3. Car: The closest car parks to Borghese gallery are at Via Sardegna, Parcheggio Via Adda, and Parcheggio Mangili.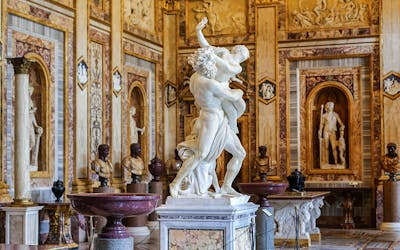 Timings
The Borghese Gallery opening hours are as follows:
Tuesday to Sunday - 9.00 AM to 7.00 PM
Last Admission at 5.45 PM
Closed on Mondays, 25 December and 1st January
Maximum 360 people are allowed inside Borghese Gallery every two hours. The time slots are 9 to 11 AM, 11 AM to 1 PM, 1 to 3 PM, 3 to 5 PM and 5 to 7 PM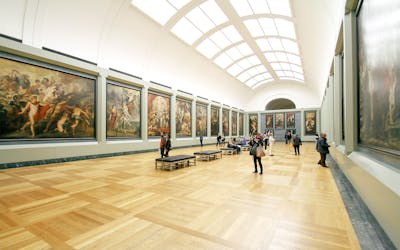 Large bags are not allowed inside Borghese Gallery. You can access the lockers outside at the luggage counters.
Photography is allowed inside Borghese Gallery but use of flash or selfie-stick is prohibited.
Tickets once bought cannot be cancellend, amended or rescheduled.
There is no entry fee for people with reduced mobility and for anyone under 18.
FAQs
---
To ensure the safety of the artworks and a smooth flow of visitors, large backpacks and bags are not allowed inside the Borghese Gallery. However, you can store them in the provided lockers or coat check area.
No, outside food or drinks are not permitted inside the gallery. However, there is a café where you can enjoy a snack or a refreshing beverage during your visit.
The recommended time for a visit to the gallery is about two hours. This allows you to appreciate the art at a leisurely pace without feeling rushed. Remember to allocate additional time if you plan to explore the Villa Borghese Gardens as well.
While it's highly recommended to book skip-the-line tickets online in advance to guarantee entry, a limited number of tickets may be available for purchase on-site. However, availability cannot be guaranteed, especially during peak seasons.
The Borghese Gallery follows a specific path for visitors to ensure a smooth flow and optimal viewing experience. It's best to follow the suggested route provided by the gallery, allowing you to see the artworks in a logical and chronological order.
Yes, the Borghese Gallery offers guided tours designed specifically for families and children. These tours provide engaging and educational experiences, making the artworks more accessible and enjoyable for young visitors.
Skip the Lines: Borghese Gallery Guide