Rome, the captivating capital of Italy, needs no introduction when it comes to its historical significance, awe-inspiring architecture, and cultural treasures. But beyond its renowned landmarks and ancient ruins, Rome offers a shopping experience like no other. From grand fashion avenues to artisanal crafts, bustling markets to hidden boutiques, the city presents a retail paradise that harmoniously blends its rich heritage with contemporary allure. Here's why shopping in this vibrant city is an experience that should not be missed.
Rome boasts a variety of shopping avenues, each offering a unique experience. Here are what they look like:
High-End Fashion
---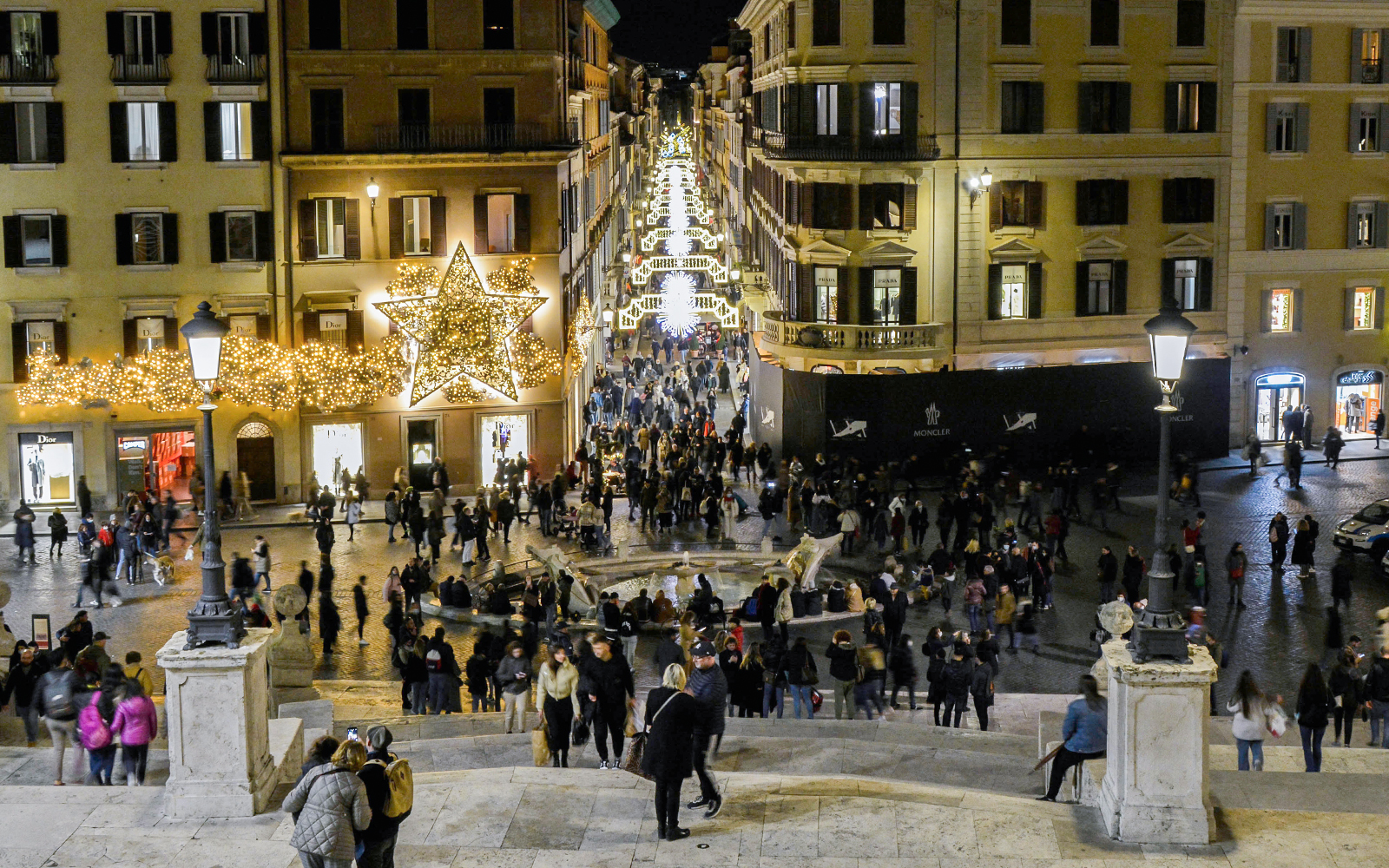 Rome's fashion scene is synonymous with elegance, luxury, and timeless style. Via dei Condotti, located near the Spanish Steps, stands as the epitome of high-end fashion. Here, you'll find renowned fashion houses like Gucci, Prada, and Bulgari showcasing their exquisite creations. Indulge in haute couture, sophisticated accessories, and statement pieces that define Rome's fashion allure.
What to Buy: Luxury fashion items, designer accessories, and high-end jewelry. Estimated Price Range: Expect to invest a significant amount of money for high-end fashion, with prices varying based on the brand and item.
Designer Outlets
---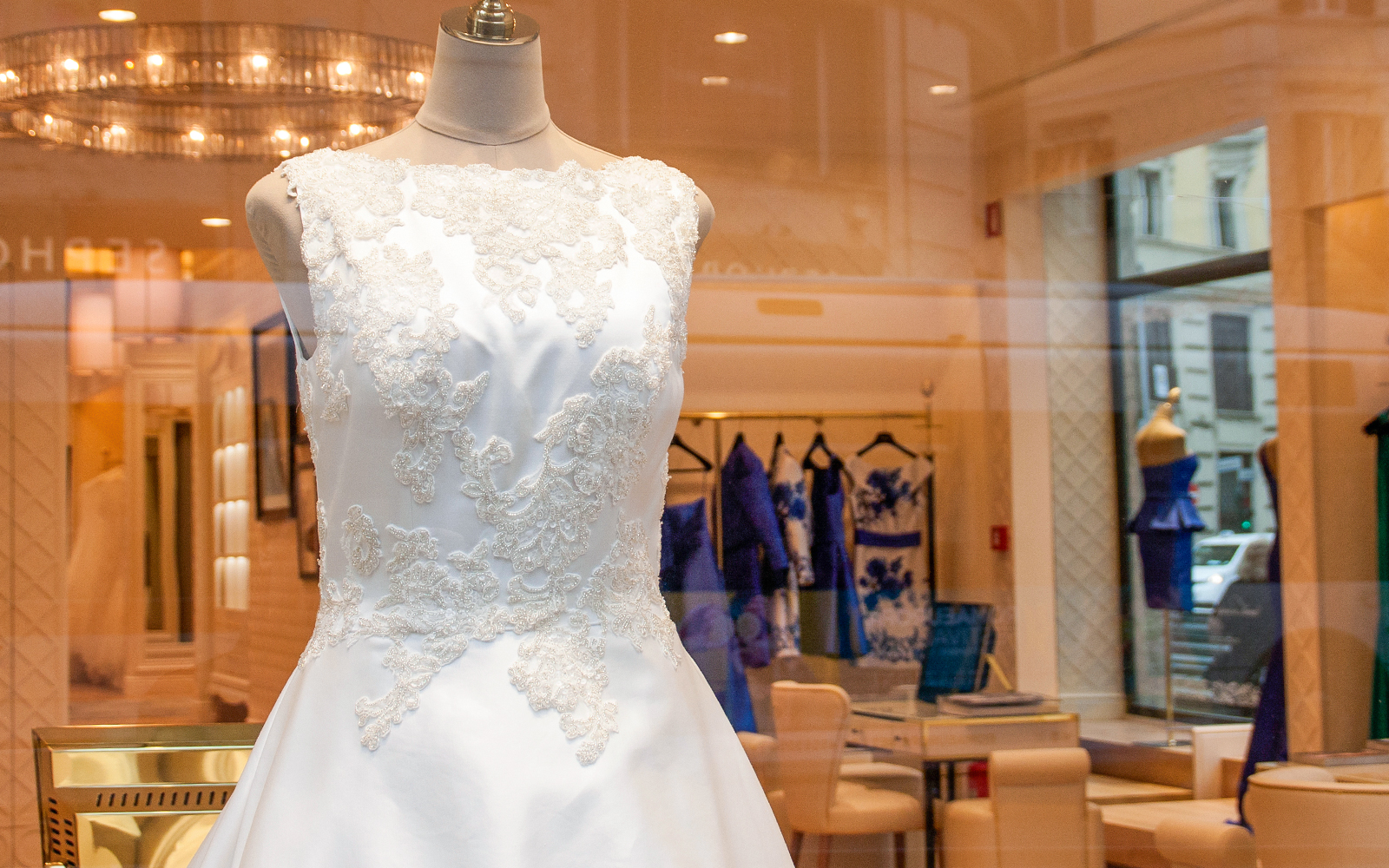 For those seeking luxury at more affordable prices, Rome offers designer outlet malls that present an opportunity to acquire coveted brands at discounted rates. Castel Romano Designer Outlet, situated just outside the city, is a prime destination for designer deals. Discover a wide range of renowned brands, including Armani, Versace, and Dolce & Gabbana, at more accessible price points.
What to Buy: Designer clothing, accessories, and footwear at discounted prices. Estimated Price Range: Budget around €100-€300 for a satisfying shopping experience at these outlets.
Artisanal Crafts and Souvenirs
---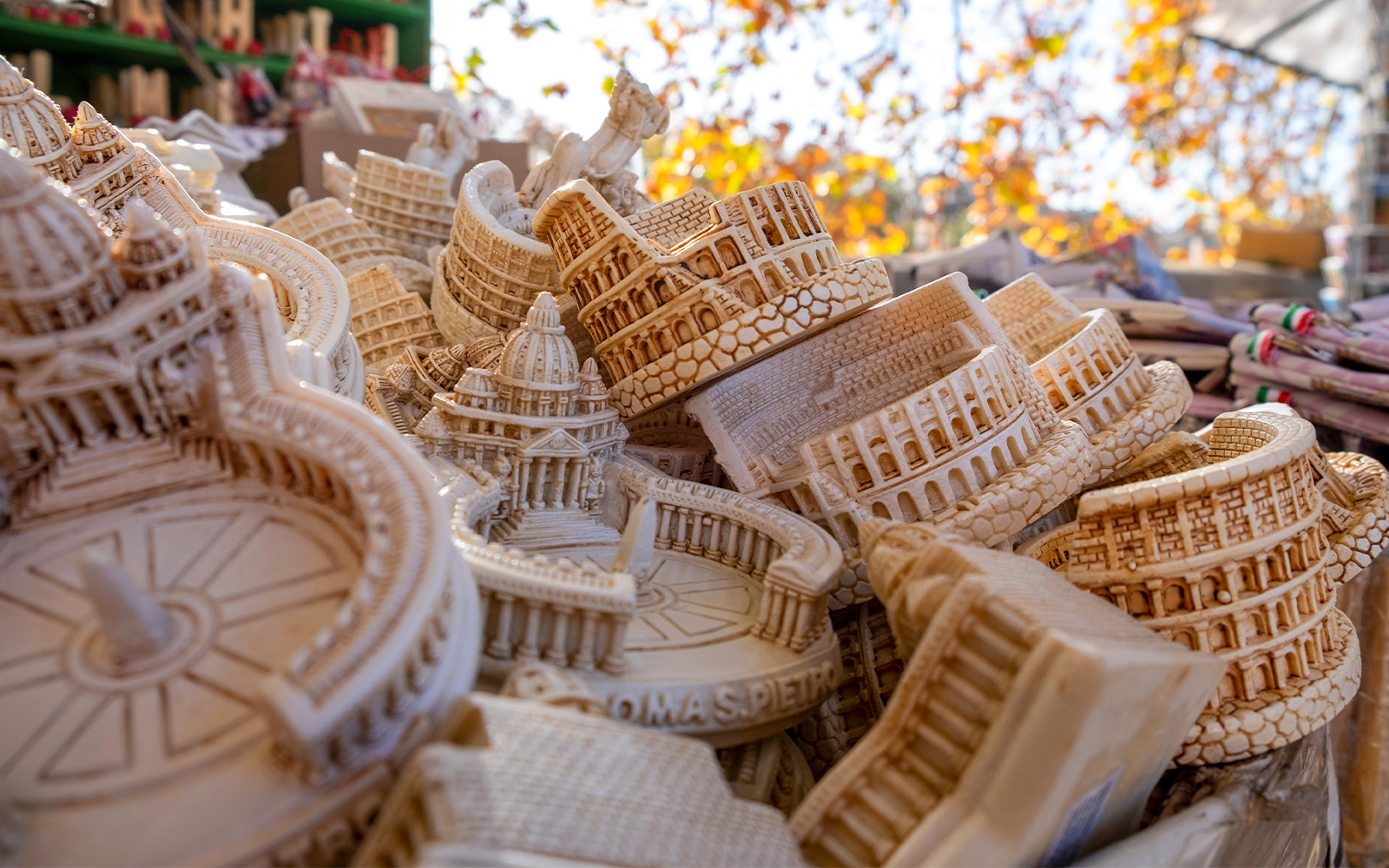 Rome's artisanal heritage is deeply ingrained in its shopping scene, offering a wealth of unique crafts and souvenirs. The Trastevere neighborhood, with its narrow streets and bohemian atmosphere, is a treasure trove for artisanal delights. Discover handcrafted jewelry, ceramics, leather goods, and artwork that encapsulate the spirit of Rome's artistic traditions.
What to Buy: Handmade jewelry, ceramics, leather goods, and artwork. Estimated Price Range: Prices can range from €10 to €200, depending on the item's intricacy and craftsmanship.
Souvenir Shopping
---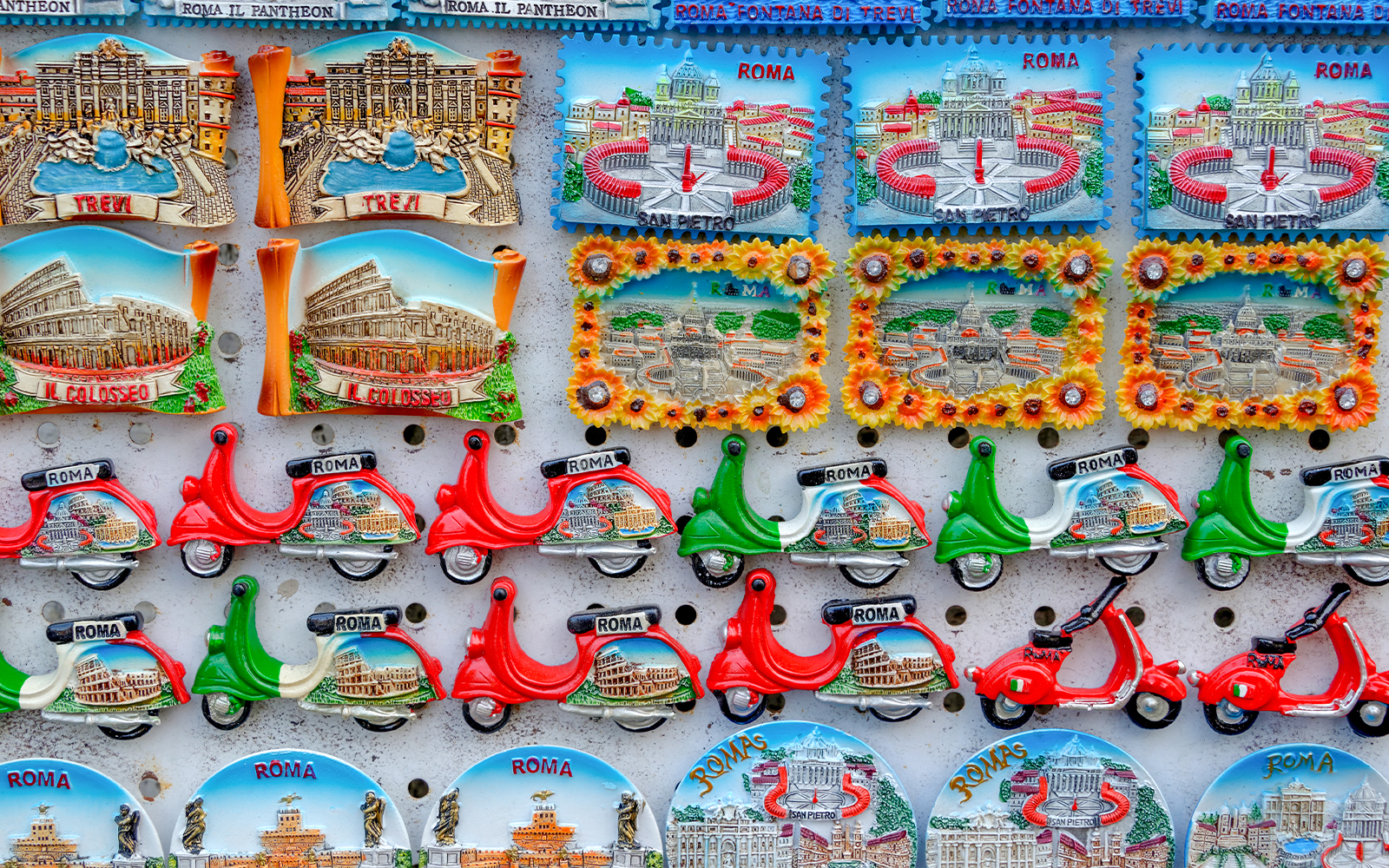 Explore the vibrant stalls surrounding the iconic Piazza Navona and find handmade crafts, paintings, and unique souvenirs that capture the essence of Rome. Campo de' Fiori Market: Immerse yourself in the bustling atmosphere of this daily market, offering Italian spices, olive oils, wines, and other gourmet products that embody the flavors of Rome.
Gourmet Food and Markets
---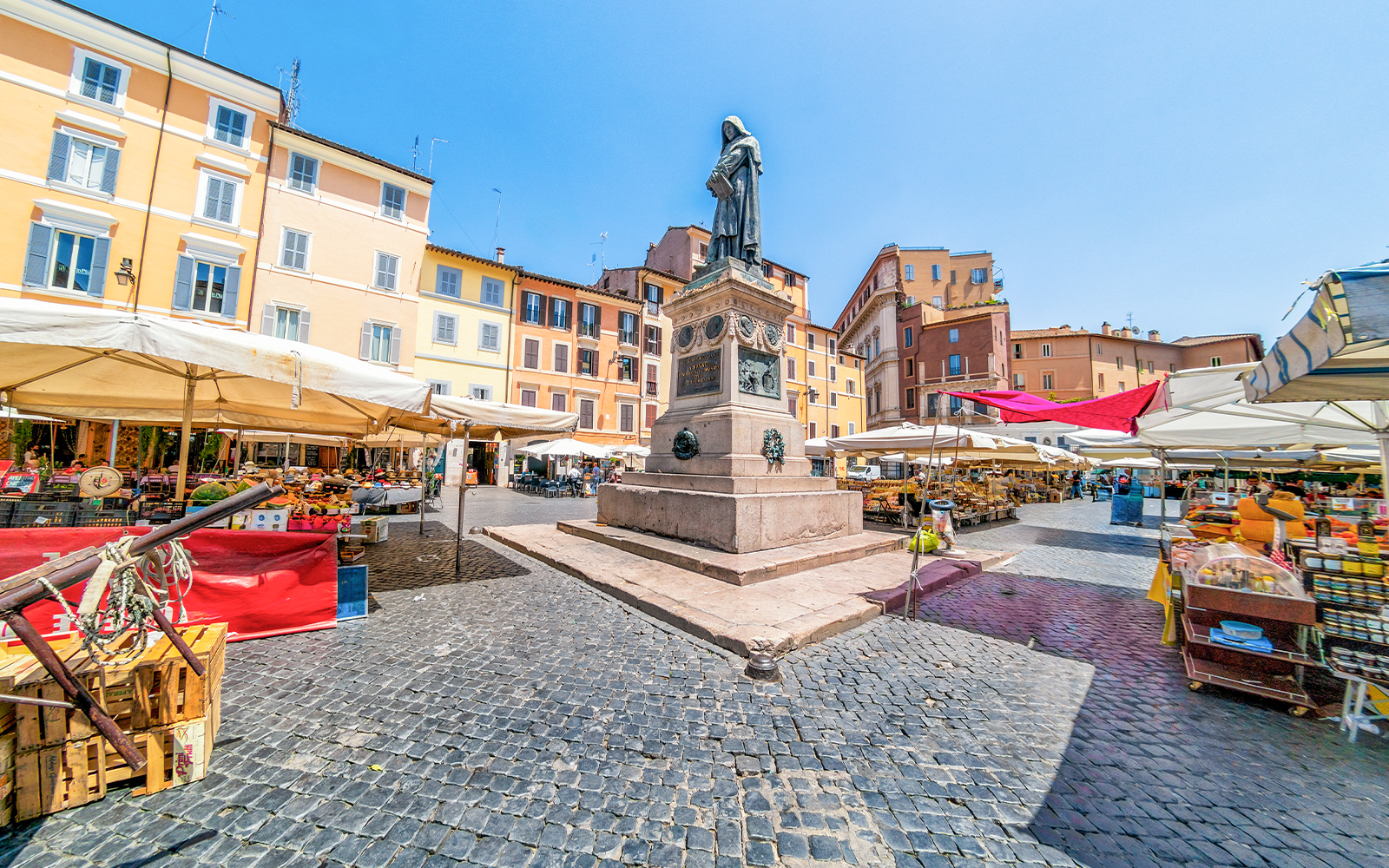 Rome's culinary heritage takes center stage in its vibrant markets and specialty food stores. Campo de' Fiori, nestled in the heart of the city, is a bustling square that hosts a lively market. Explore fresh produce, regional delicacies, and aromatic spices, allowing you to embark on a gastronomic journey and savor the best of Rome's culinary delights.
What to Buy: Fresh produce, regional delicacies, aromatic spices, and gourmet products. Estimated Price Range: Budget around €20-€50 for a memorable food shopping experience, depending on your preferences and the quantity of items purchased.
Antique and Vintage Shopping
---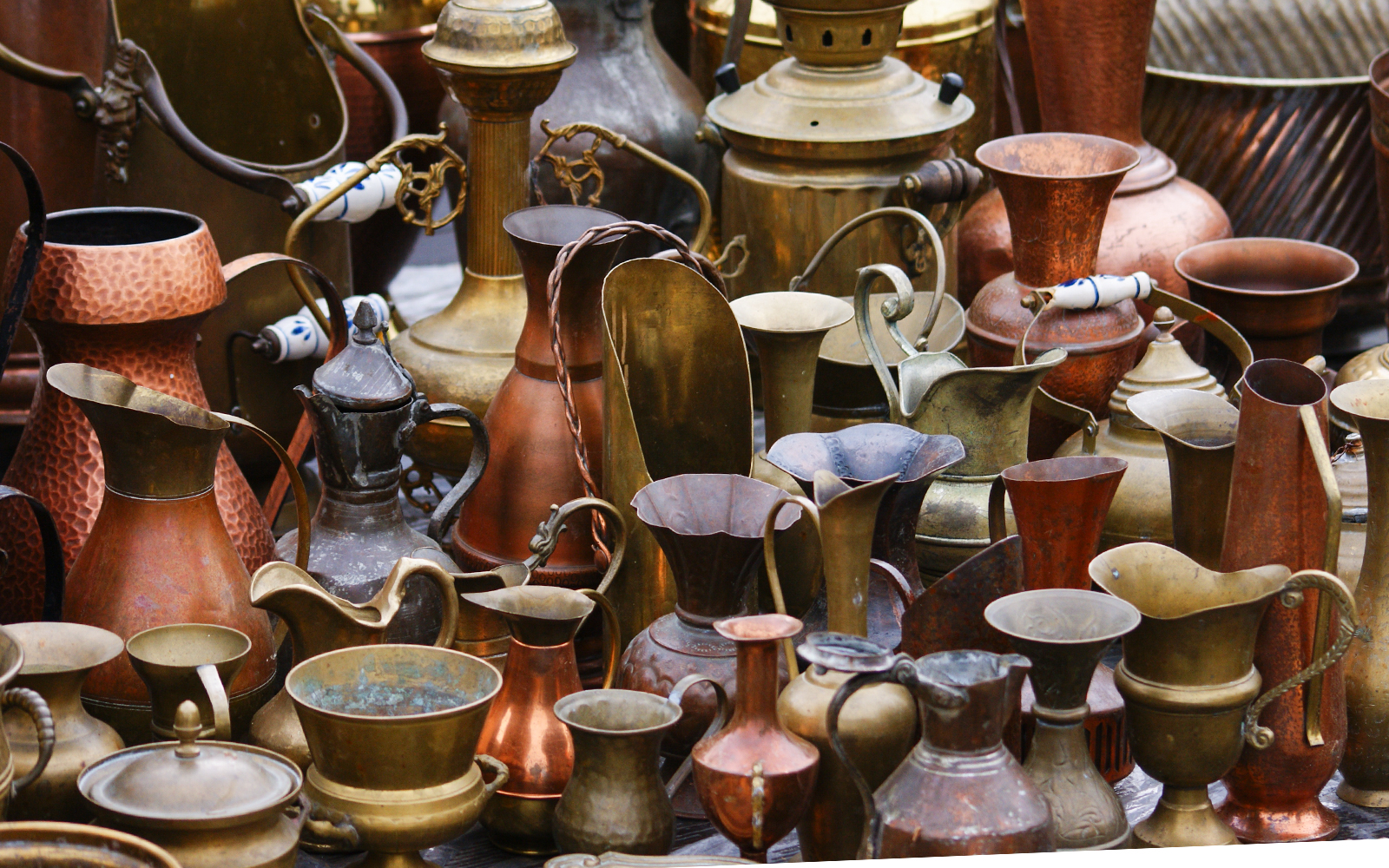 Immerse yourself in Rome's rich history and vintage treasures by exploring its antique and vintage shops. The Monti neighborhood, known for its bohemian vibe, is a paradise for antique enthusiasts. Discover vintage clothing boutiques, antique bookstores, and hidden curiosities that offer a glimpse into Rome's past.
What to Buy: Vintage clothing, accessories, books, and unique collectibles. Estimated Price Range: Prices can vary greatly, with smaller vintage items starting at €20 and unique pieces reaching several thousand euros, depending on rarity and condition.
Flea Markets
---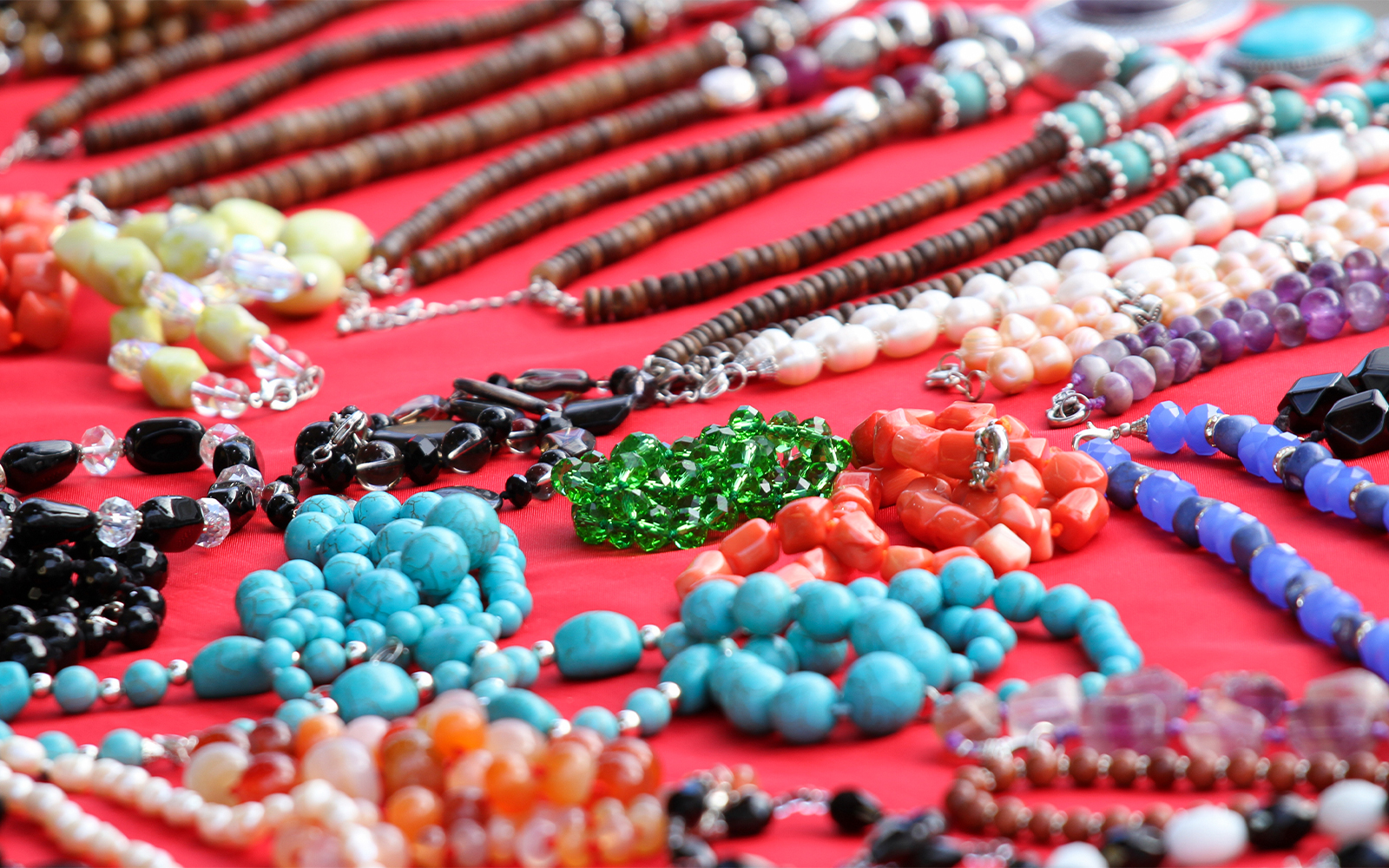 Rome's vibrant flea markets are perfect for treasure hunters and bargain seekers. Visit the following locations for a diverse range of goods, from vintage clothing to unique collectibles:
Porta Portese Market
Explore Europe's largest flea market, offering a vast selection of vintage clothing, furniture, collectibles, and household items. Mercato Monti: Immerse yourself in this trendy market located in the Monti neighborhood, featuring emerging designers, vintage clothing, and accessories.
Mercato Monti:
Located in the Monti neighborhood, this trendy market features emerging designers, vintage clothing, and accessories. It's a hub for fashion-forward individuals looking for stylish and one-of-a-kind pieces.
Budget-Friendly Shopping
---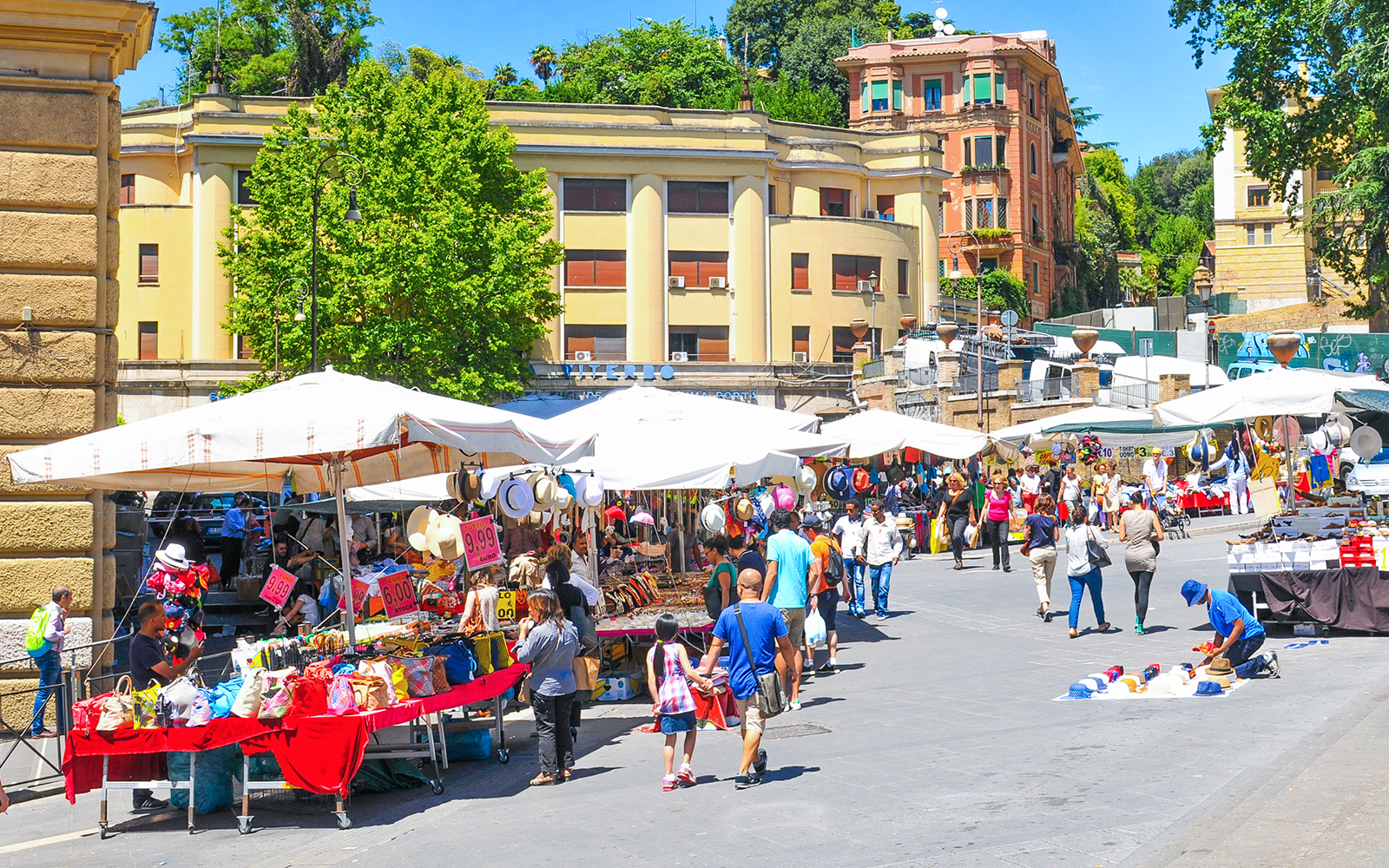 Rome caters to budget-conscious shoppers with a range of affordable shopping options. Via del Governo Vecchio, in the historic center, is renowned for its vintage shops and affordable fashion, while Via Appia Nuova offers a variety of budget-friendly clothing stores, shoe shops, and home goods.
What to Buy: Affordable clothing, accessories, and home goods. Estimated price range is around €10-€50 for a satisfying shopping spree at these locations.
Insider Tips on Shopping in Rome
---
Research Store Opening Hours: In Rome, it's common for shops to have a midday break, typically between 1:00 PM and 4:00 PM. Plan your shopping schedule accordingly to avoid disappointment and maximize your time.
Explore Side Streets and Alleys: While popular shopping areas offer a wide selection, don't hesitate to wander into side streets and alleys. You'll often discover hidden boutiques, unique shops, and local artisans offering one-of-a-kind items.
Local Markets for Unique Finds: Aside from souvenirs, local markets are great places to find unique clothing, accessories, and home decor. Explore markets like Mercato Monti and Mercato di Via Sannio for a mix of vintage and contemporary fashion at affordable prices.
Practice Polite Negotiation: Bargaining is more common at flea markets, such as Porta Portese. When negotiating, maintain a friendly and polite demeanor. Remember that successful bargaining is about finding a fair compromise rather than aiming for rock-bottom prices.
Quality over Quantity: Rome's shopping scene offers a wide range of options, so focus on quality rather than accumulating numerous items. Invest in well-made pieces, whether it's fashion, artisanal crafts, or antiques, to ensure long-lasting satisfaction.
VAT Refunds: Non-European Union visitors may be eligible for a VAT refund on purchases above a certain amount. Look for participating stores and inquire about tax-free shopping.