Sachsenhausen was established 35 kilometres north of Berlin in April 1936. In the early years, it was staffed primarily by Emsland camp prisoners. Thousands of sick, cold, starved, and abused prisoners died; thousands were executed there, including large groups of Soviet prisoners of war. In Germany's capital city, Berlin, you'll discover a lively cultural scene, a relaxed way of life, and a range of outstanding landmarks. But you'll also get to explore a rather dark past of the country.. During this tour, you will have the opportunity to visit the prison's punishment cells, gallows, gas chambers, and burial pits. Read on to find out if the Sachsenhausen Concentration Camp Ticket is worth buying.
Why you must visit Sachsenhausen Concentration Camp?
---
Those travelling to Berlin should make sure they head to the Sachsenhausen Concentration Camp. You will visit all the areas where the Nazis and Soviets used to live in the concentration camp during your tour. The large death camp's atrocities committed by both sides will make you shiver as you discover the facility's atrocities. You will also learn more about the dreadful conditions prisoners were subjected to as you explore the death camp and its barracks. Two areas of this tour are rather touching: the Infirmary Barracks, where women and men were subjected to intense experimentation, and the patio, where detainees stood in line for hours under freezing temperatures or scorching sunlight. While this tour gives you an important understanding of the past, there will be no visitor left unmoved by the Sachsenhausen Concentration Camp.
Recommended Sachsenhausen Concentration Camp Tickets
---
Visitors and history buffs look forwardto visit Sachsenhausen Concentration Camp during their time in Berlin. It's counted as one of the most spot-on destinations to explore. Purchasing these Sachsenhausen Concentration Camp Memorial tickets are a must to avoid any main attraction being left unattended during your visit.
Purchasing the Sachsenhausen Concentration Camp tour online is highly advisable. Here are some of the best options available:
Sachsenhausen Concentration Camp History
---
You have the opportunity to learn more about the terrible chapter of Nazi history when you visit Berlin, the ancient capital of the Third Reich. One such attraction you must visit is the Sachsenhausen Concentration Camp. Sachsenhausen, a former concentration camp now converted into a museum and memorial, was the site of more than 200,000 deaths between 1936 and 1945. The prisoner population at first consisted primarily of political opponents of the Nazi regime; later, people deemed racially or biologically inferior by the National Socialists were added. It is estimated that more than ten thousand citizens of the occupied European states died in the concentration camps because of the lack of food, disease, inhumane working conditions, inhumane treatment, and systematic extermination by the SS in 1939. Soviet soldiers and Polish soldiers freed approximately 3,000 sick prisoners from the camp in April of 1945 following the evacuation of the camp. Many more prisoners perished during the "death marches" that followed.
Sachsenhausen Concentration Camp Tour Highlights
---
"Arbeit Macht Frei" gate
Many tourists get goosebumps when they walk under the infamous sign. So many prisoners walked past this gate each day in awe of a sarcastic and cruel inscription - Arbeit Macht Frei. 'Work sets one free' was used to encourage prisoners to work harder and give them hope of regaining their freedom.
Station Z
In the SS's Station Z outside the camp perimeters, annihilation methods were tested, which were later applied in Eastern extermination camps. Station Z and all buildings on the site, aside from the infirmary and the washhouse, were destroyed and blown up by the East German Volkspolizei (KVP) after they had taken over the site in 1953.
The pathology building
The pathology building in Sachsenhausen concentration camp in Oranienburg was built to treat prisoners. Prisoners received terrible medical treatment, and brutal experiments led to many deaths. From 1936 until the end of the Third Reich in 1945, Oranienburg served as a prison for political prisoners. Following World War II, it was used by the Soviet Occupation Forces as a special camp no. 7. Approximately 30,000 inmates died during the Nazi state.
Camp Brothel
Nazi Germany built camp brothels in the concentration camps to motivate prisoners to collaborate. However, these establishments were used mainly by Kapos, so-called prison functionaries, and gangsters since regular prisoners were destitute and unable to pay for the facilities.
Infirmary Barracks
There were around 50 barracks at Sachsenhausen, washrooms, kitchens, infirmaries, warehouses and offices, and workshops serving as part of the main camp. The prisoners in Sachsenhausen, like those in other death camps, were experimented on by sterilization or killing those weakest. Nazis did all this in infirmary Barracks.
Shoe Testing Track
At Sachsenhausen, shoe-testing units were established in 1940, extermination units in 1942, and gas chambers in 1943. Sachsenhausen-Oranienburg had a shoe testing unit as part of the punishments for crimes committed during the Third Reich. Various "crimes" were punished here, such as refusing to work or being found guilty, and this served as a training ground for other such camps.
Roll-call Area
The roll-call area at the Sachsenhausen Concentration Camp was used by the guards to roll-call every morning the attendance of the prisoners. A gallows and a gas chamber were also on hand to kill small groups of prisoners in the camp's roll-call area.
Industrial Yard
The Sachsenhausen Concentration Camp Industrial Yard (Industriehof) consisted of SS-owned workshops where concentration camp prisoners were forced to work. The almost wholly preserved industrial yard consisted of almost entirely preserved buildings.
Best time to visit Sachsenhausen Concentration Camp
---
Visiting the Sachsenhausen Concentration Camp in the daytime allows you to explore the attractions more clearly. You can view the little details and architecture that the naked eye might miss in night light. However, the visitors can pick the timings according to their preferences and availability. Since it can take approximately 6 hours to visit the attraction completely, it's best to visit Sachsenhausen Concentration Camp in broad daylight. To avoid crowds, choose to visit the camp in the morning, as the rush gets overwhelming during the day.
Since the Sachsenhausen tour runs throughout all seasons, individuals can handle season constraints. Pick the daytime and winter seasons to enjoy the beautiful city of Berlin and Sachsenhausen camp.
Sachsenhausen Concentration Camp - Opening Hours
---
Although the Sachsenhausen Concentration Camp is open throughout all seasons, the timing might differ on holidays and weekends. Upcoming time slots and variations are listed below so you can book your tickets accordingly.
Time Duration: 9:00 am to 6:00 pm.
Visitor information centre hours are 8:30 am-5:00 pm daily.
There is no charge for visiting the exhibitions and the memorial grounds every day from 9:00 am to 6:00 pm, but alternate hours apply on Christmas Eve and New Year's Day.
On 24 December 2022, the memorial site will remain open, but the visitor's centre and museums will be closed.
On 25 December, 26 December 2022, and 1 January 2023, the visiting time for the memorial and visitor centre will be 11:00 am to 4:00 pm.
On 31 December 2022, the visiting time for the memorial and visitor centre will be 11:00 am to 5:00 pm.
Getting there
By Bus

Take the bus #804 or #821 from S Oranienburg Bf (railway station) to the stop "Sachsenhausen Gedenkstätte" (which means memorial in German). From there, you can walk a few minutes to the museum.
By Car

You can drive all the way from Berlin's main city to camp by car yourself or hire a taxi. You can easily reach over there in 46 minutes which will cost approximately €80-€100 , if you hire a cab.
By Train

It takes around 44 minutes to travel 37 km between Berlin Central Station and Sachsenhausen by train. This train service departs from Berlin Hauptbahnhof and arrives at Sachsenhausen, Bahnhof, operated by Deutsche Bahn Regional, Deutsche Bahn Intercity-Express and others.
Sachsenhausen Concentration Camp facts that you probably didn't know
---
Gas Chamber: In 1943, the crematoria complex was expanded to include a gas chamber, but it was only used on a special order. Fewer than two months before the camp was evacuated, several thousand physically debilitated prisoners were killed.
Secret Police: Camps were used by the secret police as special prisons and later were used for regular inmates.
Satellite Details: The mass deployment of concentration camp internees as forced labourers in the armament industry began in 1942, with more than 100 satellite details and satellite camps set up.
Neck Shot Unit: A purpose-built "neck shot unit" and testing of gassing vehicles led to the murder of at least 13,000 Soviet prisoners of war, many of them Jews.
Death Marches: About 30,000 internees were marched in groups to the north-west. These Death Marches resulted in the deaths of thousands of internees.
Restaurants near Sachsenhausen Concentration Camp
---
Here are some of the top place to grab a quick bite on your visit to Sachsenhausen Concentration Camp: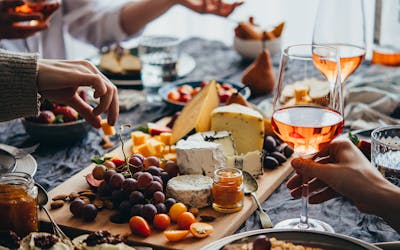 Ristorante Donna Rosa
Located near the Sachsenhausen Concentration Camp, this is a fantastic spot for good Italian food! Besides the great taste, the quantity is generous, and the price is more than reasonable.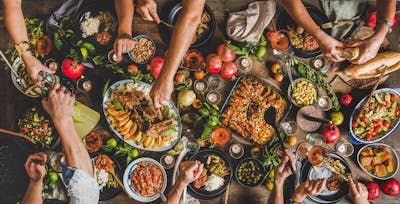 NENI Berlin
As the name implies, NENI Berlin is influenced by Iranian, Russian, Arabic, Moroccan, Turkish, Spanish, German and Austrian cuisine. Shared experiences are the hallmark of Haya Molcho's concept. With a panoramic view over Berlin and the Tiergarten, you can enjoy the varied cuisine on the 10th floor.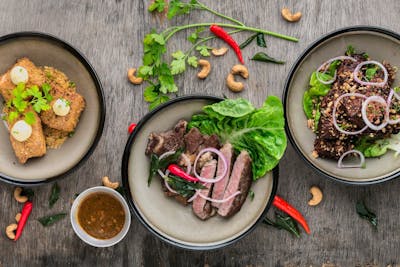 NEP
Located a few minutes away, NEP is the aesthetic cafe to go for satisfying quick hunger pans. NEP is famous among visitors for its traditional serving of Asian cultural food. The meals served are fresh, delicious and worth every penny.
Insider Tips
---
The attraction is pram/stroller-accessible, although stairs might become a hindrance at some points.
Photography is permitted inside the concentration camp.
Book tickets beforehand to save time and avoid any extra paying for primary tickets at the last moment.
Don't forget to carry your own water bottle to avoid dehydration during your day tour.
Wear comfortable footwear since you'll be required to walk a lot inside the attraction to unravel multiple locations
Individuals can carry their own food also to avoid spending hefty amounts on outside food.
Things to do around Sachsenhausen Concentration Camp
---
1

Tier-, Freizeit- und Saurierpark Germendorf
Dinopark Germendorf is located in the Germendorf neighbourhood of Oranienburg, Brandenburg, and is formally known as Tier-Freizeit und Urzeitpark. This amusement park is family friendly. The complex includes a vast animal park, a dinosaur park, and an amusement park with diverse attractions set in a natural setting.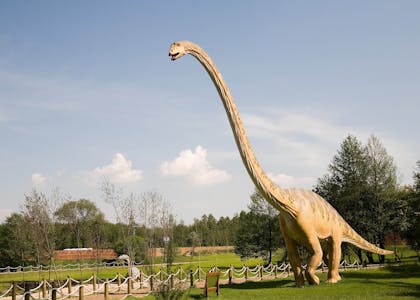 Oranienburg Palace is a symbol of the Electorate of Brandenburg's regal ascension and one of the most notable Baroque buildings in the Mark Brandenburg. The palace was erected in 1651 for the Great Elector's wife, Louise Henriette, who was born Princess of Orange-Nassau and gave the town of Oranienburg its name.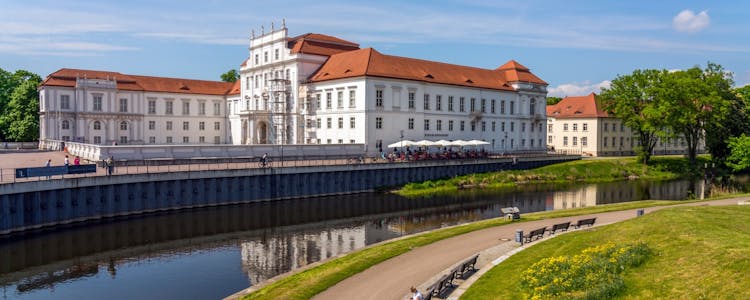 The Lehnitzsee is a small dead ice lake named after the hamlet of Lehnitz. It gives lots of space for enjoyment on, in, and under the water, with a length of 2.3 kilometres and a width of up to 450 metres, clean water, and gorgeous sandy beaches. The lake became a component of the Havel-Oder canal in 1914. A navigable link was built from the Malz Canal to the lake's north side through the Lehnitz lock.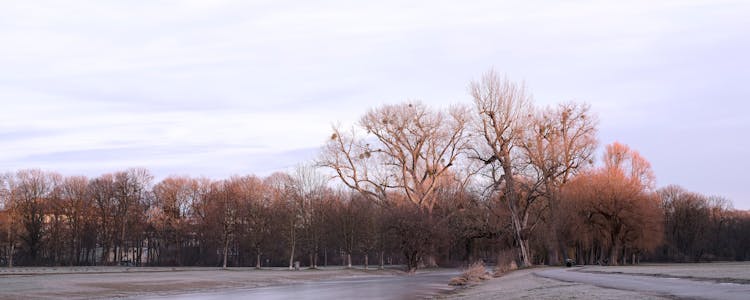 The Heilstätte Grabowsee is a historic lung sanatorium on Grabowsee in the Brandenburg district of Oberhavel. It was the inaugural pulmonary TB sanatorium in the North German lowlands, constructed in 1896 by the German Red Cross as a test facility to see if sanatorium treatments in the Brandenburg pine forest were as effective as those in the highlands and near the sea.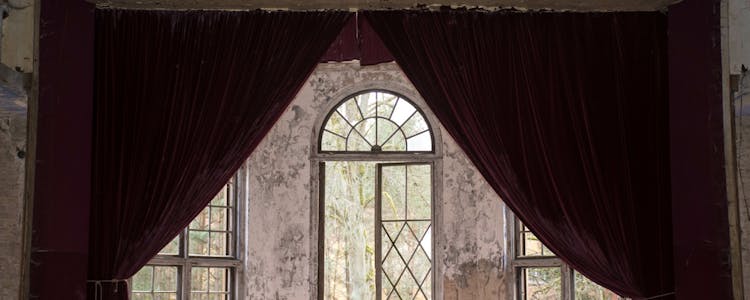 Hohenbruch, a private wildlife park, welcomes you to explore its slowly increasing animal park, which solely houses species of Nordic ancestry. On the 39-hectare property, visitors may see elk, reindeer, Arctic wolves, red foxes, raccoons, snowy owls, and capercaillie, among other animals, in vast cages. Take your time and be patient, and you might get to pet a moose or a reindeer.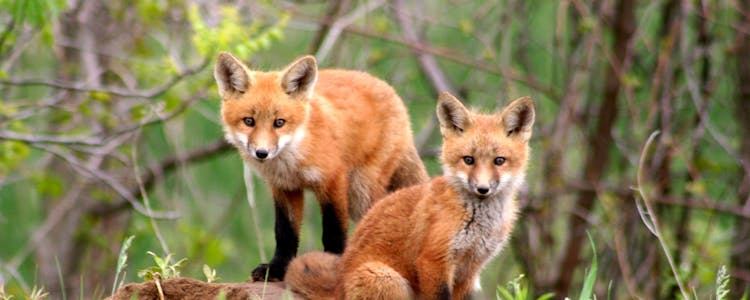 FAQs
The Sachsenhausen concentration camp memorial site can be viewed only on walking tours from Berlin, with guides meeting the tour members at stations.
Its name translates to "Houses of the Saxons" and it is located along the Havel in northern Oranienburg, 35 kilometres northwest of Berlin.
The camp can be easily visited by car, taxi, train and by walking.
Usually, a tour will approximately last until 6 hours including travelling time.
The Berlin WelcomeCard is only valid for zones A & B, so if you already have a Berlin welcome card, you should buy an additional day pass for zone C.
Sachsenhausen Concentration Camp