The Berlin Welcome Card is your hands-on-guide to discover all the cultural hotspots and landmarks that make Berlin such a fascinating city. The Berlin Welcome Card is more than just a ticket - it's a pass that allows you access to over 200 attractions in the city at reduced prices (read up to 50% discounts). You can use it in place of tickets for traveling in public transportation, making every trip on the subway, train, or bus, a free joy ride. If you're traveling with family and kids, 3 children between 6-14 years of age can travel for free on one ticket's price!
Choose your Welcome Card based on your itinerary from 2 days to 6 days, which costs about €20.00 to €43.00 respectively. With commute and entrance tickets taken care of, you can enjoy your vacation without the hassles of last-minute queues at the counters. Buy these passes at the Tourist Info centers in Berlin or purchase them online or through the telephonic service center! You can also get these in airports and ticket machines, or with numerous travel and tour organizers.
Which Welcome Card Should I Get?
---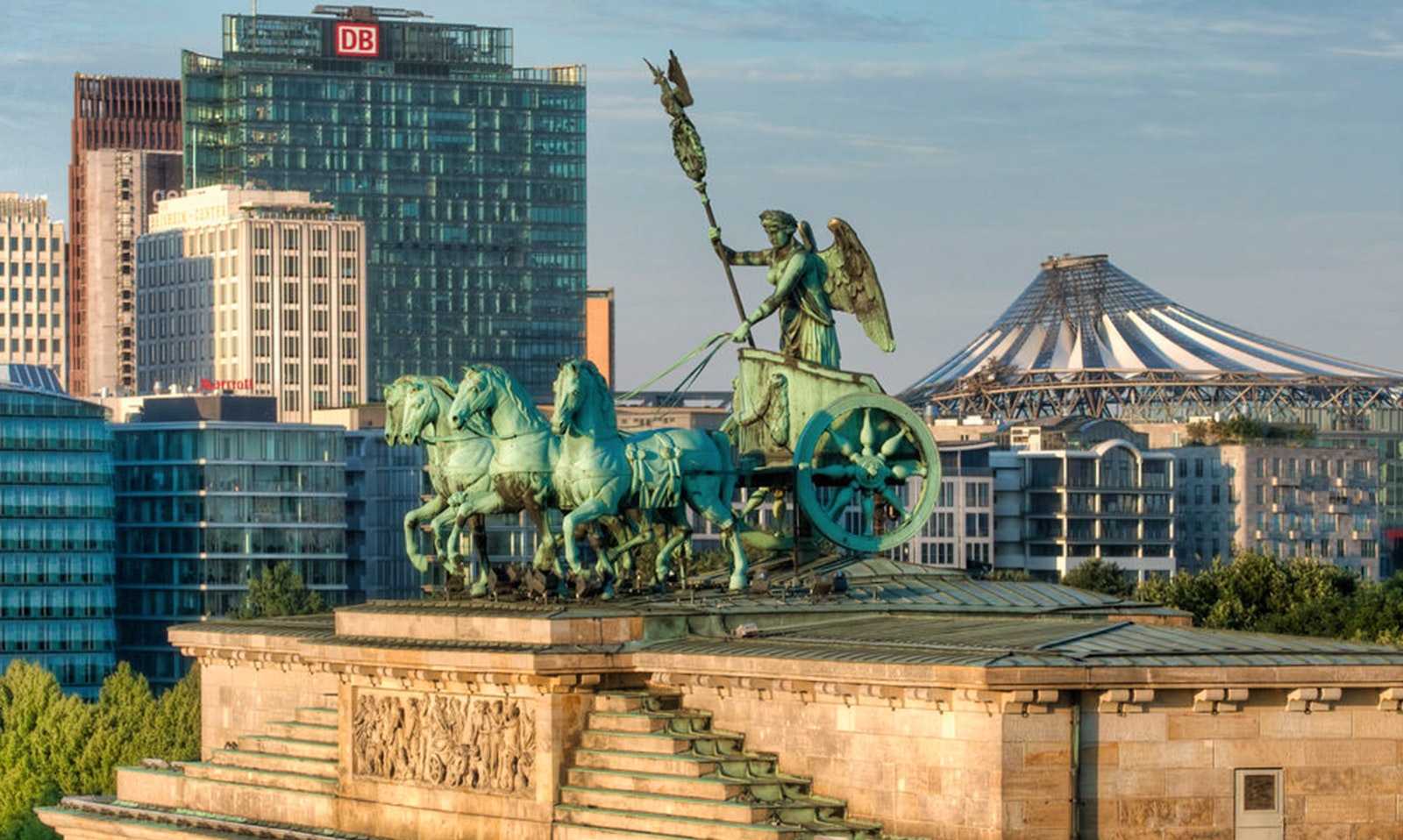 With the sheer variety in the types of Berlin Welcome Cards available, you'll be spoilt for choice. The best way to go about selecting your card is by mapping your to-do list and itinerary.
If you opt for the Berlin City Center AB, it includes the tariff for transport and attractions around the city of Berlin along with Tegel Airport. This is ideal if you have limited time in the city and are planning to visit the most important landmarks housed within the city.
If you've got a lot more time to explore the city and countryside, then it's a good idea to opt for the Berlin + Potsdam ABC Welcome Card which combines free transportation in Berlin and for surrounding areas such as Potsdam (home to the Sanssouci Palace).
You can also use this pass if you need to get to Airport Schönefeld and Sachsenhausen Memorial. There's an updated pass called Berlin Welcome Card All-Inclusive that comes with free admission to 30 landmarks, a free map, and a city guidebook besides other shopping and dining discounts.
Another extension of these passes is the Berlin Welcome Card Museum Island, which allows free access to the five famous museums on the Museum Island, located at the northern tip of Spree Island.
Berlin Welcome Card: Public Transport and Discounts with Museum Island Tickets
Explore Berlin like never before with the Berlin Welcome Card. The Berlin Welcome Card lets you save on individual charges at the gate and get 25-50% discount on all attractions, museums, boat trips, restaurants.
The Berlin Welcome Card promises to be an affordable alternative for travelers to Berlin.
Berlin Welcome Card: Public Transport (Zones ABC) Discounts
Get discounts at more than 200 attractions and get discounts on restaurants, city tours, attractions, museums, etc. with the Berlin Welcome Card.
Take advantage of hassle-free transport in the Berlin ABC zones. Explore sights such as Madame Tussauds and the TV tower, which are a must-visit in Berlin.
Things to Do with a Berlin Welcome Card
---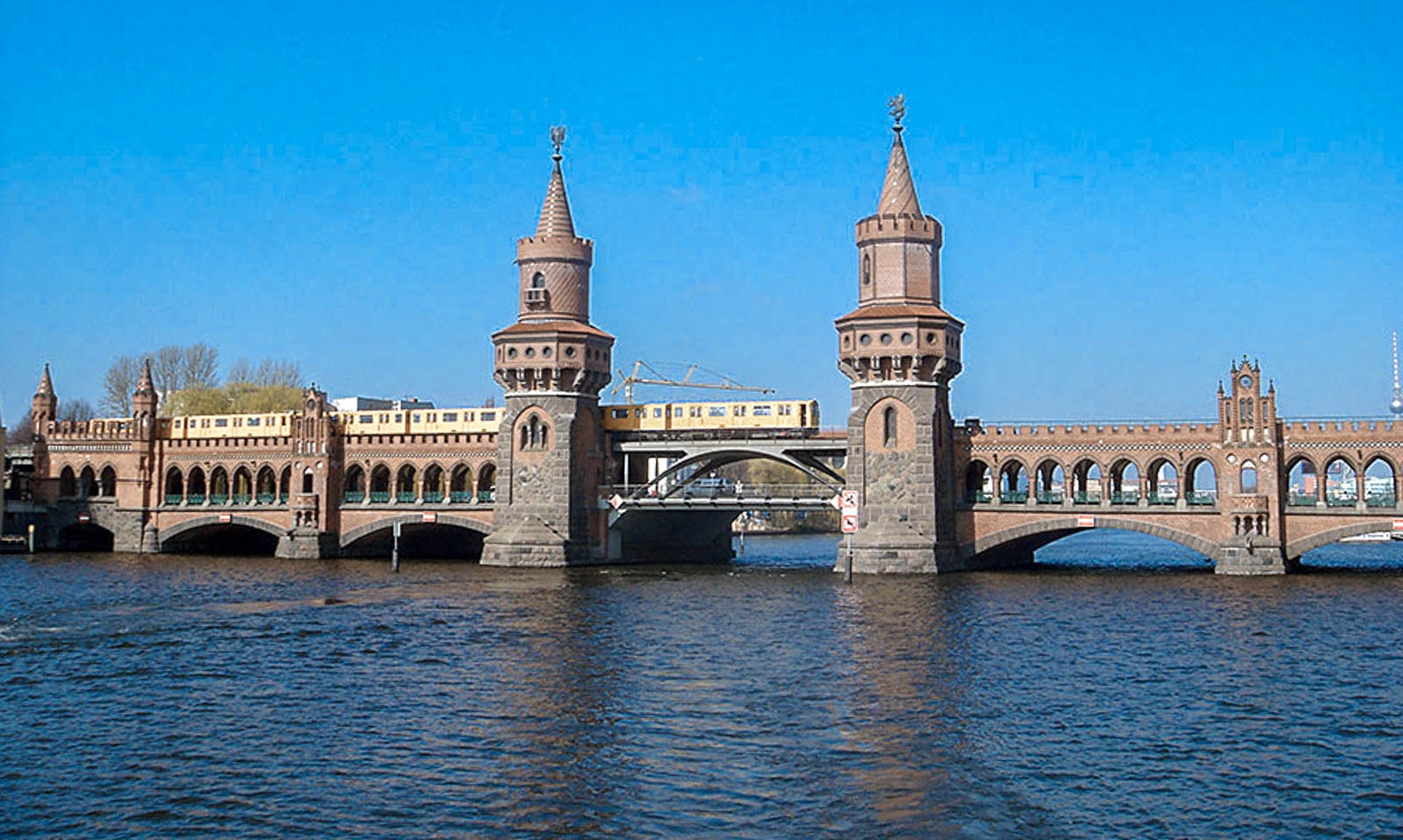 AquaDom and SEA LIFE

The largest acrylic cylindrical aquarium in the world, the AquaDom & SEA life is a sight to behold! Home to over 1500 fish belonging to over 50 species, you'll see plenty of fascinating aquatic life out here such as catfish, sharks and eagle rays. You must visit this unique aquarium and witness the special daily underwater feeding ritual of the fish - a task accomplished by expert sea divers. There are interactive activities and souvenirs to be taken back, all in all, a perfect start to your holiday!

Berlin Dungeon

The Berlin Dungeon is the most fascinating way to re-learn the history of the German Capital city. With a fantastic cast of theatre actors, stages that resemble ghostly places, and special effects that expose you to the 800-year old perilous history of the city, Berlin Dungeon promises to be an unforgettable experience that will leave you enthralled and wanting more! You don't just view the history lessons on a screen, but also feel the experience closely - it's a sensory delight!

DDR Museum

Visit the DDR Museum with your Berlin Welcome Card and learn all about life in former East Germany with interactive exhibits that encourage you to step out of your comfort zone and re-learn your history. View a living room with its retro charm intact and check out the recreation of the Stasi Prison Cell that will fill you with despair. The exhibits here will set you on a nostalgic journey and get you thinking about the Berlin Wall and its tragic consequences.

Madame Tussaud's Wax Museum

A trip to Madame Tussaud's Wax Museum is a must-do activity on your trip to Berlin. Besides checking out the multiple real-life wax figurines that are the specialty of the place, there are plenty of other fun activities and events lined up here. For starters, you can indulge in a makeover with supermodel Heidi Klum, get on stage and croon with Miley Cyrus, party with Katy Perry, or even play football with a stadium-stimulated experience!

Fernsehturm Berlin or TV Tower

Originally built to symbolize the Soviet Socialism of the German Democratic Republic in the 1960s, the TV Tower today stands as a testament to the reunified Germany. Besides being a broadcasting tower, it is the highest publicly accessible observation deck in Germany and is also home to a bar at 203 meters. Visit the TV tower and dine at the revolving restaurant at the top while marveling at the panoramic views around!

The Wall Museum

Use your Berlin Welcome Card for a trip to The Wall Museum located at Checkpoint Charlie - the point of crossing between erstwhile East and West Germany and learn all about the atrocities that were perpetrated by the GDR. The museum documents several photos and objects that symbolize the struggles of people and showcases their grief and suffering. Definitely, a brilliant learning experience, a trip here will leave you hoping for world peace and happiness throughout.

LEGOLAND® Discovery Centre

The LEGOLAND® Discovery Centre, which is part of the Berlin Welcome Card, is a great place for families with kids! The location is home to many play areas and stations where children are encouraged to build structures, watch videos, and participate in exciting events. It also features a MINILAND® that has recreated the popular areas of Berlin in small scale grandeur literally! Besides all the building and playing, you can also experience a 4D cinema, NINJAGO® City Adventure and the dragon castle!

German Spy Museum

If you've always been fond of the dark and twisted tales of espionage and spies, then a trip to German Spy Museum or will be worth your while. Learn all about the history of spying and different techniques that have been invented through the ages - from Julius Caesar's Cipher technique to the deployment of drones. This attraction is based on history as Berlin had gained the reputation as the capital city of espionage during the 1950s and is hence makes for an exciting spectacle for kids and adults alike.

The Brandenburg Gate

The Brandenburg Gate is a neo-classical monument that is also the most popular landmark in the German capital. With a rich history, this grand edifice had seen the test of time. During Germany's turbulent past, Ronald Reagan, in his speech, asked to tear down the Berlin Wall from this monument. Since the wall was removed, Brandenburg has become a symbol of the reunification of Berlin.

Holocaust Memorial

Inaugurated almost 60 years after World War II, the Holocaust Memorial is a symbol of remembrance for the murdered Jewish population across Europe. Designed by Peter Eisenmann, the memorial is spread across 19000 square meters. It is a reminder of the gruesomeness of the Holocaust. It also features an underground information center that has photo and video documentaries and interviews with survivors.
What to Expect? - Know Before You Book
---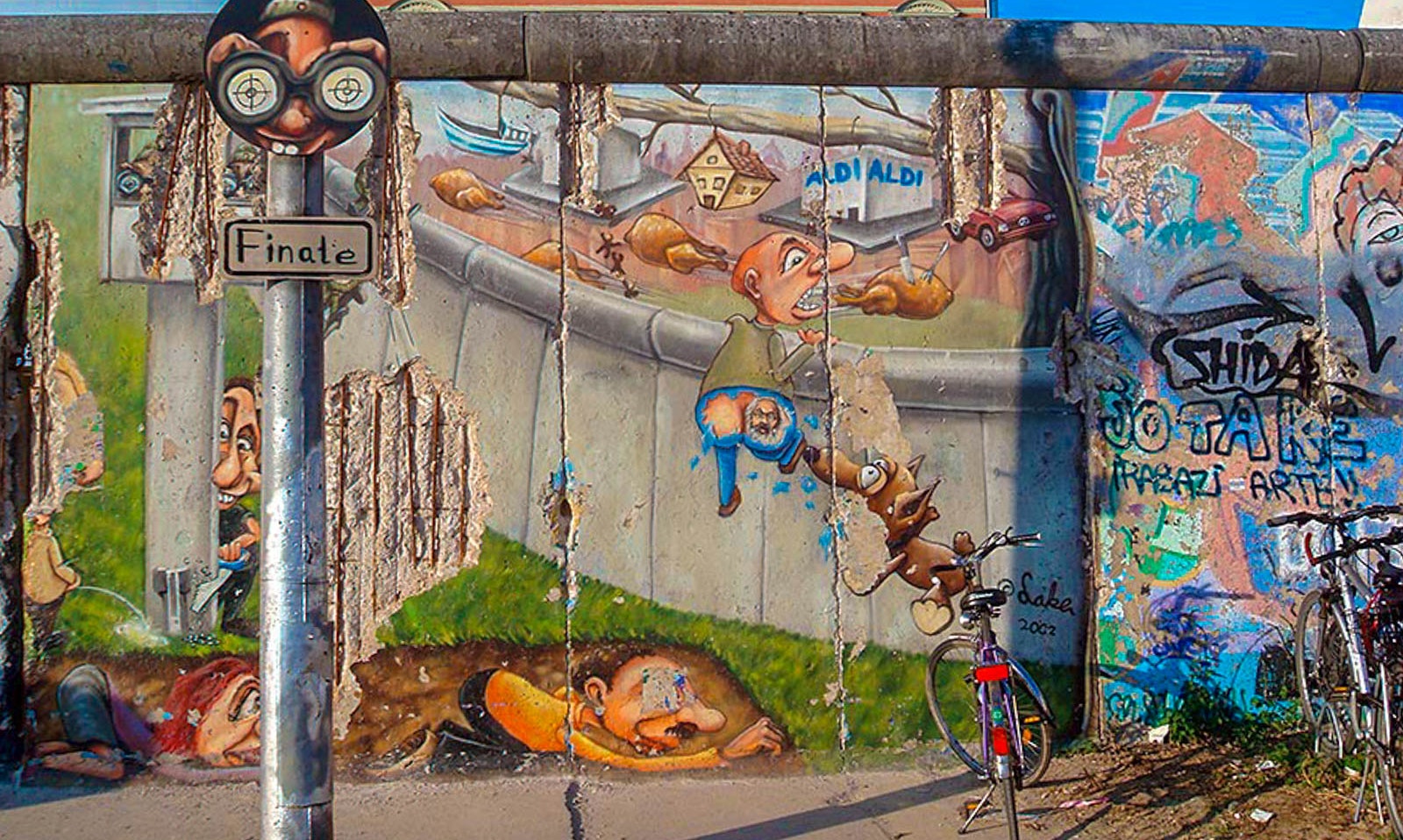 A crucial rule to using the Berlin Welcome Card for transportation is that you've got to get it stamped by a ticket validation machine before embarking on a trip. These machines are not too hard to find, and you can easily get it stamped at the tube or city railway stations, and on the trams and buses.
Remember to carry your ID with you at all times when you're using the Berlin Welcome Card. Officials will mostly check your ID and verify the ticket at most of the tourist attractions. This is important for redeeming your card as well.
Be careful about the different zones while traveling in Berlin. For easy reference, remember that Zone A refers to the inner city of Berlin up to and including the S-Bahn Ring. You can access Zone B from outside the S-Bahn Ring up to the city limits. The rest of the area around Berlin refers to Zone C.
The best part about the Berlin Welcome Card is that you can use it for attractions that fall outside the central city, which makes it easy to commute and visit these sites.
The Berlin Welcome Card also allows you to visit elite and royal landmarks such as Charlottenburg Palace, Schönhausen Palace, and Sanssouci Palace - all of which are famed for their exquisite architecture and which make for pretty photography backdrops.
Tips and Hacks
---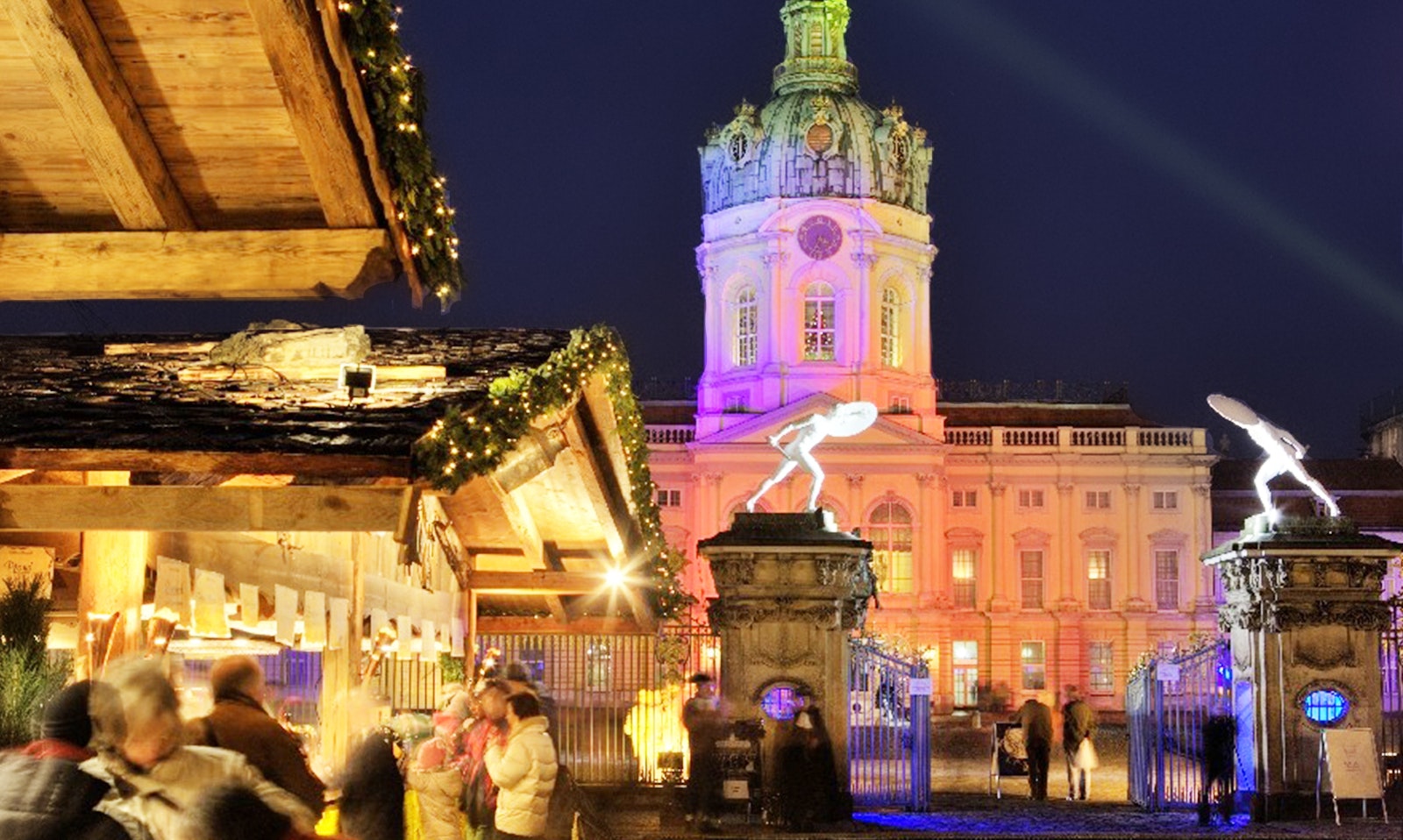 If you're still contemplating the dates of your Berlin trip, then it's a good idea to book your tickets for between May to September. It's a great time to explore the rich cultural heritage of Berlin and also to lounge your days in parks and cafes during this season. The warm days make it ideal to utilize the Berlin Welcome Card to its maximum potential.
It's best to get your Berlin Welcome Cards online so that you can activate it right outside the airport and don't have to spend anything to reach the city center from the Berlin airport.
Use your Berlin Welcome Card to plan a day at the most popular Government buildings in Berlin - the Brandenburg Gate and the Reichstag. While you can stroll around the gate for free and admire the architecture, it's recommended that you step inside the German seat of power - The Reichstag to get a view of the glass dome!
Combine your trip to the Wall Museum with a walk around the East Side of the erstwhile Berlin Wall, you can admire the commissioned paintings of more than 100 painters.
Berlin is home to quite a few magnificent cathedrals. Give the usual tourist spots a miss and head to these large churches to spend a few soothing hours of silence as you marvel at the structure. The New Church, The French Cathedral, and The Berlin Cathedral are a few of these.
Once you get your Berlin Welcome Card, you will need to figure out your accommodation. If you're planning a budget trip, then it's a great idea to find an apartment for rent. Subletting furnished properties is a common practice across the city. It will solve most of your problems if you find one that's in the heart of Berlin.
To see the real vibe and culture of the city, it's a good idea to embark on long walks across the capital. When you're tired, you can use your Berlin Welcome Card and opt for the free transport ride back to your base.
Explore all the culinary delights that Berlin has to offer and team it up with beer even when you're outdoors because drinking in public is actually encouraged and legal out here.
More Germany Guides
---
Still not able to make up your mind? Here are a few more detailed Germany guides to help you choose the Best experience in Germany!