As autumn arrives, the world undergoes a vibrant transformation. From tranquil European landscapes to bustling Asian cityscapes, each destination offers a distinct experience during this magical season. In this blog, you will be discovering the finest places to witness the beauty of autumn across the globe. Read on!
1. Kyoto, Japan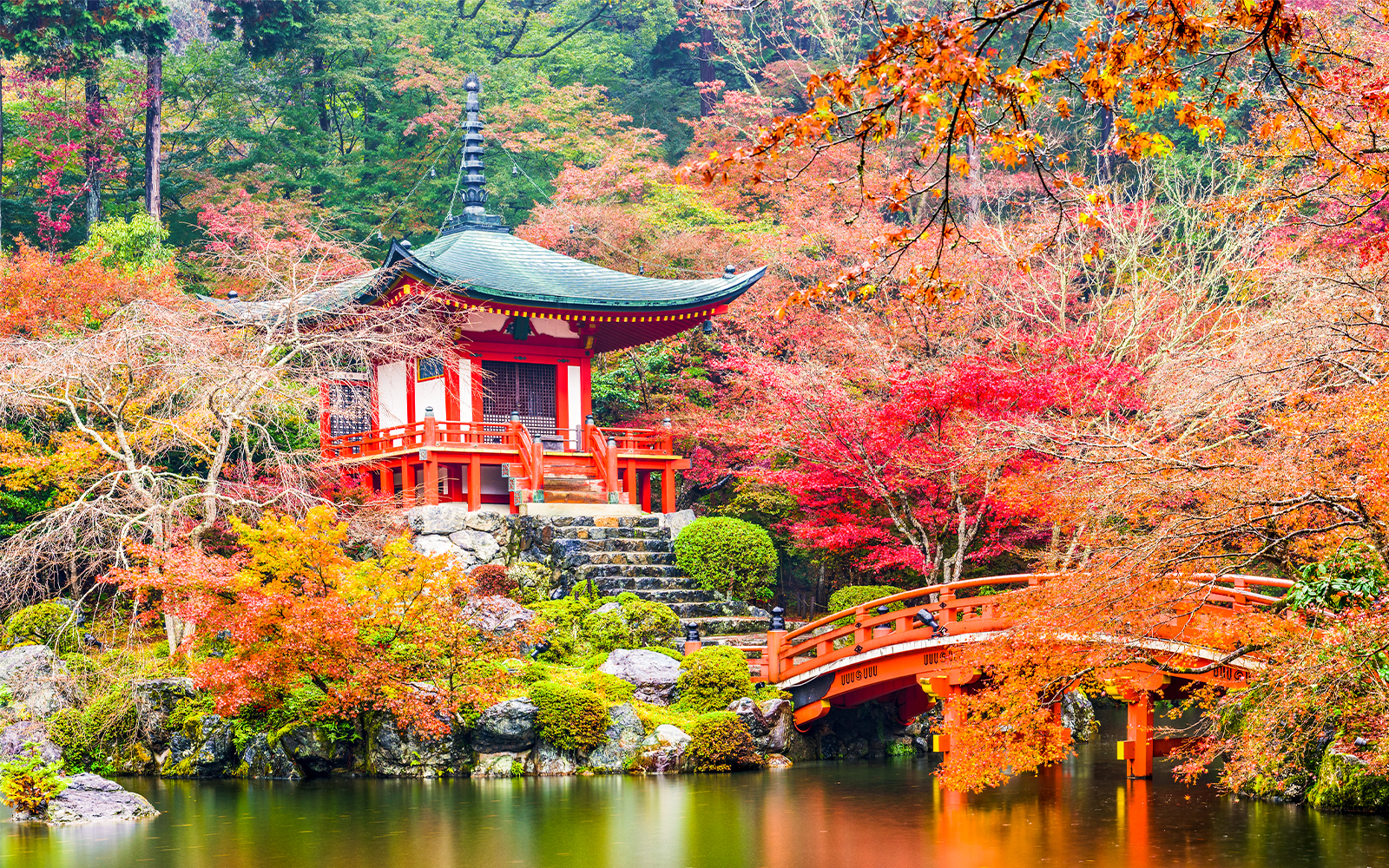 In the heart of Japan, Kyoto emerges as a haven of tranquility and cultural richness. Autumn adds in its own mesmerizing touch to the city, where ancient temples and vibrant foliage intermingle on every street.
What Makes It Special: Kyoto's temples, such as the iconic Kinkaku-ji and Fushimi Inari Shrine, stand adorned with vibrant maple leaves, creating an ethereal atmosphere. The Philosopher's Pathway becomes a poetic stroll amidst falling leaves.
Don't Forget To: Partake in a traditional tea ceremony, witness the Arashiyama Bamboo Grove's autumnal magic, and savor seasonal delicacies like yudofu (tofu hot pot).
2. Vermont, USA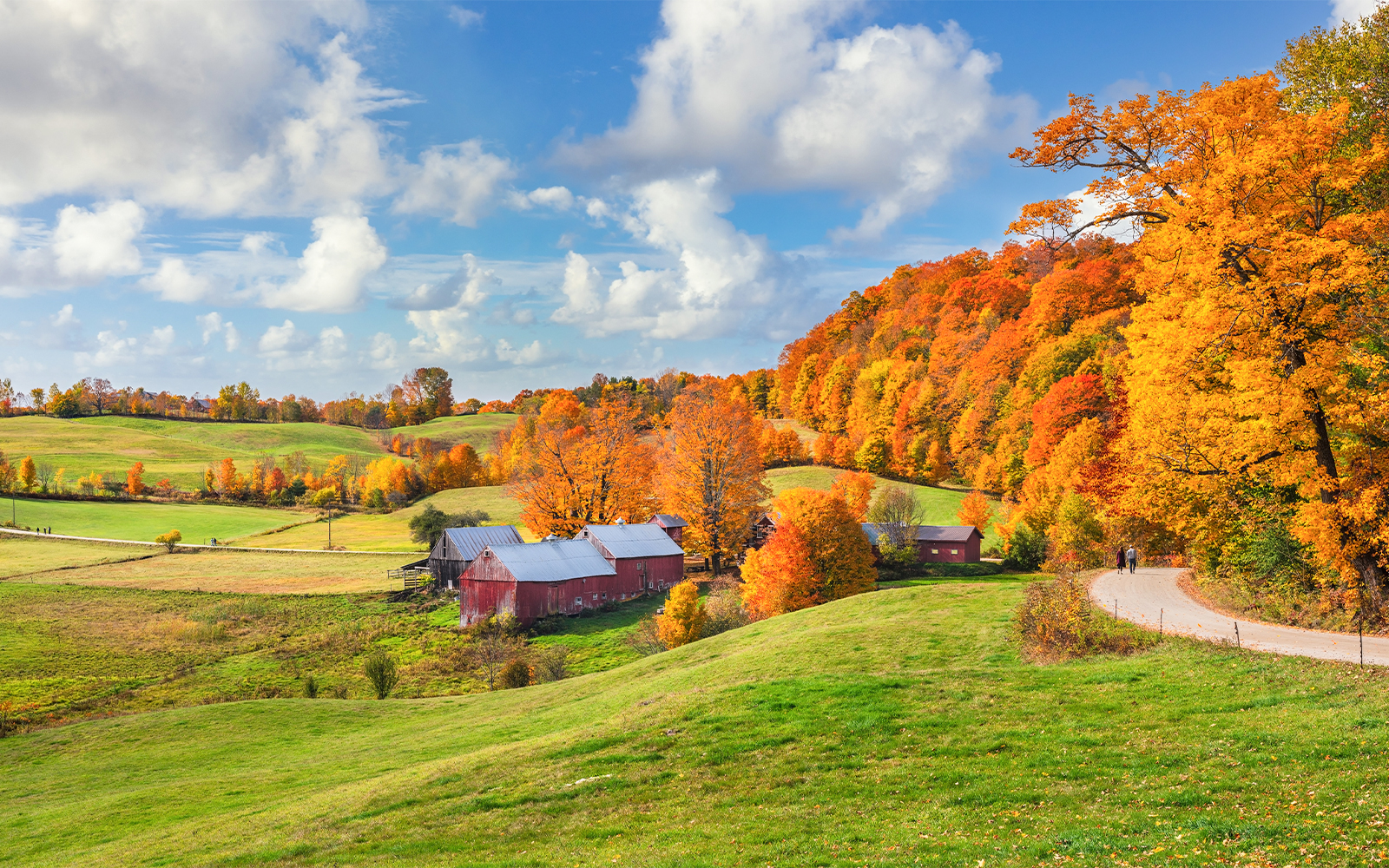 As autumn sets foot in Vermont, the landscape transforms into a masterpiece of colors. Rolling hills, charming farms, and covered bridges create a nostalgic ambiance reminiscent of time gone by.
What Makes It Special: The Green Mountain State boasts a legendary fall foliage spectacle, especially along routes like the Mad River Byway. Apple picking and pumpkin festivals amplify the seasonal delight.
Don't Forget To: Sip warm apple cider, explore quaint towns like Woodstock, and indulge in a slice of homemade maple pie!
3. Tuscany, Italy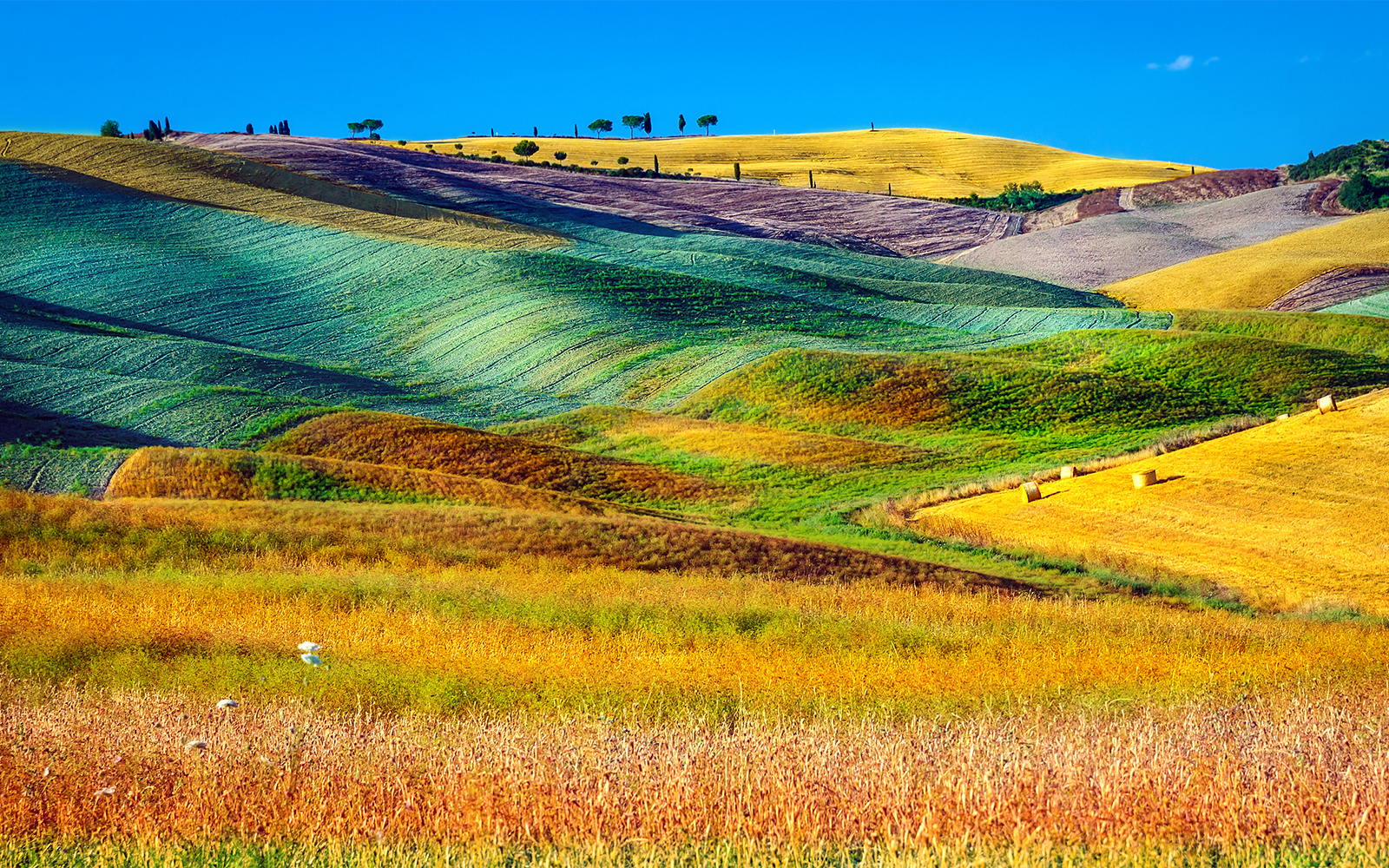 Tuscany's bucolic beauty takes on a new dimension as autumn covers its vineyards and hills in a rich colors. The region's artistic heritage stands out much more thanks to this season.
What Makes It Special: Savor wine tastings in Chianti's vineyards, explore medieval gems like Siena, and watch the Tuscan sunsets cast their golden glow over the landscape.
Don't Forget To: Join olive oil harvesting festivities, visit small village trattorias for hearty meals, and wander the streets of Florence, where art and autumn converge.
4. Quebec City, Canada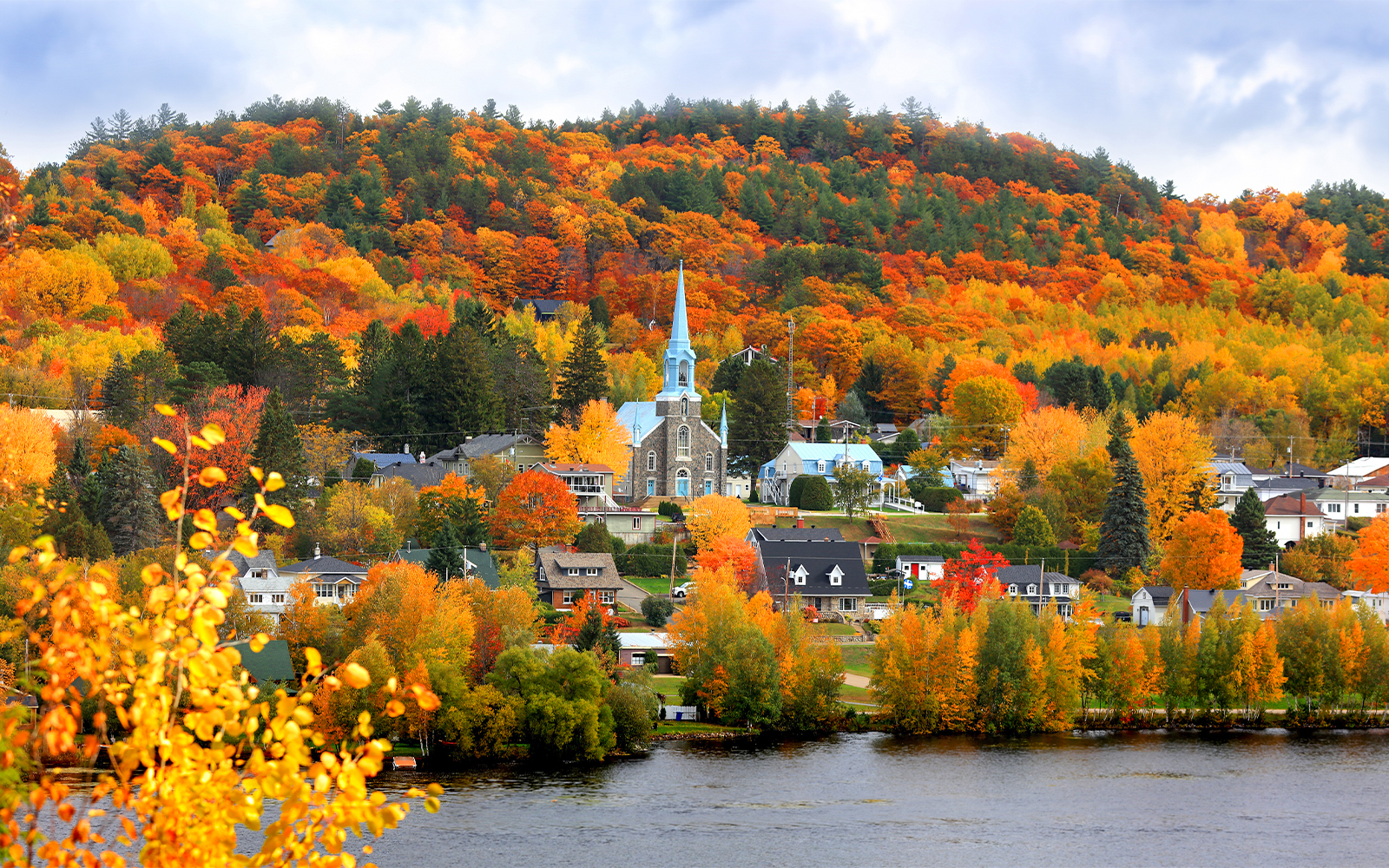 Quebec City's old-world charm thrives against the backdrop of autumn. As the St. Lawrence River glimmers, the city's cobblestone streets and historic architecture start reflecting the fall colours.
What Makes It Special: Stroll through the historic district of Old Quebec, where the Citadel and centuries-old buildings are adorned with fall colors. The Montmorency Falls create a dramatic scene.
Don't Forget To: Warm up with a cup of maple syrup-infused hot chocolate, explore the Petit-Champlain district's boutiques, and savor traditional Québécois dishes.
5. Bavaria, Germany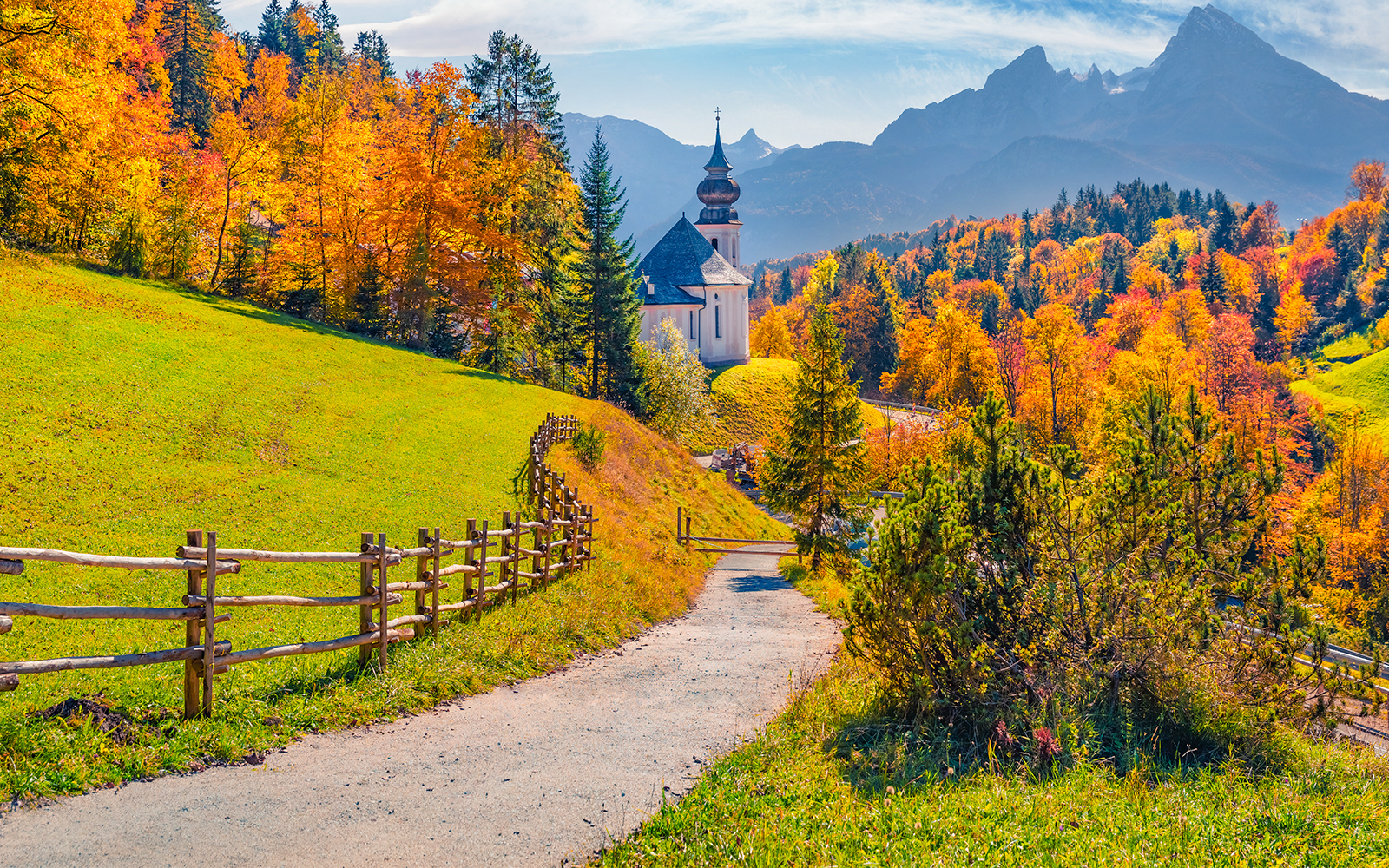 Bavaria, with its fairytale castles and alpine landscapes, becomes a symphony of colors in autumn. This German gem is steeped in history and folklore, making it an ideal autumn escape.
What Makes It Special: Neuschwanstein Castle is surrounded by trees aflame with golden leaves. Wander through Munich's Englischer Garten and experience the Oktoberfest celebrations.
Don't Forget To: Raise a stein of beer at Oktoberfest, explore Nuremberg's medieval charms, and enjoy the warmth of pretzels fresh from the oven.
6. New England, USA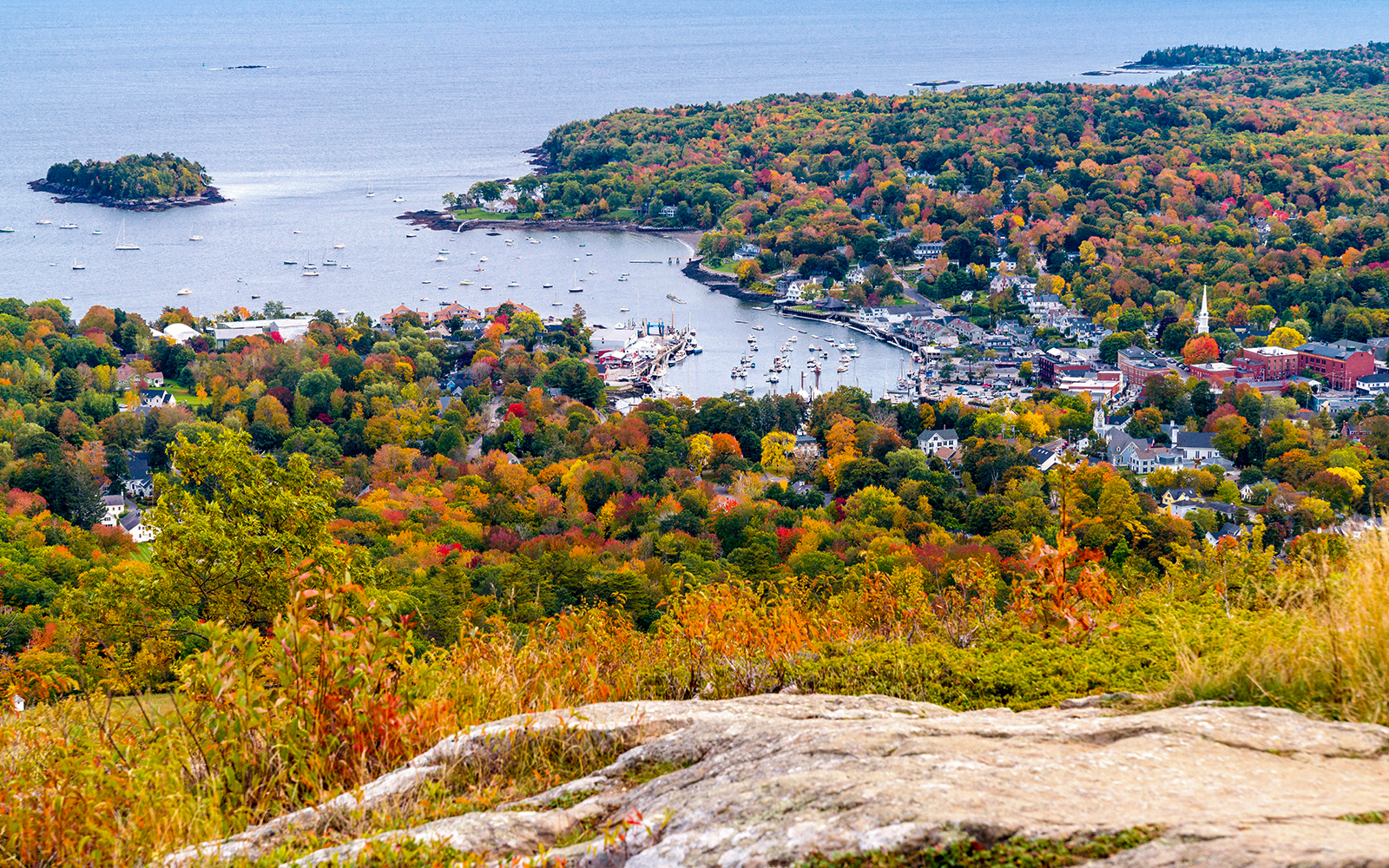 This northeastern region spans various landscapes, from rugged mountains to serene coastlines. Coastal views add tranquility, as seasonal colours meld with the sea. This collective experience offers an escape that's quite unique.
What Makes It Special: Drive along the Kancamagus Highway for panoramic vistas, visit Cape Cod for idyllic coastal scenes, and experience quintessential New England charm in Boston.
Don't Forget To: Savor clam chowder by the waterfront, take a scenic train ride through the Berkshires, and capture the beauty of Maine's Acadia National Park.
7. Napa Valley, USA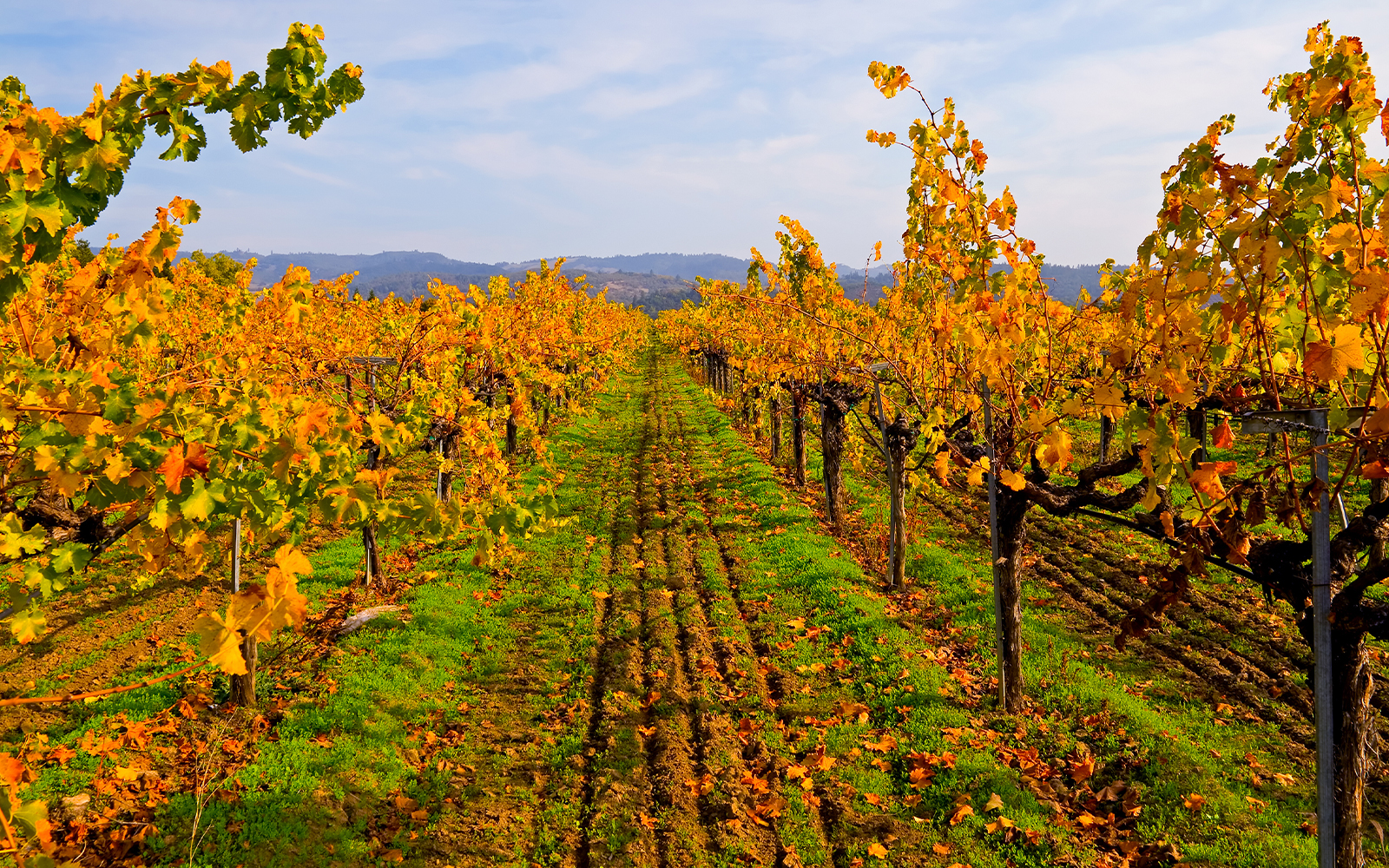 Napa Valley's vineyards become a patchwork of colors as autumn descends. The landscapes and world-renowned wineries create a great for discerning travelers.
What Makes It Special: Wine tastings amid the fall foliage set the stage for sensory experiences. Aboard the Napa Valley Wine Train, journey through picturesque settings while enjoying gourmet cuisine.
Don't Forget To: Delight in wine and cheese pairings, explore the winemaking process, and rejuvenate with spa treatments infused with grape-based products.
8. Lake District, England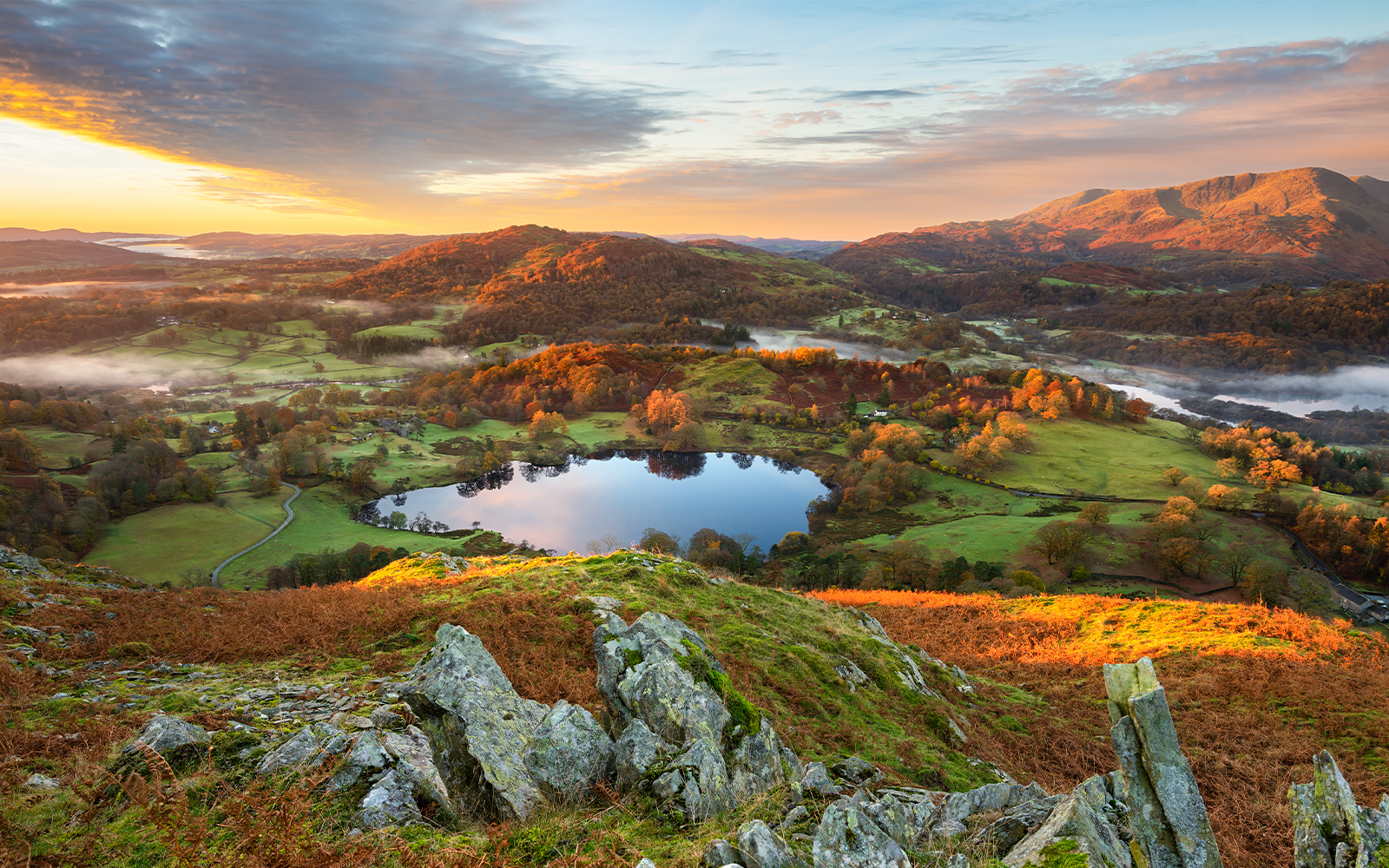 The Lake District in England turns into an enchanting realm during autumn. Tranquil lakes, lush hills, and charming villages set the stage for an idyllic escape.
What Makes It Special: Cruise along Windermere, the largest lake in England, as vibrant foliage reflects on its surface. Wander through Ambleside's cobbled streets for a quintessential English experience.
Don't Forget To: Indulge in traditional afternoon teas, take leisurely walks around Grasmere's poetic landscapes, and explore the literary heritage of Beatrix Potter.
9. Seoul, South Korea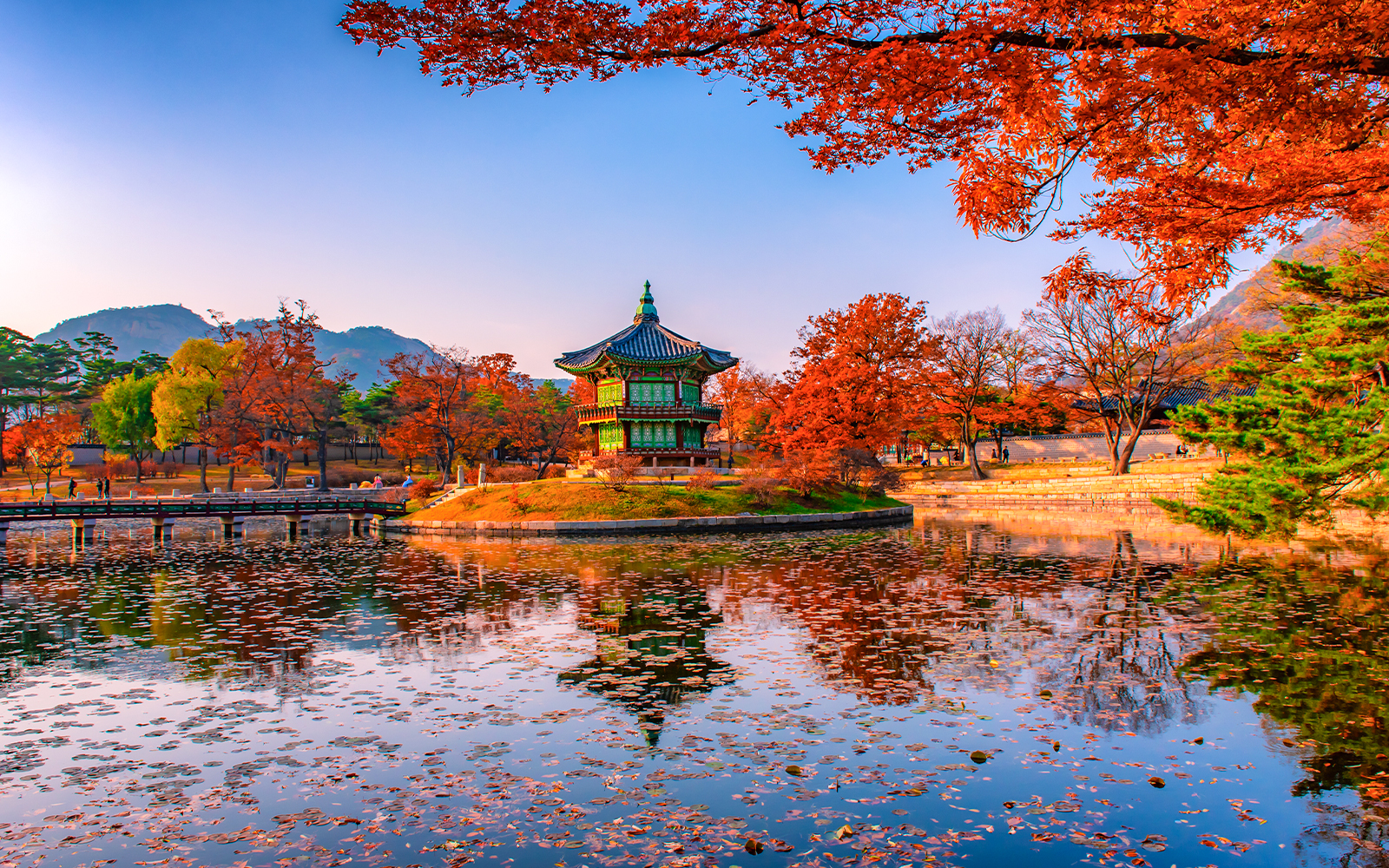 In Seoul, the juxtaposition of ancient traditions and modern vibrancy comes alive against the backdrop of autumn. The city's historical sites are covered with bright orange leaves, making it a great destination to explore this season.
What Makes It Special: Gyeongbokgung Palace's grandeur is enhanced by the fiery hues of the season. Take a walk through Hanok villages, where traditional architecture and fall colors create an immersive experience.
Don't Forget To: Savor street food delights at Gwangjang Market, revel in the energy of Myeongdong's shopping district, and don traditional hanbok attire for an authentic photoshoot.
10. Aspen, USA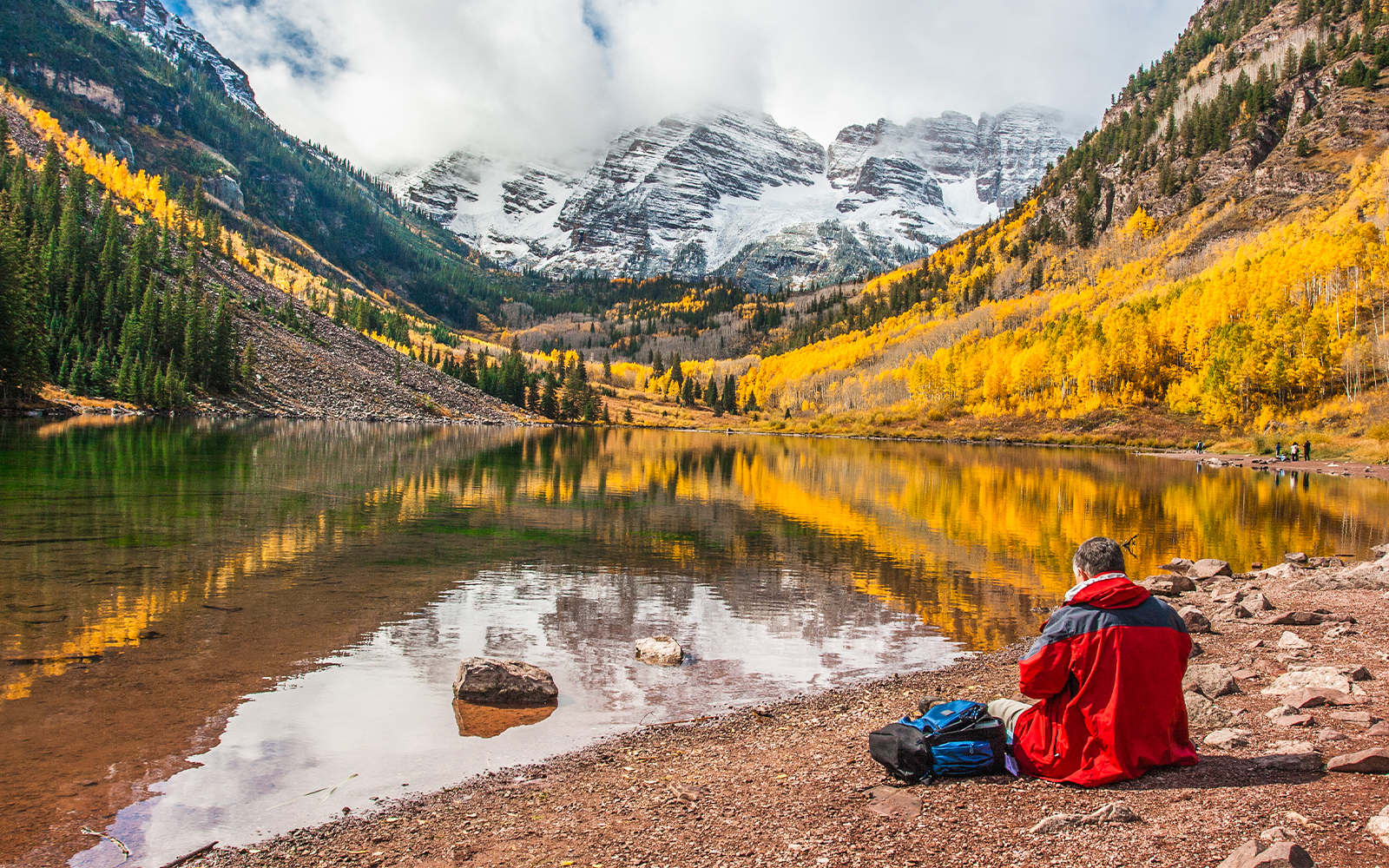 Aspen, known for its stunning ski resorts, undergoes a transformation in autumn. The mountains are full of golden aspen trees that shimmer in the season, making way for ample photo ops!
What Makes It Special: Maroon Bells, surrounded by forests painted in fall colors, is an iconic sight. Hiking and biking trails offer breathtaking views, while the town's cultural scene adds depth to the experience.
Don't Forget To: Capture the beauty of Maroon Lake reflecting the mountains, attend the Aspen Film Festival for a touch of glamour, and enjoy the local culinary scene.
10 Best Places To Visit In Autumn