What makes 40 million people from around the world visit a single European city every year? It will take ages to disclose the answer to that question, and eons to pen it all down. Paris is beyond just a pin on the map. It is a call that nobody can defy. It is a sensation that ingests everyone who goes there. Be it for the immense architectural allure of the Eiffel tower, or the seasoned serenity of Seine, Paris has never found it difficult to delight her visitors. Even in the intransigent month of November, Paris is fanciful as ever.
What Makes Paris in November a Must-Visit?
---
To be fair, there is no time in the year when you cannot enjoy Paris. The city of lights is pleasant irrespective of the weather. However, around the month of November, the daylight hours begin to shrink, and there is a chill in the wind. This drives a lion's share of the tourists out of the city. The holiday season crowd is yet to arrive at this point of the year.
Essentially, what you are left with is a city devoid of queues. A bit more of the city would be visible in the twilight. The usually bustling bylanes would be quieter. The musicians can be heard a little clearer and for longer. The stores lining the streets already are prepared with their exquisite window displays by November. Your entire experience of Paris might just be a lot more romantic in this month.
Paris Weather in November
---
November in Paris sees the mercury often dropping below 10ºC. November sees an average high of 12ºC and an average low of 8ºC with daily sunshine of about 8 to 10 hours. The chilly weather creates a somber mood and as the days grow shorter, tourists dwindle and the city becomes a sleepy town.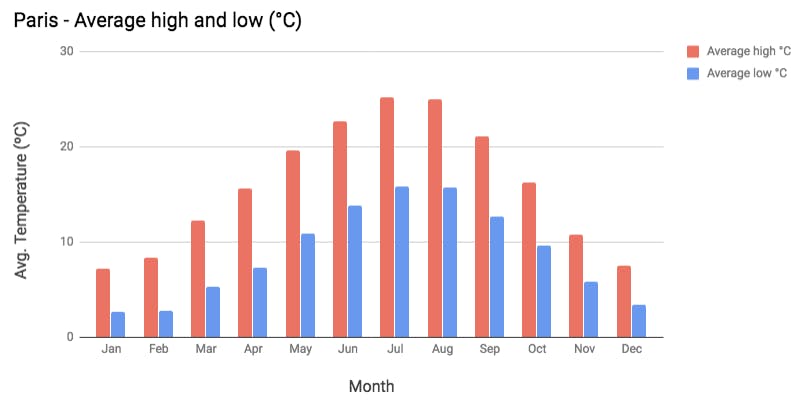 Paris in November: Things to do
---
Eiffel tower is the globally recognized unofficial emblem of travel and tourism. Understandably, it is a busy place to be during the tourist season. In November, you can enjoy this architectural marvel with lesser people to invade your personal space or photobomb your selfies.
Versailles - Napoleon Images of the Legend
The exhibition showcases the detailed history of Napoleon through the largest collection of paintings on the subject. The display garners a lot of attention from the art aficionados, and therefore you would be better off visiting it in November.
Louvre - Chiaroscuro Engraving - Cranach, Raphael, Rubens
Color wood engraving (popularly known as chiaroscuro), was practiced from the beginning of the 16th century in Italy. Musée du Louvre hosts a large collection of these wood engravings by some of the greatest artists of the time. If you are spending a November in Paris, visiting this exhibition is a must.
Orsay Museum - Picasso Blue & Rose
Musée d'Orsay holds an exhibition displaying the magnificent works of Pablo Picasso during his Blue and Rose period. The aim is to criticize the early works of his from a relatively modern standpoint. Given the importance of this exhibition, it is better to visit it during the relatively slow month of November.
It would be a crime to leave Paris without being on this tour. The most popular Parisian landmarks are visible from the glass canopy boats. The magical tour also includes a 3-course meal. It is quite evident why this tour is so popular. Add to that, the calmer November scenes.
Moulin Rouge Show with Champagne
Attracting over 600,000 spectators a year, this cabaret show is quite popular in Paris. Enjoy a glass of champagne as you let your eyes feast on the hued performances decked with sequins, feather and sparkles. November in Paris would be way more animated with this in your itinerary.
The Arc de Triomphe and Armistice Day
Arc de Triomphe stands tall in Paris as a tribute to the fallen French soldiers in various wars. November 11th of every year is observed as the Armistice Day. A parade along the Champs Elysees, that passes by The Tomb of Unknown Soldiers, takes place every year.
Paris in November: Events to Look Out For
---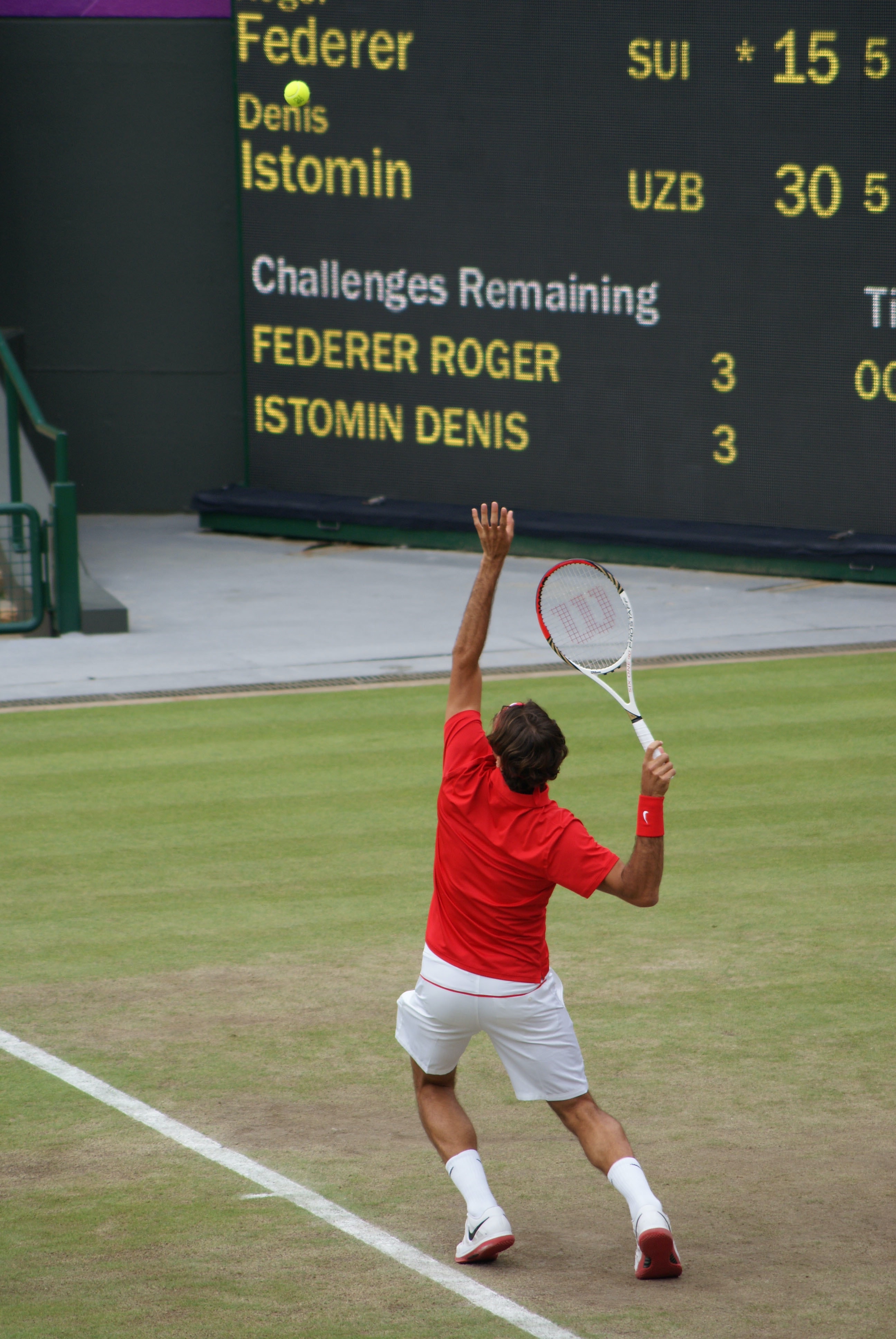 Rolex Paris Masters
Dates: October 31 - November 8, 2020
No matter what you are interested in, Paris has you covered. Paris, in November, plays host to one of the major Men's Tennis tournament. Also known as Paris Masters, this tournament typically takes place in the first week of November. An absolute must watch for all sports lovers.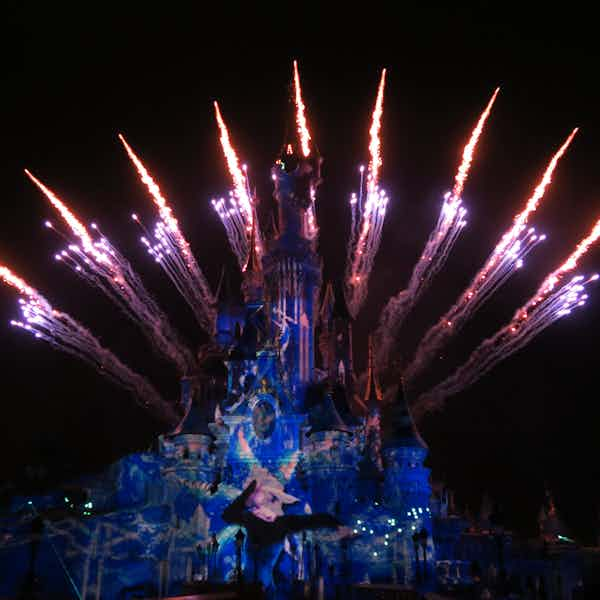 Disney's Magical Fireworks and Bonfire
Dates: November 4, 6 & 8 2020
Disneyland Paris is a major attraction in the city. If you find yourself in Paris in November, you cannot miss the grand fireworks show that takes place overlooking Lake Disney. The entire experience is surreal and well worth your time in the city of lights. Paris Photo
Dates: November 12 - November 15, 2020
The largest photographic art fair in the world is held every year in Paris in November. About 200 exhibitors from all over the world display their works in Paris Photo. Apart from that, you get exclusive insights about the featured photos.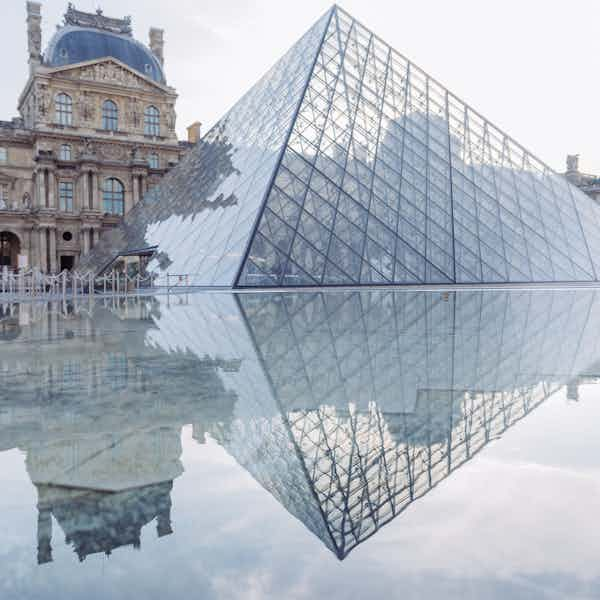 The France Beaujolais Nouveau Festival
Date: November 19, 2020
Above all, French people like their celebrations to be thorough. Beaujolais Nouveau Festival celebrates the first wine of the season with music, fireworks and merriment. The yearly event takes place on the third Thursday of the month of November.
Pitchfork Music Festival
Dates: Date to be announced
One of the biggest music festivals in Paris, the Pitchfork Music Festival is held over three days. The festival mainly focuses on alternative rock, hip-hop, and dance music. Each year, Pitchfork Music Festival features an envious lineup of popular artists from all over the world.
Paris in November: 5-day Itinerary
---
Check out our carefully curated itineraries and plan your visit to Paris better. Whether you're visiting Paris for 1 day, 3 days or 5 days; our itineraries packed with top experiences and traveler tips are bound to come handy.
5 Days in Paris Itinerary
Paris Essentials
---
Weather
Novembers in Paris are cold. It is around this time that the mercury regularly drops below the 10ºC or 50ºF. An average high of 12ºC/53ºF and an average low of 8ºC/46ºF can be expected. Rainfall can be expected on 10-15 days during the month. The daylight time ranges from 8 to 10 hours per day. It can also get a bit windy at times.
Where to Stay
Being the bustling tourist hub it is, Paris is not lacking in accommodation options. You will find the lodging of your specification and stipulation almost anywhere in the city. It is only logical that you pick your quarters closer to the city center to make it easier for you to explore Paris. Here are a few good options you can choose from sorted by budget.
Luxury hotels – Ritz Paris, Le Bristol Paris, Park Hyatt Paris - Vendome
Mid-range hotels – Hôtel Keppler, Maison Souquet, The Hoxton Paris
Budget hotels – Hôtel Auguste, Résidence du Pré, Hotel Virginia, Source Hotel
What to Pack
Given the dipping temperature, it is a no-brainer to pack warm clothes and accessories. Do not underestimate the cold wind which is bound to dry up your skin. Pack enough lotion for your outings. And finally, pick a proper waterproof boot and coat in case you end up walking in the cold November rain.
Getting Around Paris
RATP manages most of Paris's public transport. RATP passes and tickets will be valid in the underground metro, bus, noctilien, and rail systems that ply around Paris (available at airports and stations). The Greater Paris area is divided into 6 transport zones, out of which zones 1 and 2 would the crucial ones for tourists.
RATP passes and tickets can be bought from métro stations, tourist offices, and tobacconists, while single tickets can also be purchased in the bus. The metro is the most convenient mode of transport in Paris. You can opt for the bus and the noctilien if you prefer to stay on the surface. All modes of transport run late into the night.
What to Eat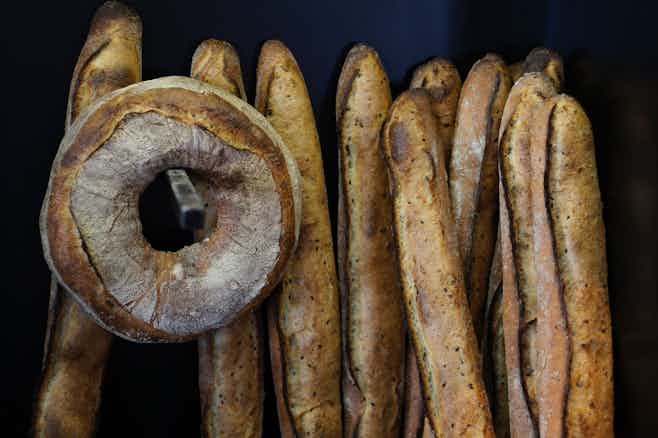 Baguette
The French baguette is an embodiment of the nation's culinary tradition. It is a long loaf of bread made from lean dough, with an inimitable crispy crust. While this item is available almost anywhere, you just cannot miss out on having a few from Boulangerie Brun, or Painvie bakery.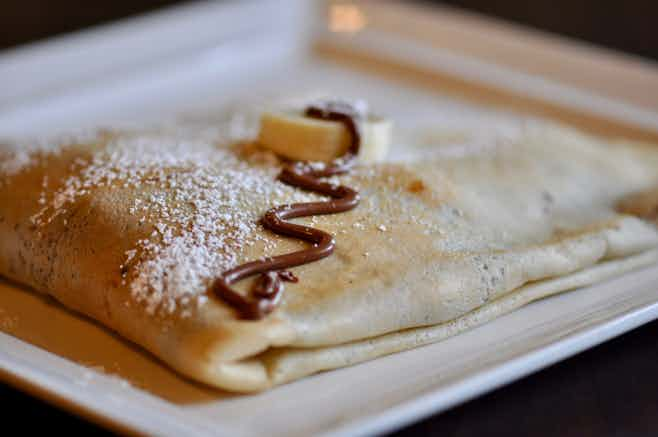 Croque-monsieur and Croque-madame
Possibly the most popular cafe dish in all of France, the Croque-monsieur is quite a utilitarian food to eat. It is a crispy ham sandwich that oozes with cheese. A small amount of béchamel sauce is used to moisten it. In case you are starving, order a Croque-madame, which is basically Croque-monsieur topped with a fried egg. Go to Café des Phares for the best Croque-monsieur in Paris.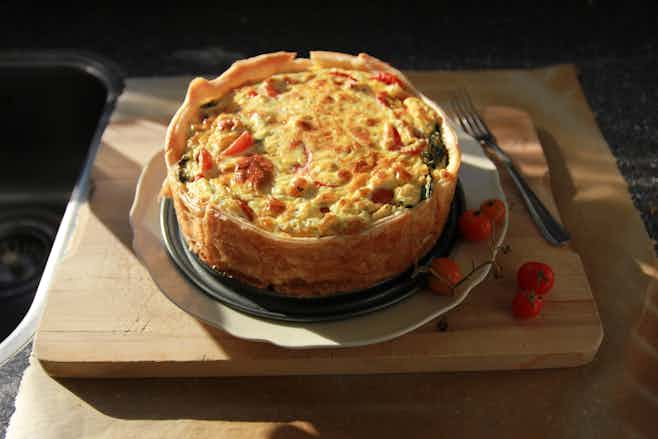 Quiche
A quiche is a breakfast staple in France. It is a mainly salty flan within a pastry crust. The flan is made of milk, eggs and cheese, with varieties that consist of vegetables, seafood, or vegetables. The best quiche in Paris can be found at The Smiths Bakery and Les Petits Mitrons.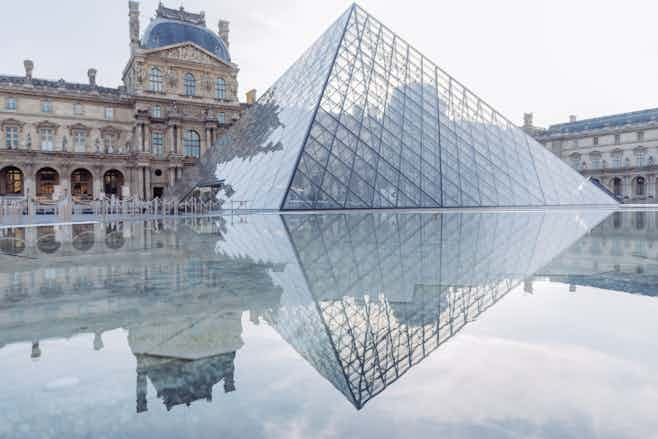 Choucroute
The French variety of Sauerkraut has a long-standing history that firmly etches its name in the Parisian archives. This brasserie (French for brewery) essential basically comprises of a generous helping of white cabbage cooked in riesling, duck/pork fat, garnished with herbs and garlic, and finally topped up with ham and bacon. Sit down at Bofinger to have the city's best Choucroute.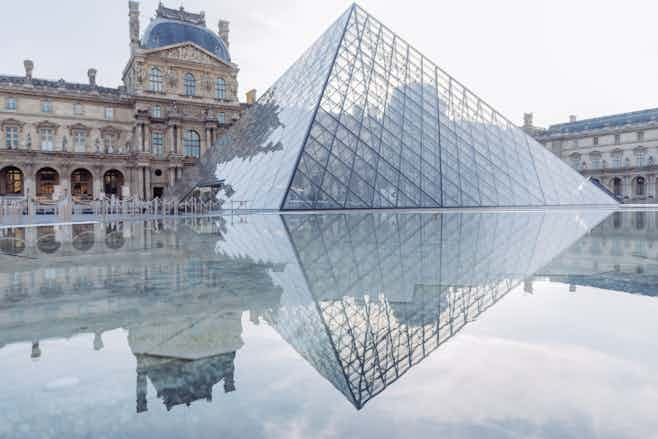 Baba Au Rhum
This 18th-century dish owes its name and preparation to King Stanislaus, who had ordered the recreation of raisin brioche with Tokaji wine while serving his exile. Now, this dense cake is soaked in rum and filled with pastry cream. Stohrer and Bistrot Paul Bert serve the best Baba Au Rhum in Paris.
Tips to Visit Paris in November
---
Reach the venue at least 30 minutes before time for Moulin Rouge Show as the seating is on a first come, first served basis.
Try the local chocolates and chocolate-based drinks to fully relish November in Paris.
Gorge on as much cheese as you feel like. It will provide you with the warmth you need in the weather.
Choose from an array of day trips from Paris, like Disneyland Skip The Line with Luxury Coach, Guided Tour of the Reims Champagne Region, Half Day at Provins, Mont St. Michel's Abbey Full Day Trip, depending on the time you have.
Carry disposable toothbrushes so that you don't have to walk around with stained teeth after sipping on wine and street food.
Explore Paris by Months
---
Ready to Visit Paris?
---
For more detailed Paris guides, here are some helpful quick links!