Nestled in Tempozan Harbor Village, Osaka, you'll find Osaka Aquarium Kaiyukan (海遊館, Kaiyūkan), a famous destination for aquatic enthusiasts. This facility offers an engaging exploration of Pacific Rim marine life, meticulously showcased in a variety of tanks. Kaiyukan features 15 large tanks, each representing a specific Pacific Rim region. These tanks take visitors on a virtual tour of the Pacific Ocean. Among them are "Japan Forest," a sunlit Japanese forest; "Antarctica," with icy landscapes, and the highlight, "Pacific Ocean." This central tank, 9 meters deep and 34 meters long, holds 5,400 tons of water and is home to the world's largest fish, the whale shark. Your adventure begins on the 8th floor, spiraling down to observe these creatures from various tank levels, giving you different perspectives.
Osaka Aquarium - In a nutshell
---
Handy information
| | |
| --- | --- |
| ⏰ Suggested Duration: | 3 hours |
| ☀️ Best Time to Visit: | Weekday evenings |
| 🎟️ Osaka Aquarium Tickets | Check prices |
| 🚇 Closest Metro | Osakako Station |
Must-see
Encounter whale sharks
Jellyfish
Vibrant coral reefs.

Opening Hours And Address
Typically 10 AM - 8 PM; closed on Thursdays
January 10th and 11th, 2024 are closed days

Address: 1-1-10 Kaigandori, Minato Ward, Osaka, Japan.
Get Directions
Why should you visit Osaka Aquarium Kaiyukan?
---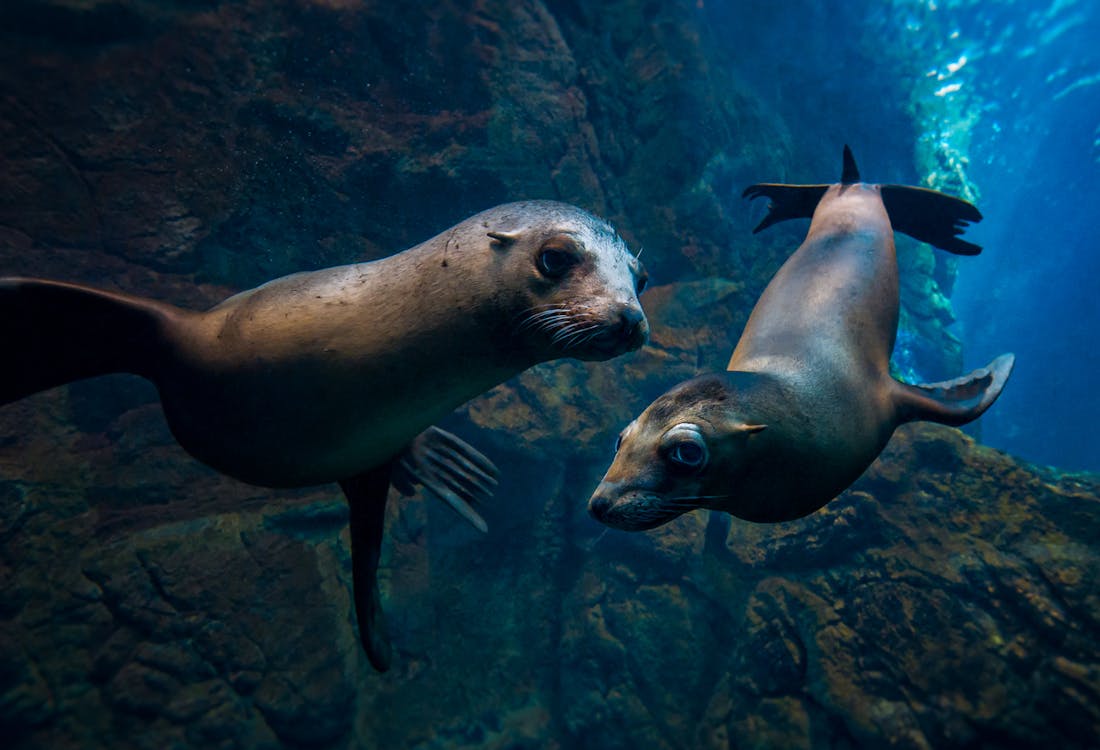 Osaka Aquarium Kaiyukan houses 30,000+ creatures from 630 species, spanning 15 zones and 27 tanks, ranking among the world's largest aquariums.
Each section offers a unique experience, from sharks and rays in the Maldives zone to friendly seals in the Arctic zone.
Rent an audio guide for insights into aquatic creatures' habitats and fascinating facts about their lives.
Witness two awe-inspiring whale sharks in a 30-foot-deep, 5400-cubic-meter tank, stealing the spotlight.
Get up close to marine life; rockhopper penguins play mere meters away, thanks to the aquarium's excellent tank design.
Tickets remain valid for 180 days from purchase, offering flexible visitation options.
Ideal for a half-day trip, the aquarium is surrounded by attractions, including the Tempozan market area and a giant Ferris Wheel right outside.
Recommended Osaka Aquarium tickets
---
Osaka Aquarium Kaiyukan architecture
---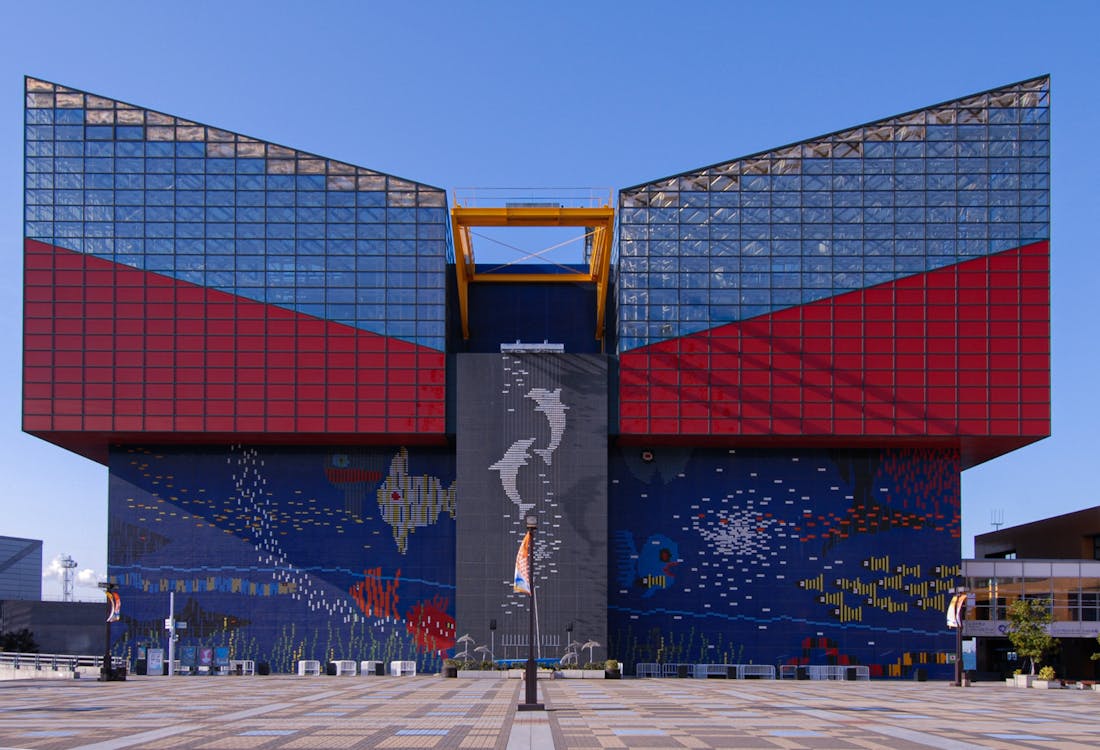 The architecture of Osaka Aquarium Kaiyukan is a work of art in itself. Its striking design mimics the structure of the ocean, with visitors descending from the surface to the depths, just like a deep-sea explorer. Don't miss the mesmerizing central tank, surrounded by a spiraling ramp that showcases marine life from different depths. The best time to appreciate this architectural wonder is during the late afternoon, as the sun's rays cast enchanting shadows on the building.
Highlights of Osaka Aquarium Kaiyukan
---
A mesmerizing entrance into the aquatic wonders of Kaiyukan, setting the stage for an unforgettable journey.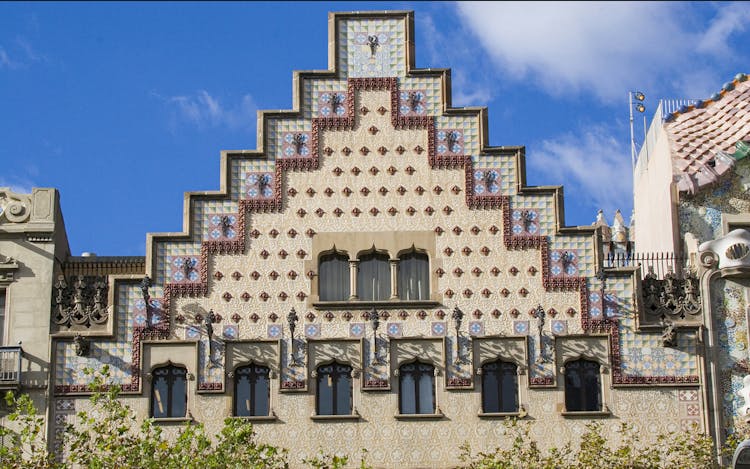 One of the few surface zones in the aquarium, the Japan Forest is an uncanny life-like recreation of an actual Japanese forest. Featuring both creatures that live near rivers and surface waters, including otters, this is a beautiful zone to spend time at.
The Aleutian Islands is a frigid environment teeming with nutrient-rich waters that support various fish species and serve as the habitat for the Tufted Puffin!
California's coastline cliffs host numerous aquatic mammals. Visitors can witness coastal sea lions and seals on both land and in the sea at this exhibit.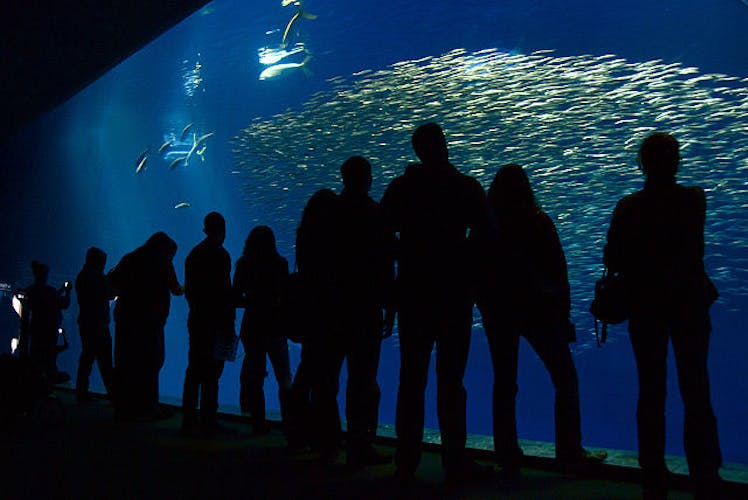 At this exhibit, watch the tropical fish and marine life that once existed in the tropical rainforest of Panama. The present environmental condition of the once thriving nation, makes this zone all the more special.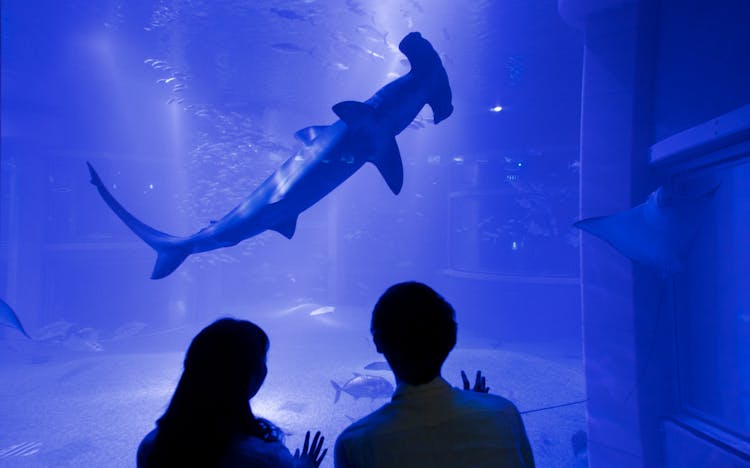 Continue your tour of water bodies around the world with a stop at the Ecuador Rainforest which is home to plants and animals located directly on the equator in a South American tropical rainforest.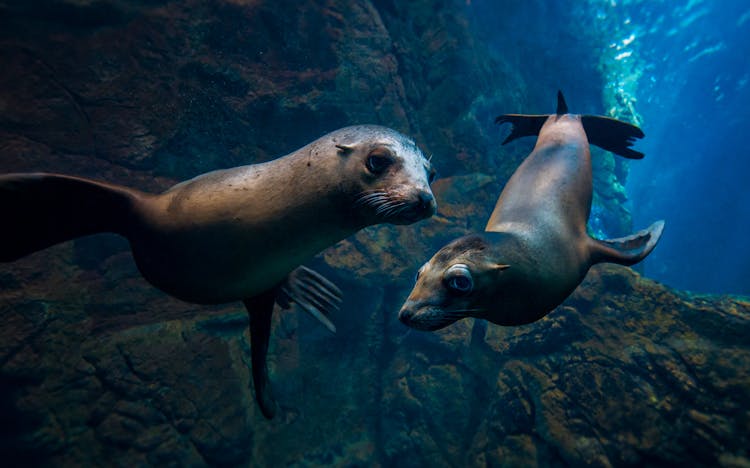 Featuring both ice and chilly ocean water, the Antarctica zone is another major highlight of the Osaka Aquarium Kaiyukan. Watch in amazement as penguins exhibit their humorous behavior on land and rapid movements in the water.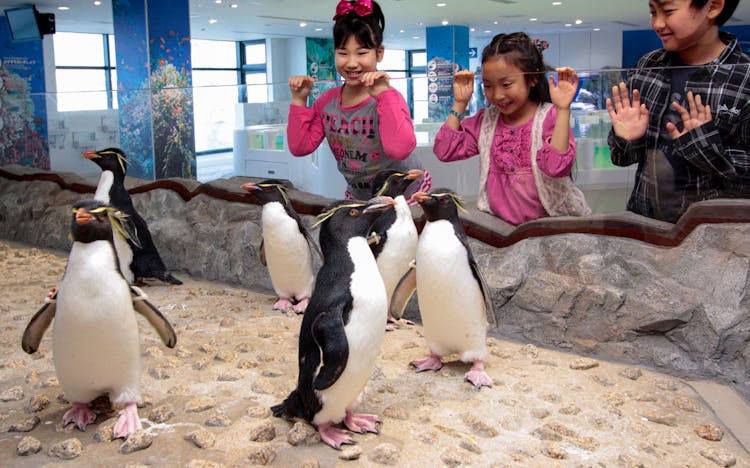 Discover the extreme water temperature of the sea around New Zealand at the Tasman Sea zone. Visit this exhibit to learn about the ecology of the Pacific white-side dolphins located in New Zealand.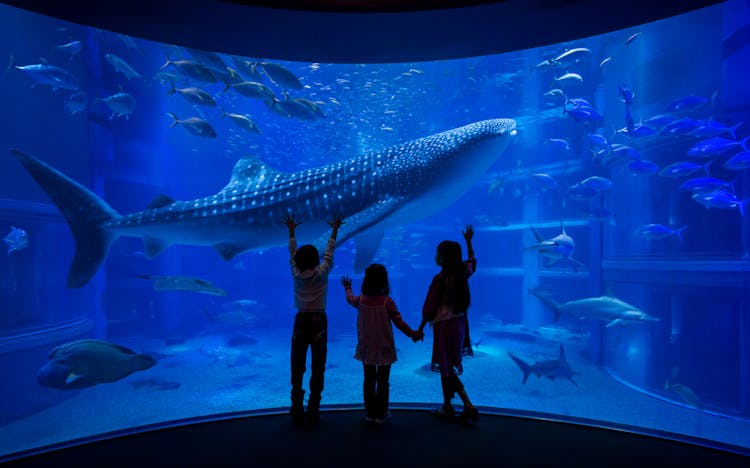 With over 5,000 connected coral reefs, Australia's Great Barrier Reef is home to a multitude of vibrantly coloured fish. At the Great Barrier Reef zone, enjoy a spectacular recreation of the reef with the same multicolored hues available at the original.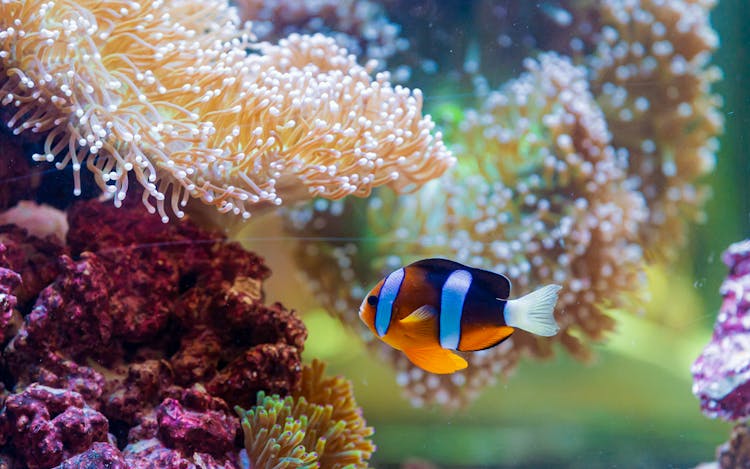 Generally considered the most popular attraction of the Osaka Aquarium Kaiyukan, the Pacific Ocean zone is home to a whale shark along with a host of other sea creatures including spotted eagle rays, leopard sharks and more.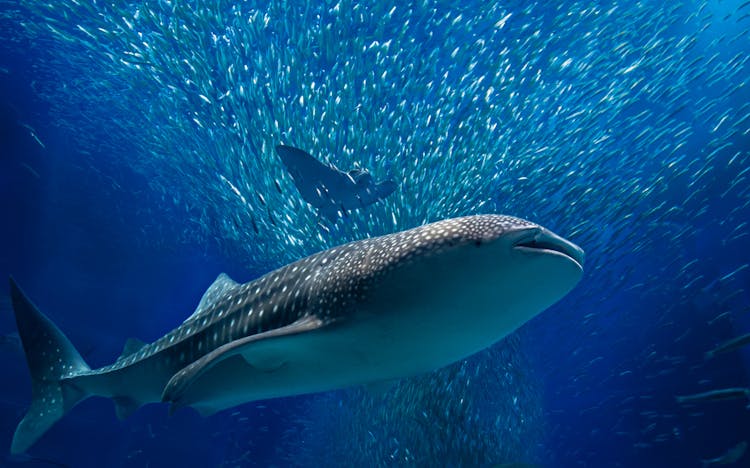 The Seto Inland Sea is renowned as the birthplace of aquaculture fisheries worldwide, where currents transport a wide array of fish from nearby regions. This exhibit showcases a selection of representative fish species from this diverse collection.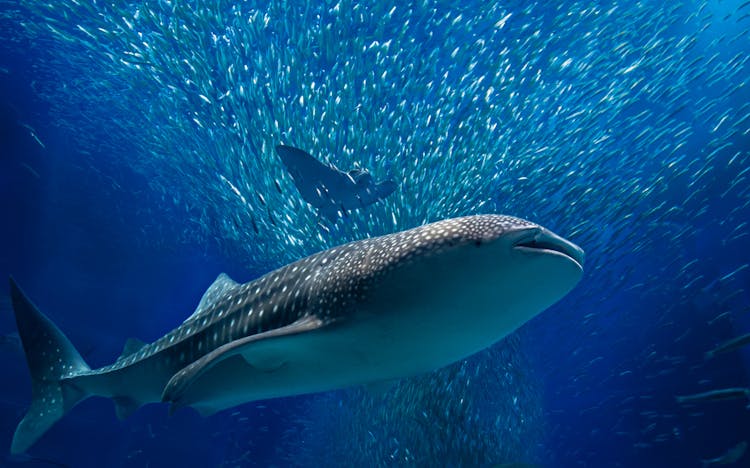 These aquariums are periodically showcased throughout the year to spotlight specific creatures for special attention.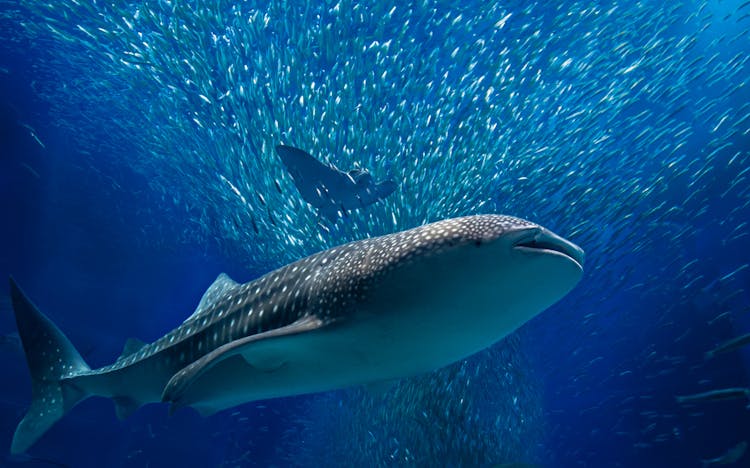 The coastal waters of Chile experience an influx of cool, nutrient-rich waters from the south, fostering substantial populations of plant and animal plankton. This exhibit features sardine species gathering around rocks in search of this planktonic food source.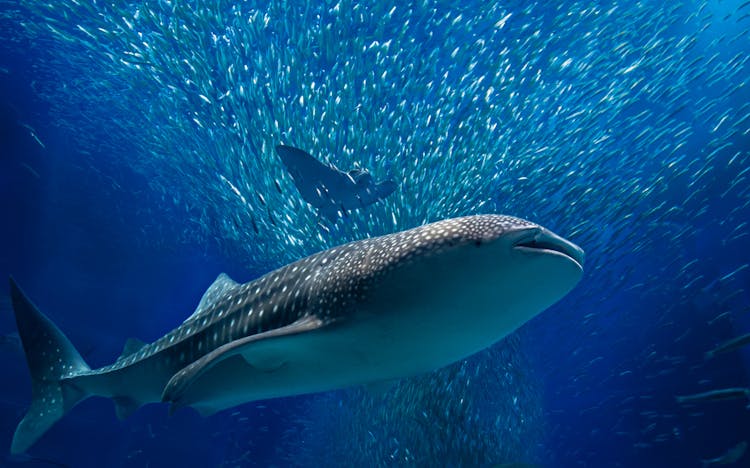 At the Cook Strait exhibit, you'll get to witness sea turtles and other indigenous species of fish pertaining to the divide between New Zealand's North and South Islands.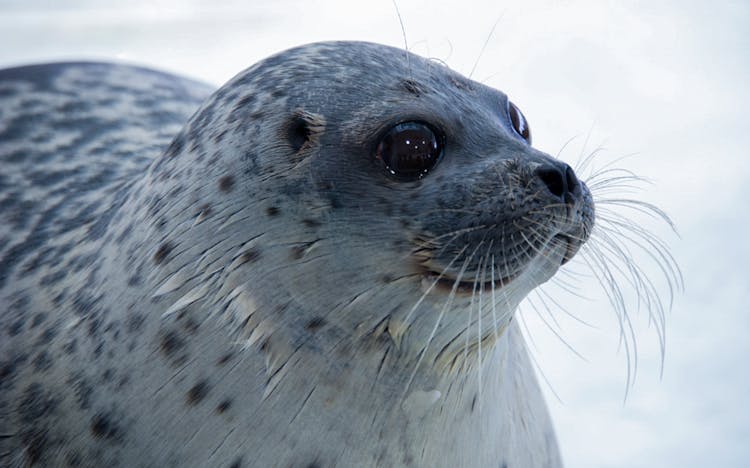 This exhibit focuses on life in the ocean depths, specifically on a sloping section of the Sea of Japan's floor, found at depths of approximately 200 to 400 meters. Notably, the region hosts the world's largest variety of Japanese spider crabs.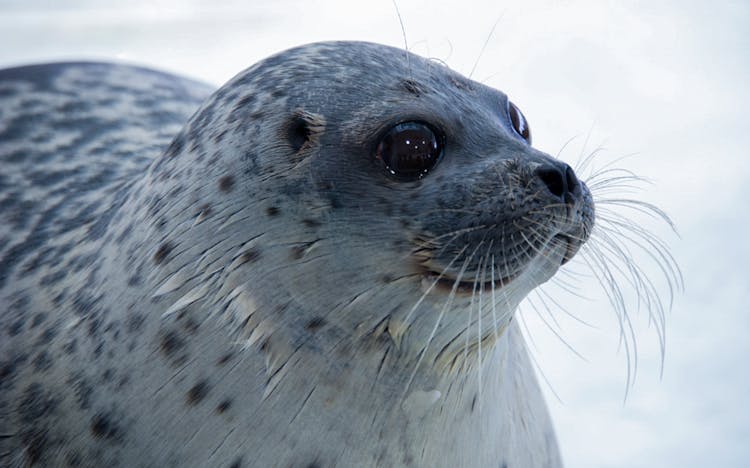 This new section offers the experience of observing a galaxy of floating jellyfish, resembling a celestial scene. Visitors will be captivated by the graceful movements of the jellyfish, evoking sensations of beauty, transparency, serenity, and a profound connection to life.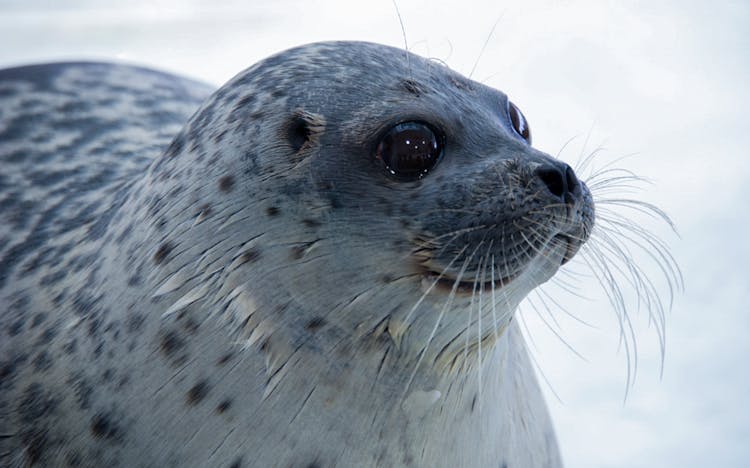 Kaiyukan Night Aquarium - Why it's worth a visit
---
Every day after 5:00 PM, the Osaka Aquarium Kaiyukan transforms into the Kaiyukan Night Aquarium and reveals an unexpectedly beautiful side. If you choose to visit the aquarium post 5:00 PM, you'll be greeted by an aquarium resembling the ocean in moonlight. The music playing inside changes as the fish swim under the deep blue lights Illuminating the aquarium. Making for a deeply mystical and enchanting experience, the Kaiyukan Night Aquarium is definitely worth visiting for its innovative concept alone. There's nothing quite as mystical and enchanting as the Kaiyukan Night Aquarium.
Osaka Aquarium Kaiyukan opening hours
---
The Osaka Aquarium Kaiyukan is open from 10:00 AM to 8:00 PM every day. However, the last entry time is 7:00 PM.
Directions to Osaka Aquarium Kaiyukan
---
Via Plane: From Kansai International Airport: Approx. 65 min. by train (changing railway lines) or approx. 60 min. by nonstop limousine bus From Osaka International Airport (Osaka-Itami): Approx. 60 min. by train (changing railway lines)
Via Train: Approx. 35 min. from Shinkansen bullet train Shin-Osaka Station (changing railway lines)
Approx. 30 min. from Osaka (Umeda) Station
Approx. 30 min. from Namba (Shinsaibashi) Station
Approx. 5 min. on foot from Osakako Station of Osaka Metro Chuo Line
Via Bus: Approx. 45 min. from Osaka Station (bus route No. 88) or approx. 40 min. from Namba Station (bus route No. 60) to Tempozan Stop, adjacent to the KAIYUKAN
From Universal Studios Japan: Approx. 10 min. from Universal City Port by Captain Line fast shuttle ferry
Restaurants near Osaka Aquarium Kaiyukan
---
Tempozan Marketplace
Try local specialties with a view.
Legoland Café
Family-friendly dining with a play area.
Sushiro Osaka Bay
Enjoy fresh sushi at reasonable prices.
Cafe Minato
Relish European-inspired dishes by the waterfront.
Teppanyaki Motoyama
Savor grilled delights in an elegant setting.
Best hotels & accommodation near Osaka Aquarium Kaiyukan
---
Other tourist attractions to visit near Osaka Aquarium Kaiyukan
---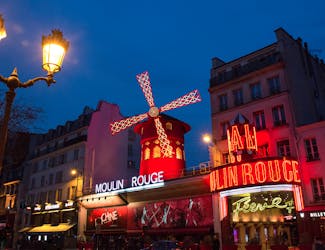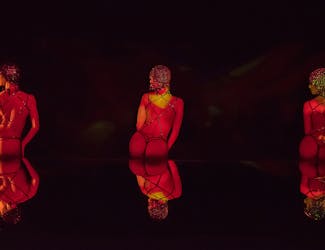 Legoland Discovery Center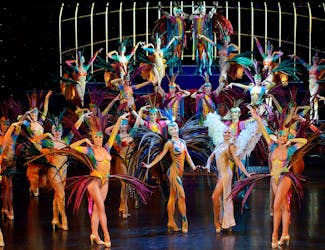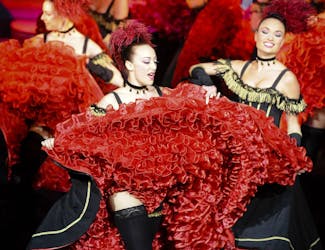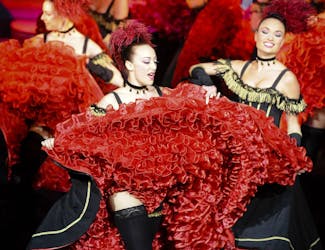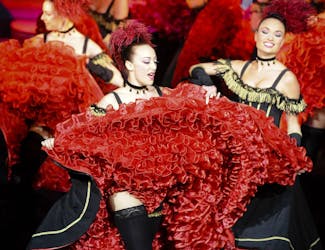 Frequently Asked Questions
---
You can either spend 3-4 hours here if you have enough time or you can take a short trip around, spending as little as one hour if you're short on time.
Five coin lockers are installed in the aquarium, the entrance building and Tempozan Marketplace.
Yes, you can purchase tickets at the entrance but it's recommended to purchase tickets online to avoid waiting in line.
Yes, wheelchairs are lent out to visitors free of charge at the Kaiyukan Information Counter and the Information Center.
Yes, visitors are allowed to re-enter the museum without any additional cost but only on the date of their original visit.
Osakako station on Chuo line, which is about a 15 minutes walk away is the nearest train station.
Osakako station on Chuo line, which is about a 15 minutes walk away is the nearest train station.
Yes, all the exhibits are written in both Japanese and English.
Yes, parking is available at the museum for an additional cost which is calculated on a per hour basis.
Yes, assistance dogs, hearing dogs, and service dogs are allowed inside the aquarium.
Yes, nursing rooms for babies and mothers are located on the 6F of the aquarium and the 2F of the entrance building.
Yes, audio guides are available in four different languages, namely English, Japanese, Chinese, and Korean. The rental cost for each guide is 800 yen.