Australia is home to some of the most unique animal species on the planet. A staggering 83% of mammals and 93% of amphibians that inhabit Australia are endemic to the continent. From the infamous tiger snake to marsupials such as the kangaroo, the fauna here has fascinated ecologists and animal enthusiasts for centuries. Many of these species evolved independently without ever coming in contact with wildlife from other parts of the world. It is no surprise, therefore, that Australia has innumerable wildlife parks and sanctuaries. The Featherdale Wildlife Park in Sydney is counted amongst the most popular attractions in New South Wales. Here, you can see all of Australia's most iconic species such as koalas, kangaroos, pythons, monitor lizards, Tasmanian Devils, and even the elegant Cassowary. The park also features wildlife encounters on a daily basis that lets you get up close and personal with some of these fabulous creatures.
Before you grab your Featherdale Wildlife Park tickets, here's a short guide to everything you must know about this park.
Why visit Featherdale Wildlife Park in Sydney?
---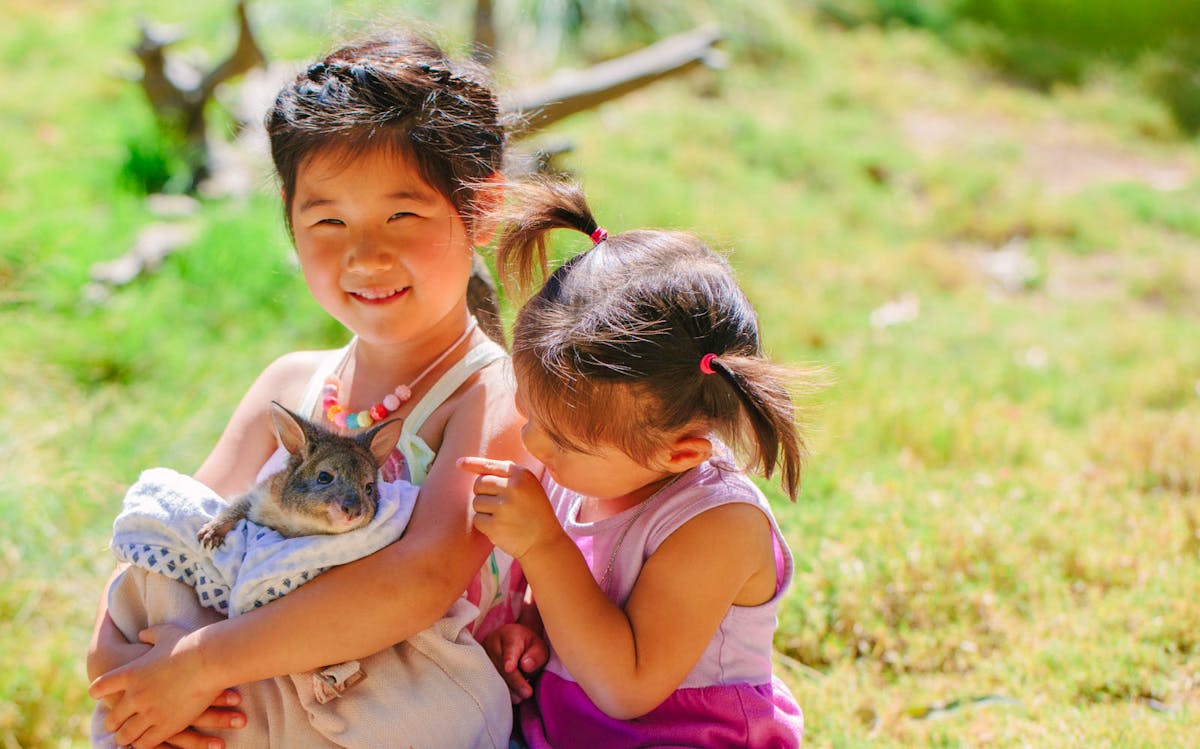 Located in Sydney, the Featherdale Wildlife Park was built atop a former poultry farm and officially opened to the public in 1972. The 7-acre plot was originally owned by Bruce and Margaret Kubbere. It began as a nursery that housed several species of Australian trees, shrubs, and flowering plants, alongside a large wildlife park. Over the years, it morphed into a more fauna-based park. Featherdale garnered much praise, winning the 'Best Major Tourist Attraction Award' in 2005 and 2009 when it was being operated by Amalgamated Holdings Limited. After shifting ownership on several occasions between 2005 and 2019, the park was finally bought by Elanor Investment Group. Featherdale Wildlife Park is now focused on educating children and adults alike on the importance of animal conservation in Australia.
As you stroll through the park, you can see more than 2,000 intriguing species of animals, all of which are native to Australia. There are 3 massive enclosed grounds for wallabies and kangaroos and a tree park that supports the largest population of Koalas in an artificial habitat in New South Wales. Meet an eclectic collection of birds such as emus and penguins as well as reptiles like the Inland Taipan and monitor lizard.
Featherdale Wildlife Park Animal Encounters
---
Enjoy feeding these adorable and friendly animals as you sit around and play with them. You will also receive a professional photo of your time with the quokkas once you are done with the encounter. Children under the age of 10 will not be allowed to participate in the Quokka encounter, while children under 15 will have to compulsorily be accompanied by an adult.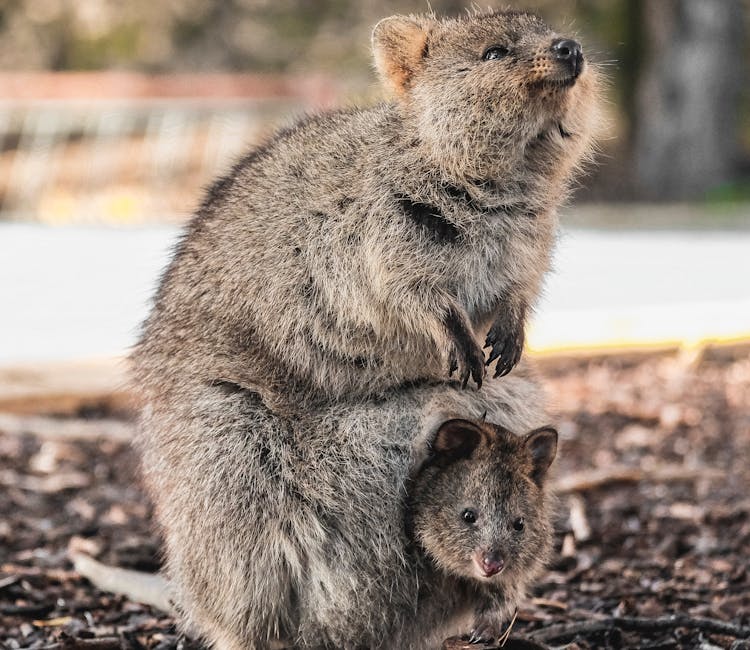 Ever wondered what it would feel like to be inches away from a monstrous crocodile? Reserved for ages 16 and above only, this nail-biting encounter brings you up close with a colossal 2.6-meter saltwater crocodile named Max. After getting a chance to feed him, you will also be able to hold a young crocodile in your arms. You are free to take videos and photos during the experience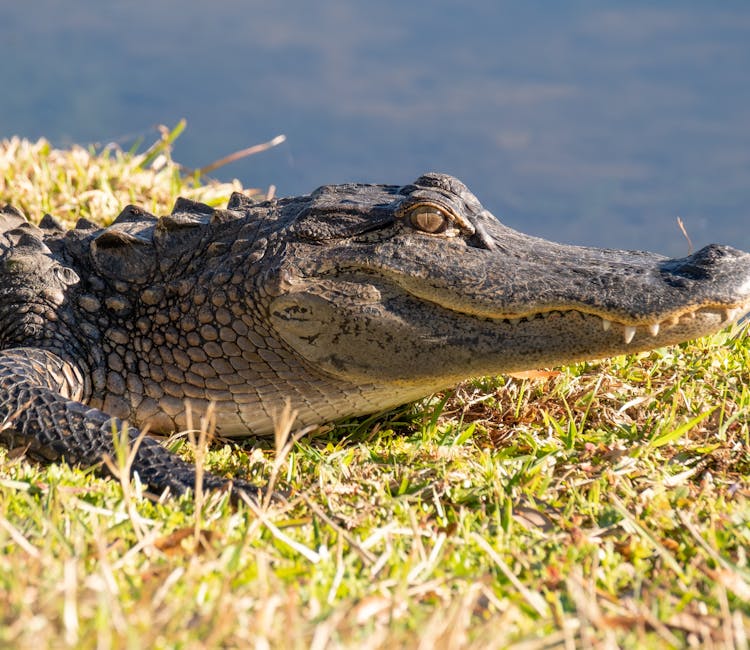 Enjoy exclusive access to the park's penguin enclosure. Watch these gorgeous creatures waddle about and play with each other. You can assist the professional zookeepers as they feed the penguins. Don't forget to capture all your memorable moments with these marvelous flightless birds on video!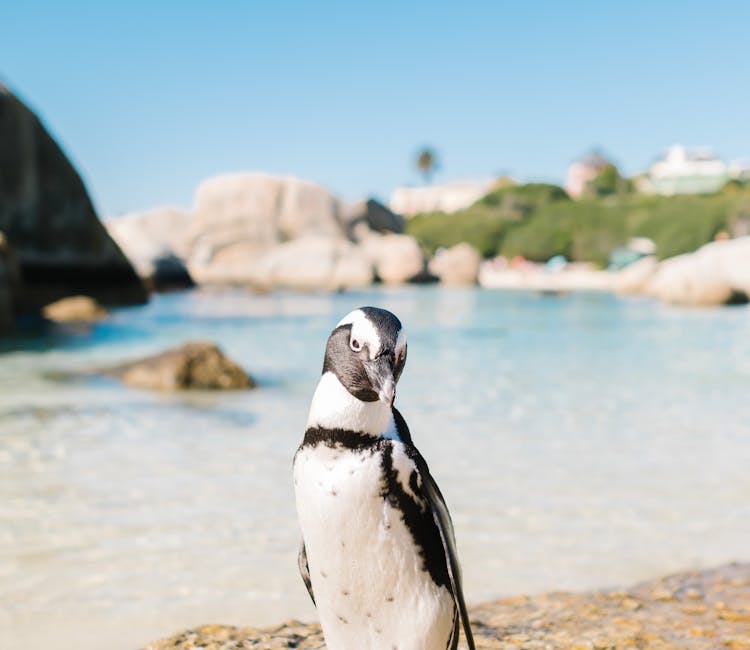 This encounter does not require any prior booking. You are entitled to visit the koala enclosure with just your park admission ticket. This encounter gives you a unique opportunity to interact with a koala. Learn about its fragile habitat and daily routine from the koala keepers at Featherdale. You can also purchase a souvenir photo pack, and a part of the money collected will go to the park's Koala Plantation Fund.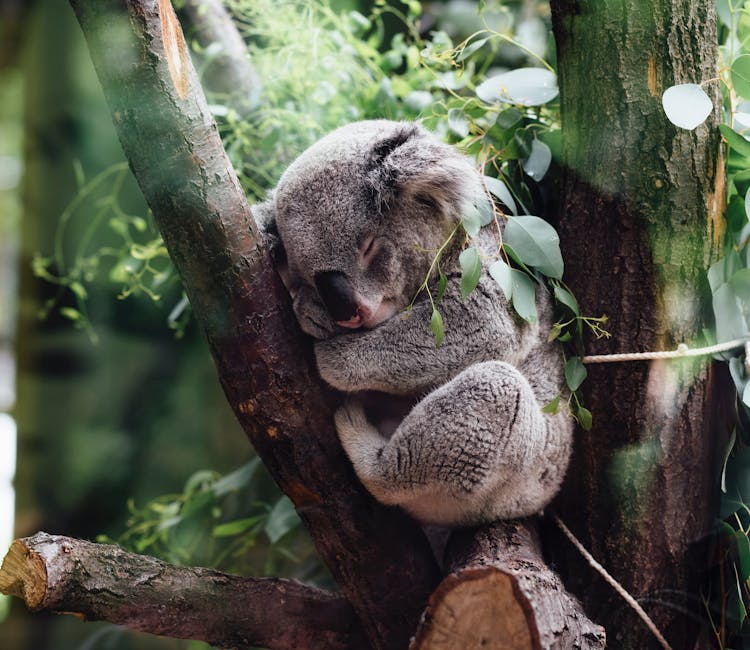 If you are intent on feeding koalas and learning more about these beautiful animals, this experience takes you a step further. Assist the keepers with filling the feeding pots with the koala's favorite meal - Eucalyptus leaves. It is truly enchanting to watch the koalas munch on the leaves in their characteristic nonchalant fashion.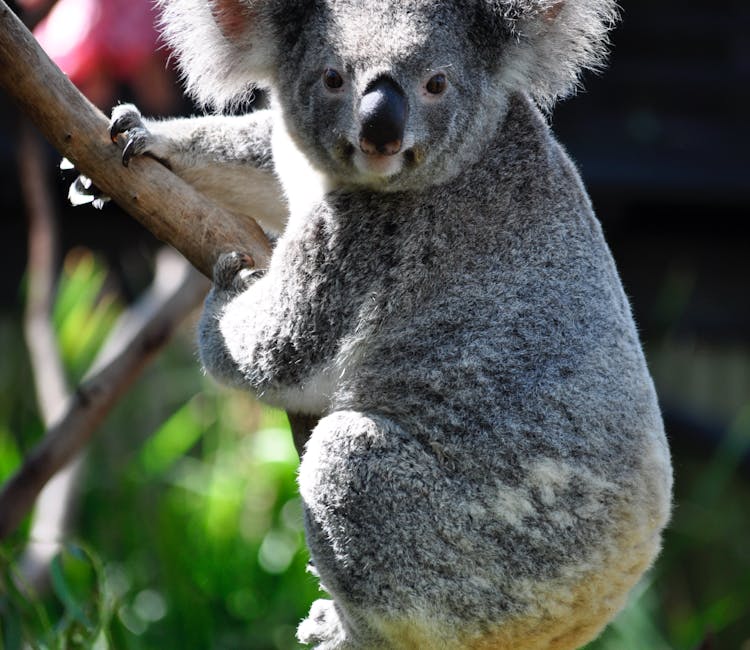 Guests can visit the aviary at no additional cost between 10 AM and 2 PM. Known for their exotic appearance and multi-colored feathers, these inquisitive native lorikeets are a treat to watch. You might find them flying together in pairs and pecking at fruits in the enclosure.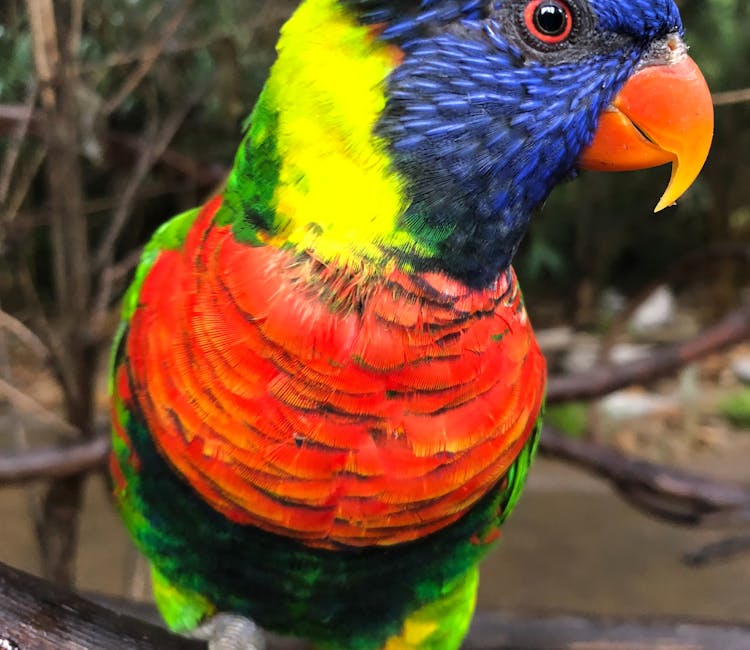 Meet the charming family of marsupials on the Roo Feeding Encounter. Cups of kangaroo food are available for purchase at the park entrance. Hold out some food and watch these adorable kangaroos nibble their favorite snack. Give your kids this brilliant opportunity to interact with juvenile kangaroos and learn about marsupials in Australia.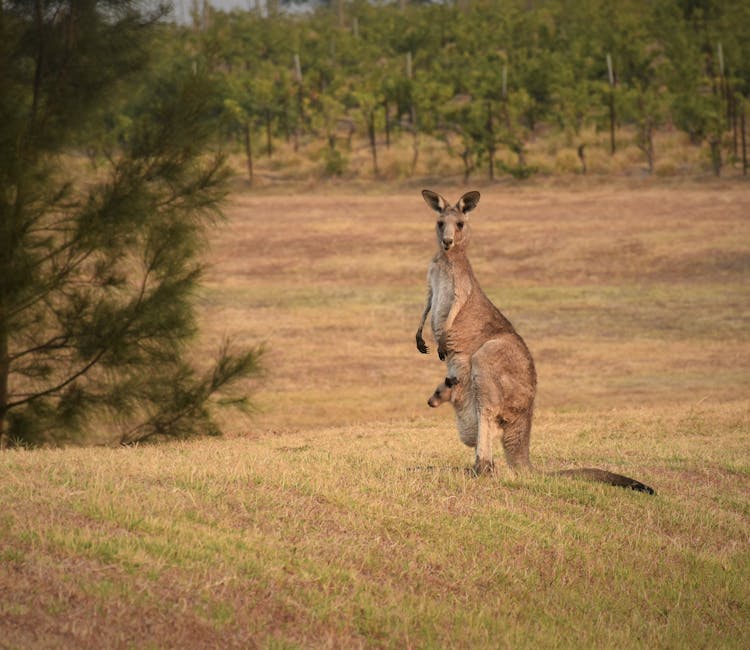 Featherdale Wildlife Park Tickets
---
With the pandemic still wreaking havoc in several parts of the world, it is best to avoid large queues at ticket counters or entrances. Buying your Featherdale Wildlife Park tickets online can ensure that you do not have to put yourself at risk and wait in a queue. Since you will receive a confirmation on your booking by email, you will be able to plan the rest of your tour without having to worry about not getting your tickets when you reach the venue.
Insider Tips
---
The park has paved pathways and is flat throughout. Thus, all the exhibits are wheelchair accessible. If you need the park to provide you a wheelchair, you will have to book it in advance.
If you are looking for bathrooms accessible to the differently-abled, you can find them near the park entrance. Baby changing rooms are available in all bathrooms across the park.
There are 2 picnic areas with tables that are open to guests at the park. You are free to bring your own food and enjoy it with your family and friends in this designated area.
Smoking and alcohol consumption are strictly prohibited inside.
All guests will be subject to COVID-19 screening at the entrance.
You will find hand sanitation stations scattered across the park. Use these stations as often as possible to avoid any potential infections.
You might want to share your experiences on your social media while you are at the park. Free WiFi is available to all guests who sign up at the entrance.
Sign up for our monthly newsletter
Your dose of travel fix - from hacks and deals to travel tips and everything in between, delivered monthly to your inbox
Please enter a valid email
Unsubscribe anytime
Know Before You Visit The Featherdale Park in Sydney
---
Featherdale Wildlife Park Opening Hours
Featherdale Wildlife Park is open from 9 AM to 4 PM on all days of the week. The park is closed on Christmas day.
Getting To Featherdale Wildlife Park
By Car:
Head to Wallgrove Rd by following M4. Take the exit from the Western Motorway and turn right into Wallgrove Rd. Then, turn right again onto Great Western Hwy after about 1.6 km. Turn left to Doonside Rd., continue on for about 500m before turning right onto Kildare Rd. Just continue on this road for about 1.4 km until you see Featherdale on the left.
By Public Transport:
Take the North Shore and Western line and get off at Blacktown Station. Catch bus 729 at Bus Stand E. The bus will drop you off directly in front of the Featherdale Wildlife Park gate.
Recommended duration of visit
The park recommends spending at least 2 hours looking around and admiring the animals. If you wish to participate in the animal encounters and enjoy a meal at one of the restaurants, it might take between 3 to 4 hours to explore the park.
Best time to visit
Since the park is only open until 4 PM every day, you are very likely to enjoy minimally crowded spaces on any of the weekdays. The best time to visit Sydney would be between September and November or between March and May. This is when tourist crowds are moderate and the weather is not too hot.
Parking
There are 2 car parking spaces available near the park. If you cannot find a parking spot in the 'Main' lot, you can park in the 'Overflow' lot across the street. Parking is free for guests.
Fun Facts about Featherdale Wildlife Park
---
Featherdale has the largest collection of Koalas in an artificial habitat in the entirety of New South Wales.
The park is well-known for allowing guests to organize birthday parties, corporate events, and educational visits.
Unlike other zoos and animal conservatories, there are no restrictions on casual photography inside the park. In fact, you can take selfies with some of the animals as well.
Featherdale offers a special program called 'Featherdale ZOOm' for aspiring wildlife photographers. The course is conducted by the legendary nature photographer June Andersen, whose photographs are widely used by leading national parks across Australia.
The park is actively involved in managed captive breeding programs for species conservation. The Quoll breeding program has been amongst its biggest successes.
A plantation consisting of 5000 eucalyptus trees has been opened near Lithgow. This is a huge initiative to create a self-sustaining food source for the local koalas.
Featherdale Wildlife Park Restaurants
---
Featherdale Cafe
Located inside the park, the Featherdale Café has a good collection of snacking options. Enjoy hot and fresh sandwiches, ice creams, hot tea, or cold beverages.
Blacktown Chopsticks
This is an excellent restaurant to visit if you love Chinese food. The dishes on the menu are affordable, and the staff is known to be particularly courteous.
The Old Boy
Known for its classic Australian breakfast and brunch, The Old Boy is one of the best cafes in town for scrambled eggs, sausages, toast, and coffee.
Sun's Burmese Kitchen
Looking for vegetarian dining options near Featherdale? Sun's Burmese Kitchen features authentic Burmese-style dishes such as Burmese Biryani and soup noodles. Seafood such as fried shrimp is also available here.
Pizza King Blacktown
Offering both vegetarian and non-vegetarian pizzas at surprisingly affordable prices, Pizza King Blacktown is a great place to satiate your hunger after a morning spent exploring Featherdale Wildlife Park.
Top Attractions Near Featherdale Wildlife Park
---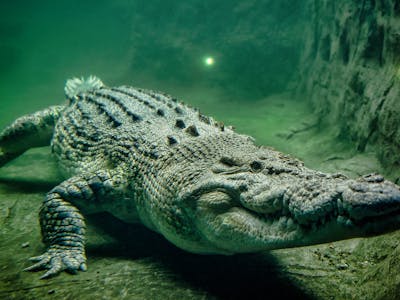 Sydney Zoo
Spanning 41 acres, this zoo has a sizable collection of plant and animal species. Unlike Featherdale Wildlife Park, the Sydney Zoo features species from outside Australia as well. The lion, spotted hyena, Siberian tiger, Diamond python, and Southern white rhinoceros are some of the most popular beasts on display here. The zoo is focused on providing enthralling educational experiences and animal encounters.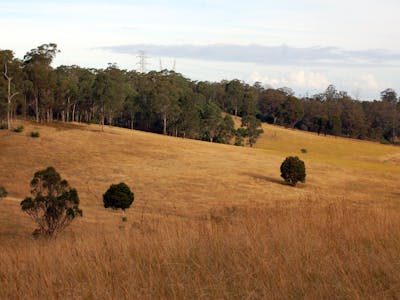 Western Sydney Parklands
Best known for allowing part of its land to be used during the 2000 Olympic Games, the Parklands attracts up to 790,000 tourists annually. The vast 13,000-acre nature reserve and urban park system were originally used solely for agricultural purposes such as dairy farming and grazing. Fallow Deer and Eastern Grey Kangaroos are some of the most fabulous species you can find inside this area. The Parklands also have recreational areas and picnic spots such as Rooty Hill, Lizard Log, and Blacktown Olympic Park.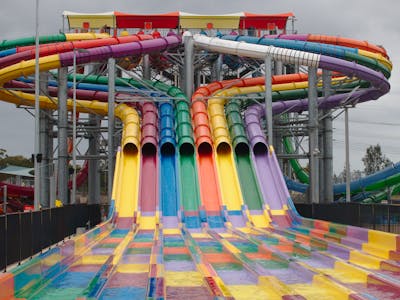 Raging Waters Sydney
A water park in New South Wales that was opened quite recently (December 2013), Raging Waters Sydney is hailed for rides such as 'Bombora' and 'Tantrum'. Bombora is especially well-known for making riders feel almost weightless as they take an enclosed flume ride. The H2Go Racer and 360Rush are other wildly famous attractions at Raging Waters Sydney. If you are looking to visit the park with your family, you should definitely consider exploring 'Boomerang Bay' and 'Wet'n'Wild' Junior'.
Blacktown International Sportspark
The Blacktown International Sportspark is located in Root Hill, Sydney. This gigantic sports arena features an athletics track and field, 2 football fields, 4 softball diamonds, and 2 cricket pitches. Initially intended to host baseball and softball events during the 2000 Sydney Olympics, Blacktown International Sportspark is now primarily used for Australian Baseball League games. It serves as the home stadium of the Sydney Blue Sox baseball team.
Featherdale Wildlife Park Reviews
---
I give 5 stars to Featherdale wildlife park. A place where the visitors have the best experience whilst all the animals comfort and safety are never compromised. Staff are friendly + animals in clean natural environment = experience of a life time.
Christine W, Tripadvisor 2021
Great place to visit with the family especially with the young kids. Our kids are enjoyed with all the native Australian animals. Staff was very friendly, helpful and ready to provide any information. The location was very clean and nice cafeteria with the verity of food. We love to visit this place again.
SPS Dollani, Tripadvisor 2020
Featherdale Wildlife Park FAQs
---
At Featherdale Wildlife Park you can find a wide variety of native Australian species like Quokkas, koalas, lorikeets, and kangaroos, to name a few.
Featherdale Wildlife Park is working very hard to take care of some of the most treasures specified in Australia and combat the many challenges facing wildlife. Building a sustainable environment for animals, contributing to research about these species, and protecting endangered species, are some of the aims of the park.
Both Featherdale Wildlife Park and Taronga Zoo are equally good. At Featherdale one can experience close encounters with most of Australia's wild species, whereas, at Taronga Zoo, you get a glimpse of a large number of species including tigers, giraffes, chimps, and more! Here's our detailed blog on Taronga Zoo.
Yes, Featherdale Wildlife Park has discounts for both senior citizens and kids between the age 3 to 15 years of age with a valid photo ID.
Featherdale is located just about 45 minutes away from central Sydney.
Featherdale Wildlife Park is located in Sydney near Blacktown. The address is 217 - 229 Kildare Road, Doonside, NSW.
Parking is free at Featherdale Wildlife Park. They have two areas to park, one in the main lot and one across the street.
Yes, you can pack your picnic and bring food into Featherdale.
Yes! Free Wi-Fi is available for all guests inside the park.
Featherdale Wildlife Park is open on all days of the year, except on Christmas Day.