The Colosseum in Rome is an awe-inspiring ancient amphitheater that attracts millions of visitors every year. After a day of exploring one of the world's most iconic landmarks, there's nothing quite like indulging in delicious food!
Treat yourself to traditional pasta meals, delectable pizzas, and delicious gelato to satisfy your sweet tooth! If you're feeling adventurous, try some of the local delicacies like Cacio e Pepe or Saltimbocca alla Romana.
The area around the Colosseum is a food lover's paradise, with plenty of options to satisfy all your cravings. Ranging from traditional Italian cuisine to fusion flavors, the Colosseum restaurants offer a range of dishes that will leave your taste buds dancing with joy. Here are a few of our recommended selections.
Top 7 Restaurants Around the Colosseum You Must Try:
Ai Tre Scalini
Ancient winery founded in 800 AD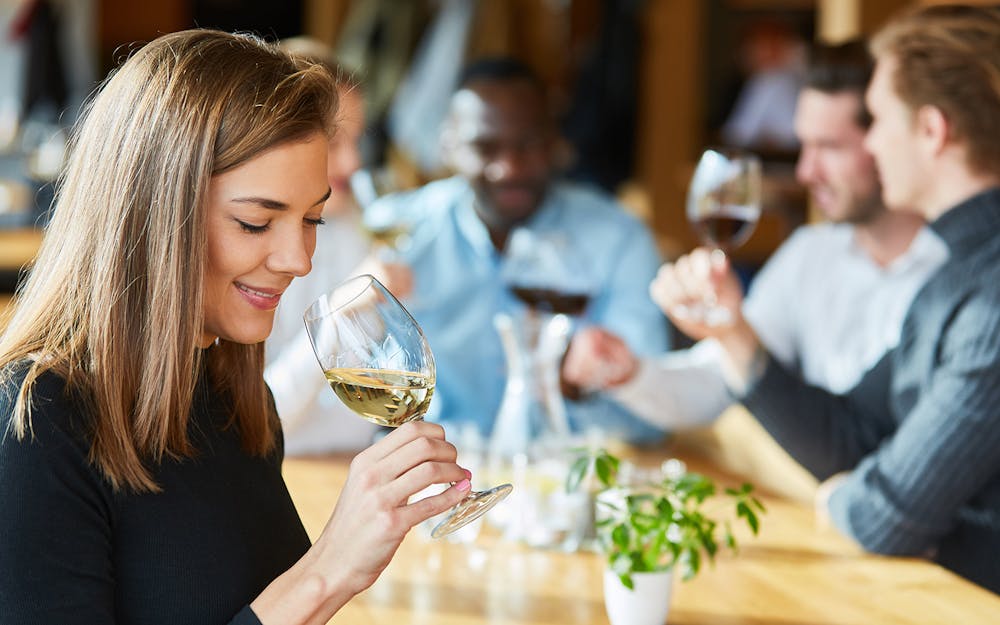 Nestled in the heart of the city and located a stone's throw away from the Colosseum, you'll find the charming and lively Ai Tre Scalini wine bar. A favorite among locals, this small Roman-style bar boasts an impressive selection of fine wines and authentic Roman delights. The atmosphere is always buzzing, especially during aperitivo hours on both weekdays and weekends.
Cuisines: Italian, Wine Bar, Romana
Price for two: €40–50
Open Hours: 12:30 PM to 01:00 AM
Lasagna with Beef Sauce, Cannelloni, Vegetable Pie, Melted scamorza cheese, Coppiette
Review of Ai Tre Scalini
Highly recommend this place. The food was incredible, we had the best lasagna of our lives. The staff was super friendly, Camelia took great care of us and recommended a great wine. Definitely make a reservation though, we waited at least 30 min for our table at around 3 pm.
Aroma
Traditional Italian Cuisine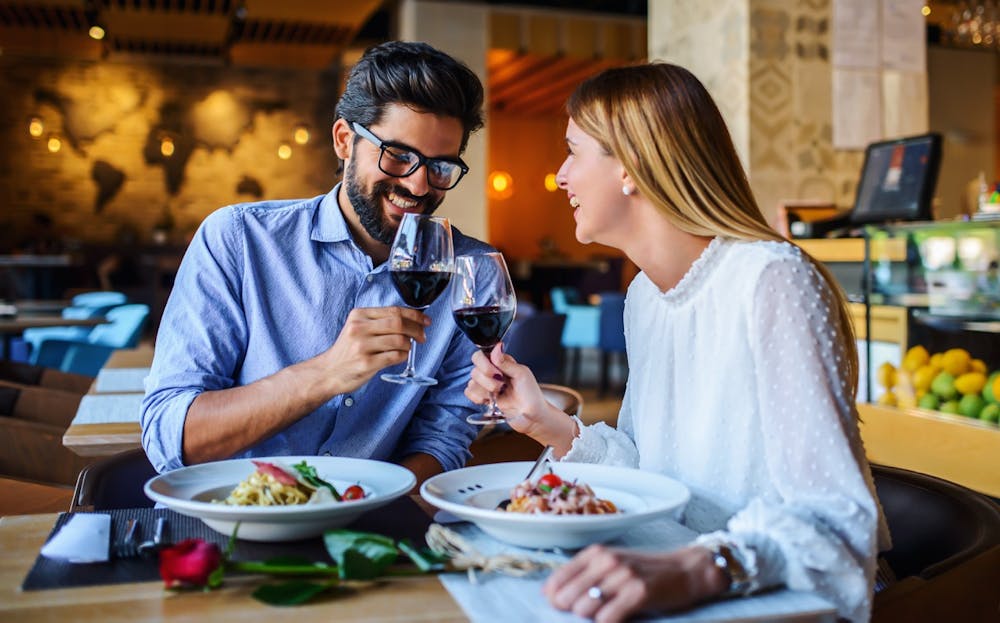 Aroma is located on the top floor of Palazzo Manfredi, with a breathtaking view of the Colosseum. It is an epicurean's dream come true. Experience Chef Giuseppe Di Iorio's renowned signature dishes, paired with an expertly-curated wine selection recommended by their sommelier, Alessandro Crognale. Speaking of indulging, if you're looking to satisfy your sweet cravings, you simply must try the delectable treats prepared by their talented pastry chef. From rich and creamy cheesecakes to decadent chocolate cakes and flaky croissants, there's something to please every palate.
Cuisines: Italian, Mediterranean, European
Price for two: €100 - 180
Open Hours:Lunch: Wednesday to Sunday from 12:30 pm
Dinner: Every day from 7:30 pm
La nostra Amatriciana, La Foresta Nera Cioccolato fondente e lampone, Il Nido Mango, frutto della passione e crema di formaggio fresco, Maritozzo con gelato allo zabaione, Carbonara shakerata
Review of Aroma
Absolutely beautiful experience. Was only able to reserve lunch seating, but we didn't mind one bit! We sat outside and it didn't even feel like winter in Rome after we flew in from Seoul! Gorgeous view and the food was fantastic. They also had hand sanitizer on the table which was a nice touch. I still think about the egg-shaped dessert at the end of our prix fixe menu!
Trattoria Pizzeria Luzzi dal 1945
Delicacies of Italian Grilled Seafood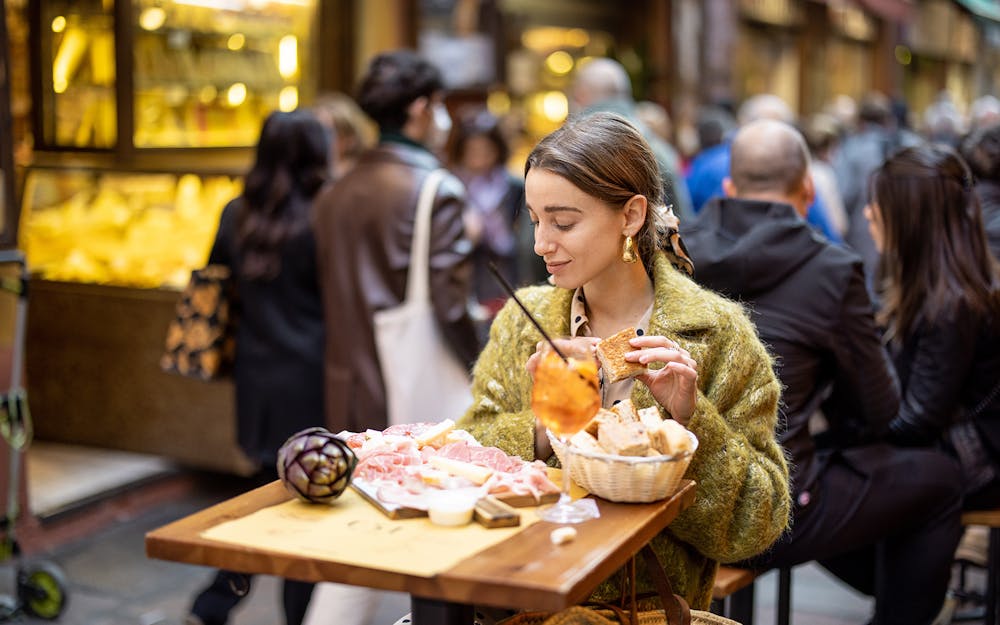 For those seeking an authentic Italian culinary experience, Trattoria Pizzeria Luzzi dal 1945 is a must-visit in Rome. This beautiful and historic restaurant has been serving delectable Italian cuisine for over 75 years! The restaurant offers both indoor and outdoor seating options.
Cuisines: Italian, European, Romana
Price for two: €10–20
Open Hours: 07:30 AM to 12:00 AM
Bouteille d'eau, Demi-bouteille d'eau, Bianca con melanzane, Wrustel e patatine fritte, Salame
Review of Trattoria Pizzeria Luzzi dal 1945
The location is very good. It is a few blocks away from the Colosseo and we were surprised by the price! We ordered lasagna, pasta and a bottle of water and it all costs 16€! And the pasta was gluten-free! Such a good place, would 100% recommend it!
Urbana 47
Artisanal restaurant in Rome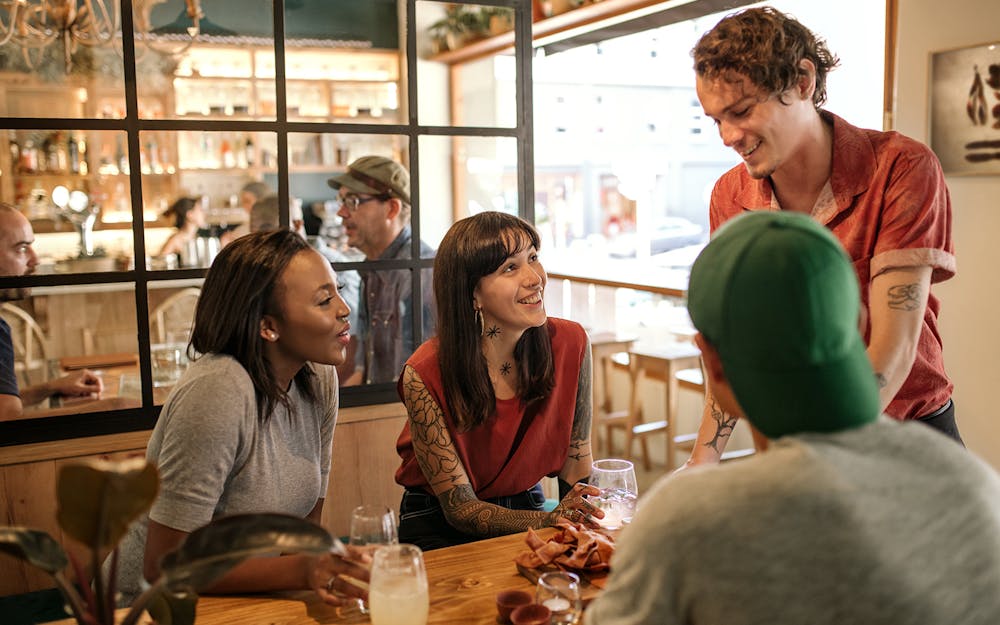 Looking for a hip and comfy restaurant in Rome? Look no further than Urbana 47! This trendy spot offers a farm-to-table dining experience with a modern twist on classic Italian dishes. With locally-sourced and seasonal ingredients, every bite is a flavorful journey for your taste buds. The rustic decor and open kitchen create a warm and inviting atmosphere that's perfect for any occasion. Whether you're on a date, or just in the mood for delicious food, Urbana 47 is the perfect spot to satisfy your cravings.
Cuisines: Italian, Mediterranean, Romana, Lazio, Central-Italian
Price for two: €20-30
Open Hours: Breakfast: 10:00 AM - 01:00 PM
Regular: 12:00 PM - 12:00 PM (all day)
Closed on Tuesday all day and Wednesday for lunch
Grilled Chicken Breast Skewer, Chicken Saltimbocca with Prosciutto and Sage, Bagnoregio Rabbit Alla Cacciatora, Sauteed Sausage and Potatoe
Review of Urbana 47
Monti is a terrific up and coming neighborhood and so is the cafes and gelaterias in this hidden section of Rome. We decided to dine at Urban Kitchen which was very busy but they accommodated us in a window seat outside. We had a delicious Chardonnay along with a margarita pizza and fresh zucchini flowers. The service was good and the food was delicious. We will return for sure.
Sign up for our monthly newsletter
Your dose of travel fix - from hacks and deals to travel tips and everything in between, delivered monthly to your inbox
Please enter a valid email
Unsubscribe anytime
Li Rioni a Santiquattro
Best Thin Crust Pizzas in Rome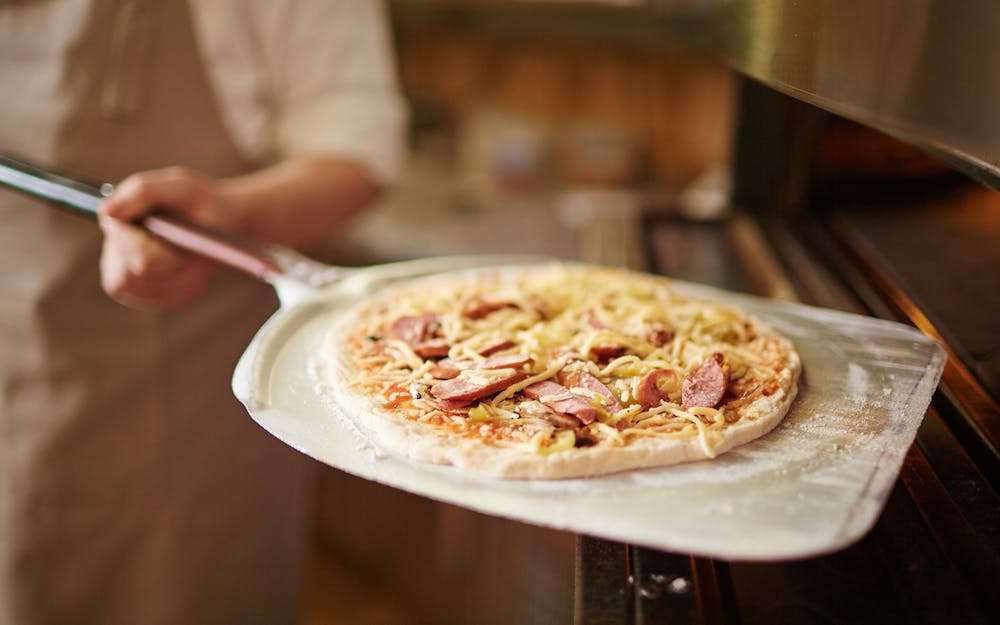 Get ready for a slice of heaven at Li Rioni a Santiquattro, the coziest pizzeria in Rome. Located near the Colosseum, this pizza haven is known for its lip-smacking Roman-style pizzas, made with the freshest ingredients and baked to perfection in a wood-fired oven. Whether you're looking for a quick bite or a leisurely meal, Li Rioni a Santiquattro is the perfect place to unwind and savor a slice of deliciousness with a glass of vino.
Cuisines: Italian, Pizza, Mediterranean, Romana, Lazio, Central-Italian
Price for two: €10–20
Opening Hours: 7:00 PM - 12:00 AM
Fiori di Zucca e Alici, Prato fiorito, Rughetta e pomodoro fresco, Carciofi, Salsicce e broccoli
Review of Li Rioni a Santiquattro
Great Pizzas. We were really intrigued by the Pizze Bianche which is basically pizza without a tomato base. We'd not come across that before and were quite impressed. Arrived at 7 pm for opening and were seated quickly. Service was friendly and quick between courses. I loved the decor inside the restaurant. Nice and cool room for July. Excellent value for money
AL42 by Pasta Chef rione Monti
Homestyle pasta by world-class chef Rione Monti
In 2015, Al42 was created by Chef and owner Leopoldo Adriano Frigerio, who had a visionary idea. By blending his love for food and his expertise in Natural Sciences, he aimed to make high-quality cuisine accessible to more people by offering it at affordable prices. To bring this idea to life, he opened the first Al42 location in Rome, at Via Baccina 42.
Cuisines: Quick Bites, Italian
Price for two: €20-30
Opening Hours: Every day from 12:30 PM to 03:30 PM and from 07:00 PM to 09:30
Tonnarelli Alla Carbonara, Mezze Mn, Tagliolini Ail Pesto, Lasagna Rogu, Ravioli
Review of AL42 by Pasta Chef rione Monti
Absolutely amazing pasta! If you're in Rome for any amount of time you'll come back for seconds. We came back to try the lasagna (and another helping of carbonara). The restaurant is small, and you'll likely have a wait - but my goodness it's worth it! No table service, you order at the counter, and then wait for your number to be called, and when it is called you WILL smile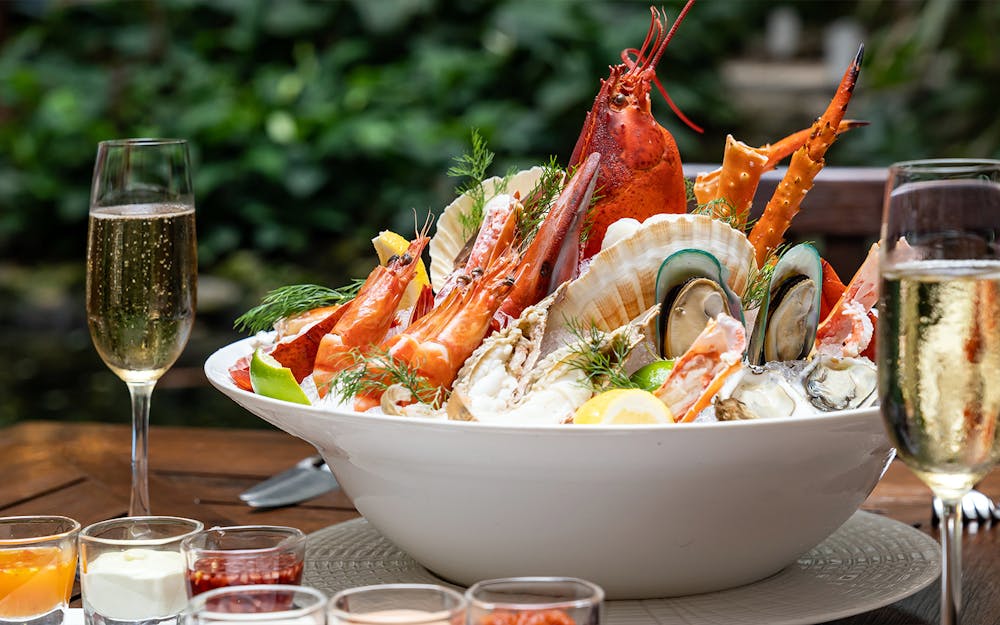 At Crab Fish Restaurant restaurant, the Italian tradition of fish catering is celebrated with passion and enthusiasm. The chefs are unapologetic romantics, infusing their creations with simplicity, freshness, and a deep love of tradition. But don't let that fool you - these classic dishes pack a big punch! You may need to exercise some patience, but trust us, it'll be worth the wait. And if you're lucky, you might even get to try some of their experimental and seasonally-inspired offerings.
Cuisines: Italian, Seafood, Mediterranean
Price for two: €100-150
Opening Hours: 12:00 PM - 12:00 AM (Monday Closed)
Spaghettone Pastificio Mancini alle vongole, Tagliolini Crab, Tagliolini all'astice, Spaghettone Pastificio Mancini ai ricci, Risotto Carnaroli Riserva con ostriche e caviale
Review of Crab Fish Restaurant
It was the best food that we had in Rome! My sea bass fillet in potato flakes was a truly amazing and very delicate experience! My wife also loved her tortellini with lobster. Their desserts are seductive just by their looks. Tiramisu is more soft and creamy than the standard version.
FAQs
Which are the best Colosseum restaurants?
Do I need to buy a ticket to visit a Colosseum restaurant?
Is it expensive to eat at a Colosseum restaurant?
Is there a dress code to dine at a Colosseum restaurant?
Do I need to reserve a table at a Colosseum restaurant?
Recommended Colossuem Experiences
Ready to head to Rome?
Check out other Things to do in Rome and read our comprehensive Rome Travel Guide packed with itineraries, tours, culture trips, best hotels, restaurants and a lot more.
Best Colossuem Restaurants