Bernhardt/Hamlet is a new play that follows the life and times of legendary French actress, Sarah Bernhardt. The show is making its grand debut at Broadway's American Airlines Theatre, with previews set for September 1st 2018 and an official opening night set for 25th September. Mixing elements of Bernhardt's real life with respectful bits of fiction, this new play by Pulitzer finalist Theresa Rebeck, is shaping up to be a truly remarkable Broadway experience. Set at a time where Bernhardt was grappling with a production of Hamlet that could make or break her career, Bernhardt/Hamlet is the unlikely coming together of two people — one actor and one character.
The highly anticipated production masterfully brings together rollicking high comedy with resonant human drama, making for a spectacular show. Playing the titular character of Bernhardt is theatre and film veteran Janet McTeer. The British powerhouse is joined on stage and behind it with a exceptionally talented group of people as they tackle the inspiring and often controversial life and choices of Bernhardt.
The Story of Bernhardt/Hamlet
The story begins in 1899, when the international stage celebrity Sarah Bernhardt set out to tackle her most ambitious role yet: Hamlet. In what was considered a controversial move, the actress crossdressed on stage to portray the most ambitious role of her career. Follow her as she embarks on a journey that will cement her place in the history of theater.
Bernhardt/Hamlet: Practical Information
---
Know Before You Go
Audience
The show is suitable for ages 8+. Children under 4 will not be admitted.
Available Facilities
Wheelchair accessible
In-house bar
Seating
American Airlines Theatre has a seating capacity of 740.
Outside Food
Strictly prohibited. If you'd like to grab a meal before or after the show, check out our guide to the 30 Best Restaurants in the Theater District.
Dress Code
Smart and casual wear is recommended. Keep in mind, the theater is air conditioned throughout the year and can get a bit chilly. Bernhardt/Hamlet Broadway Ticket Discounts
Looking for discounts on Bernhardt/Hamlet Broadway tickets?
Have a look at the real-time seat availability and prices of different seating sections for Bernhardt/Hamlet on Broadway. In the interactive seat-map, select the date that you would like to watch the show and check out the seats available for that day. You can filter the seats as per your desired price range and purchase tickets directly.
American Airlines Theatre - Bernhardt/Hamlet Broadway Tickets
Check Real-Time Seat Availability & Prices
American Airlines Theatre Seating Chart will help you find the best seats for Bernhardt Hamlet.
Bernhardt/Hamlet Broadway Performance
---
Previews start in September.
Bernhardt/Hamlet Reviews
This section will be updated once previews start in September.
About American Airlines Theatre
---
Originally called the Selwyn Theatre, the American Airlines Theatre will be hosting the spectacular production of Bernhardt/Hamlet starting 1st September. The theatre is one of the most iconic performance venues in New York City and was established in 1918. Designed by George Keister and built by the Selwyn brothers, the theatre boasts of a classic Italian Renaissance style. At 740 seats, American Airlines is one of the smaller theatres on Broadway, making it perfect for small, intimate plays.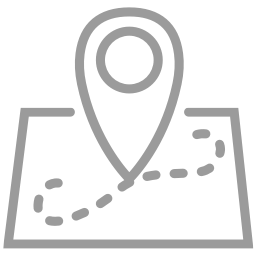 Address
American Airlines Theatre
227 W 42nd St, New York, NY 10036, USA
Get Directions
Please check the American Airlines Theatre Seating Chart to find the best seats.
Bernhardt/Hamlet Broadway Discount Tickets
For those looking to book discounted Bernhardt Hamlet tickets online, platforms like TodayTix and Headout are your best bet, as they source tickets directly from the box office and scour the internet for any discount codes available for these shows. Any price advantages are then passed on ensuring that you are paying the lowest prices.
The Headout advantage for booking Bernhardt/Hamlet Broadway tickets:
One of the few platforms that gives you the ability to select specific seats.
Gives you the ability to skip the box office lines and directly pick up Bernhardt Hamlet Broadway discount tickets from our Headout hosts stationed right outside the theatre.
Last-minute tickets: If you made a spontaneous plan, we generally have decent last minute inventory for most Broadway shows.
24/7 customer service to back you in case something goes wrong.