Though a day in Barcelona is going to be a mere teaser of this enchanting city's offerings, here's what all you can do for 1 day in Barcelona City. It's going to be packed, so put on your most comfortable walking shoes and set out early to get the most of your day in Barcelona.
1 Day in Barcelona - How To Spend Your Day
---
While Barcelona is packed with exciting, must-visit attractions, it is very much possible to visit the best of the city in a single day. Herein lies a useful 24-hour itinerary of Barcelona, keeping in mind ticketing queues, distance between attractions, and the practicality of visiting them all in a singel day. Hope you enjoy!
Barcelona In A Day - Detailed Itinerary
---
AM
Morning - Stumble Across The Famous La Rambla Avenue

La Rambla

La Boquería Market

Gothic Quarter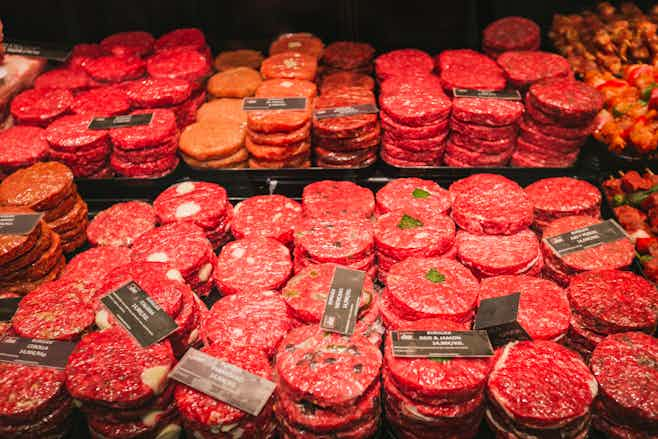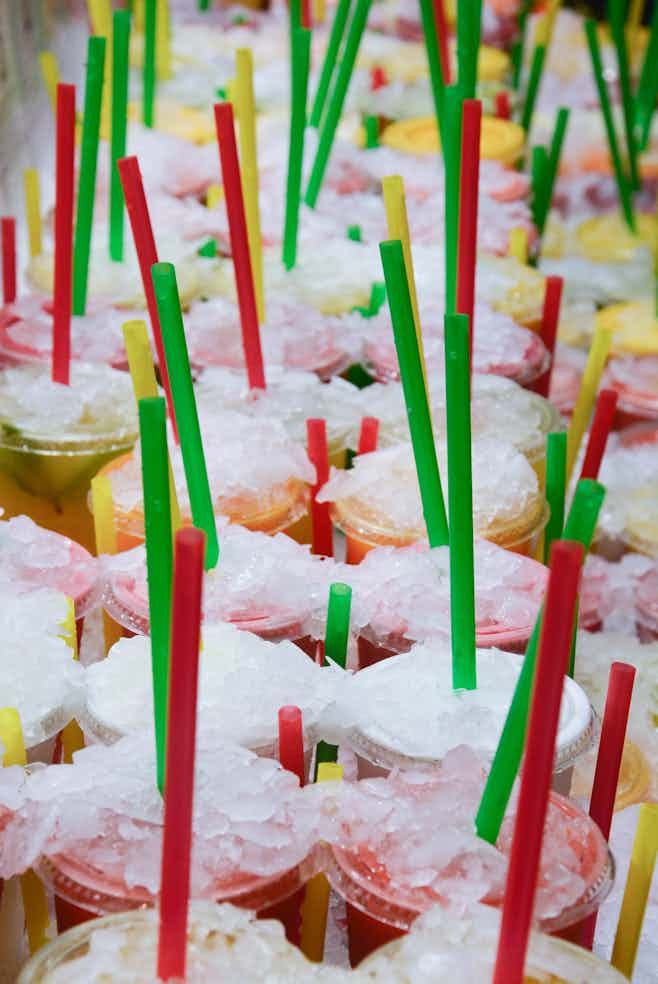 Your day begins bright and early with a stroll through La Rambla, a tree-lined pedestrian street, and in the heart of it is the Boqueria Market, Barcelona's most famous and picturesque market. Add a touch of culture to your day with a visit to the Gothic Quarter afterward.
Find your way to the famous La Rambla- undoubtedly the most touristy street in Barcelona. This tourist magnet is bustling for a worthy reason. Flanked by greenery, take a sneak peak into the rich Catalan culture through its inspiring architecture. La Ramblas is mostly famous for its street performers and human statues. Hop into one of the many chilled café terraces here and lull yourself into a calm amongst the chaos. Shoppers are in for a treat here as the market stalls selling countless everythings and nothings are a good pastime.
After sauntering through La Rambla, head to the La Boqueria. You may not want to buy groceries on your first day in Barcelona, but you surely want to feast your eyes on the freshest local produce ever. Sip on some homemade wine from the tiny stalls around and walk through an assortment of meat, fish, vegetables, fruits, flowers and just about everything your kitchen would ever require to whip up a delicious meal.
Travel Tips
Beware of the seedy parts to this neighbourhood and steer clear of these areas once the night falls.
If you're shopping at La Rambla, make sure you buy at half the quoted price.
La Rambla is known for an alarming instances of pickpocketing, thefts and con artists.
Tickets to the El Museu d'Art Contemporani de Barcelona Contemporary Art Museum is available at a discount on the Barcelona Museum Pass
Other Places To Visit
Popularly known as the Barrio Gótico, this quaint neighborhood is part of the old city (Cituat Vella) and unfolds from La Rambla to the Via Laietana in a labyrinth of meandering cobbled streets with colourful walls. This charming part of the city nestled in a bohemian aura is exactly where you should start your Barcelona holiday and you'll know why we say so once you are strolling the streets of Barrio Gótico. We say, turn off your GPS and get lost on your very first day in Barcelona! Grab a meal while you're and smear some gelato on your upper lip too.
Travel Tips
Comfortable shoes and casual clothing is recommended to avoid discomfort while walking
Grab a local suis (hot chocolate with cream) at Barrio Gotico
If you're in Barcelona during the La Mercé Festival in September, watch the human castle-building — Castellers at Barrio Gotico.
Taking a bike tour through the Barrio Gotico is highly recommended to cover more ground
If you're looking to visit the Museums and Galleries in Barrio Gotico, The Barcelona Museum Pass and iVenture Pass will come handy.
Noon
Afternoon - The Classics of Barcelona

Park Güell

Sagrada Familia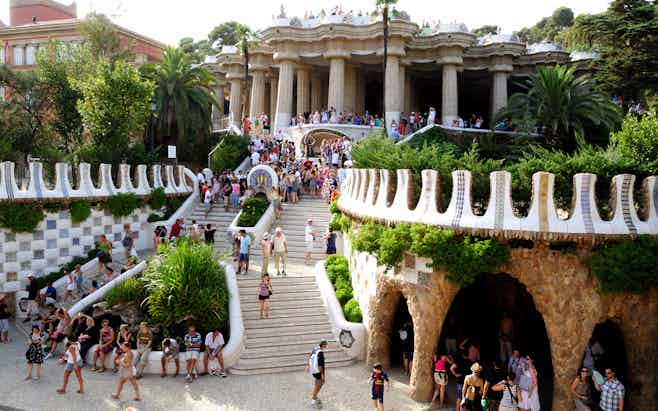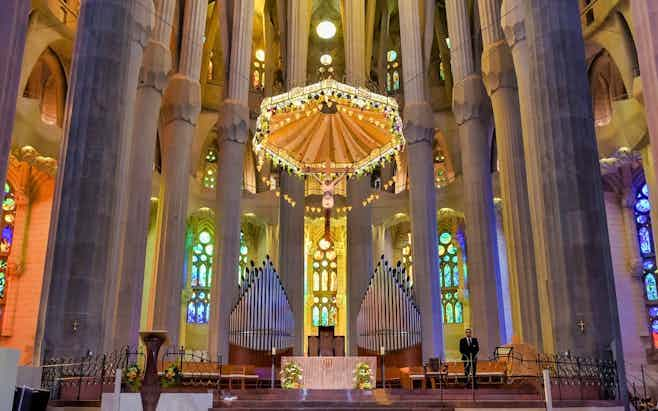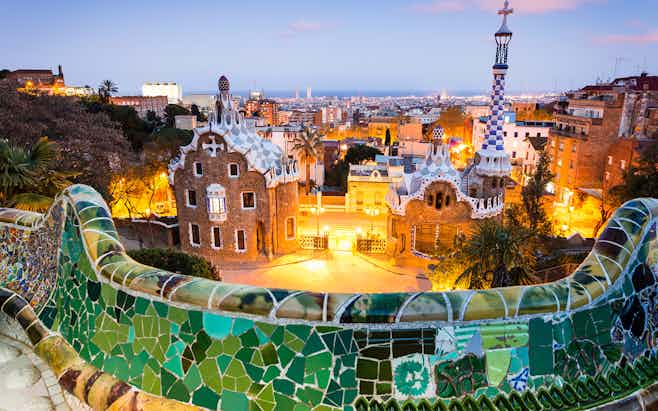 Break for lunch, and come back to discover two of Barcelona's must-visit attractions: the Sagrada Familia and Park Güell, Antoni Gaudi's masterpieces.
A UNESCO listed World Heritage Site, the Park Güell is an enchanting space where Gaudi tried his hands at landscape gardening. The Park Guell clocks in over 4 million visitors each year despite the fact that they allow only 400 people into the park every 30 minutes. While you're here, make sure to visit the Casa-Museu Gaudí, a slender house converted into a museum where Gaudi lived for 20 years ( 1906-1926). It contains the furniture used by him and many other memboralias. Before leaving, gently touch the ceramic dragon. It is said to bring you luck! Peruse your Park Güell ticket options here.
Travel Tips
If you have booked your tickets online, make sure you reach at least 15 minutes before the slot you have booked to pick up your tickets.
There are 3 entrances to Park Guell. Figure out which entrance is closest from your hotel beforehand so that you don't waste time and money on travel.
Comfortable shoes are recommended because of the walking involved.
The captivating Sagrada Familia is the most iconic attraction in Barcelona and is undoubtedly the magnum opus of the world renowned architect Antoni Gaudí. I would go to the extent of saying that your trip to Barcelona is pointless without a visit to the Sagrada Familia and there are many reason why. Ranked the #1 thing to do in Barcelona by Tripadvisor, this modernist masterpiece is Gaudi's best work ( read lifelong obsession) and it has earned this status without being completed! It has been under construction since 1882 ( completing 136 years in 2018) and despite the end not remotely in sight, it amasses tourists like no other place in Barcelona. Check out your Sagrada ticket options here.
Travel Tips
Queues outside Sagrada Familia can take upto 80 - 90 minutes, hence grab skip the line tickets coupled with a guided tour online.
Reach 30 minutes before the slot.
Sagrada Familia is wheel chair accessible, but the Towers are not.
The mass at Sagrada Familia starts at 9 AM on Sunday morning.
The crypt is open only from 9-10 in the morning and from 6-9 PM in the evening.
Sign up for our monthly newsletter
Your dose of travel fix - from hacks and deals to travel tips and everything in between, delivered monthly to your inbox
Please enter a valid email
Unsubscribe anytime
PM
Evening - A Touch of Excitement

Barcelona Zoo

La Barceloneta Beach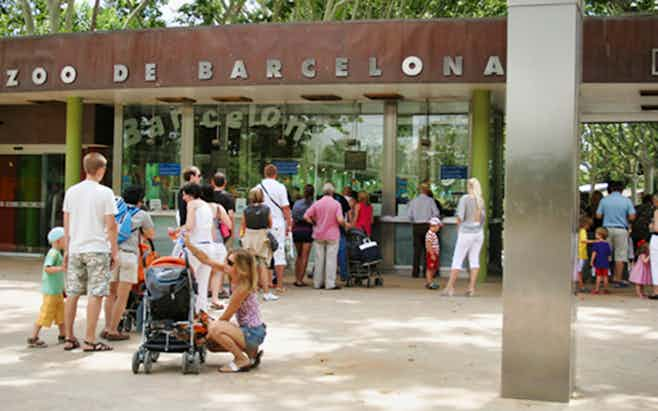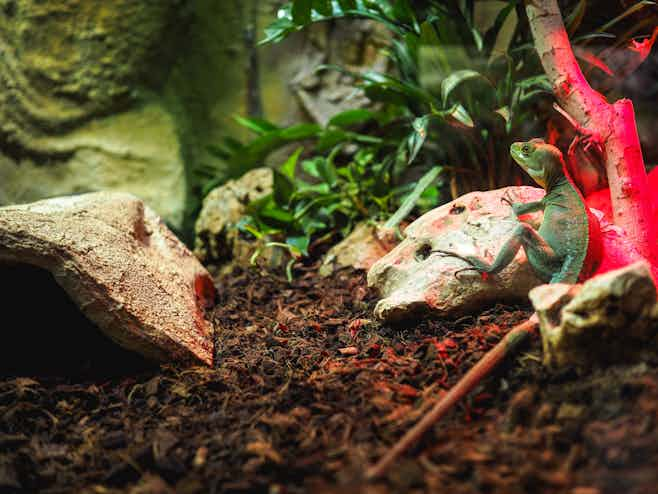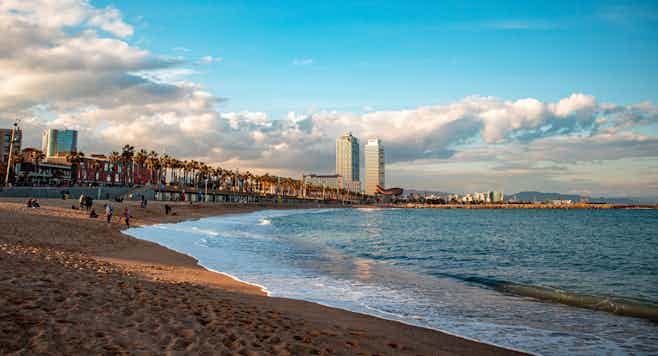 Your day ends on an exciting note: visit the Barcelona Zoo, a great place to feel at one with nature and its beautiful residents (particularly enjoyable for family with children). Before heading back to your hotel, make an appearance at the La Barceloneta Beach to catch the sunset!
Head on to the Barcelona Zoo, one Barcelonain attraction you don't want to miss, especially if you're traveling to Barcelona with children! Enjoy the beauty of this biodiversity reserve that serves as home for 4,000 animals spread across 400 animal species. Located in the heart of Barcelona, this attraction is easily accessible by public transportation. If you have some extra time on your hands, make sure to try experiences like dolphin viewing and penguin feeding. Book yourself Barcelona Zoo tickets beforehand to avoid ticketing queues.
Travel Tips
The zoo is open every day of the week.
Download the Zoo app to help you plan your visit more conveniently.
Before you head home, make one last stop- Barceloneta. The is the city's classy neighbourhood by the Mediterranean sea stretch with clean boardwalks and course golden sand speckled with pebbles is sure to pull you for an night stroll by the beach.The shacks turn into night clubs after sunset with soothing music to which you can groove and shake a leg. Dine under the moon and starlit sky and dip your feet in the cold waters of the Mediterranean. It's the perfect way to end your day in Barcelona.
Travel Tips
Nights in the beach are free from pestering vendors, hence this is the best time to enjoy solace under the stars.
If you want to enjoy the balmy sun, you can visit the beach in the morning. Afternoons can get very hot, hence not recommended.
Strolling by the beach promenade on a bicycle is a recommended experience too.
Spend A Day In Barcelona Under 70 Euros
---
Barring your accomodation and food expenses, here's an approximate of how much you'll spend in Barcelona in 24 hours. Headout guarantees the best price on the internet, so simply buy your attraction tickets from the Headout website and get 5% cashbacks on every other purchase!
Morning : La Rambla & La Boquería, Gothic Quarter
Free
Afternoon : Park Güell & Sagrada Familia
€46
Evening : Barcelona Zoo & La Barceloneta Beach
€22
Book your Barcelona Attractions tickets on Headout, and spend just €68 on your 1-day vacation in Barcelona! Hit up all the prime attractions in the city and save more while you explore more.
More Barcelona Guides
---
Here are a few detailed guides that will help you plan your trip to Barcelona better.
Barcelona in 1 Day - Itinerary