Kuala Lumpur, the capital of Malaysia, is not only a popular stopover destination but is also an entertainment hub. And with so many beautiful attractions, shopping districts, restaurants, you are never going to run out of things to do. Aquaria KLCC is one such amazing attraction that you cannot miss out on visiting in this city. This is a state-of-the-art oceanarium that is home to 150 species of 5,000 aquatic and land-bound animals. Visiting Aquaria KLCC throws together a great place to discover unique sea creatures and learn about their mysterious environment.
Essential Information
---
Opening Hours
Monday to Sunday: 10 am – 7 pm
Last admission: 6 pm
Things to know
Best time to visit - 10 am - 2 pm
Starting Aquaria KLCC tickets price - RM 71
Duration - Approximately 2 to 3 hours
Closest subway station - KLCC Station (Rapid KL)
Must-see
Shipwreck
Living Ocean
Deep Forest
Touch Pool

Address
Kuala Lumpur Convention Centre, Jalan Pinang,
Kuala Lumpur City Centre, 50088 Kuala Lumpur,
Wilayah Persekutuan Kuala Lumpur, Malaysia
Get There
Why Visit Aquaria KLCC in Kuala Lumpur?
---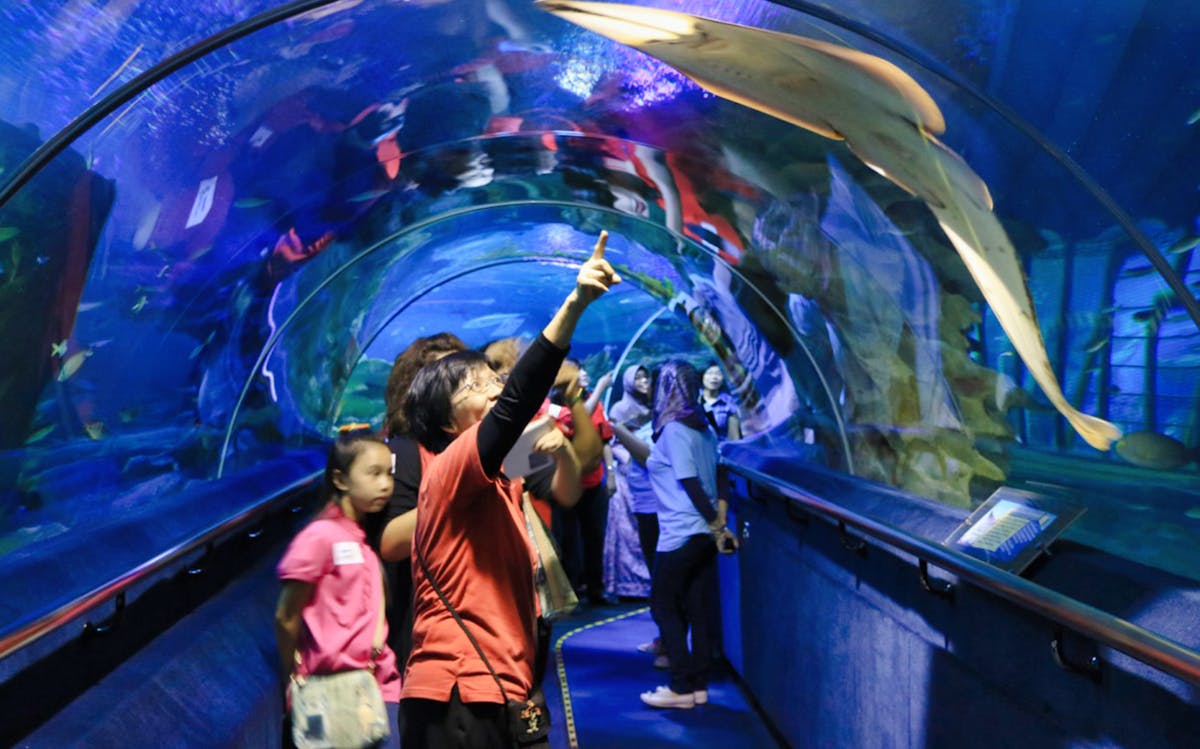 Spread over 6,000 square feet, Aquaria KLCC Kuala Lumpur is the largest aquarium in Malaysia and is home to over 5,000 aquatic animals.
The 90m-long underwater walkway is a fun way to observe the vibrant and colourful sea life that resides there in their natural habitat.
You can encounter a wide range of marine animals such as tiger sharks, seahorses, bright coral fishes, blue rays, and many more.
The eight unique exhibit zones at Aquaria KLCC offer a unique perspective and a sneak peek into the lives of aquatic species of different habitats.
Activities such as Dive With Shark, Sleep With Shark, and feeding sessions will make your visit more memorable as well as are a no-miss if you want to get close and personal with the creatures.
Aquaria KLCC tickets
---
Visitors can buy the tickets either at the ticketing counter or on online platforms. We recommend booking Aquaria KLCC tickets online since you get booking confirmation for your desired date and time. Moreover, some amazing deals and discounts on your tickets can only be obtained online.
Things to see in Aquaria KLCC
---
Aquaria KLCC boasts 8 amazing aqua zones with a variety of sea animals and amphibians. Take a quick look into what you can expect.
Catch sights of exotic species such as red-bellied piranhas, bamboo sharks, and horseshoe crabs. The Gene Pool in this zone is a kids' favourite hub that lets them interact with starfishes, stingrays, and clownfishes. You can enjoy watching the feeding session in the Piranha tank at 4 pm daily.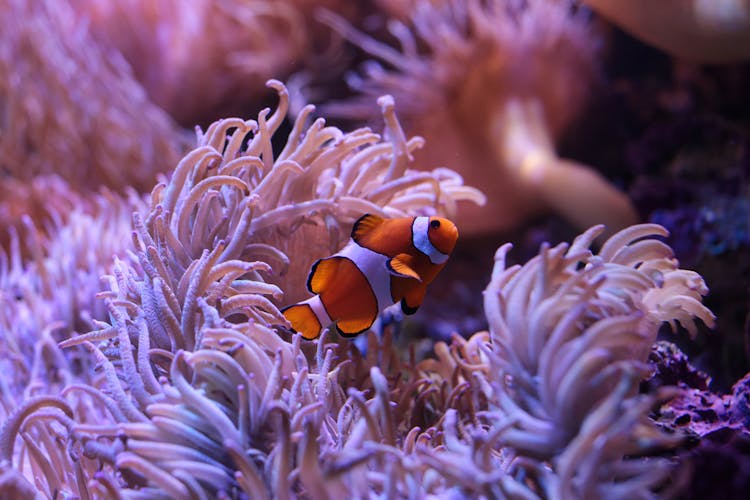 The Stream is where you will come across amphibians, insects, and other deadly creatures. Asian small-clawed otter is the highlight of the zone for its fluff and ways of hunting for fish. The Otter den filled with pools and a waterslide is where you can catch them have fun with the handlers during feeding time.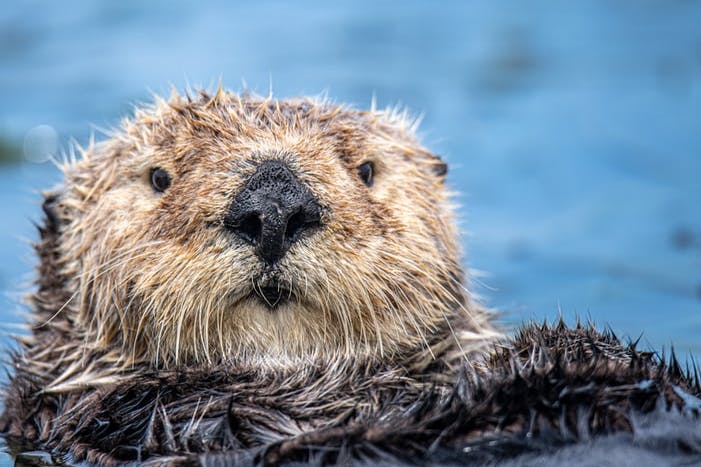 A Tank resembling the inside of a ship with broken pottery and china scattered throughout with unusual fish such as the red lionfish can be seen in this zone. It also has a Coral Walk where you will see a tank full of glowing corals with an information screen about the coral reefs around Malaysia.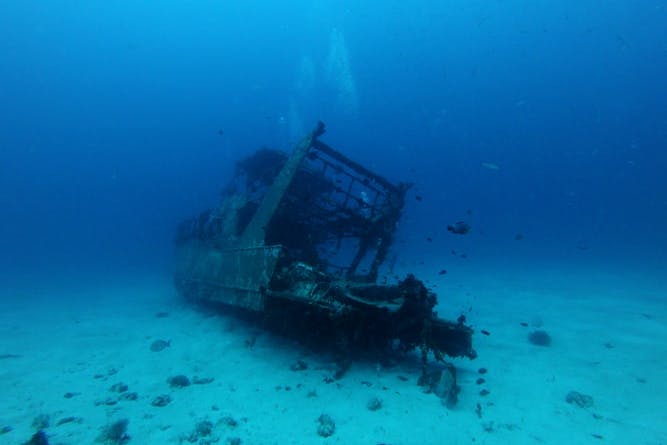 Located on Level 2, Deep Forest begins with a huge cylindrical tube containing a collection of fishes including the giant stingrays. You can catch mesmerising feeding shows of the red-eyed fish and the giant stingrays everyday at 5:30 pm.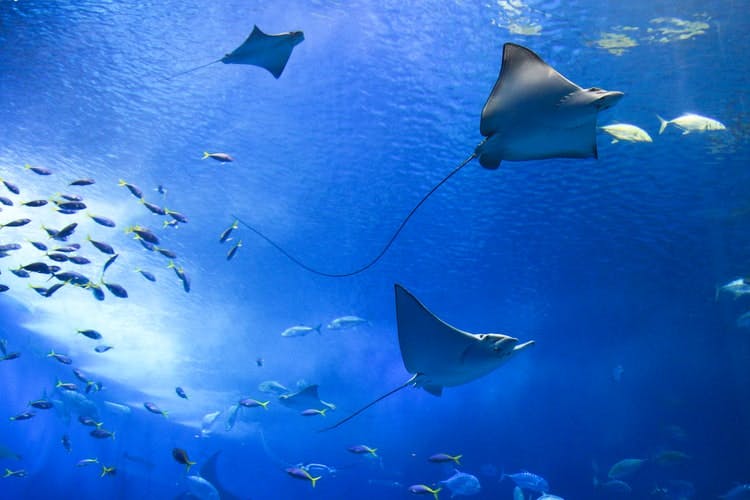 This tiny exhibit consists of only two yet mesmerising marine animals – Giant Mudskipper and Archerfish. Trying to spot a Mudskipper can be quite a task but a rewarding one since they are super quick.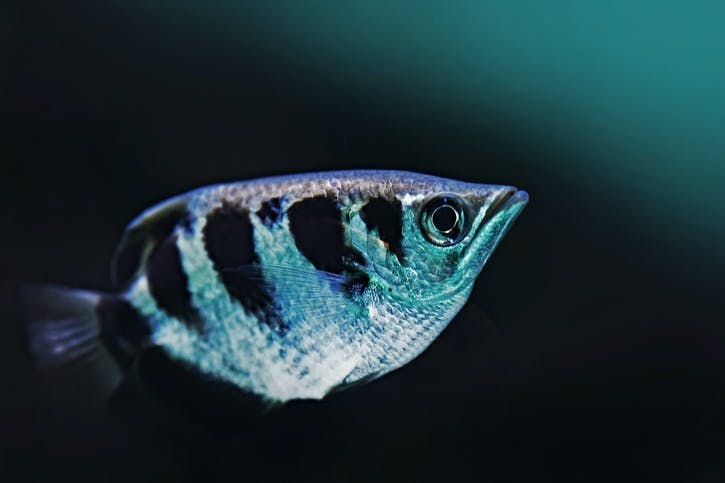 The Living Ocean is one of the most fascinating exhibits with a 90-meter transparent tunnel. As you walk through the long underwater tunnel, you will observe captivating marine animals such as sand tiger sharks, green sea turtles, giant moray eels, and many others.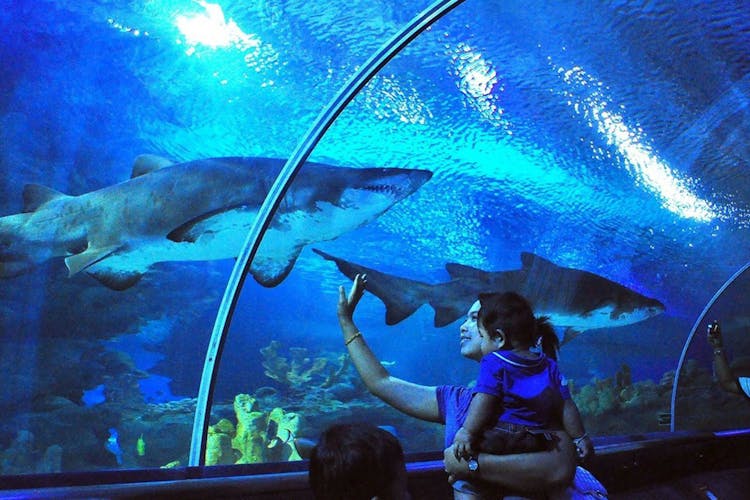 This is a small exhibit that comprises a starry corridor and houses bioluminescent fishes. The crowning feature is the Pinecone fish which has emphasized scales and the Giant Pacific Octopus. The entire exhibit uses neon lighting as an amazing effect.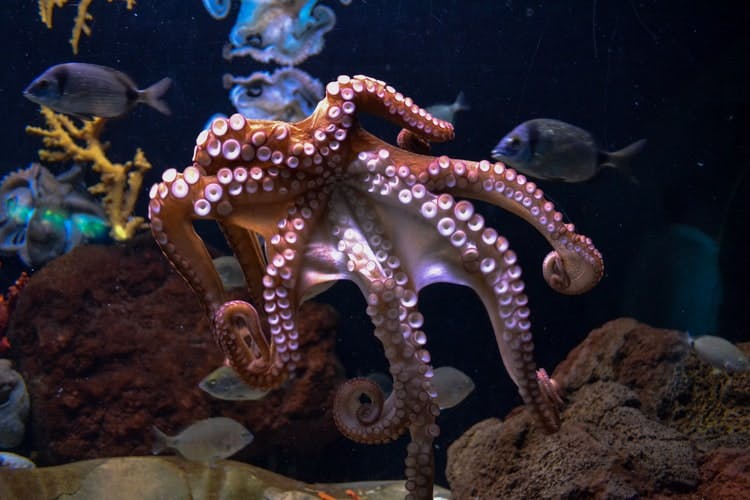 The last exhibit is Station Aquarius is a realm of seahorses and jellyfishes (Moon Jelly). It is a small zone and marks the end of the cool exhibits in the KLCC aquarium.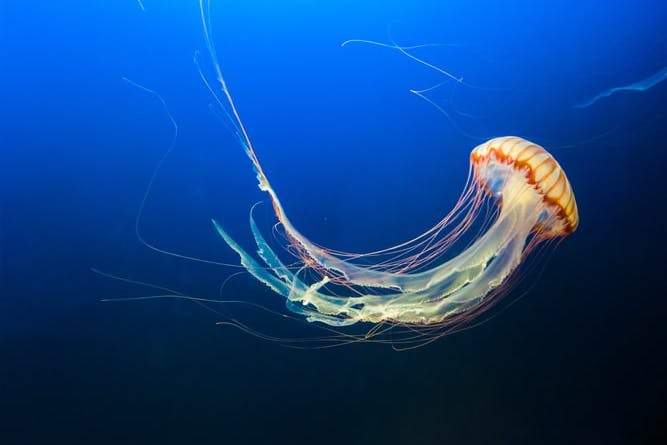 Sign up for our monthly newsletter
Your dose of travel fix - from hacks and deals to travel tips and everything in between, delivered monthly to your inbox
Please enter a valid email
Unsubscribe anytime
Things to do in Aquaria KLCC
---
Apart from just looking at the ocean creatures through a glass window, the aquarium also hosts some fun activities where you can be within safe reach of them.
Visitors who do not want to dive can opt for the Cage Rage experience. This is a custom made cage that will take you down into the oceanarium where you can take a close look at the sharks and other aquatic creatures without having to dive.
For certified divers, this one is a great experience as you can dive in the oceanarium tank to discover 5 different types of sharks. You can roam the water with them in the 2.5 million litre oceanarium tank.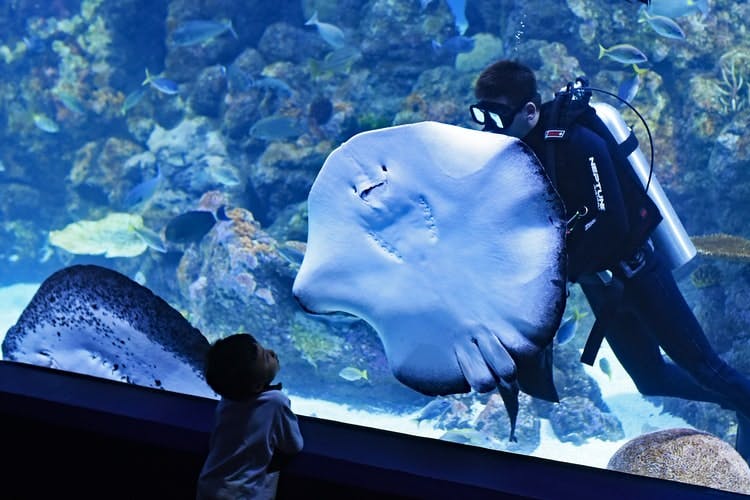 Perfect for children aged between 6-13 years years old, this program allows the children to observe the nocturnal activities of the shark and other marine animals. This unique experience of spending a night at the KLCC aquarium also includes feeding sessions, discovery hunts, educational tours, and many other fun activities.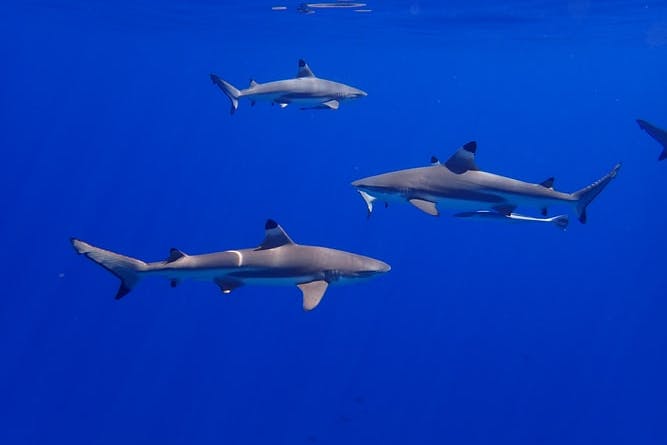 Go on an exciting journey as you look for specific aquatic animals in the KLCC aquarium by following the clues in different exhibits. You can learn a lot about the habitat and behaviour of these marine animals and win mystery prizes at the end of this hunt.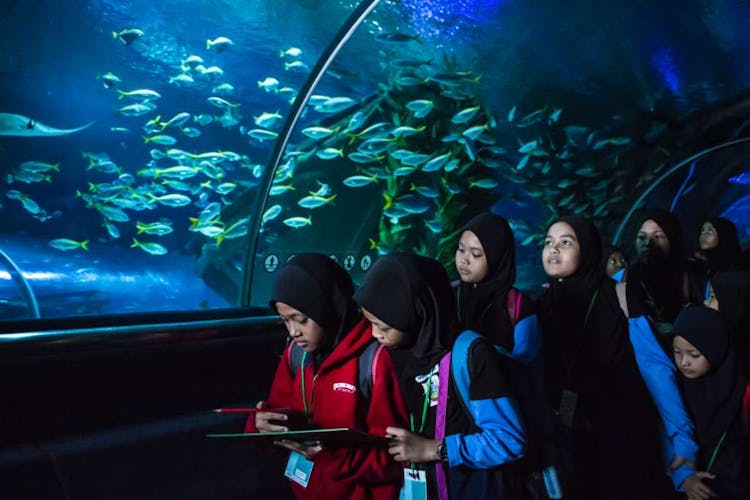 Plan your visit to Aquaria KLCC
---
Timings
The KLCC aquarium is open throughout the week, including the public holidays, from 10:00 am – 7:00 pm. The last admission is at 6:00 pm.
Getting to Aquaria KLCC
By Bus
Take a bus that drops you close to Kuala Lumpur Convention Center. There are HOP-ON HOP-OFF buses as well that will drop you at Kuala Lumpur Convention Center and you can walk to Aquaria KLCC entrance from there.
By Car
If you have your car or have rented a vehicle in Kuala Lumpur, then you can reach the aquarium by using GPS. There is parking space available at Suria KLCC and KL Convention Center. Another option is to take a taxi to KL Convention Center and then use the escalator to go to the concourse level where you will find the main entrance to Aquaria KLCC.
By Train
If you are taking a rapid KL, then get down at KLCC station (KJ 10) and walk to the Aquaria KLCC entrance using the underground tunnel. For Monorail, exit from the Raja Chulan Station (MR 7) and walk to KLCC. If you opt for MRT, then take the drop at Bukit Bintang Station (SBK 18A) and keep walking till you reach KL Convention Center.
Best time to visit
Feeding sessions are undoubtedly the best time to visit the aquarium. There are several feeding sessions throughout the day when you can attend, so plan your visit accordingly. If you want a less crowded experience enter the aquarium between 10 AM and 1 PM. The crowd begins to catch up from 2 pm onwards and there is less chance to explore all that the aquarium has to offer with many heads in the way.
Typical Duration
Since many exhibits house over 5,000 aquatic and land-bound animals, it can easily take visitors up to 5 hours to explore. However, we recommend at least spending 2-3 hours of your day at the aquarium. Make sure you try out at least one of the experiences since they are unique and differ from what aquariums around the world offer.
Facilities
Public toilets and disabled toilets are available at Level 2.
You can rent wheelchairs at the ticketing counter by providing an ID card.
A Surau is located outside the KLCC aquarium that is available to visitors.
Aquaria KLCC Kuala Lumpur Location
Touch to zoom in and navigate.
KLCC Aquarium Review
---
It was so much fun and we went slightly earlier than last time. We got to see the feeding time of many of the animals especially at the big aquarium. Must come in the morning to avoid the queue. A lot of people come during the weekends especially families with young children.
Aquaria KLCC is a great place to bring your kids to experience and get to know the animals underwater. The price may seem a bit high but it's worth it. There are lots of fish in this aquarium. I recommend buying your entry tickets online to avoid a long queue. Located in the centre of KL City, accessible also from Suria KLCC. Staffs were helpful and really followed the SOP. Must-see attraction place.
Insider tips for first-timers
---
The KLCC aquarium is the biggest aquarium and gets crowded very often. Hence, we recommend the visitors book the Aquaria KLCC tickets in advance to save time and get excellent deals on the tickets.
Visitors cannot bring food or beverages inside the attraction and it can take around 2-3 hours to cover all the exhibits. So, make sure you eat before or after your visit.
Visit early in the morning between 10 AM and 1 PM to enjoy the empty exhibits. Crowds start pouring in from 2 PM.
The best time to observe the marine animals is during the feeding sessions at their most active time. The schedule is shared on their official website.
Note that the aquarium is currently closed due to the lockdown. Keep an eye on the official website for reopening dates to plan your next visit.
Aquaria KLCC Restaurant
Where to eat
---
After exploring and enjoying the fun activities at the aquarium, it is only natural for you to sit and munch on some yummy food. Here is a list of the top restaurants within walkable distance from the aquarium.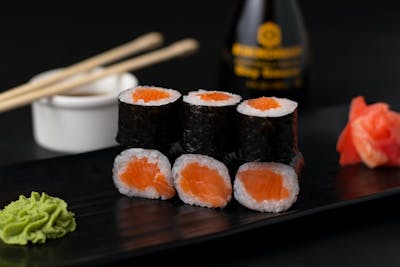 Sushi Hibiki
Sushi Hibiki authentic Japanese food. The use of the ingredients brought from Japan makes the food all the more special and delicious. Reserve your seat in advance to enjoy the alluring ambience of this restaurant.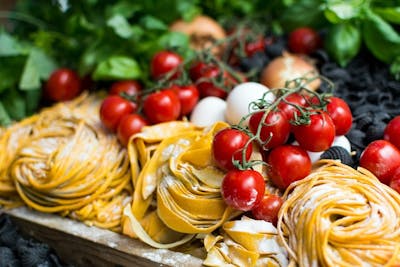 Fuego at Troika Sky Dining
Fuego at Troika Sky Dining is a rooftop restaurant that offers stunning views of the KLCC Park and the Kuala Lumpur skyline. They serve everything from tapas to grills and cocktails. Visitors can enjoy the party ambience of this rooftop destination.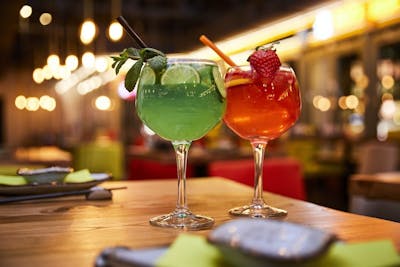 Canopy Lounge Rooftop Bar KL
A popular restaurant in the area, Canopy Lounge Rooftop Bar KL offers global cuisines to the visitors along with beautiful views of Petronas Towers. Enjoy a classy ambience while indulging in shisha and drinks.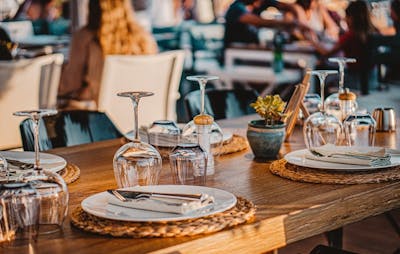 THIRTY8 Restaurant
Located on the 38th floor of Grand Hyatt Kuala Lumpur, THIRTY8 offers a stunning 360-degree view of the city. Enjoy a lively show kitchen here where they serve Japanese, Chinese, and Western cuisines.
Things to do near KLCC Aquarium
---
Plan one or more days of itinerary with this exciting list of places that you can visit within close proximity from Aquaria KLCC.
FAQs
---
How much is the entrance fee to KLCC Aquarium?
How do I get to KLCC Aquarium?
How do I get from KL Sentral to Aquaria KLCC?
How many species are there in Aquaria KLCC?
How much is parking at KLCC?
When did Aquaria KLCC open?